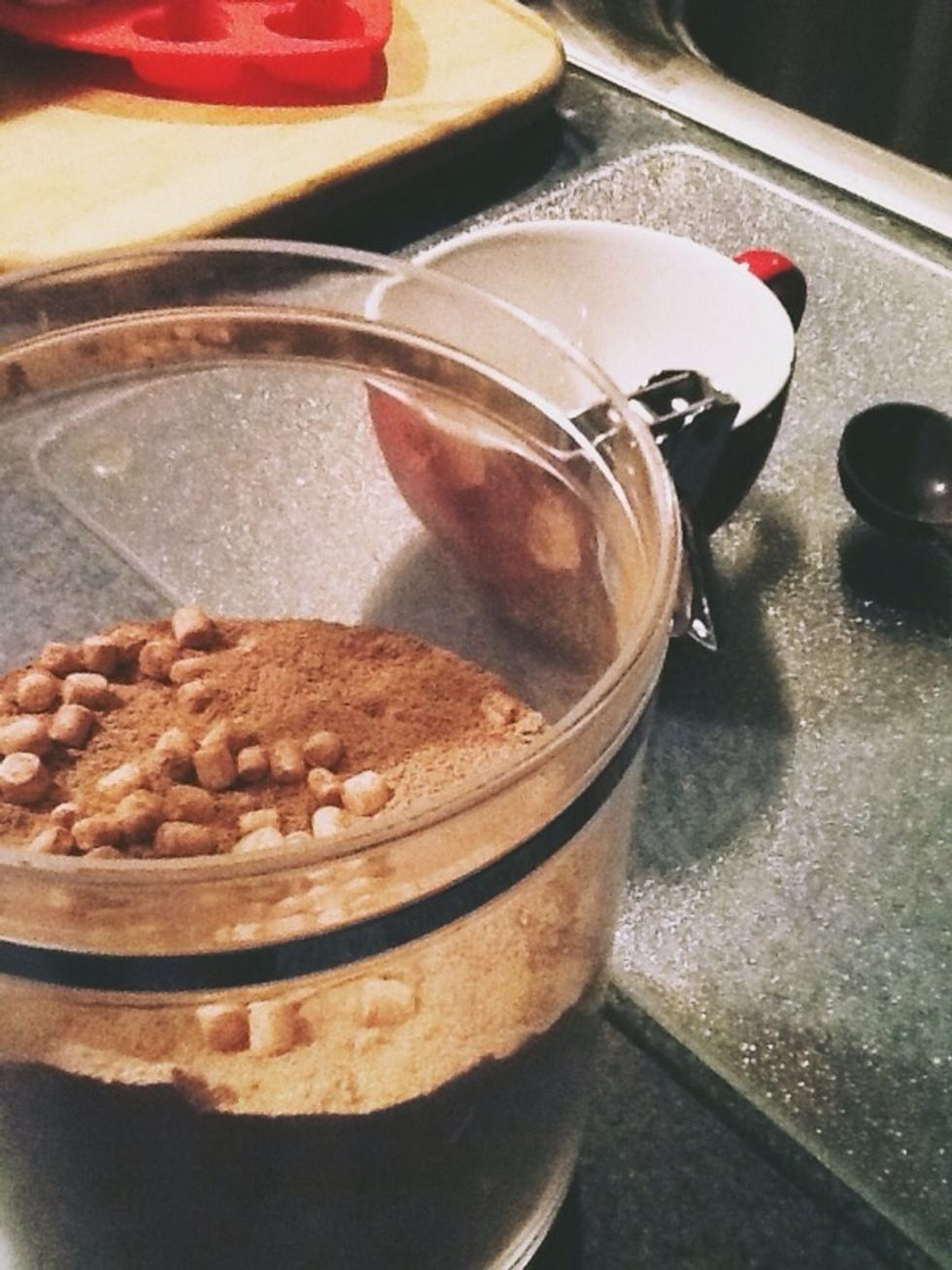 In a clean mug, add hot water to cocoa mix, stir.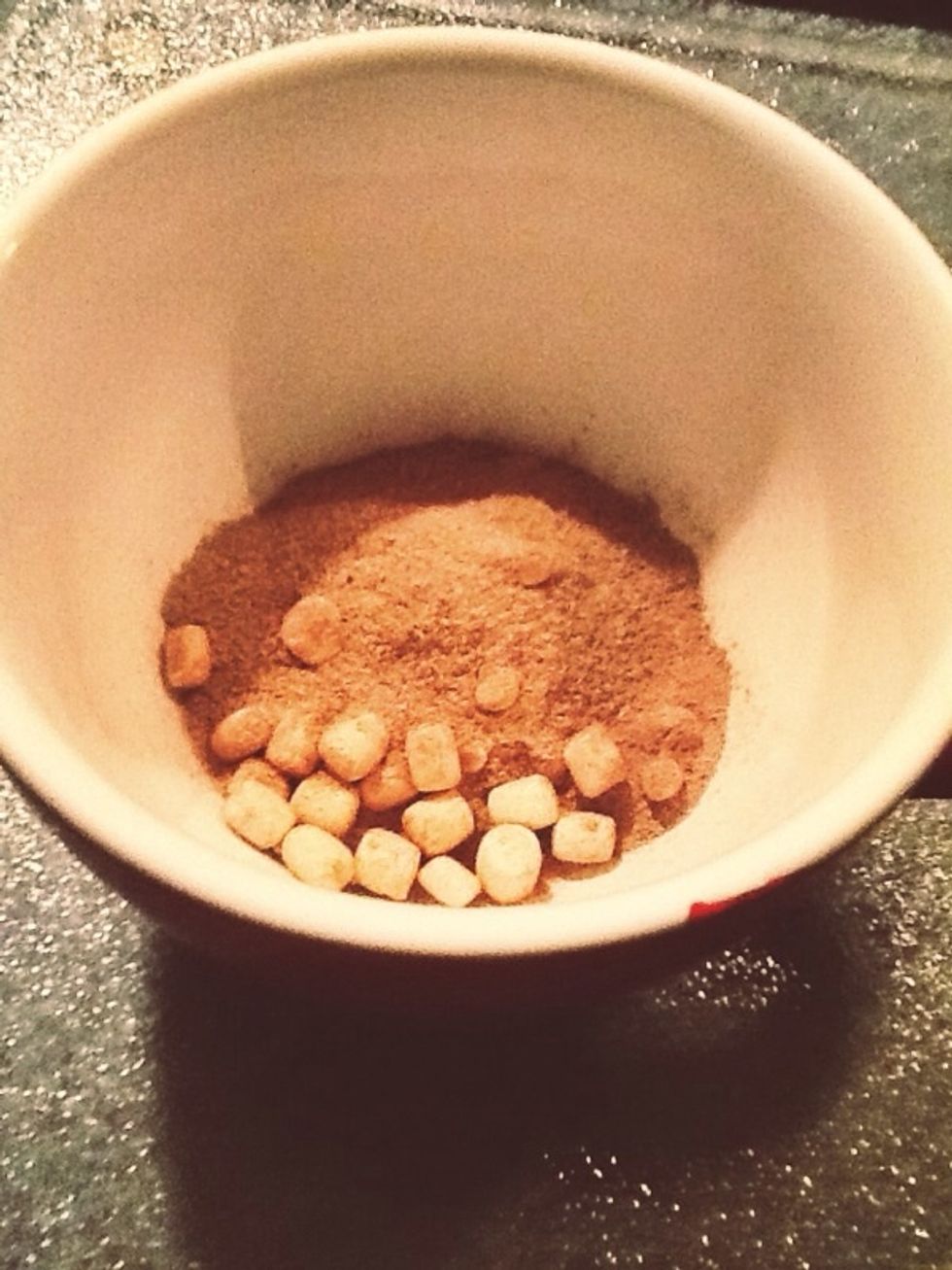 (Marshmallows are a great add-in)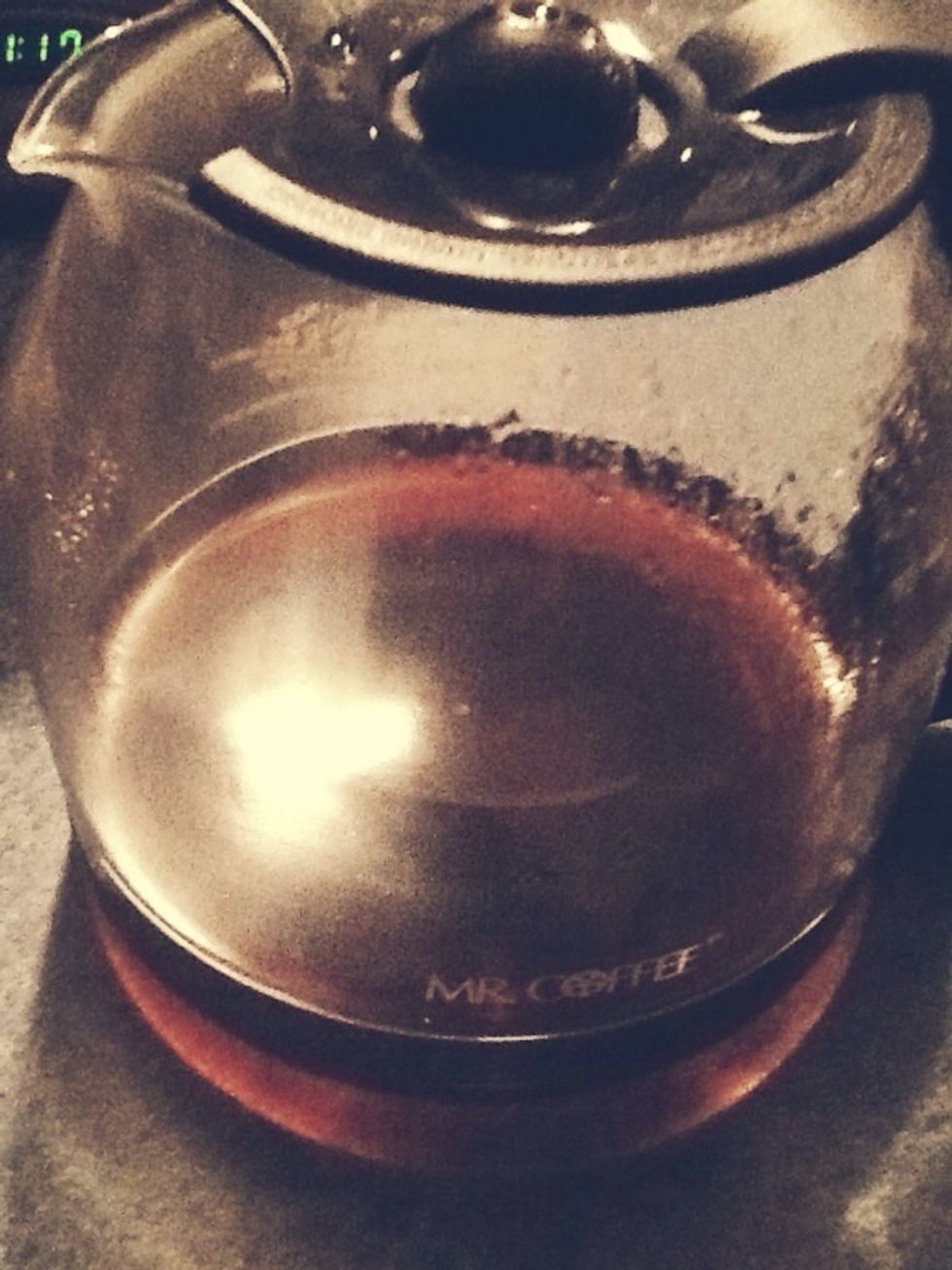 Brew coffee, concentrated to taste.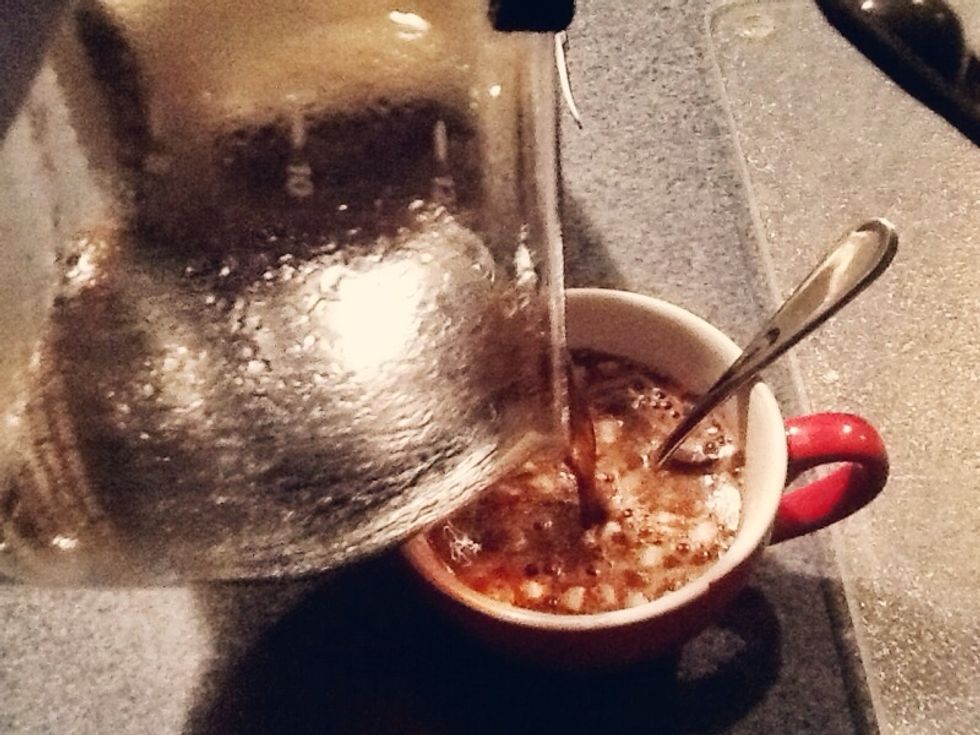 Pour the coffee into already-made hot cocoa, filling to about half an inch below the rim of your mug.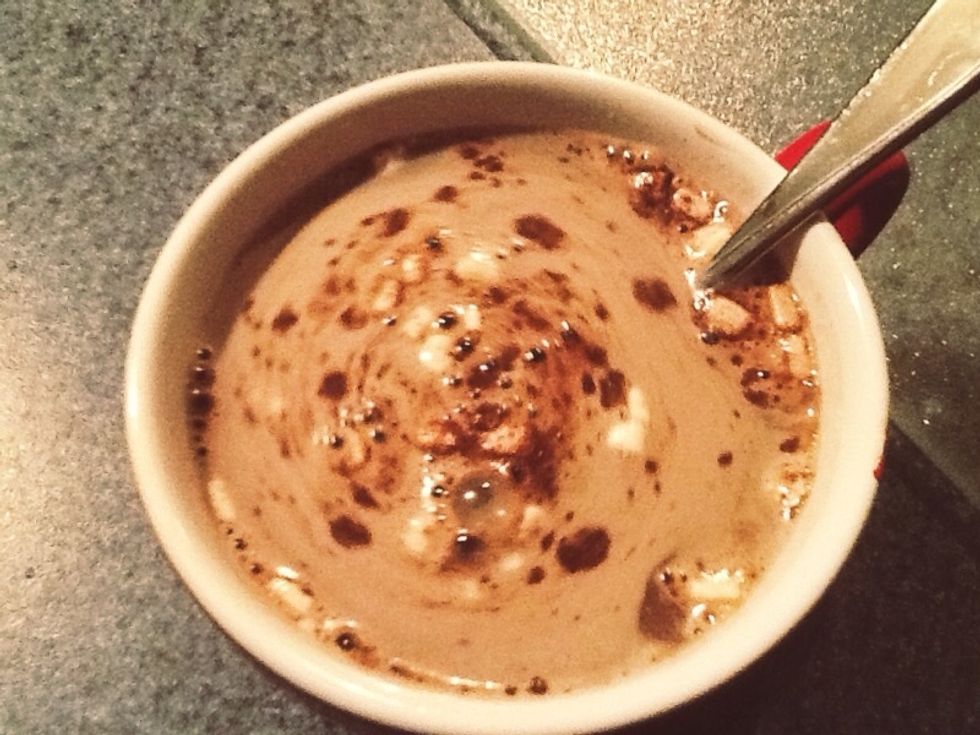 Add milk, stir.
Enjoy, but remember it will be very hot!
1.5Tbsp Hot Cocoa Mix
24.0oz Freshly Brewed Coffee
A Splash of Milk
1.0 Spoon