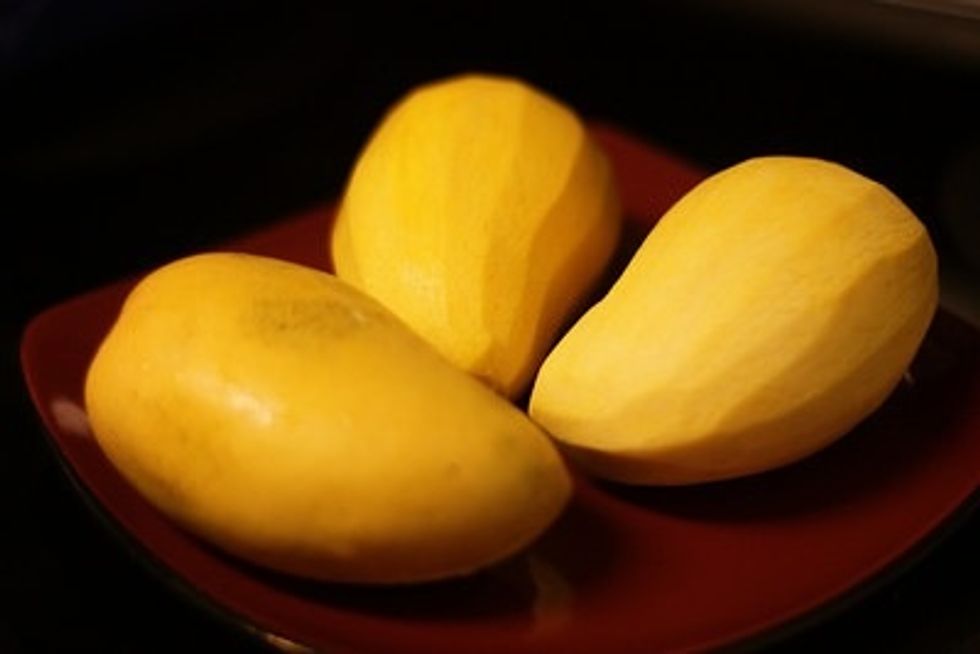 Pick some ripe mangos and peel skin.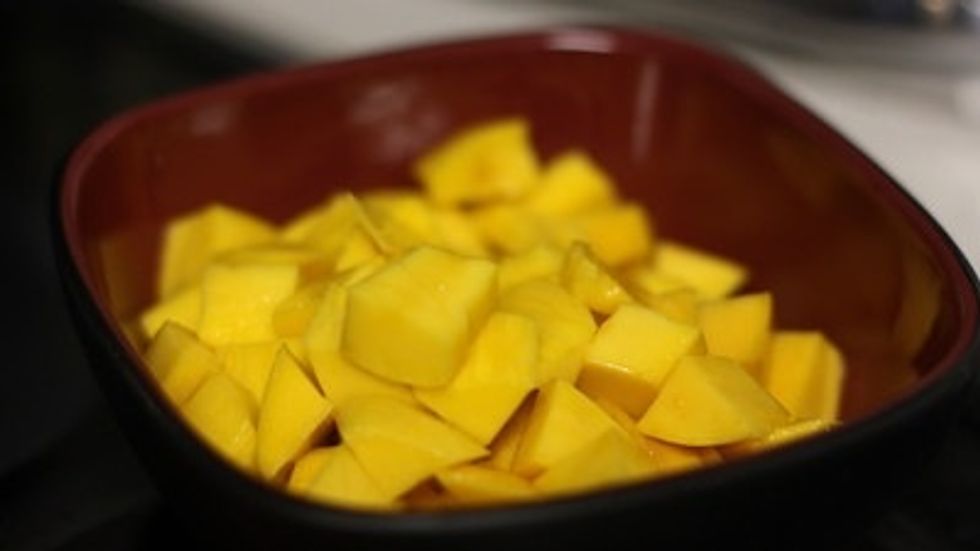 Pit and cube the mangos.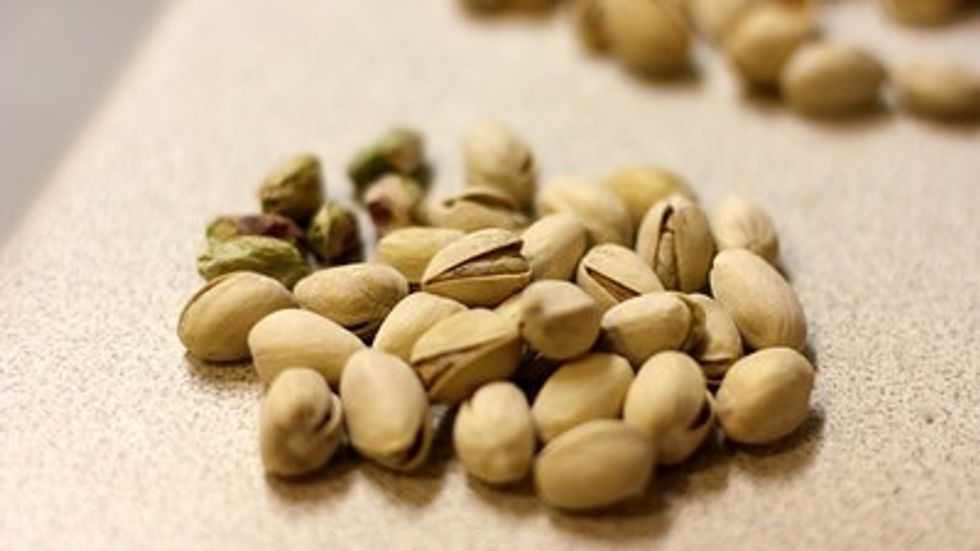 Start eating...err peeling pistachios.
I put way more in than I should.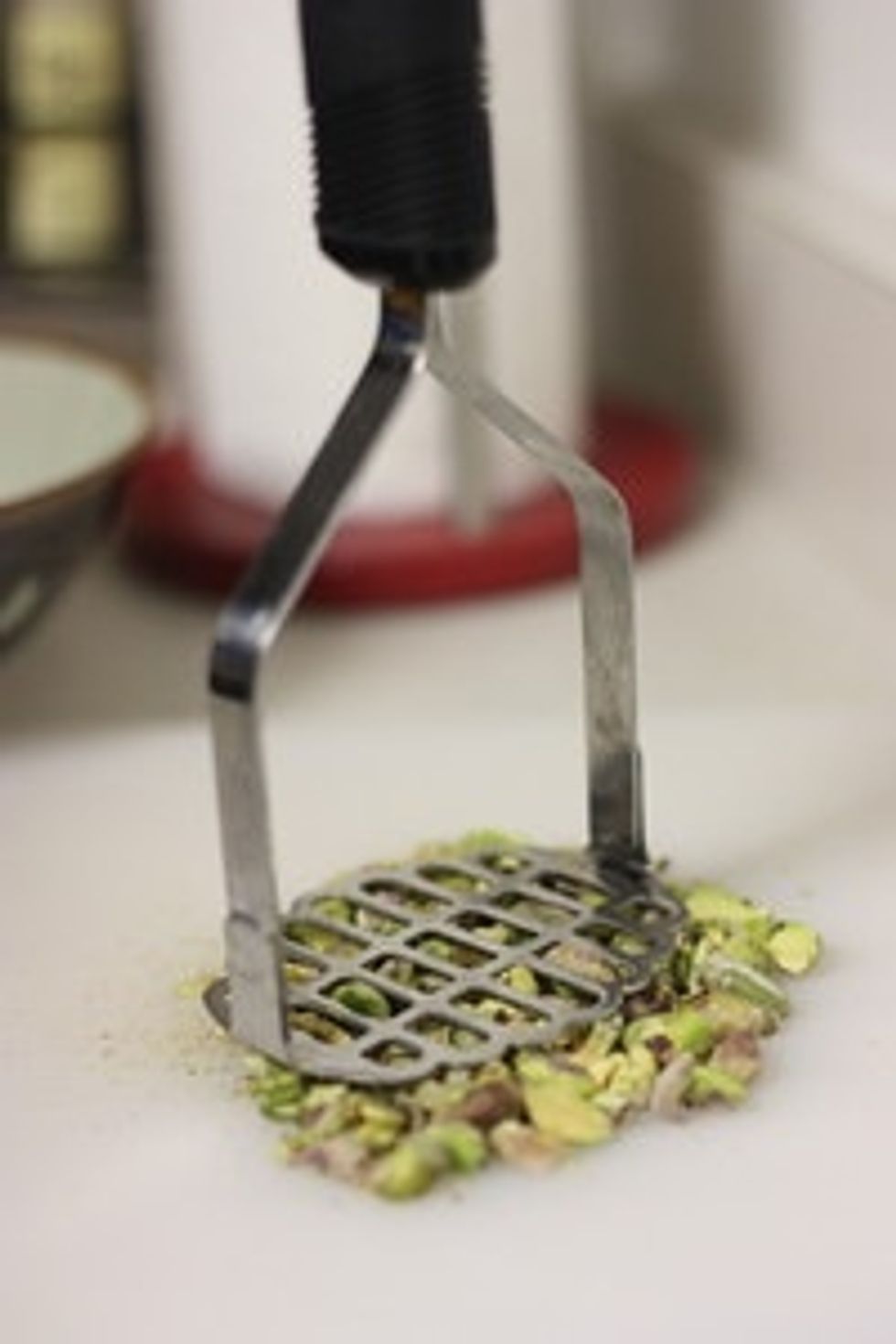 Crush them! I used a potato masher.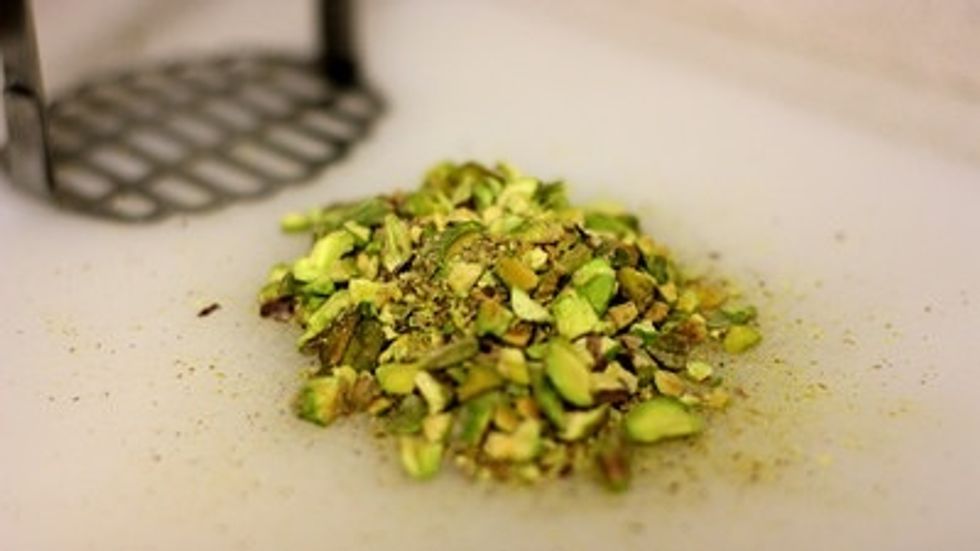 Crushed enough.
Add the mangos, pistachios, yogurt, water, ice and rose water together and blend. I add water/ice as I crush to adjust the consistency to my liking.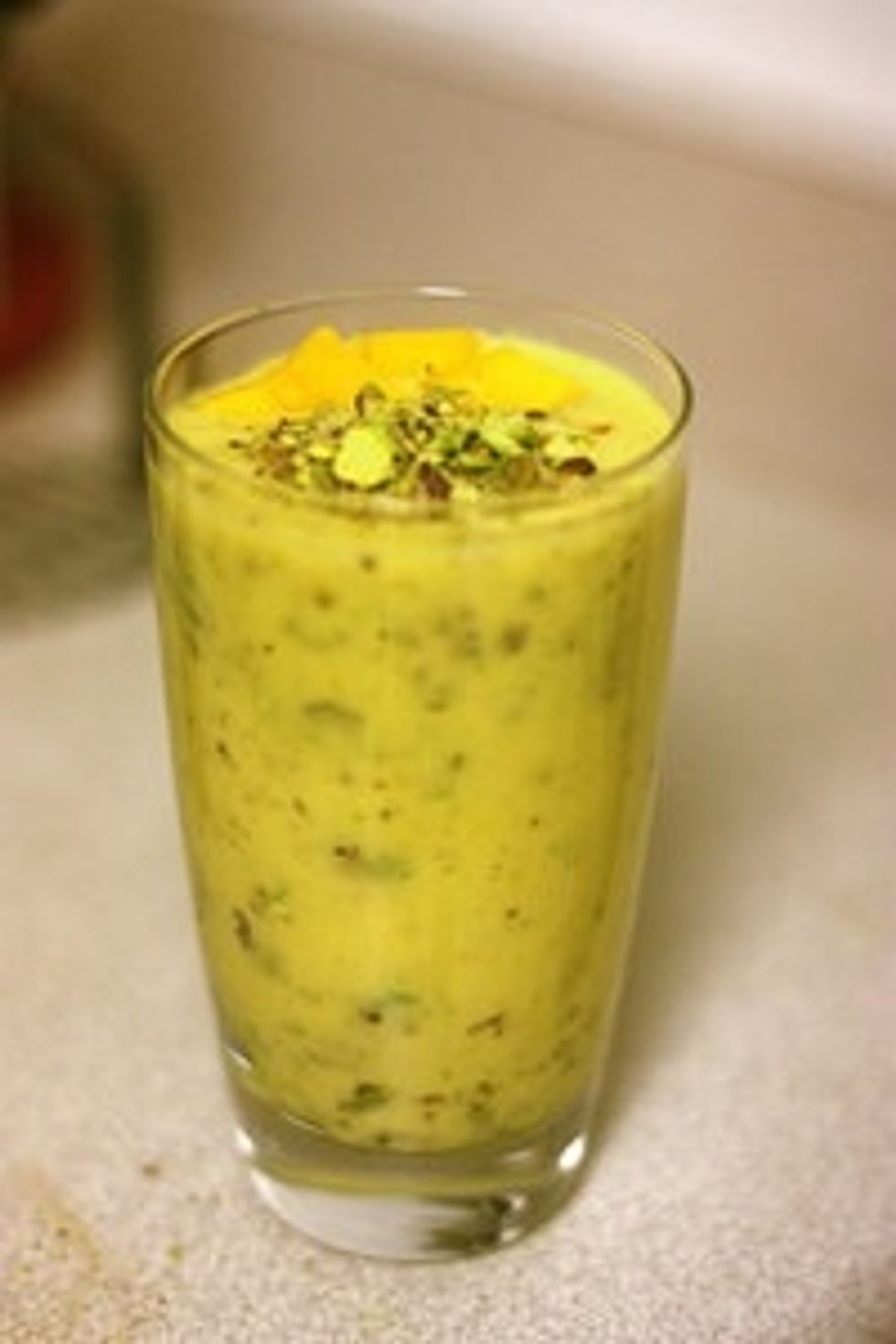 All done! Add a few more drops of rose water and extra pistachios on top. Enjoy!!
3.0 Mangos
1.0c Plain yogurt
2.0Tbsp Crushed pistachios
5.0 Drops of Rosewater
1.0c Water
1.0c Crushed ice
ÜT: 49.270949,-123.084874