This type of flavored ice cream is called Guri-Guri (sometimes spelled and pronounced as Goodie-Goodie). This recipe is a Hawaiian favorite.
27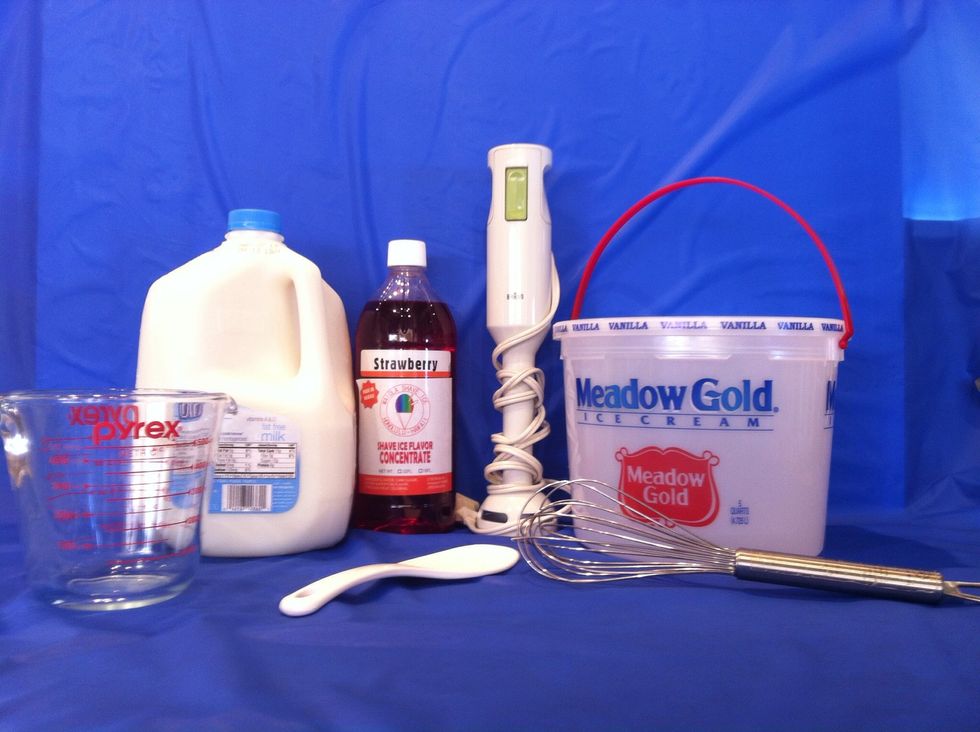 Gather ingredients and supplies. You will need a 20-cup tub with a lid, 4 cups of shave ice syrup, 16 cups of milk, a measuring cup, and a Braun blender (you can use a spoon instead of the blender).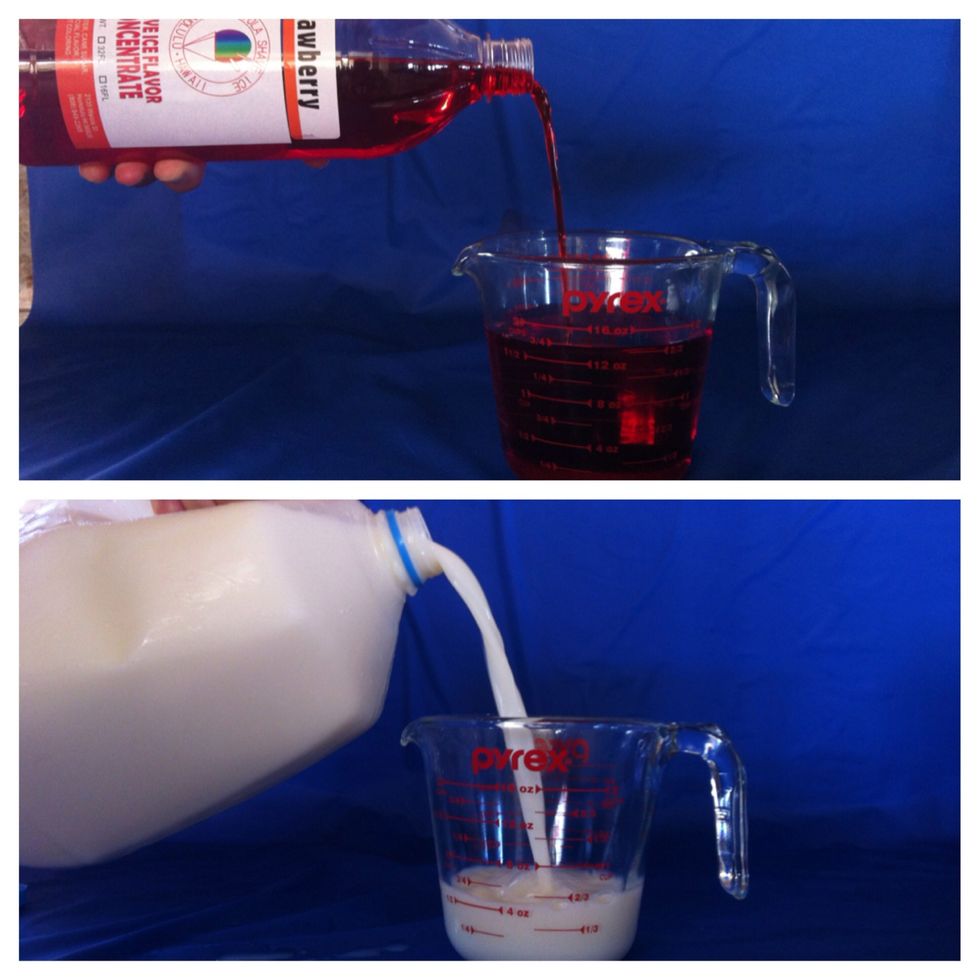 Measure the syrup and the milk. In this Guri-Guri I used strawberry syrup and fat-free milk.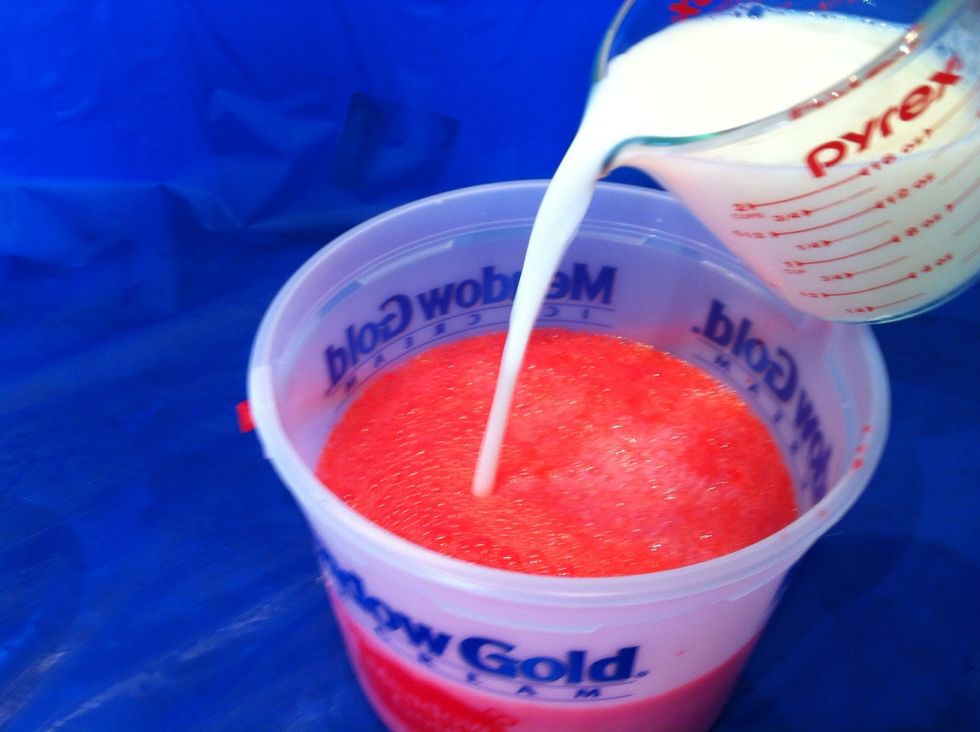 Pour the milk and flavored syrup into the tub.
Mix together using a Braun blender (or a spoon).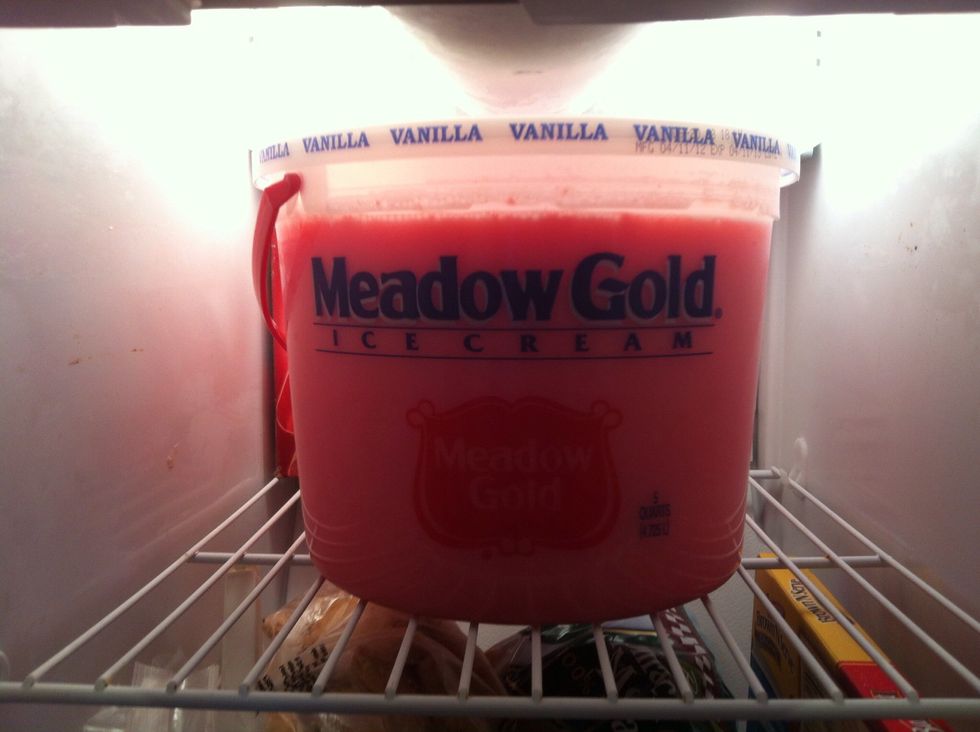 Place lid on and store in the freezer.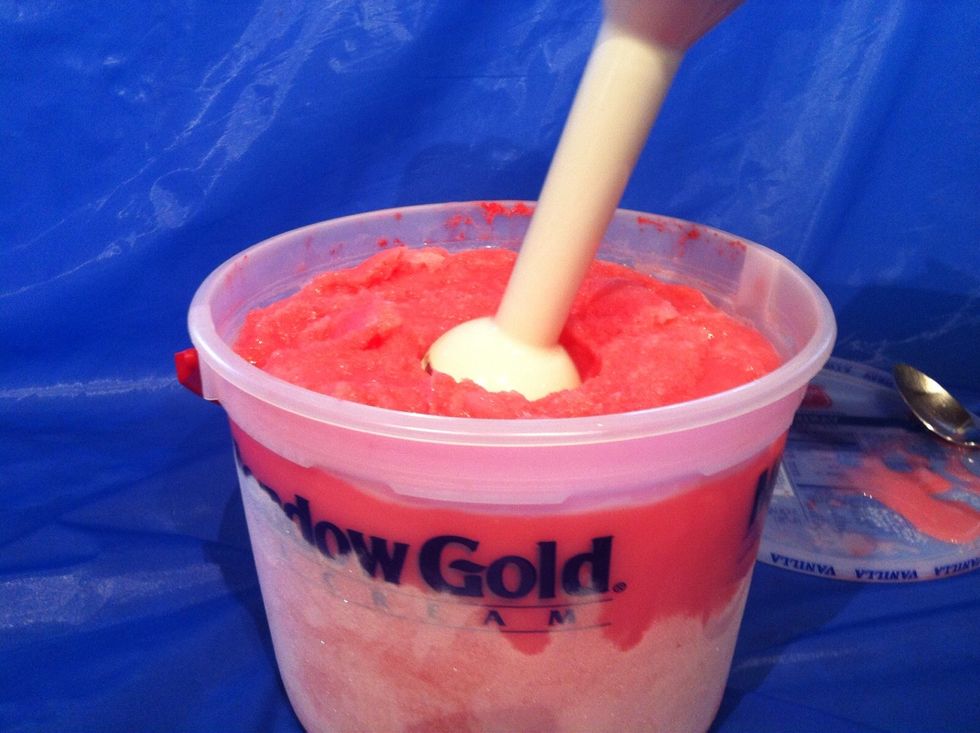 Take out every two hours for the first six hours to mix. Store in the freezer over night.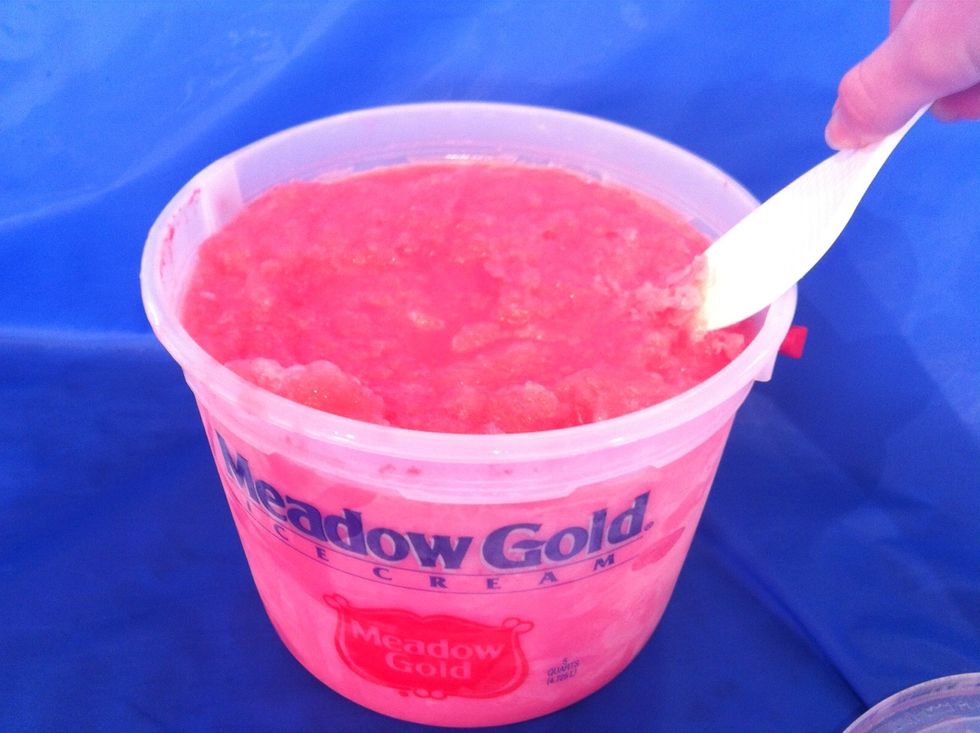 When the Guri-Guri has a soft ice-like constancy, stir it once more. You may have to let it thaw a little if it is too frozen.
Serve and enjoy! Place the remaining Guri-Guri in the freezer until desired.
20.0c Plastic Container with Lid
4.0c Flavored Shave Ice Syrup
16.0c 2% milk (Can be substituted with fat- free milk)
Whisk and spoon
Braun type blender