How to make a delicious home made elderflower drink
Make a Delicious Home Made Elderflower Drink
1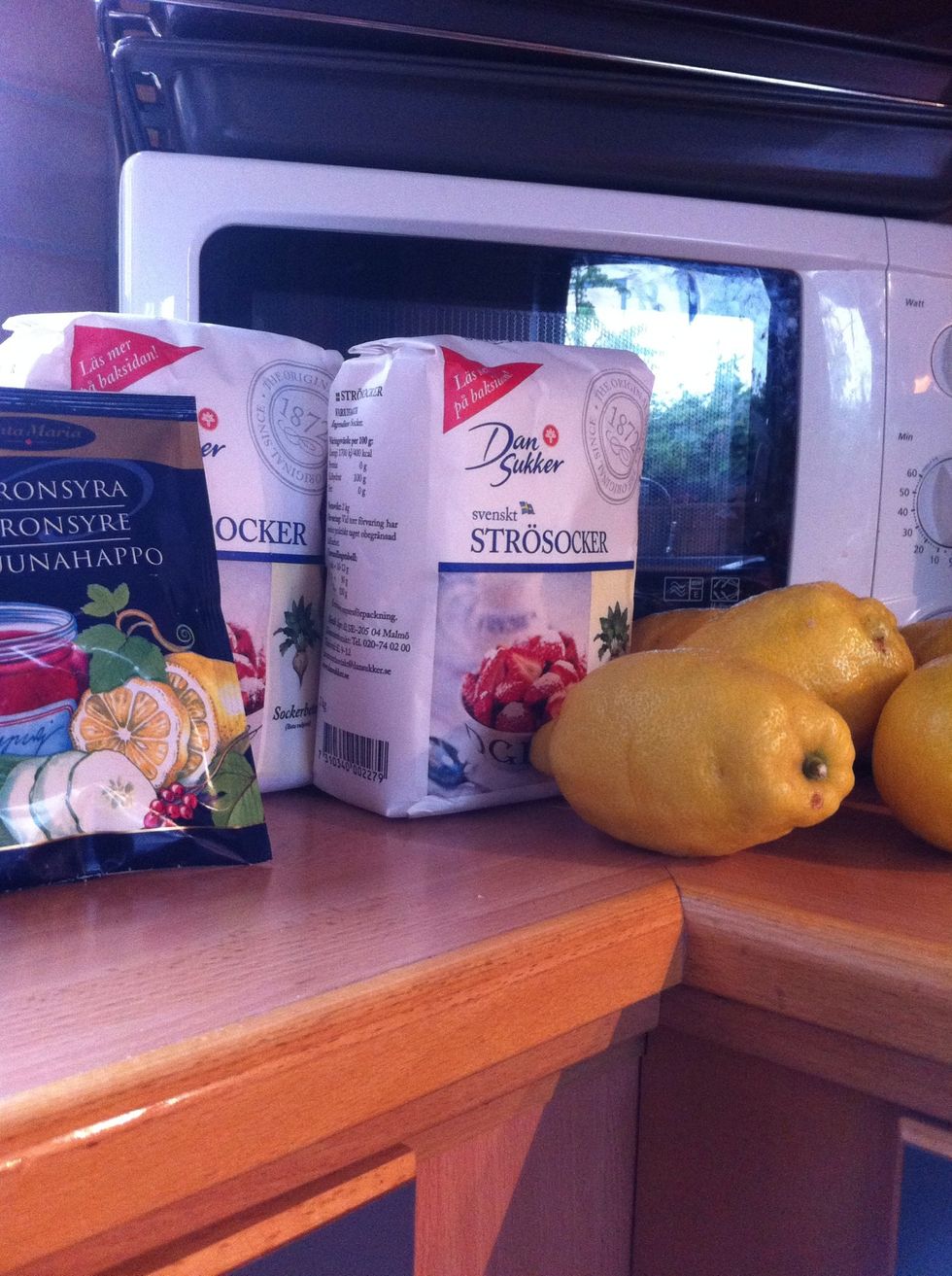 Gather your supplies. This will make five liters concentrated drink.It sounds alot, but you can always half the recipe. Although i dont reccomed duing that because this is so delicious;)
Go out side and pick some beautiful elderflower. Try to get the fresh ones.
Lots of work, so bring some help:D It does not have to be exactly 80 flowers, just eyeball it to make sure its not less.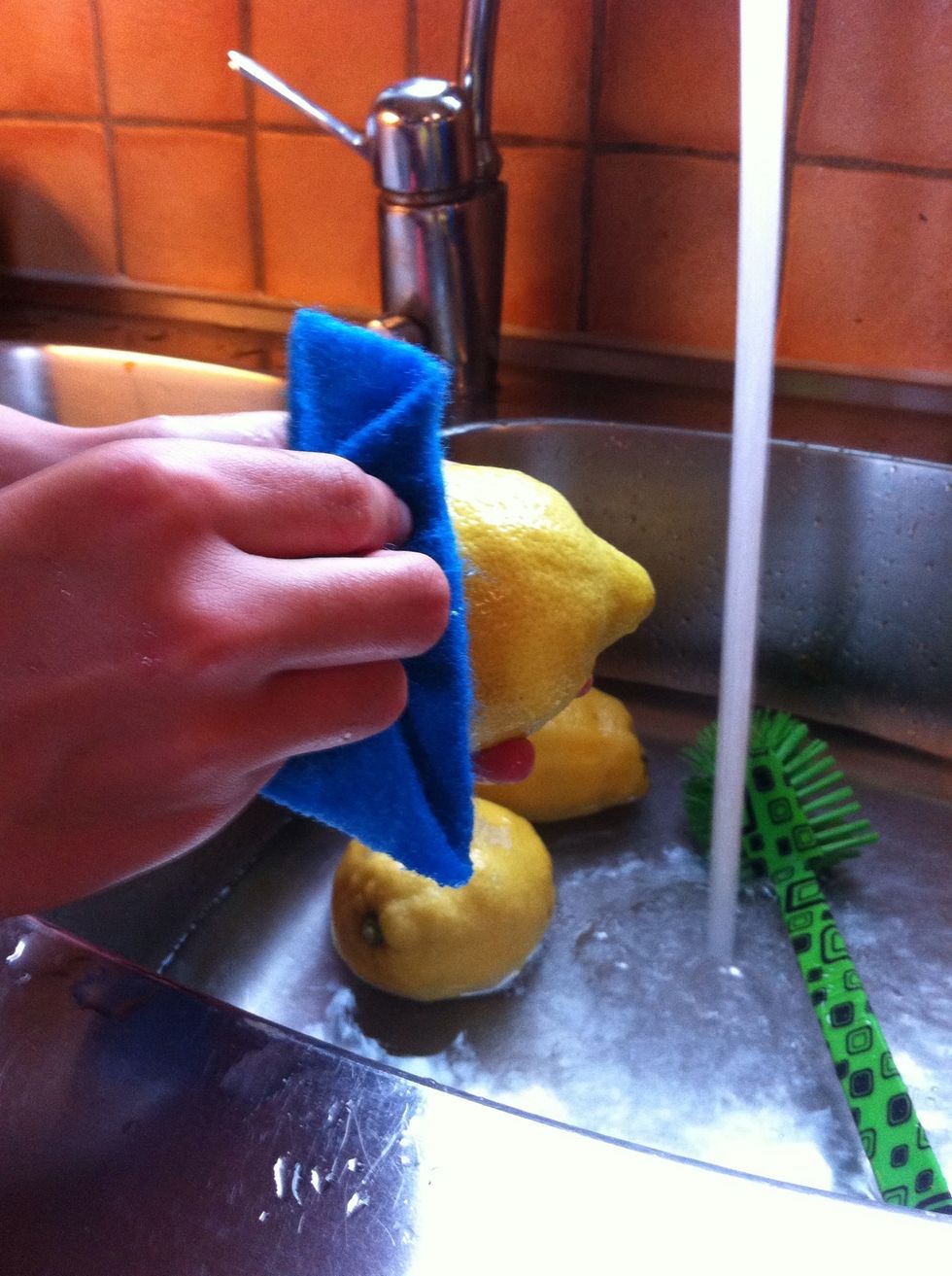 When your done, go home and scrub the lemons with hot water and soap.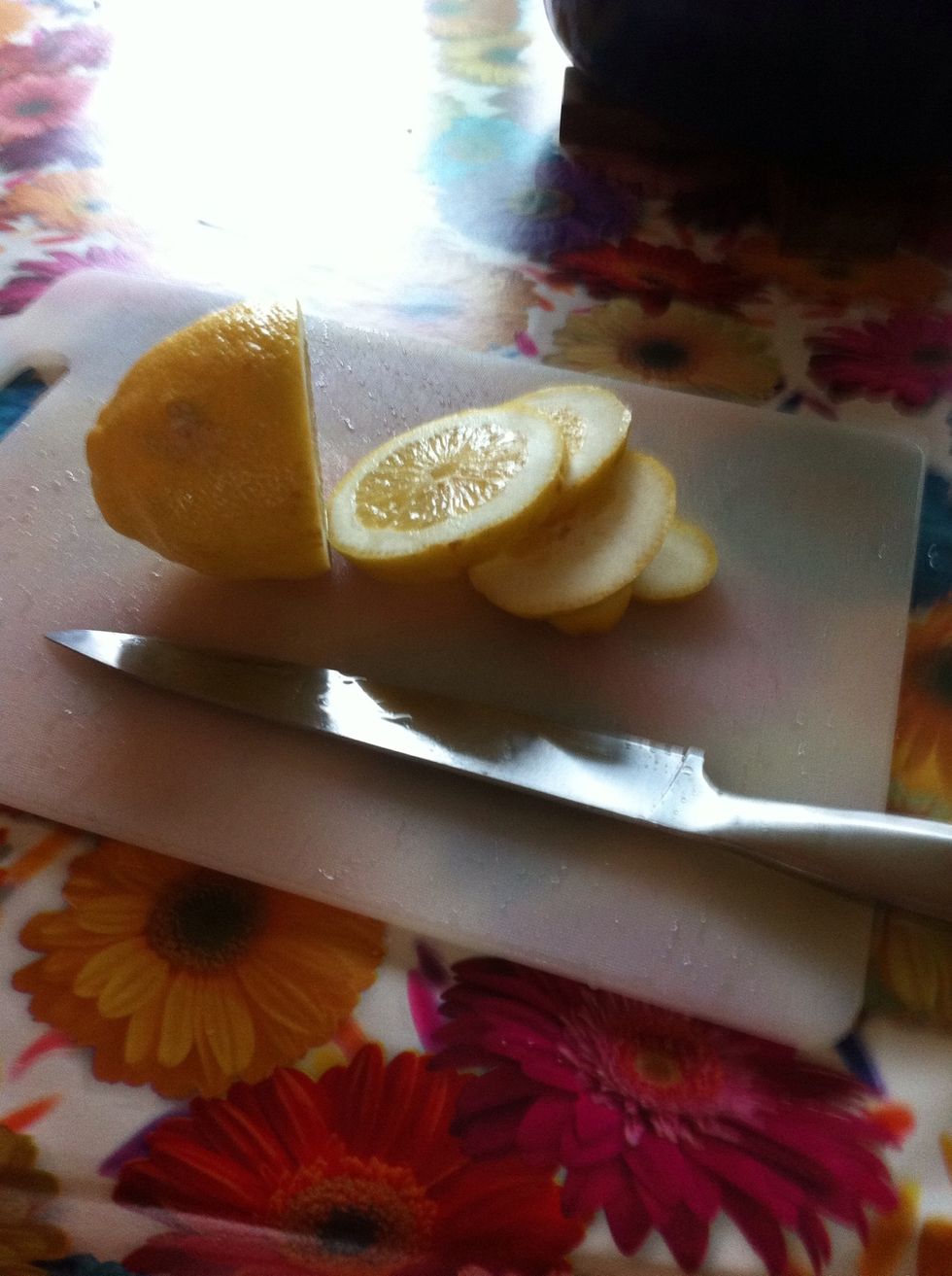 Then slice them into thin pieces.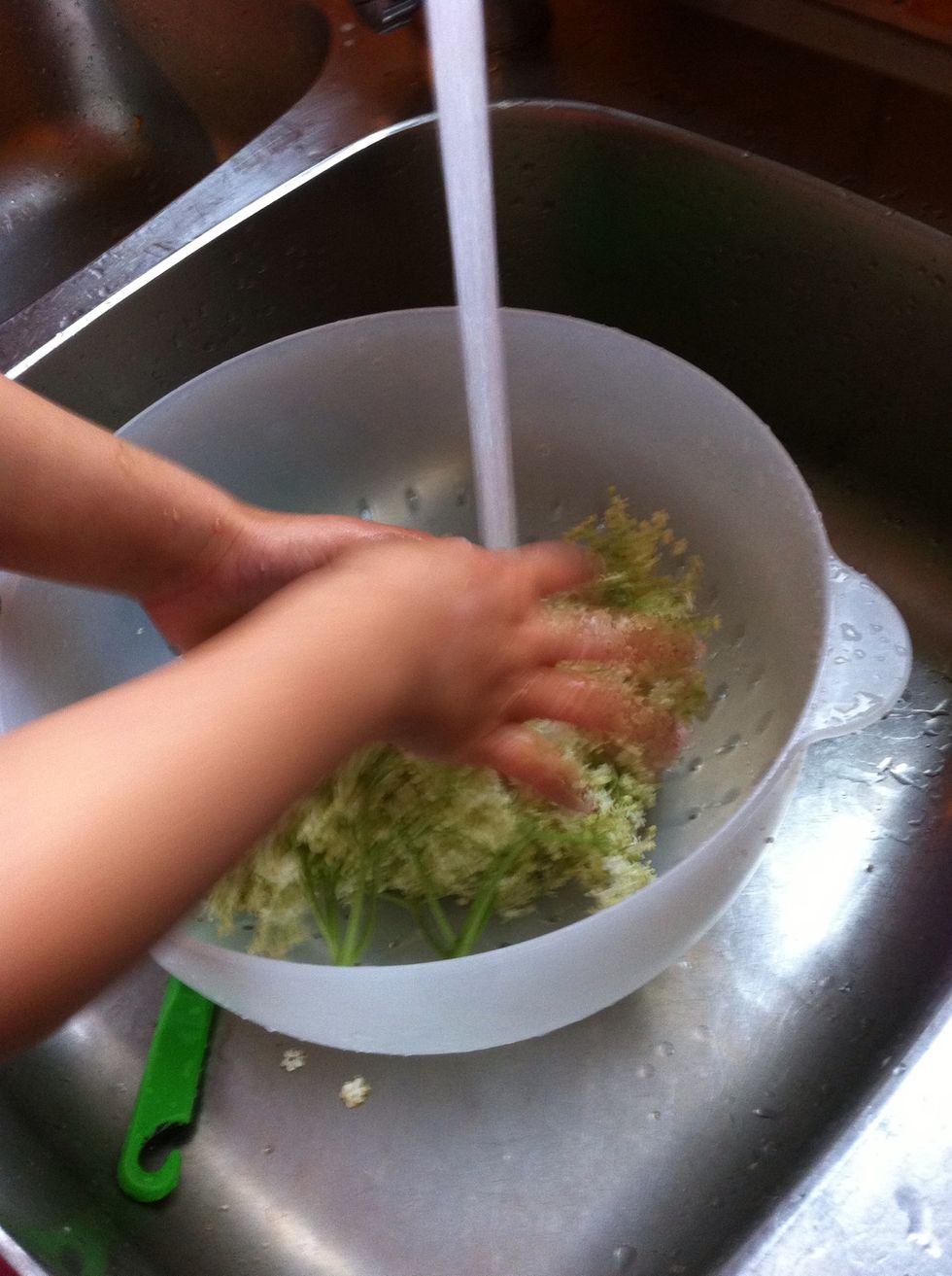 Wash all the flowers.
Put the flowers in a clean bucket then place the lemons on top.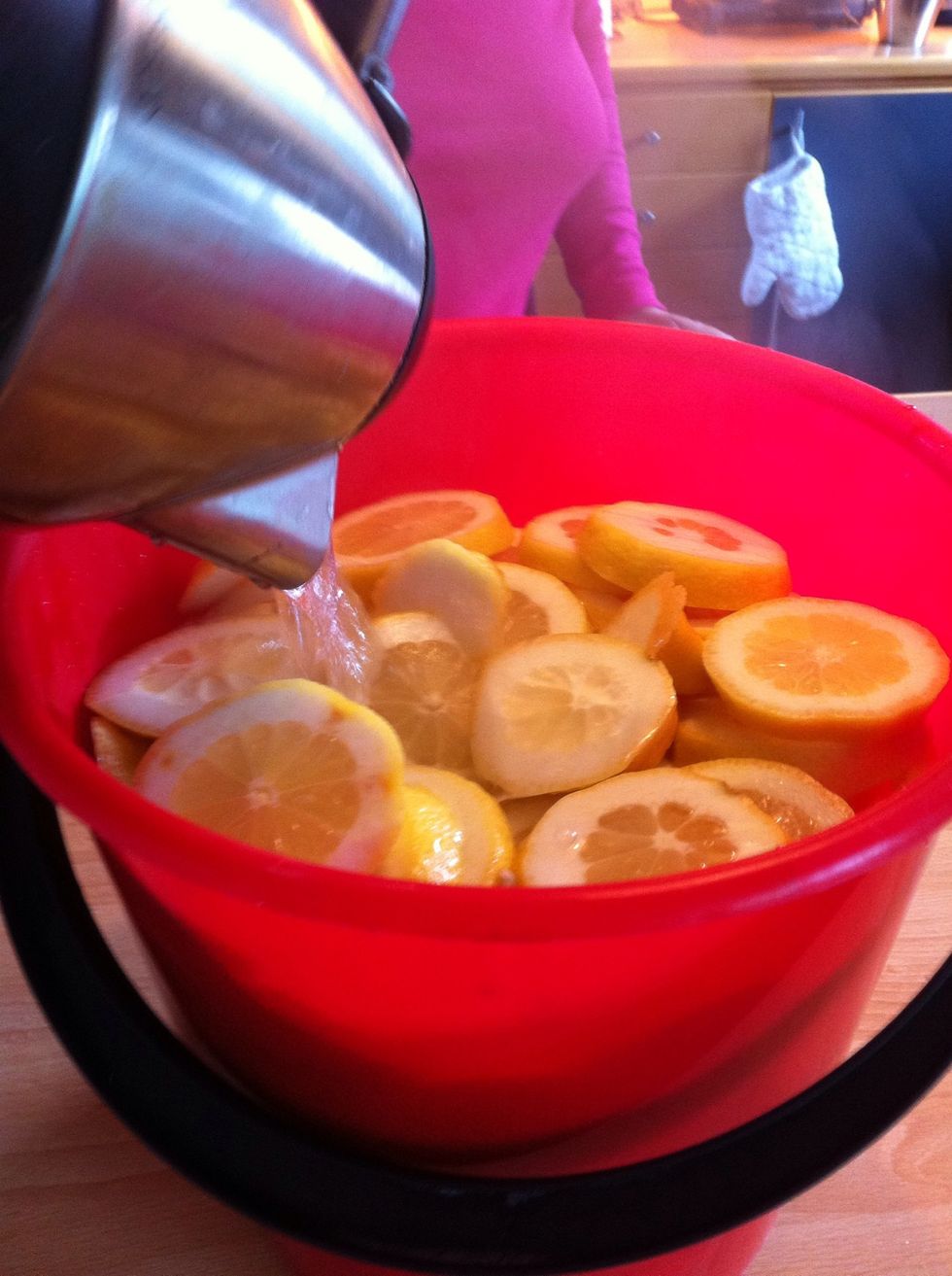 Boil all the water and poar that in the bucket.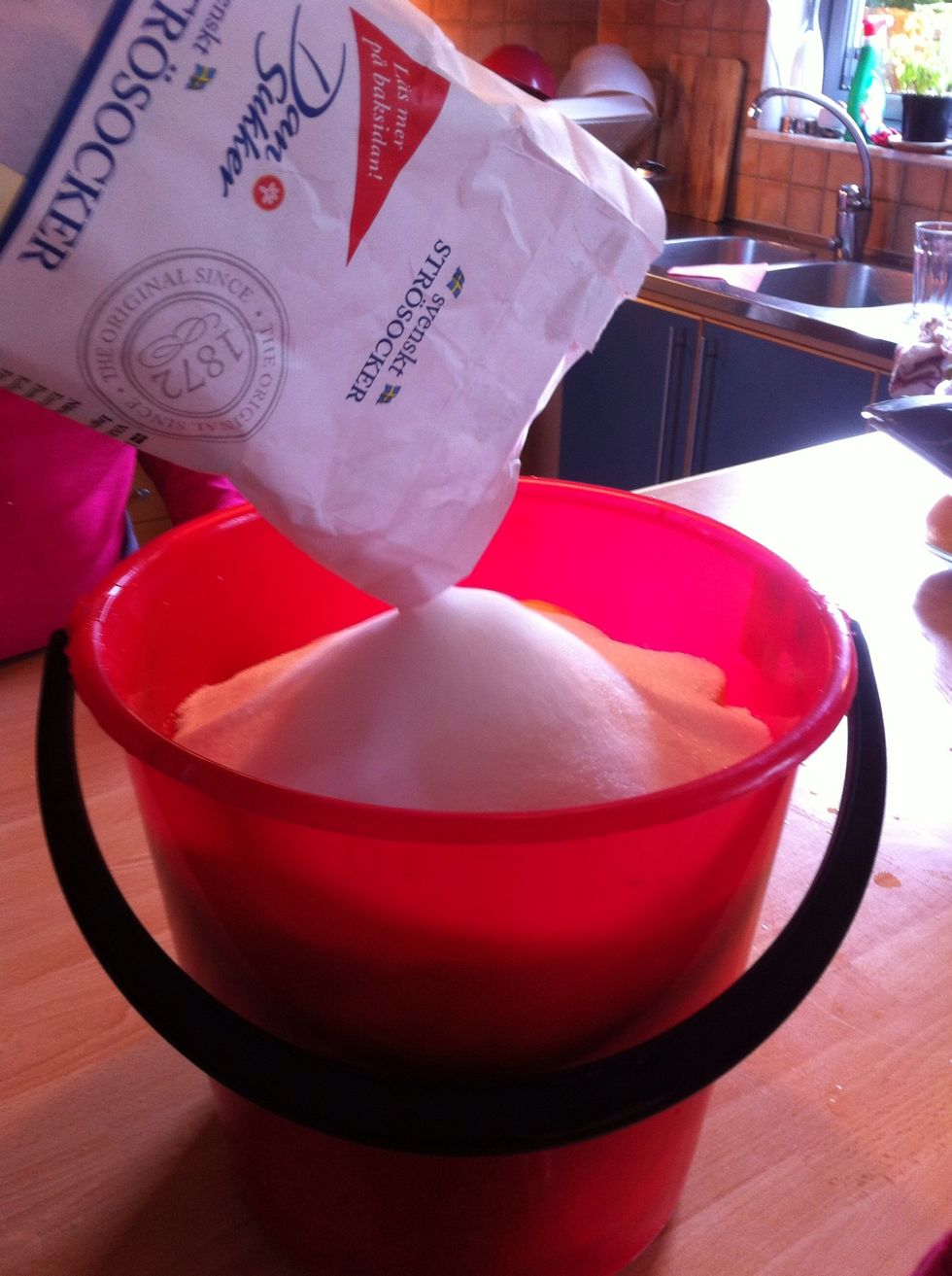 Add the sugar and mix.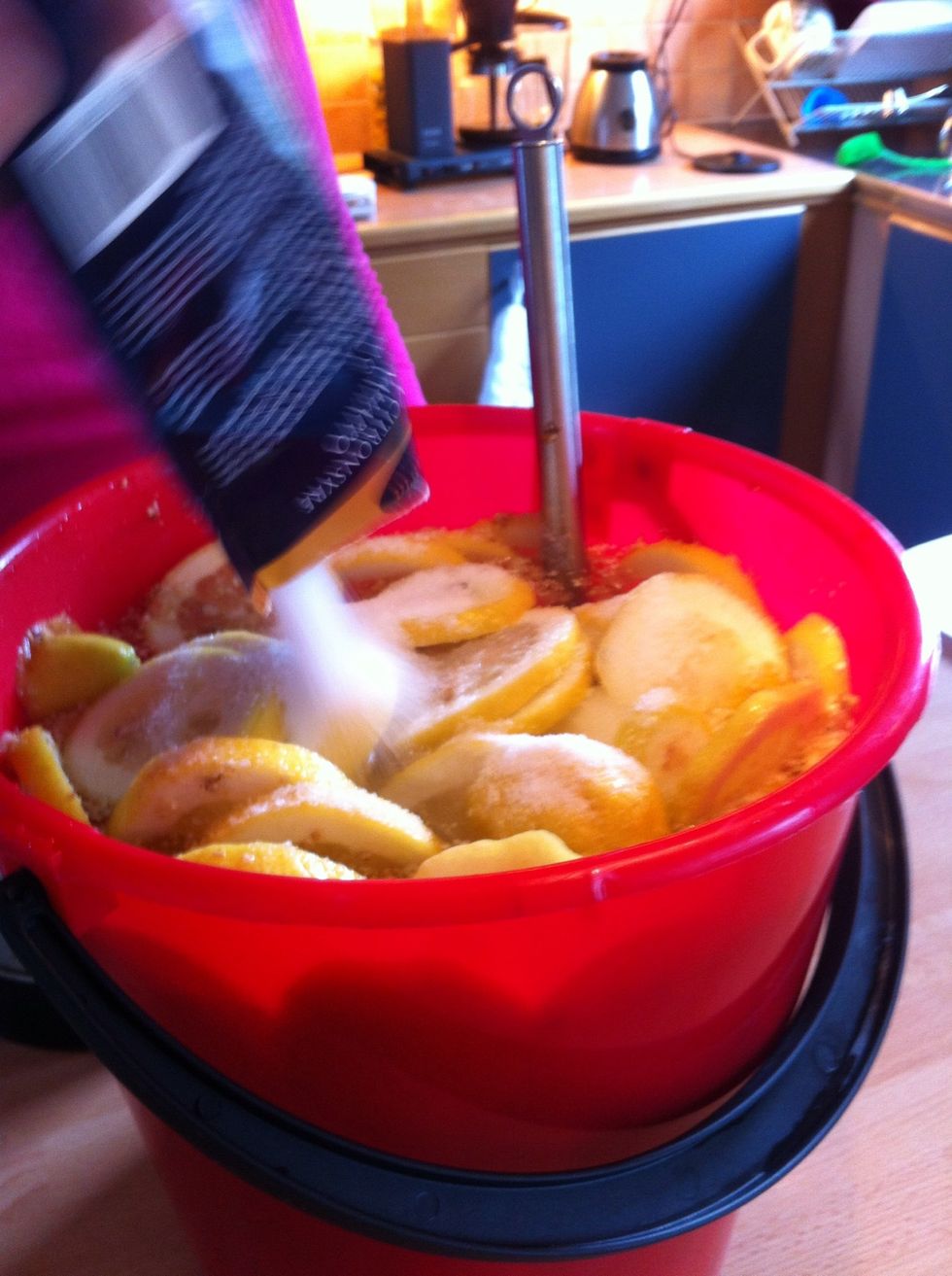 Now add the citric acid.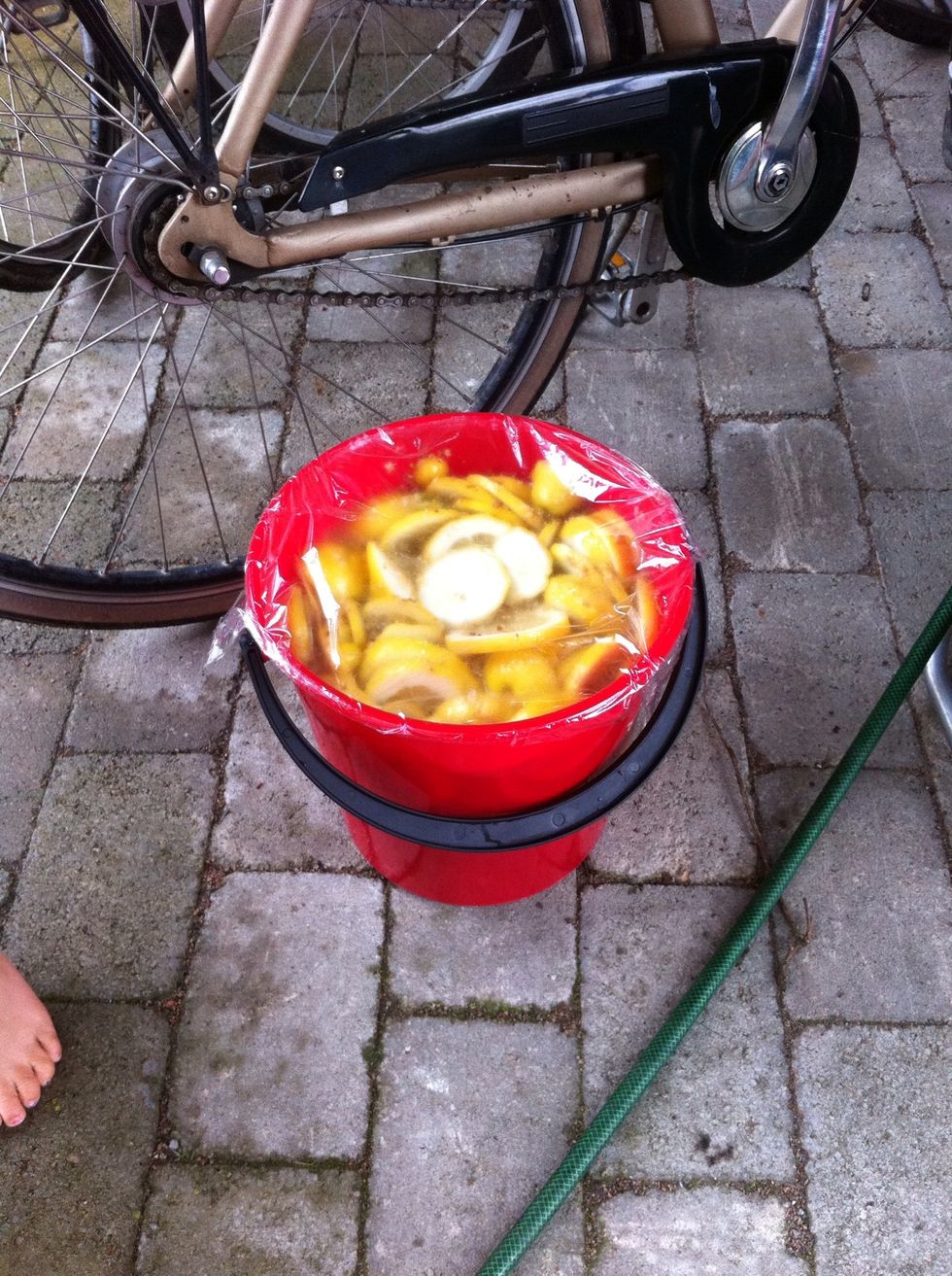 Give it a final mix then put out side to cool. After that place it in the fridge and wait for three days... Boring.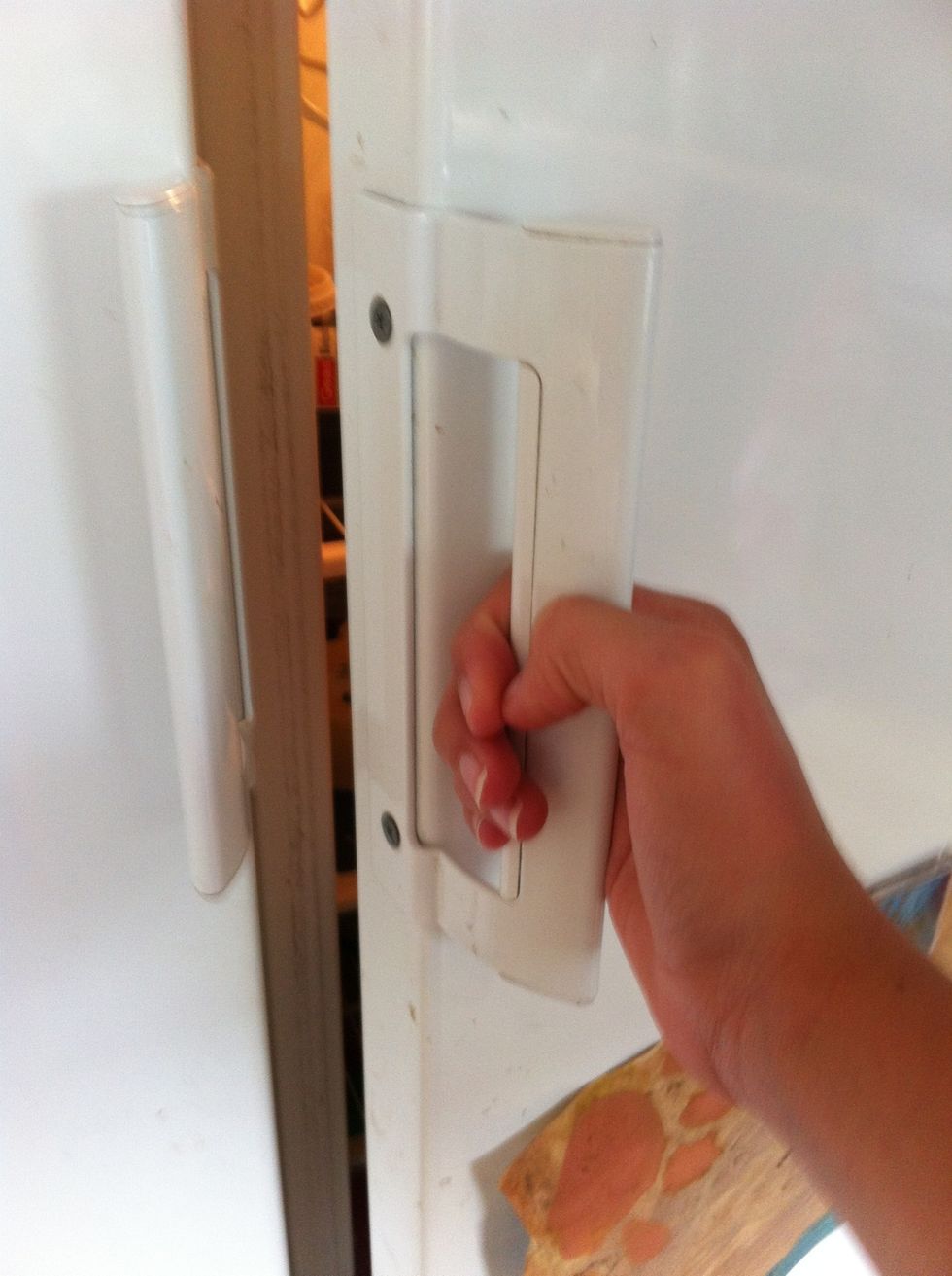 Its tempting, but it will taste much better if you wait:)
Finally three days have past. Mmm smells wondetful.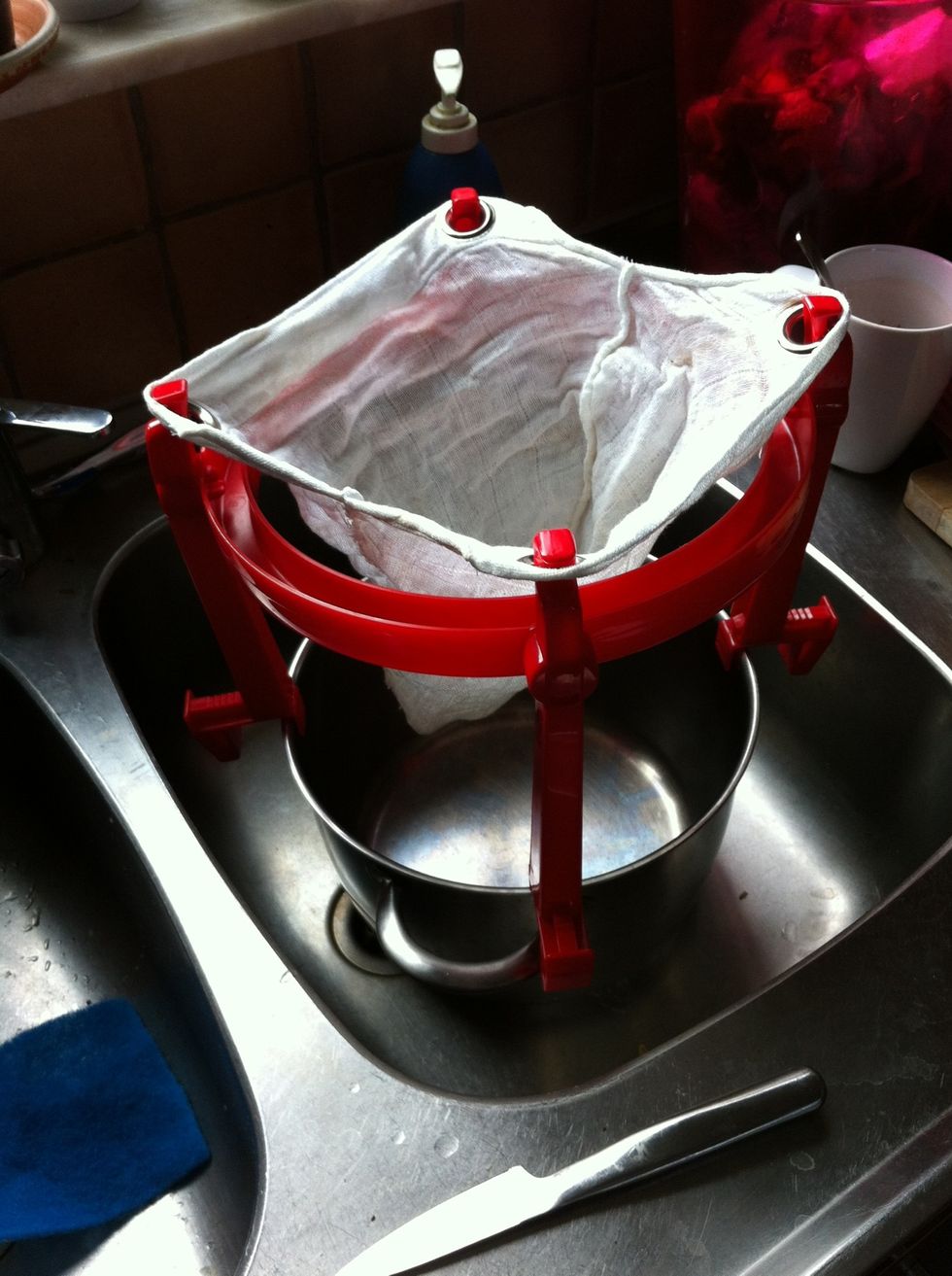 Prepare your thing you are using to filter with.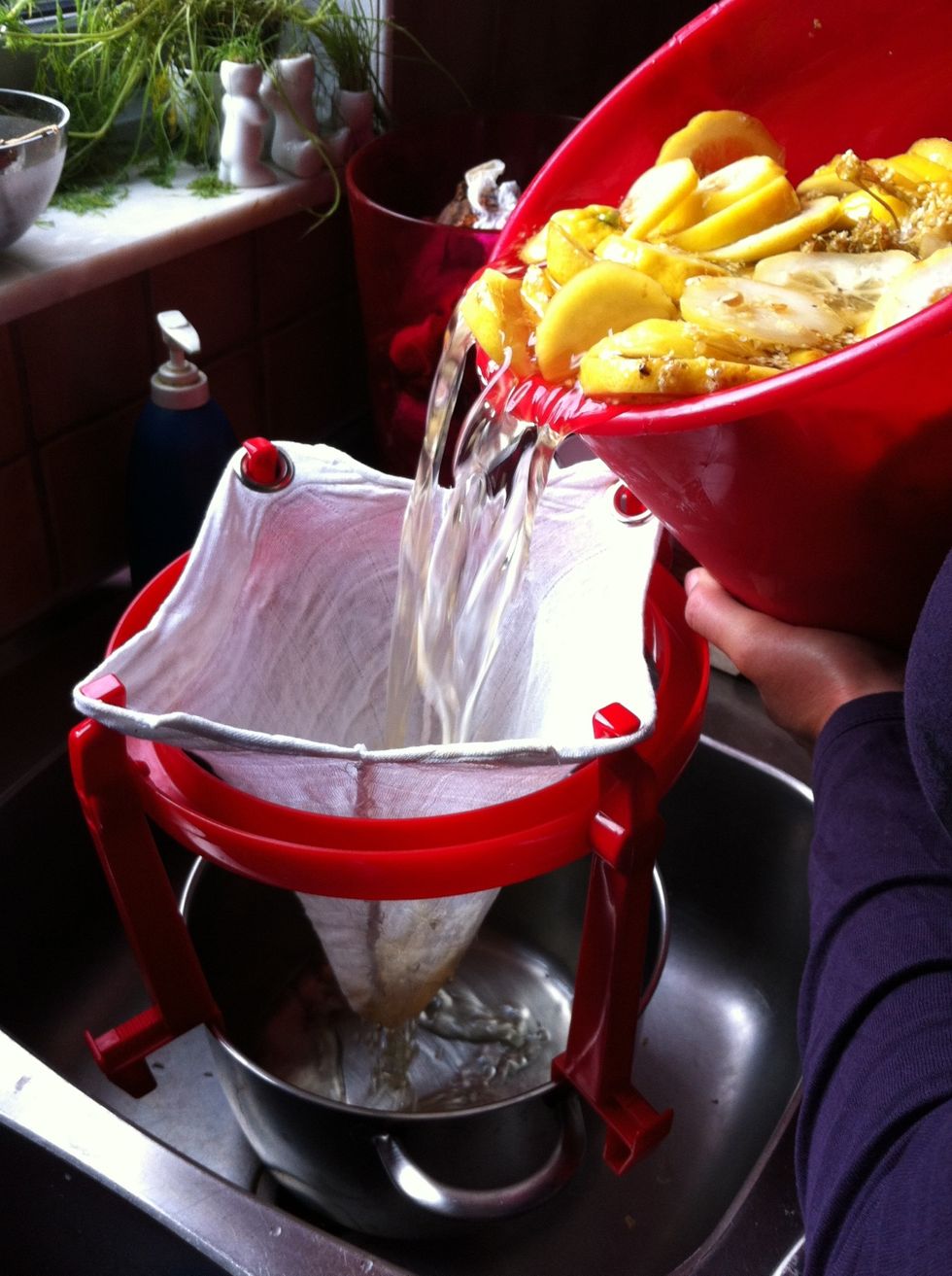 Now start filtering. Everything might not fit.
So this is what the concentrated drink looks like.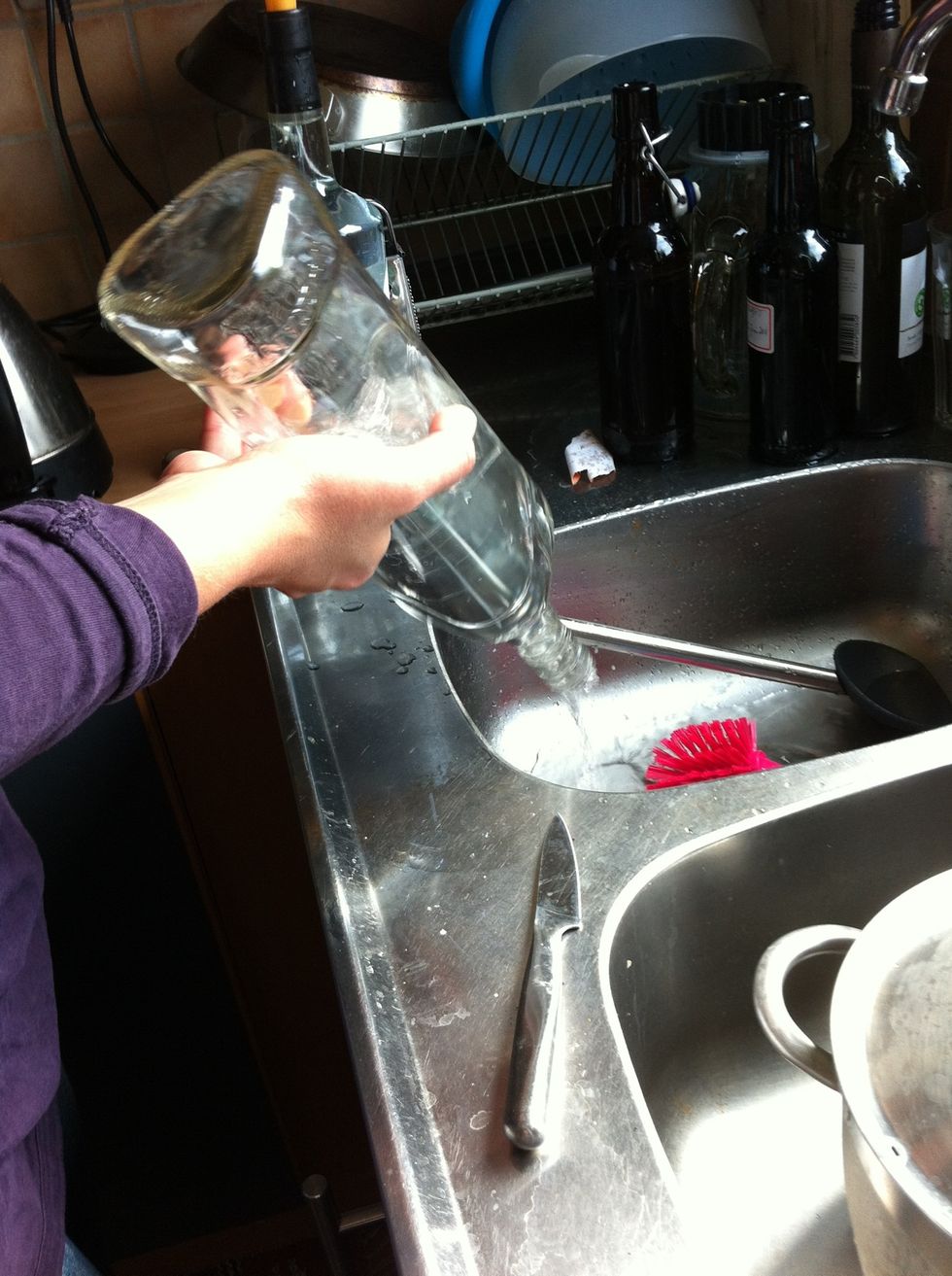 Prepare the bottles you will be storing it in. Do this by making sure they are super clean. One way is by poaring hot water in. To make sure it does not crack the glass add medium hot water first.
Poar it in. It will take lots of bottles.
Store some in the freezer for later.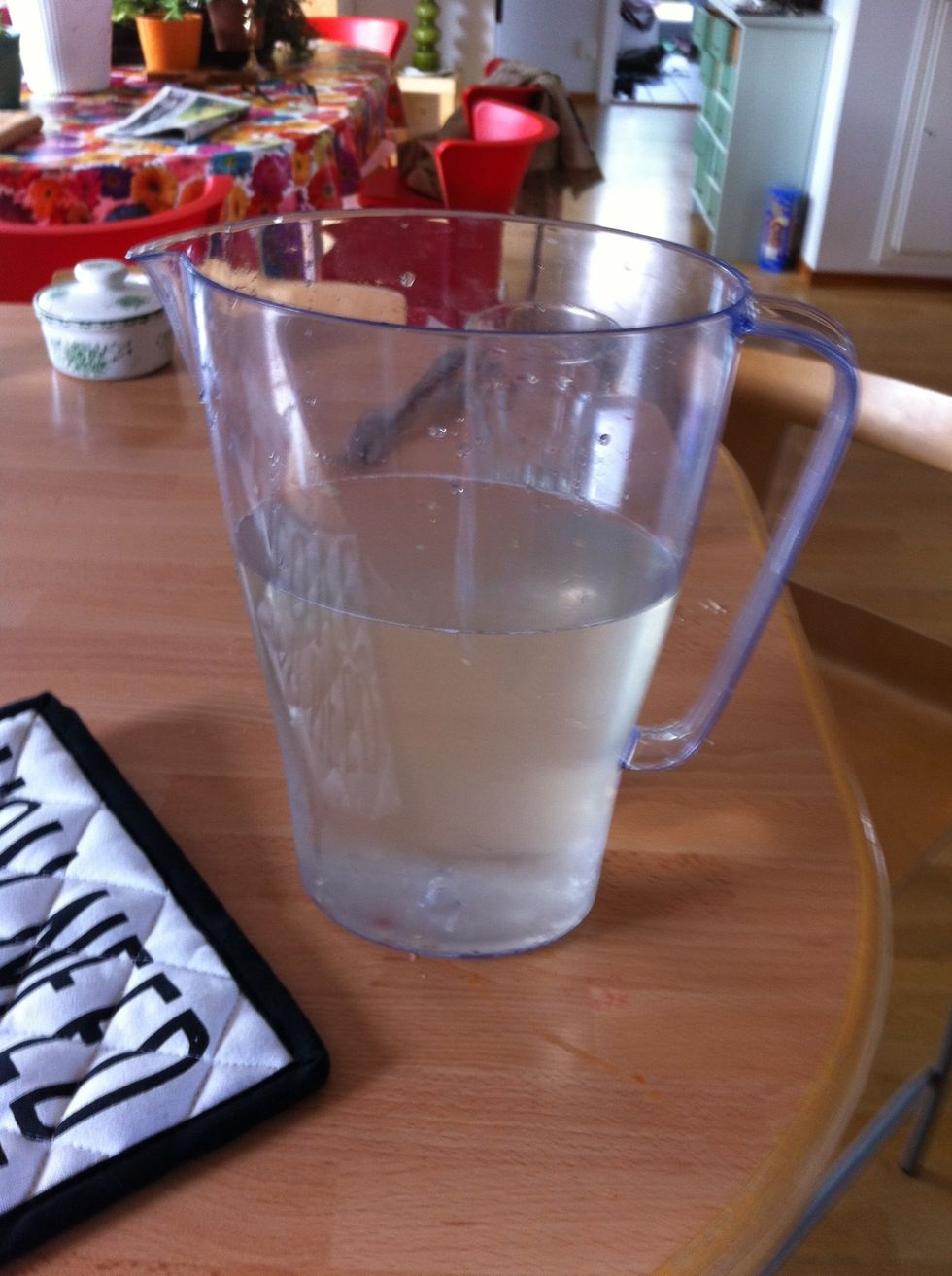 When you are mixing in the water, add about 1/3 - 1/4 of the concentrated drink and the rest water. This depends on how strong you like it.
Yum, yum, yum! Now you have a delicious cooling drink for the hole summer and more! Once you tried it you'll be hooked:)
80.0 Elderflowers
3.0kg Sugar
100.0g Citric acid
5.0l Water
6.0 Lemons
1.0 Bucket
Lots of bottles
Filtering thing