This recipe for Kale salad come from my mom's kitchen! She's a brilliant cook with a healthy love for all things organic, natural, & nutritious!
7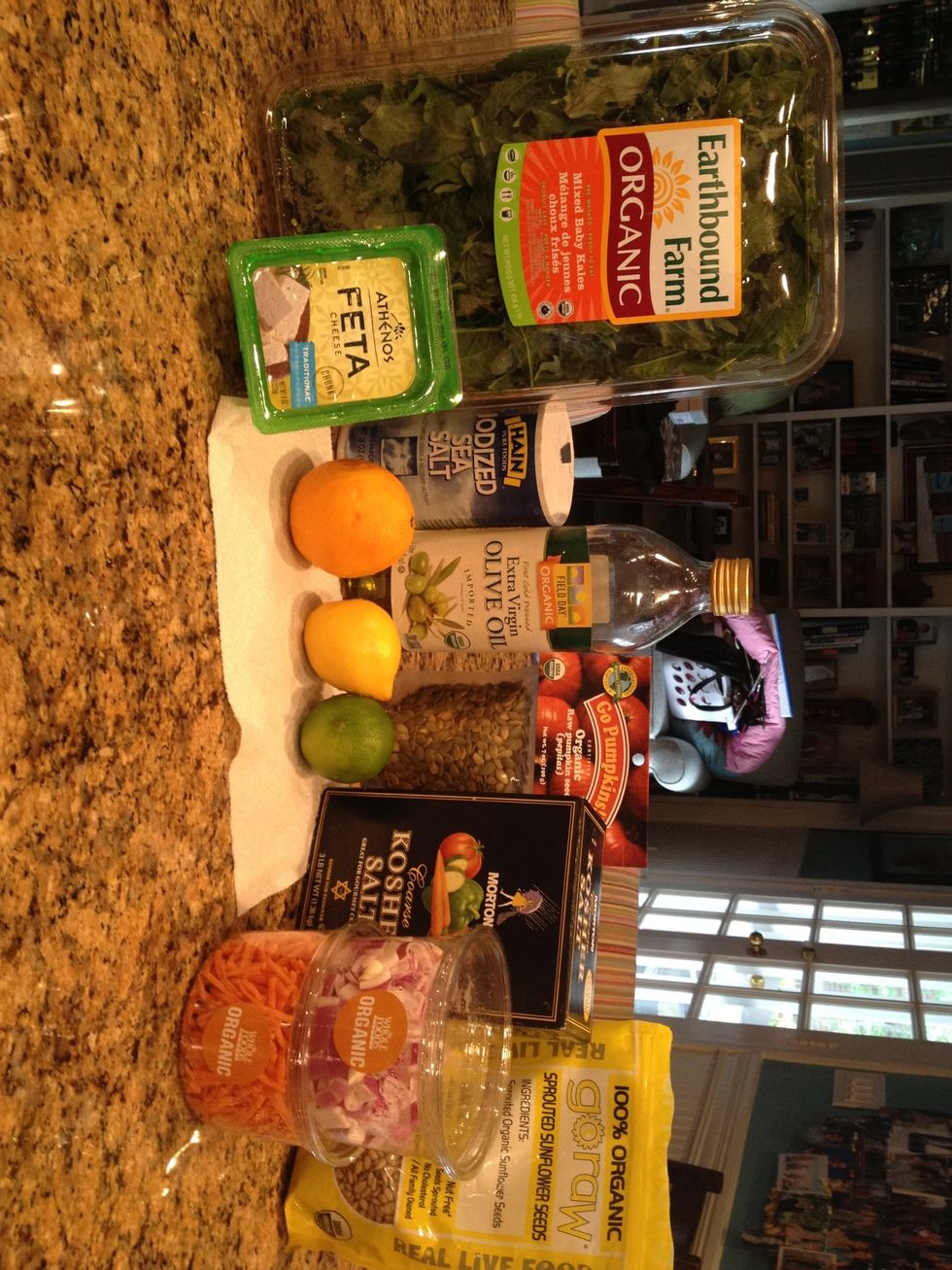 Here are the ingredients you'll need!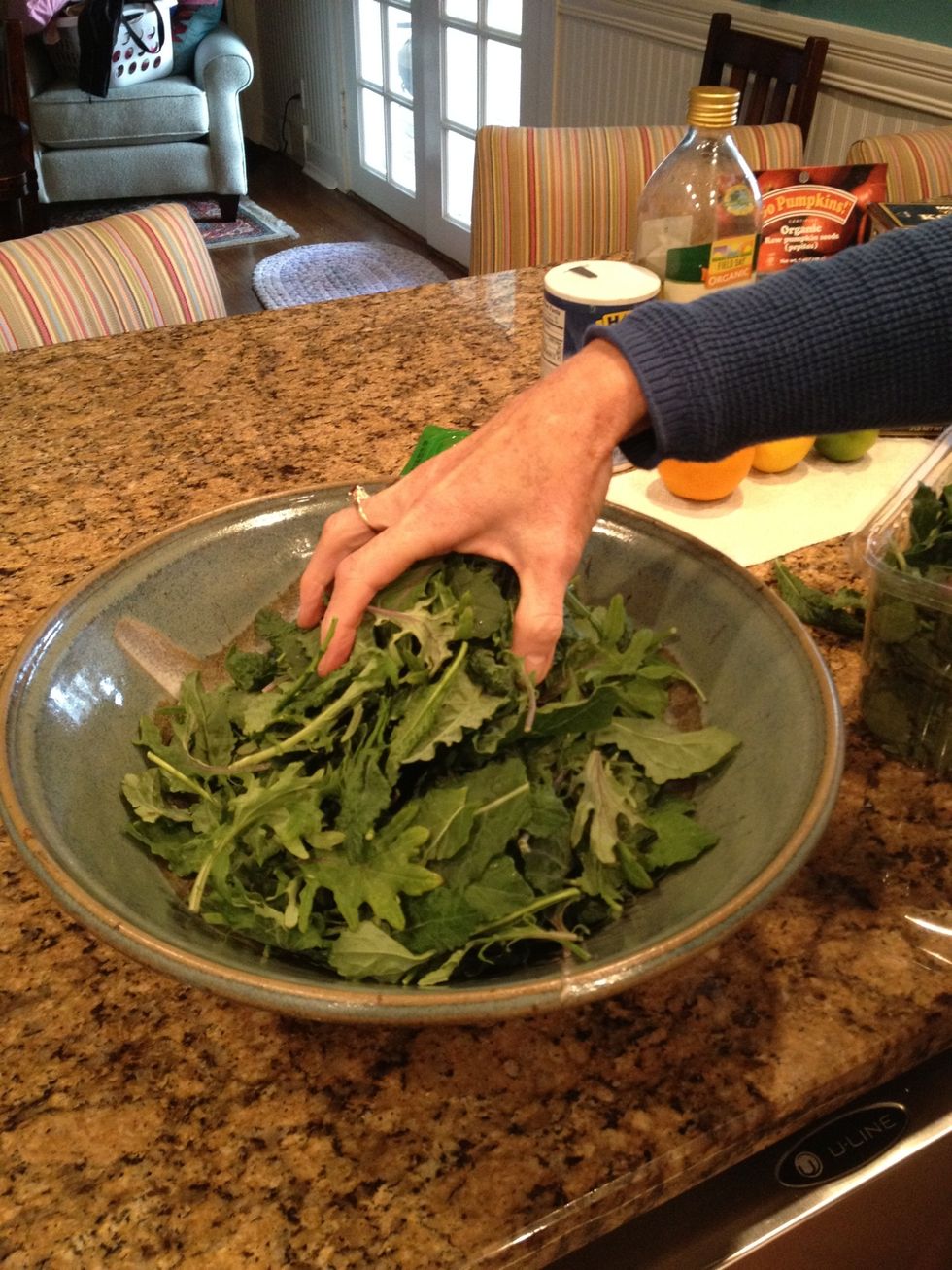 Put Kale into a large mixing bowl...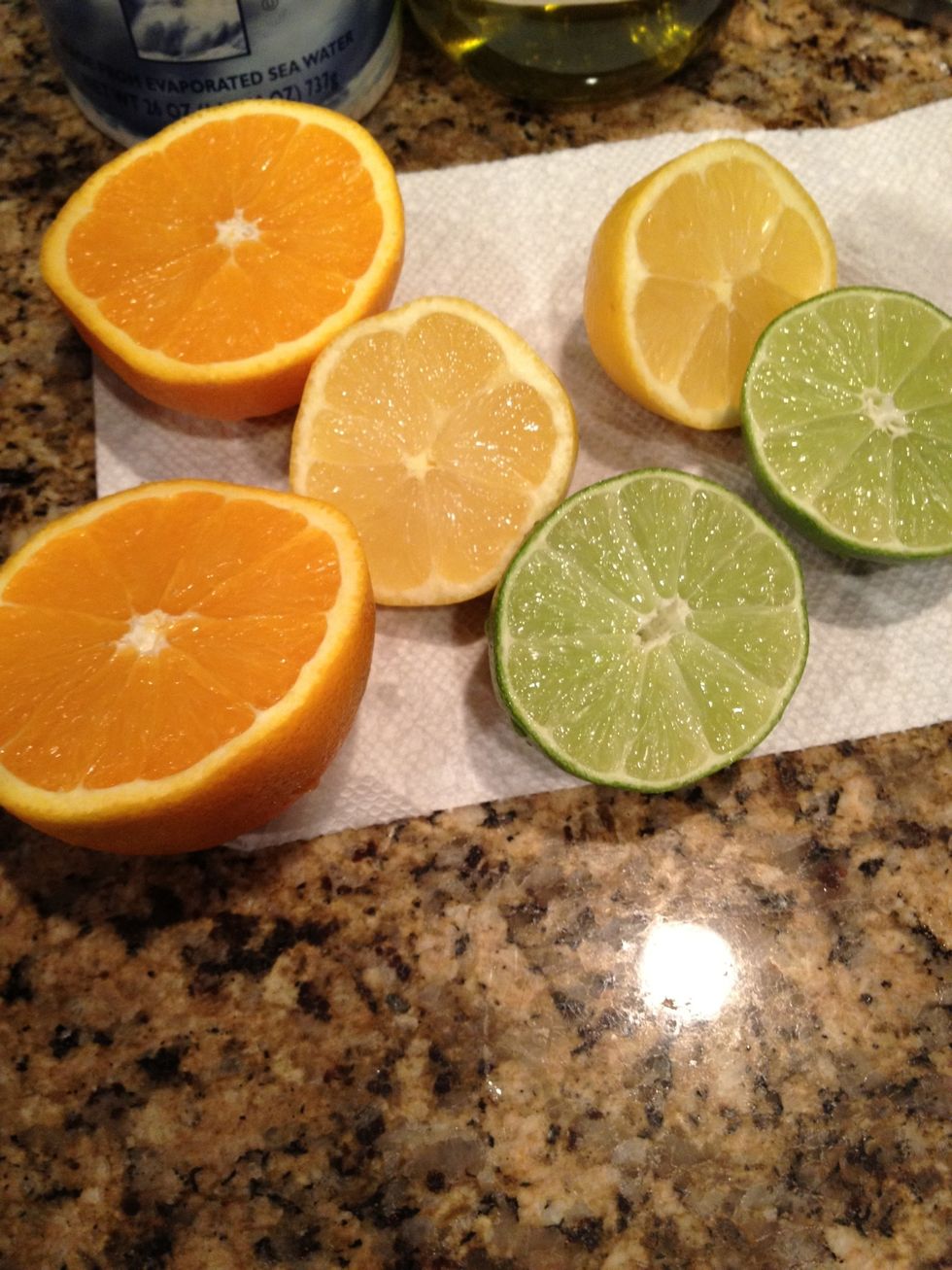 Halve the orange, lemon, & lime.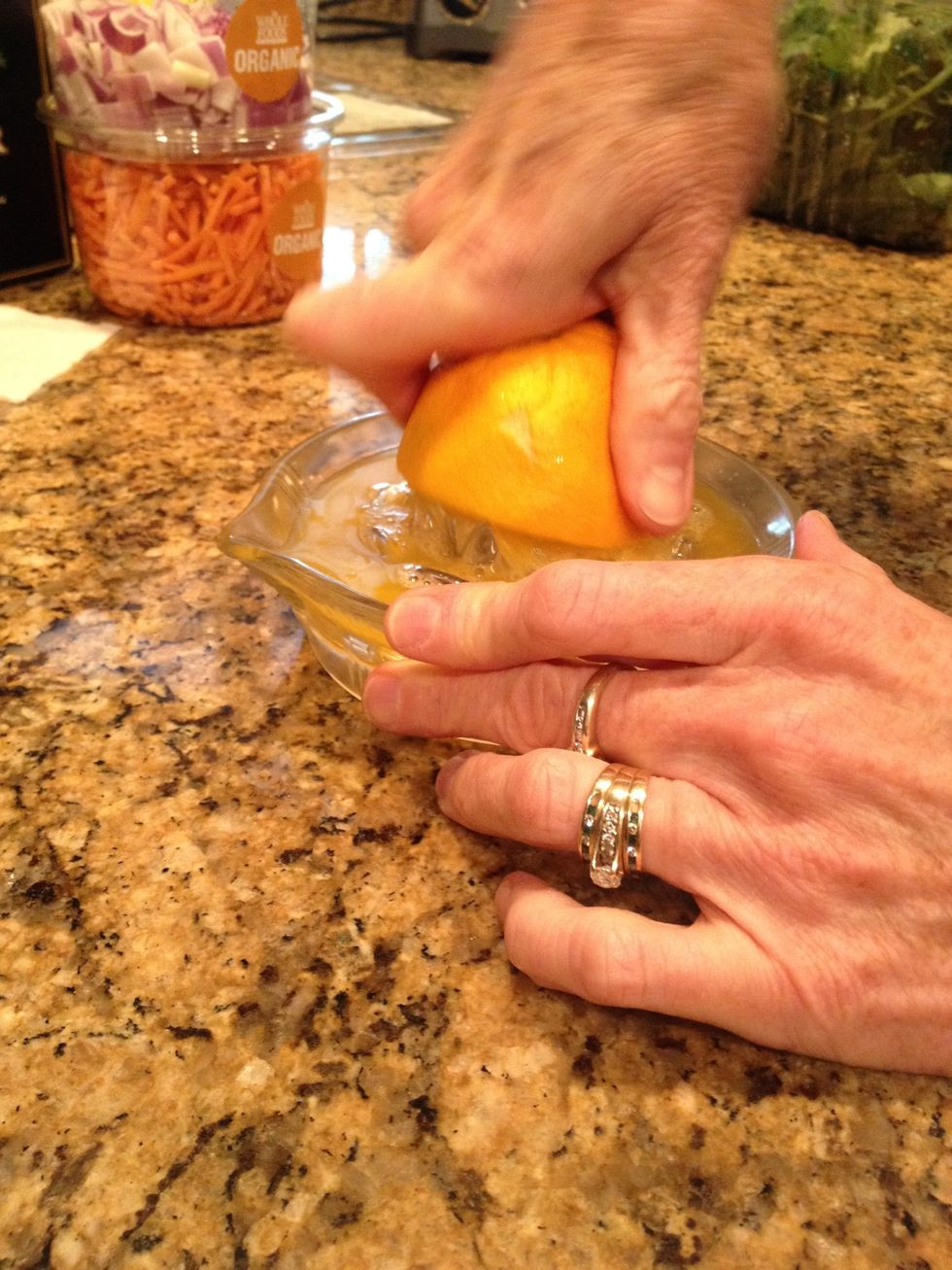 Using a reamer, juice the entire orange and lemon.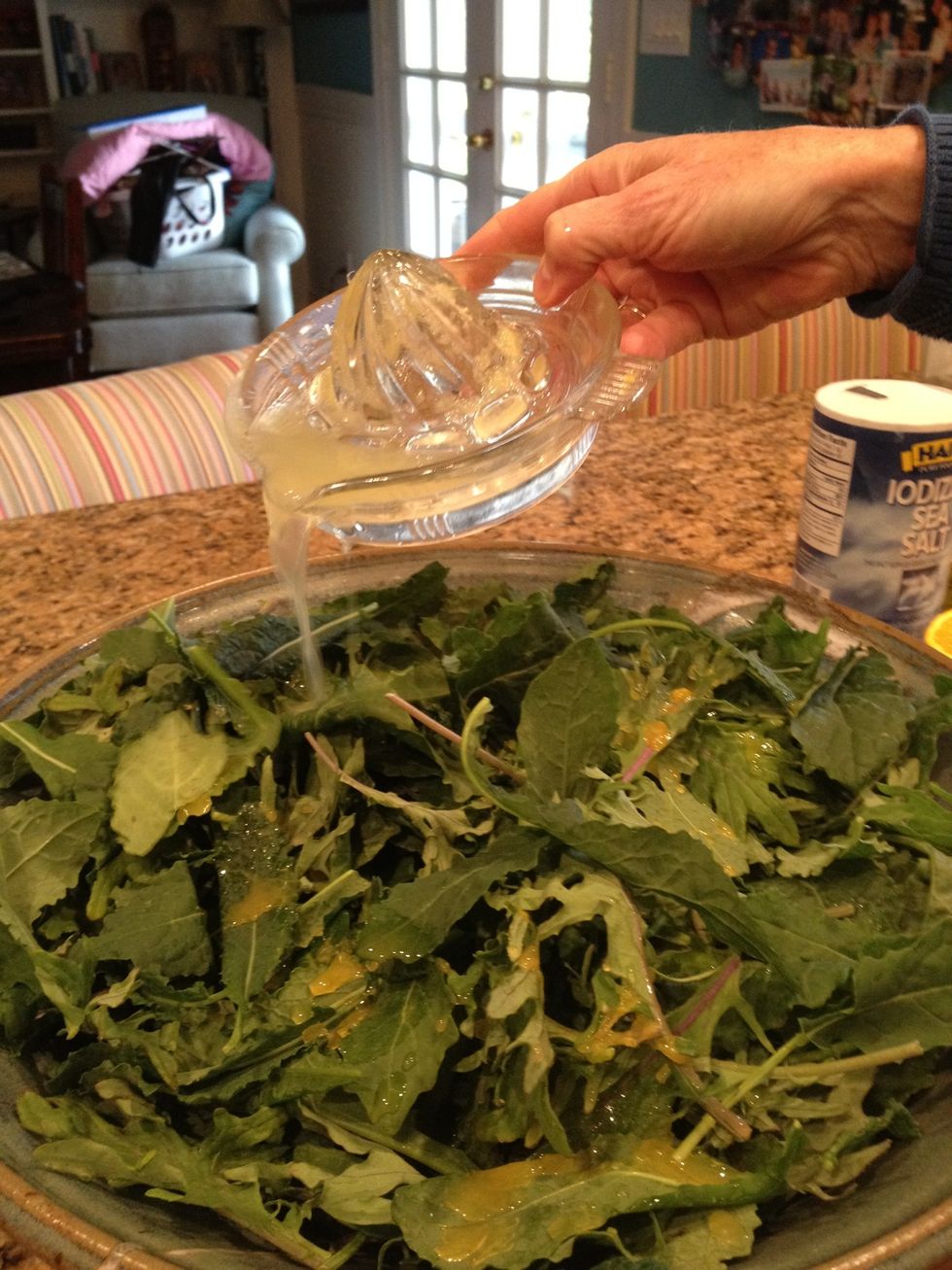 Pour over the Kale.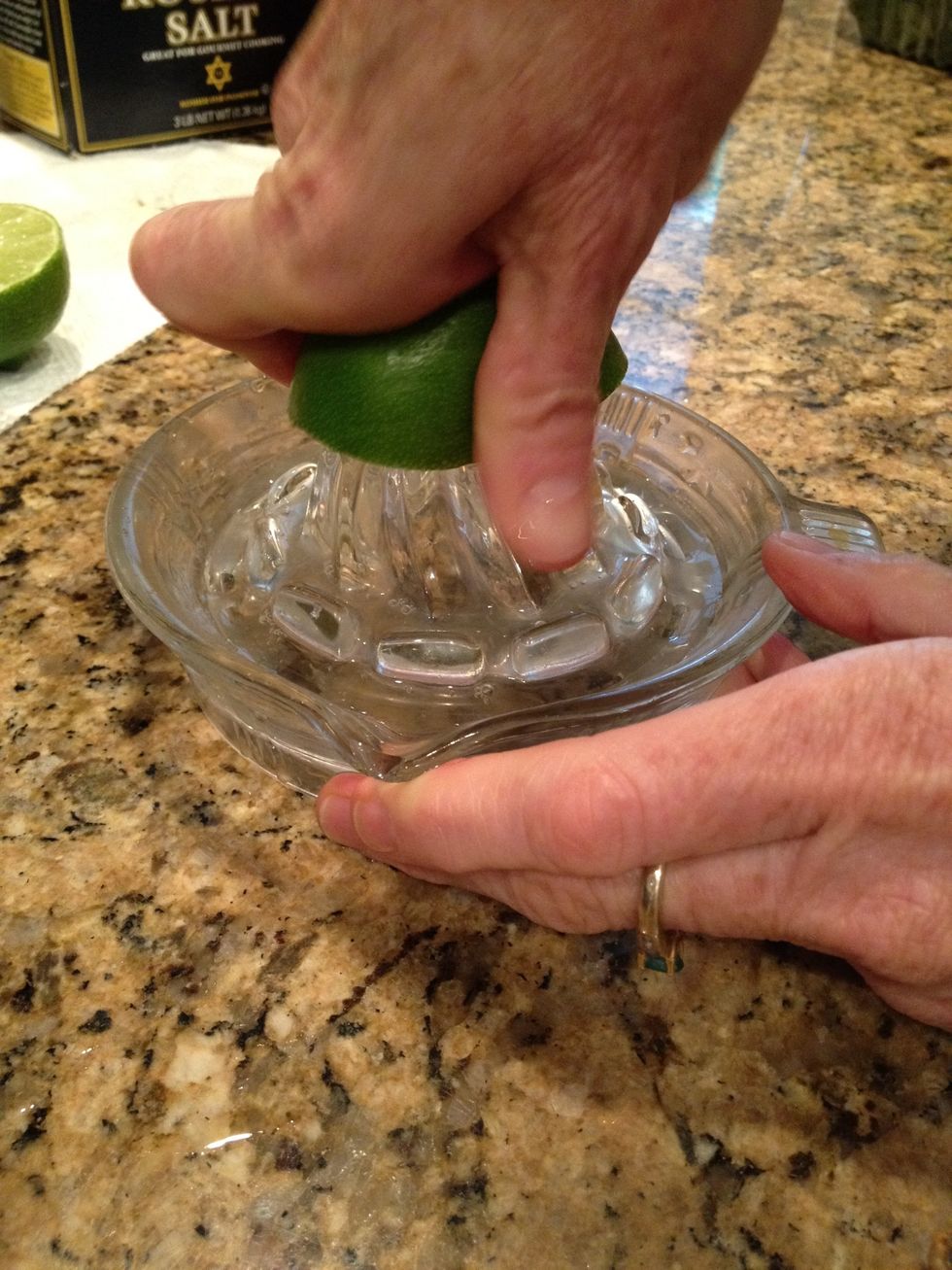 Juice 1/2 of a lime.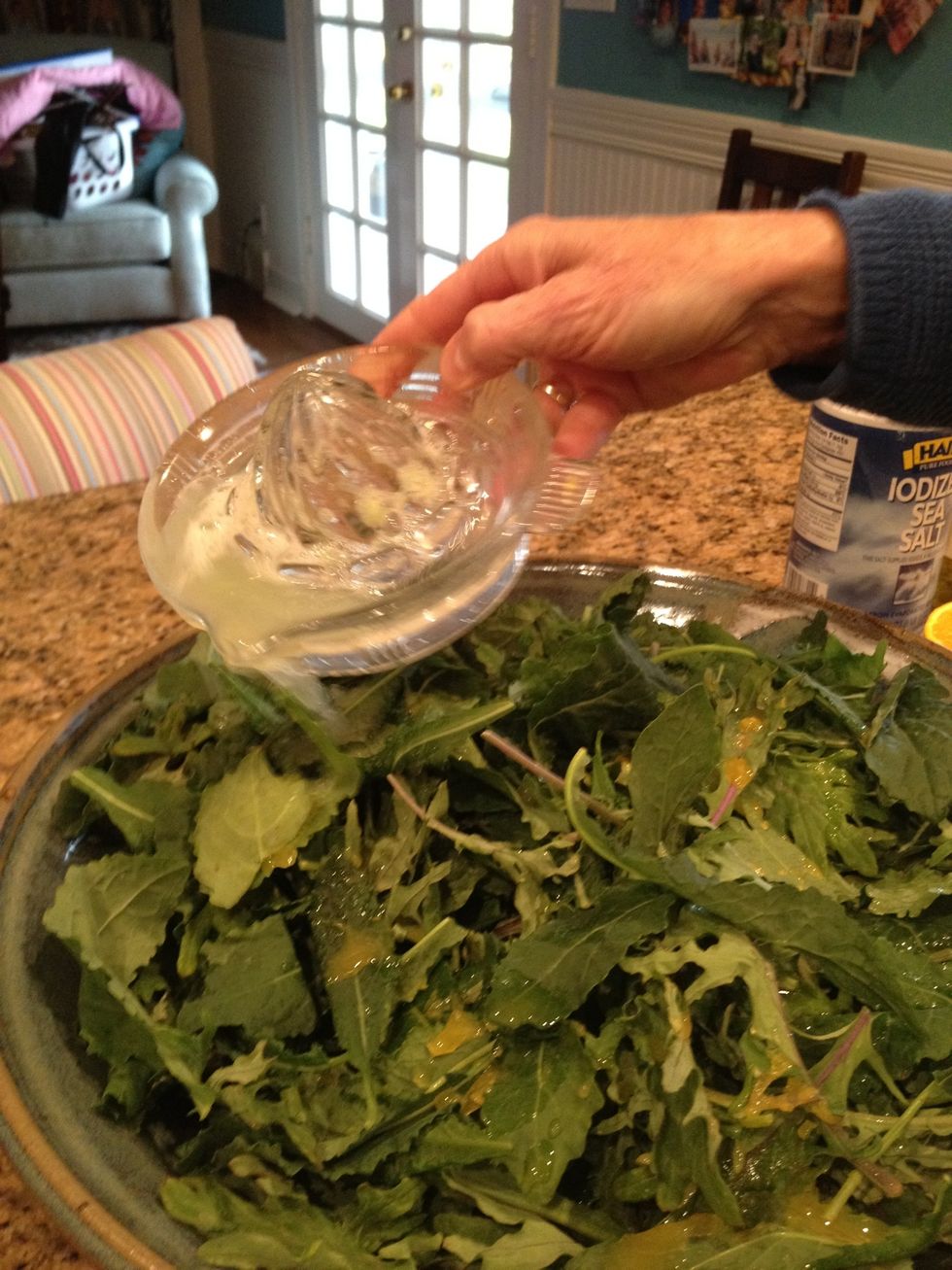 Pour over kale.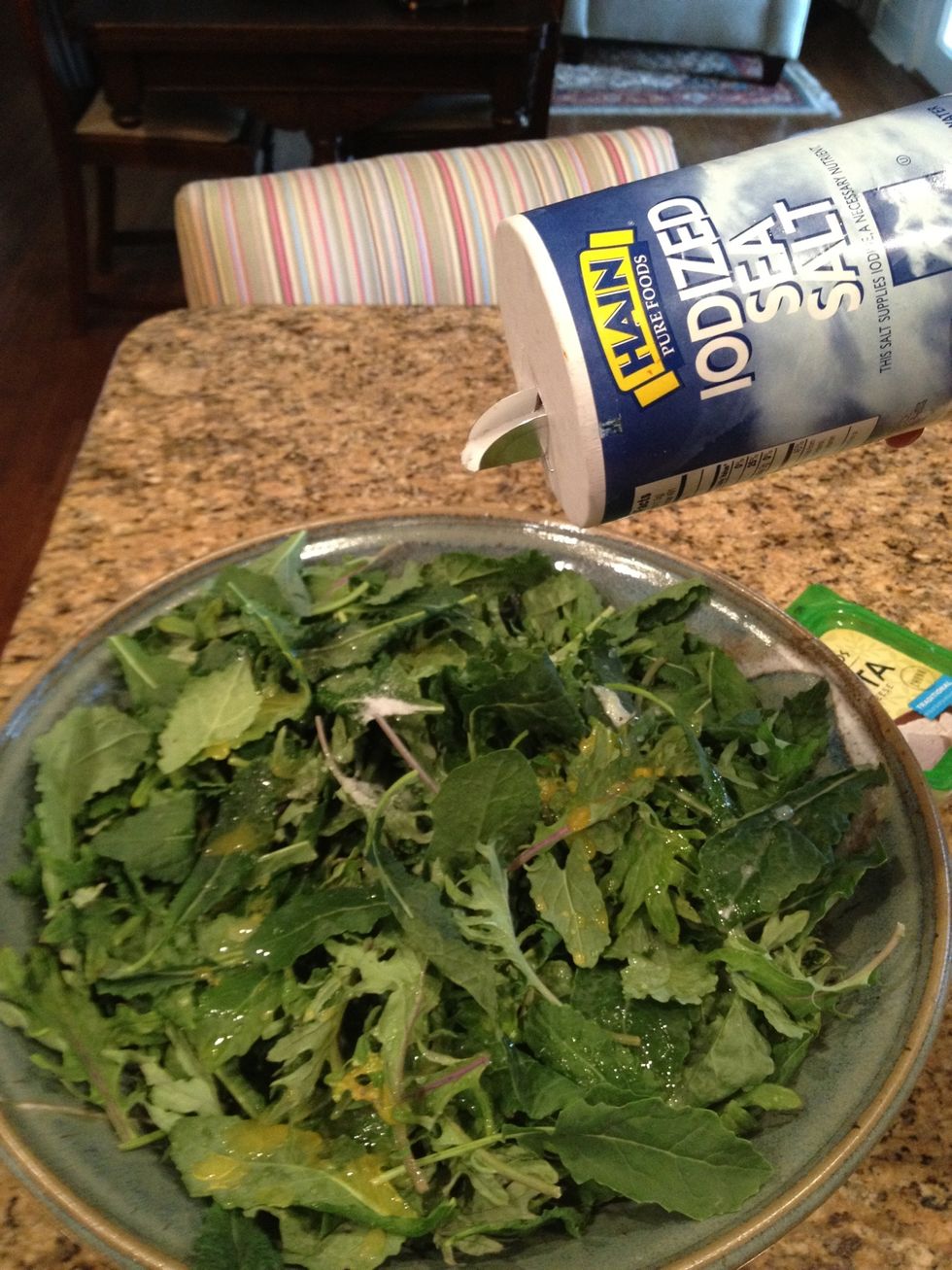 Add 2 tsp of sea salt.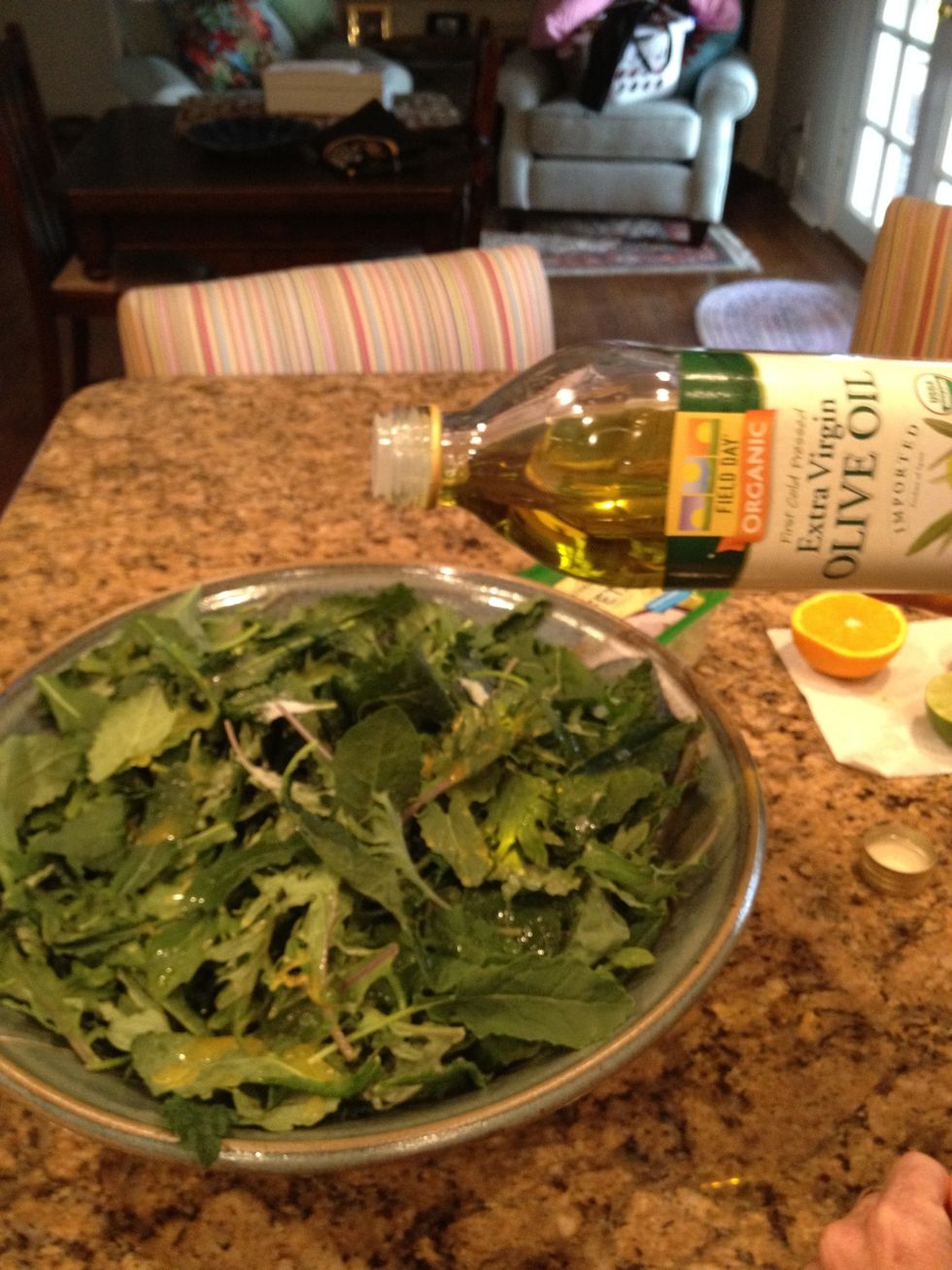 Add a 3 second drizzle of extra virgin olive oil.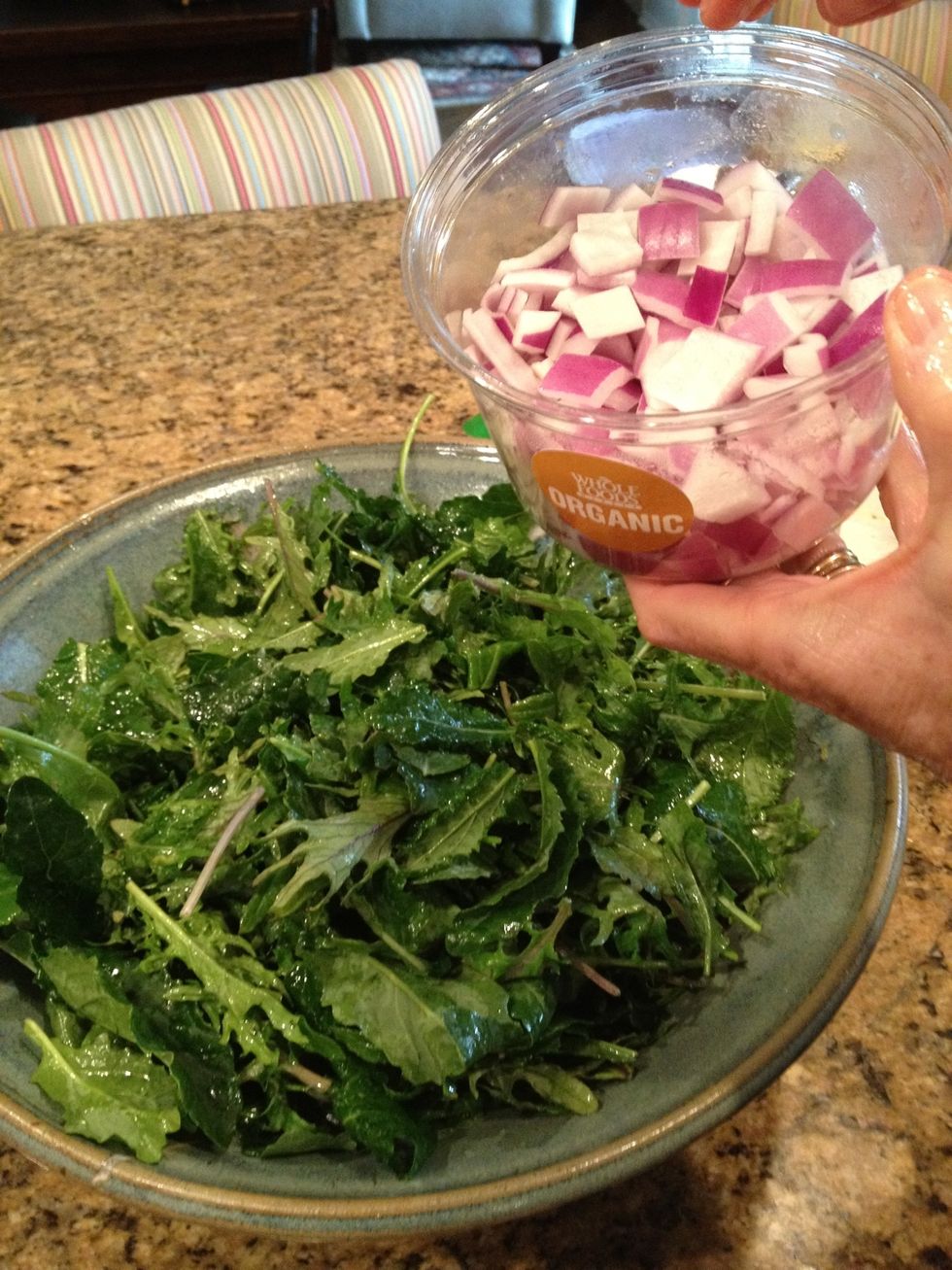 Add 1/2 cup of onions.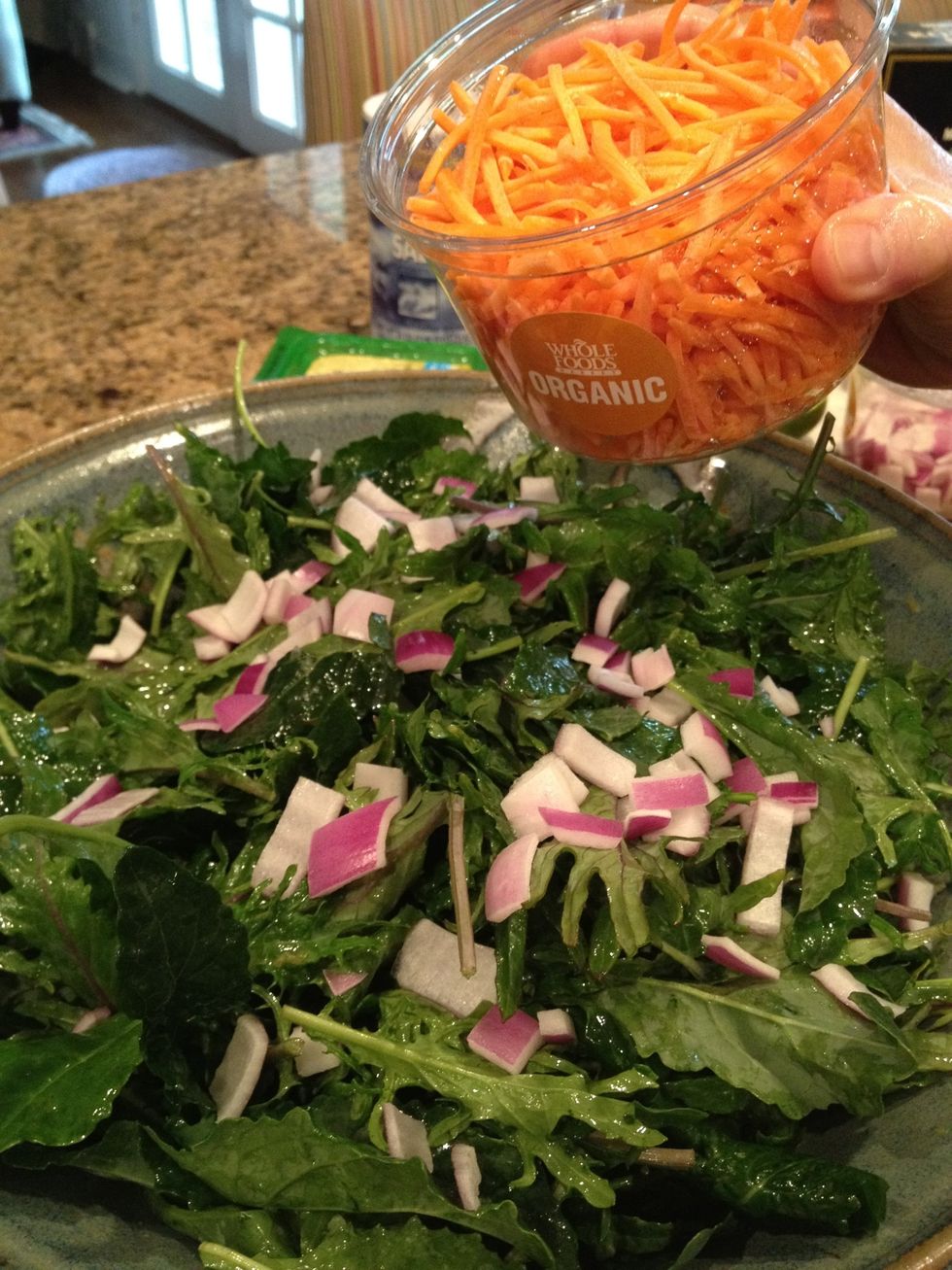 Add 1 cup of grated carrots.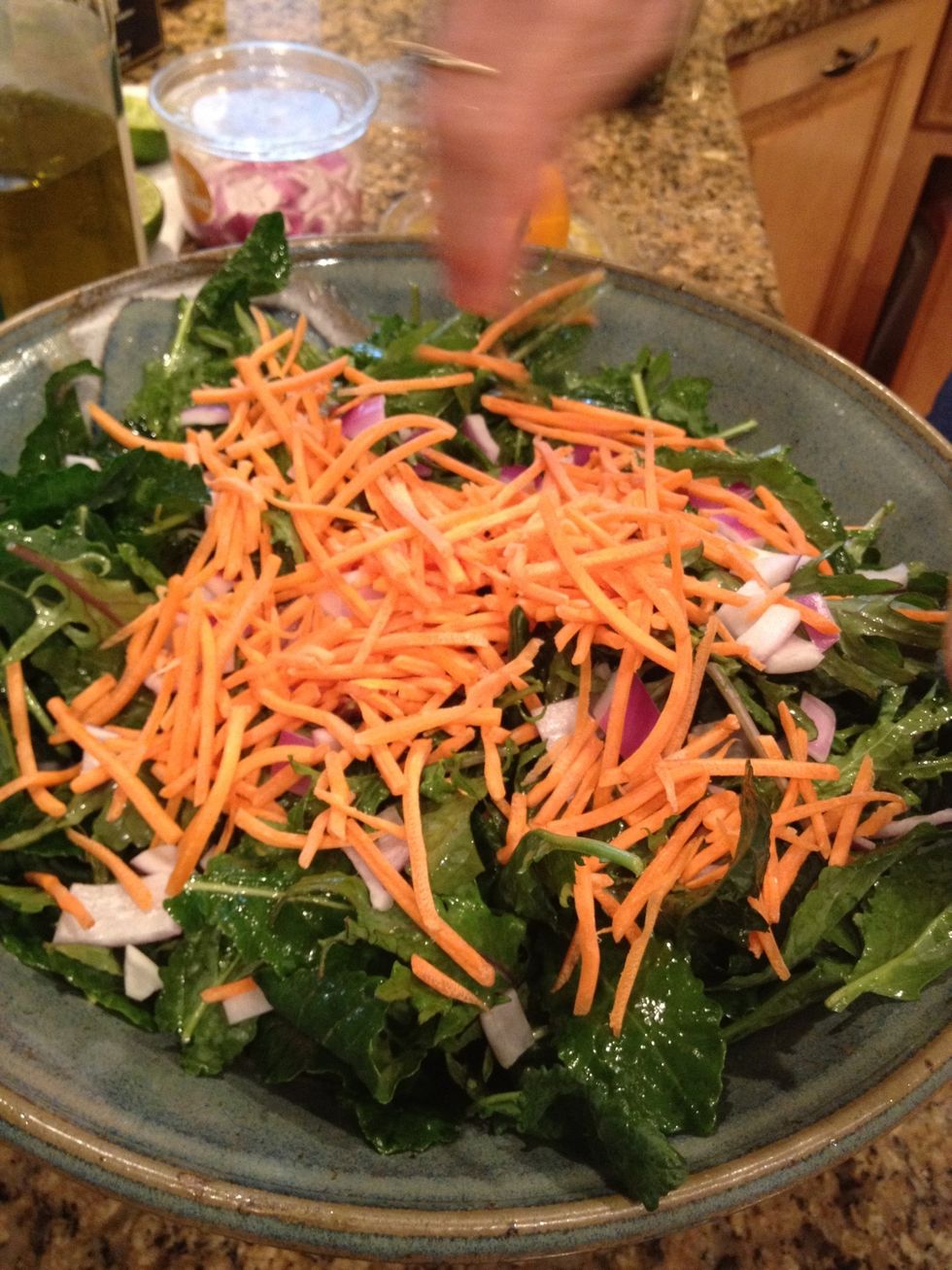 Mix together with hands!
Let the salad marinate at room temperature for 1-3 hours.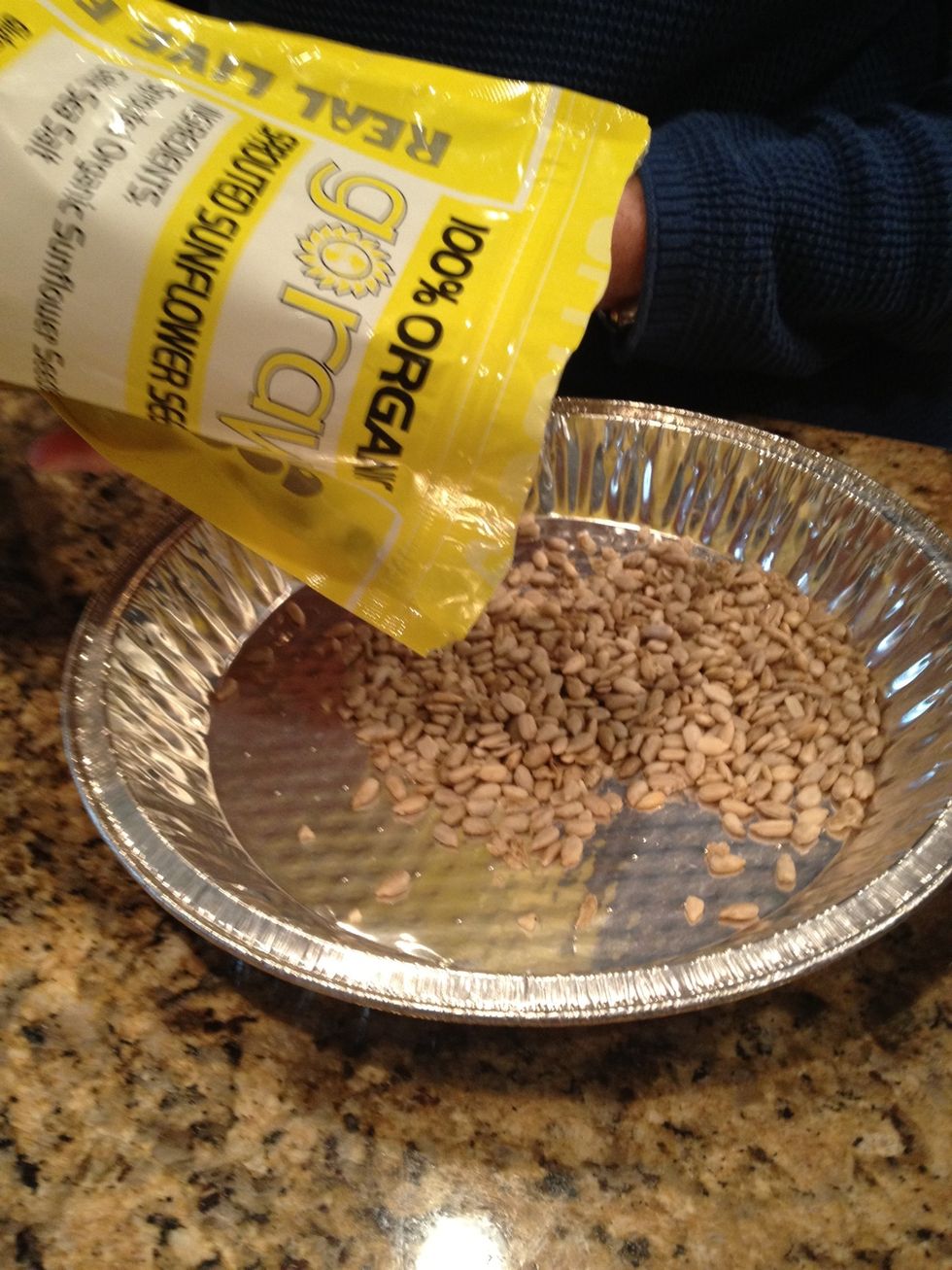 Now onto the seeds! Add 1/3 cup of sunflower seeds to a pie pan.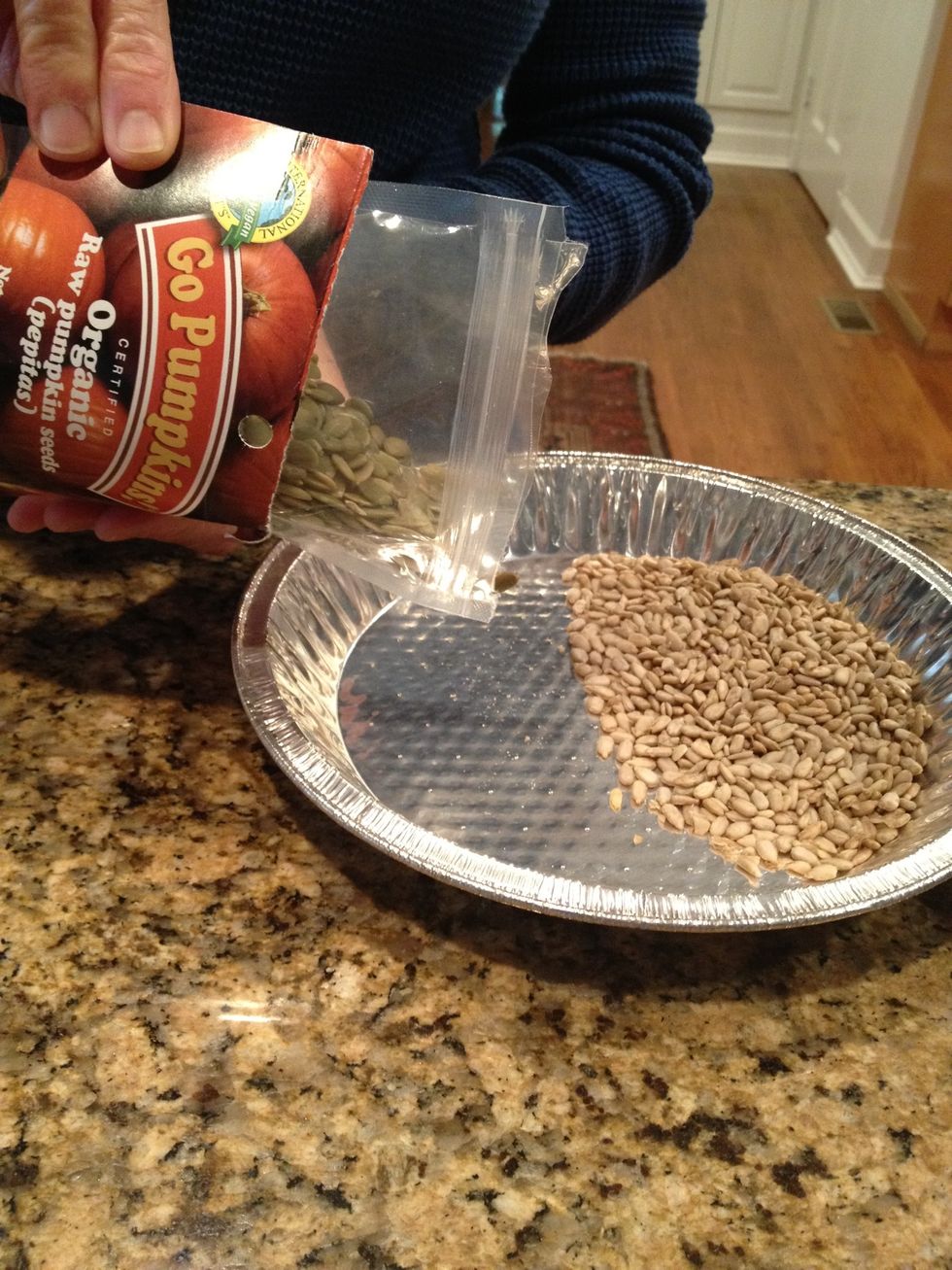 Add another 1/3 of pumpkin seeds.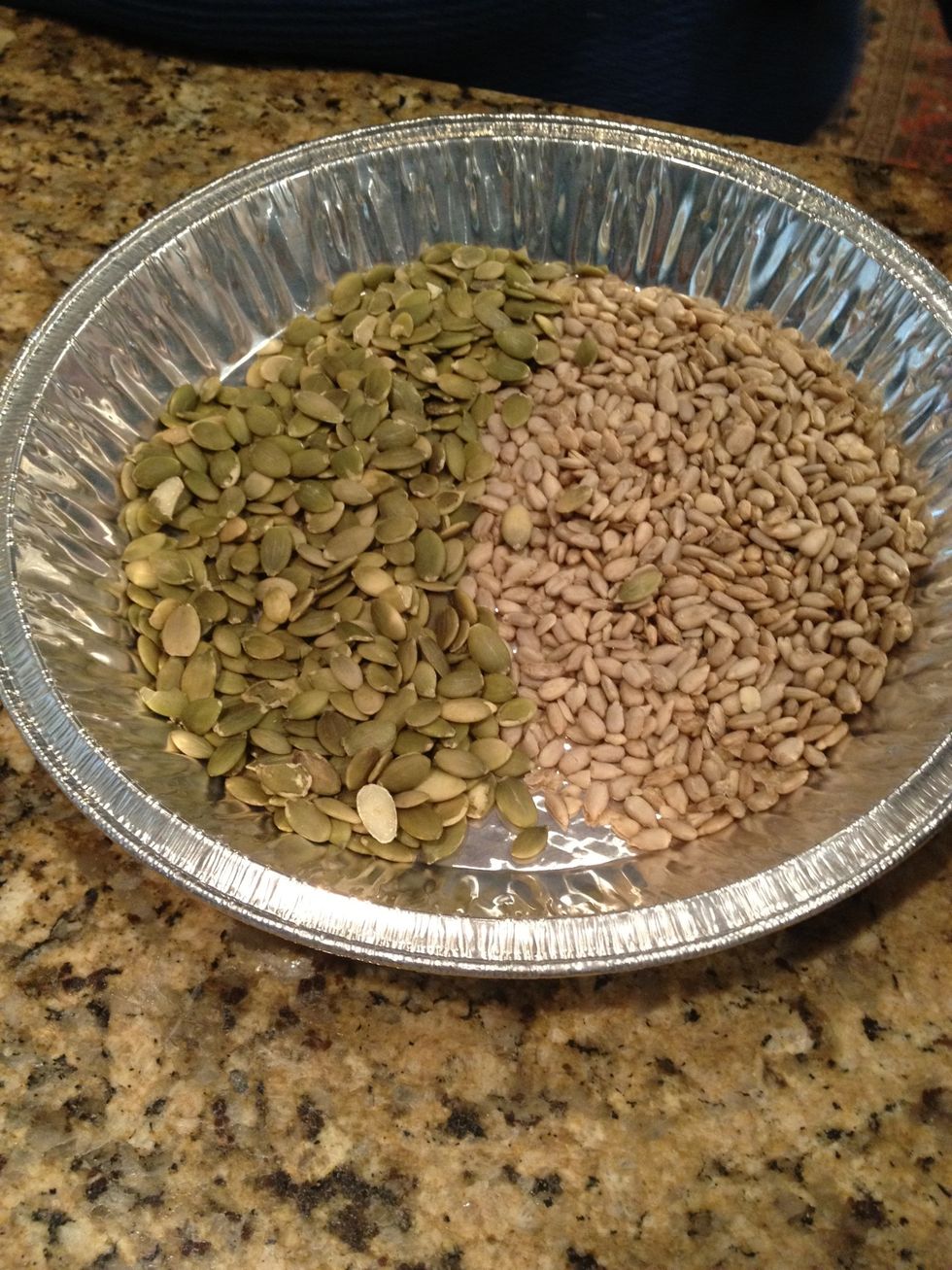 Looks like this!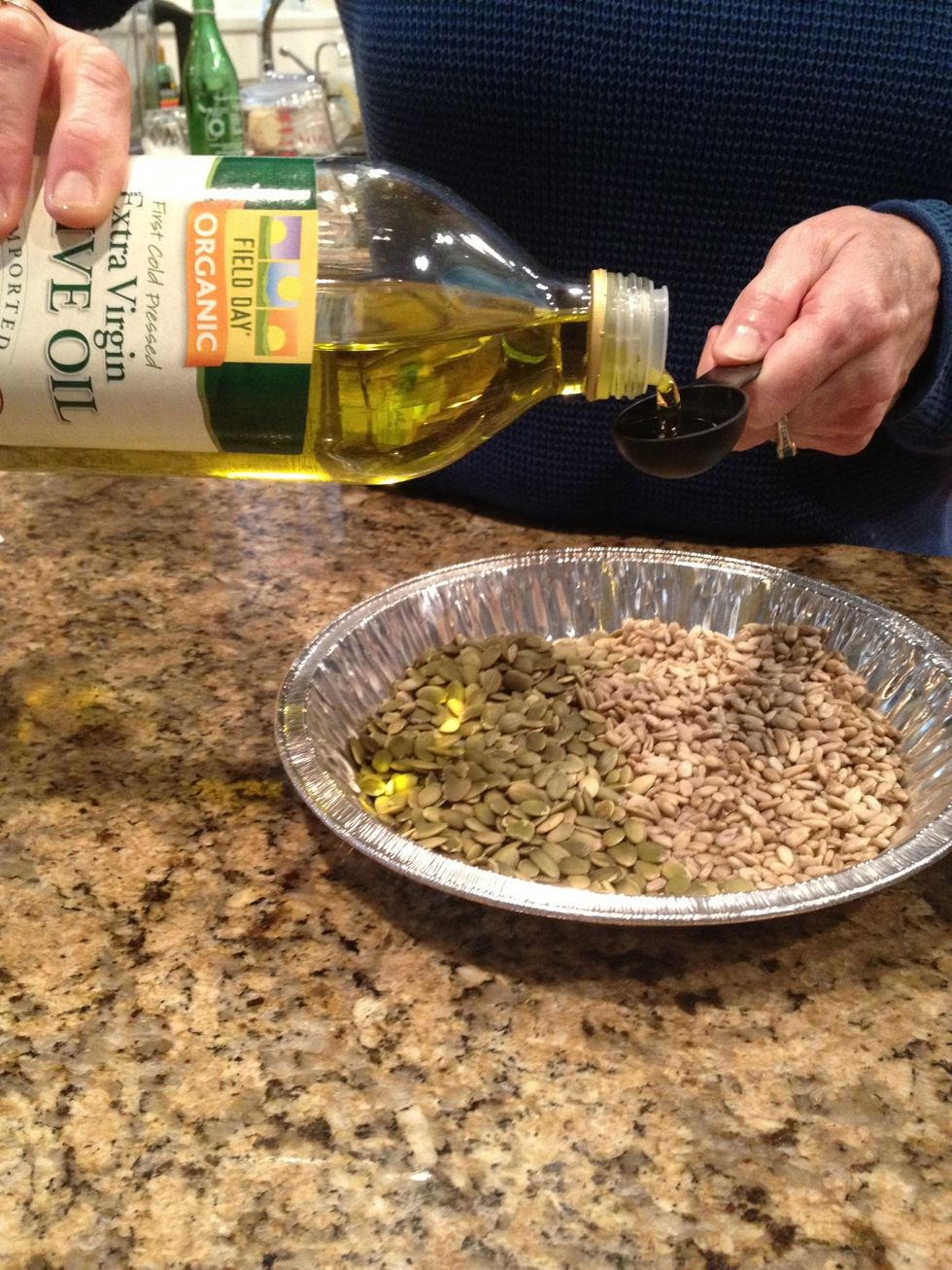 Add 1 tbs of extra virgin olive oil.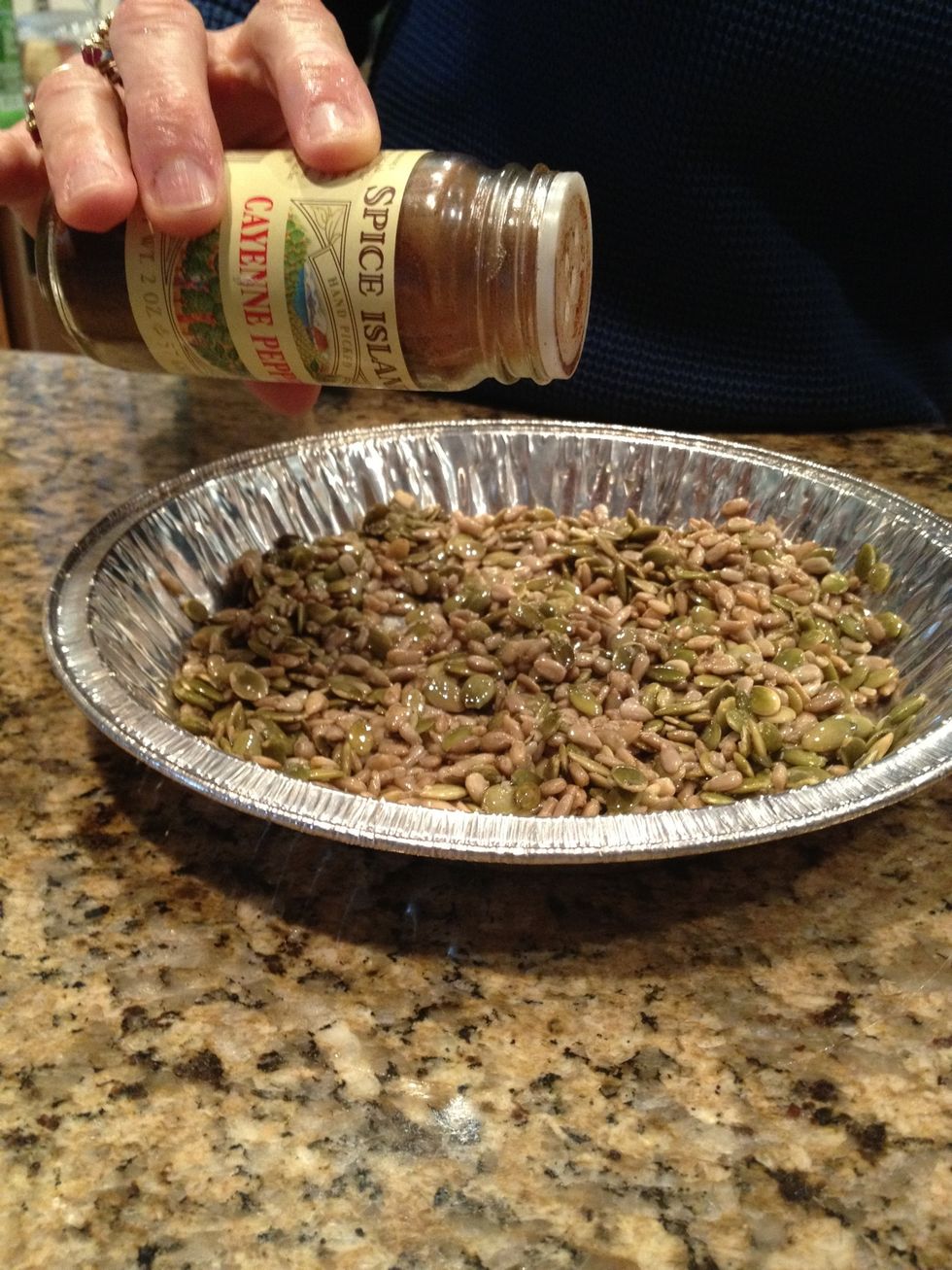 Add a dash of cayenne pepper (careful not to over do it!)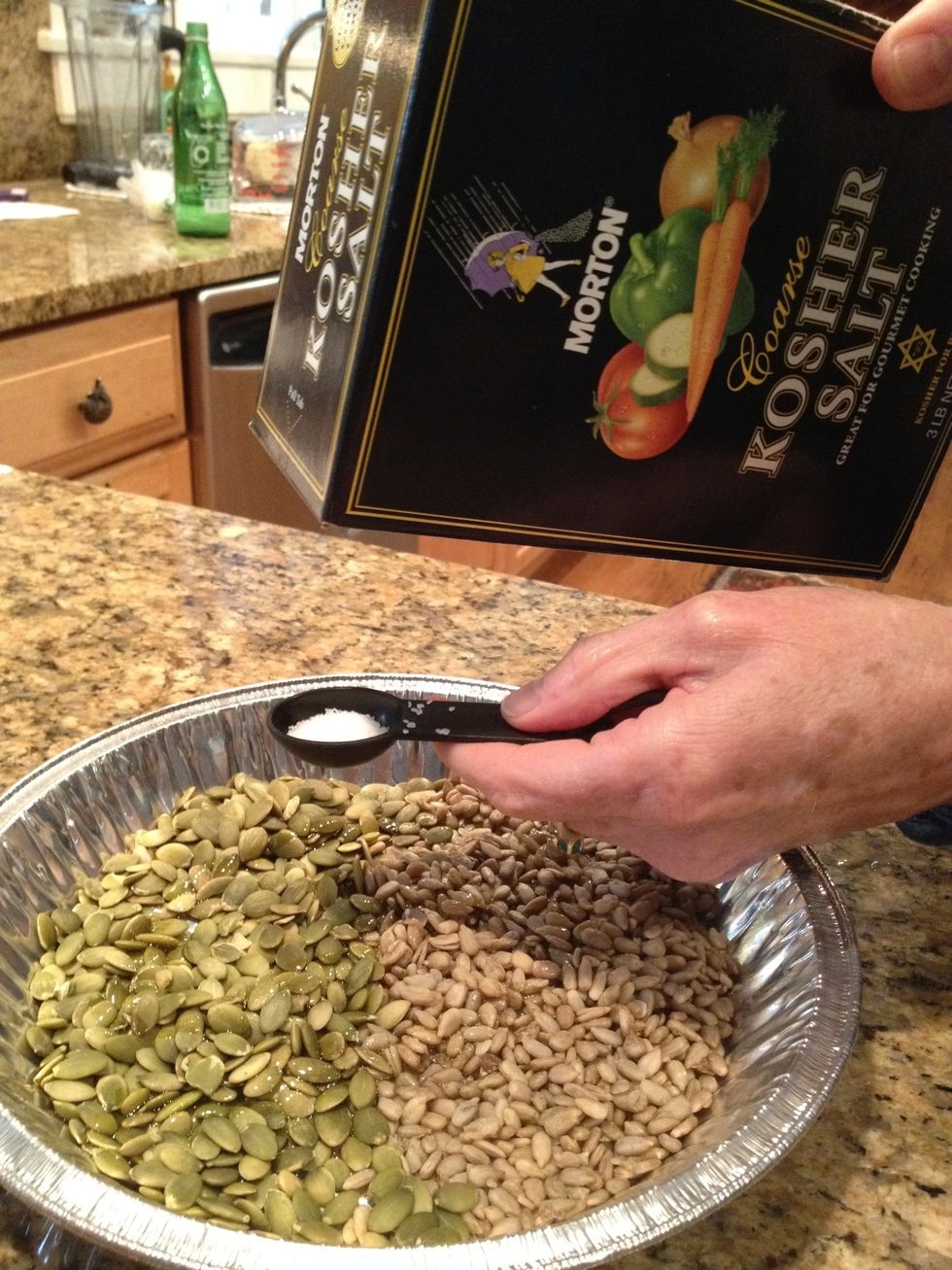 Add 1 tsp of Kosher Salt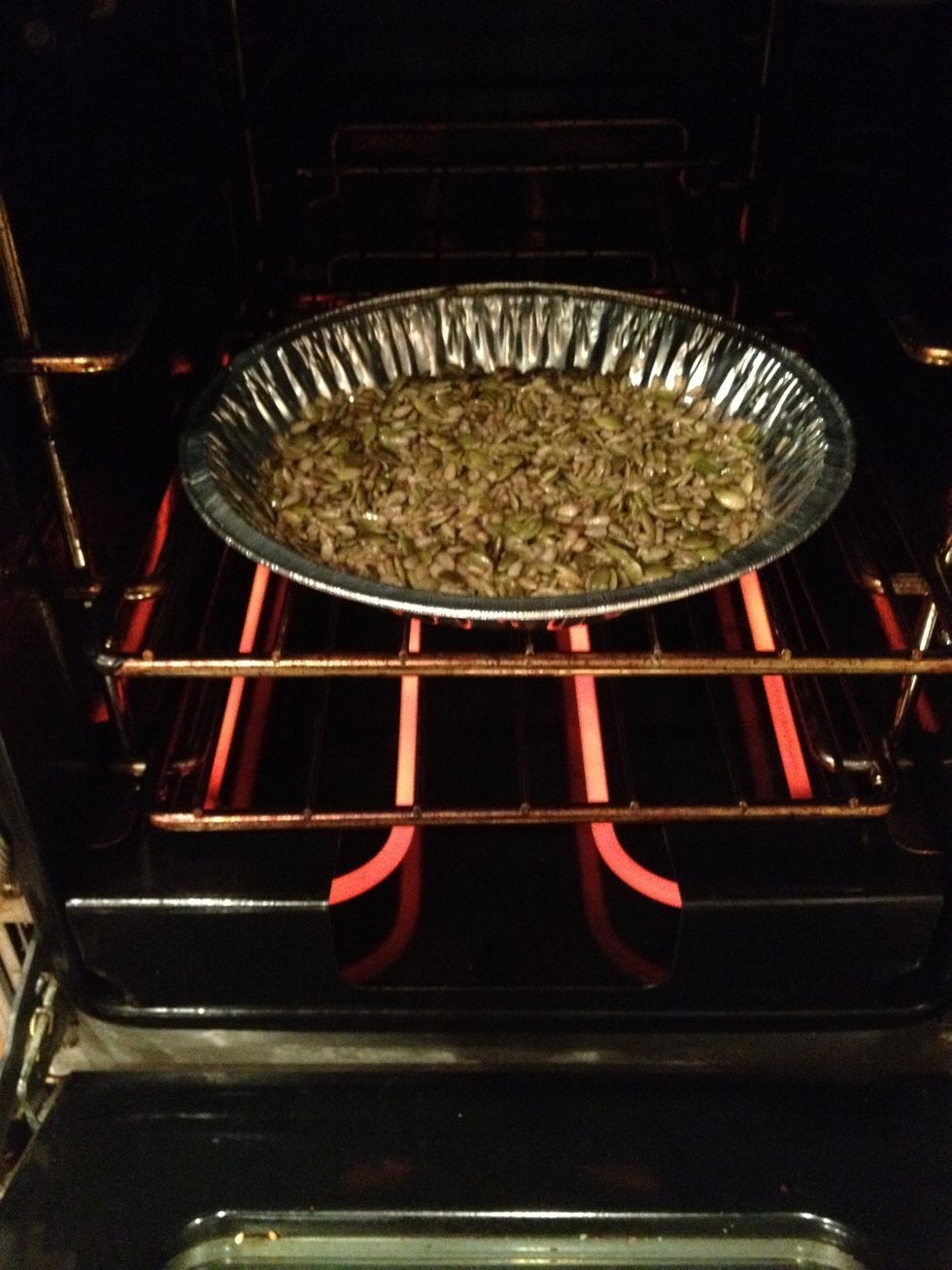 Put the seeds in the oven on 350*F for approx. 7 minutes- toast to your personal preference!
Add the seeds and feta crumbles right before you are ready to serve!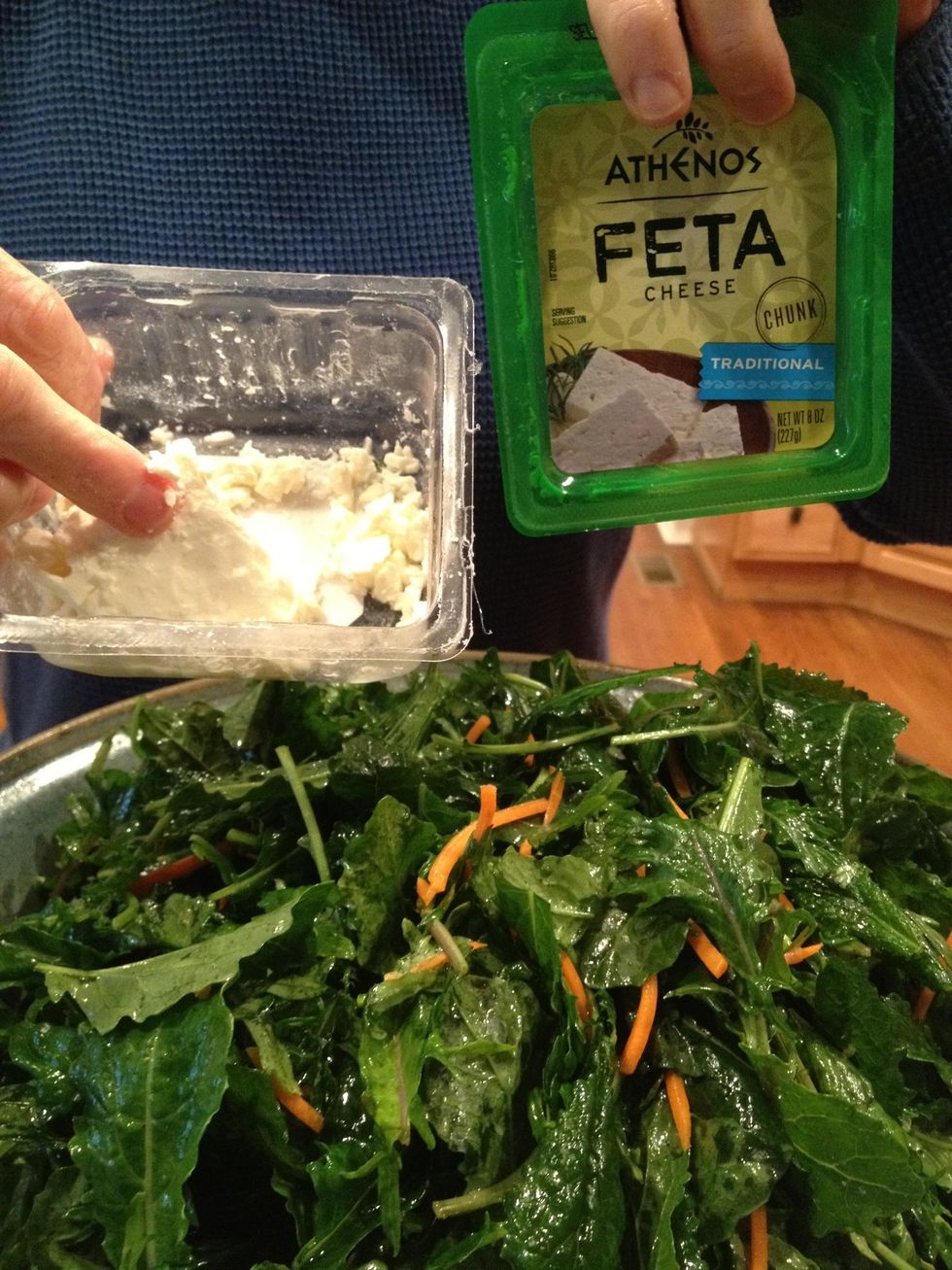 I love feta cheese, so I add 8oz of crumbles.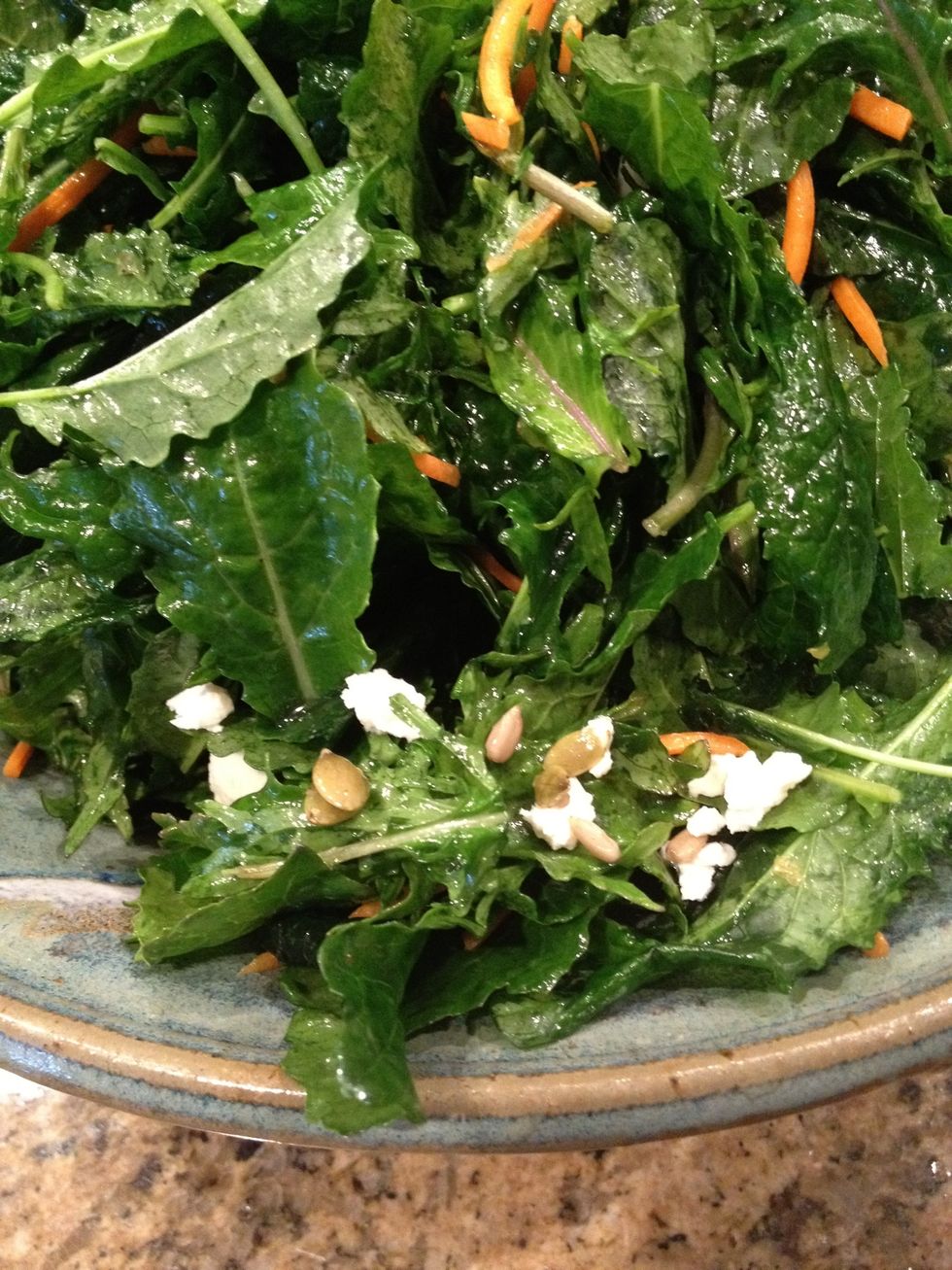 Sprinkle the baked seeds over the salad right before serving.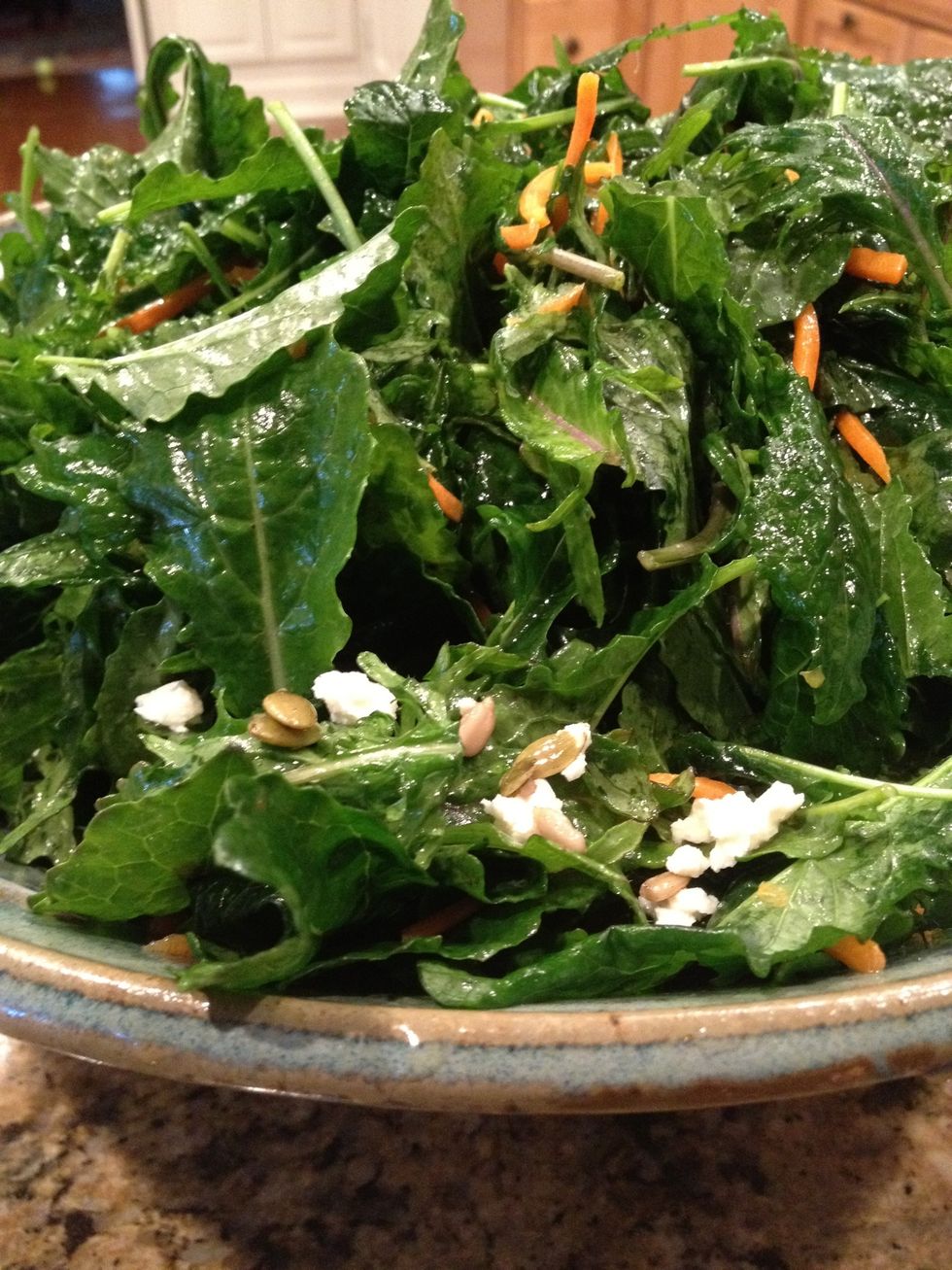 This salad is super healthy, delicious, & nutrient packed! Enjoy it!
1.0lb Organic Mixed Baby Kale Greens
0.0c Red Onion, chopped
1.0c Carrots, grated
2.0tsp Sea Salt
1.0 Orange, juiced w/ reamer
1.0 Lemon, juiced w/ reamer
0.0c Lime, juiced w/ reamer
8.0oz Feta Cheese
1.0tsp Kosher Salt
0.0c Pumpkin Seeds/
0.0c Sunflower Seeds
1.0Tbsp Extra Virgin Olive Oil
1.0 Dash of Cayenne Pepper