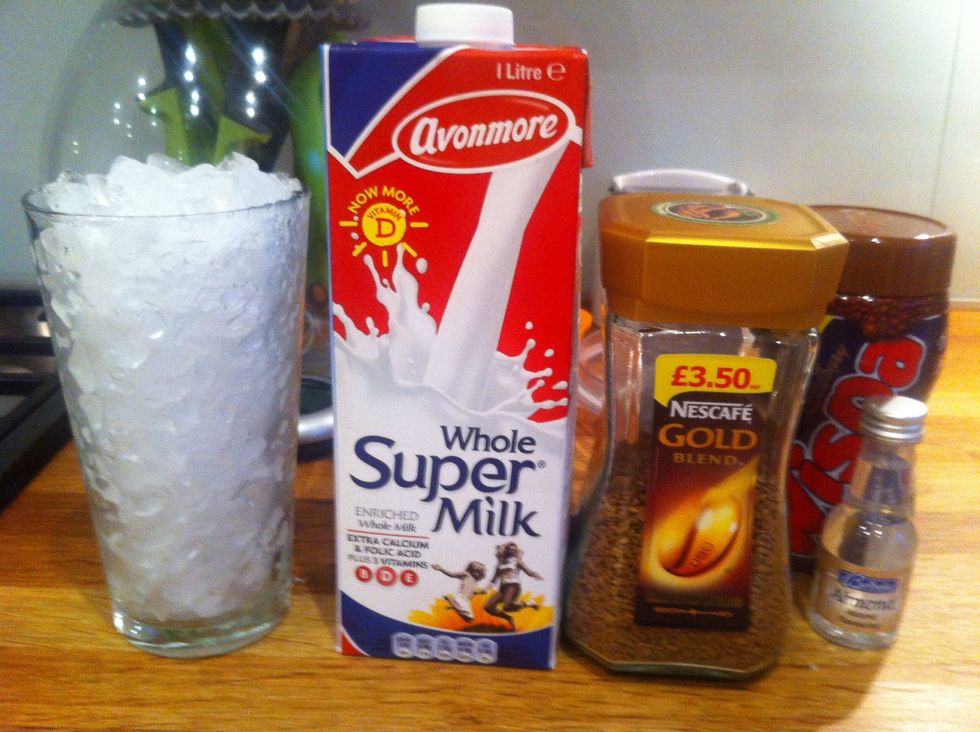 Gather your supplies
Put 1 1/2 cups of ice (I used crushed) into a blender or food processor.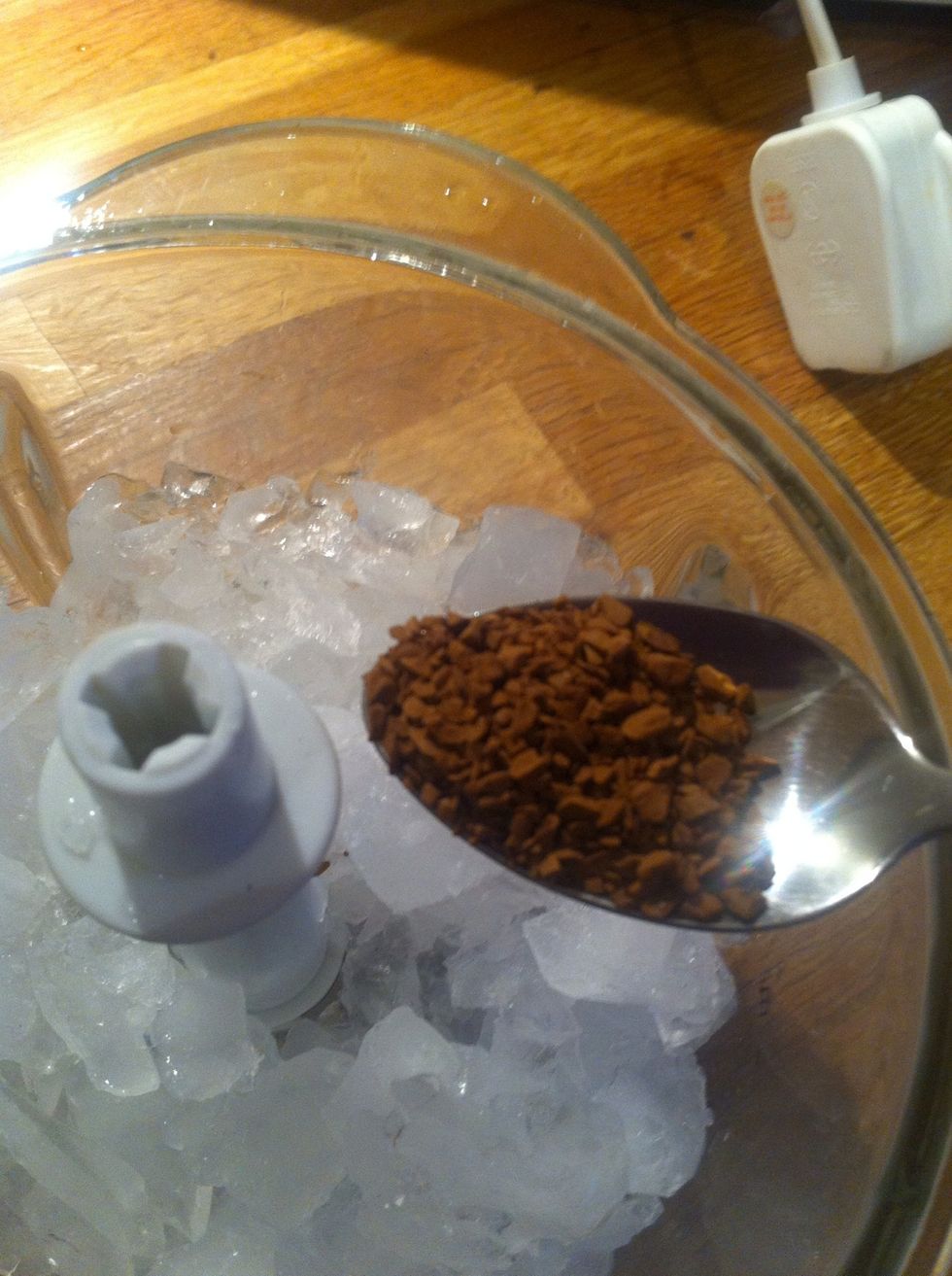 Add as much coffee as you like. I use 1/2 teaspoon as I don't like it too strong.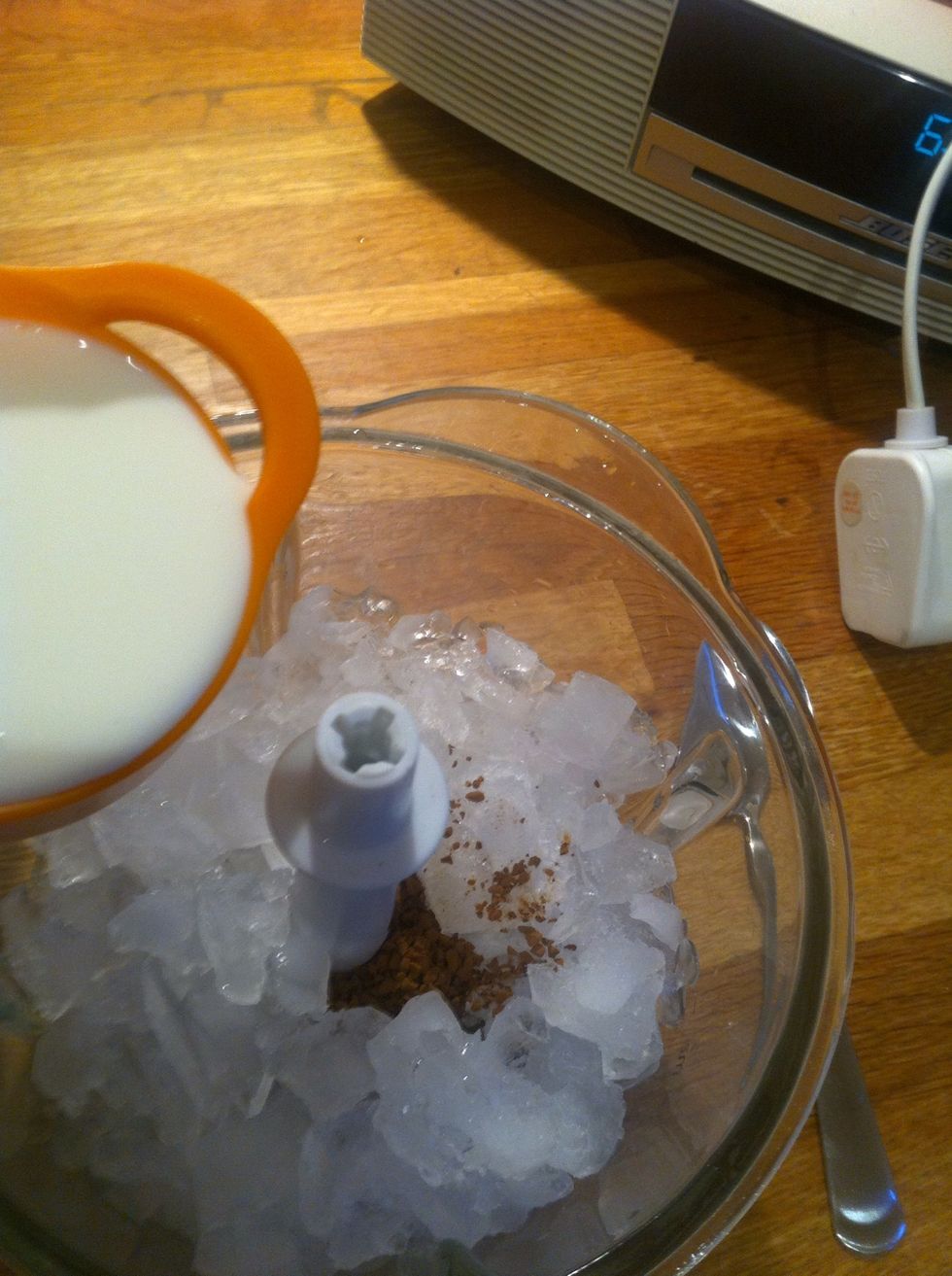 Add 1/2 cup of milk.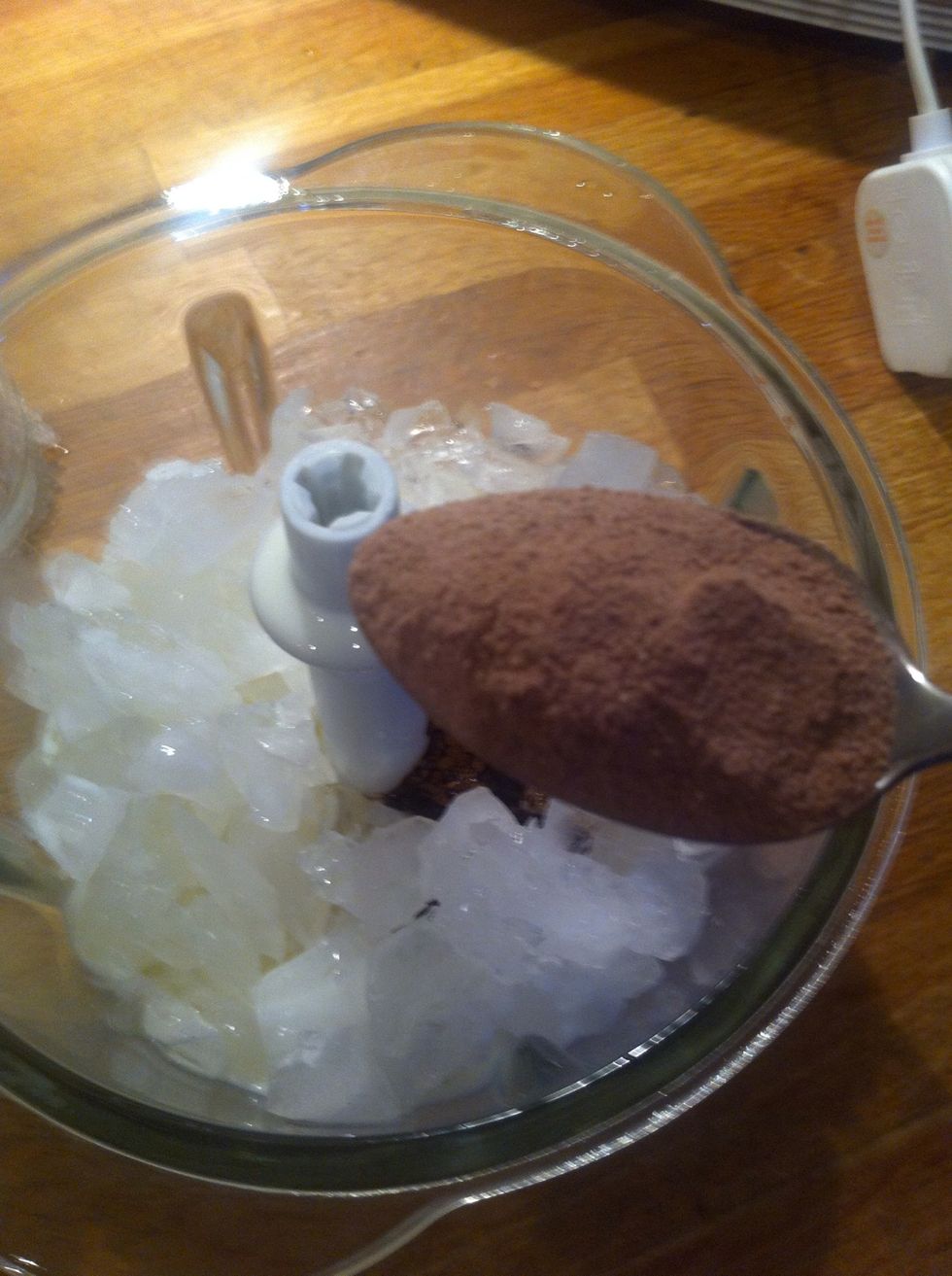 Add your extras.
I used hot chocolate powder and almond extract this time, but didnt like it. My favourite mix so far is golden syrup and vanilla extract.
Put the lid on and blend!
When you've got the right consistency and taste, serve it in a tall glass with a straw. Yum!
Coffee
1/2c Milk
1/2c Ice
Extras (eg vanilla extract, caramel, etc)
Tall glass
Straw