Preheat your oven to 350 degrees.
The very first thing you want to do before you grill the corn is to put the corn with the husk and all into a 350 degree oven for 10 minutes. Directly on the oven rack.
After your corn is out of the oven, & ready to grill. Peel down the husk, remove the corn silk, and tie the husks into a knot. This way you can turn the corn using it as a handle when grilling.
Next, char the corn over a gas flame or grill until slightly blackened or until the kernels start to pop.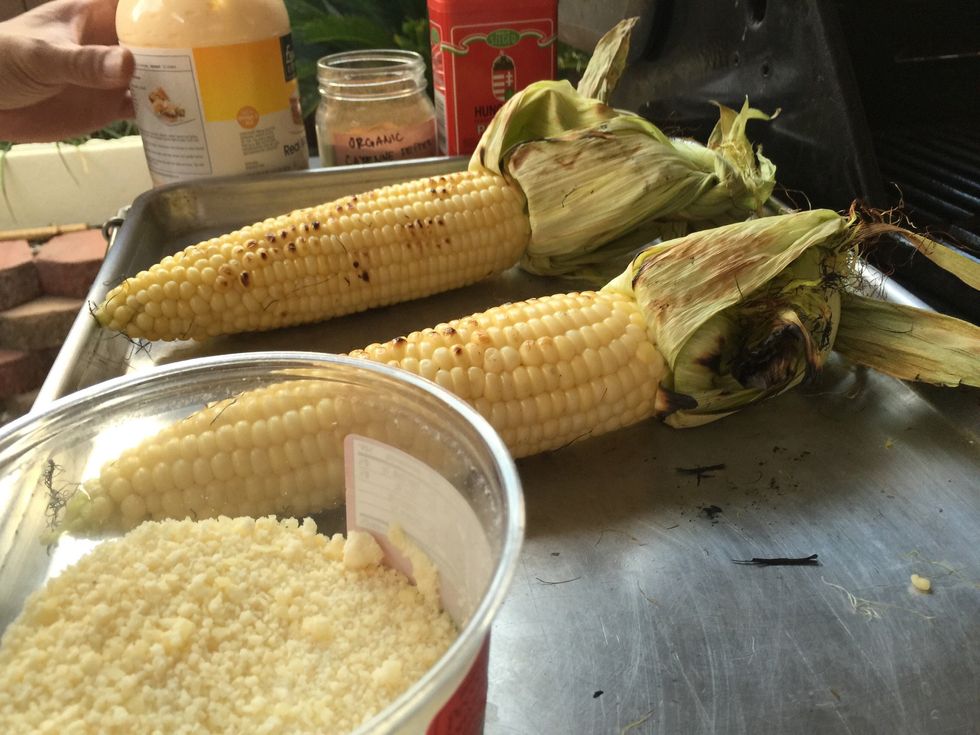 This is your prep. Mayonnaise, paprika, cayenne pepper, grated Parmesan cheese. Make sure to have it all out and ready to go.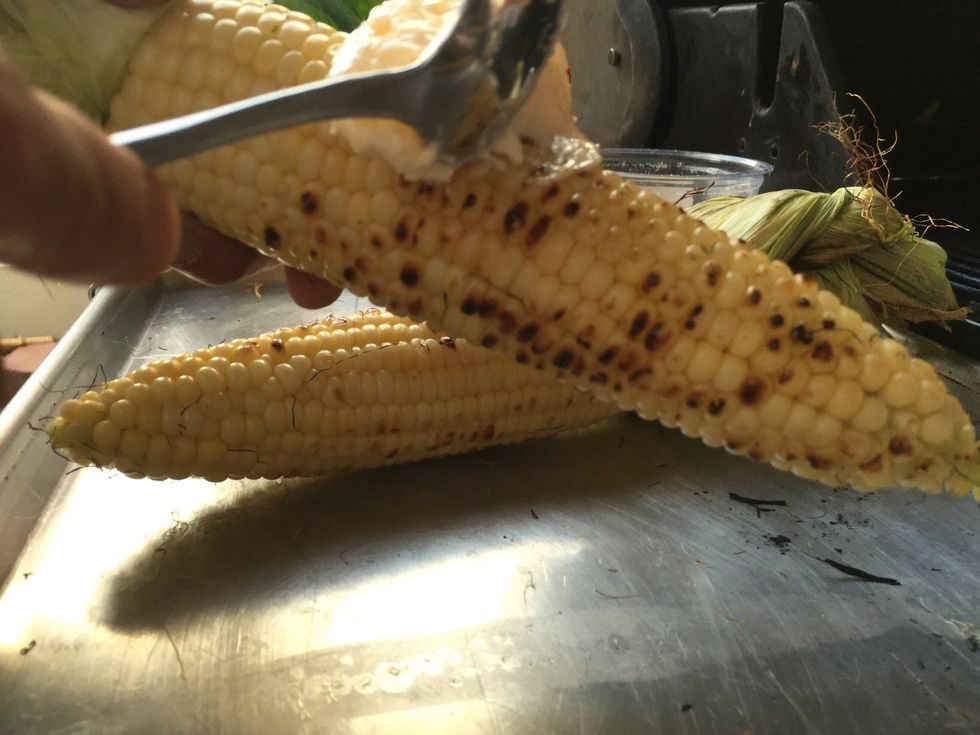 After grilling the corn, grab a tablespoon of mayonnaise and spread onto the corn.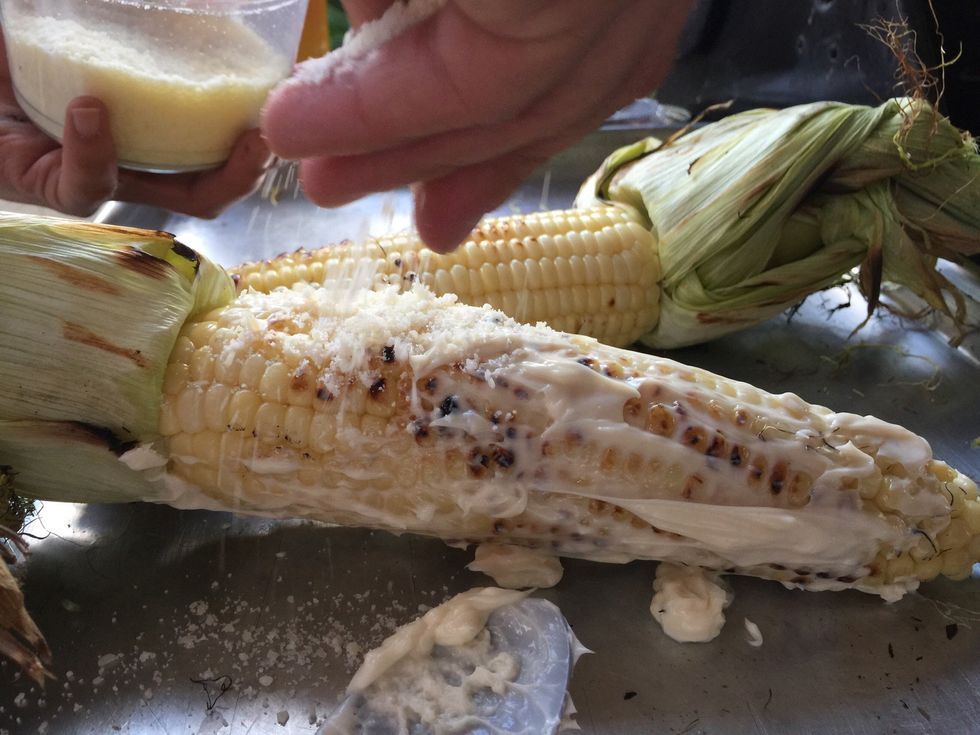 Next, add your grated Parmesan cheese and sprinkle onto the corn liberally.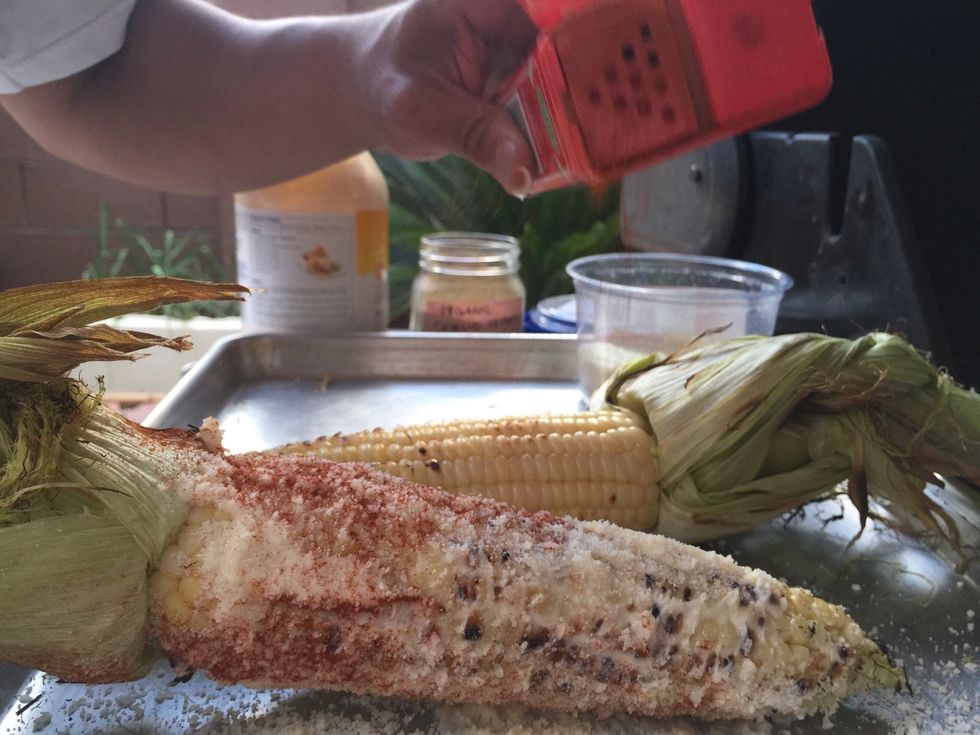 Add Spanish paprika to the corn.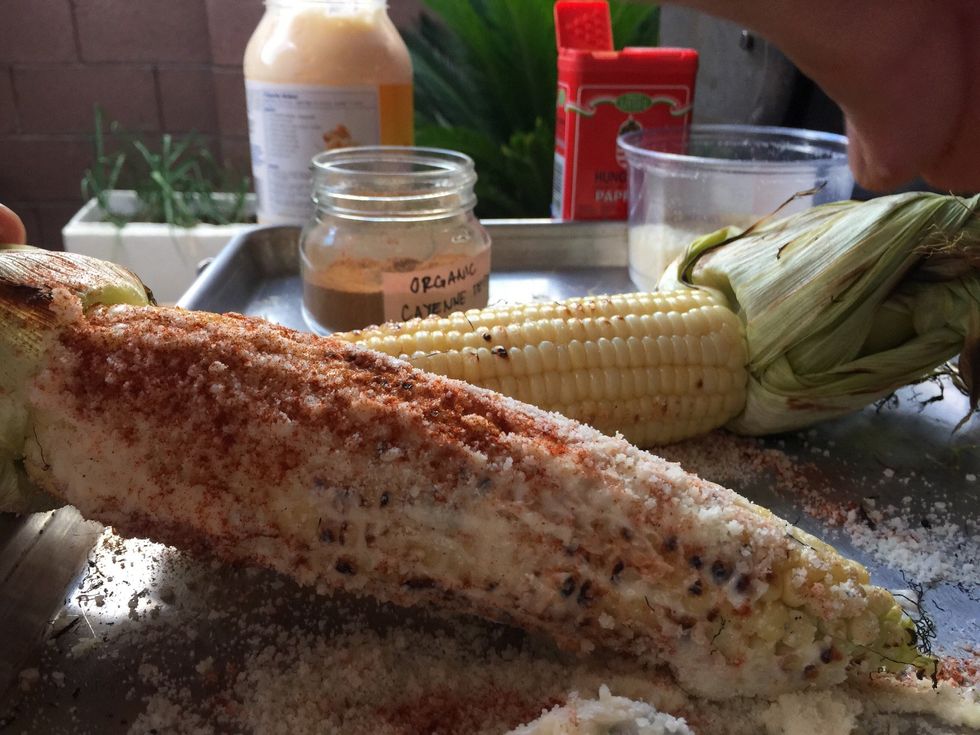 After the Spanish paprika, add your cayenne pepper. Remember, if you want it spicy add a lot, if not, season lightly to your own taste.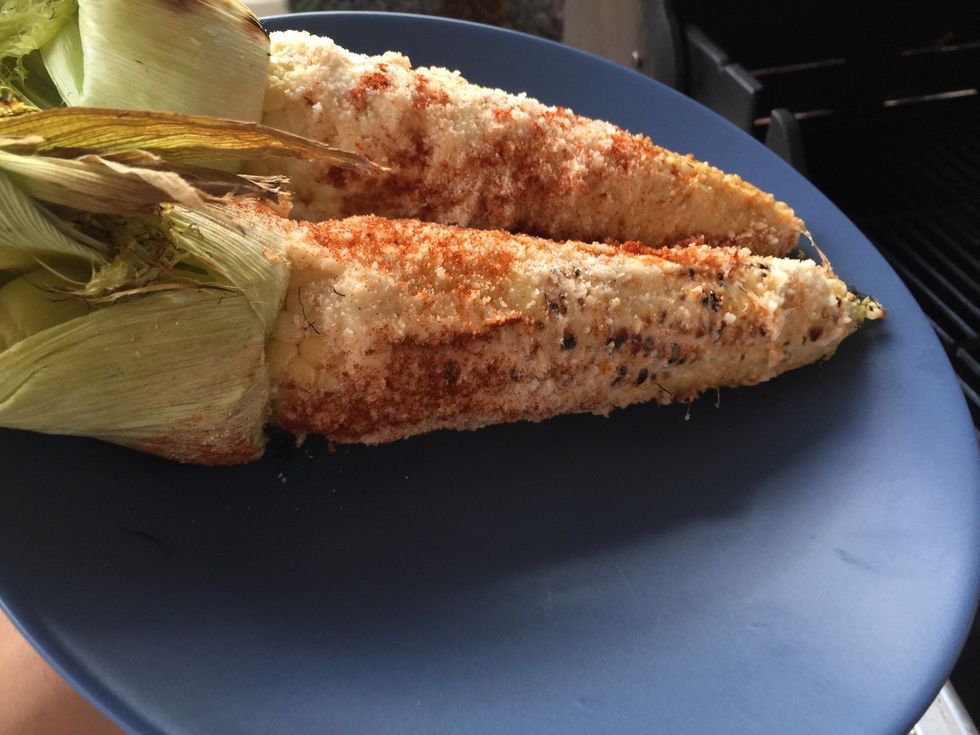 For more easy and delicious food, check out more on The Foodbox! www.foodbox.tv www.instagram.com/thefoodbox www.pinterest.com/thefoodbox
Corn
Mayonnaise
Romano cheese, grated cheese
Parmesan cheese, grated cheese
Cayenne pepper
Spanish paprika