How to make a delicious chicken & pasta dish
Quick & easy dish for those busy days!
28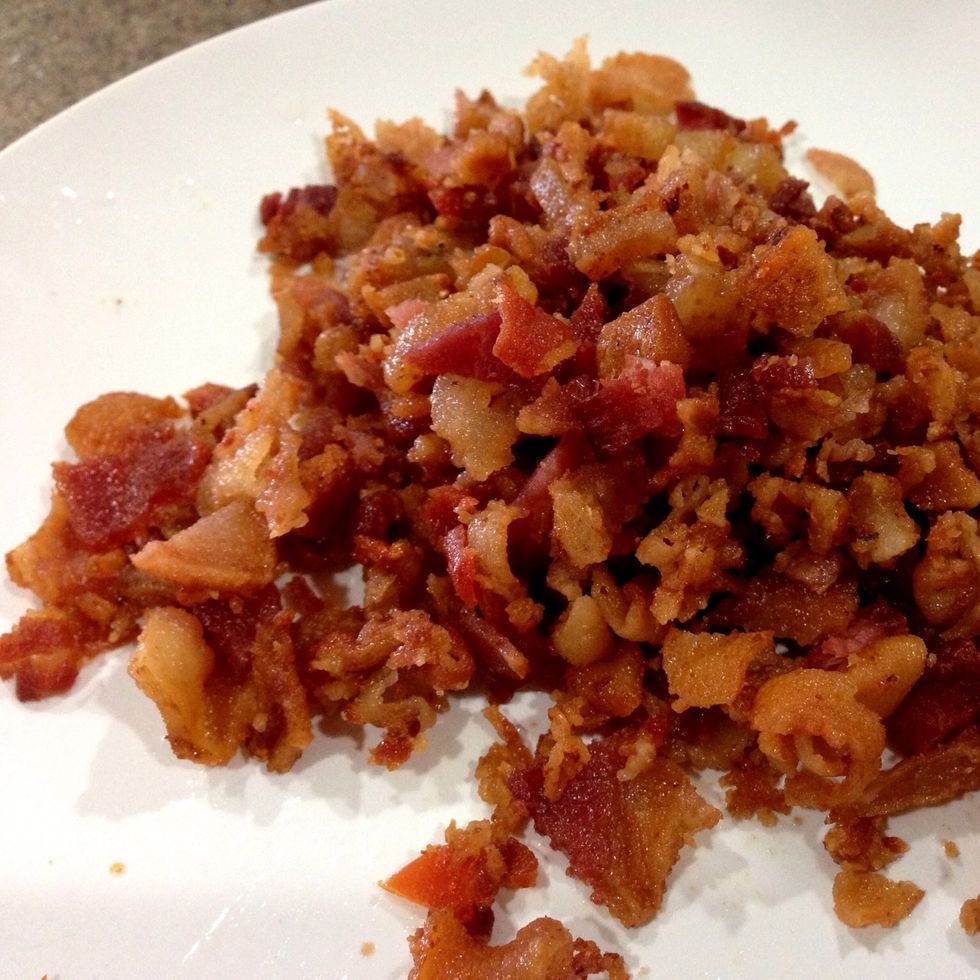 First up, fry the bacon. Why? Why would you NOT?! Better to get your kitchen smelling good right away. Drain & reserve two tbsp of bacon fat in the pan.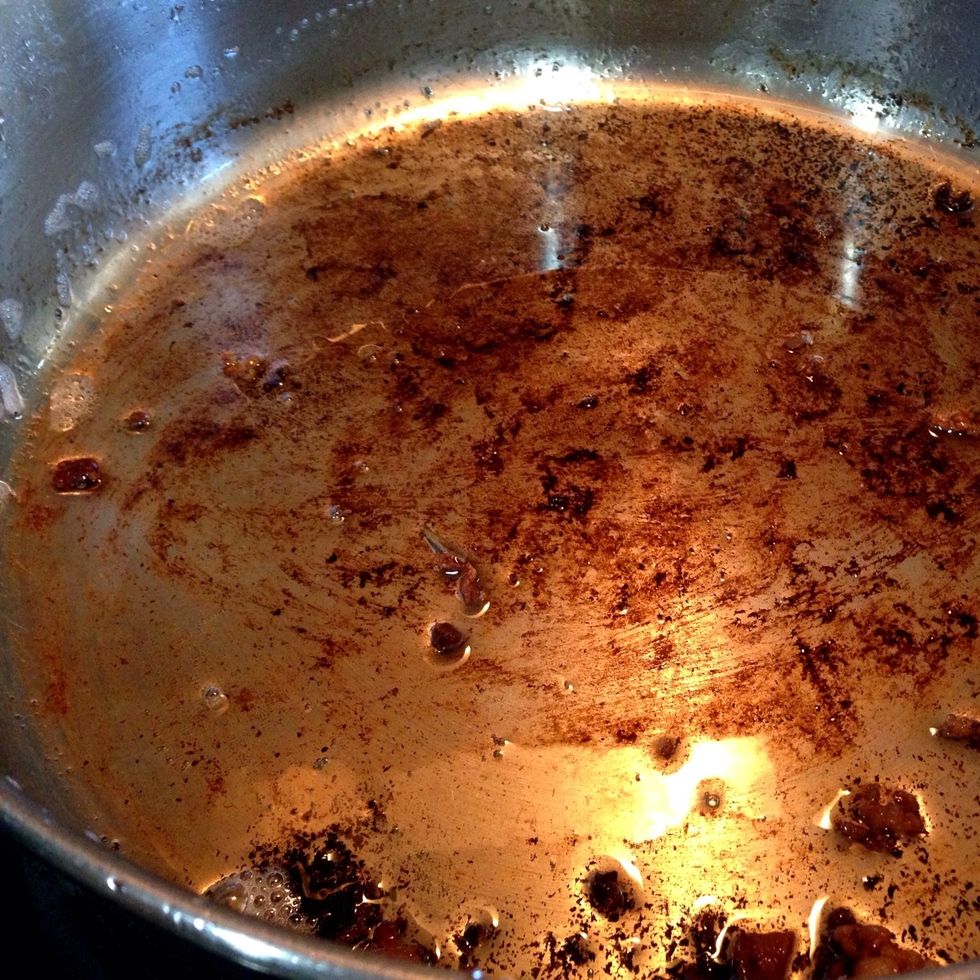 Yum ... Look at all that flavor on the bottom of the pan.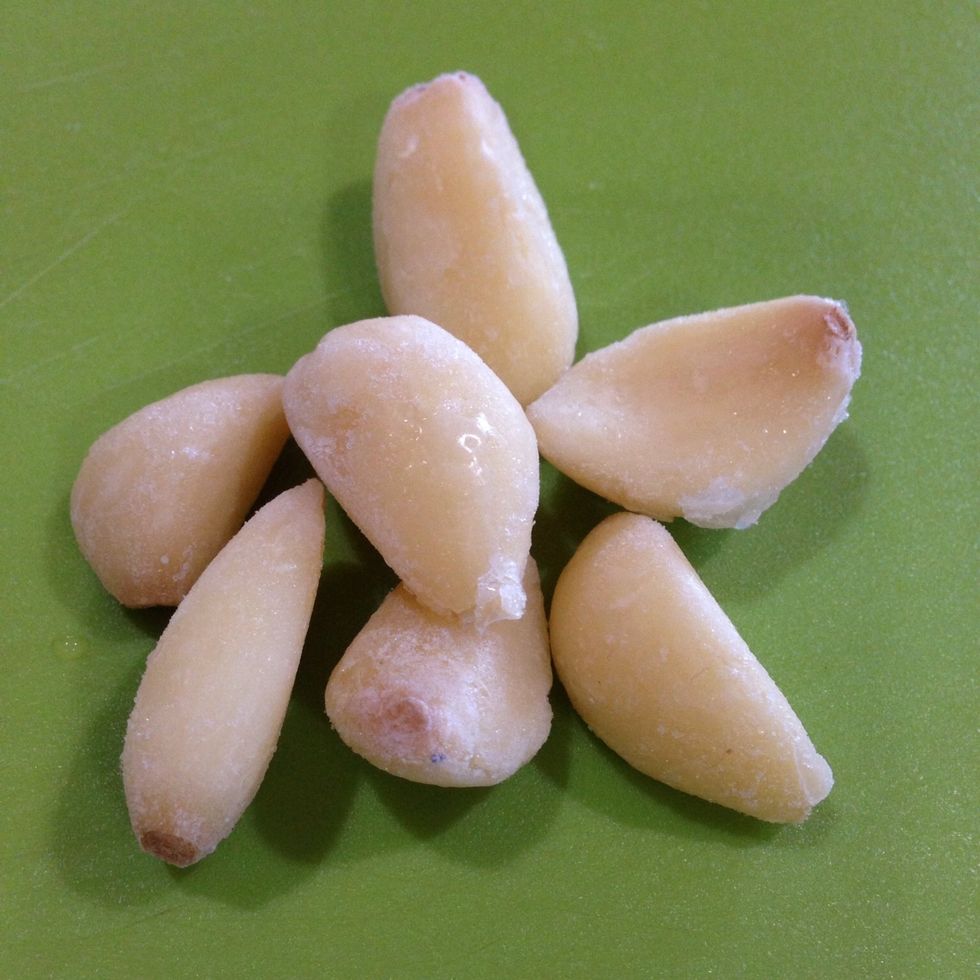 Finely chop the garlic. Your garlic probably doesn't look like this, all arctic & covered with ice crystals. Mine hangs out in the freezer, though. Add more or less depending on your garlic passion.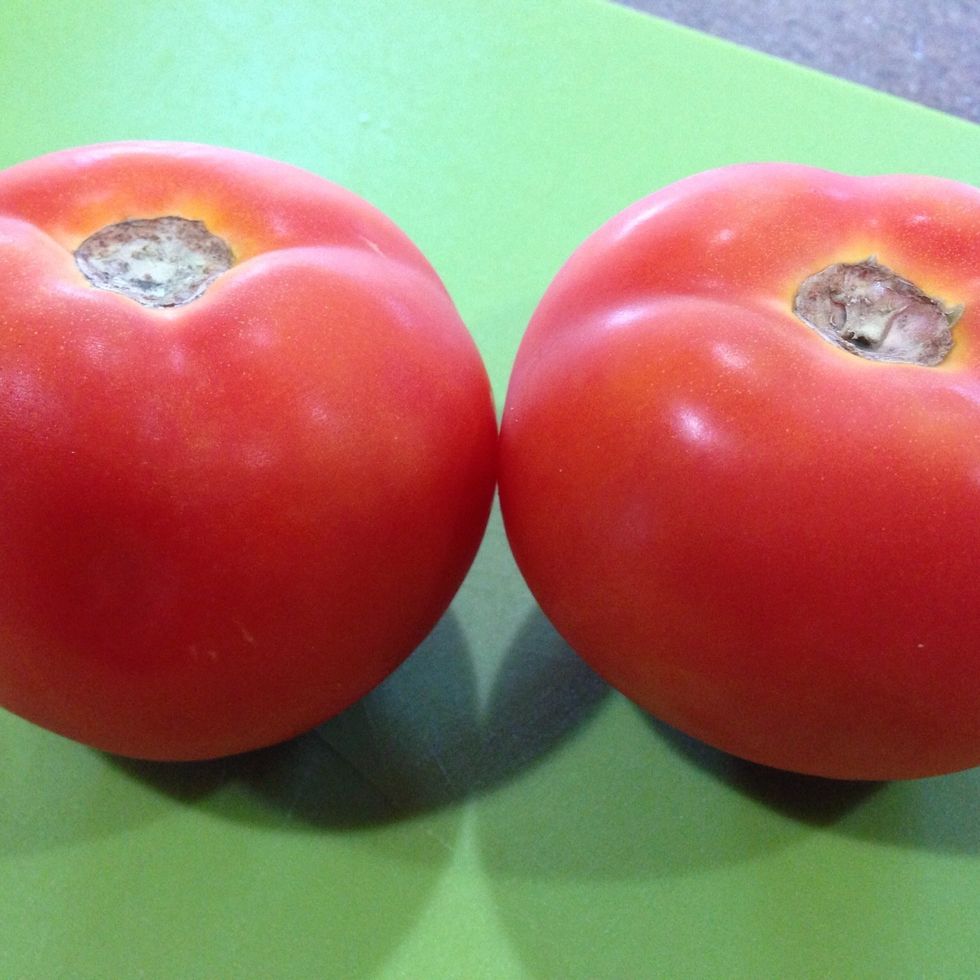 Dice & seed those big beautiful tomatoes.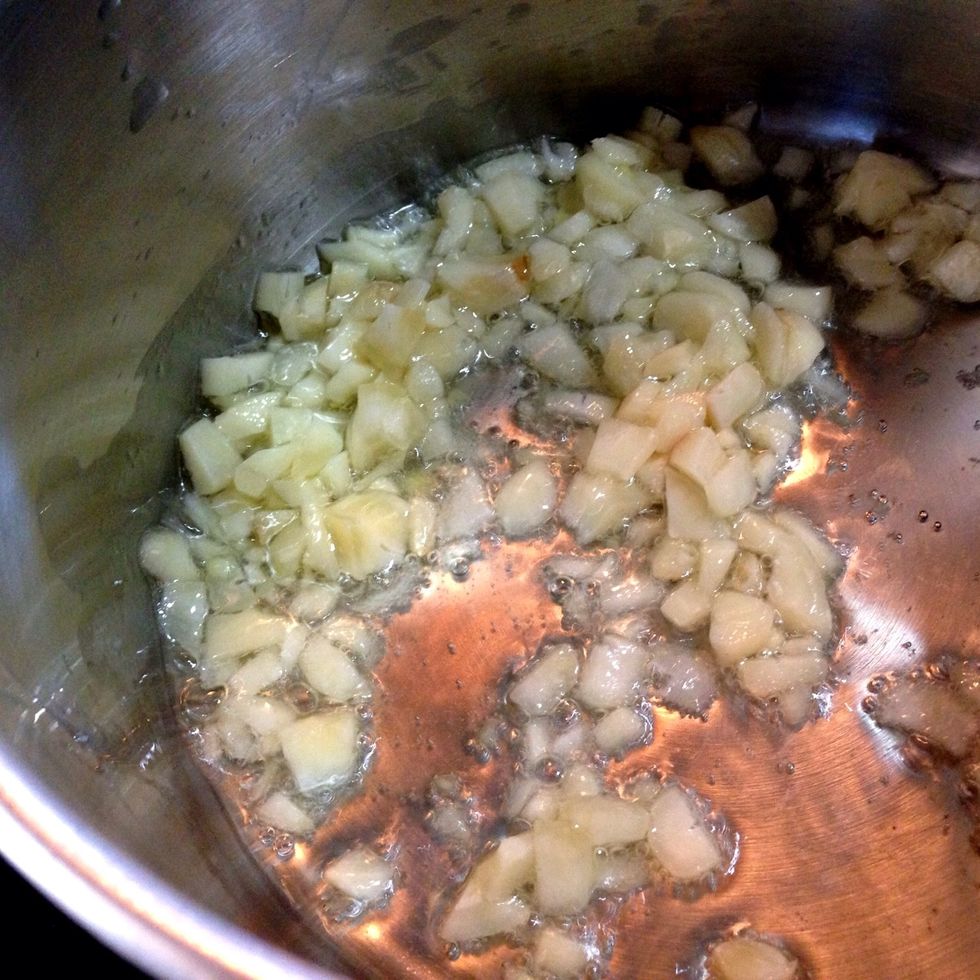 Use two tbsp of reserved bacon fat to cook the garlic until its soft & fragrant, about 8 mins on med-low heat. Keep an eye on it, because there's no coming back from burned garlic. *shudder*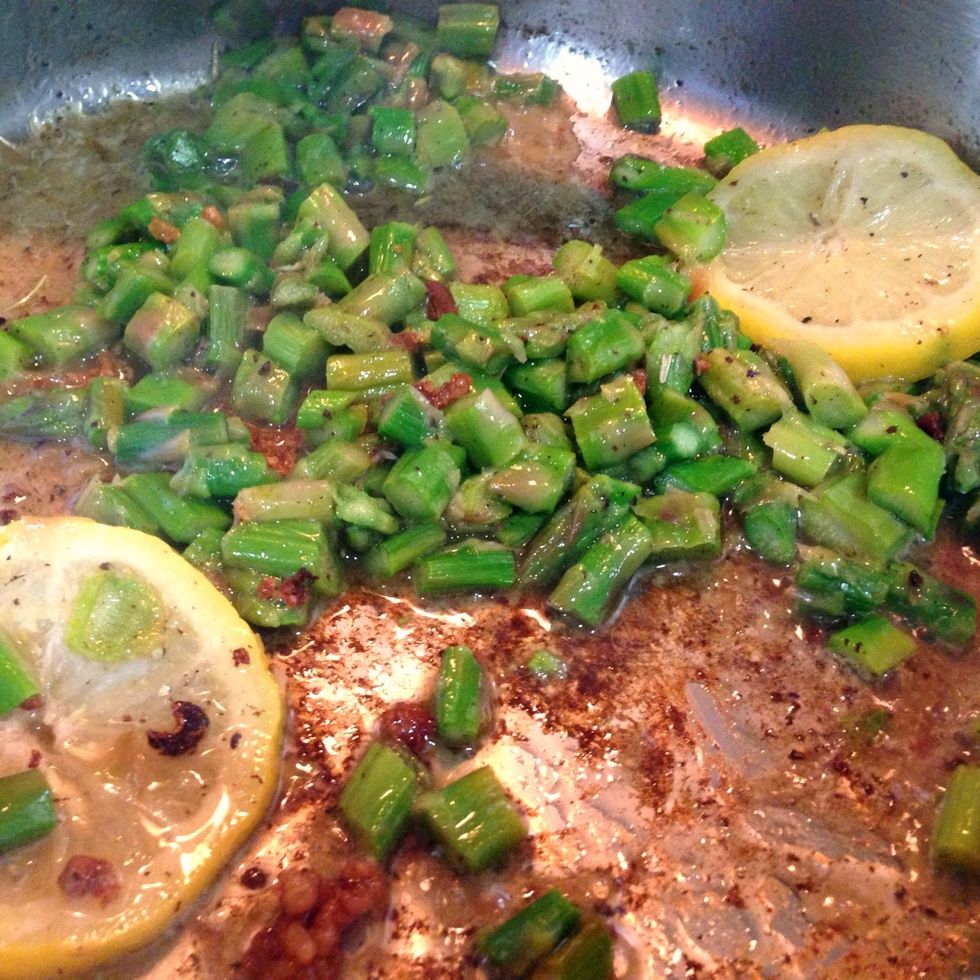 Add the diced asparagus & tomatoes to the pan & sauté until tender. The lemons are optional, and are only in there because I vacuum packed my asparagus with it before I stored it in the freezer. :)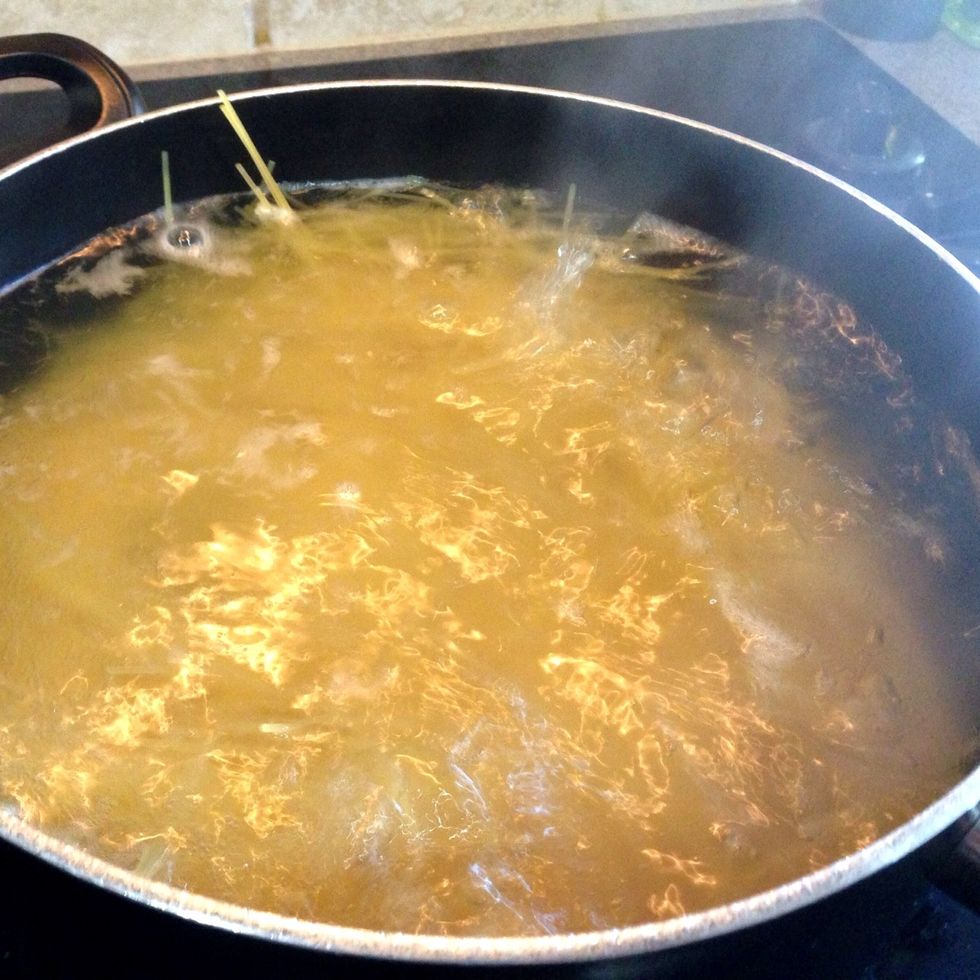 Cook the pasta per package directions.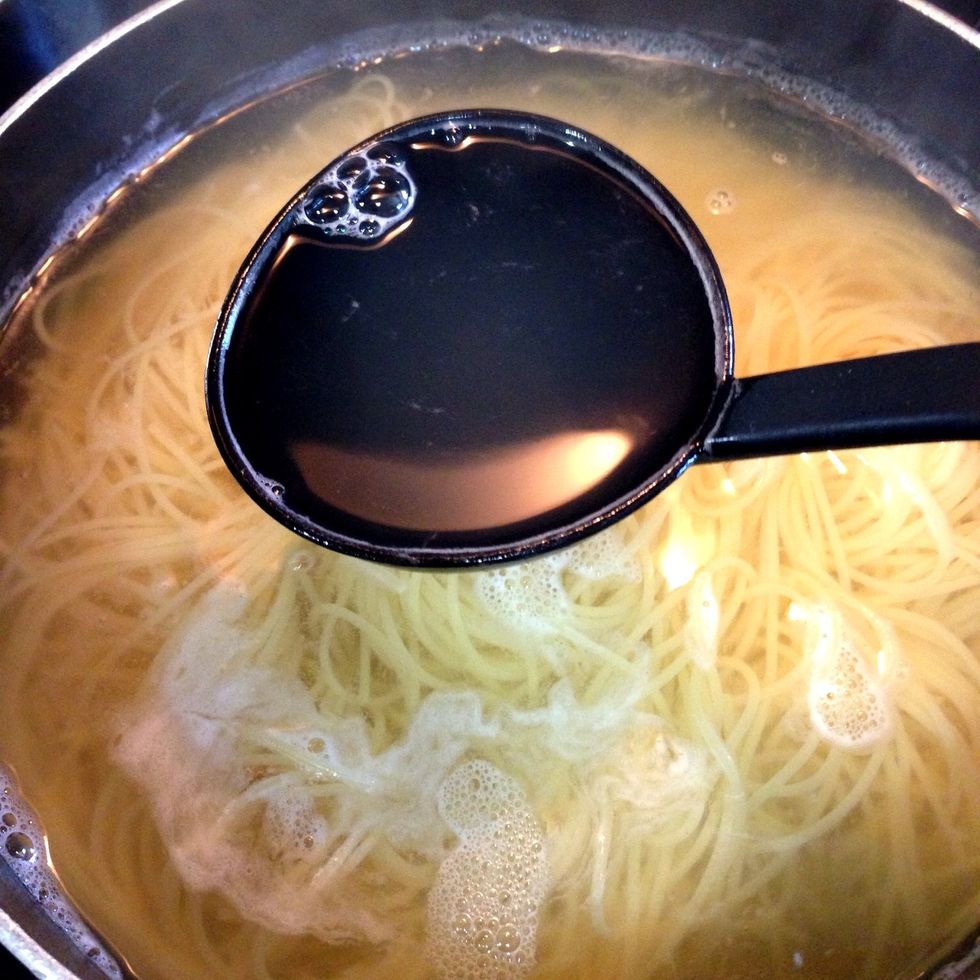 Scoop one ladle of pasta water into a saucepan, then drain pasta.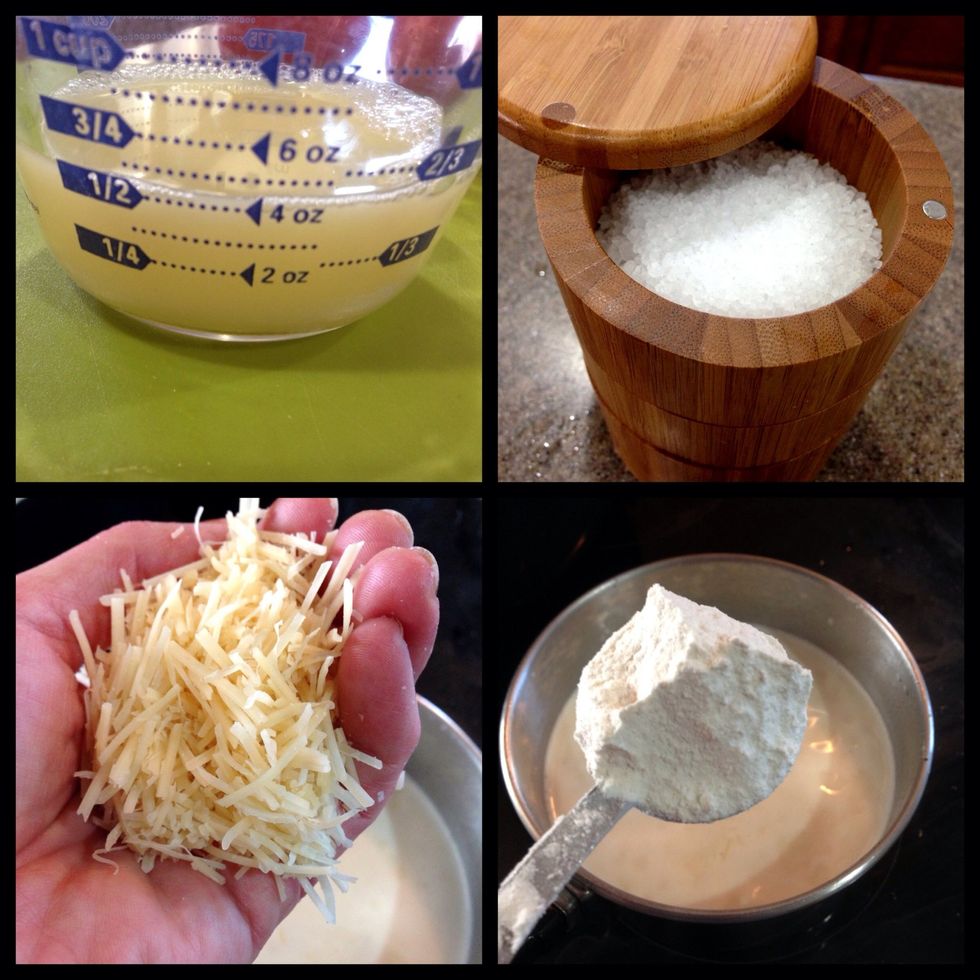 In the saucepan, add chicken stock, sea salt, Parmesan, pasta water, and 1/2c milk. Bring to a boil & whisk in a heaping tbsp of flour. Add it SLOWLY and whisk briskly to avoid lumps.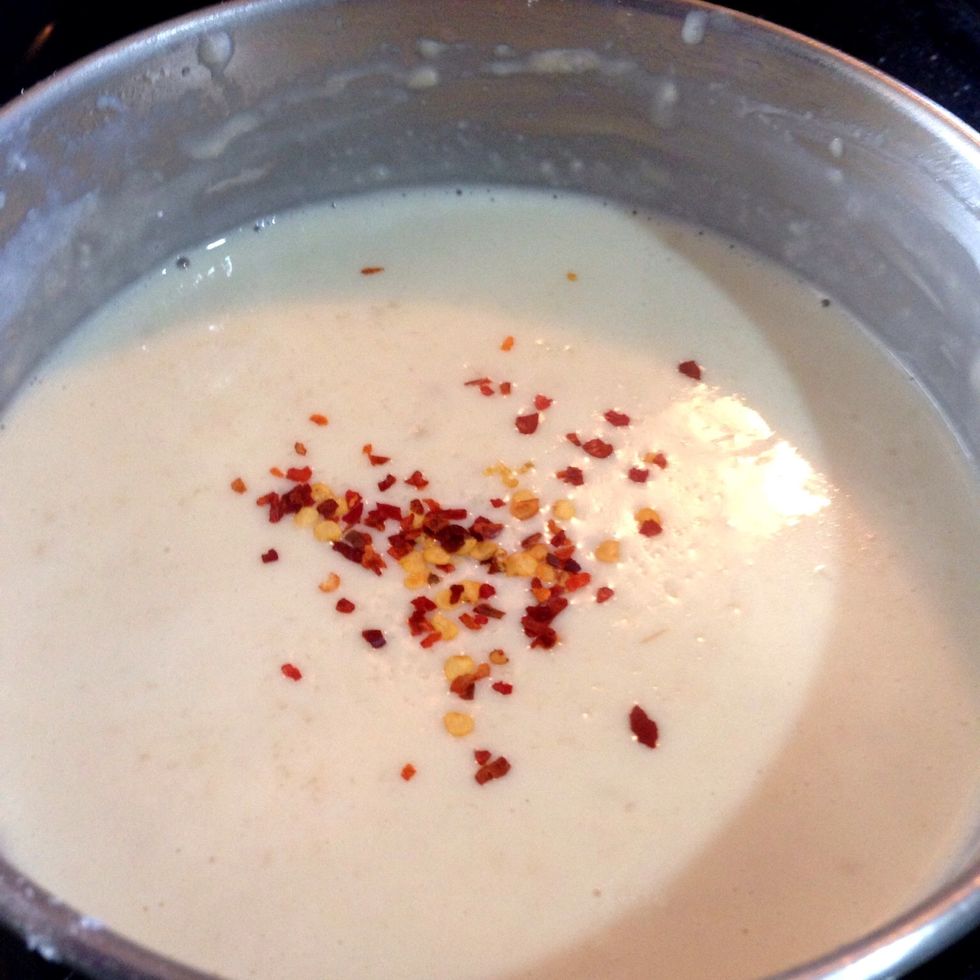 A pinch of red chili pepper flakes to spice it up. Continue cooking over med heat, stirring frequently, until sauce thickens. If it gets too thick, add a little milk. Too thin, add a bit more flour.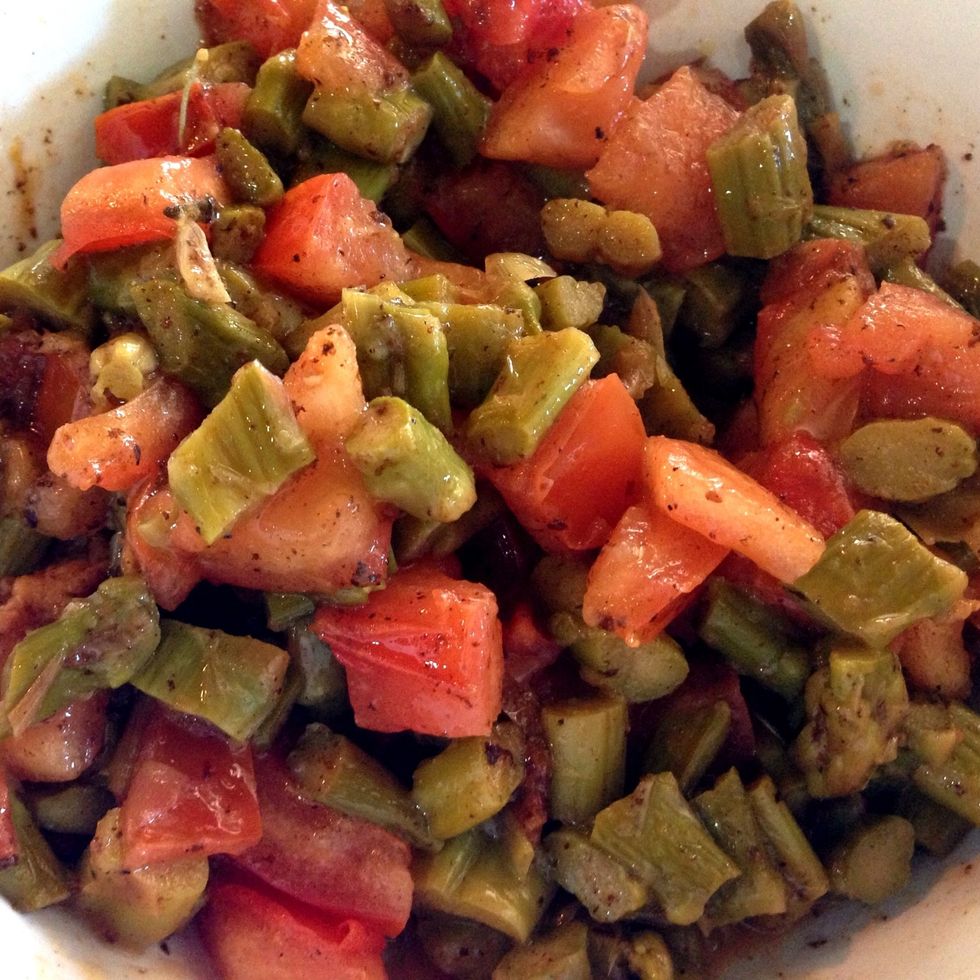 Sautéed veggie goodness! (With lemons removed)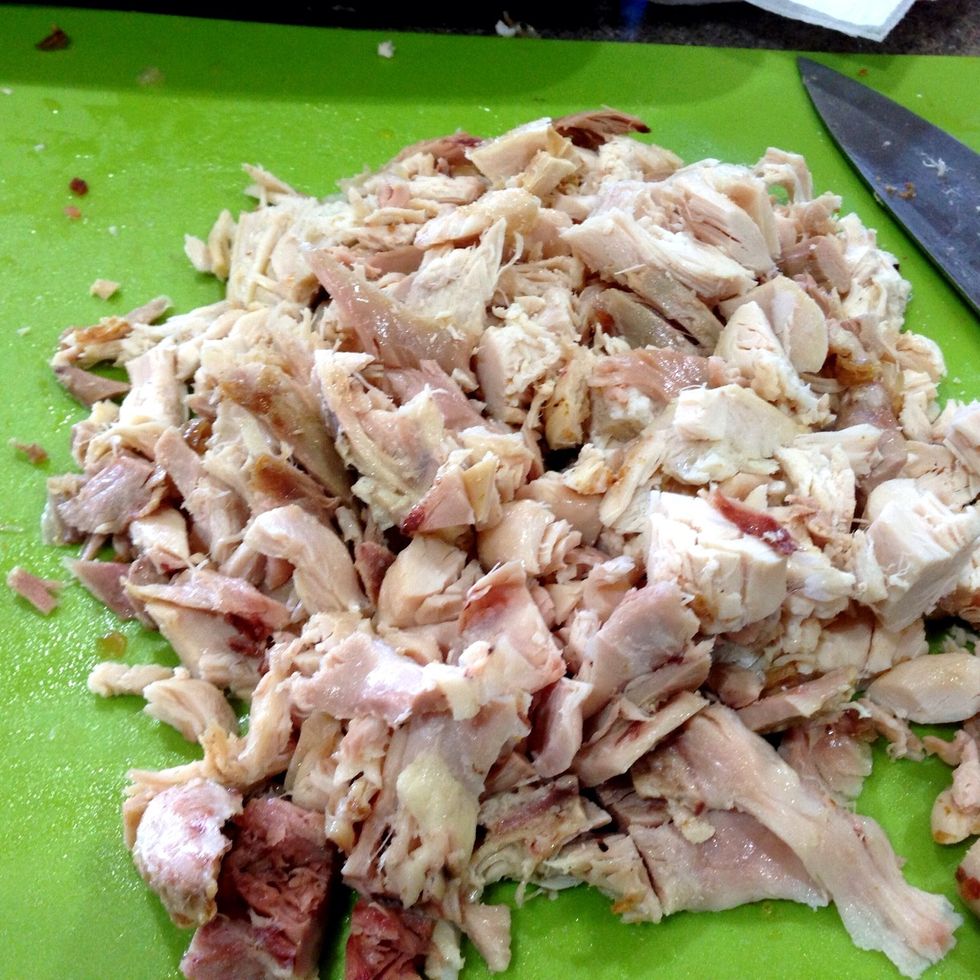 Dice about two cups of cooked chicken. I used a roasted chicken I had leftover, but rotisserie chicken or boneless/skinless breasts & thighs work just as well!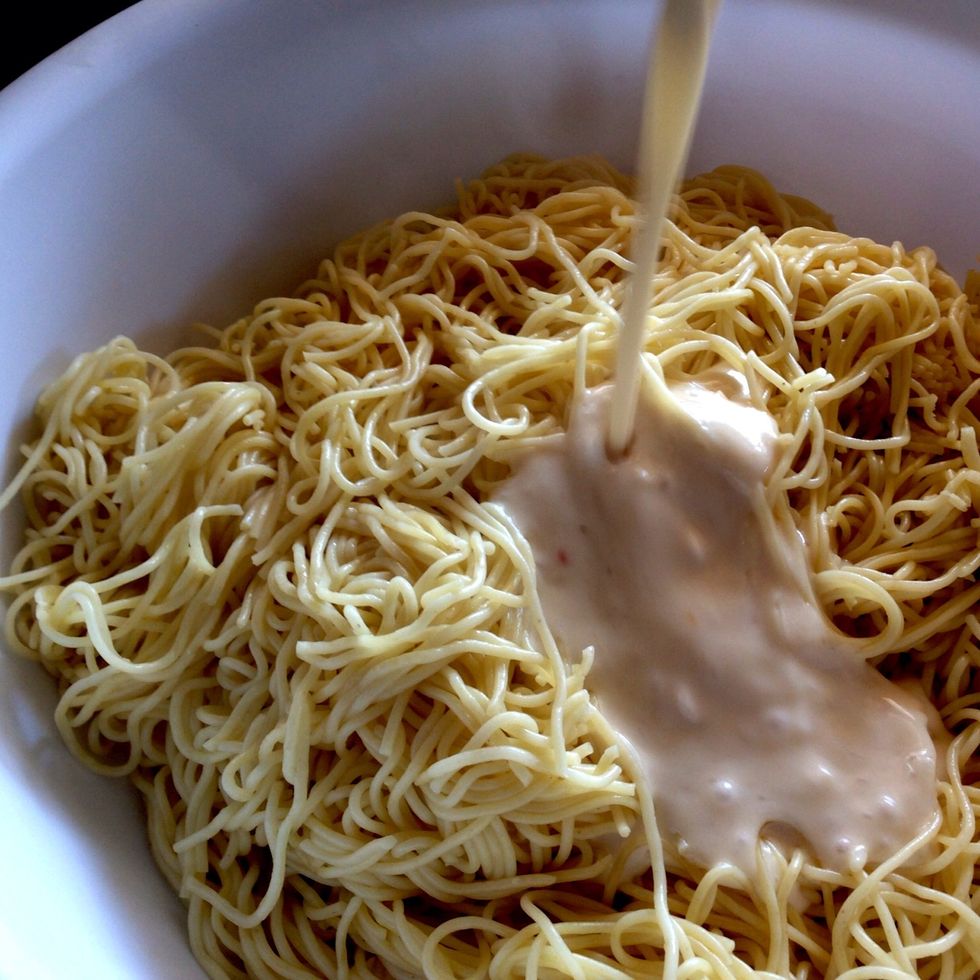 Pour thickened sauce over drained pasta & give it a gentle stir.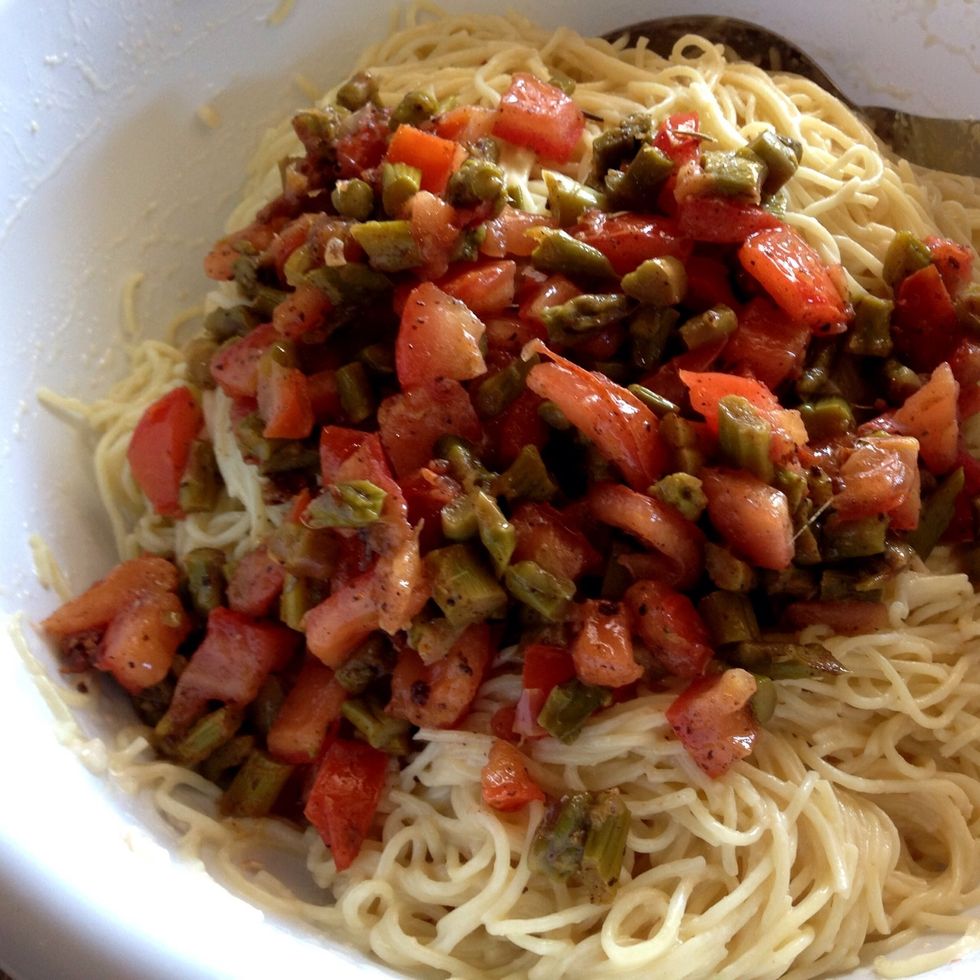 Add veggies & repeat gentle stir.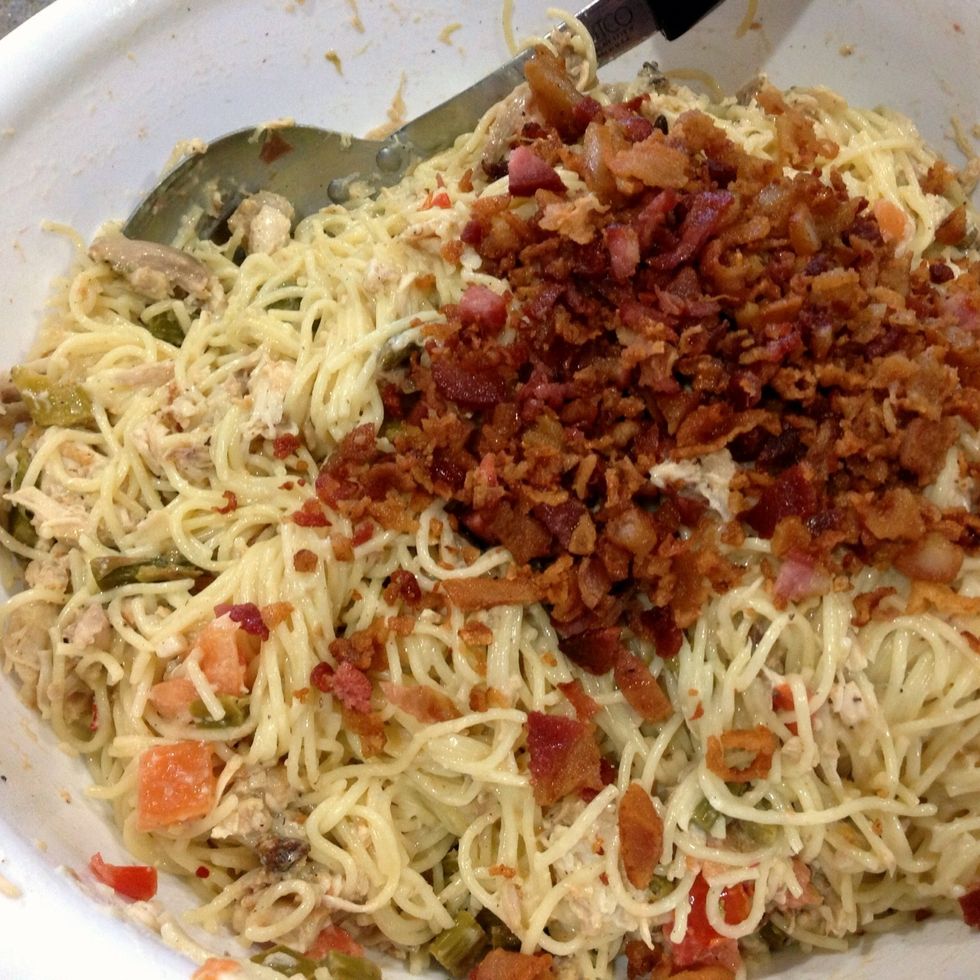 Lastly, toss in the bacon and - you guessed it - gentle stir.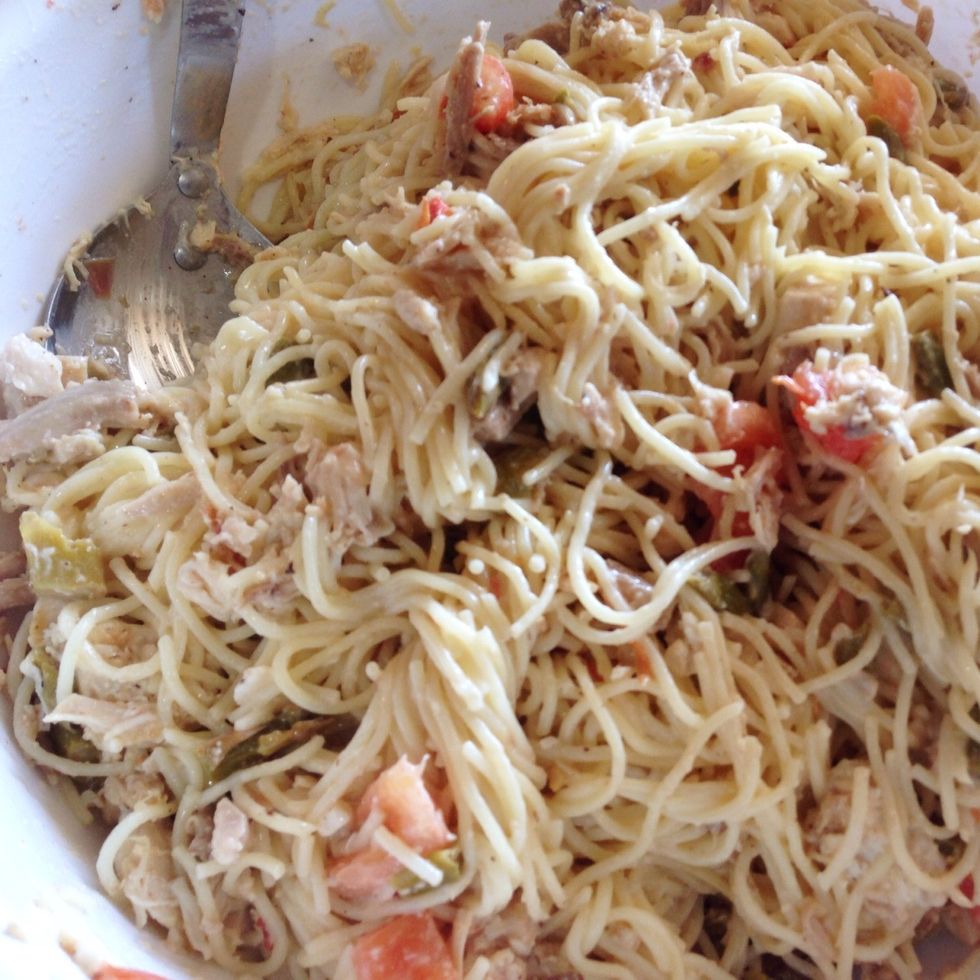 Sprinkle some shredded Parmesan over the top and serve warm. Delicious! Enjoy xo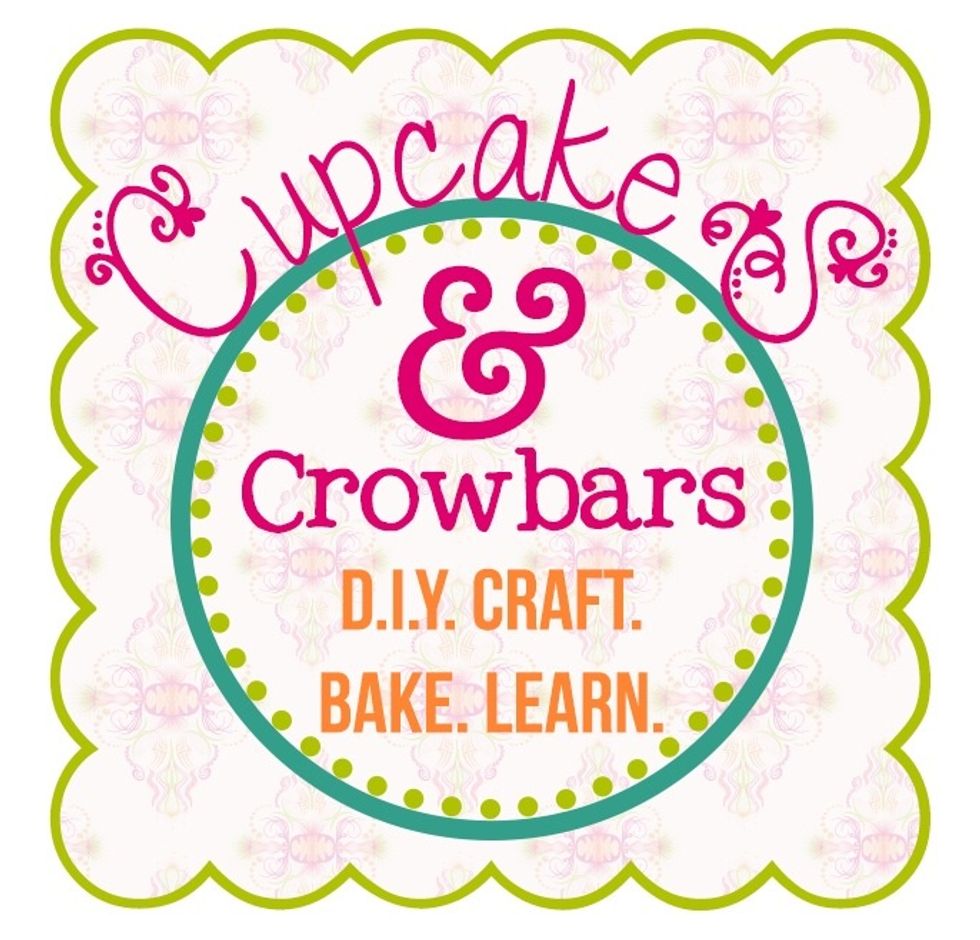 Be sure to check out my blog for more recipes, crafts, organizational tip, and general awesomeness. Follow me on facebook at https://www.facebook.com/cupcakesandcrowbars
1.0lb Angel hair pasta
1/2lb Bacon, fried & crumbled
2.0c Diced cooked chicken
6.0 Garlic cloves, diced
2.0 Tomatoes, diced & seeded
1.0c Diced asparagus spears
1.0c Shredded fresh Parmesan
**Plus more for garnish (optional)
1/2c Chicken Stock
1/2c Milk or cream
1.0Tbsp Flour
1.0tsp Red pepper flakes
1.0tsp Each sea salt & fresh pepper
Cupcakes & Crowbars ™
Amateur chef, professional baker, blogger, photographer, & crafty person. Mom to four. I love sharing recipes & ideas!