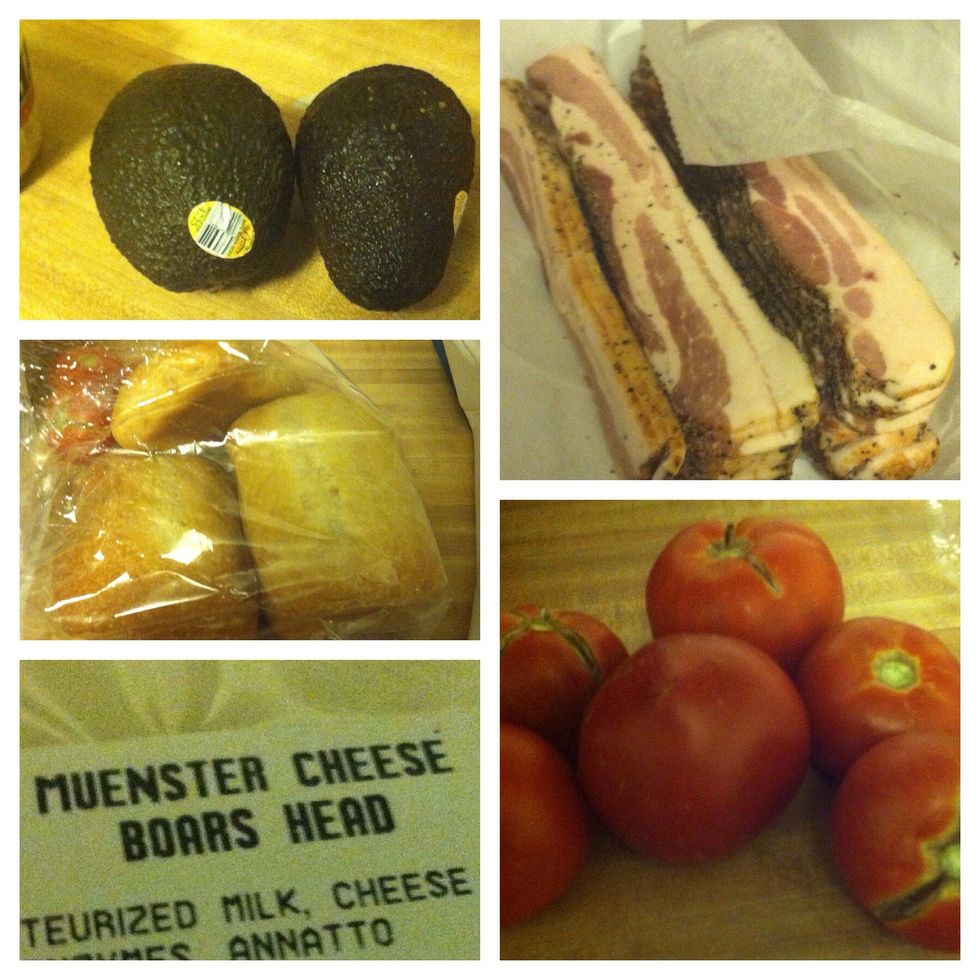 Buy bacon, and other essentials, but definitely bacon. (Not pictured-lettuce...if you're going to forget a supply forget lettuce)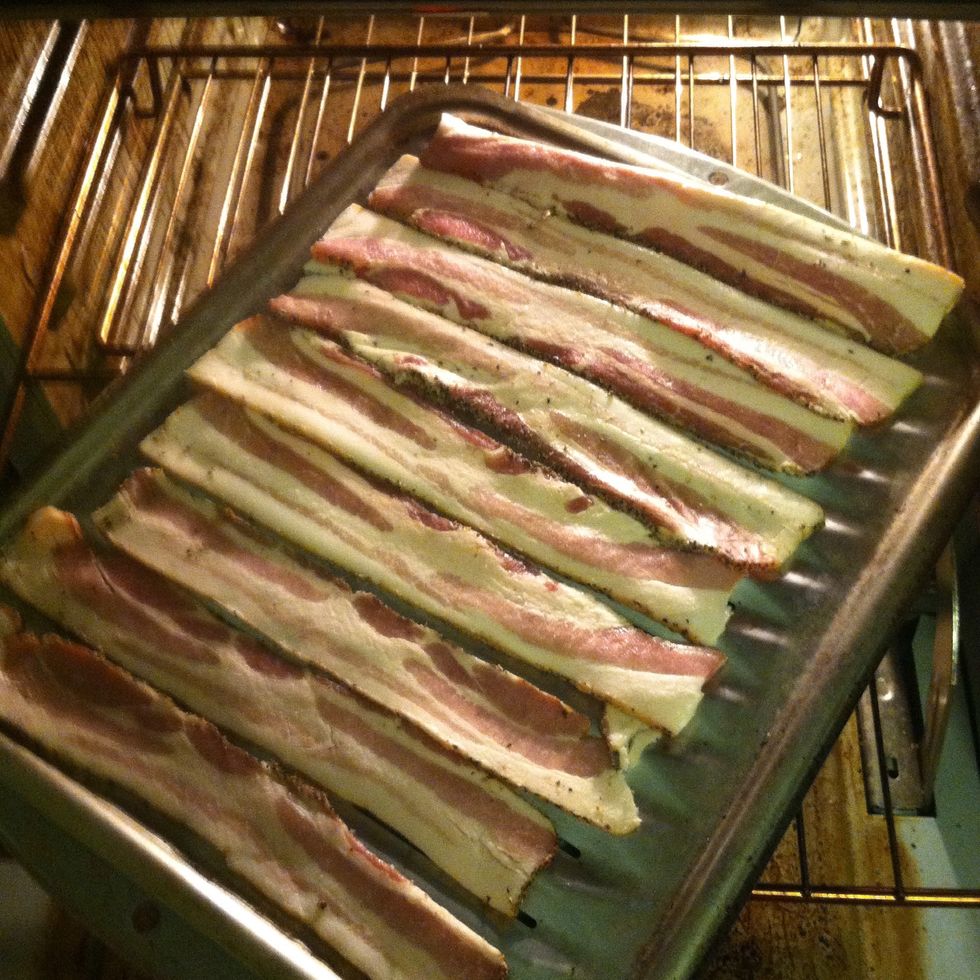 Cook bacon. Before you freak out about the purity of cooking bacon...oven bacon is the best...UNLESS...it is for eggs and bacon and pancakes...in that case a cast iron skillet is the only way to go.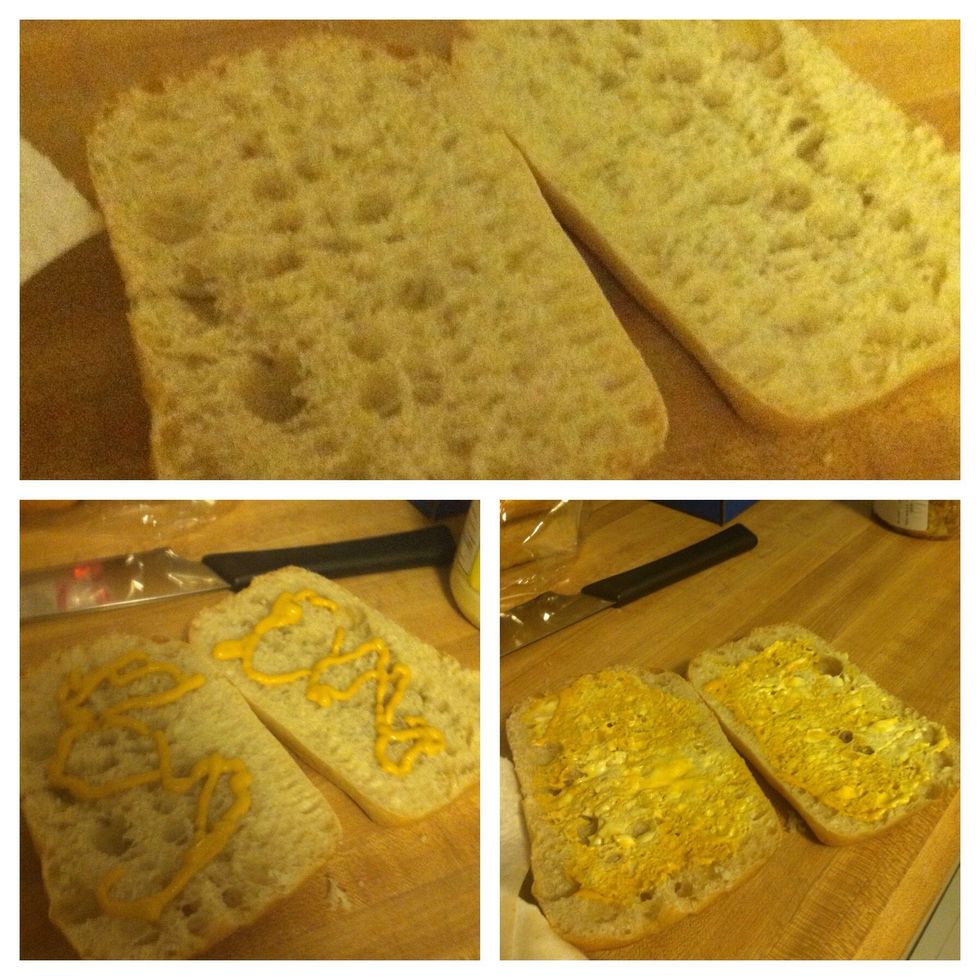 Slice bread. (this is not my preferred bread, but it was decent) Add mustard. Add mayo- one of the few acceptable times for mayo use. (there really are no acceptable times for miracle whip)
Add bacon.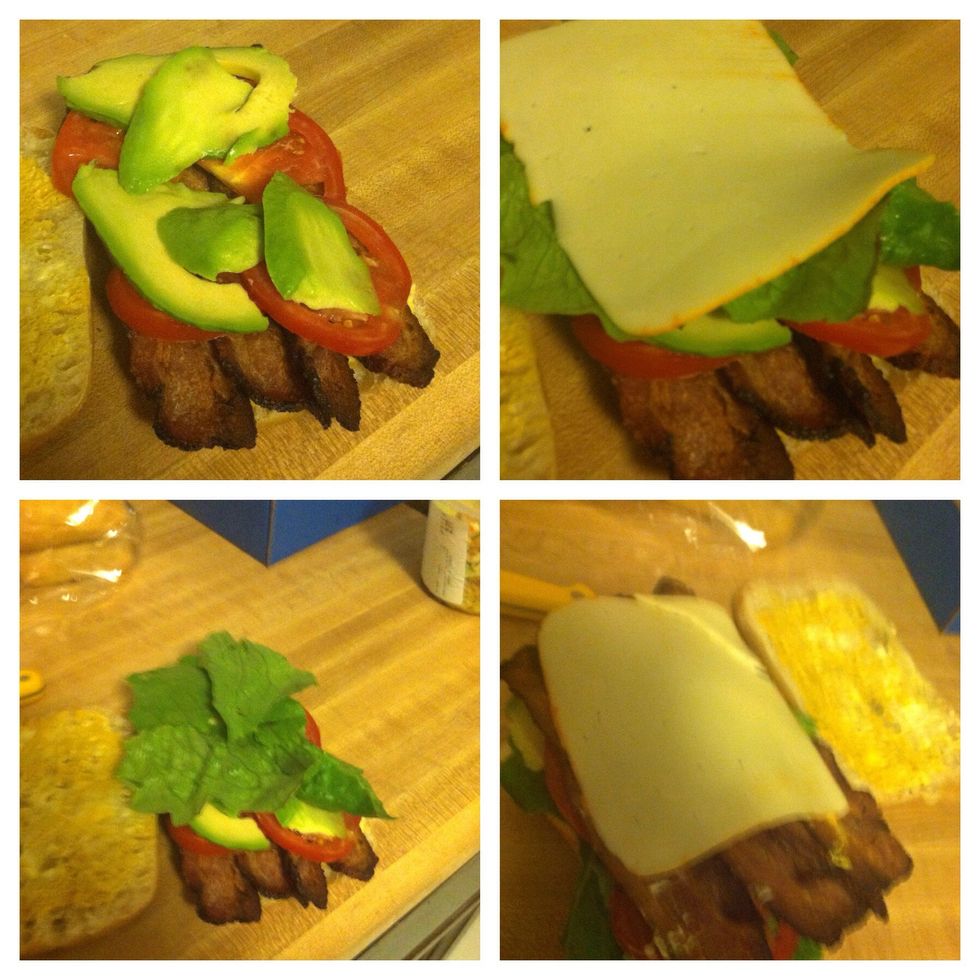 Add tomatoes, avocados, lettuce and cheese on the top and the bottom...because...hello...cheese!
Close sandwich and enjoy!
Bacon
Lettuce
Tomato
Avocado
Bread
Muenster cheese
Or whatever cheese tickles your fancy
Mustard
Mayo