How to make a deep water culture hydroponics garden
Hydroponics are plants growing in water. They grow faster, bigger, and yield amazing results with any plant. As long as you maintain it, plants will experience explosive growth!
437
Hydroponics is using water to grow plants. By placing plant nutrients in the water, plants can focus on growing bigger leaves and have higher yields because their roots don't have to search for food.
Gather supplies at local store. A gardening or hydroponics store will have this stuff. Cost is around $20-$35.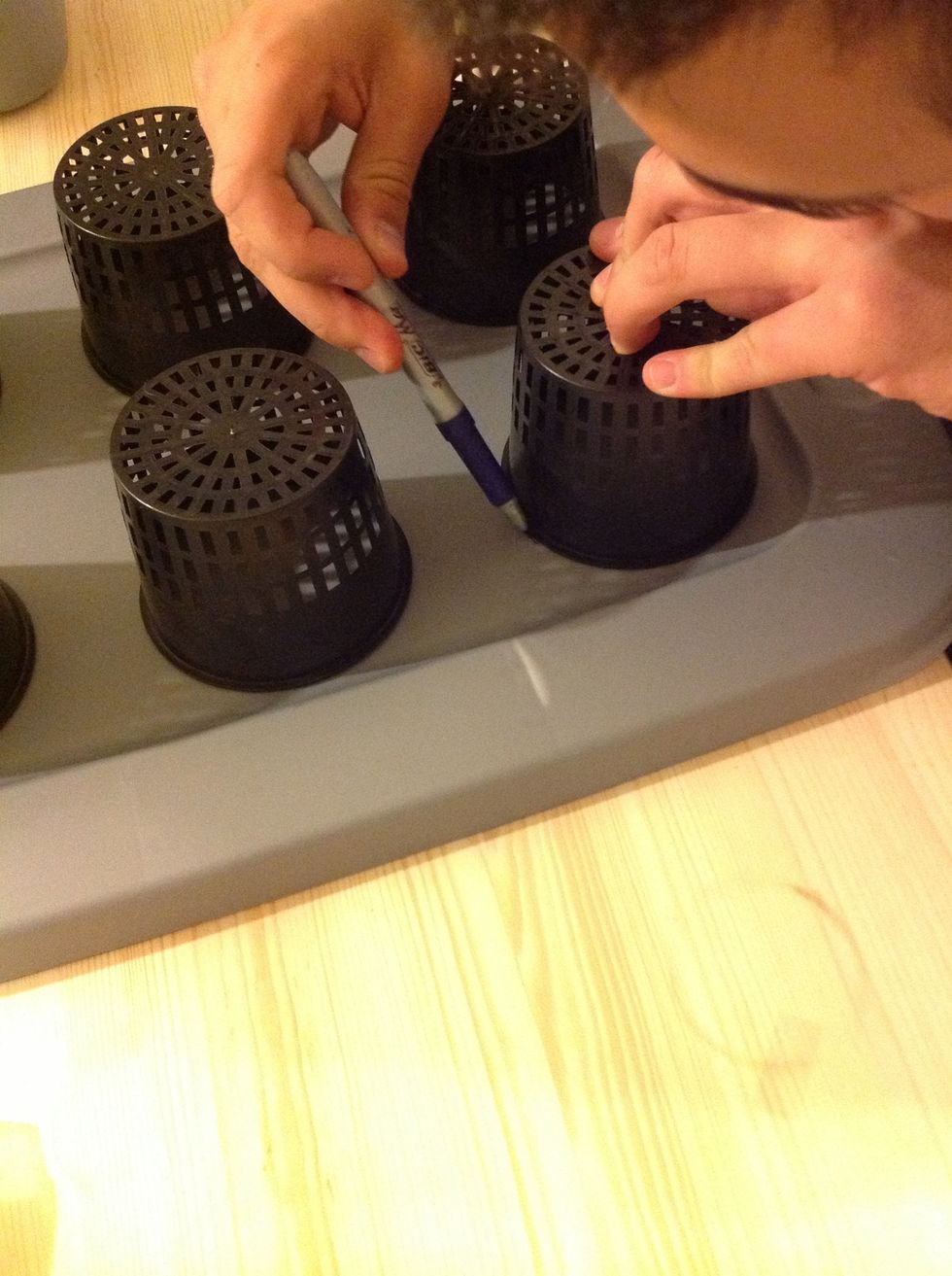 Place net pots upside down on tote box lid and draw an outline with a marker.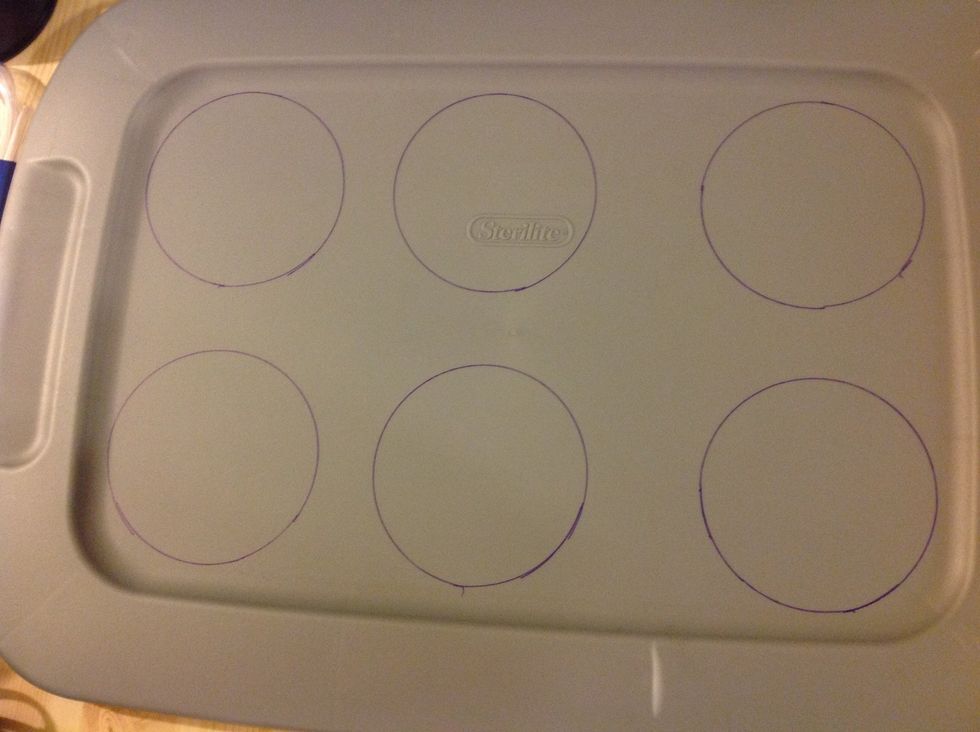 You should get something like this. Make sure to try to spread them apart evenly so the plants have room to grow.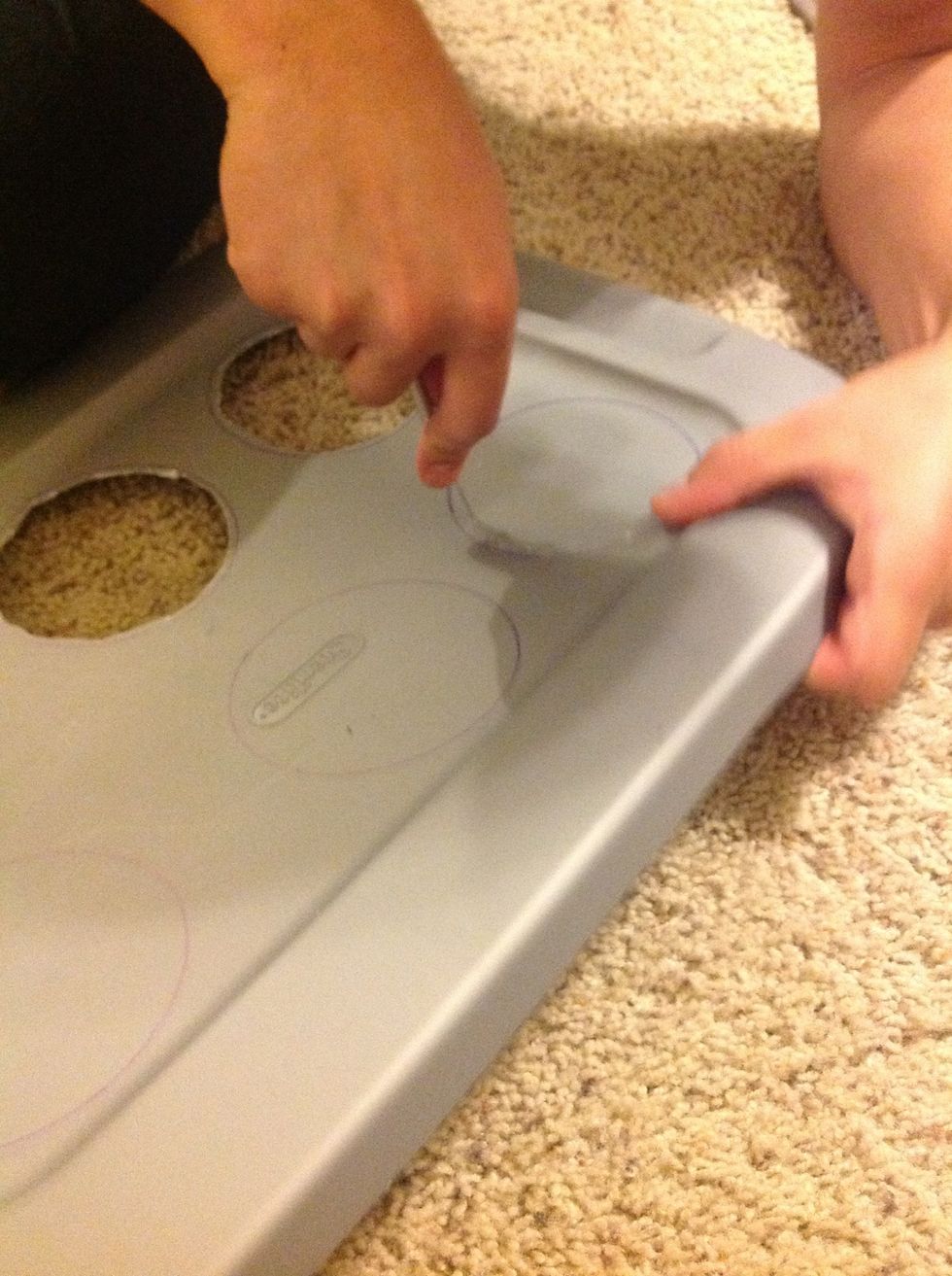 Begin cutting the holes a bit on the inside of the circle so that the net pots fit nice and snug. You can use a drill with a circular attachment to make this alot easier, but I used a exacto knife.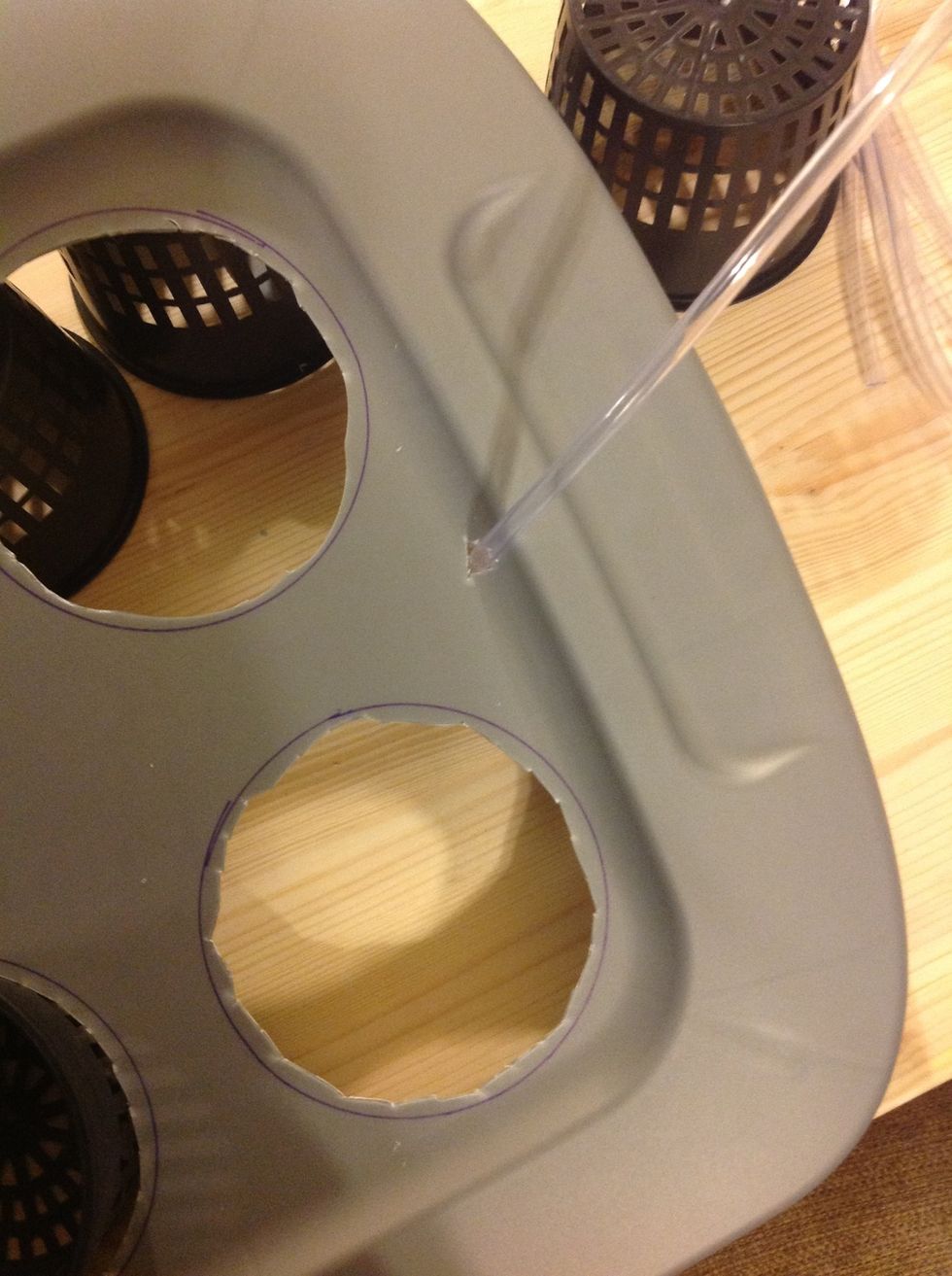 Cut a small hole off to the side for the air tubing to fit through.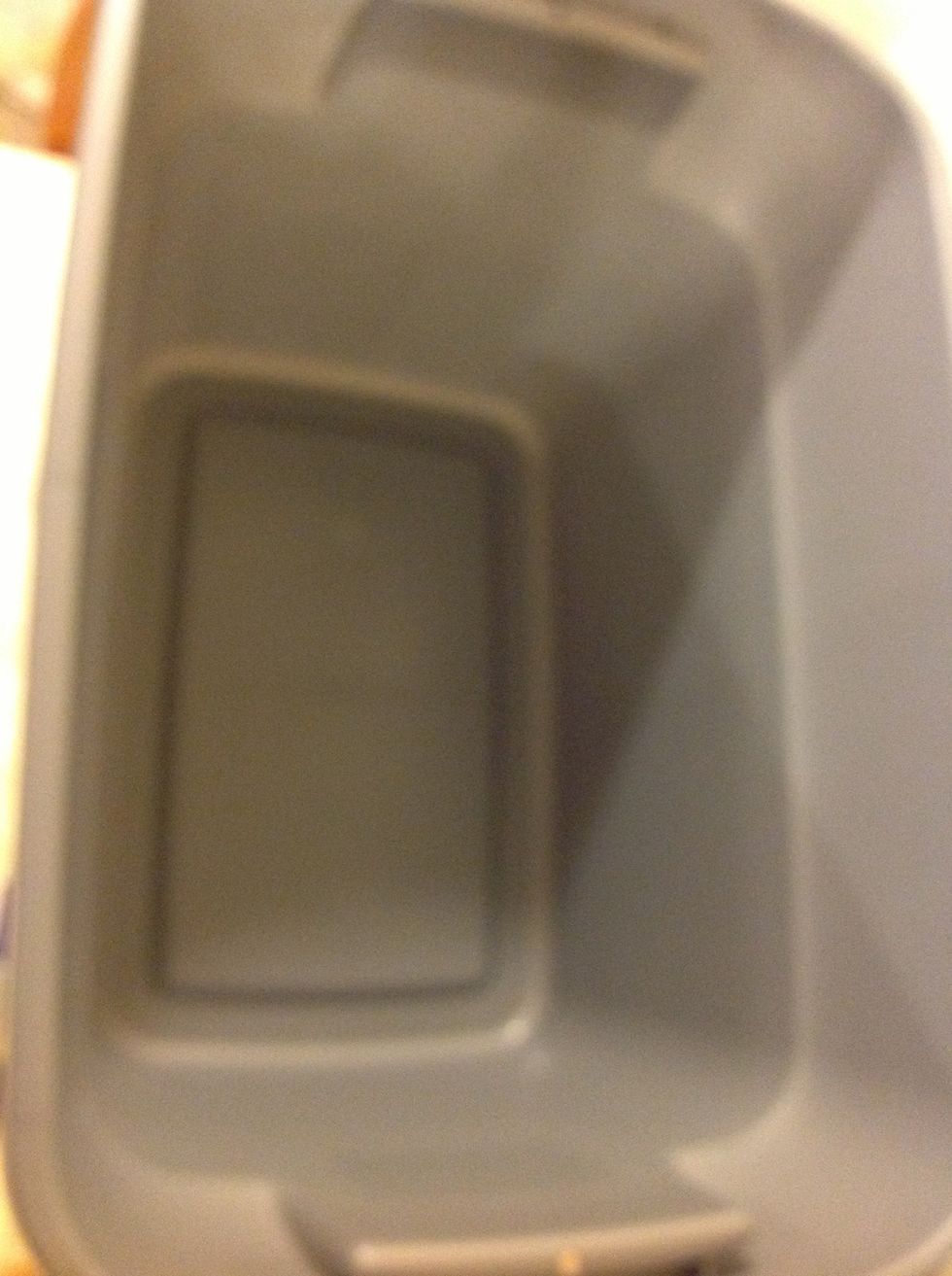 Fill up your tote box with water, tap is fine because we will alter the PH. Try to have the water level to cover the bottom parts of the net pots.
Add plant nutrient according to the directions on the bottle. I used about a 1/2 cup for 10 gallons. Mix the solution well, then test the PH of your nutrient water using your kit directions.
5.5-6.5 PH is ideal for most plants, this is where they will absorb the most nutrients. If you find the PH below 5.5 or above 6.5, add the appropiate PH down or up capfuls at a time till its in range.
Fill net pots with grow medium, shake as you add rocks to even it up.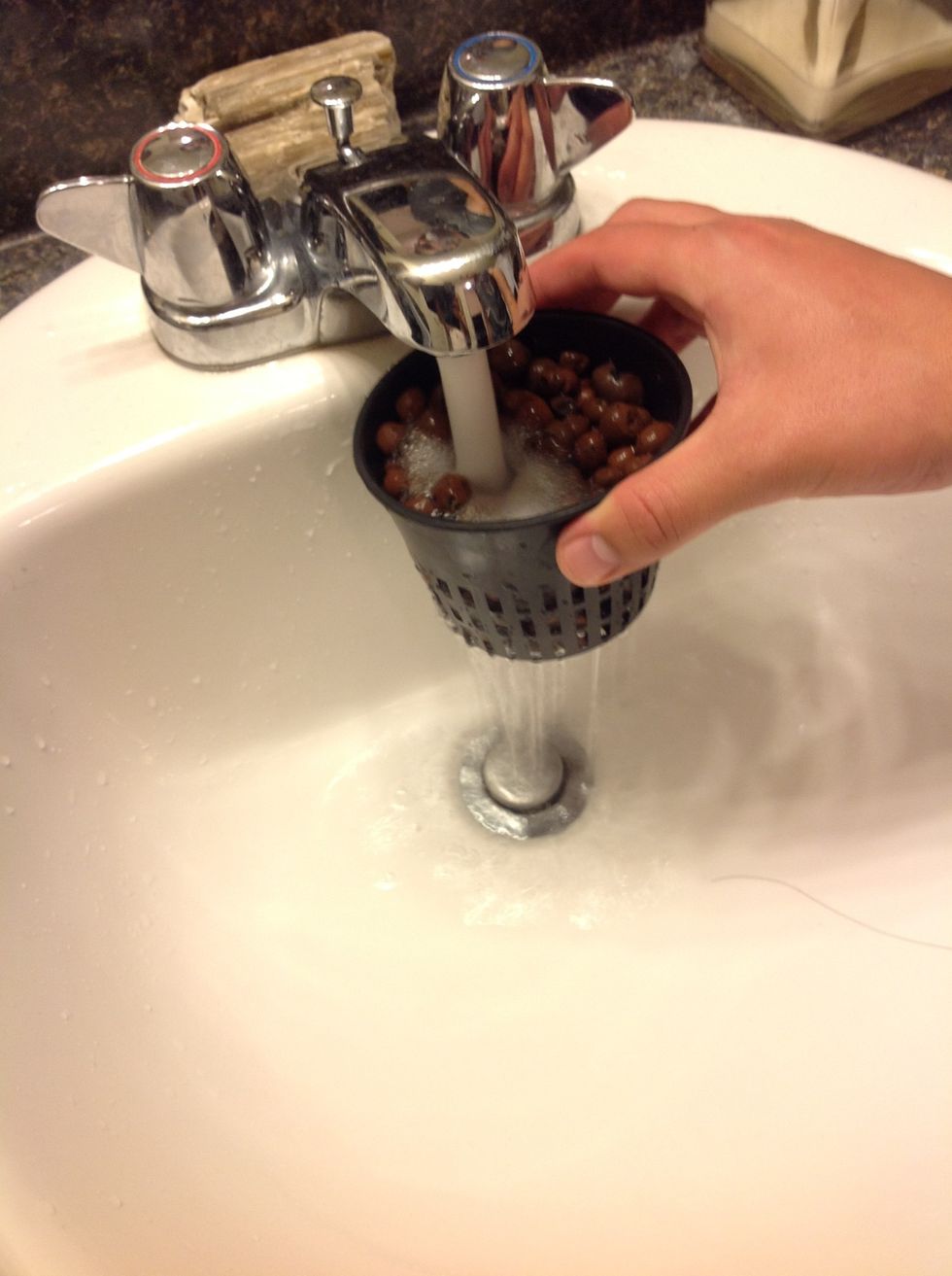 Rinse throughly to get all the dirt and dust off the medium.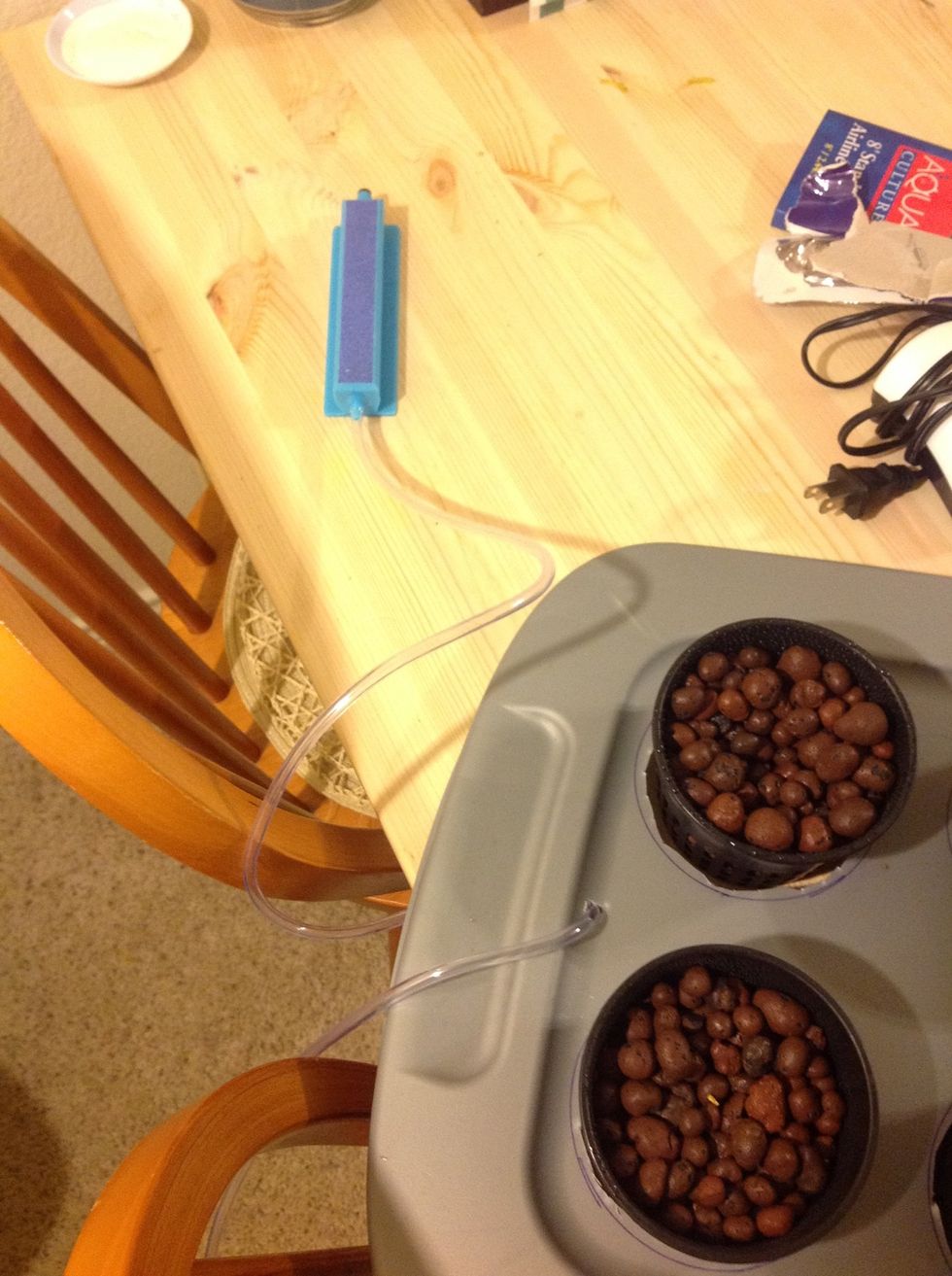 Place airhose through the hole, connect to airstone and place at the bottom middle of the tote box.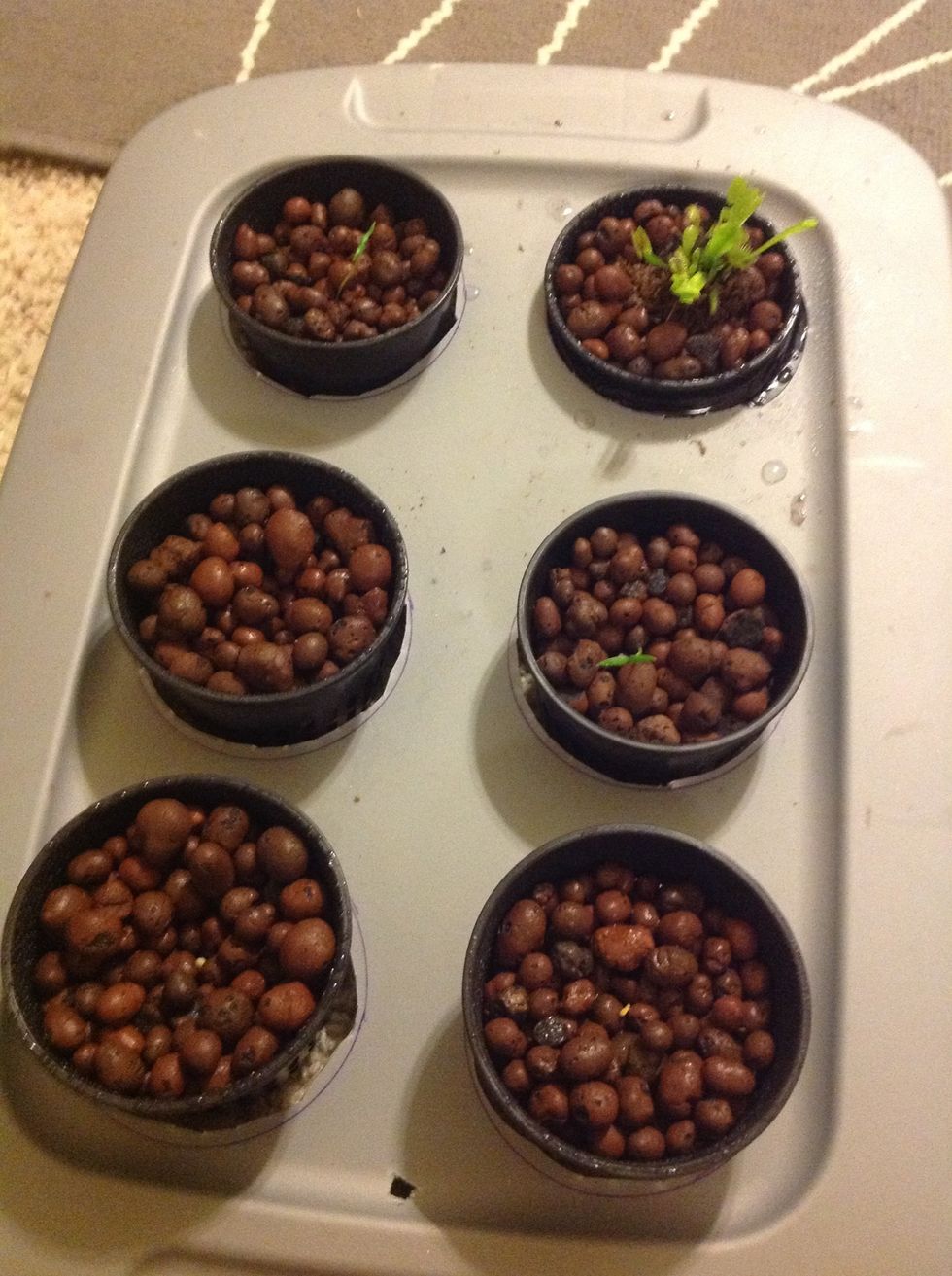 Place seeds in middle of the grow medium. If you transplant, make sure you wash the roots of the plant with lukewarm water to avoid shock.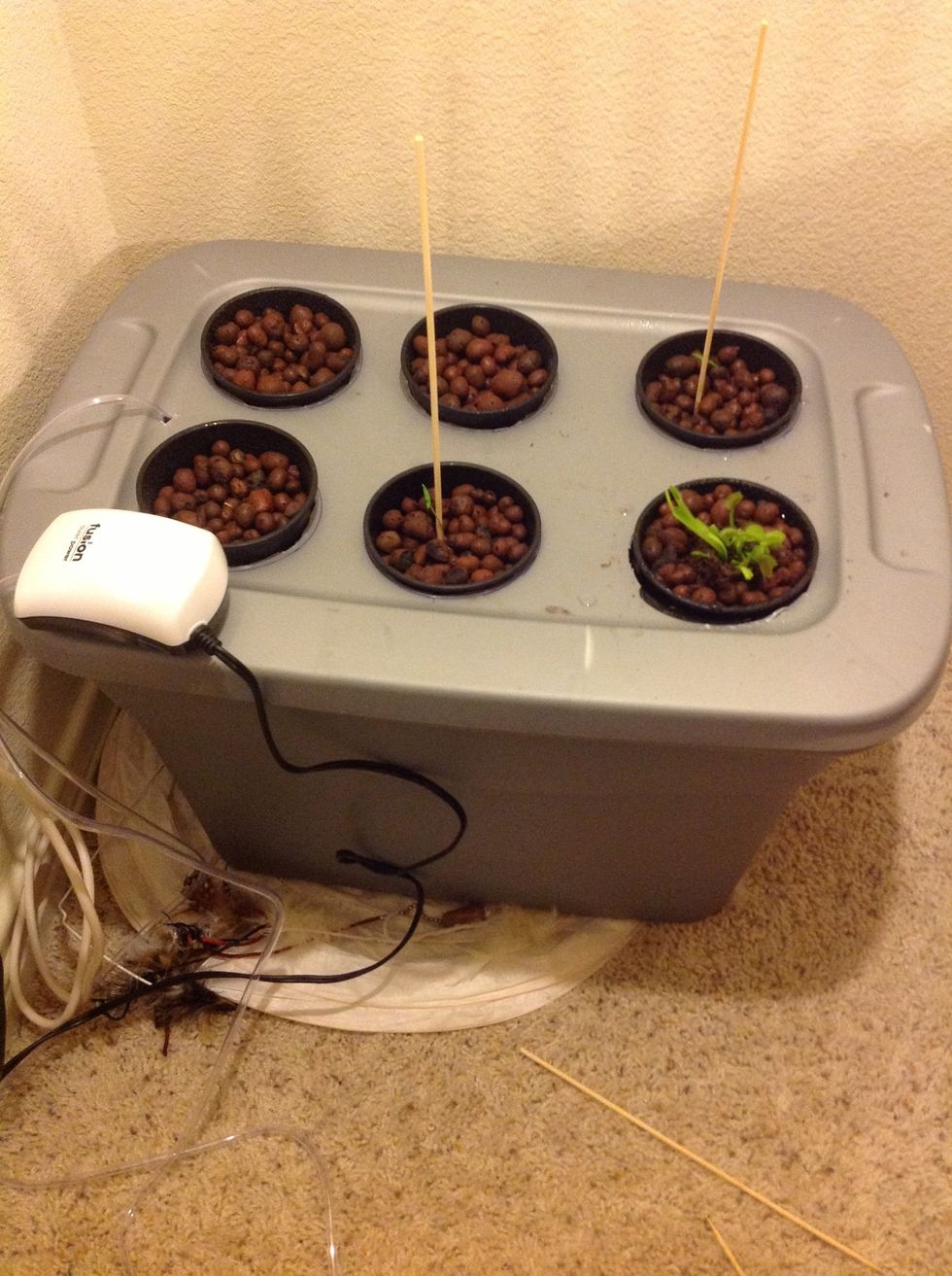 Plug in air pump. Your setup should look like this, you can add support sticks if desired. You will have to manually water the plants till the tip of their roots submerge into the water.
Every 2 weeks change the water, adding same amount of nutrient then PH balancing the water. From here you can use a grow light or simply place box outside.
If you place the box outside, line the box with black tape and cover any holes light could get through. This is because you dont want any light exposure to promote the growth of algae, which is bad.
Algae will cover the roots of your plants, stopping them from absorbing oxygen and nutrients, killing them.
You can grow anything very quickly and the yields are bountiful! I will update the guide every week to show progress of the plants. Thanks for looking!
1.0 Tote box. I used a 10 gallon one.
Grow medium. I used clay rocks.
1.0 Plant nutrients.
6.0 Plant seeds or plants.
1.0 Aquarium air pump.
1.0 Air pump hose with at least 2 feet length.
1.0 Ph down.
1.0 Ph up.
1.0 Ph test kit.
Grow light (optional)
6 3-4 inch net pots.