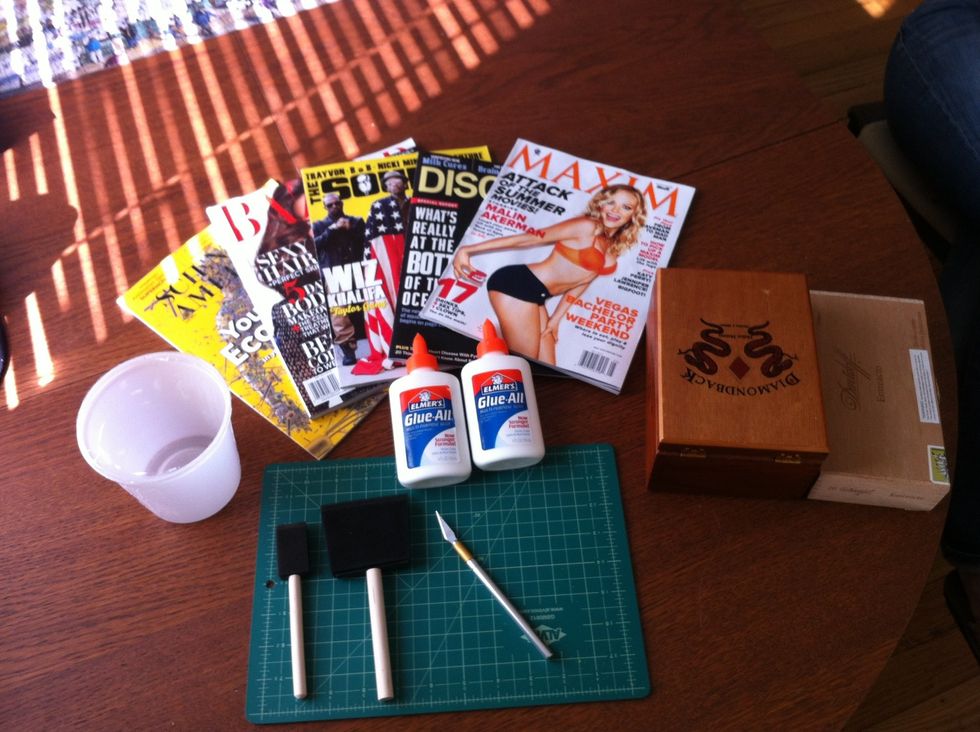 Collect your supplies.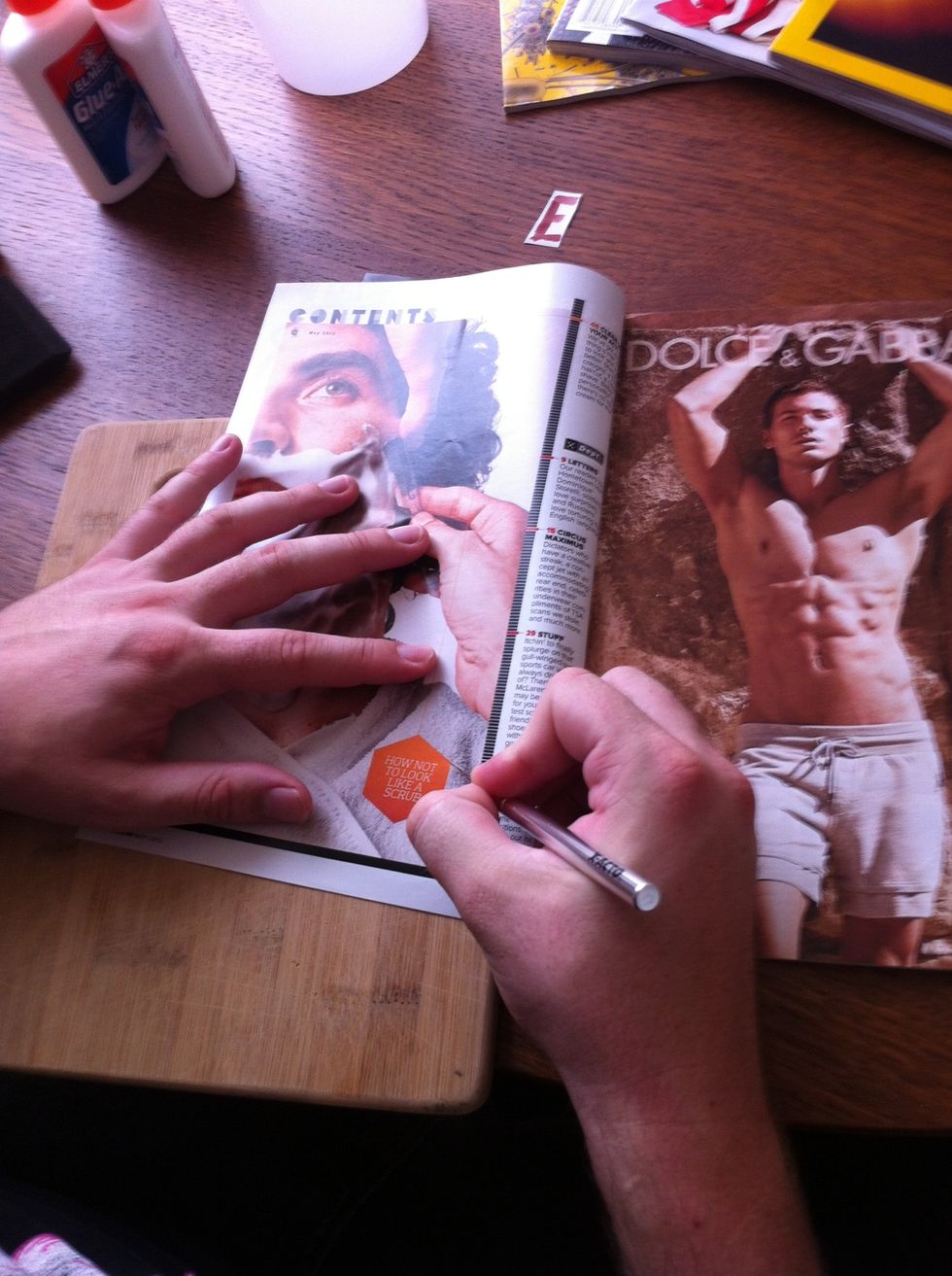 Start to cut out elements from your magazines. You can choose a theme or just collect random interesting images.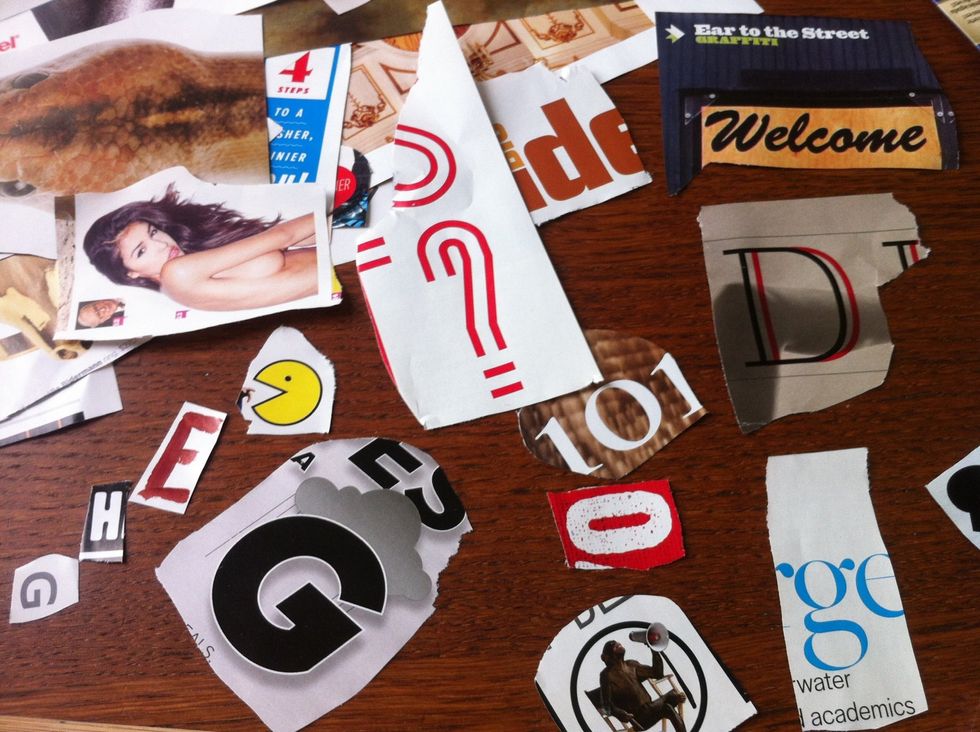 Leave space around the image when you cut, or just rip out the pages.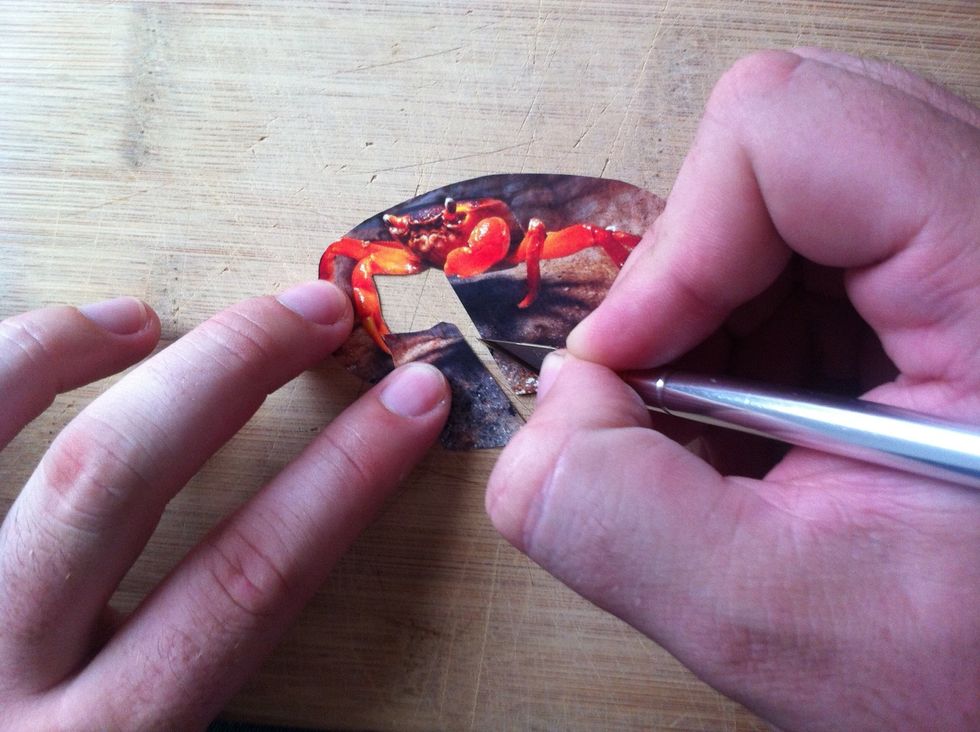 Start to refine the clippings. Cut away excess paper piece by piece so as not to rip the paper.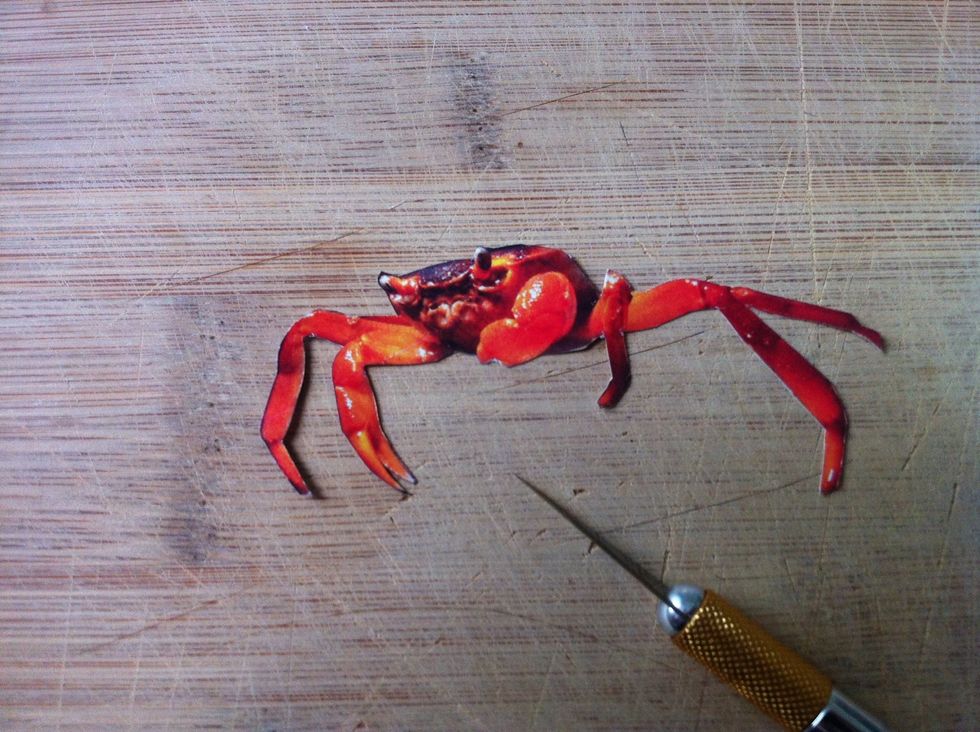 Here's a finished clipping... Crabs!!!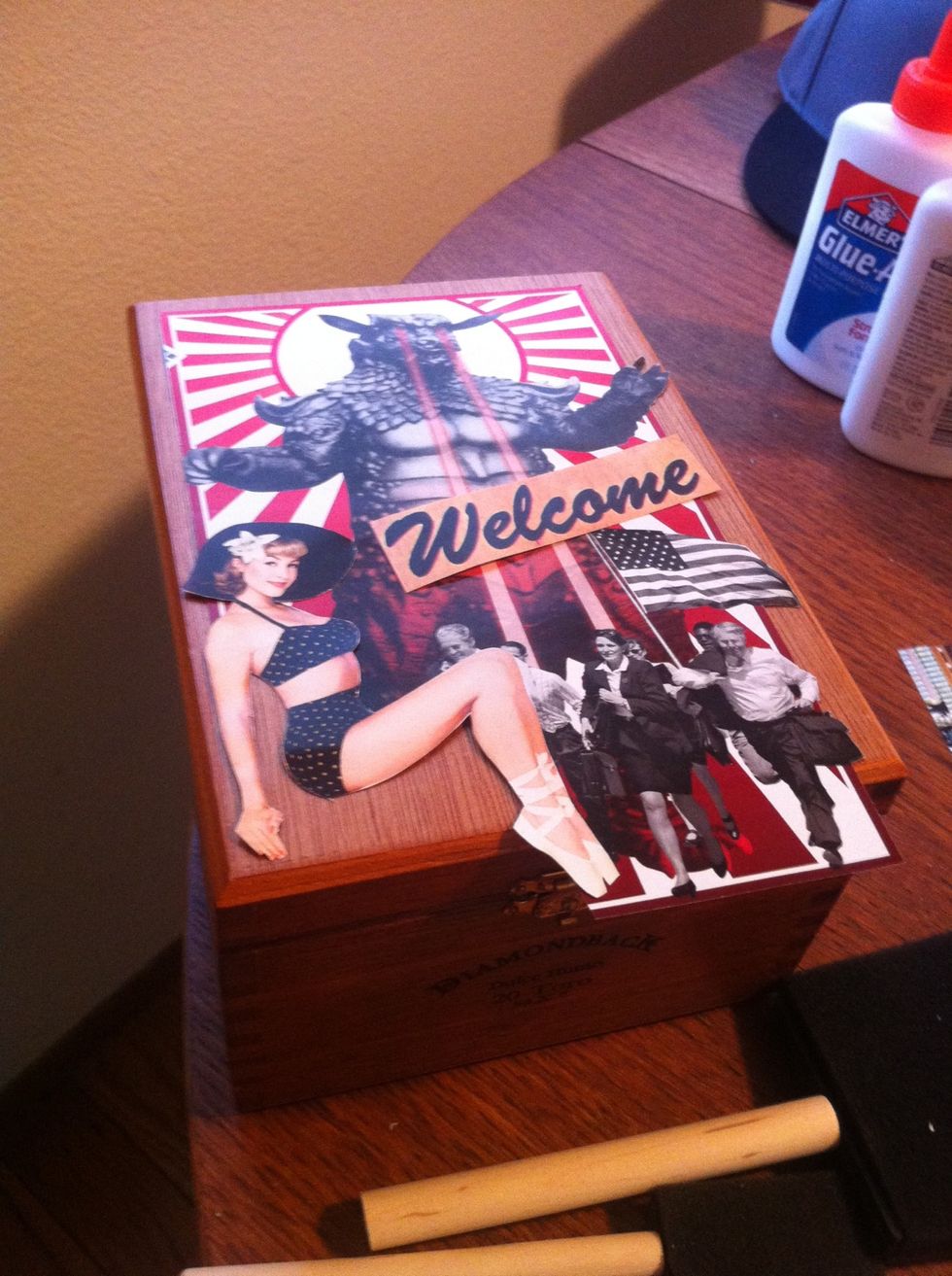 Arrange your finished clippings on the cigar box.
Mix your Elmer's glue and water in a container with a small foam brush. The solution should be 3 parts glue, 1 part water.
Gently apply glue solution to the back of clippings. The paper will curl and become flimsy, so be gentle.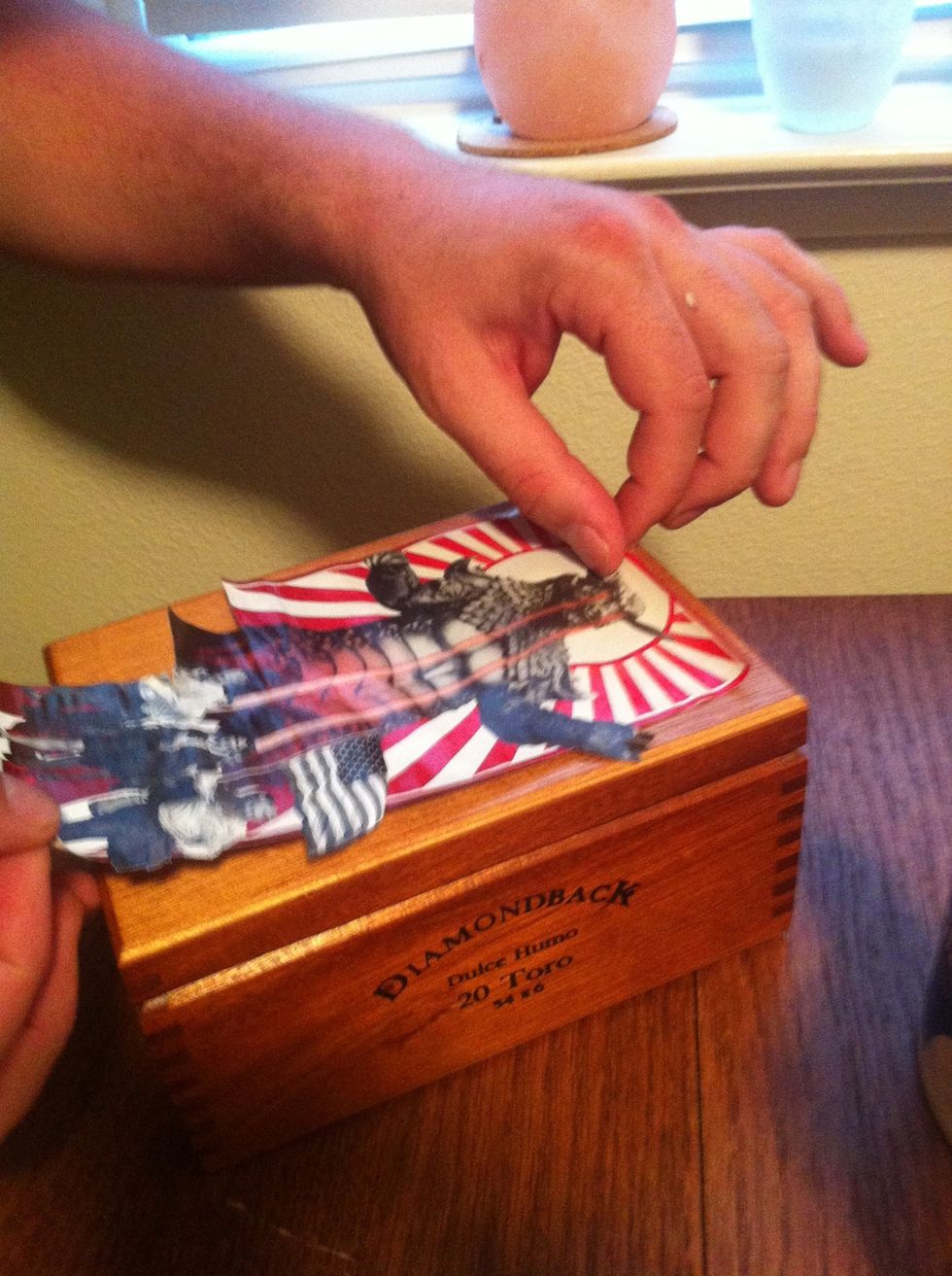 Gently apply clippings.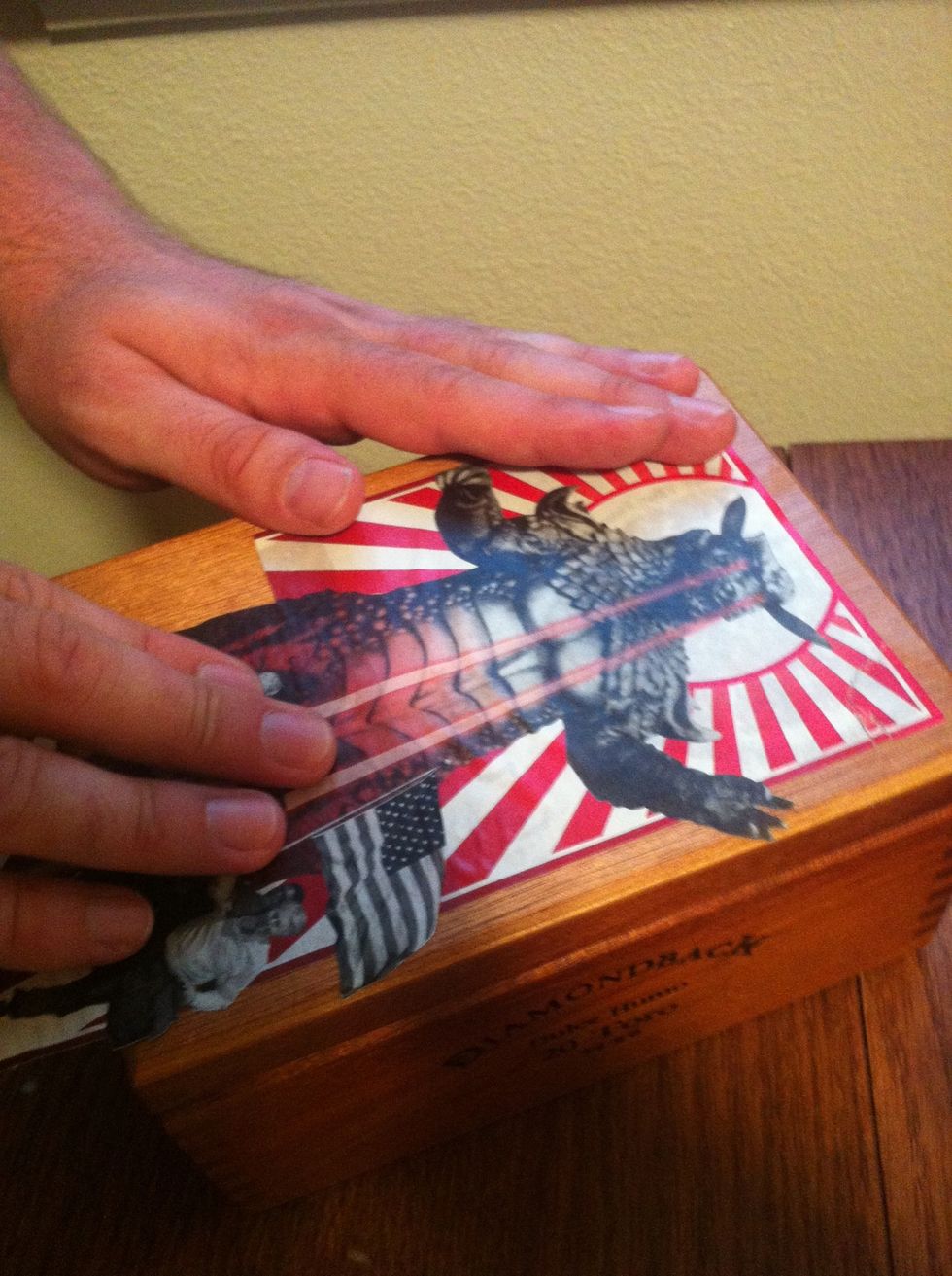 Smooth out air bubbles and wrinkles. Paper will tear very easily.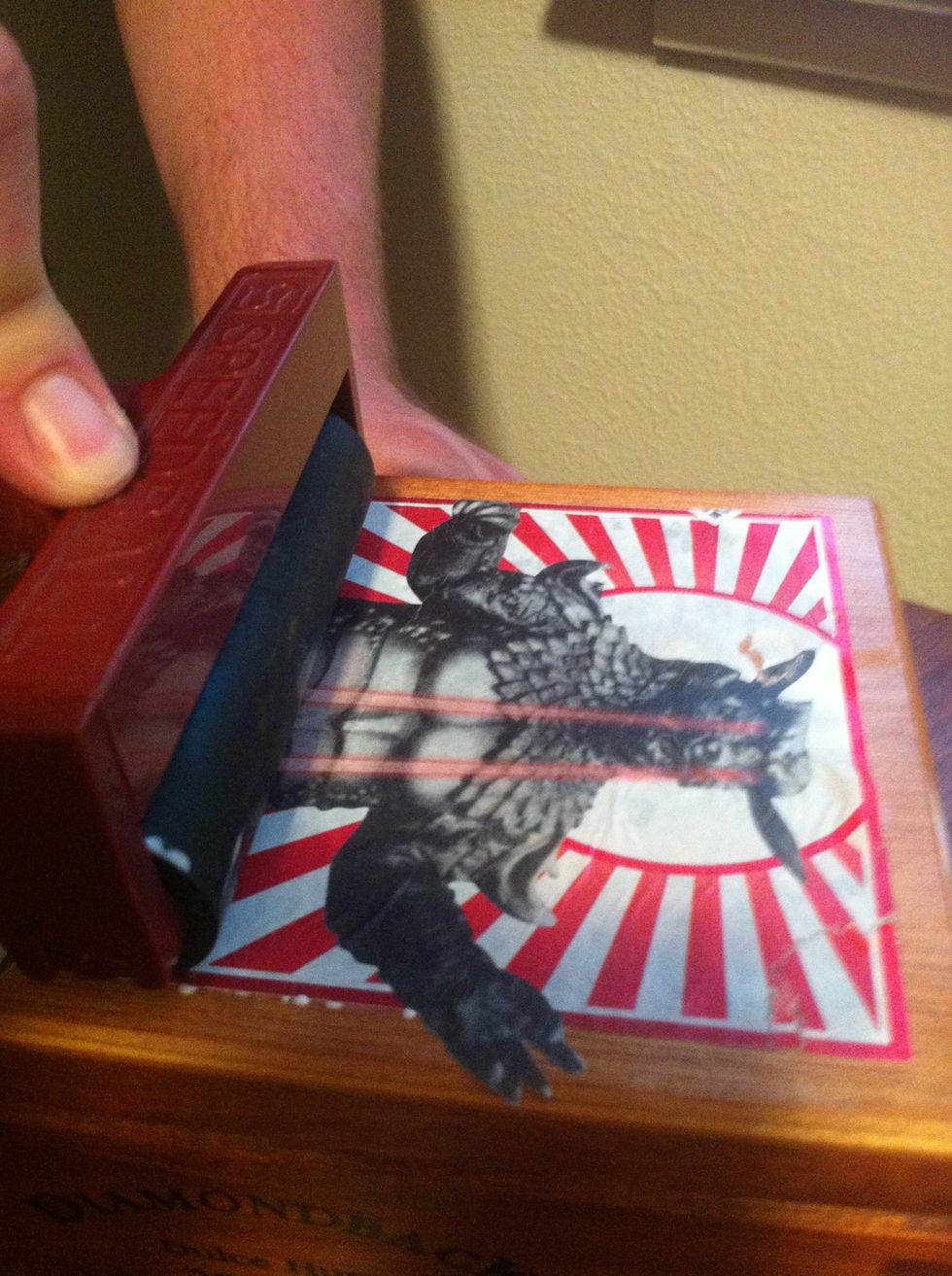 Use a roller if you have one. Be aware of excess glue the roller picks up, as it can pull or tear images. One quick roll should suffice.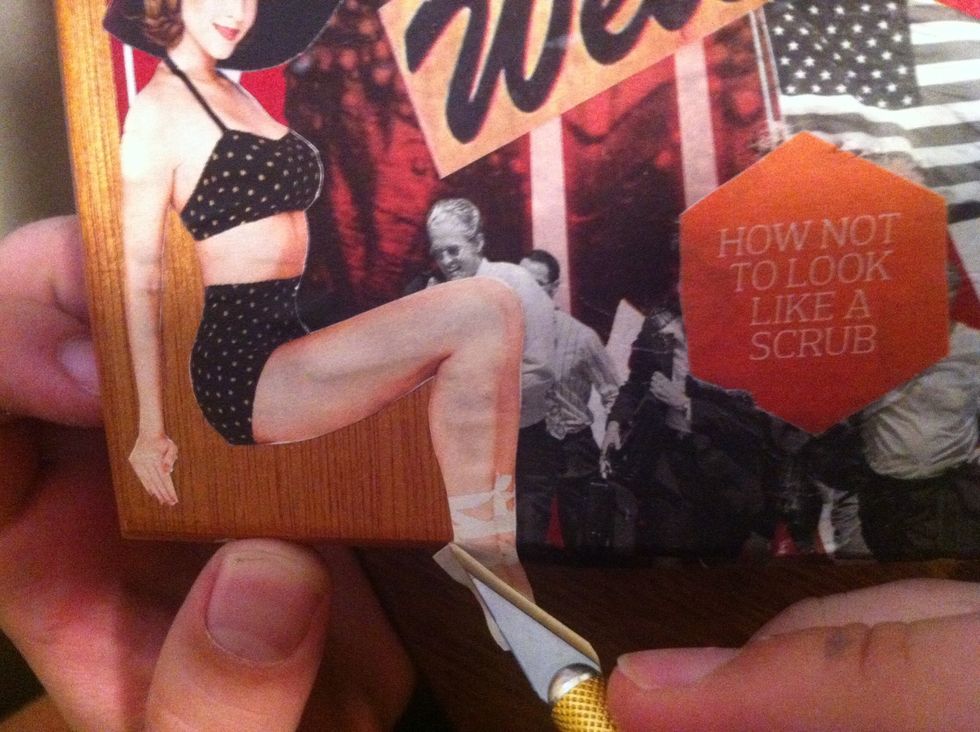 Allow the glue to dry a bit and cut away the excess overhanging clippings.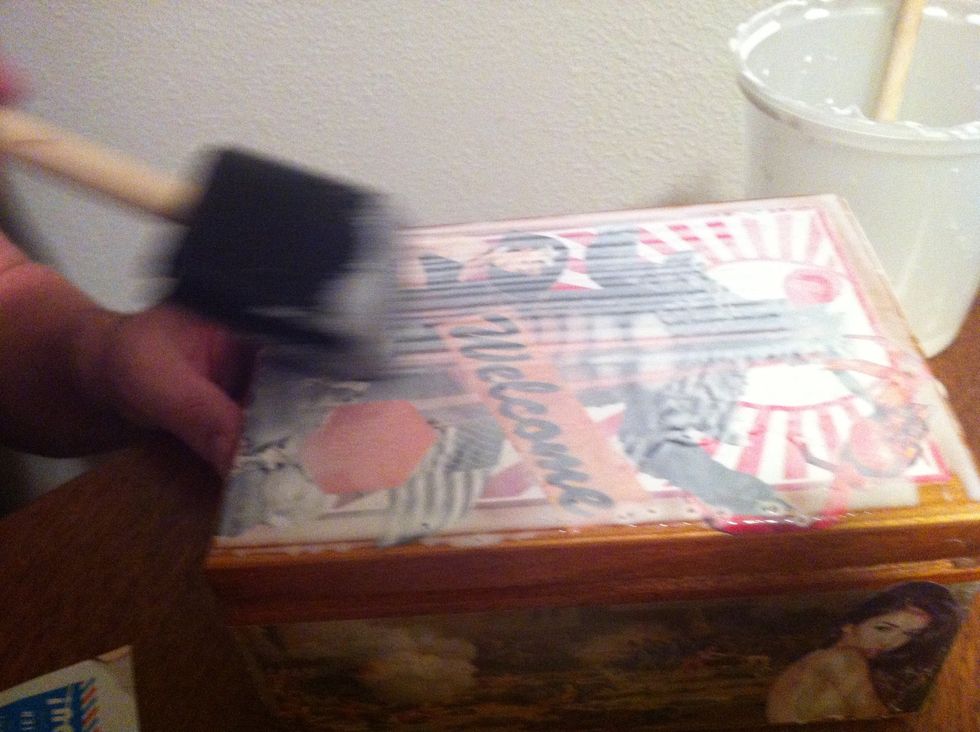 Once you are done applying all your clippings take your large foam brush and apply a layer of the glue solution over the whole box.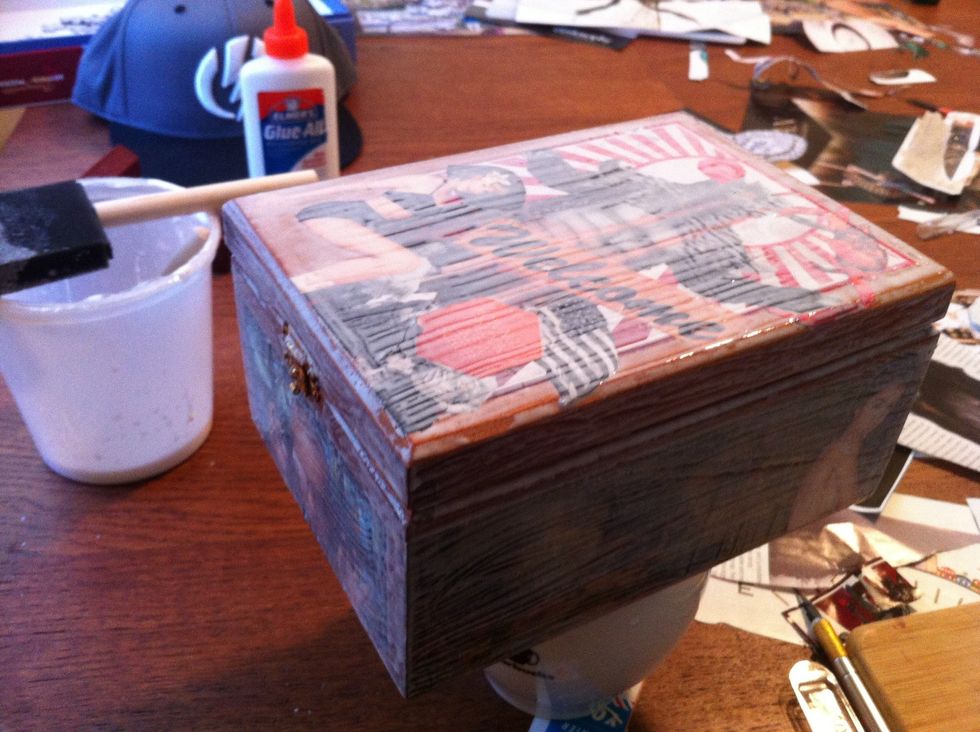 This is the box after 1 coat. After the coat turns clear and dries, apply 4 or more coats until the surface is smooth to touch.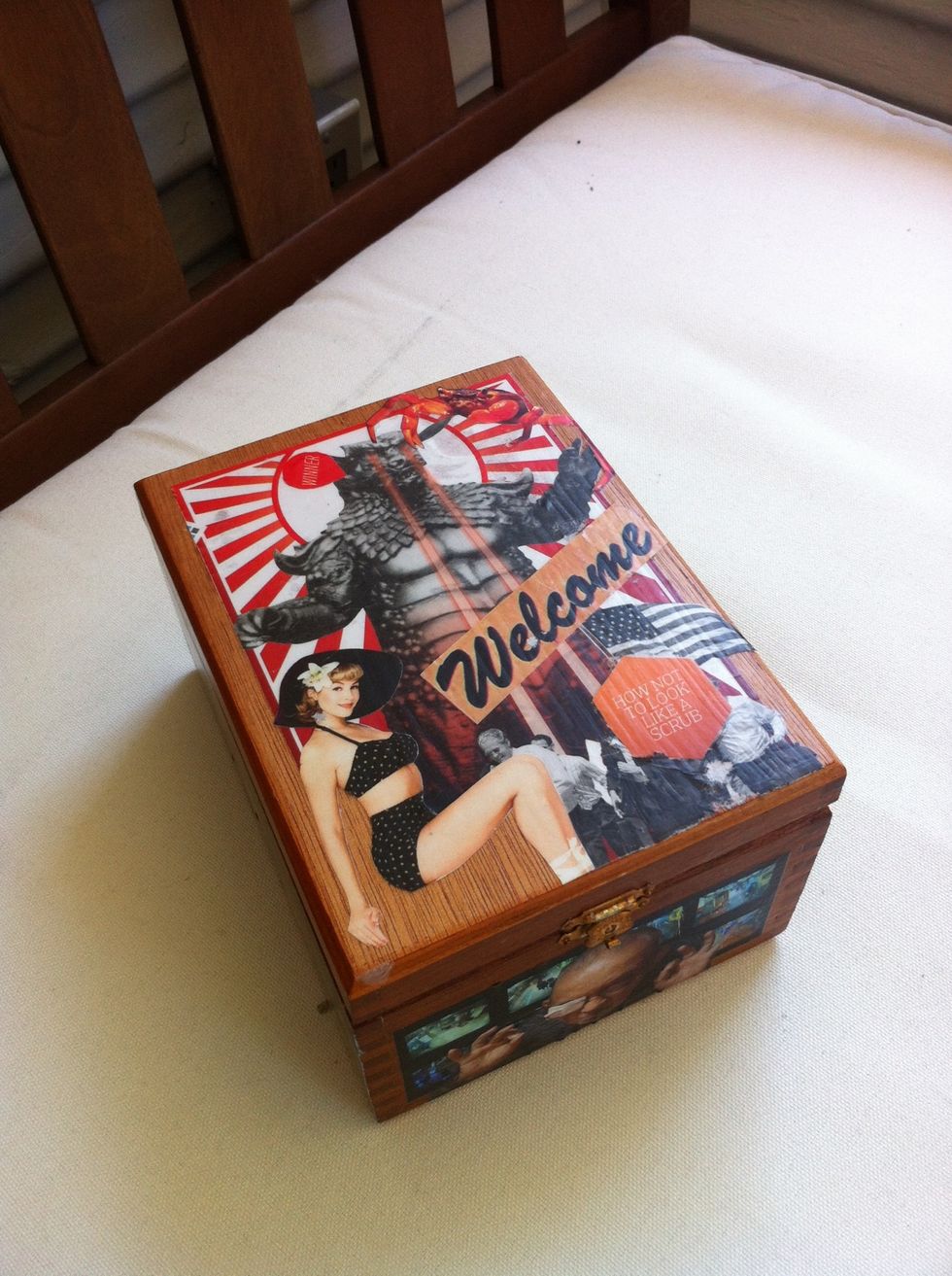 And voila! I've heard you can sand the layers with a fine grit sandpaper for a super smooth varnished look, but i've never tried it. Great for personalized gifts and a lot of fun to make!
1.0 Cigar box
1.0 Elmer's Glue
1.0 Exacto Knife
3.0 Magazines/newspapers/comics
2.0 Foam brushes
1.0 Roller (optional)
1.0 Cutting board
1.0 Container
Water