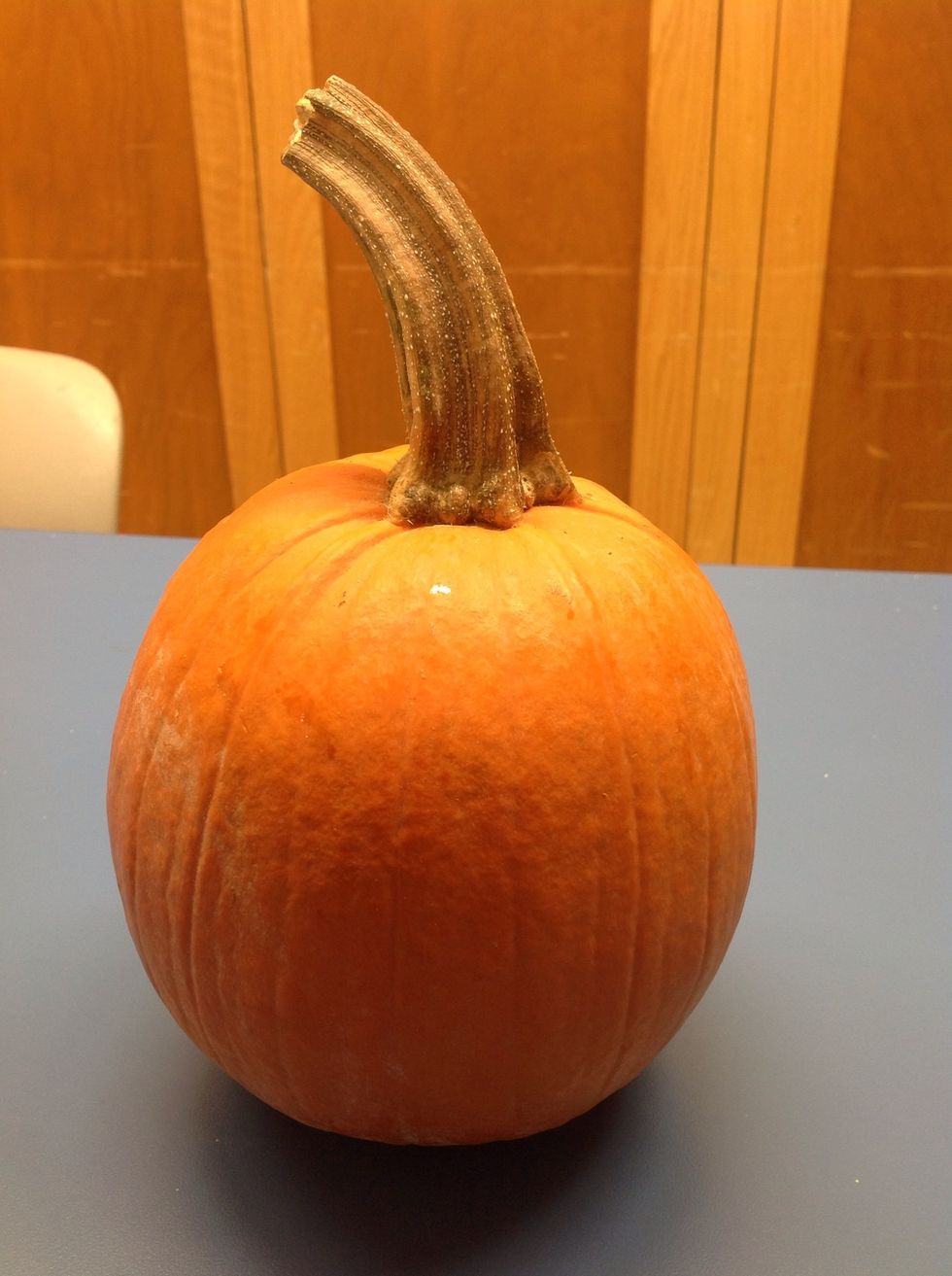 Buy a small round pumpkin, around 3 lbs. Often referred to as a pie pumpkin.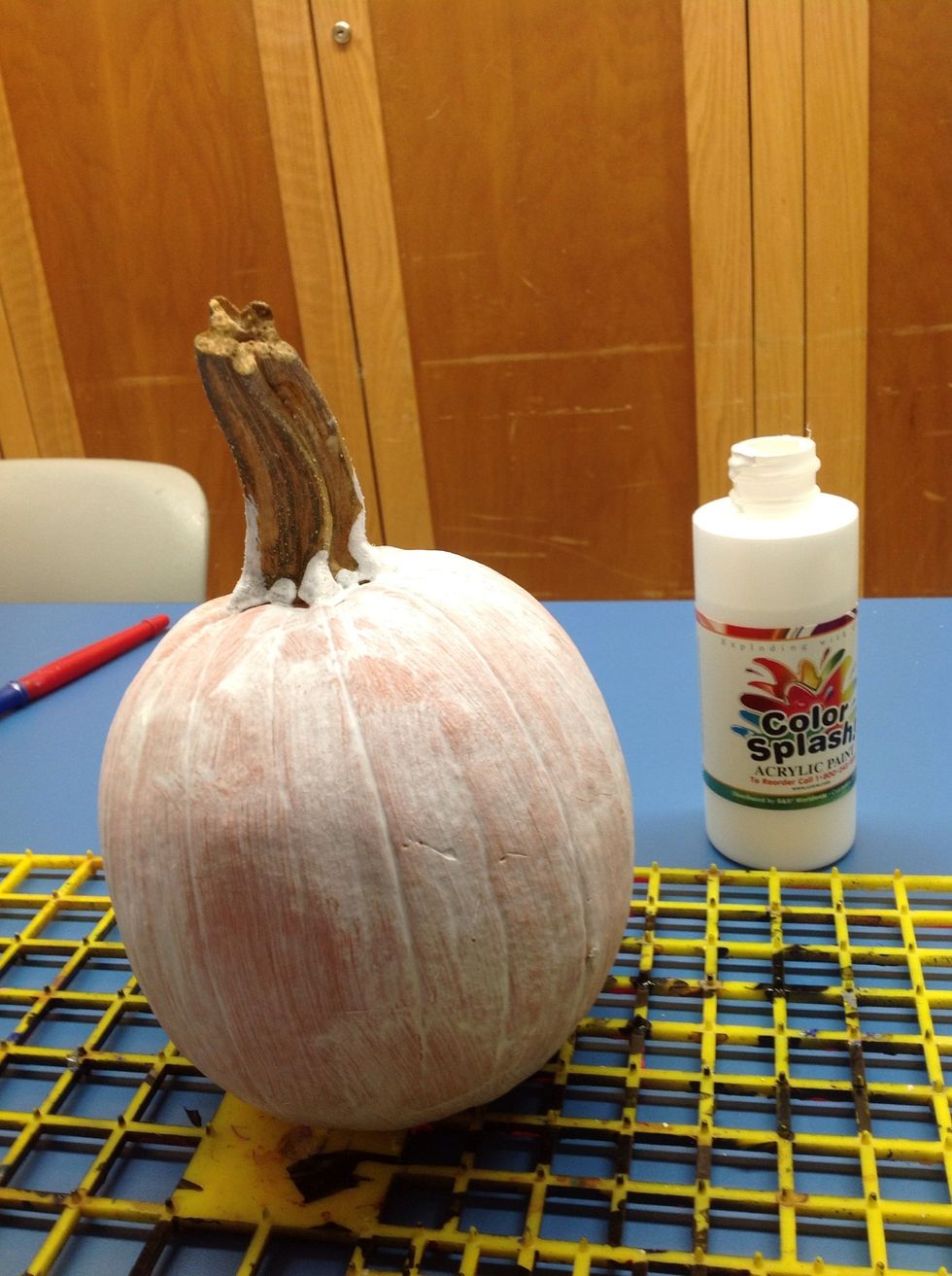 Paint the pumpkin white with ONLY acrylic paint.
Purchase tissue paper that has a matching design and color scheme of your home. Cut tissue paper into small strips.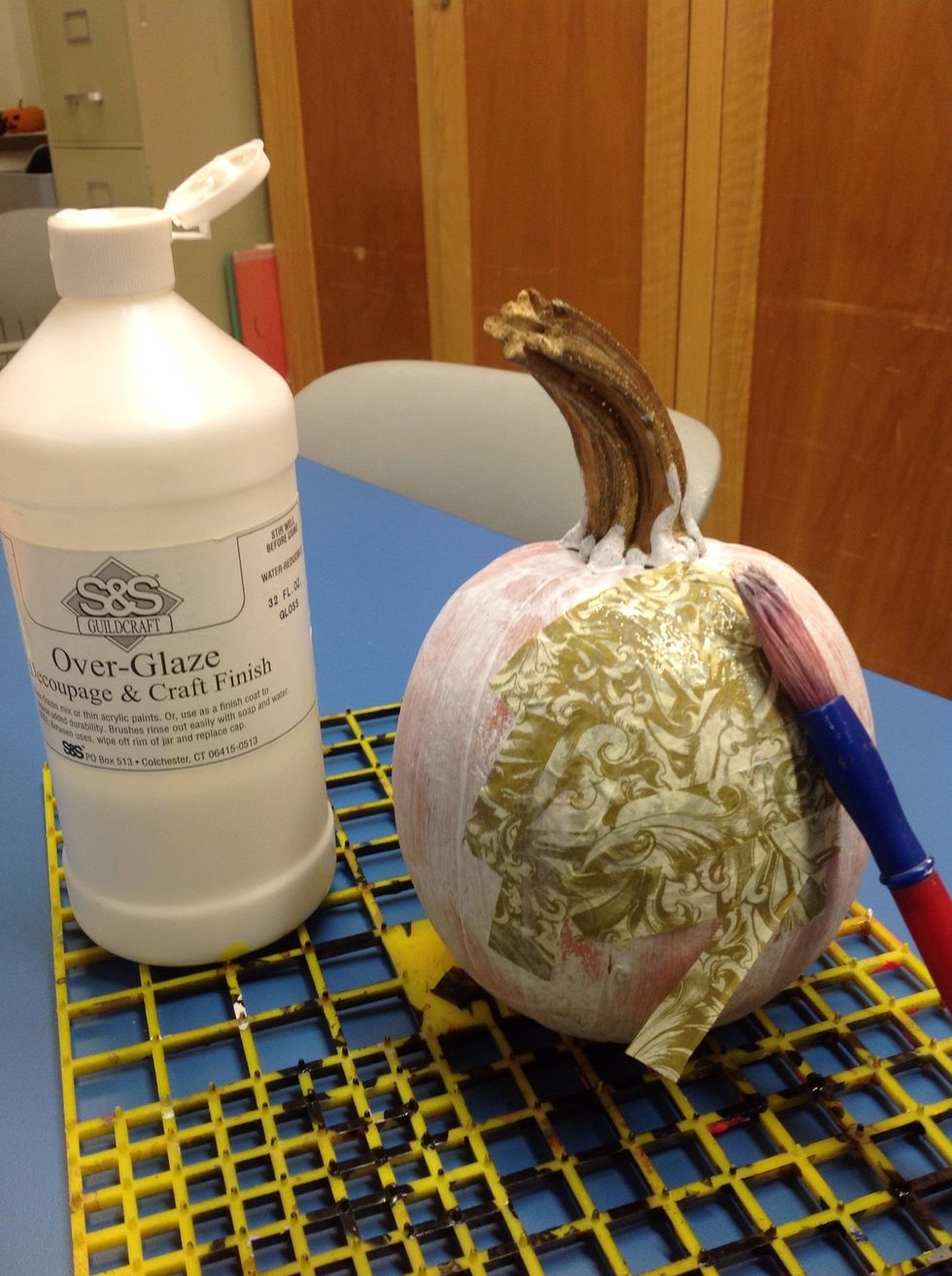 Spread a thin layer of over-glaze on the pumpkin and smooth tissue paper in an overlapping fashion. Making sure to cover the entire pumpkin.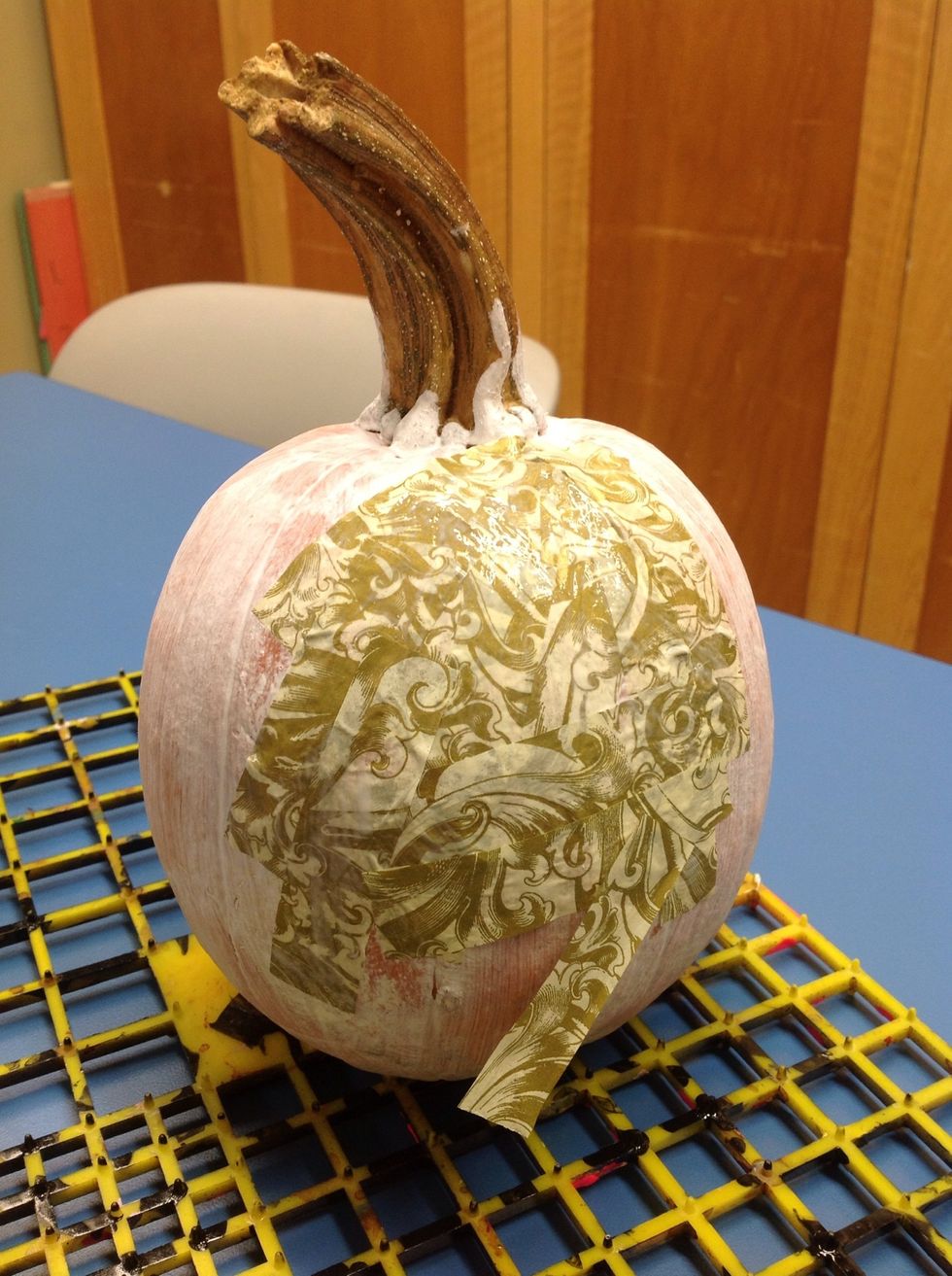 Paint over-glaze on top of the tissue paper to seal all the layers together. Smooth the tissue with your fingers to bring out the natural markings/texture of the pumpkin.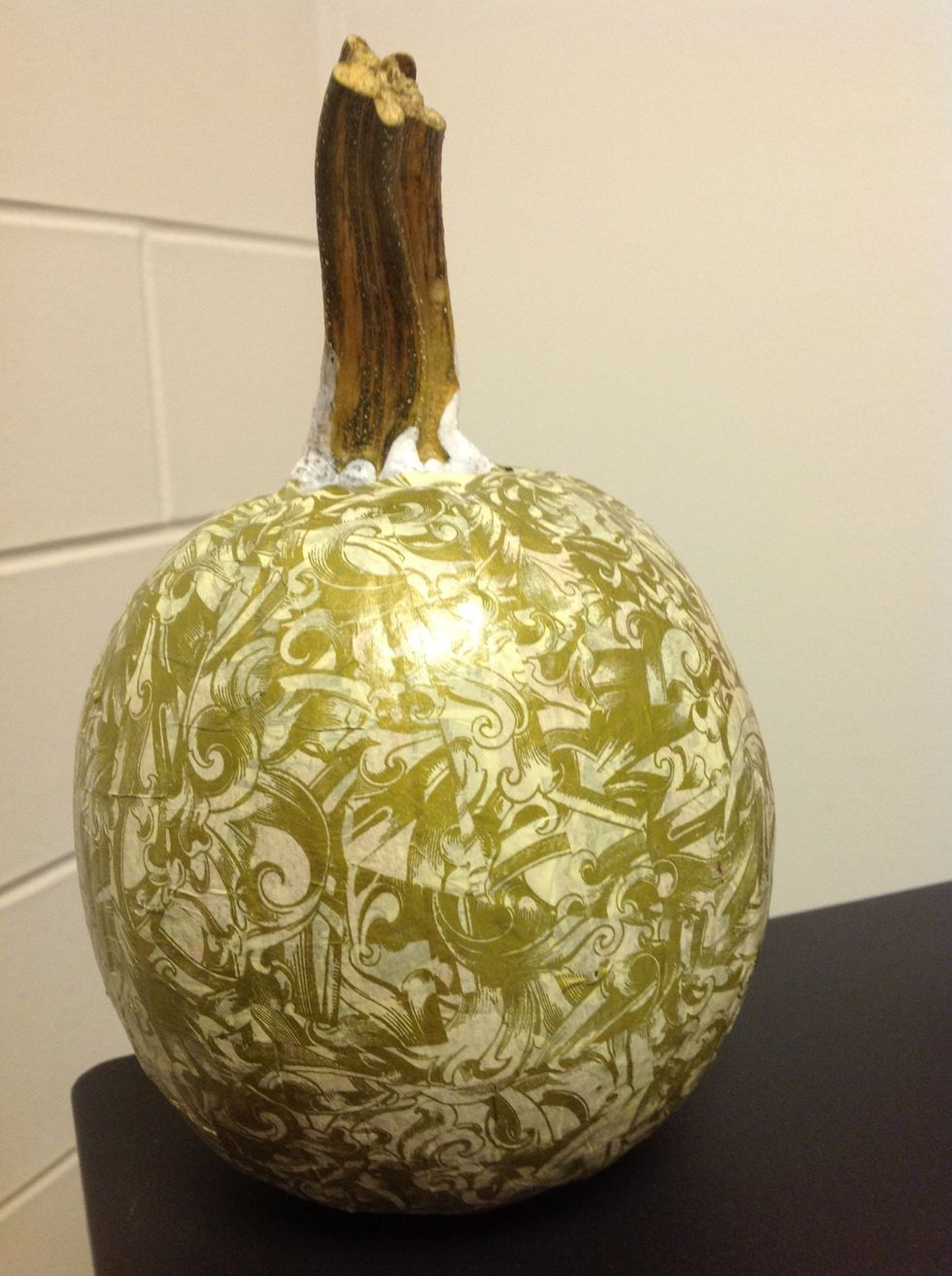 Your pumpkin is finished with a beautiful shiny coat :)
Thank you for exploring this craft!
1 small pumpkin
White acrylic paint
Paint brush
Patterned tissue paper
Scissors
Overglaze decoupage