How to make a deconstructed eggplant parmesan
I learned about this little treat when living in Italy. It has all the ingredients of a typical Eggplant Parmesan, but it is prepared a little different! Plus it takes 1/2 the time to make...
I cooked this in a toaster oven. It's summer time and the oven gets the kitchen too hot for me. Either way, preheat your choice of oven to 400 degrees.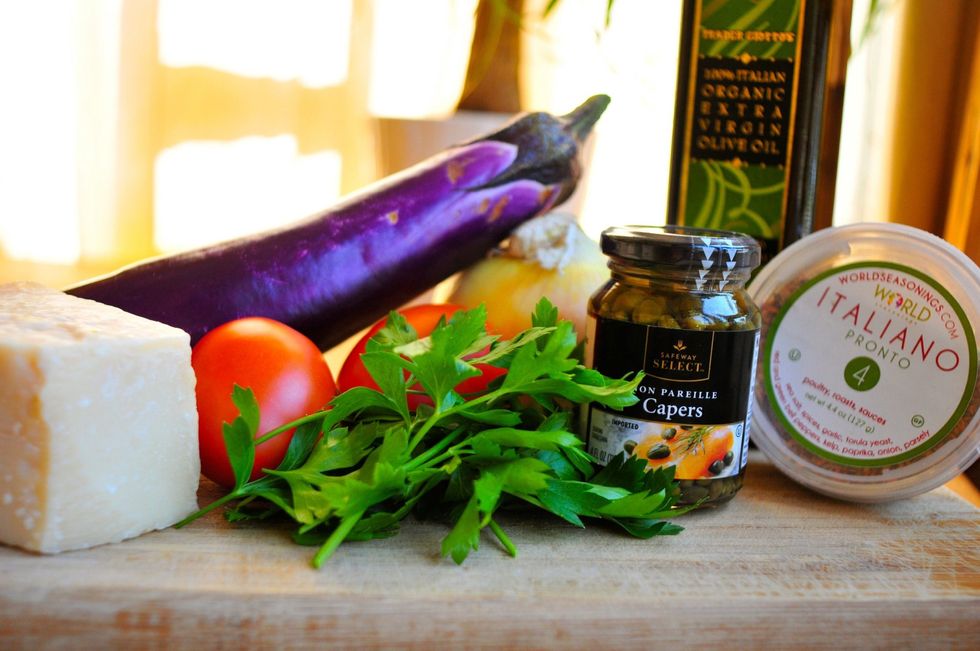 Everything you will need. You can skip the capers if you prefer, but they add a nice little flavor to the dish. This is great as a meal or as "finger food" for dinner parties or social events!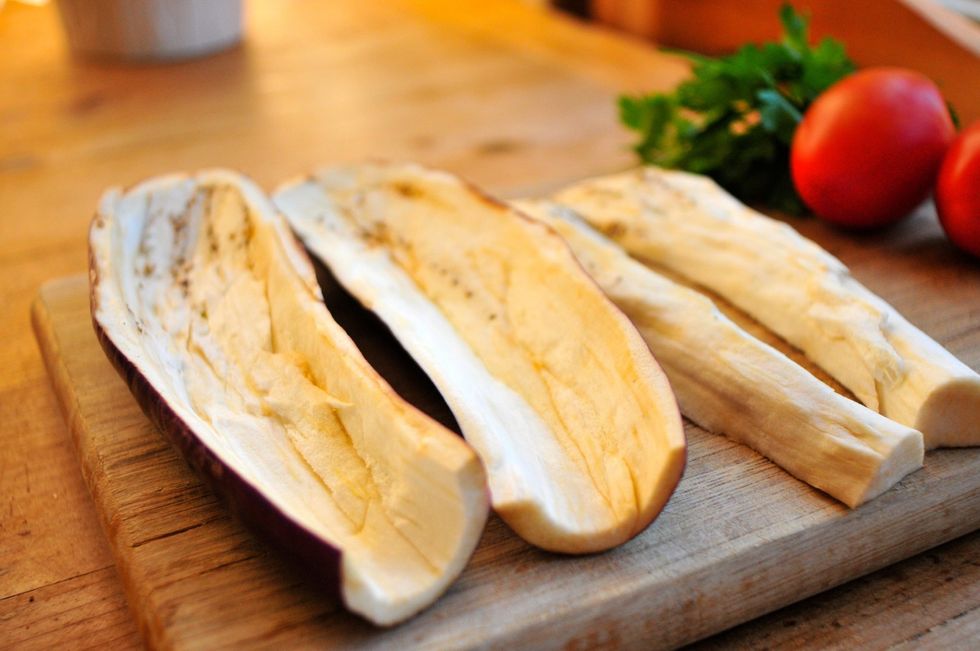 Cut the stem of the eggplant off, then cut it in half lengthwise. This part is tricky - carefully carve out the eggplant with a small knife. You want to make a "boat" out of both halves.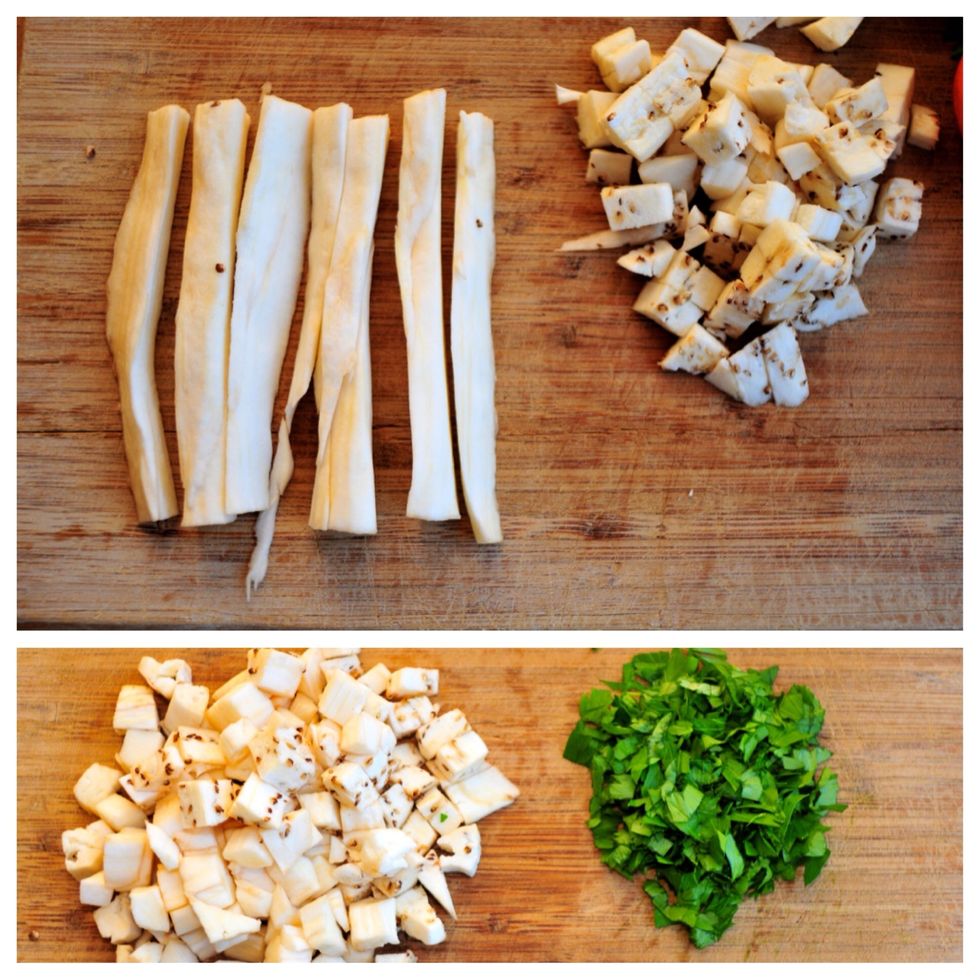 Take the eggplant you just carved out - cut it into strips like pictured. Turn and dice them about 1/4" in size. Place in a bowl while you prepare the other ingredients. Chop the parsley, add to bowl.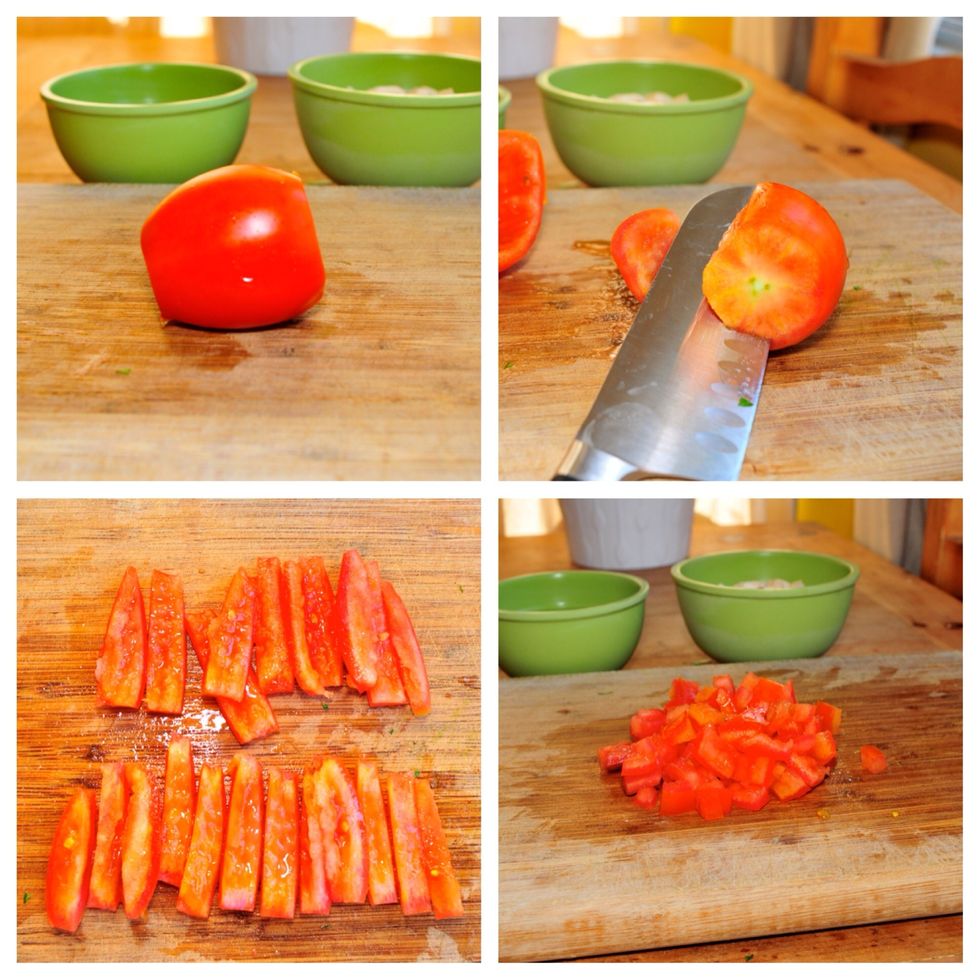 Next you need to deseed the tomatoes. However you want to do it is fine, but trim the tips off, turn sideways, then run a knife through it while rolling it like above. Dice 1/4" add to bowl.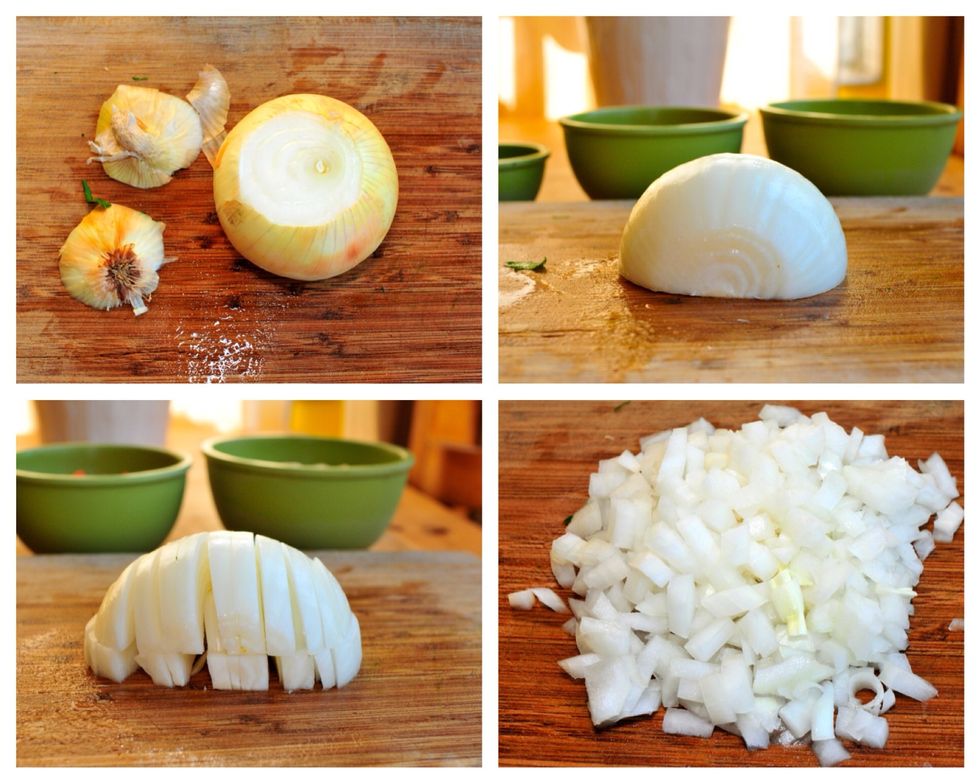 Dice your onion small. Cut off tips, remove skin, cut in half lengthwise, then feel the ribs of the onion - you want to slice down in between each rib. Turn and dice about 1/8". Place in bowl.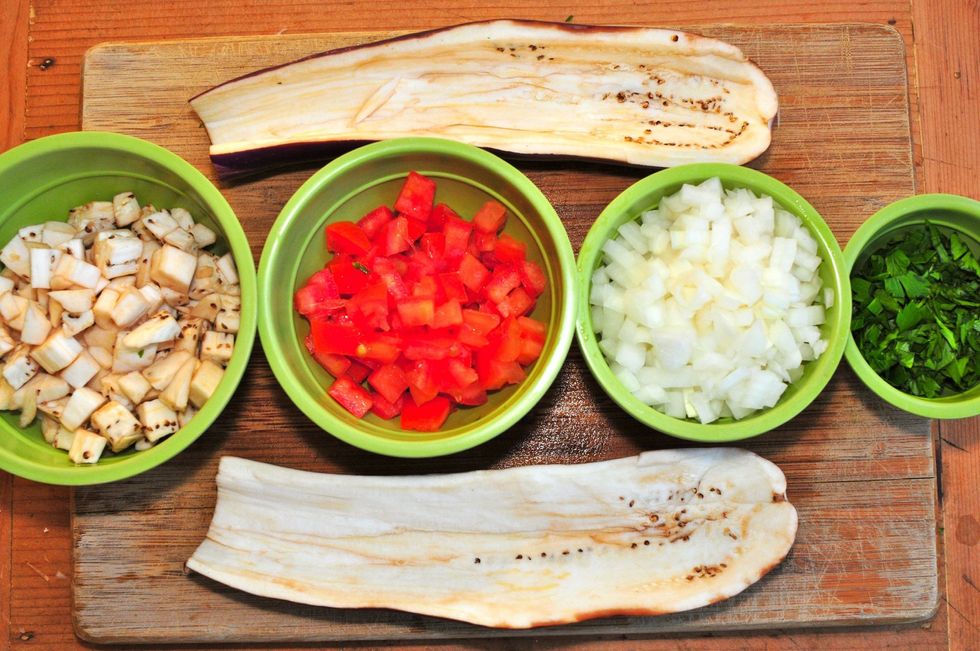 This is pretty much how everything should look once you have prepared It all. You only need 1/4 cup of onions so you will have some left over if you diced the entire 1/2 of onion. Same for the tomato.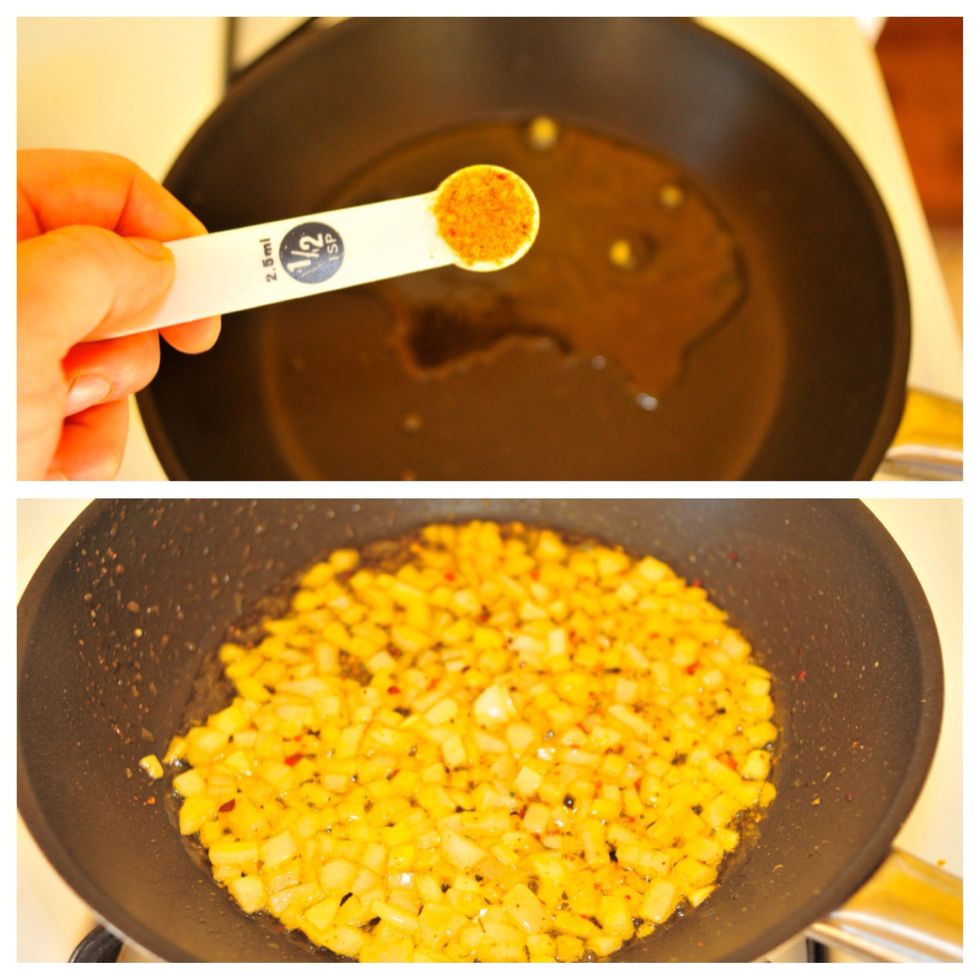 Add 2 tbsp of oil to a hot sauté pan. Let the oil heat up a bit then add 1 tsp of #4 Italiano Pronto. Let it sauté for 15 seconds or so, then add the onions. Sauté the onions for about 3 mins.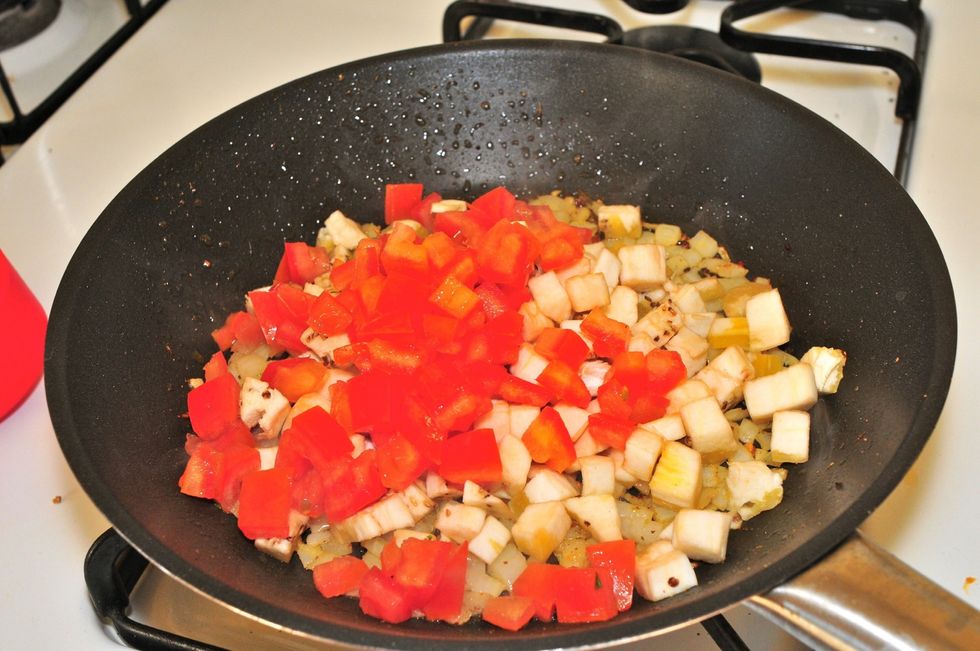 Add the eggplant and tomatoes, toss in the pan to mix with the onions, then sauté for about 2 more minutes. You don't want to over cook it because you will cook it all in the oven for 25 minutes.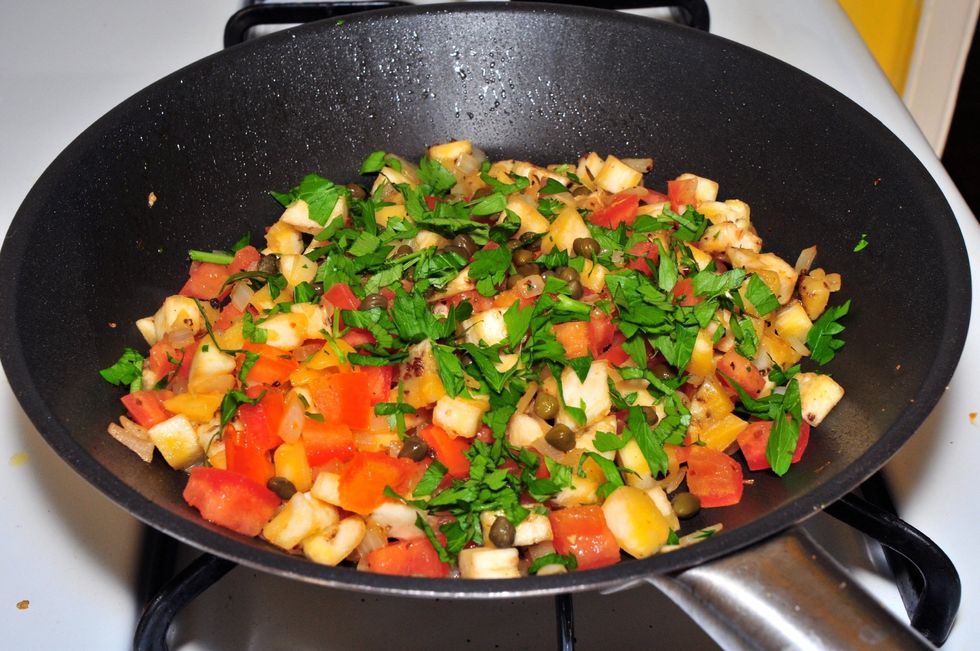 Add the 2nd teaspoon of the Italian seasoning blend, capers and parsley then sauté for another 2 minutes. I like to add flavor in layers. It helps keep everything uniform in taste. Remove from heat.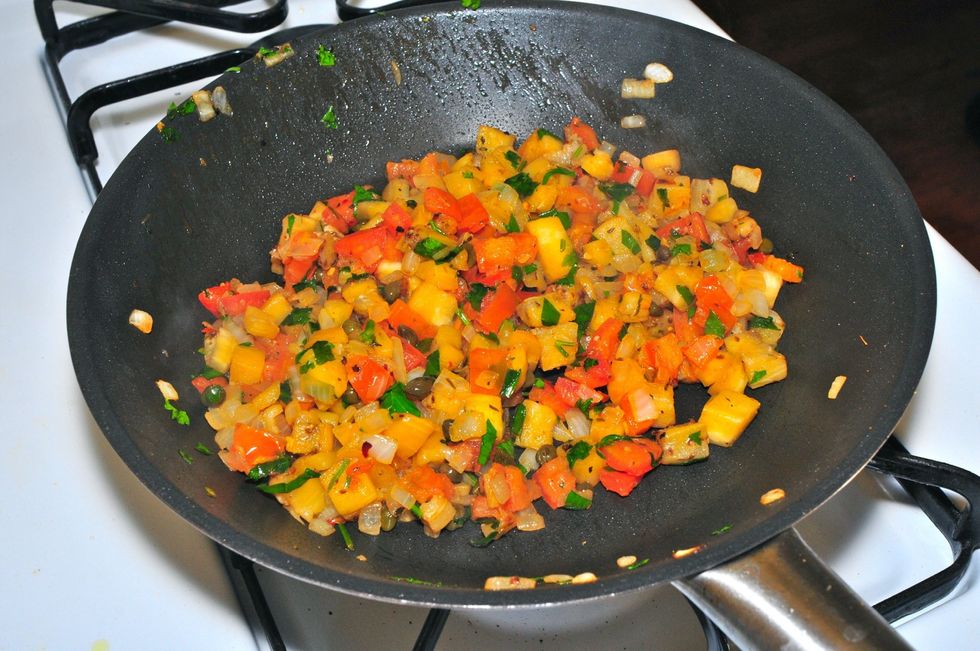 This is what it should look like after everything has sautéed. If you would like to cook this recipe exact, go to worldseasonings.com and use the code "snapguide" for a 20% discount on Pronto Italiano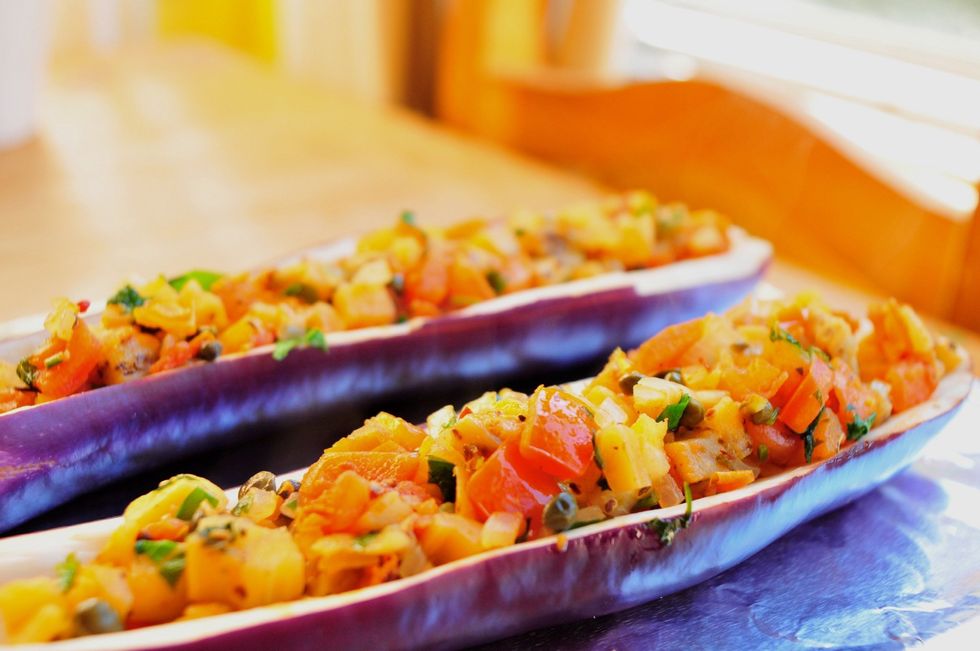 Next you need to fill the eggplant "boat" with the mixture you just cooked. Place them on a cookie sheet lined with foil, then fill.
Top with plenty of Parmesan cheese. Then place in preheated oven for 23-25 minutes.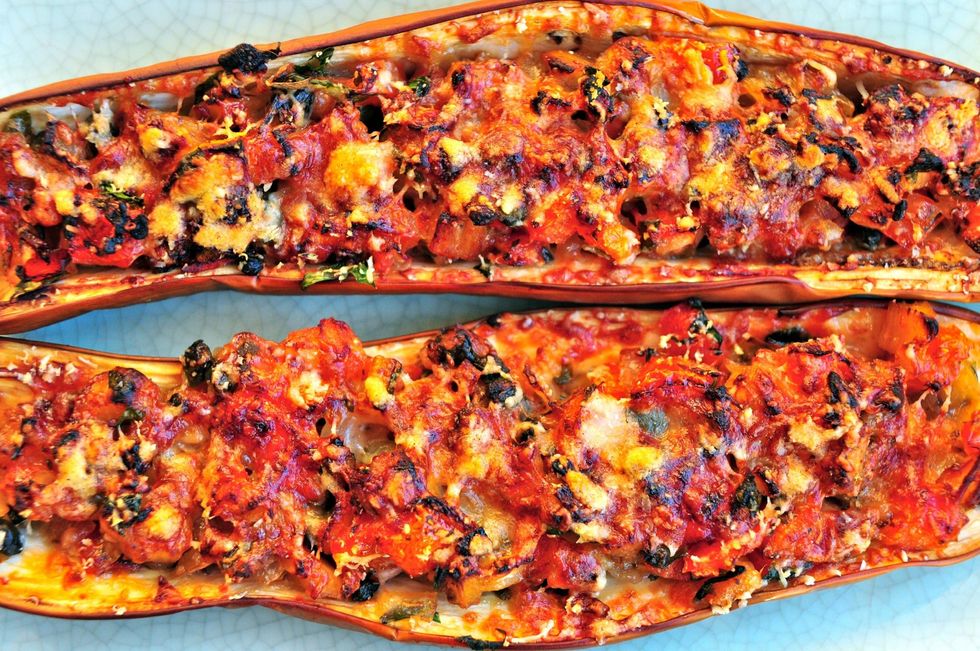 Wow...this was so good!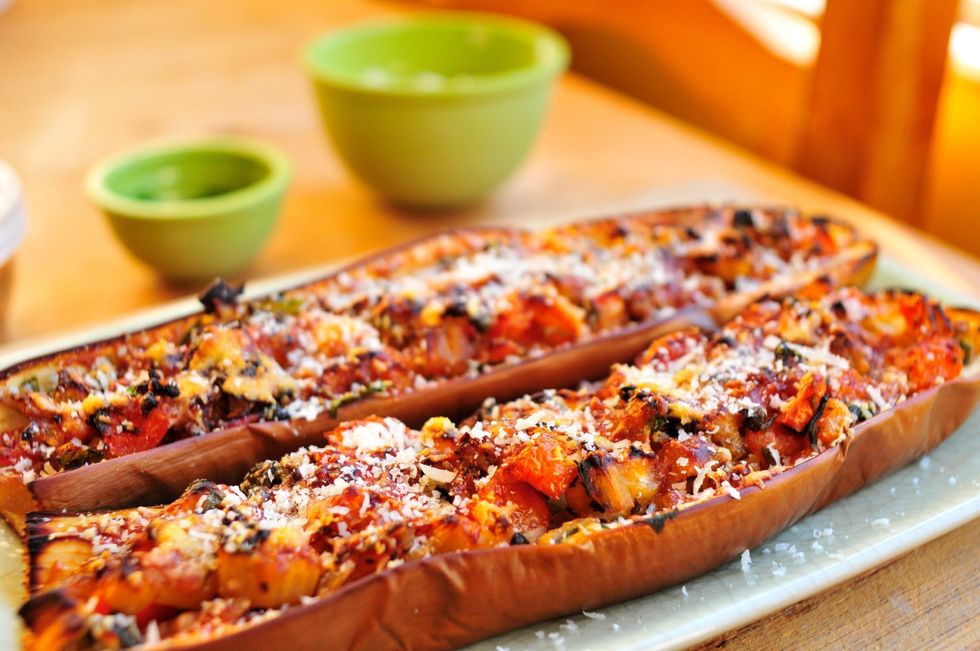 Top with a little more Parmesan cheese then carefully cut into 2" pieces or so. It will be very hot so be careful not to burn your fingers. Place on serving dish and enjoy!
This lasted all of 5 mins before we scarfed it down. This is a very healthy recipe. I hope you enjoy it as much as we did. Toss a fresh salad with a little olive oil and #8 Sassy Salad to go with it!
Thank you for viewing this guide. All of my guides are recipes designed around my seasoning blends we used in my father's restaurant. Sassy Salad is an amazing blend for quick and easy dressings.
If you would like to learn more about our blends, go to www.worldseasonings.com. We make 9 varieties that are gluten free, kosher and all natural. I promise you they will make your cooking amazing!
1/4tsp #4 Pronto Italiano from World Seasonings
1.0 Japanese eggplant (larger rather than smaller)
1.0c Roma tomatoes (seeded and diced)
1/4c Onion, diced
2.0Tbsp Italian parsley
2.0tsp Capers, drained and rinsed
1/2c Parmesan cheese, freshly grated
2.0Tbsp Olive oil
World Seasonings
World Seasonings offers 9 amazing gluten free, kosher and all-natural seasoning blends that will make breakfast, lunch and dinner extraordinary.
San Diego, CA - everywhere