How to make a decent omelet
I usually make my omelets with just ham and cheese, but you can use whatever ingredients strike your fancy.
27
Here is my assembled list of ingredients.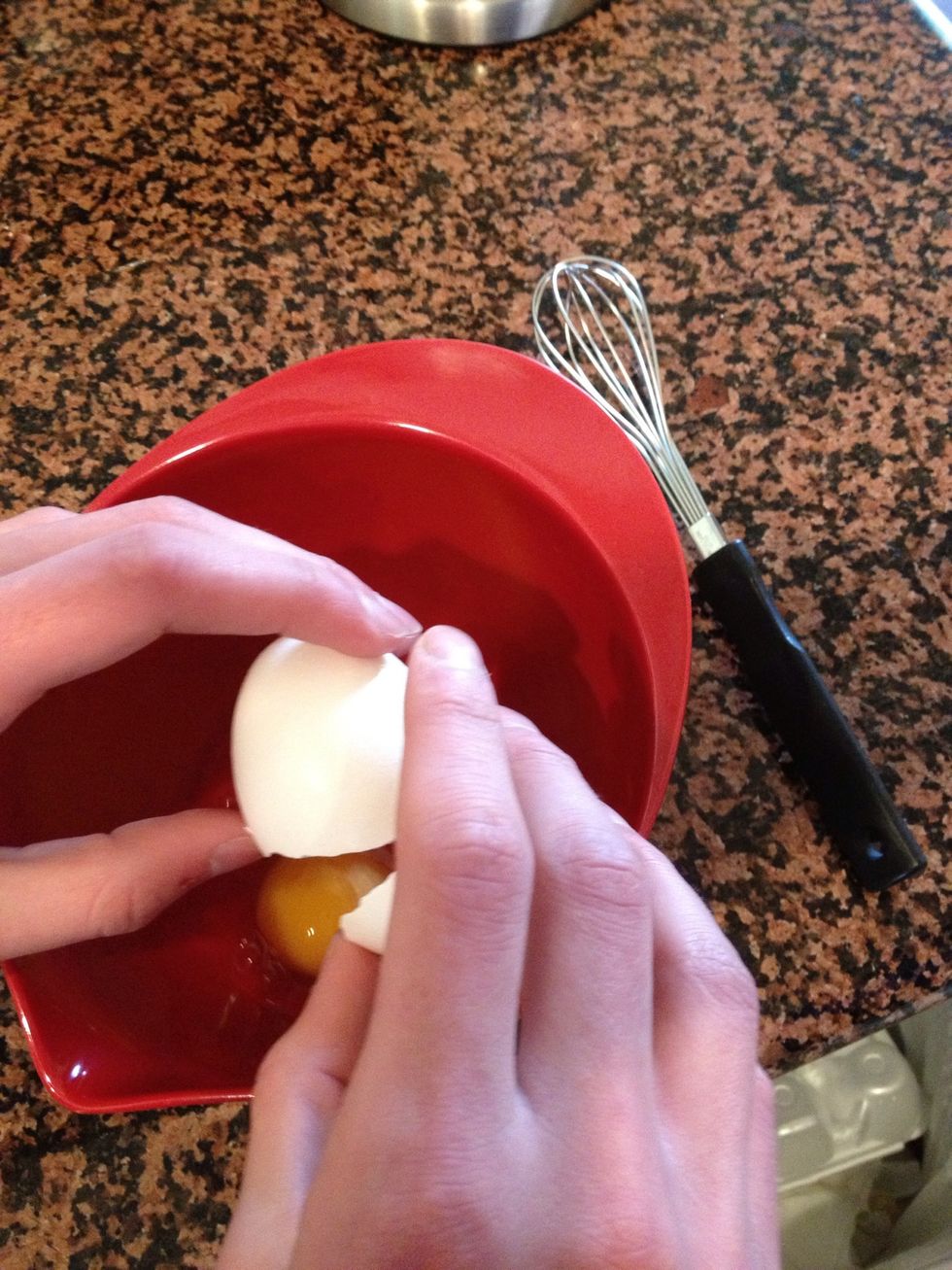 First off, let's crack our eggs. I recommend doing this close to a trash can, so you can throw away the shells.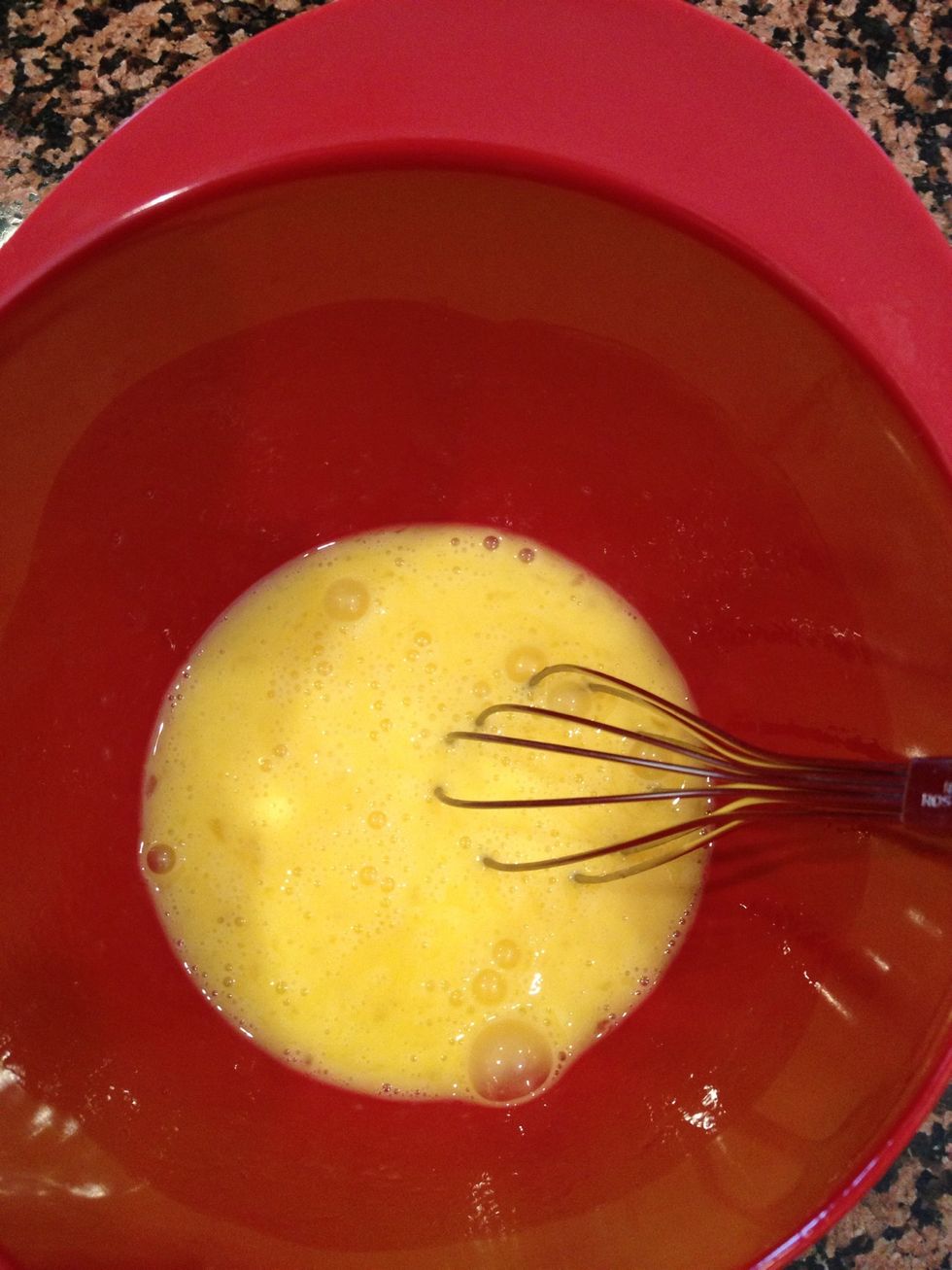 Mix your eggs with a whisk, until they look something like this.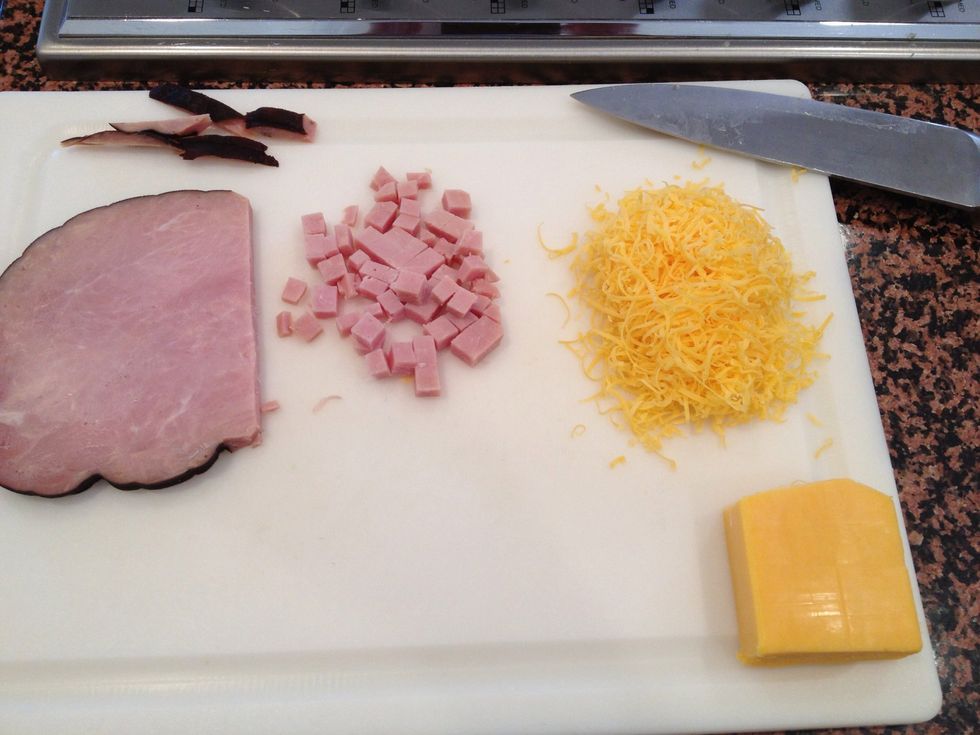 Now we cut our ham into cubes, & grate our cheese. (I probably grated way too much cheese, but you don't want to end up where you figure out you need to grate more cheese when your eggs are cooking.)
Set your stove to somewhere around medium. I'm using a gas stove.
Put your butter on the pan, and let it melt.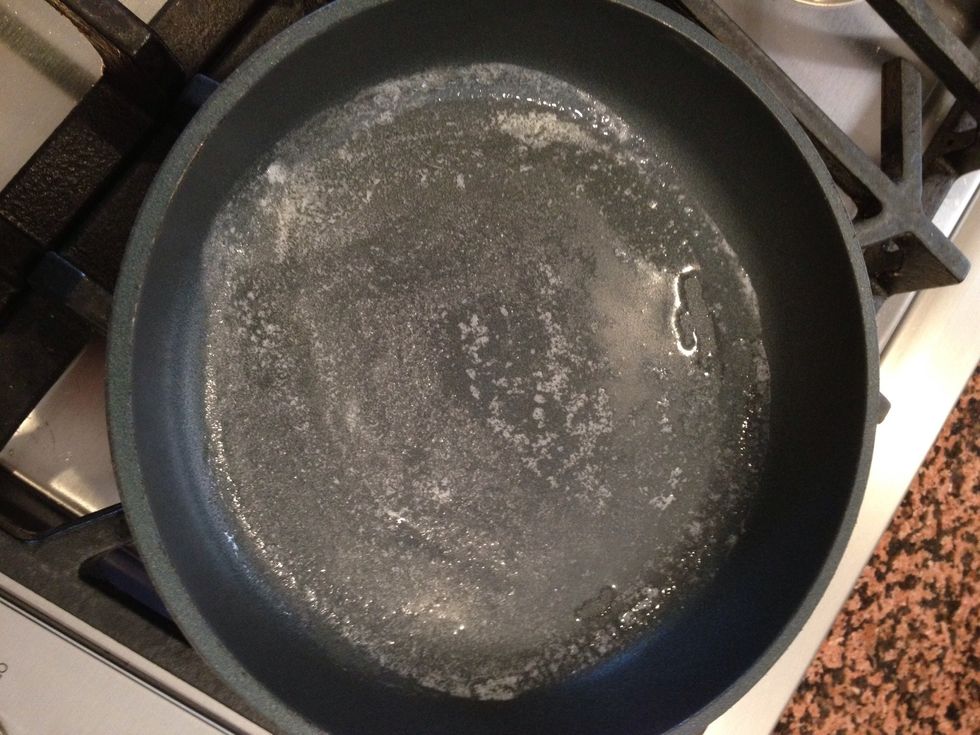 Make sure to spread it around so it coats the whole pan like this.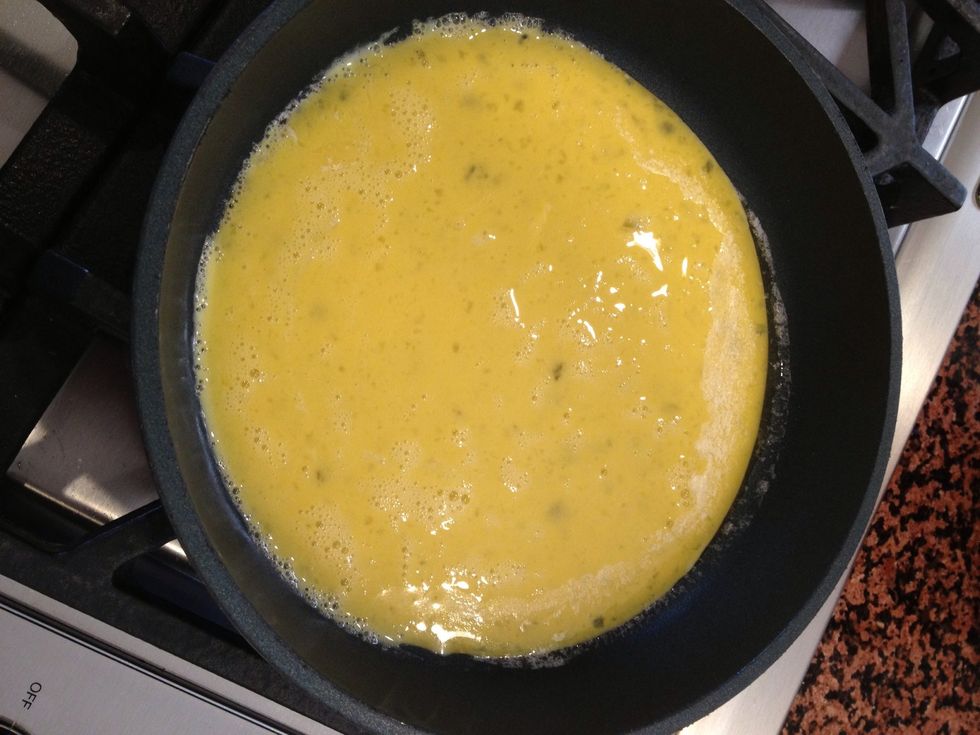 Now you can pour your eggs into the pan.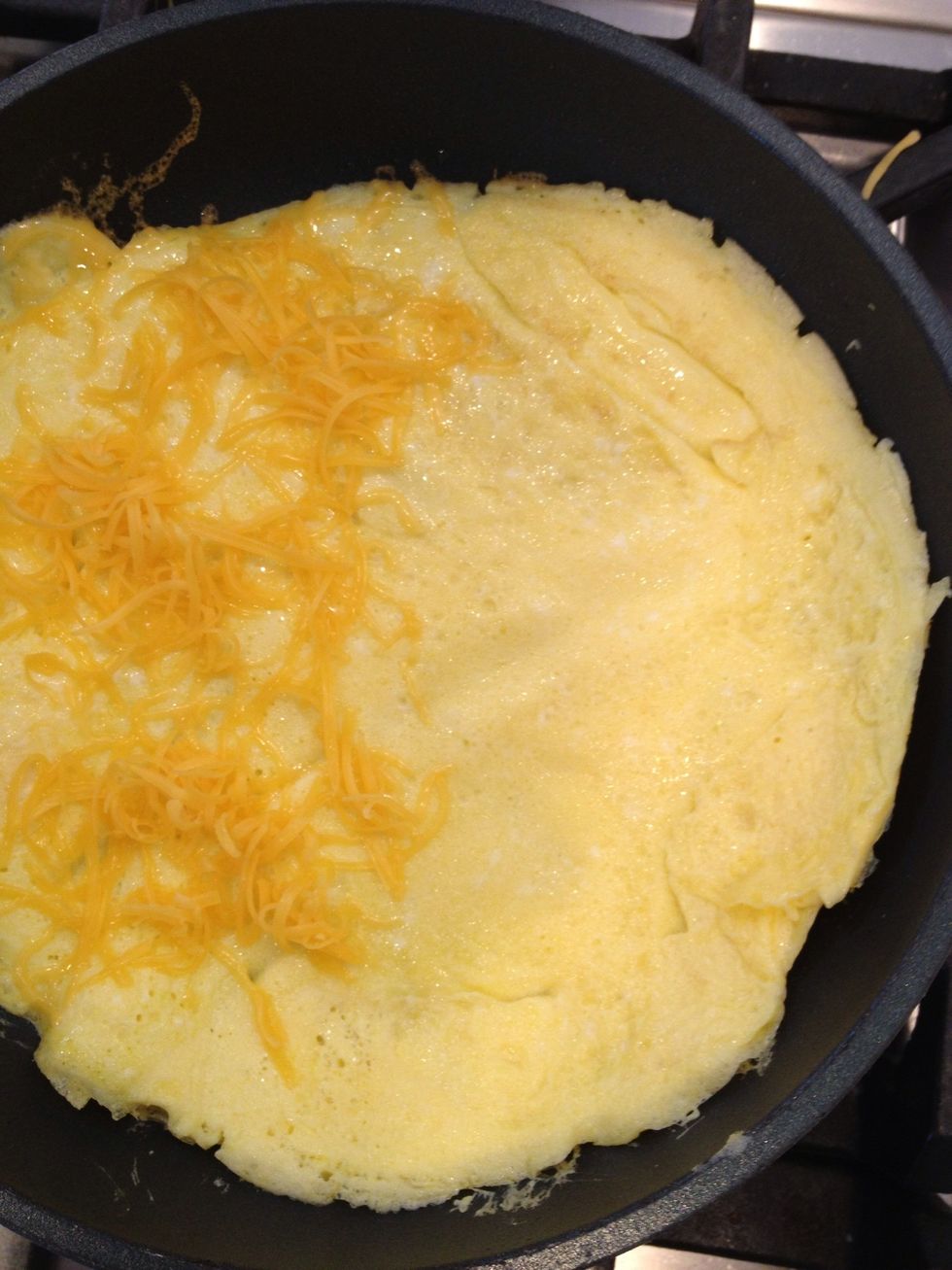 Now sprinkle some of your cheese on half of the omelet. We will be folding it, so that's why you don't need to sprinkle it on the whole thing.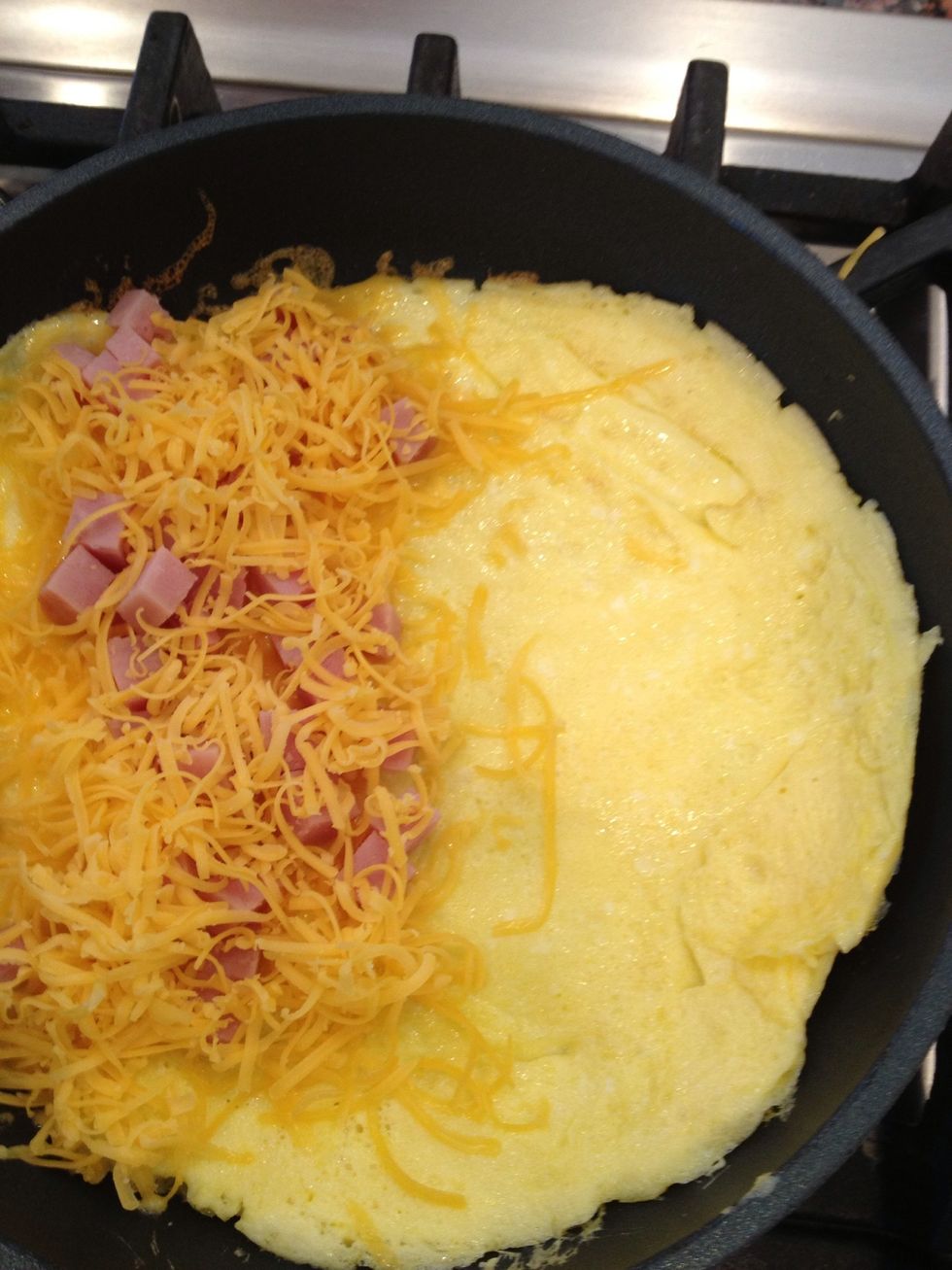 Now put your ham on top of the cheese, and then sprinkle the rest of the cheese on top. I like to put the cheese on the top and the bottom so as to help keep the omelet shut.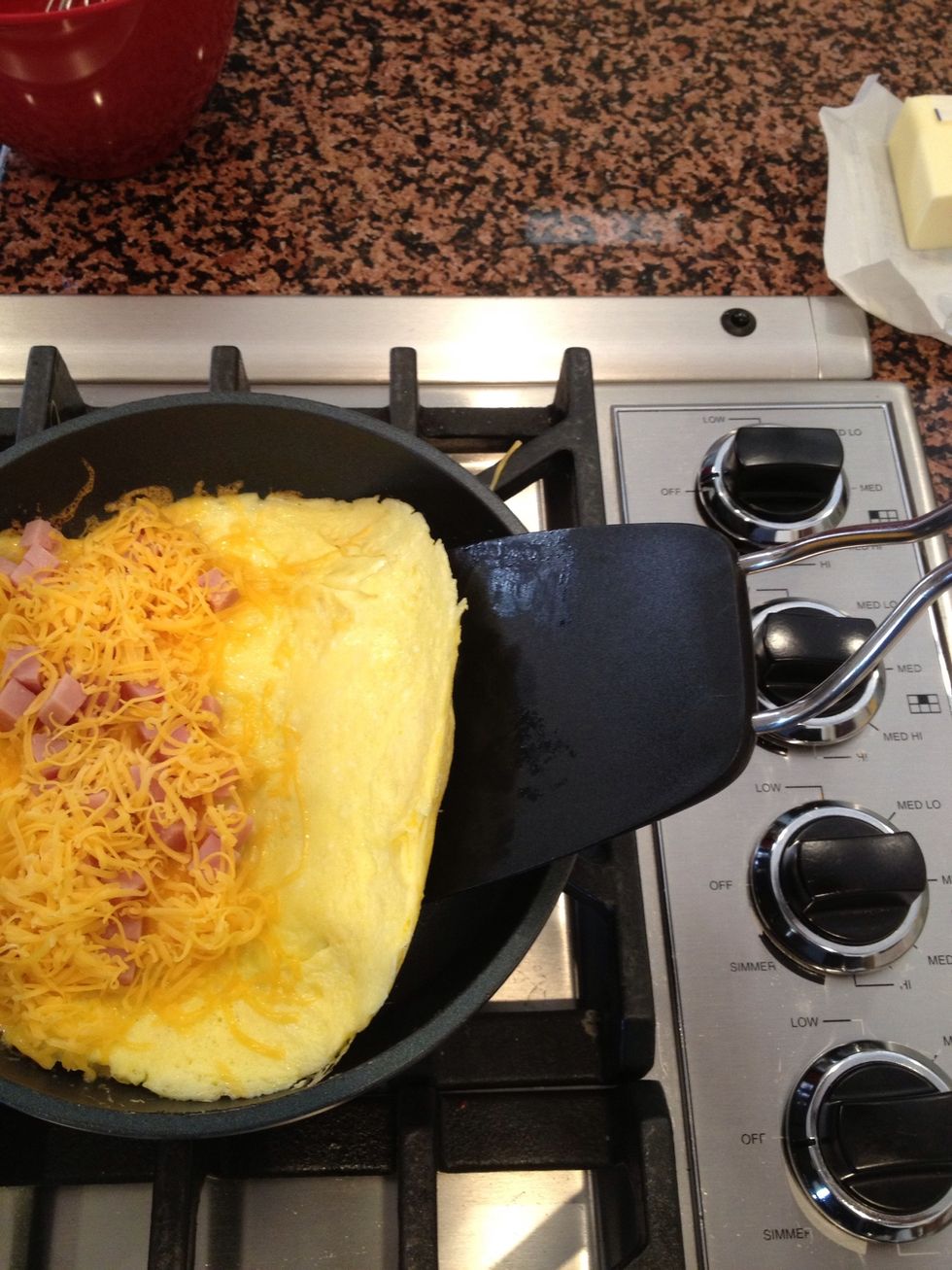 Once you're done putting everything you desire into the omelet, you're ready to fold the omelet.
Make sure to press it down firmly.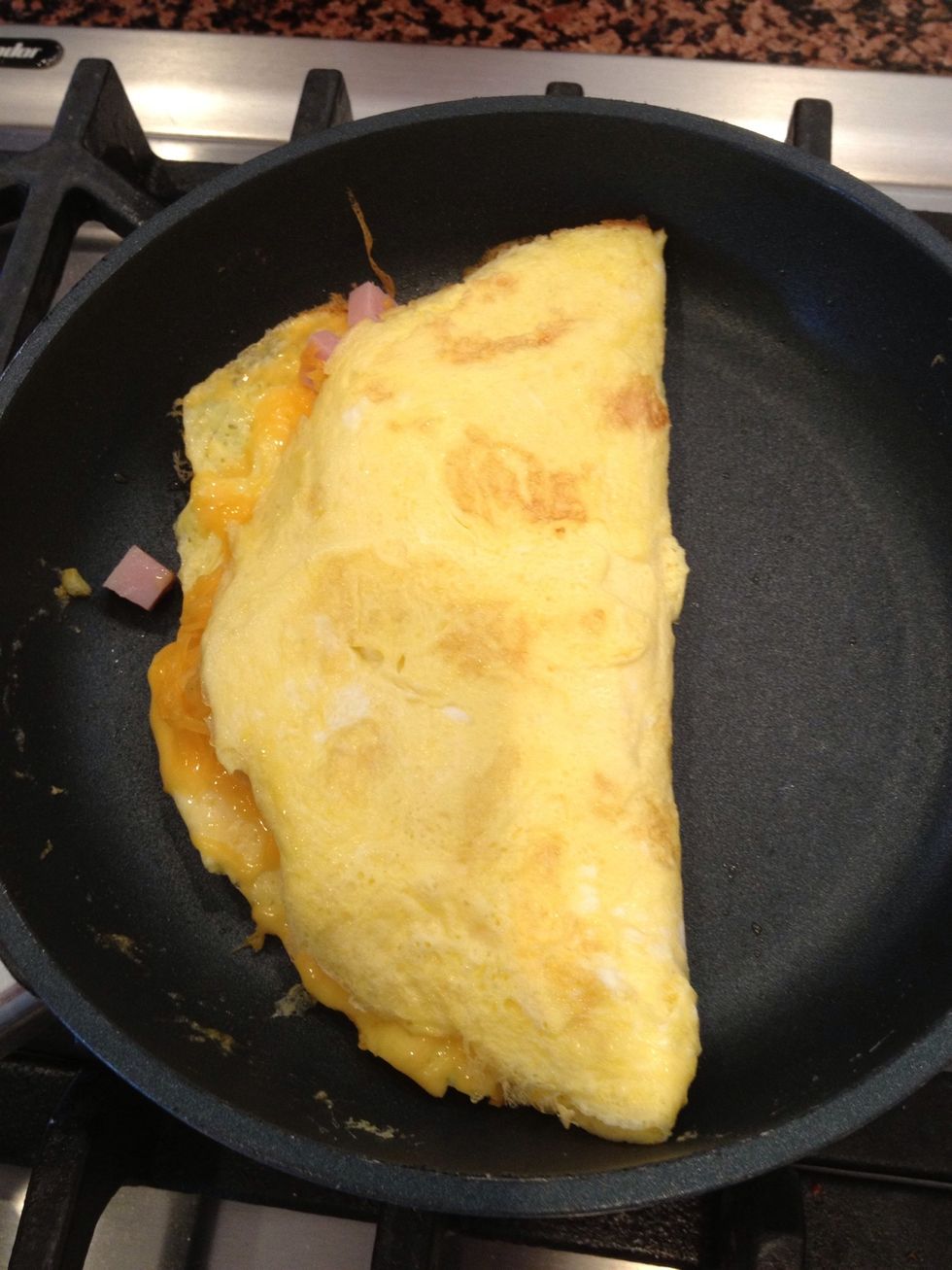 Let it sit in the pan for a minute.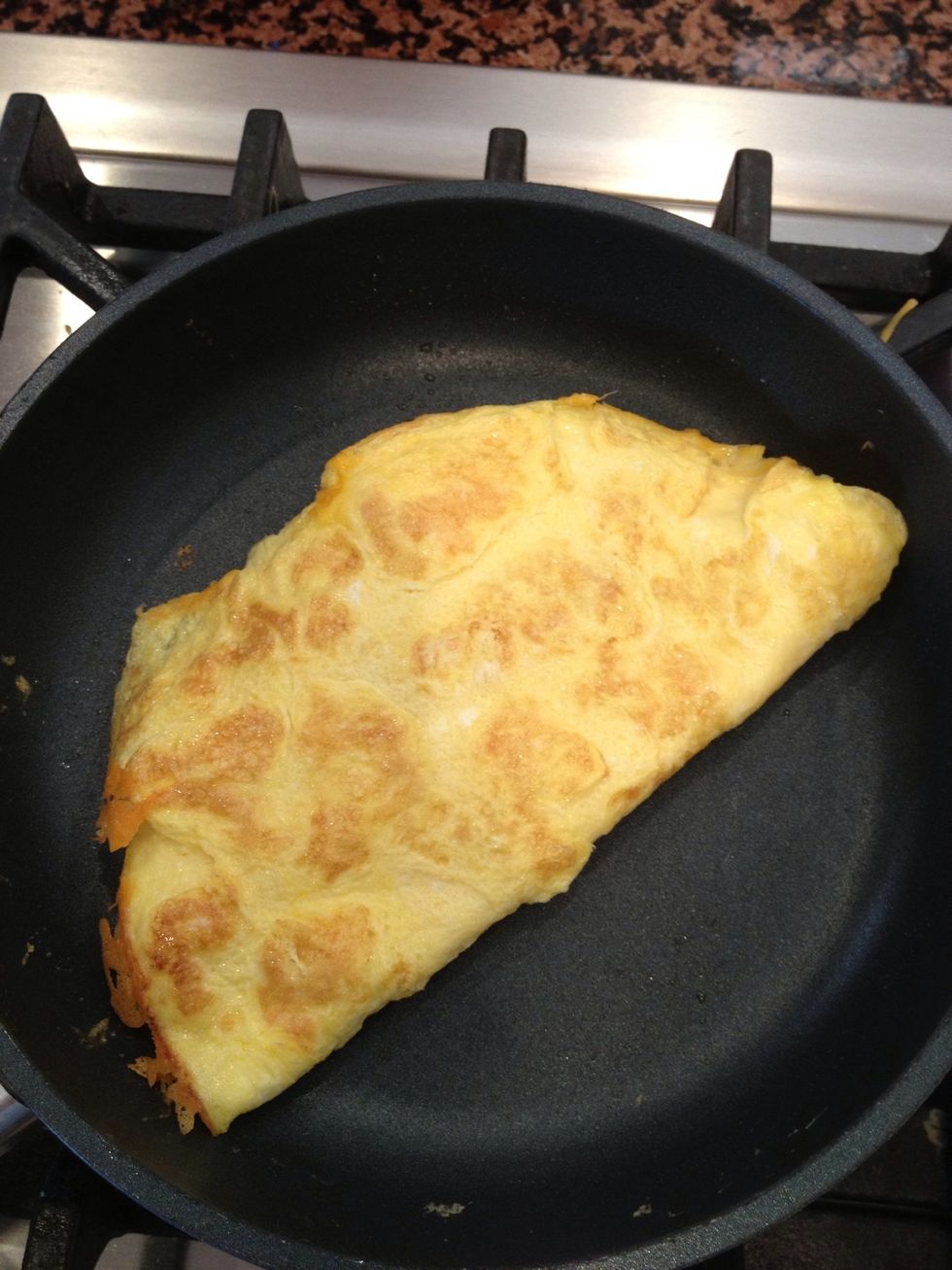 Then, flip it over with your spatula. It should look similar to this. Let it sit for another minute, then put it on a plate.
This is not necessary, but I coat mine with butter, then sprinkle some salt and pepper on them.
2.0 Eggs
Some butter
Ham, preferably thick cut
Cheese, grated or block
1.0 Spatula
1.0 Rubber spatula thing
Salt and pepper (optional)
1.0 Knife
1.0 Small mixing bowl
1.0 Whisk
1.0 Cutting board
1.0 Non-stick pan, 8"