Original recipe from Nosh With Me made dairy-free by me.
18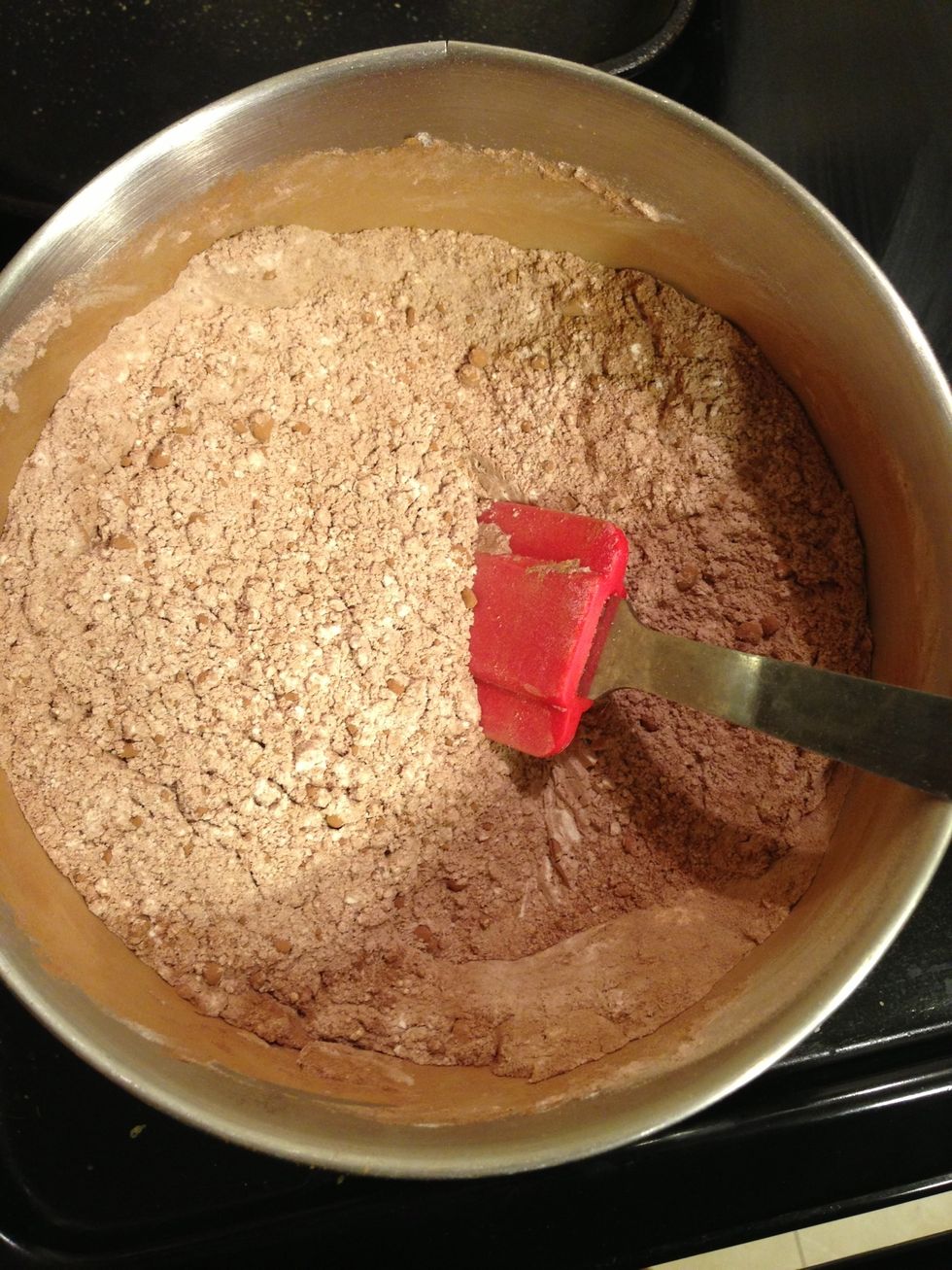 Preheat oven to 350*. In a mixing bowl add flour, cocoa powder & baking soda & set aside.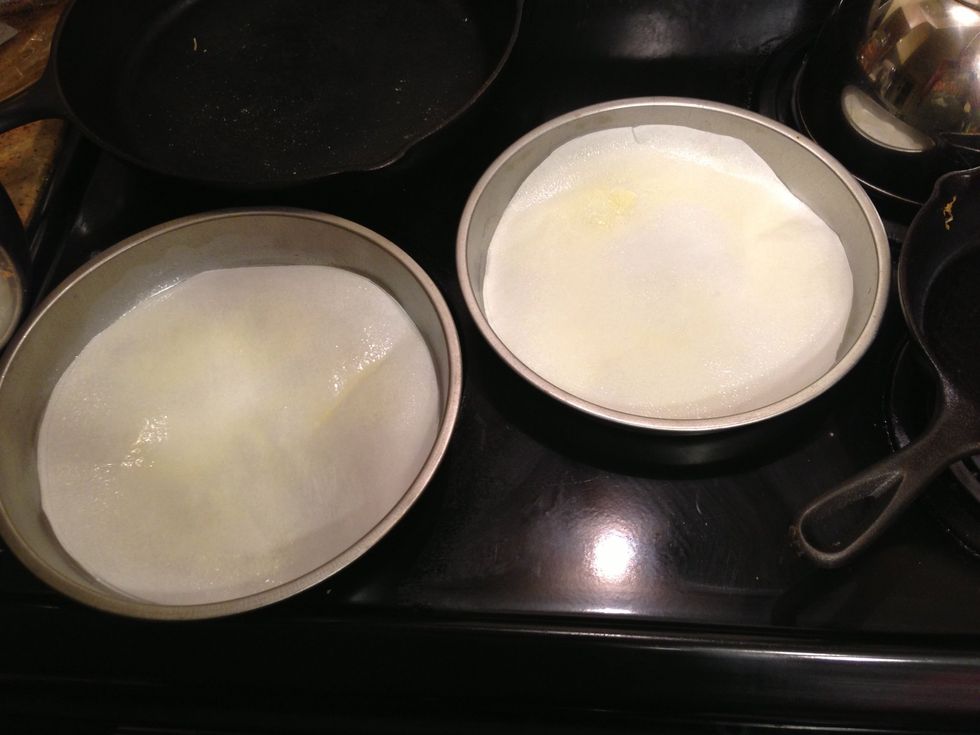 Line both baking pans with parchment paper on the bottom only & grease just the parchment paper not the sides.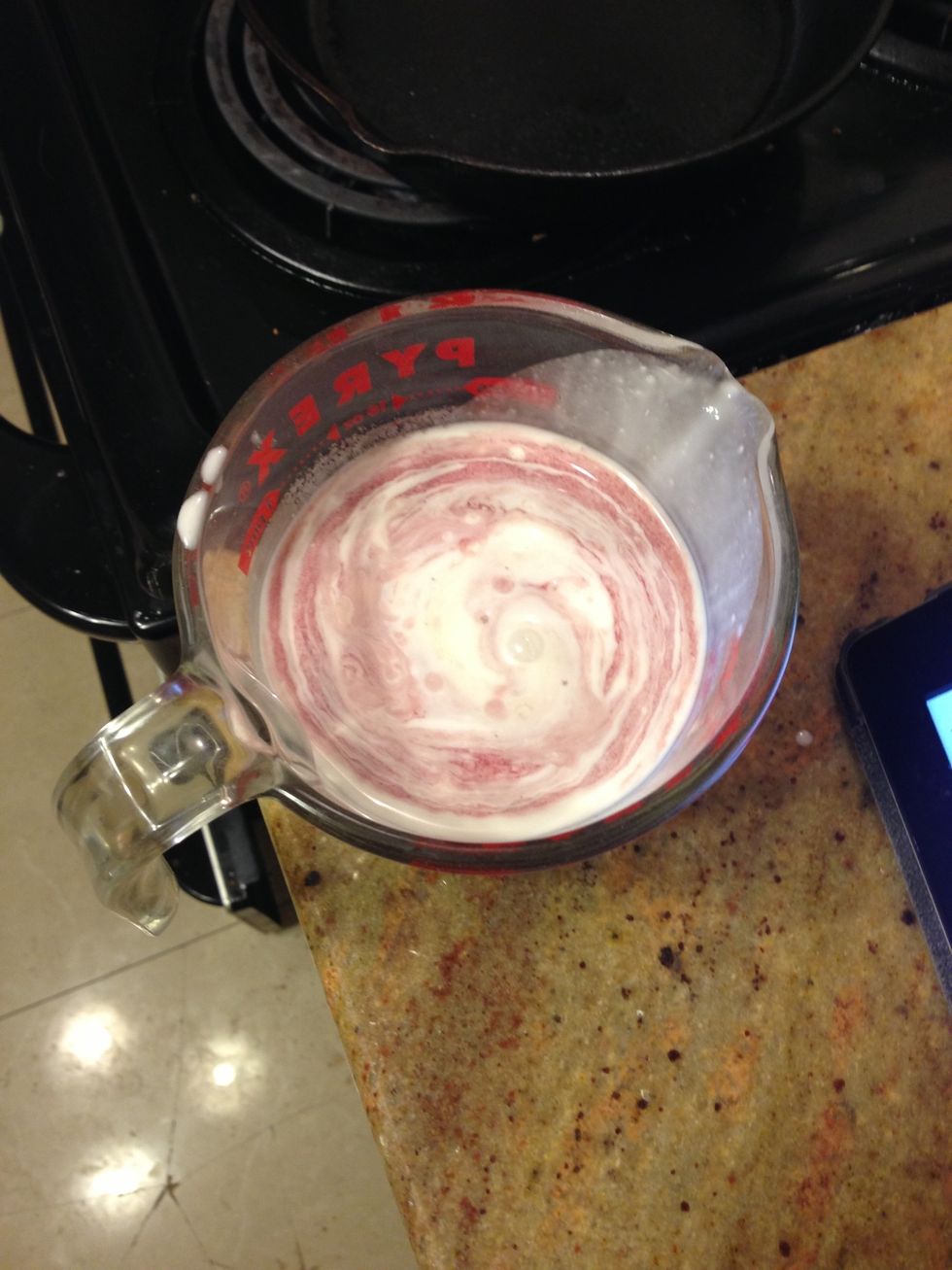 In a measuring cup add coconut milk, pomegranate juice & apple cider vinegar. Stir & set aside. Trust me you don't taste the coconut milk or the pom juice. Cake tastes like a rich chocolate cake!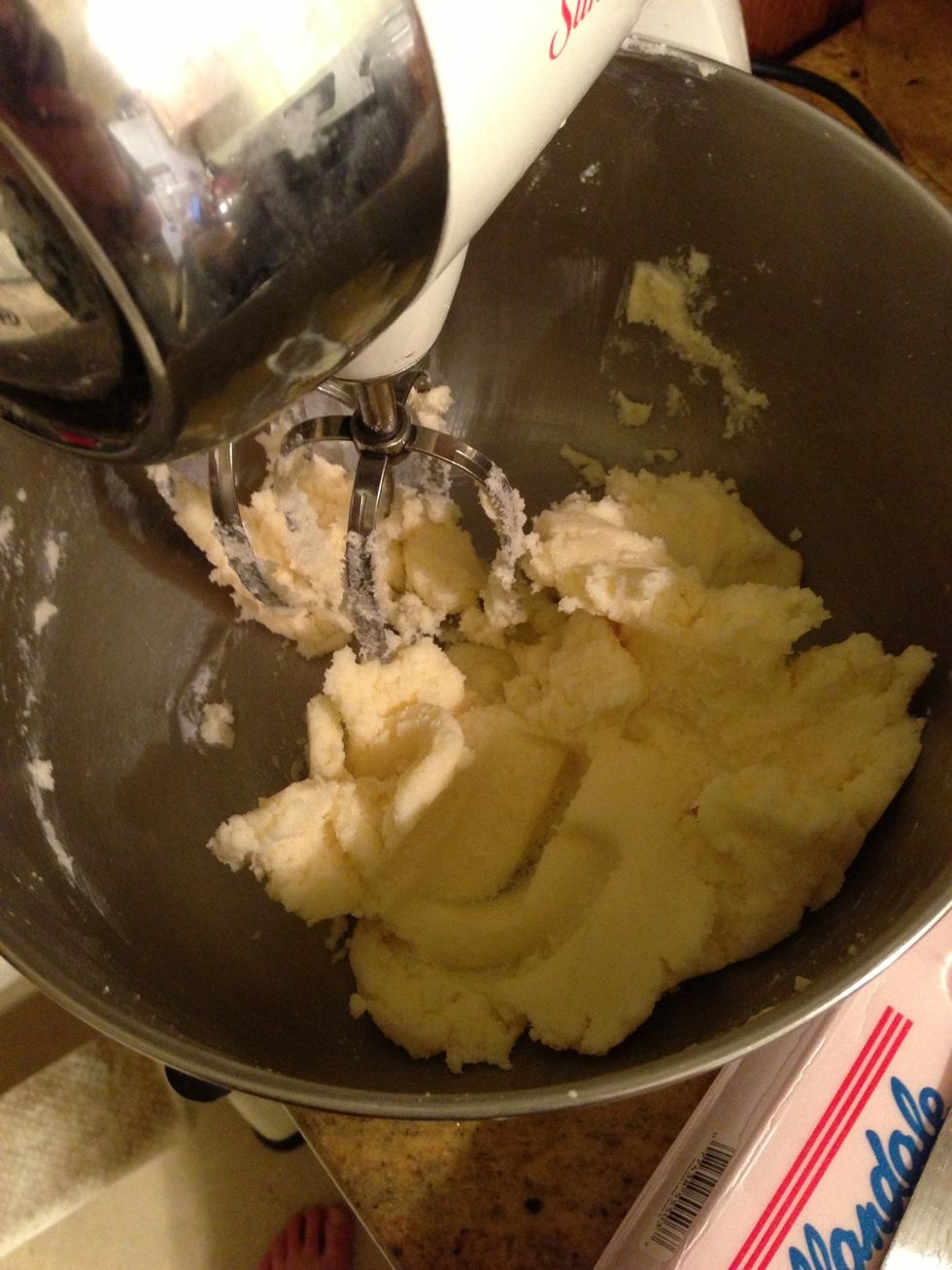 Add to mixer the sugar & Earth Balance & mix on med until fluffy. Approx 3 minutes.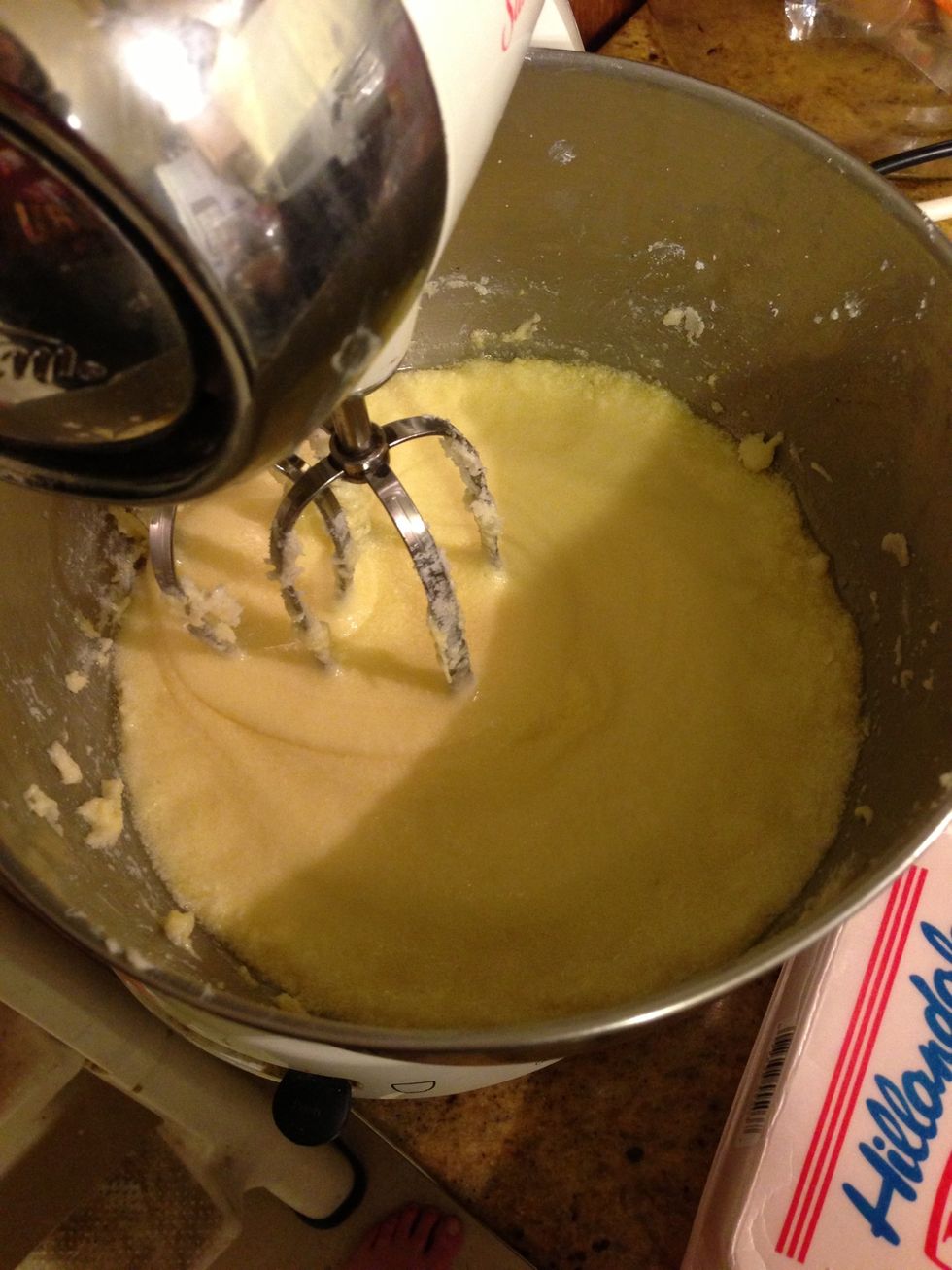 Slowly add one egg at a time mixing well after each egg. Next mix in vanilla extract.
Slowly add 1/4 of flour mix followed by coconut milk mix. Keep alternating ending with flour mix.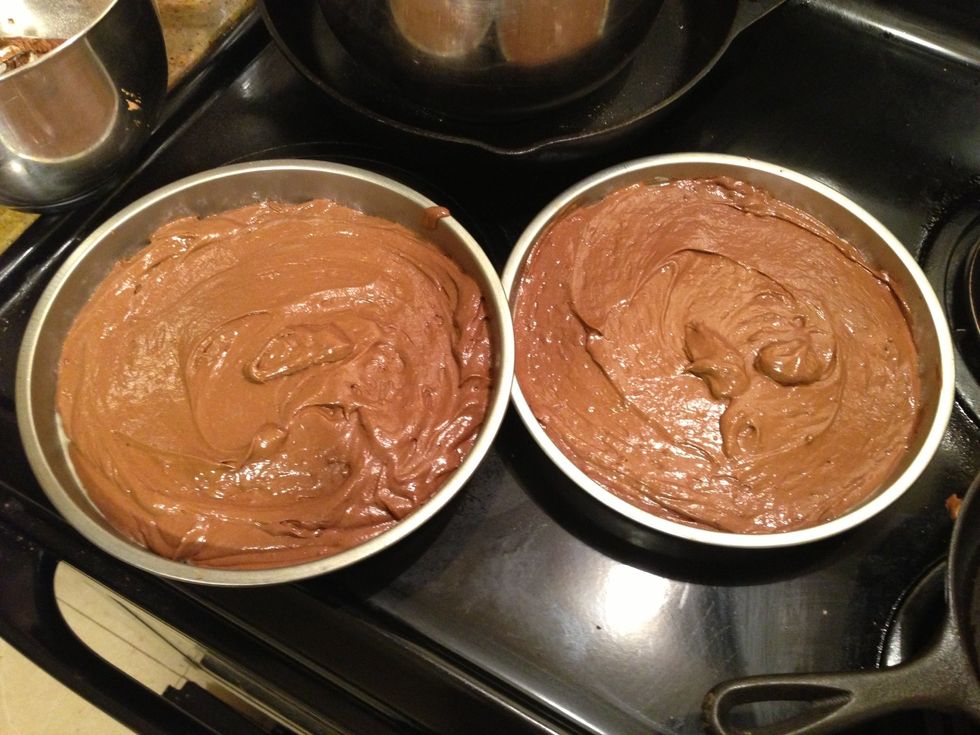 Split the batter between two baking pans. Bake for 30-35 minutes or until toothpick comes out clean. This batter is fluffy so you will need to spoon it out & spread it to even it.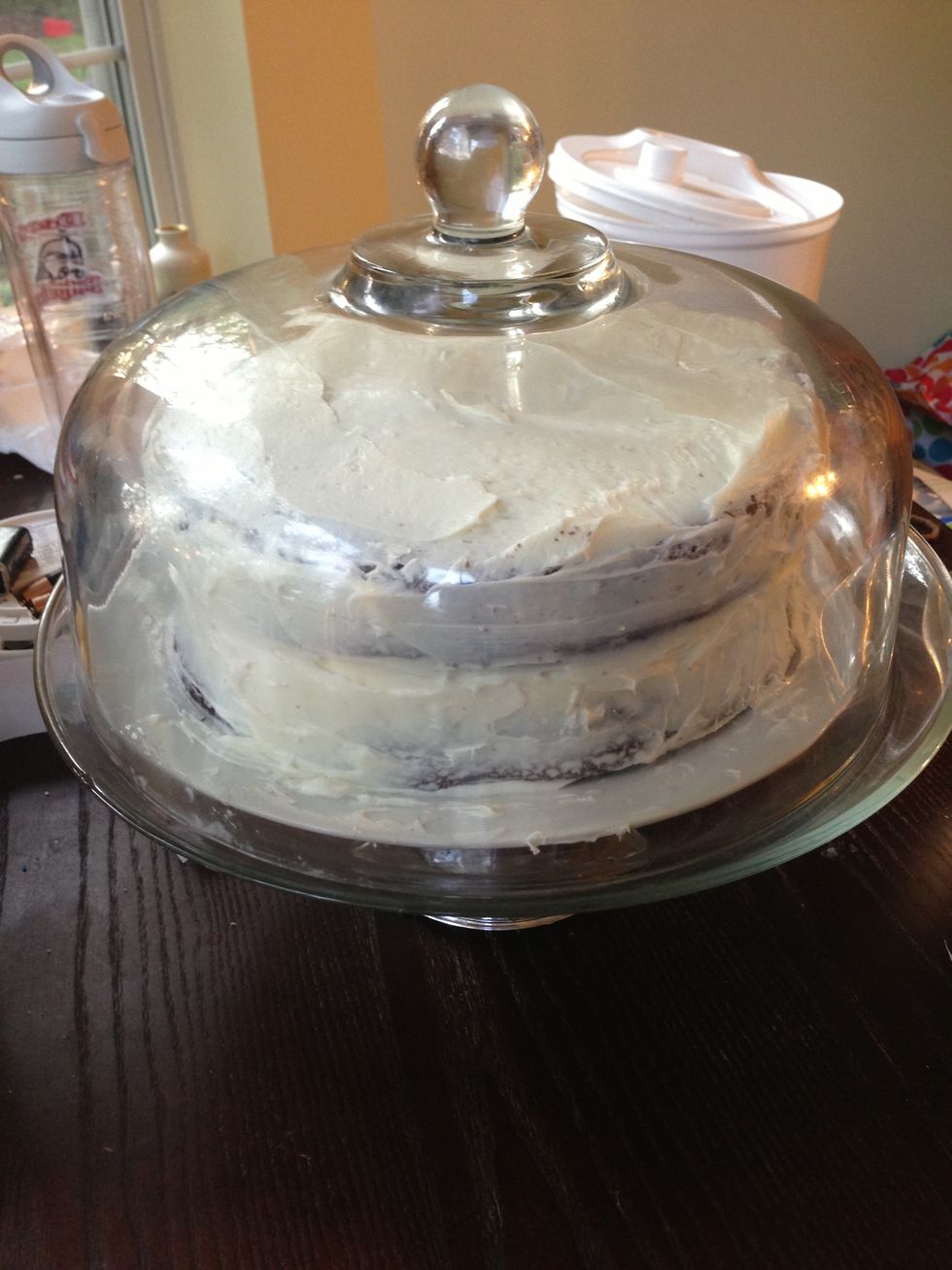 Cool, ice & add sprinkles (they will be added later by my daughter) & enjoy!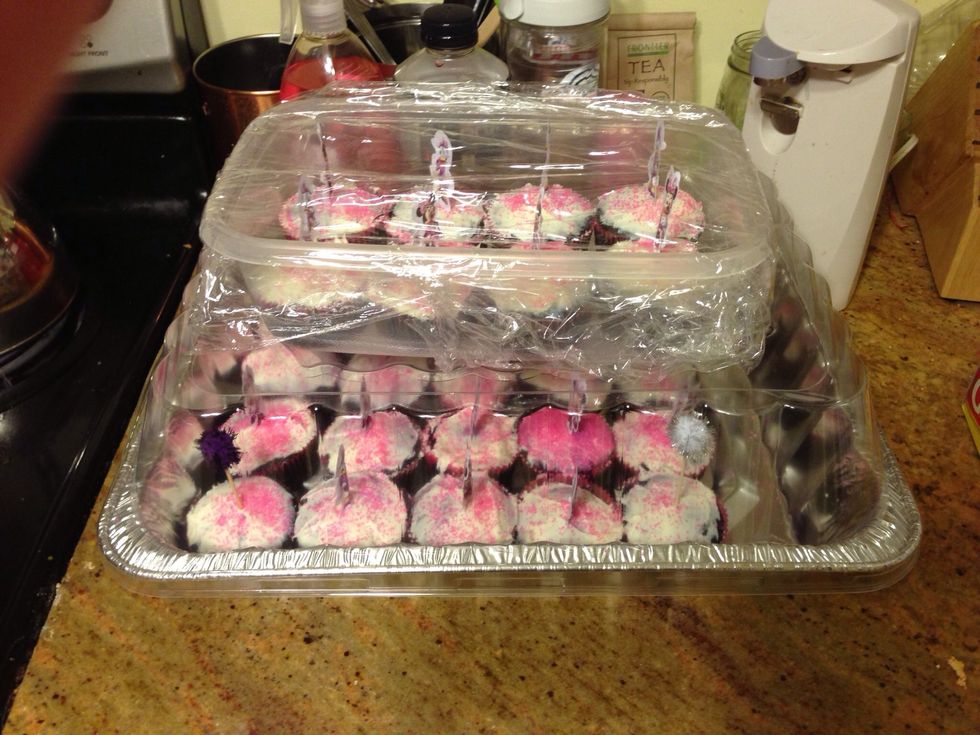 or you can bake it as cupcakes & cook for 17-20 mins. Sorry about the plastic wrap. I took the pic as an after thought these are for my daughter's birthday party at school. She just turned 5.
1/2c POM Wonderful Pomegranate Juice
1/4c All-Purpose Flour
3/4c Unsweetened cocoa powder
2.0tsp Baking Soda
3/4c Earth Balance Sticks, softened
1/2c Granulated Sugar
3.0 large eggs
2.0tsp Vanilla Extract
1.0Tbsp Apple Cider Vinegar
1.0 Can Coconut Milk (canned full fat)
Vanilla Frosting
Sprinkles
parchment paper
cooking spray
Maureen Uebelhoer
Army wife who loves to cook, sew, crochet, knit, make jewelry and whatever else I can do to get myself into trouble with. Follow me on instagram: m_j511