I love this charm. Now I make it in groups of 6:
19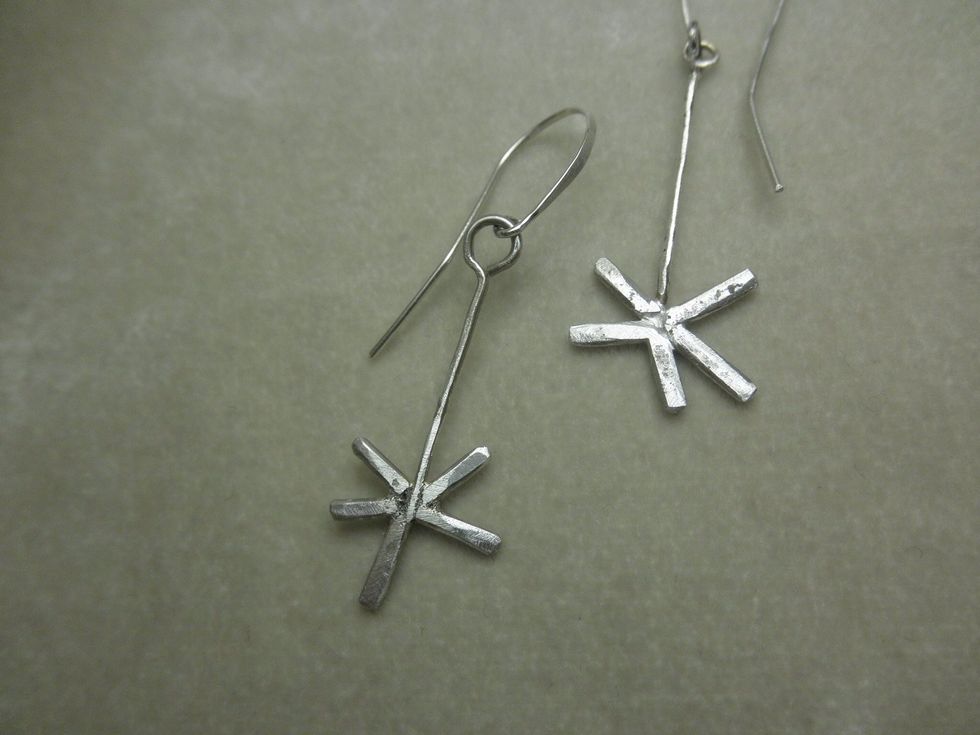 Pretty Dandelion seed earrings.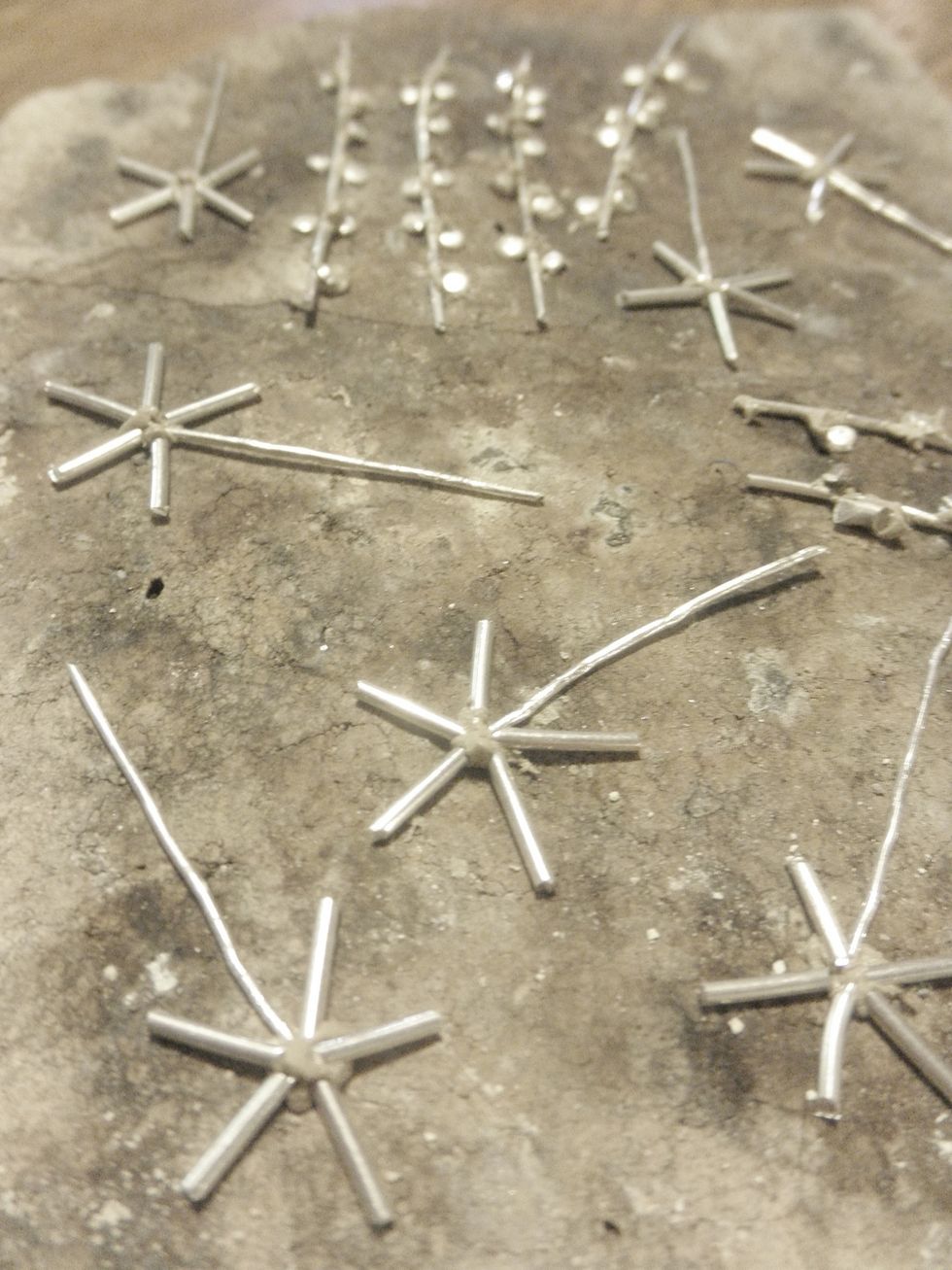 The old way involved lots of set-up time, lots of failures, unexpected outcomes, and wasted wire.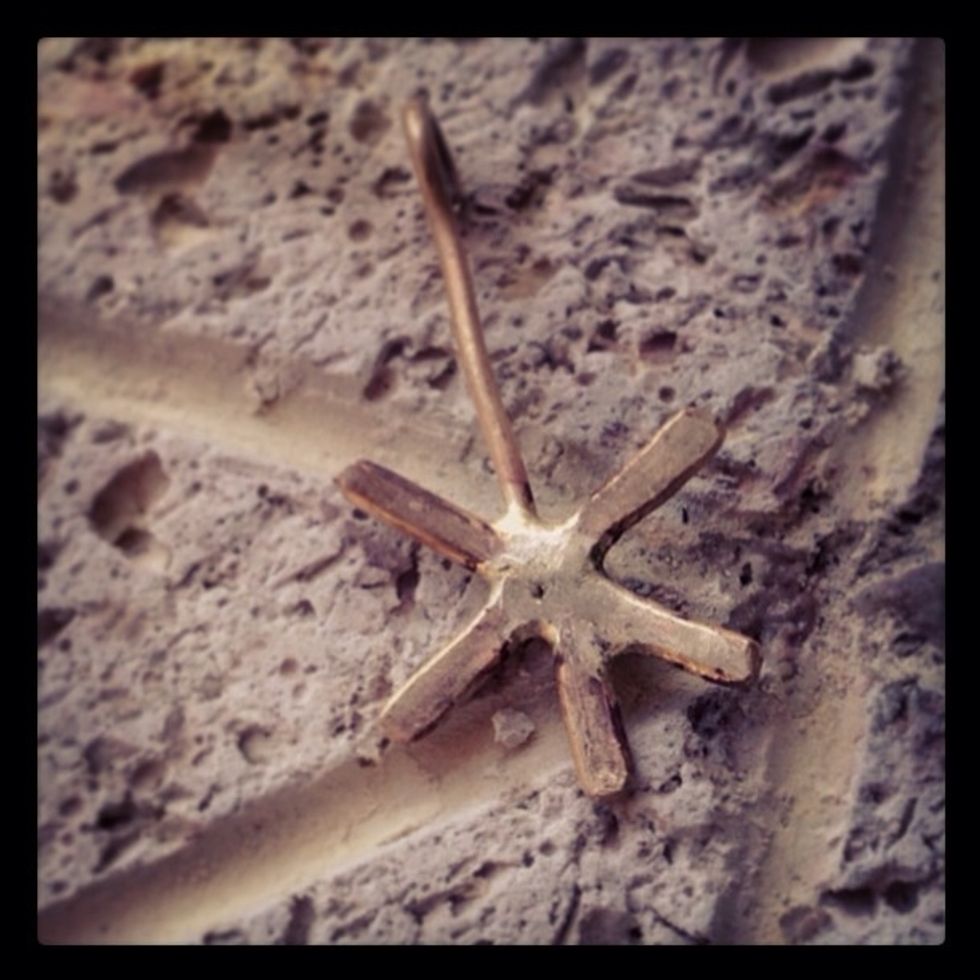 Why have just 1 mixed-metal dandelion seed charm? Here's how to make several quickly!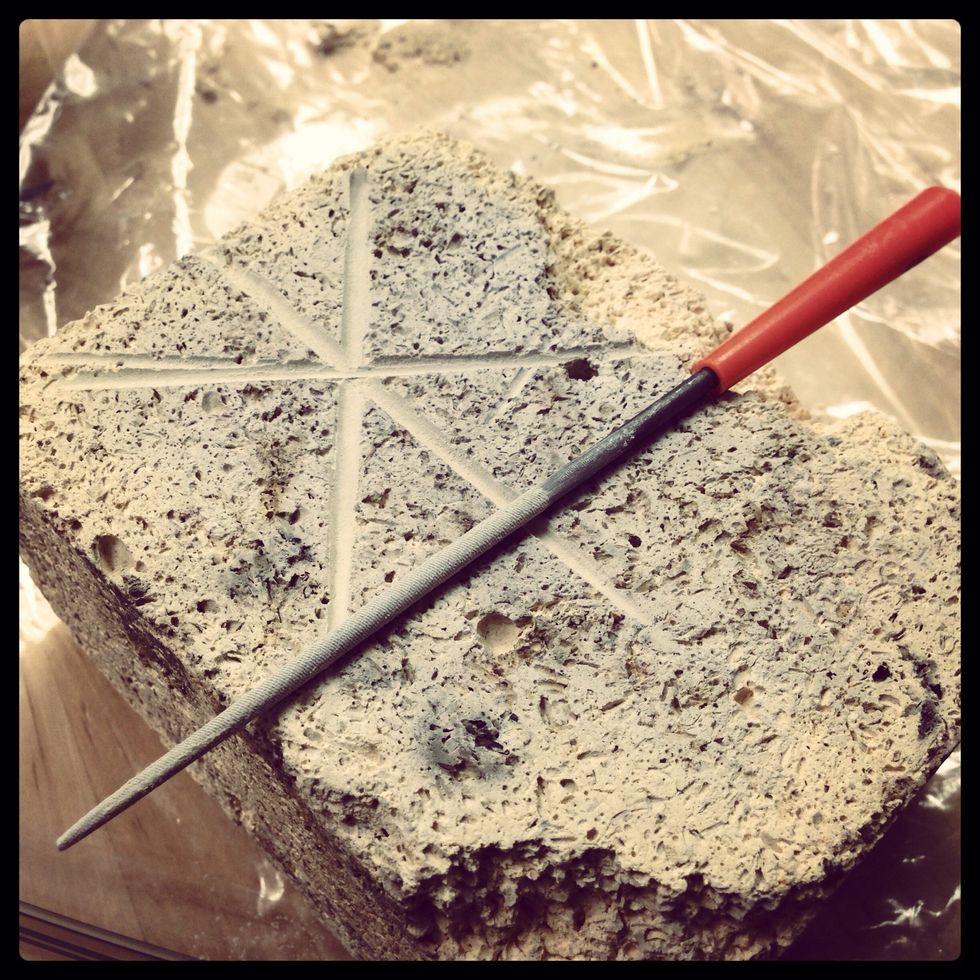 Using your file point, score three crossing grooves in your soft fire brick.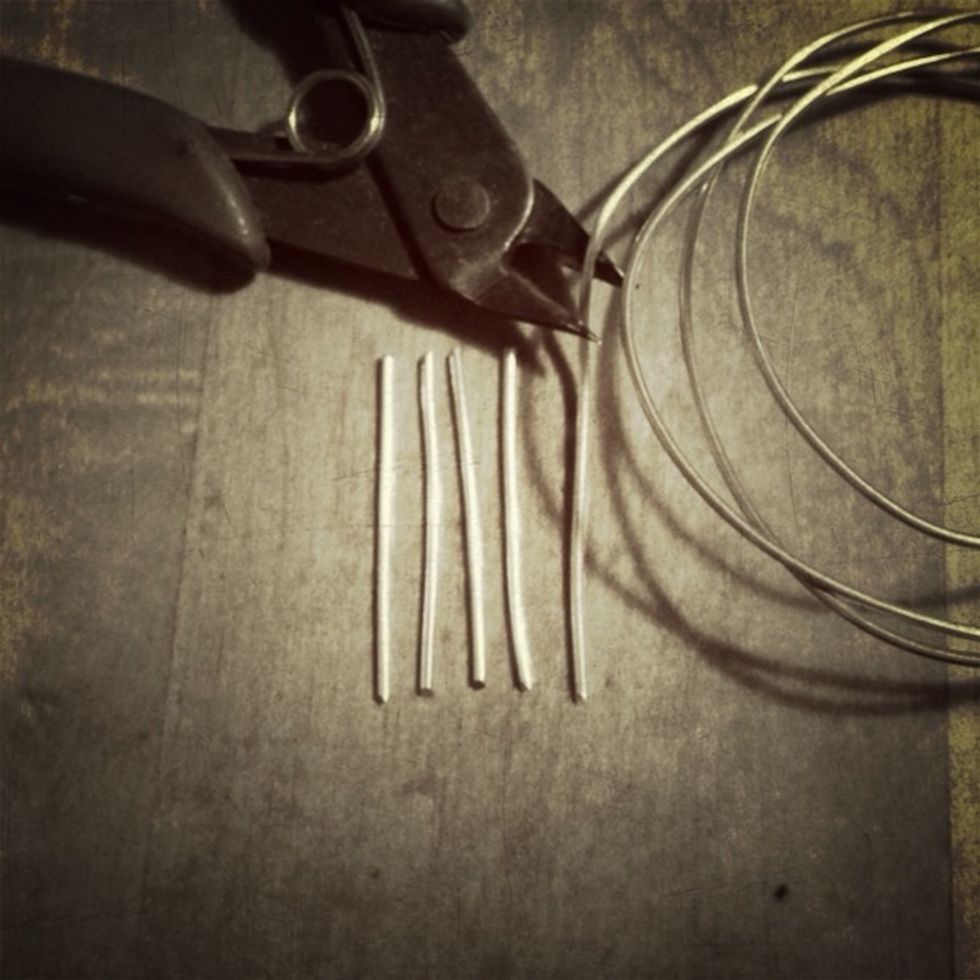 Cut sterling silver wire (or copper, gold, gold filled) according to the supplies list.
There must be new metal exposed for the solder to adhere. Lightly file the ends that have not just been cut.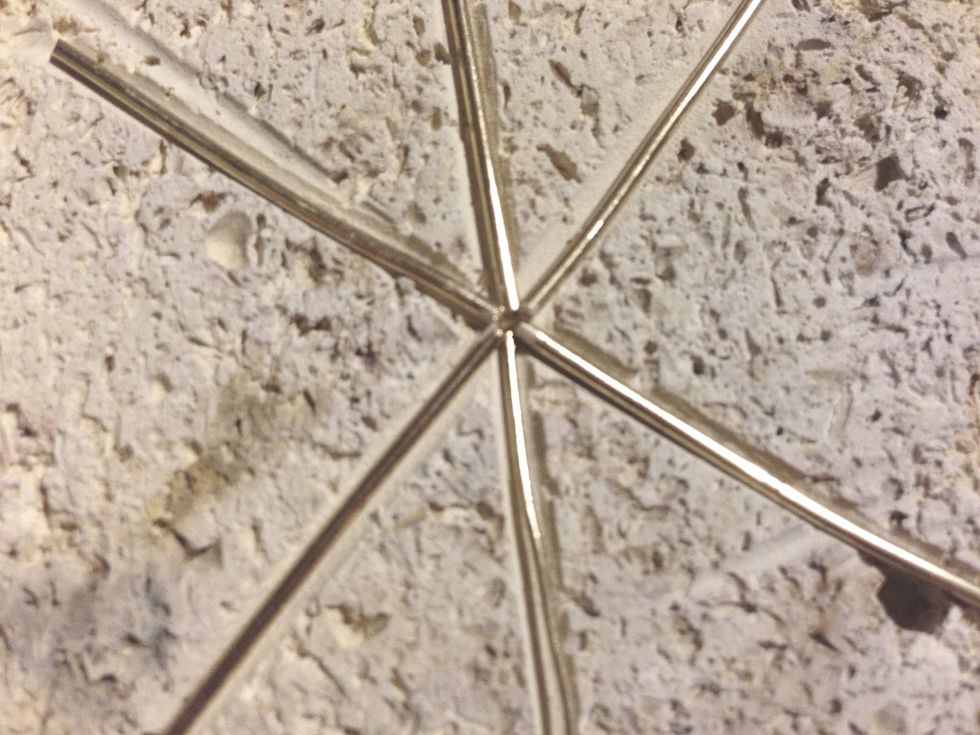 Lay 4 thick and the 1 thin wire into the grooves (holding back the last spoke). All 5 should touch at the center. Now, for the fifth thick segment...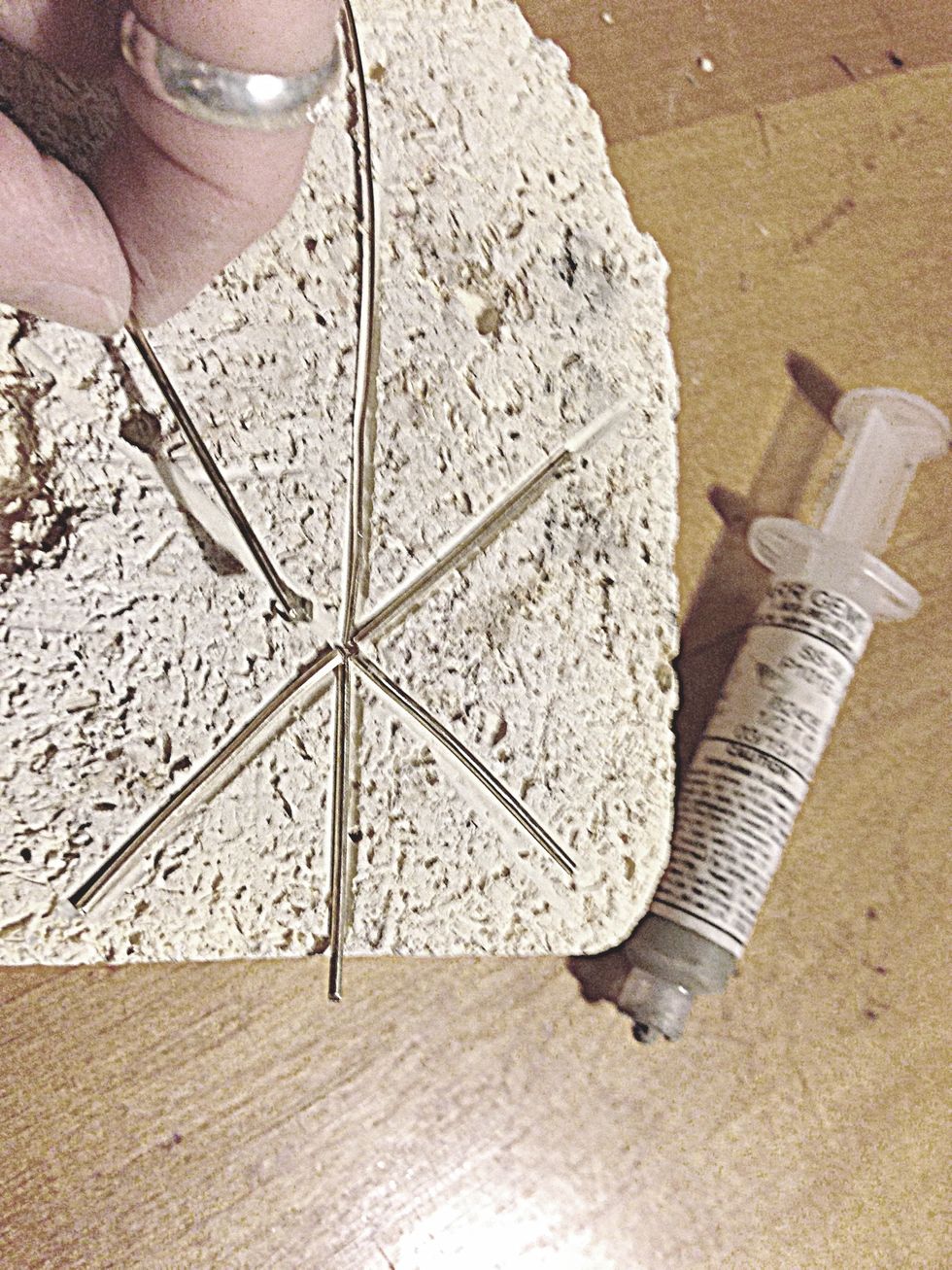 ...put a blob of silver solder paste on the end and lay it in place with the other spokes. The excess silver solder is normally a bad thing, but it will lend a rustic appeal to this project.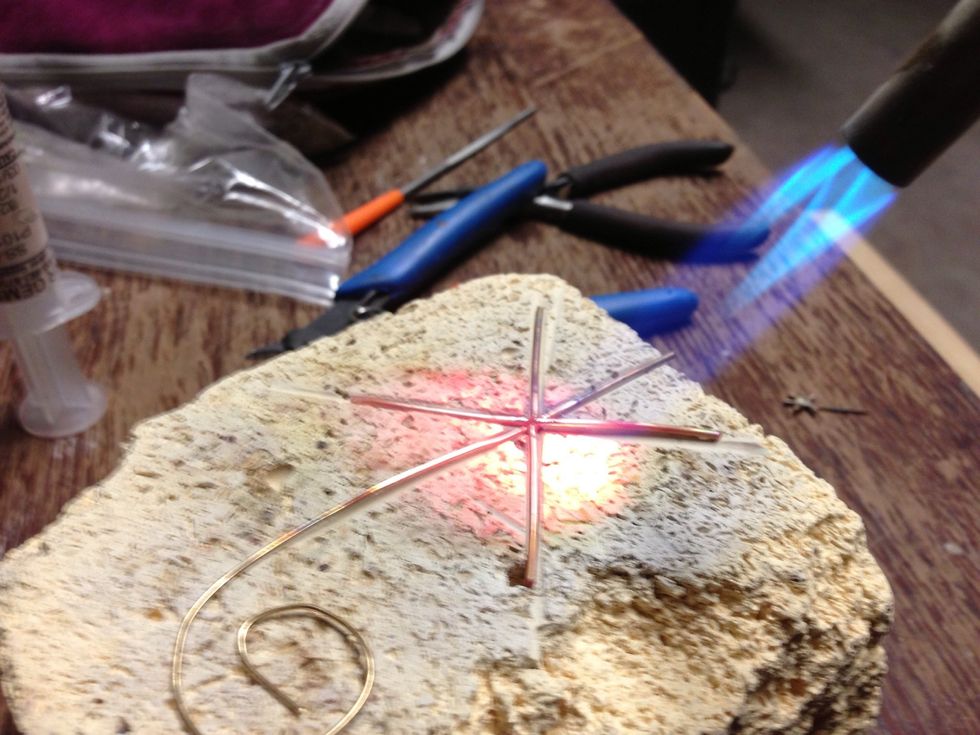 USE EXTREME CAUTION. The torch is dangerous enough, but the fumes are also very dangerous. Use a ventilation system or open air. Then, torch until the solder flows.
Quench in water. It will be immediately cool to touch, but remember, the brick will still be warm.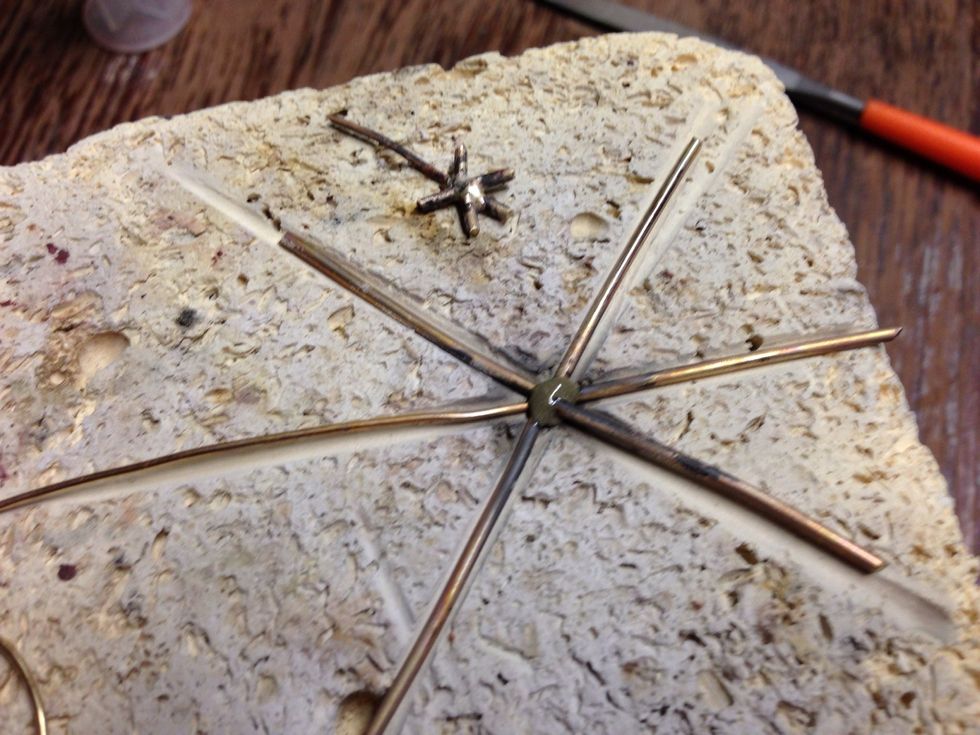 Cut off the spokes to the finished lengths: 5 thick = .25", 1 thin = .5" lay the spokes back on the fire brick. Move each spoke into the center until they touch, and repeat from step 3.
This how-to is intended to make 6 Dandelion Seed charms, but you can vary the lengths for your own purposes to make larger (fewer) or smaller (more) charms.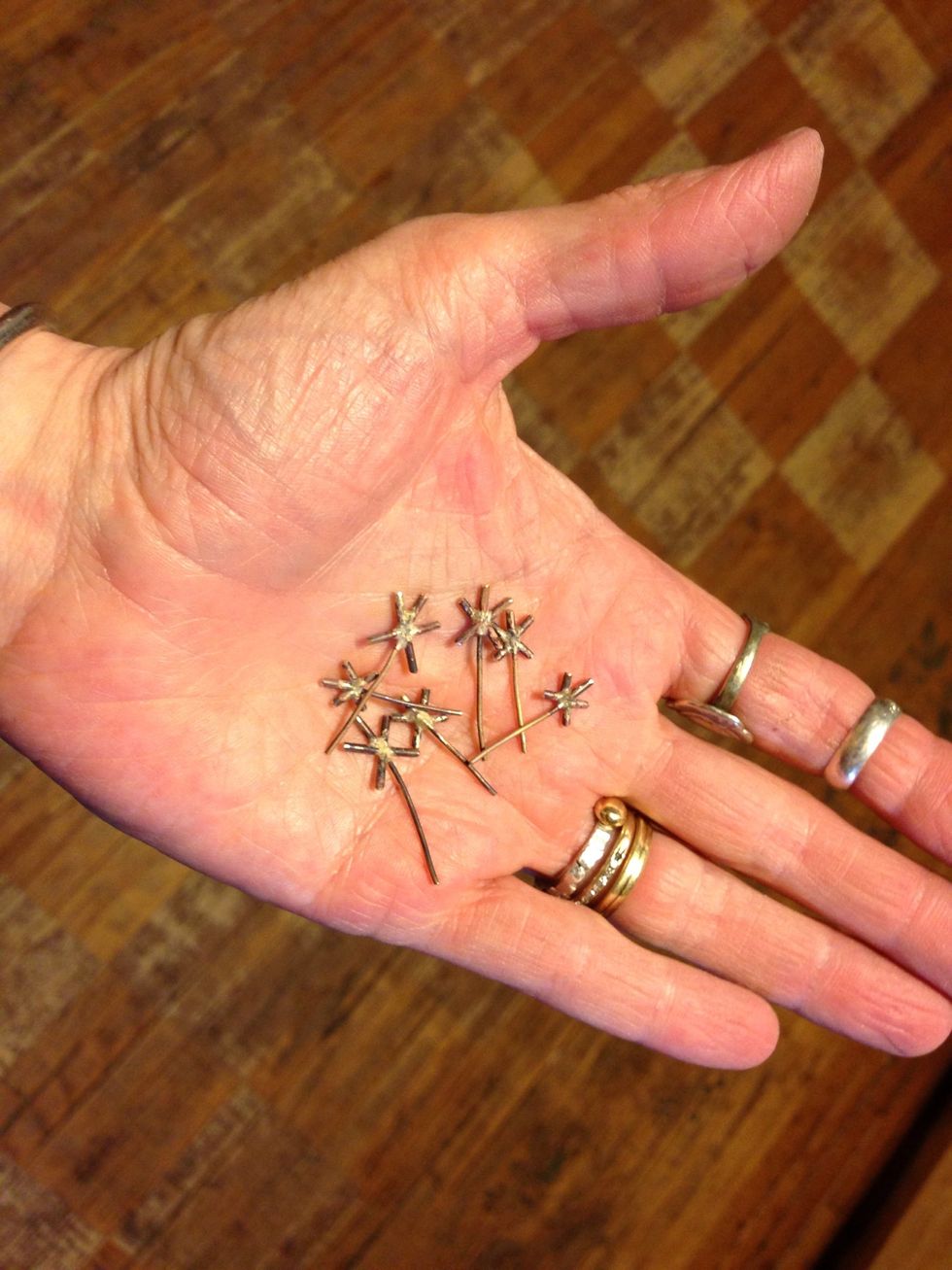 Dandelion seeds are an awful lot like shooting stars. A pickling solution will clean the tarnishing that comes from heating, but it may not be necessary. If you like the oxidation look, simply wash.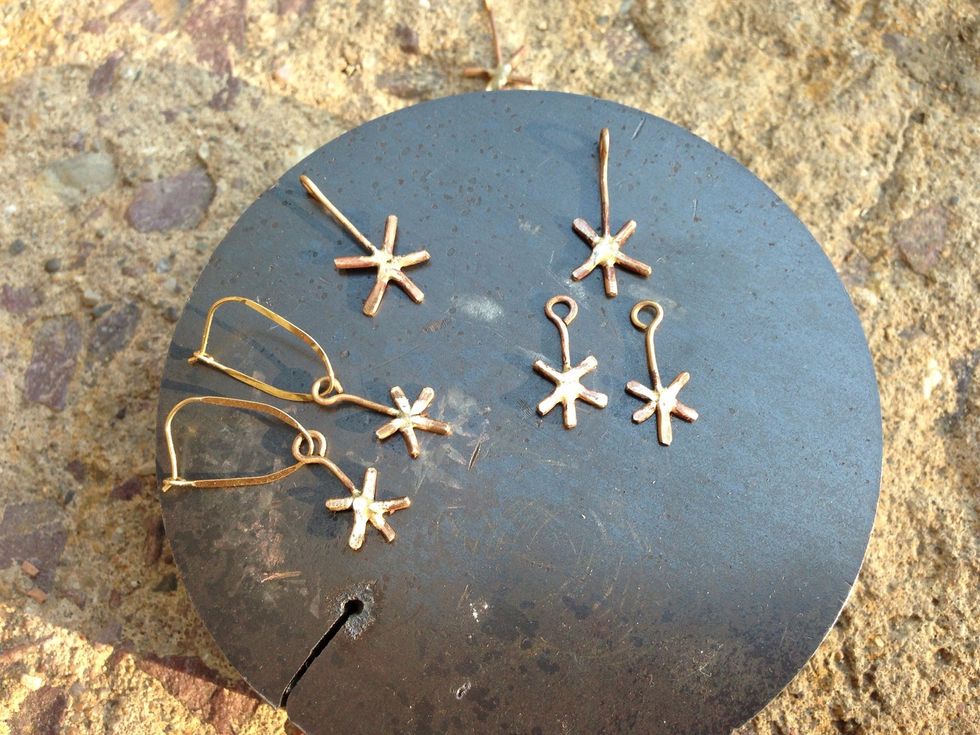 Using your needle nose pliers, curl the thin, longer spoke into a loop. I made the earring loops flat, and the pendant loops 90 degrees from flat, so each will hang correctly.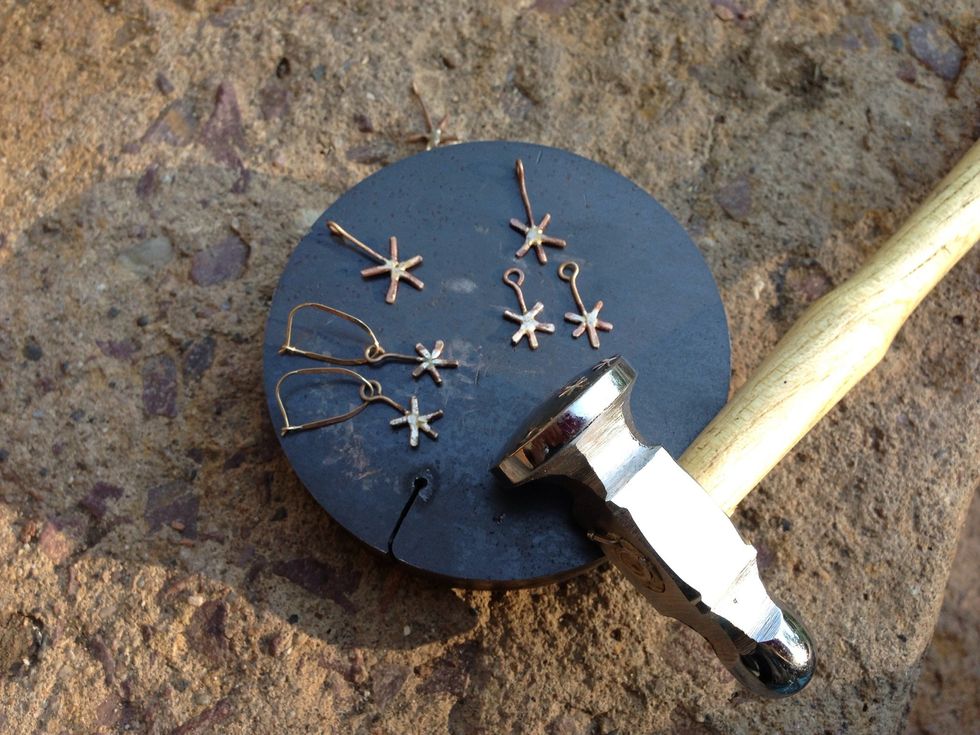 Hammer the starburst to taste. Tap the "stem" to harden the heat-softened wire without flattening it. File all snaggles.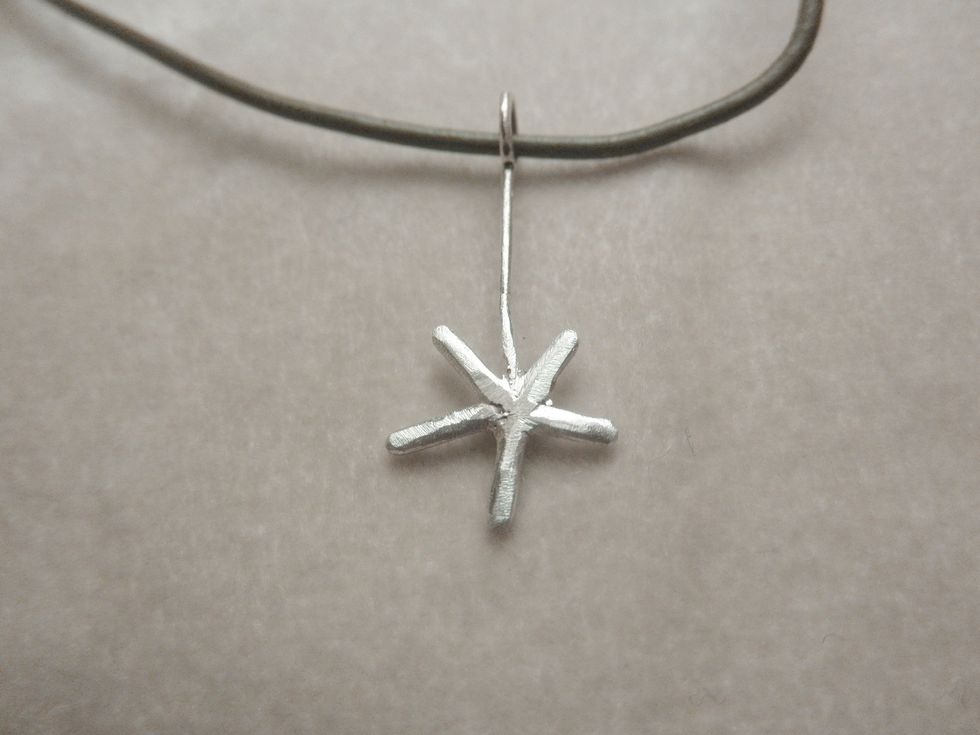 Each one will have its own personality...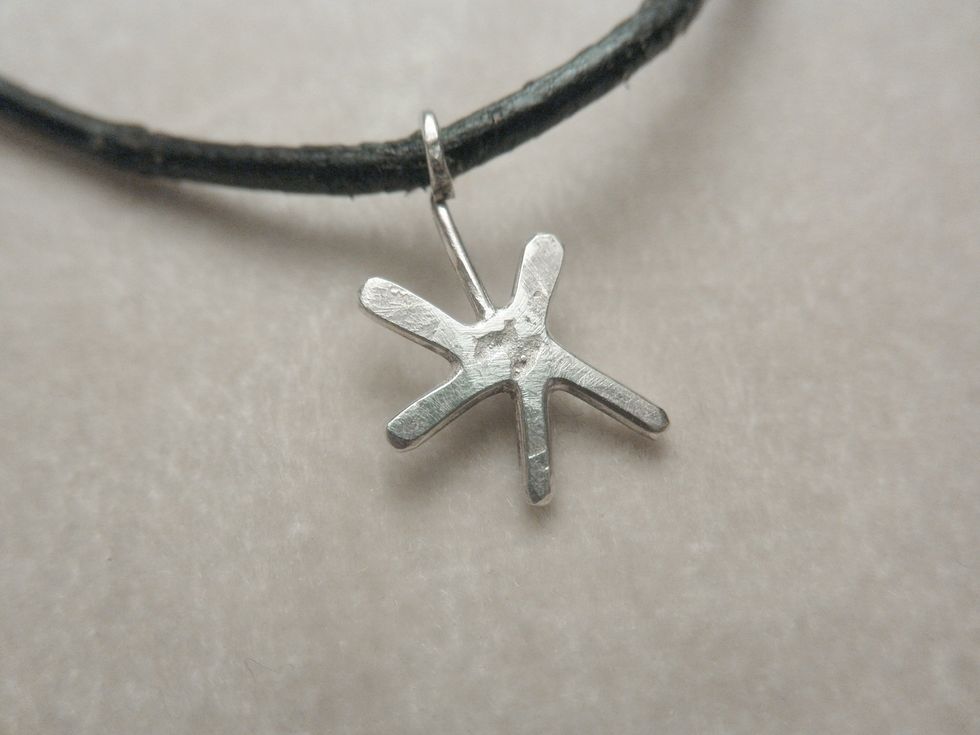 ...with hammer blows and file marks.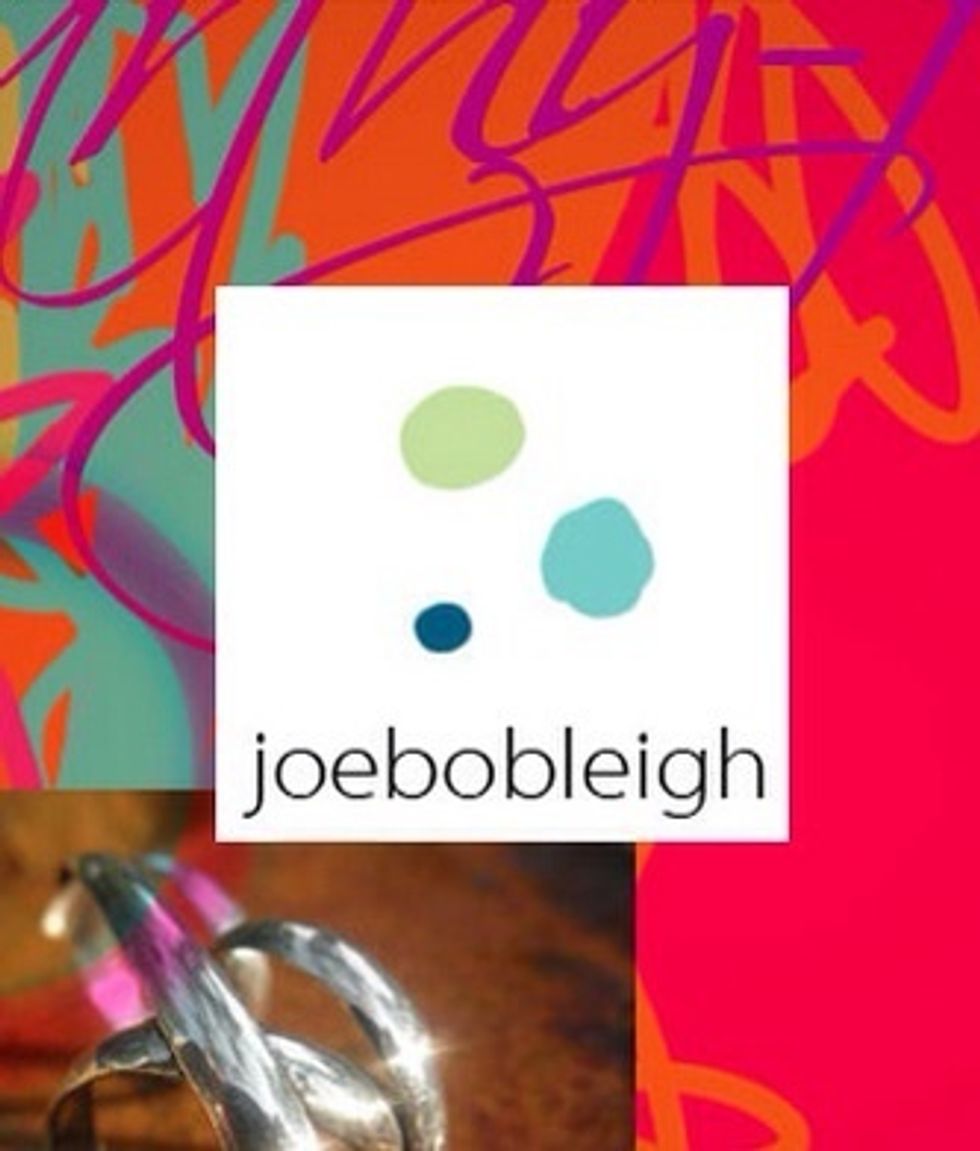 Thanks for viewing my how-to! Please visit me at JoeBobLeigh.com anytime.
5.0 1.5" pieces of 12-16 gauge wire
1.0 3.5" piece of 20 gauge wire
Fire brick, lightweight
Torch
File
Round nose pliers
Cutter
Solder paste
Water bath
Pickling solution
Anvil and hammer