How to make a daily moisturizing hair mist💆
This fragrant mist adds moisture to your hair. Repeated use results in softer, healthier and easier to manage hair
198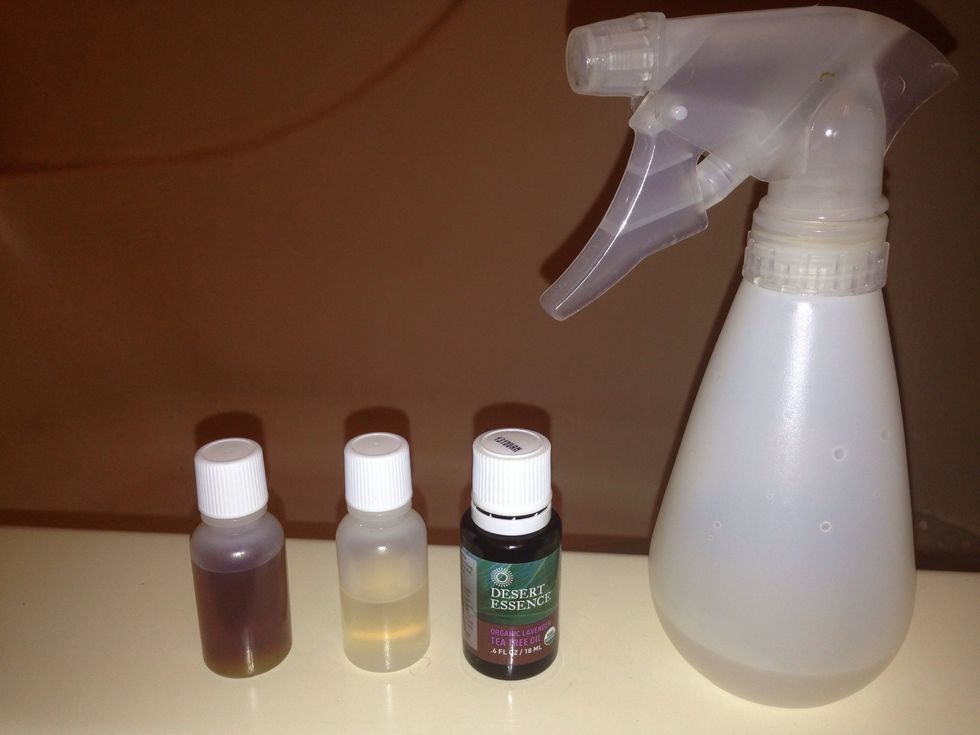 Gather ingredients. I'm using tea tree oil for my essential oil.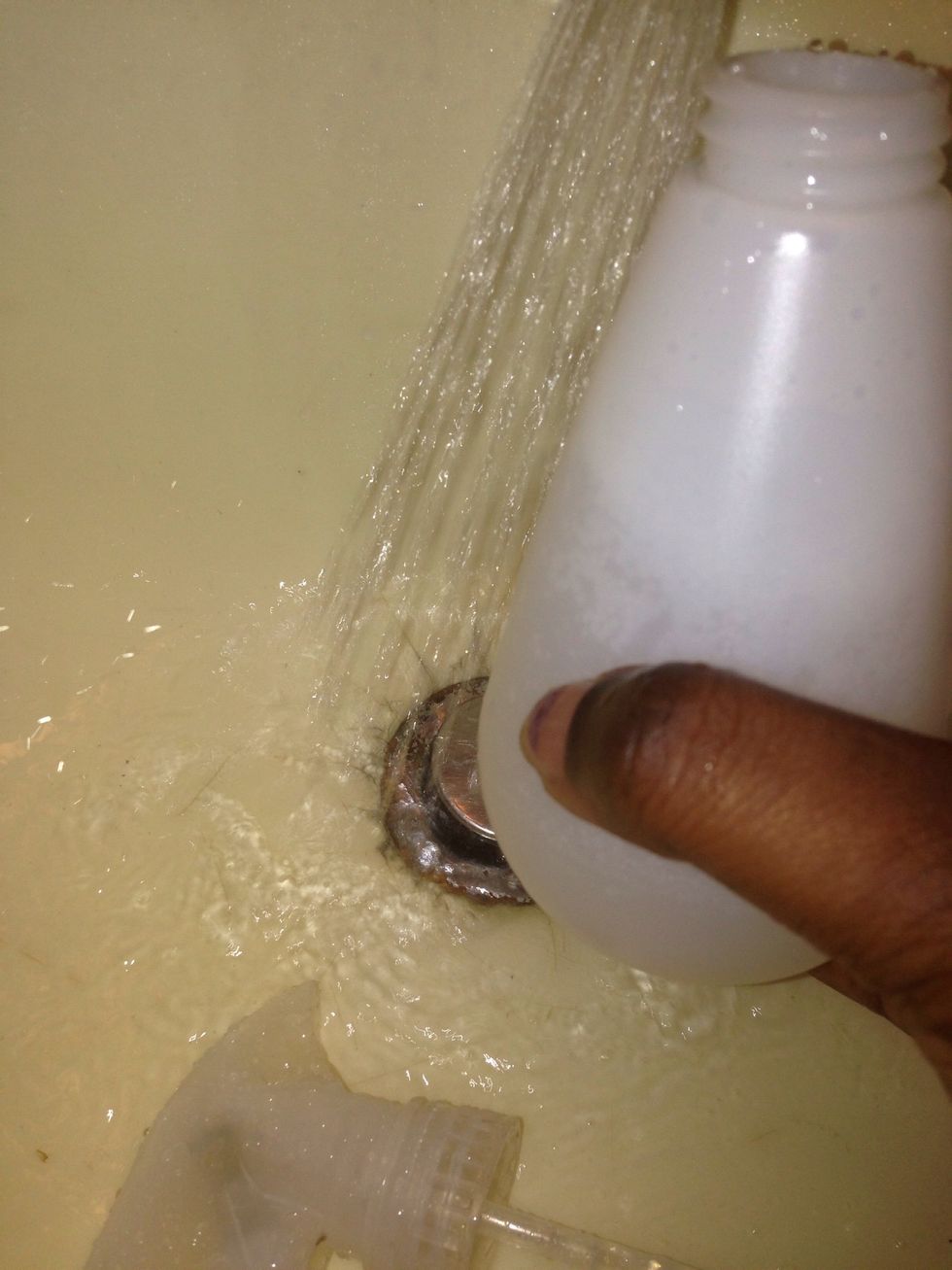 Fill bottle with water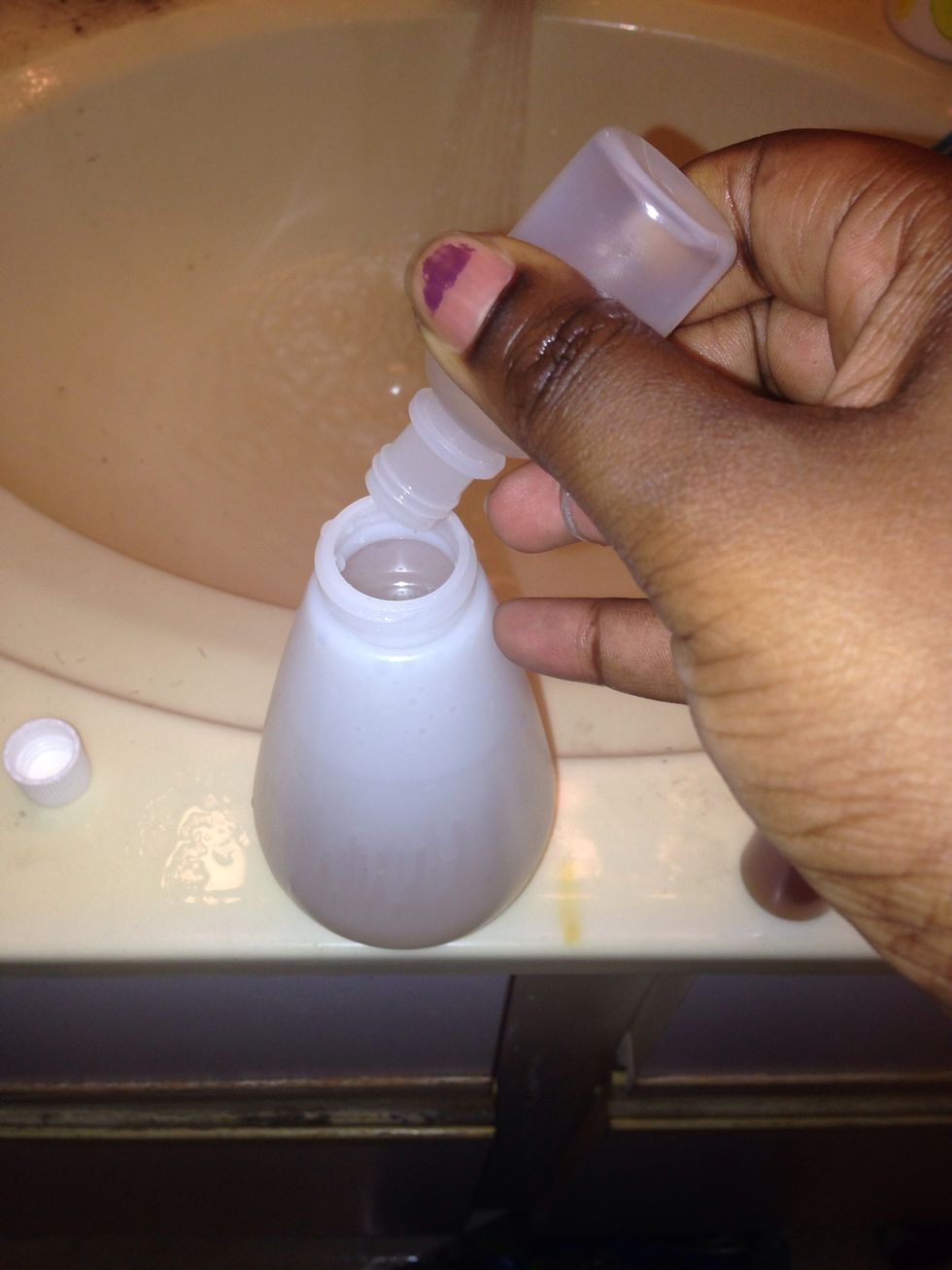 Add 10 drops fragrance. I'm using honey almond scent.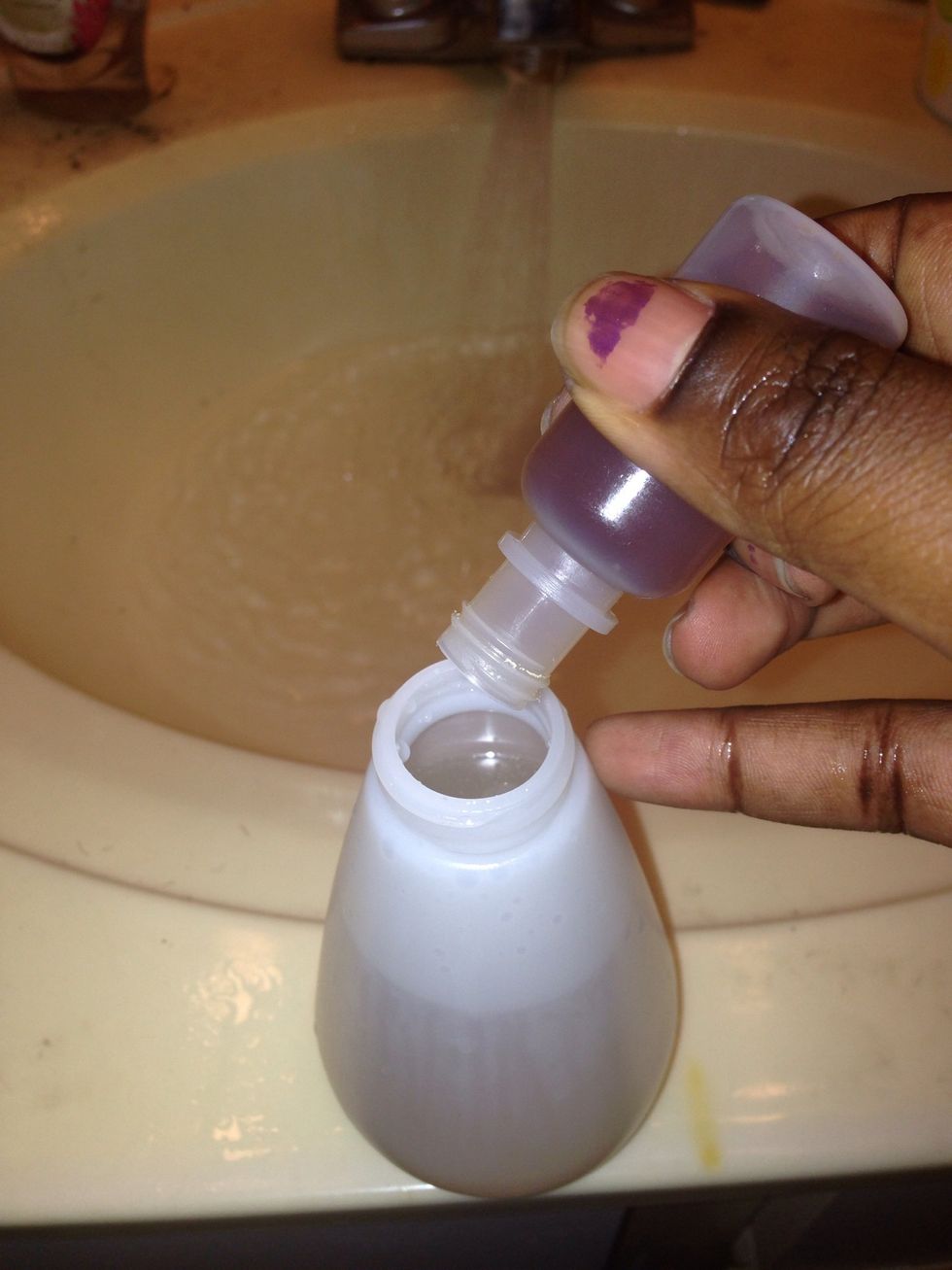 Add 20 drops concentrated aloe vera. Aloe Vera adds moisture and strength to hair.
Add 5 drops tea tree oil. I forgot to take a picture of this step.
Shake it up until well mixed.
Spray this mist all over hair in the morning and at night before tying up the hair. Repeated use results in softer more moisturized hair as well as hair that smells amazing!
If you liked this guide please click the heart. Also subscribe for more guide like this one.
Spray bottle
Essential oils I'm using tea tree oil
Fragrance
Water
Concentrated aloe Vera