This shirts cute just not me, soooooo let's make one I will wear. Find a shirt your not afraid to cut up!!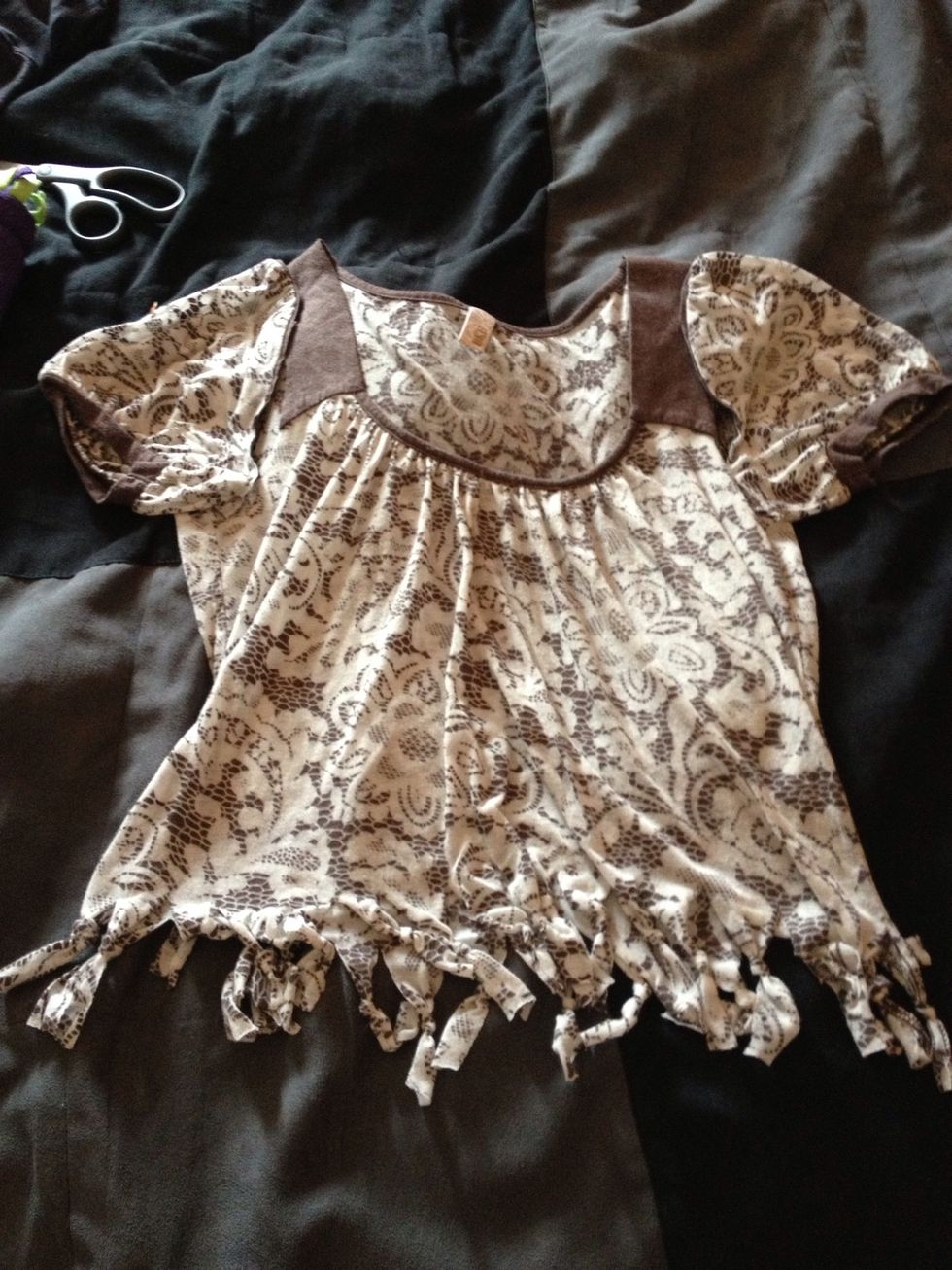 Pick a length you want your shirt to be. But! Remember not to cut to high because when you make your cuts on the bottom you don't want it to be that far past your belly Button (that's slutty >.<)
Now cut your sleeves! This puts your look together! It gives it a summer look!
Now your ready to wear this outfit! Wear some cute shorts to go with it :)
Now your done and ready for a hot date this summer! ;) have fun :)
It's getting so nice out!
So we need cute shirts to wear!!