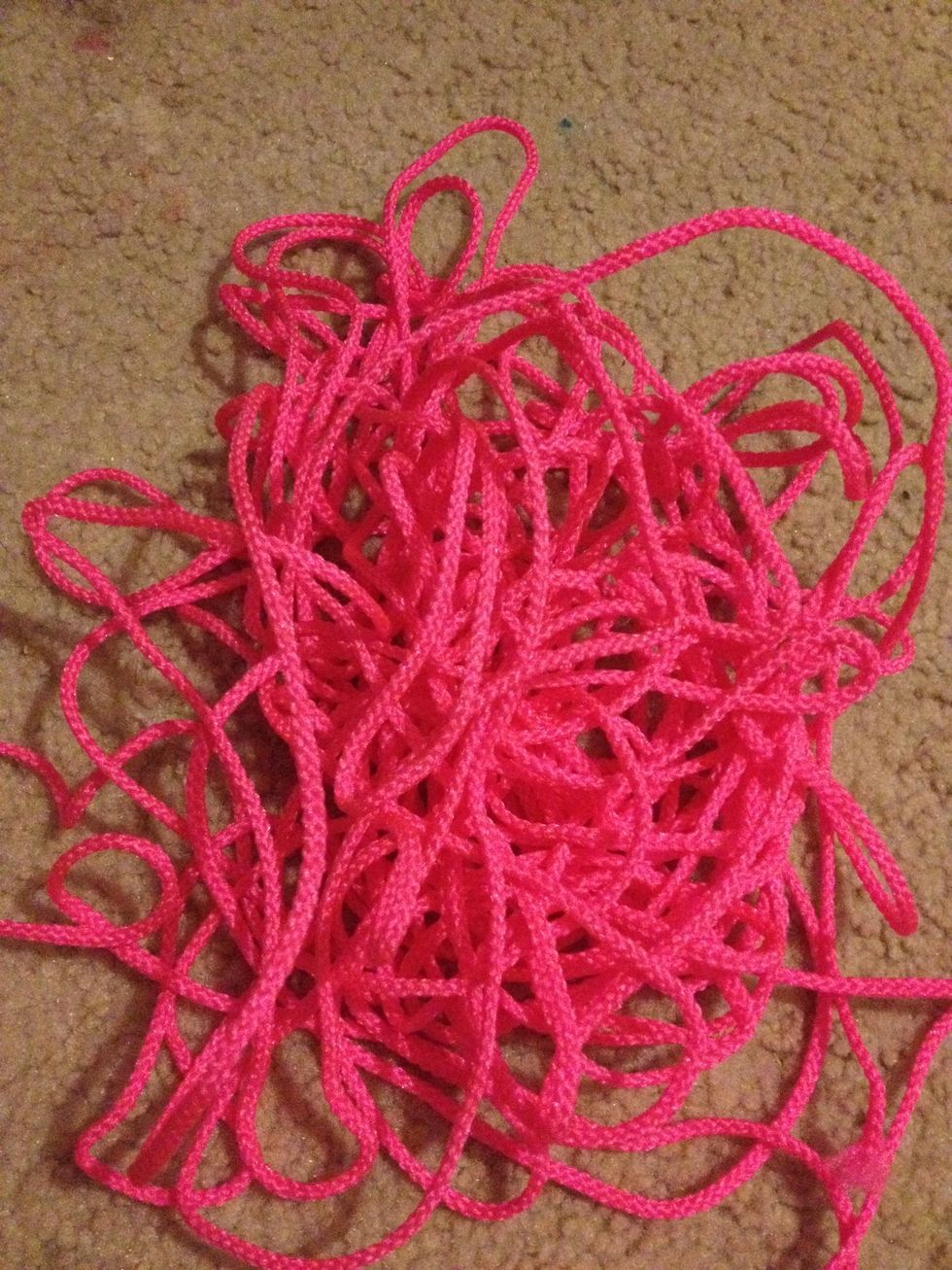 This is what I am using. It is very thin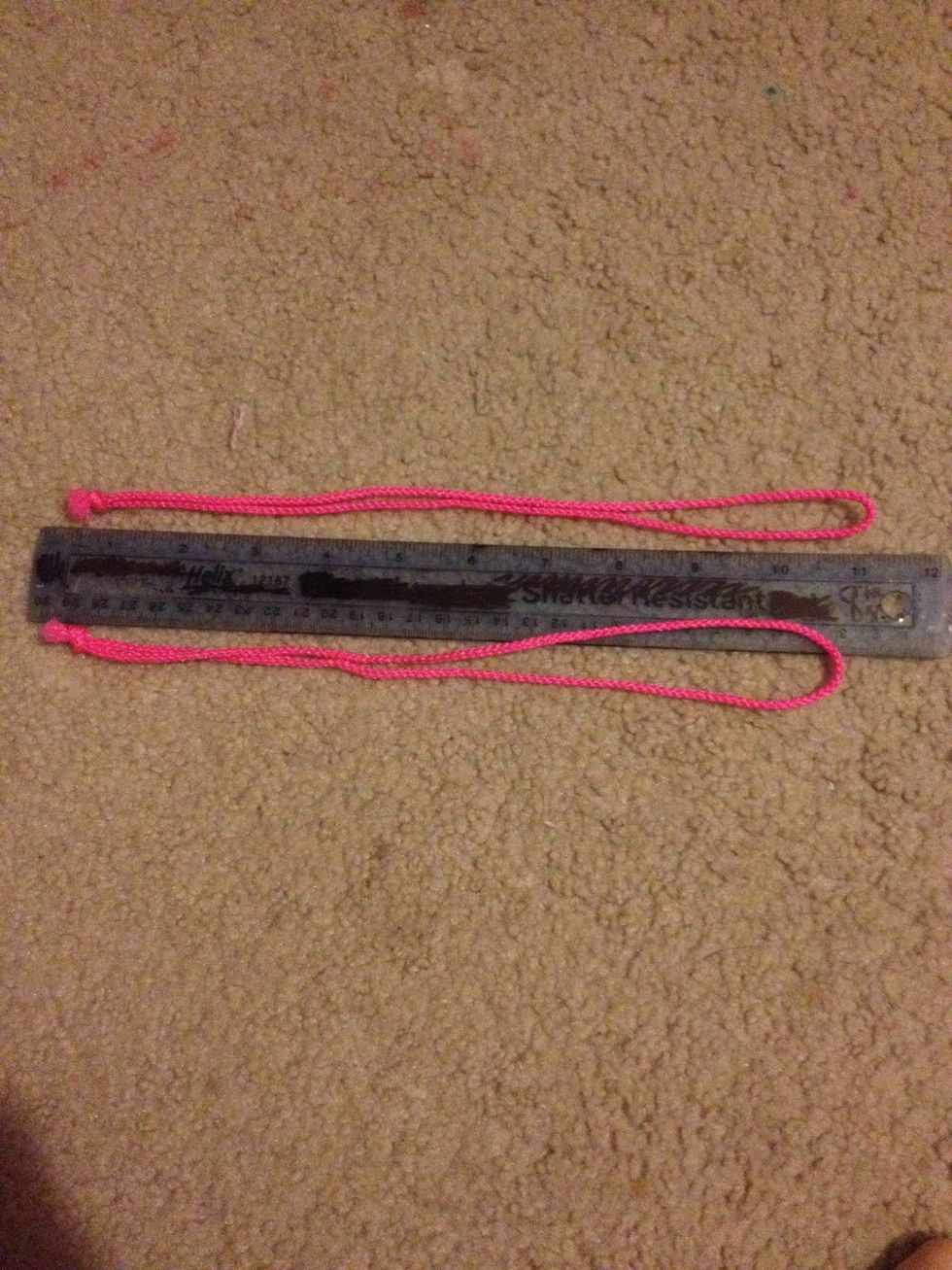 Cut 2 21 in (50 cm) segments. Fold them in half and then tie the ends together.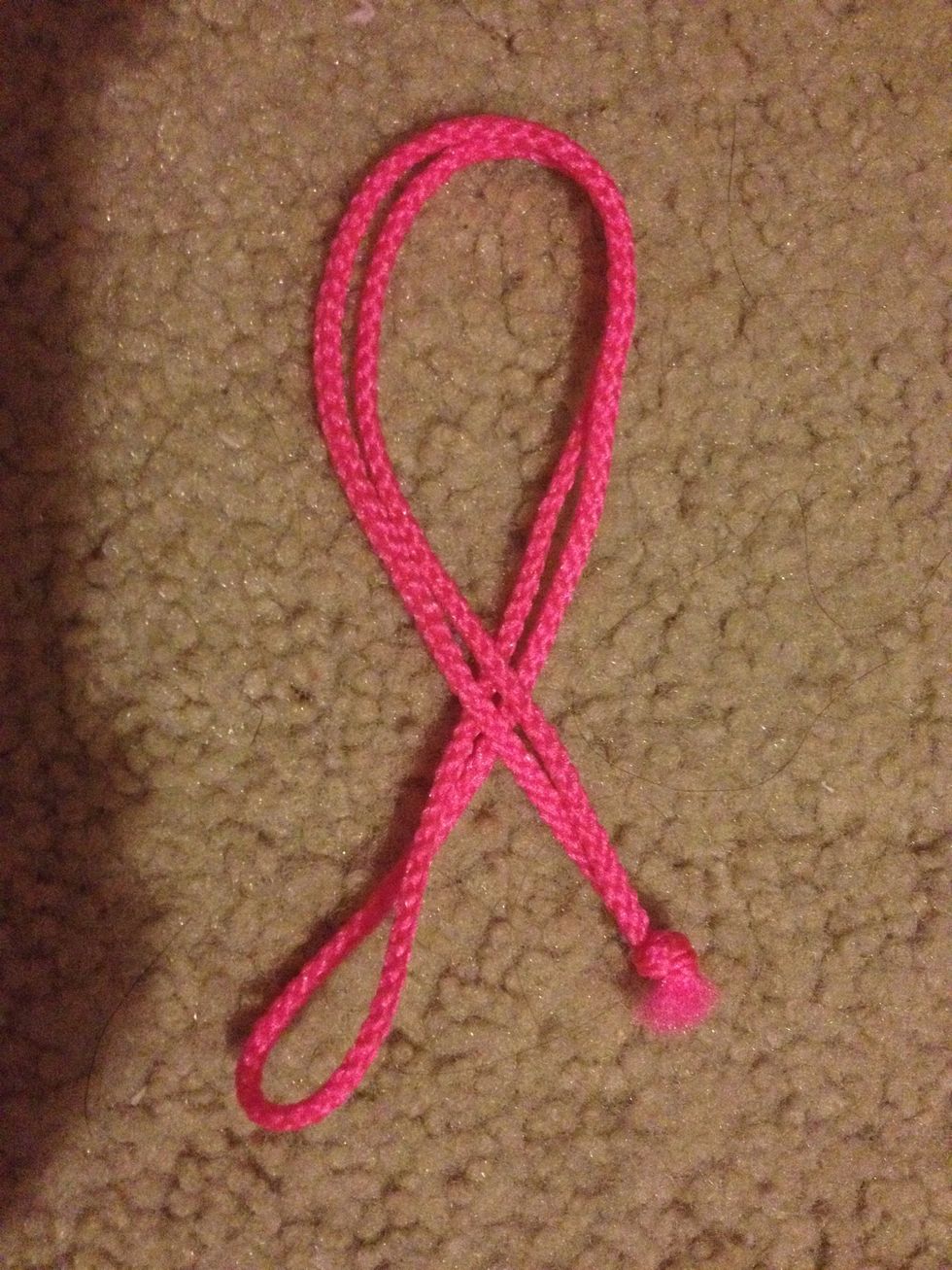 Make a 'fish with one of the segments, observing that the knot is to the right of the fold.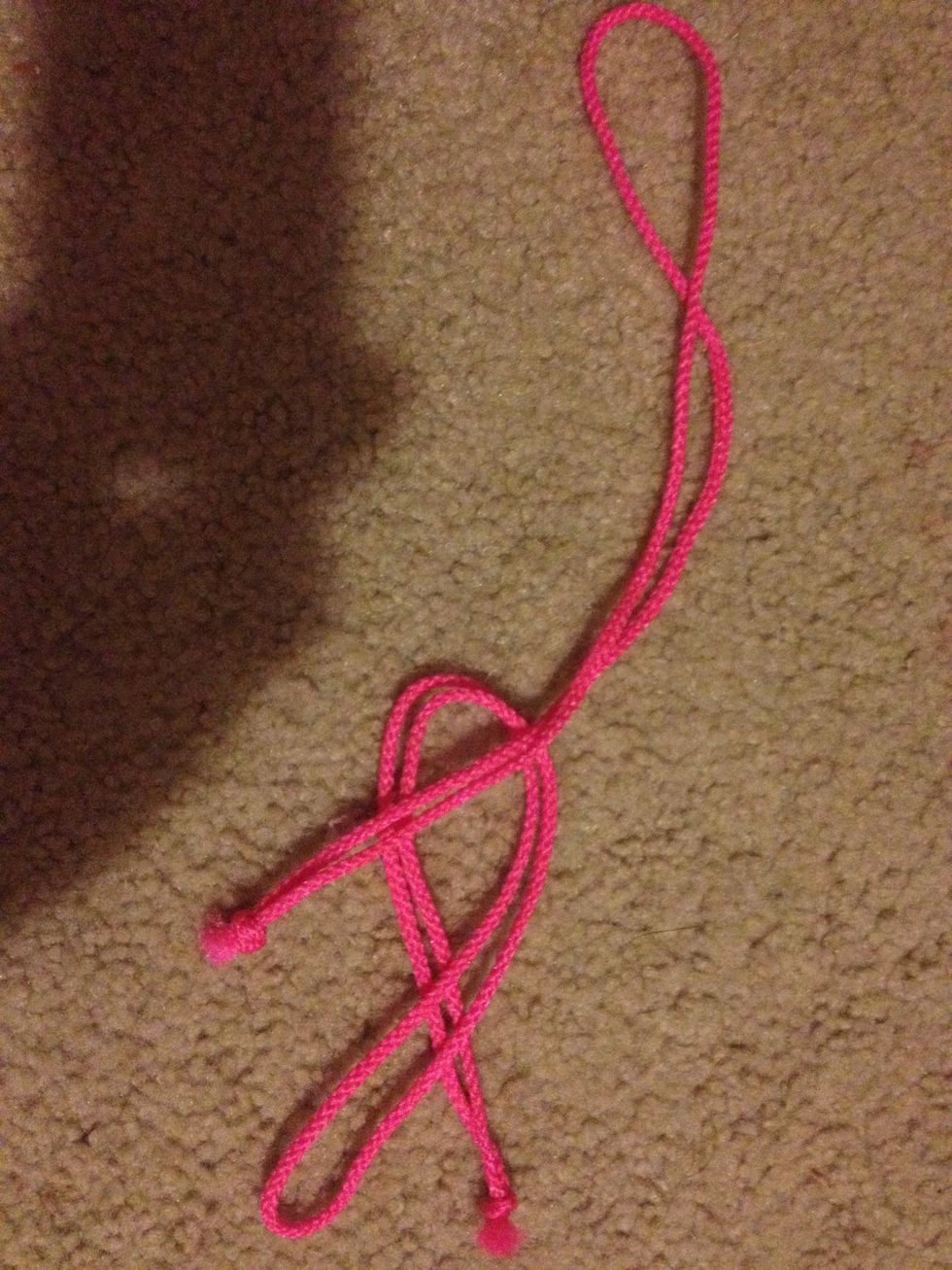 With the other string, simply lay it over the top of the 'fish', leaving a small gap at the very top.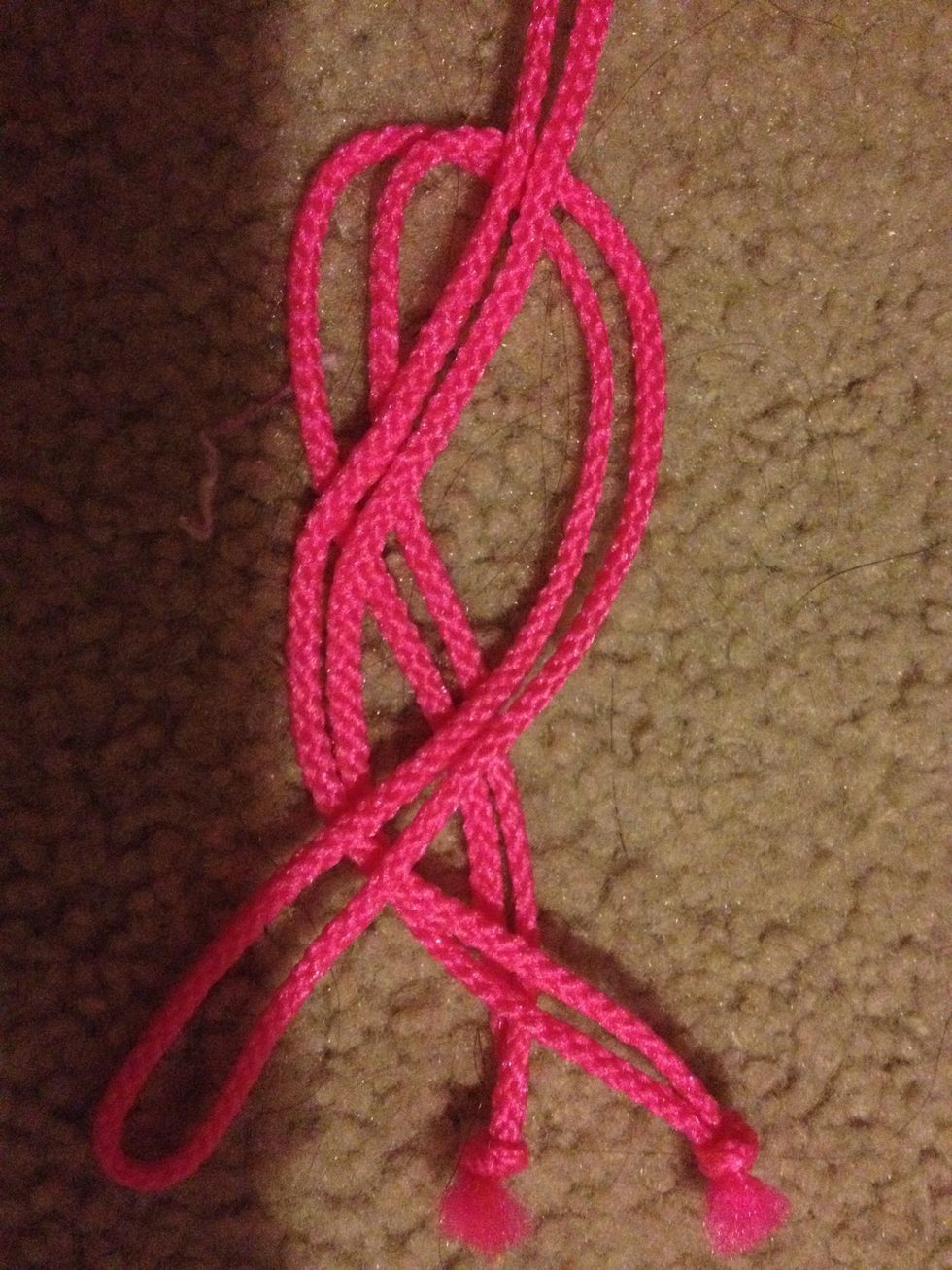 This is where it starts getting a little confusing. Weave the string under the left 'fin' and over the right 'fin'. Make sure you hold onto the string at the top so it stays there.
Place one hand in top of the knot and pull the string you're using through. Pull until the top of it is as far from the knot as the fins from the fish are.
I know it seems confusing, but you're almost done!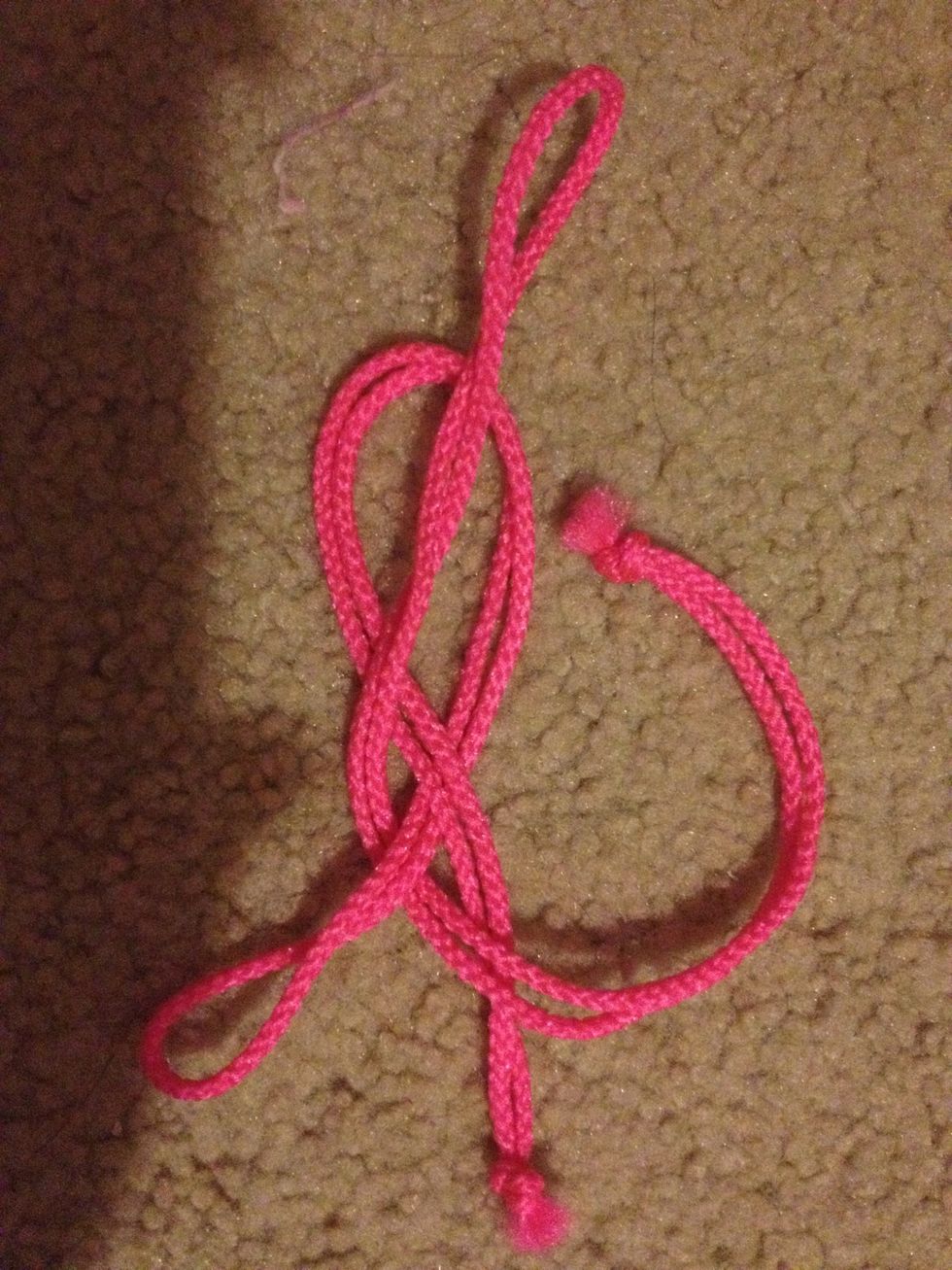 Now this string is headed back up!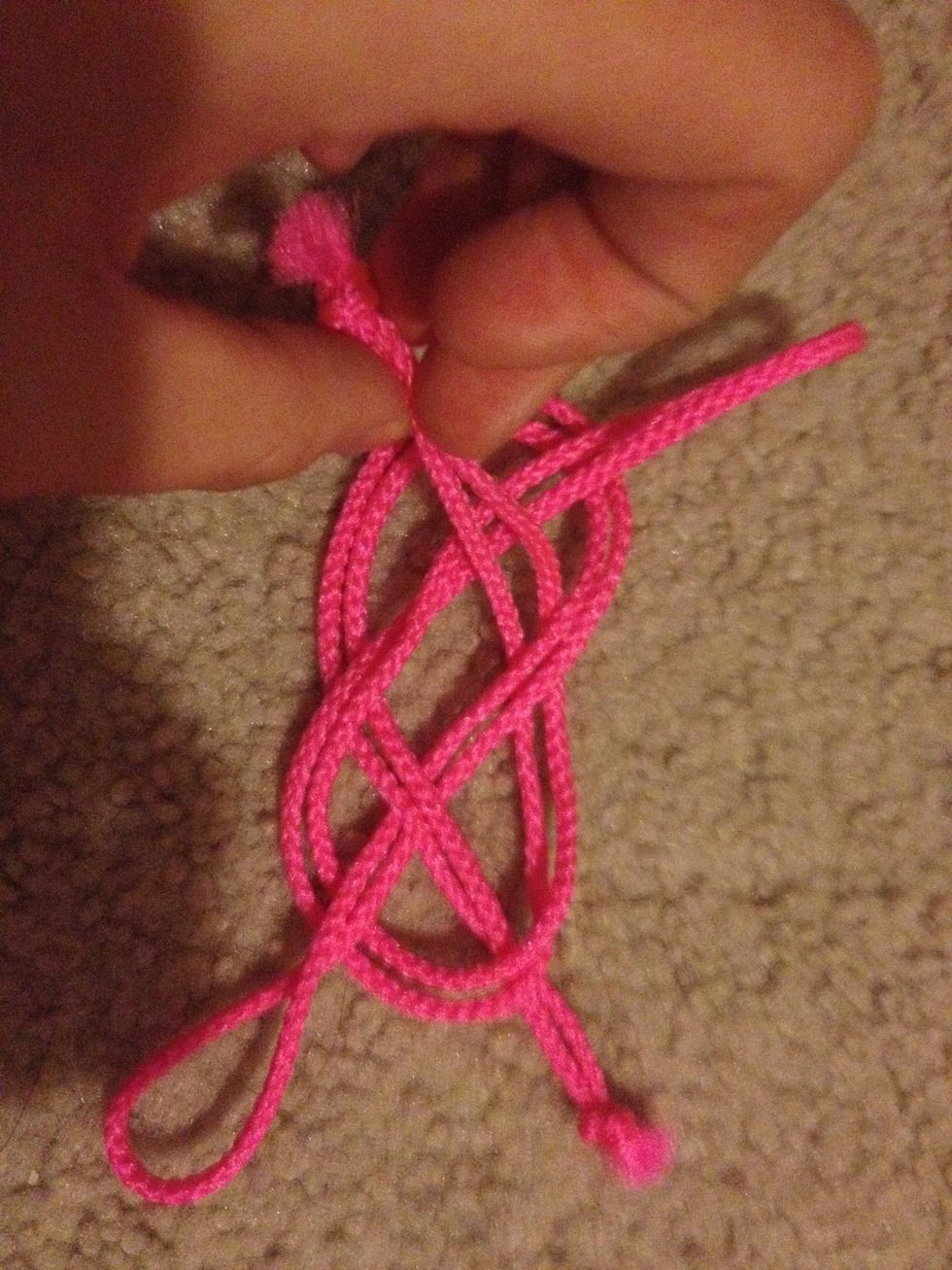 Weave it under the original 'head' of the fish. (where it was pointing in the last photo) I kept my hand on it so you could see where I was.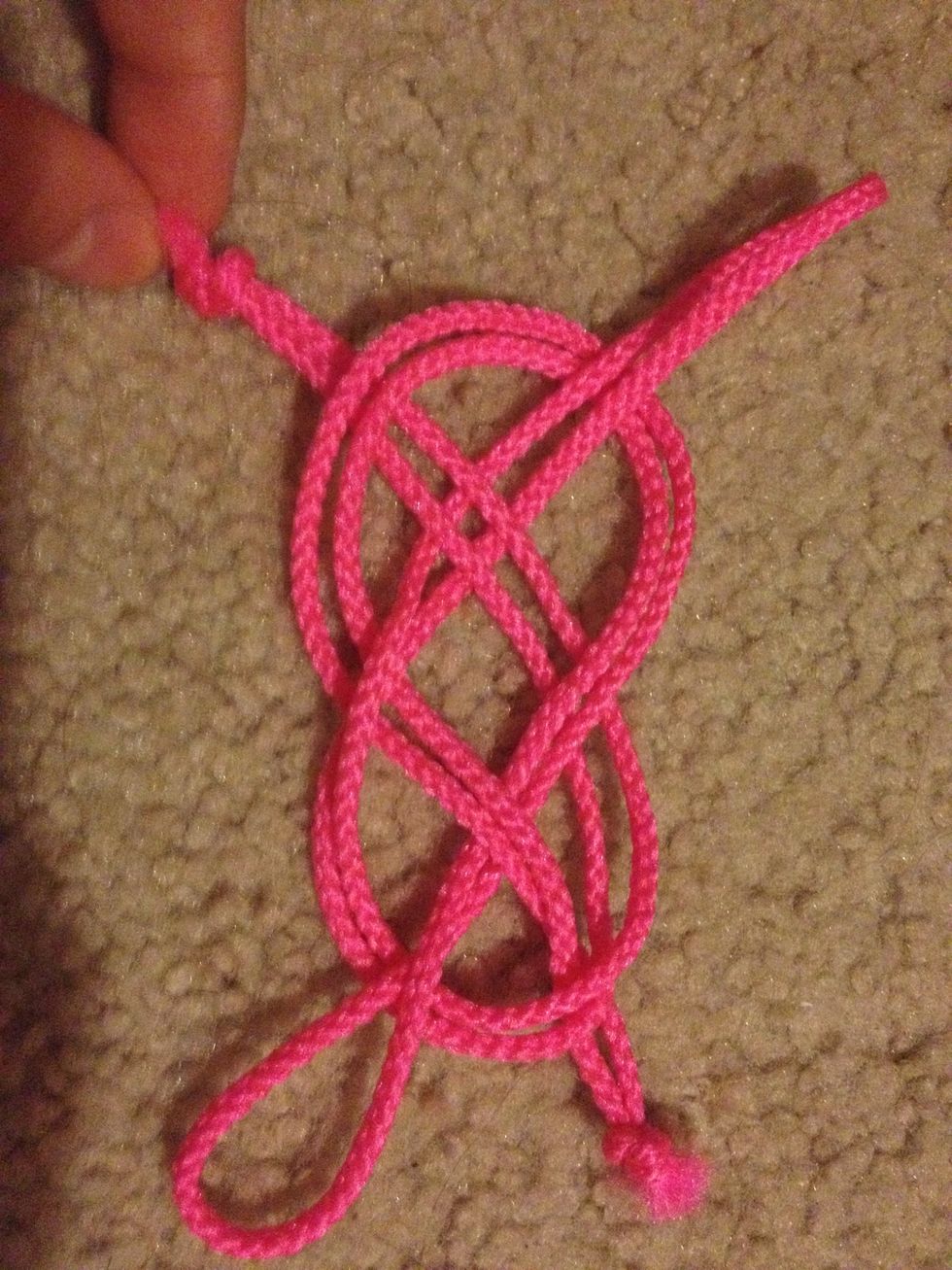 Now the last weaving part! Keep it over the middle string (itself) and go under the other side of the 'head'
Now I will post a video of this, doing the exact same thing. If you understand it already, you can skip it
Now pull it tight!!
And this is your finished product!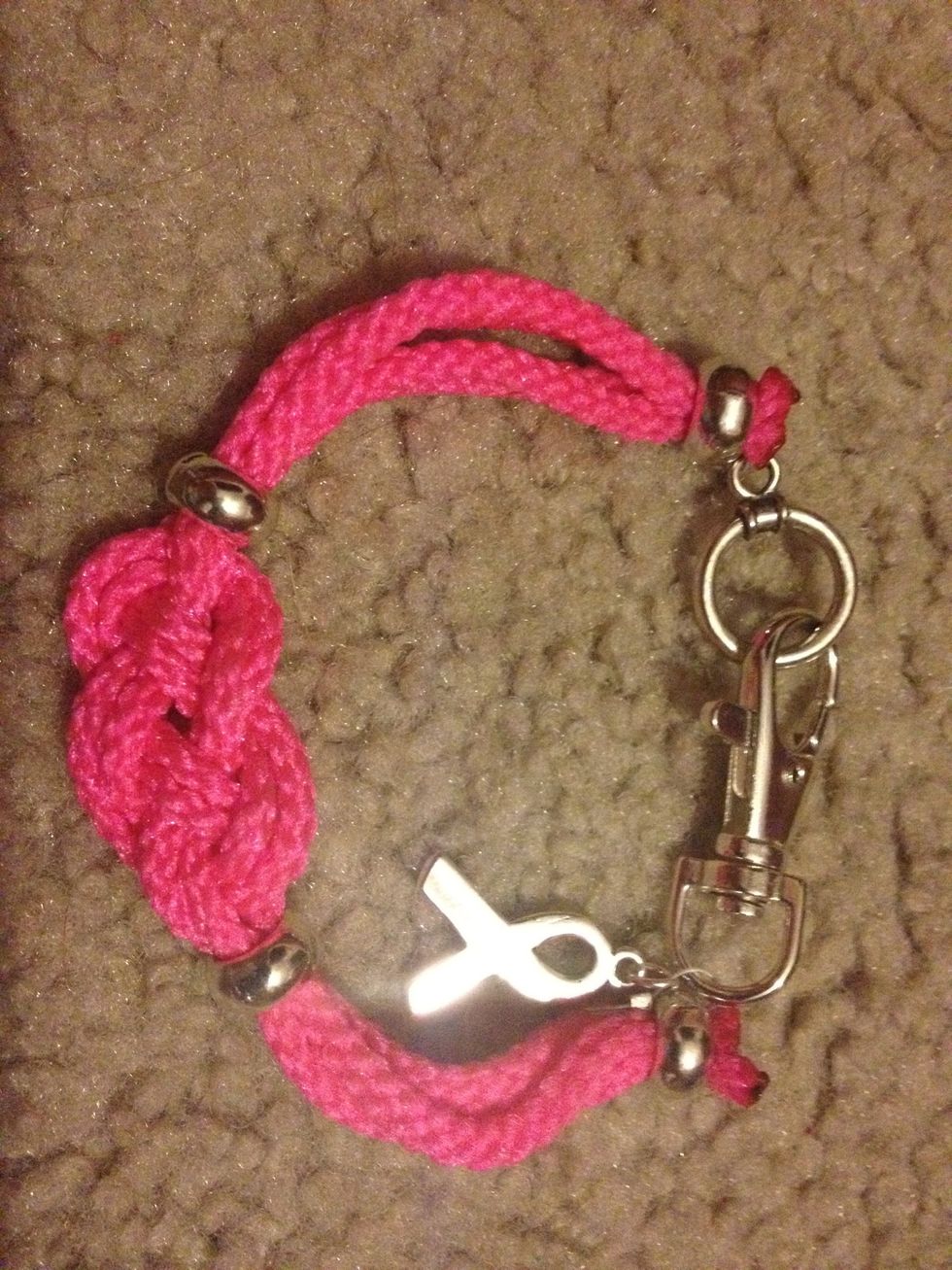 You can make tons of cool crafts and bracelets with this knot, and I chose this breast cancer awareness bracelet! I hope this guide helped!
Plenty of craft store rope. Price: $3.00