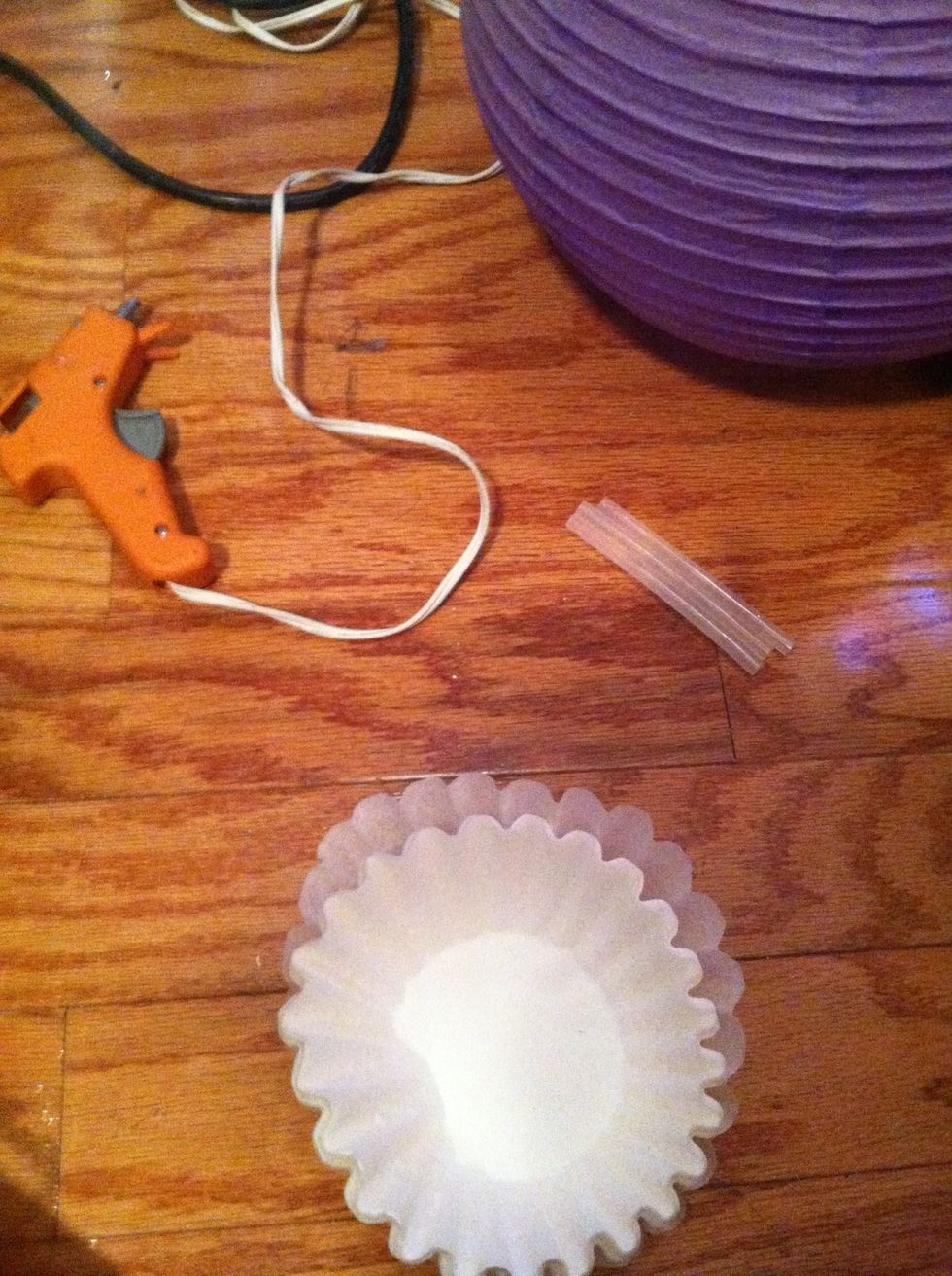 Supplies!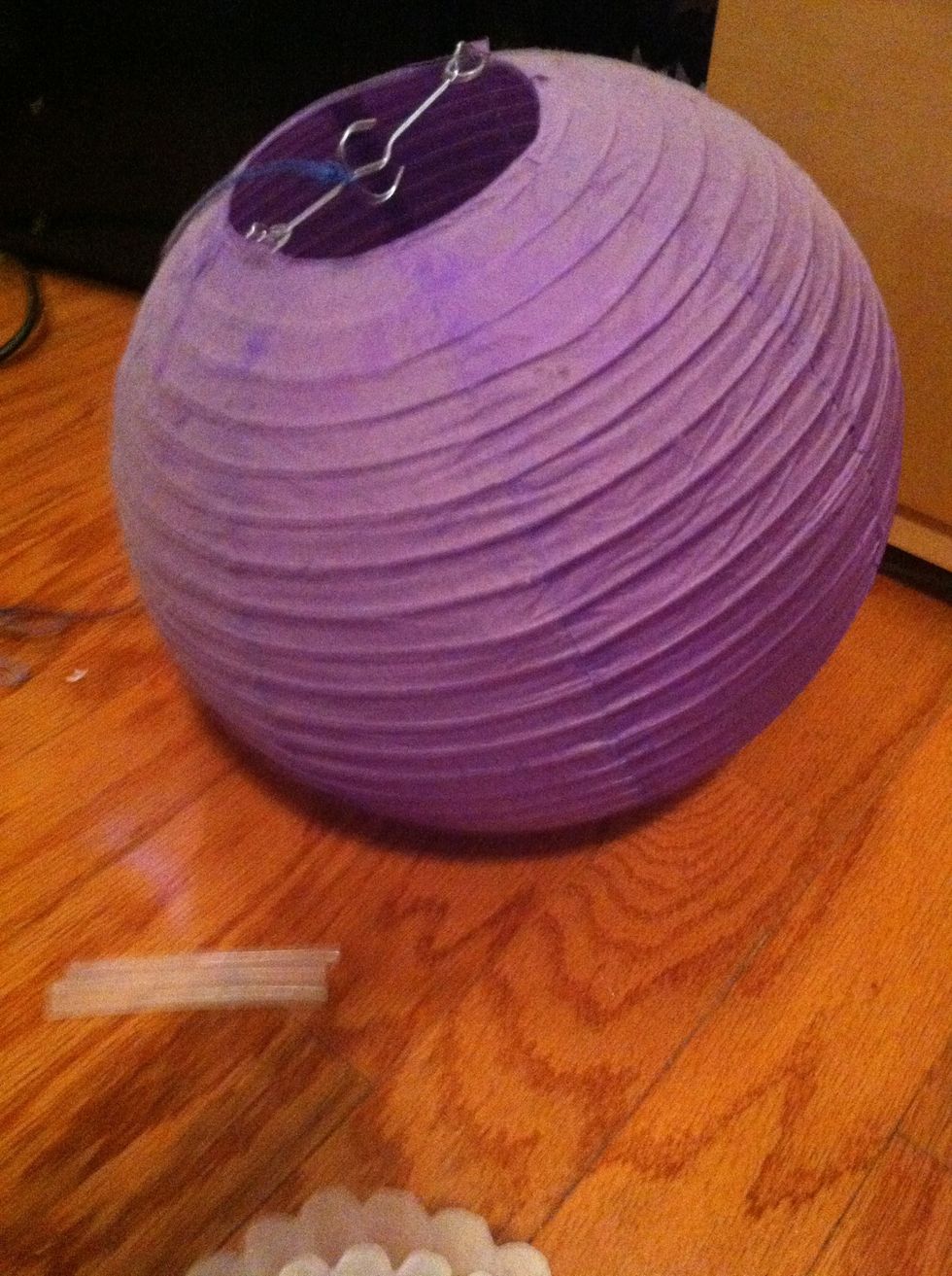 Lantern!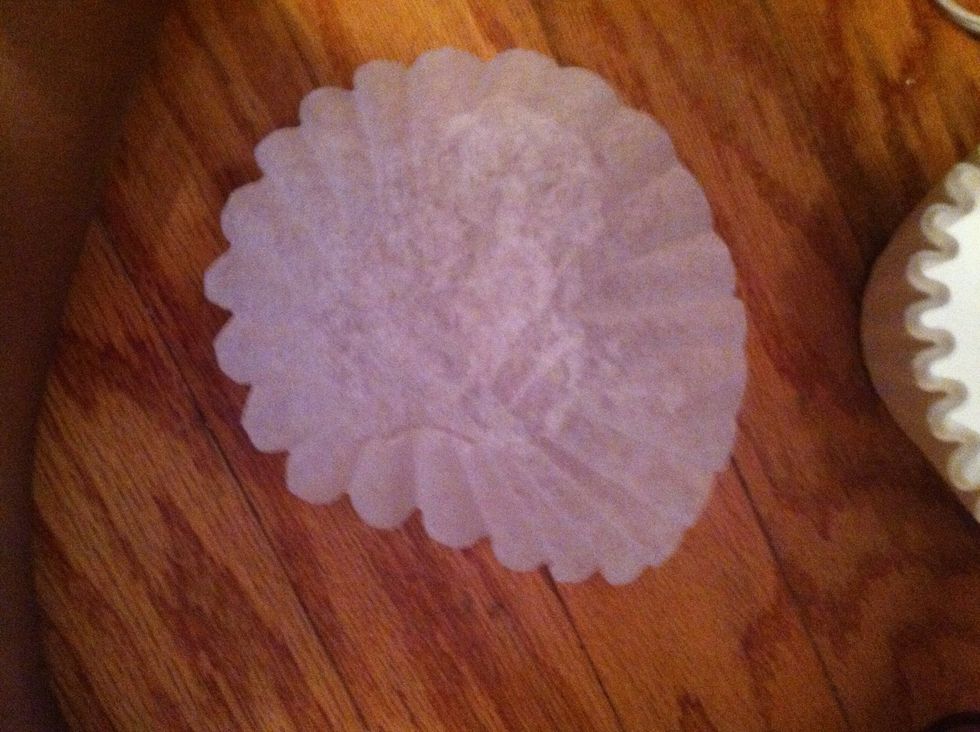 Get one piece of filter paper.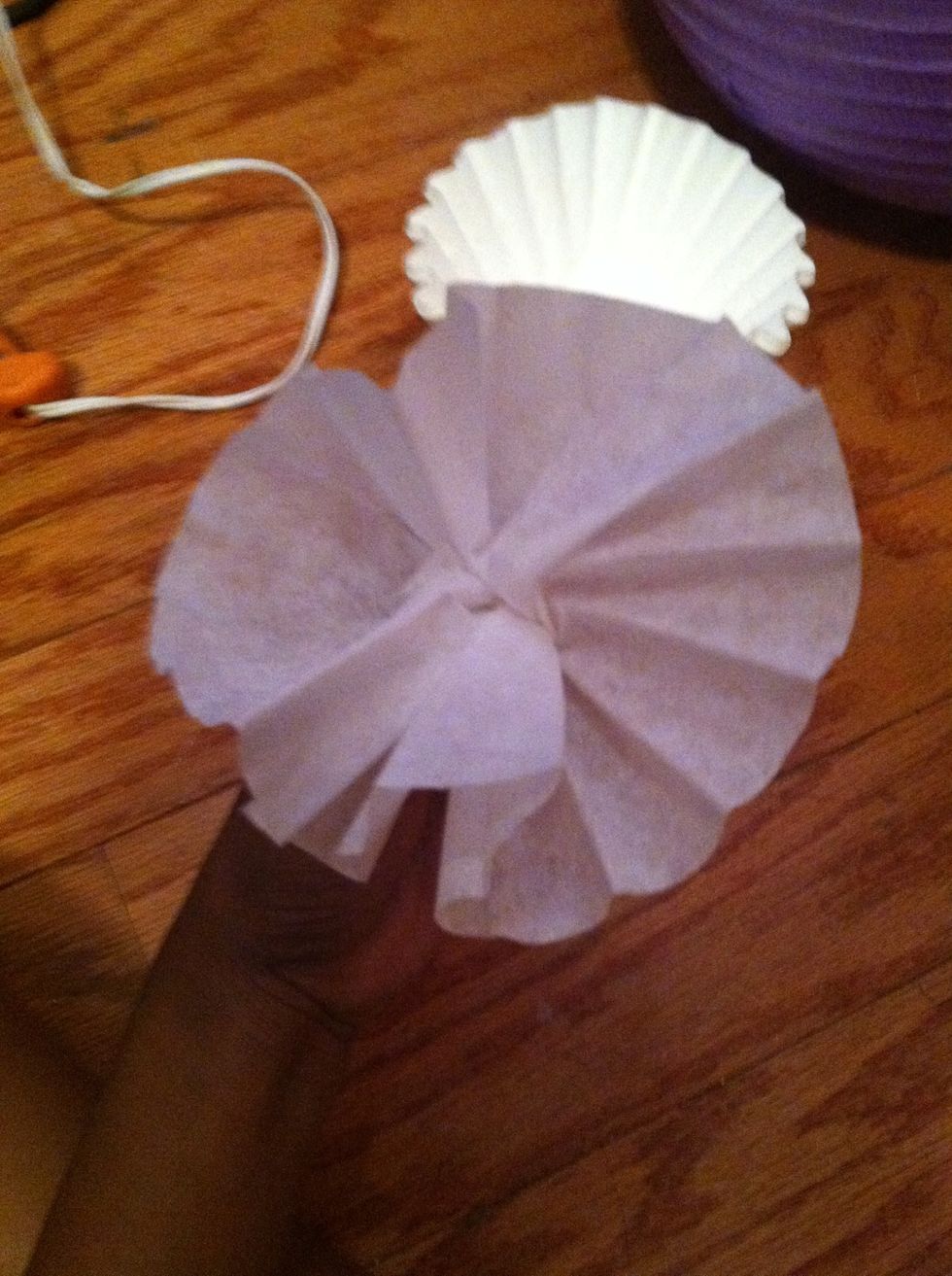 Scrunch the bottom as shown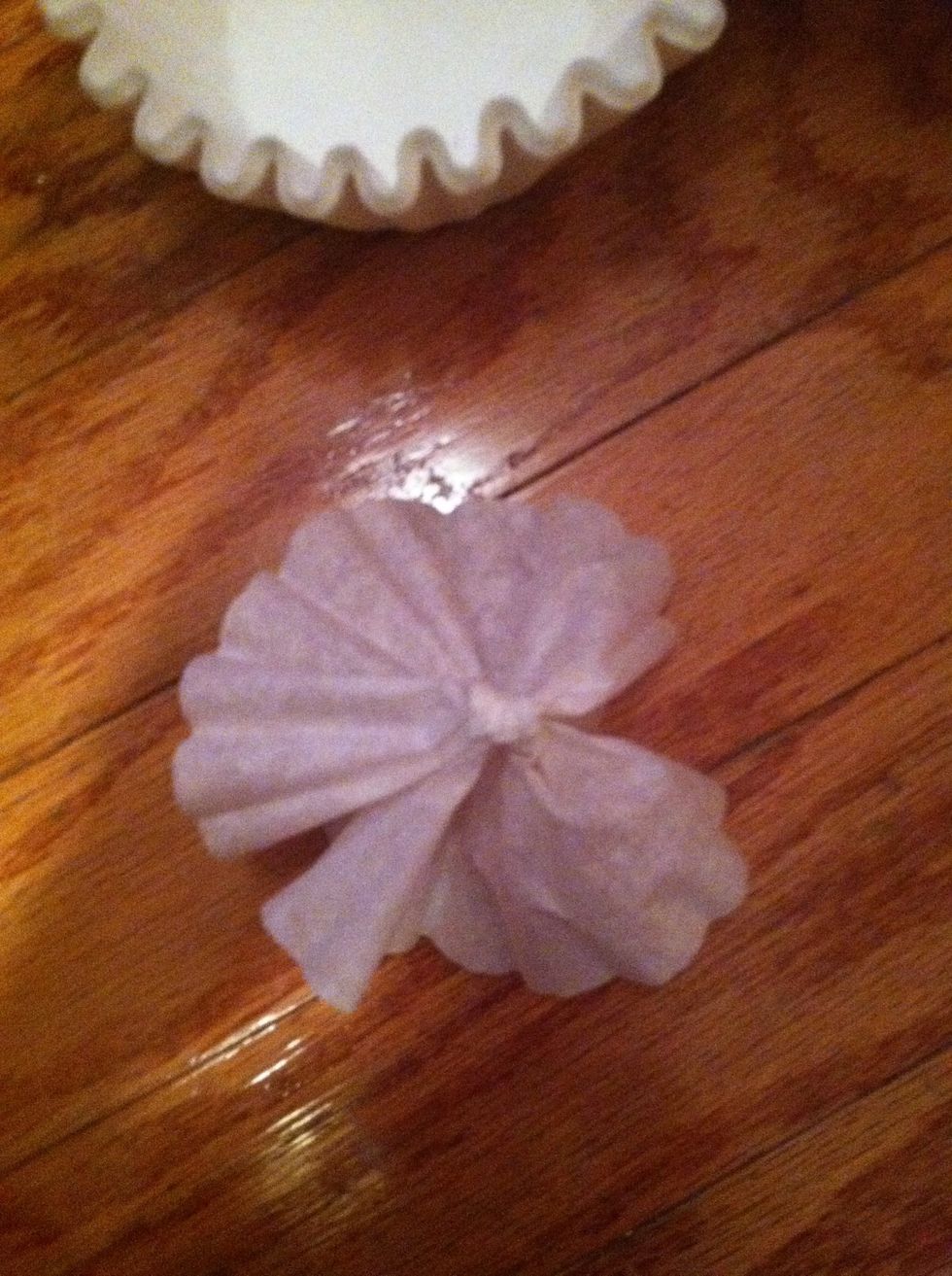 Back view, to make it easier to glue, flatten the bottom with your fingers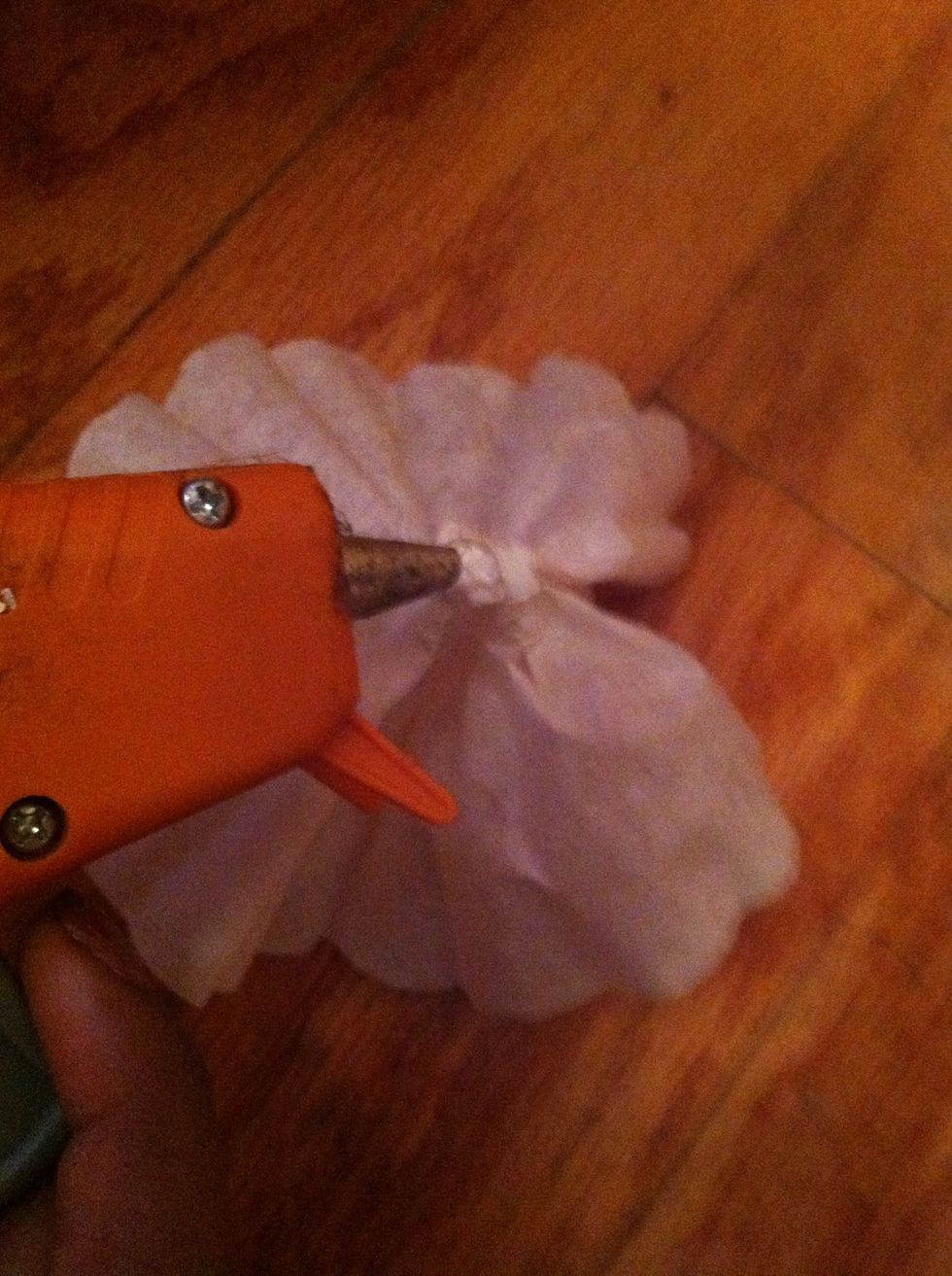 Glue the tip. You can use regular glue however it is much faster using a glue gun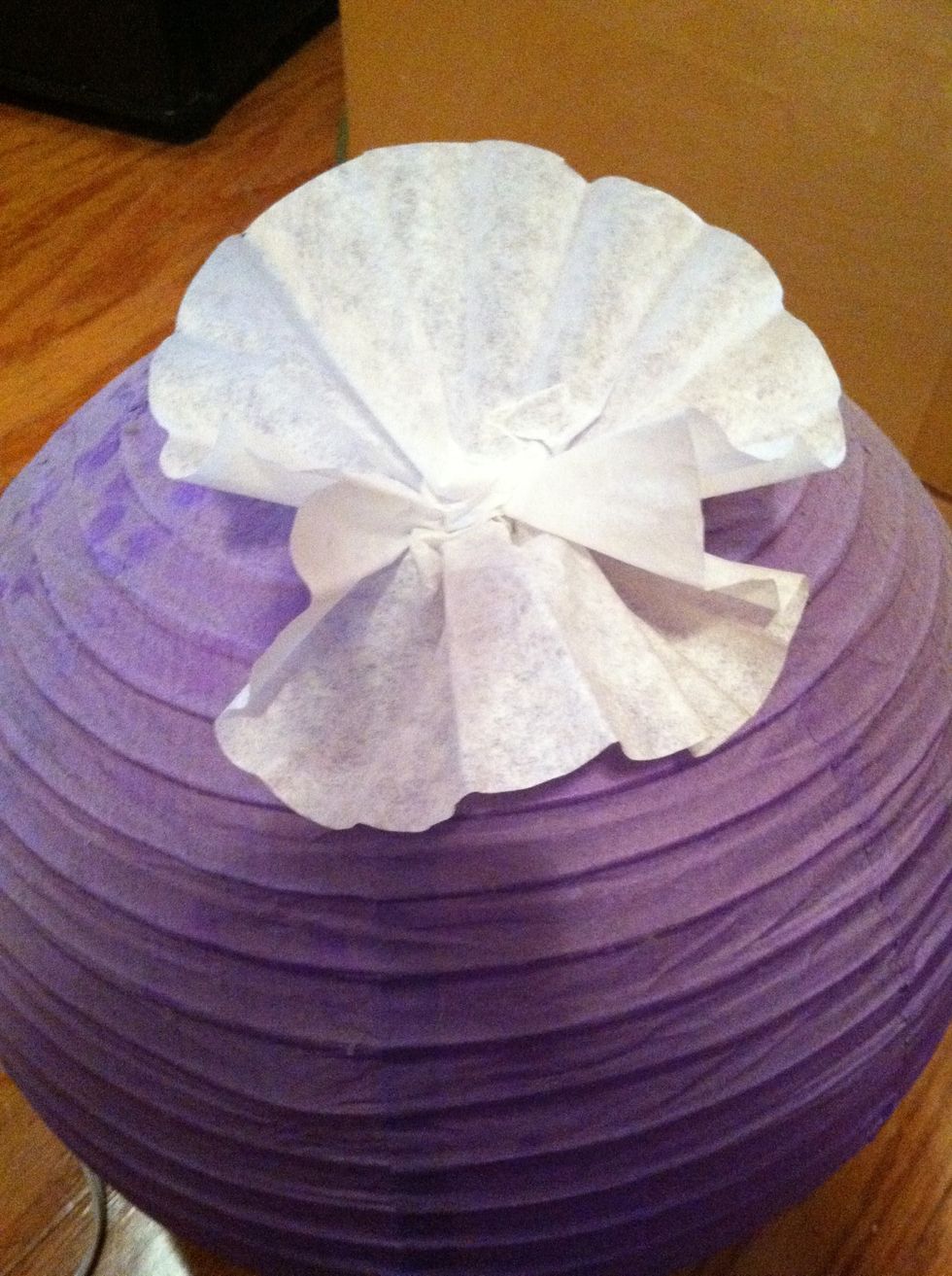 Place on round lantern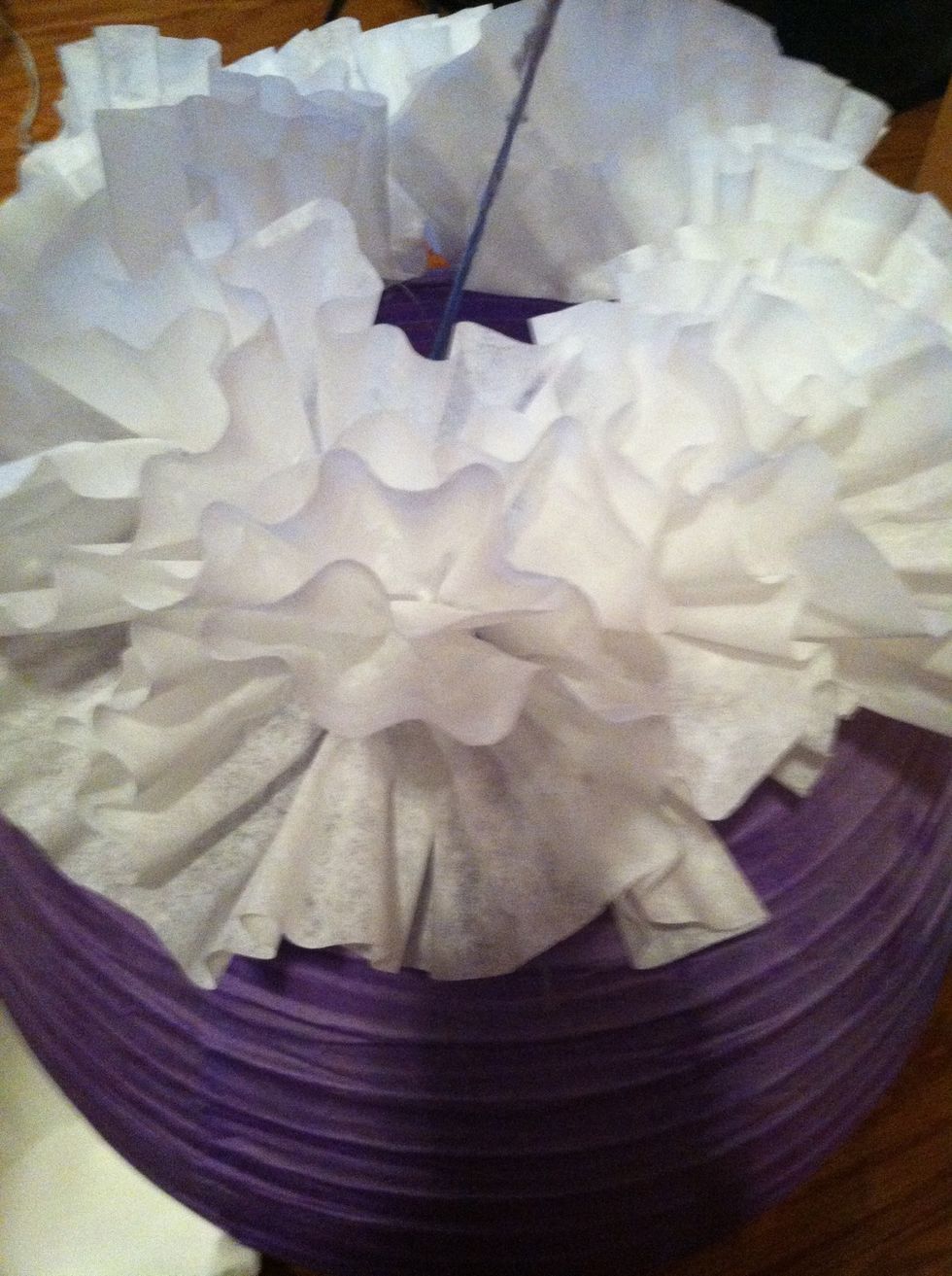 Repeat, this is my first row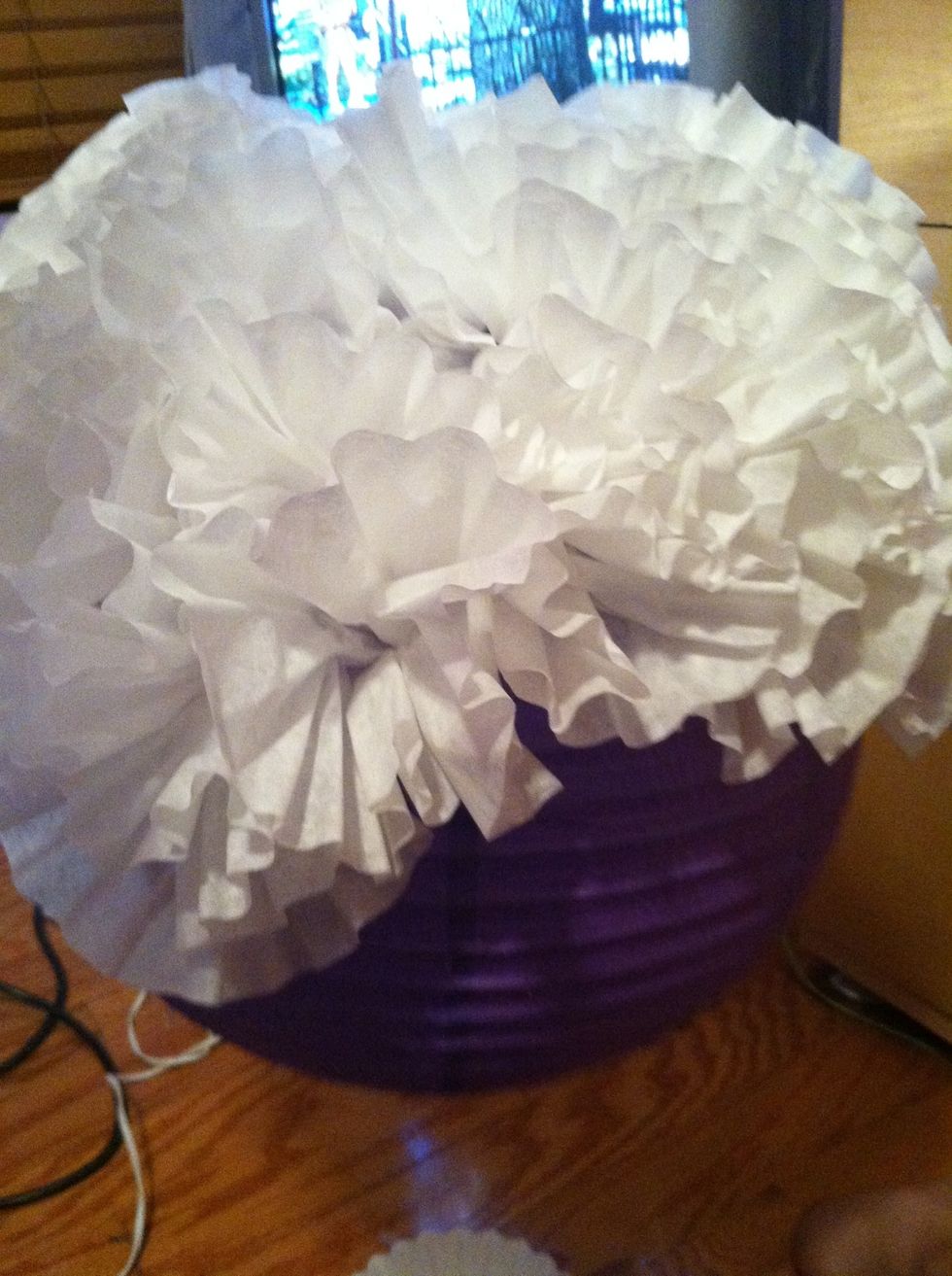 Halfway done! It's actually cute this way looks like a flower pot.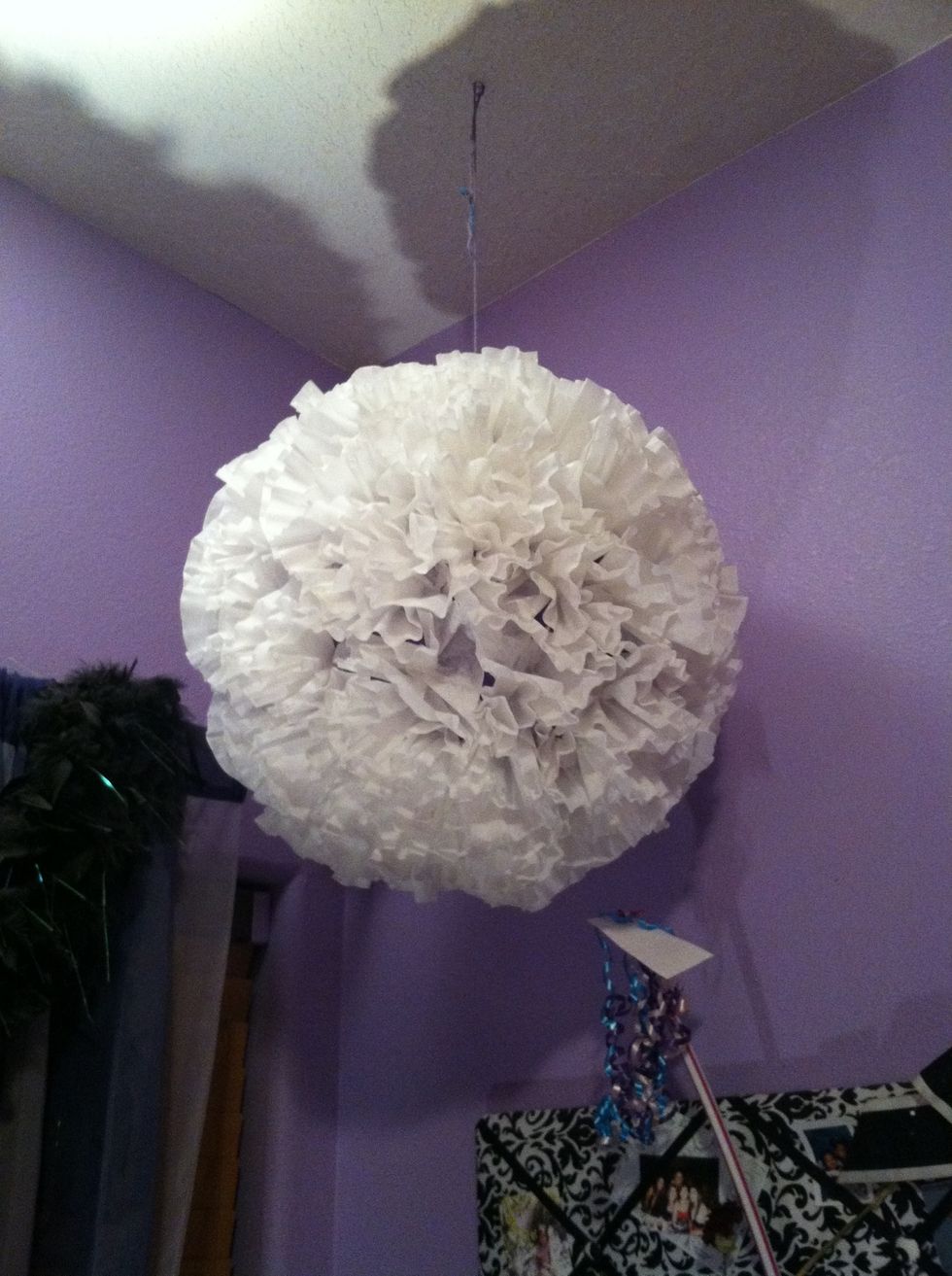 There it is! Attach a string and hang it up
Cute for weddings! Baby showers, the list goes on!
Hot glue gun
Coffee filters
Glue gun sticks
Lantern