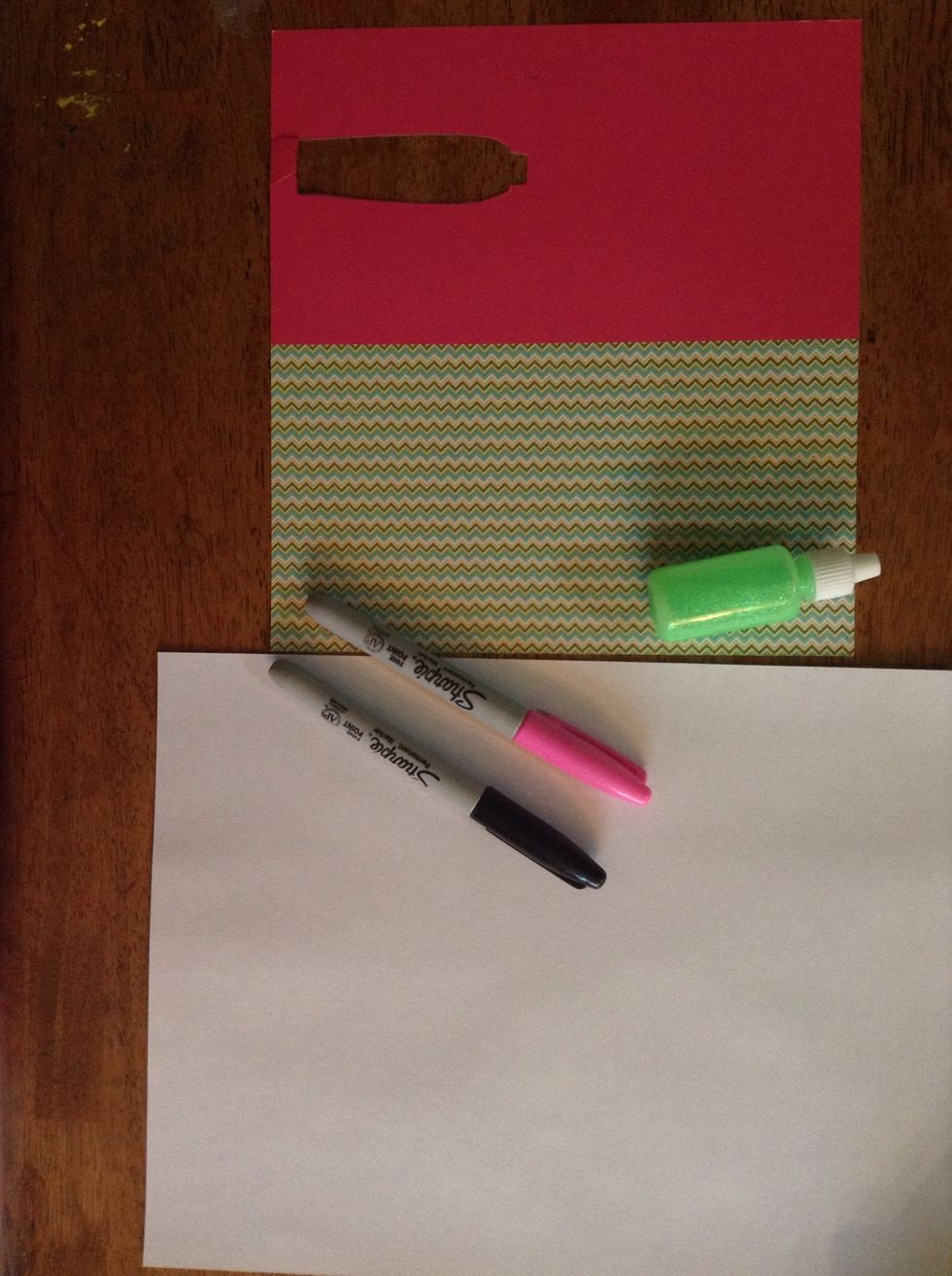 Gather your supplies. I ended up not using the glitter-glue or sharpies, instead I used a pencil: it was easier to write with.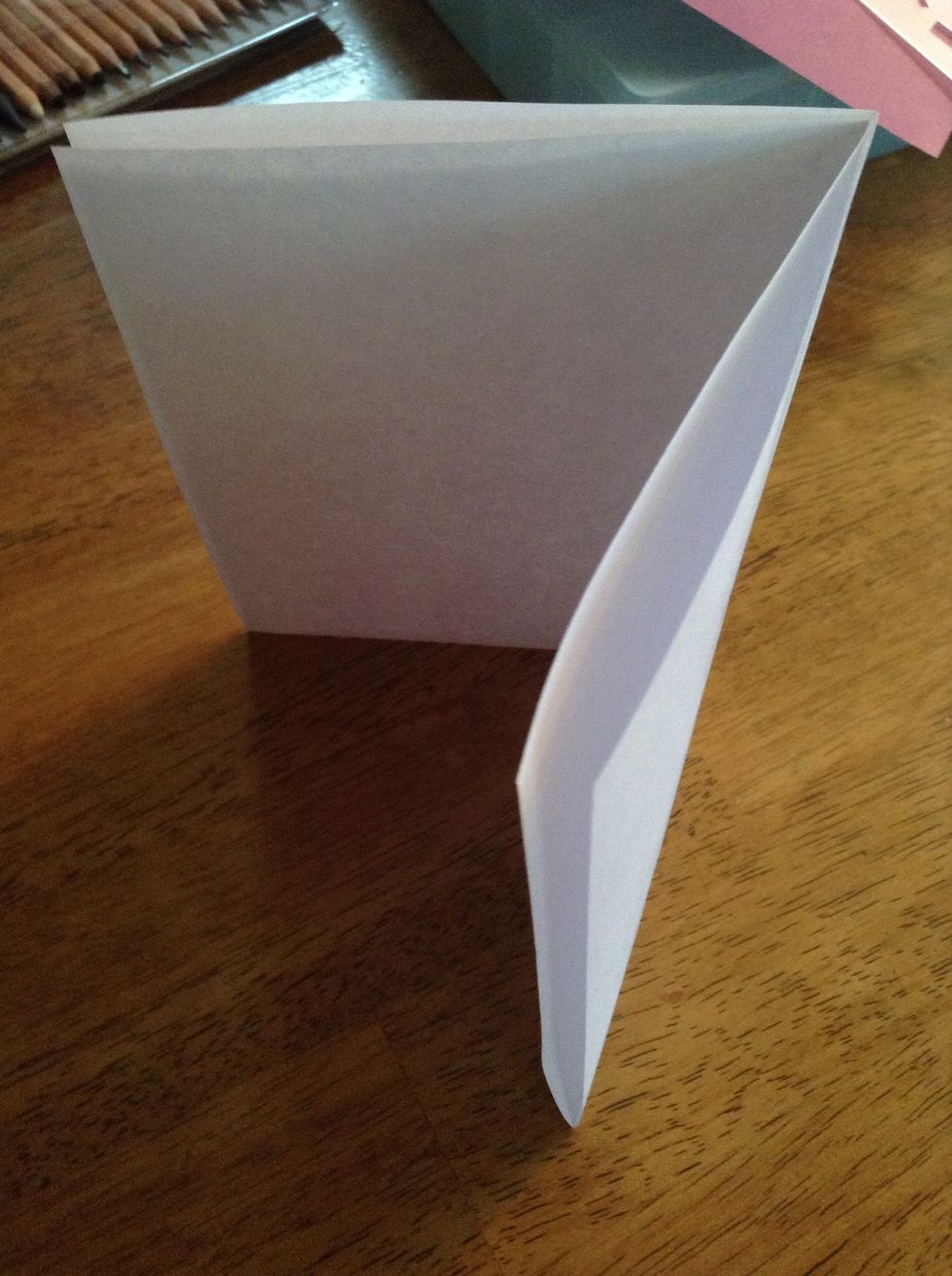 Fold a piece of plain, white paper in half 2 times, so you have a nice card shape.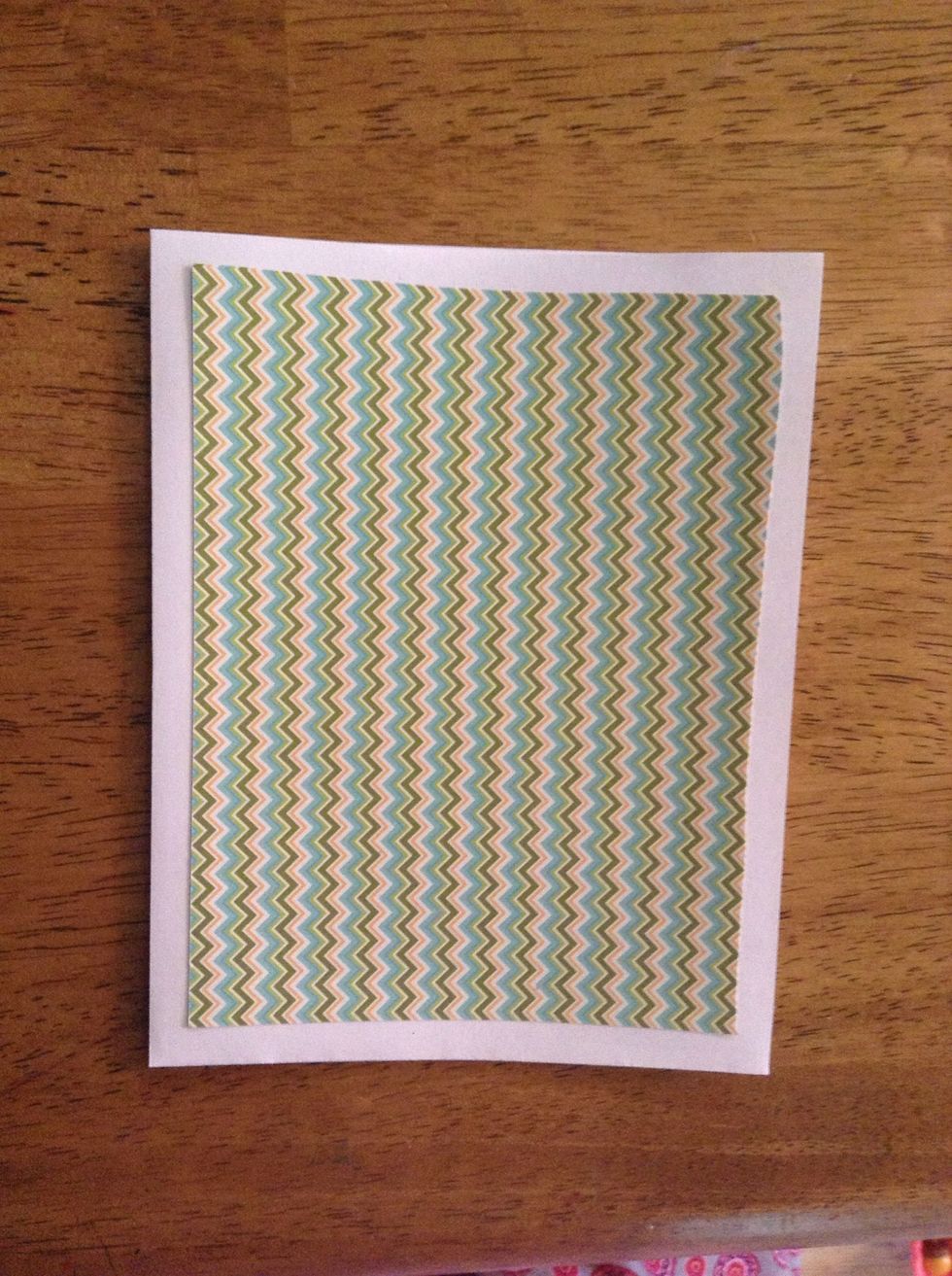 Cut out a rectangle of patterned paper slightly smaller than the front of the card. Glue it in the center. This paper can be found in any arts&craft store.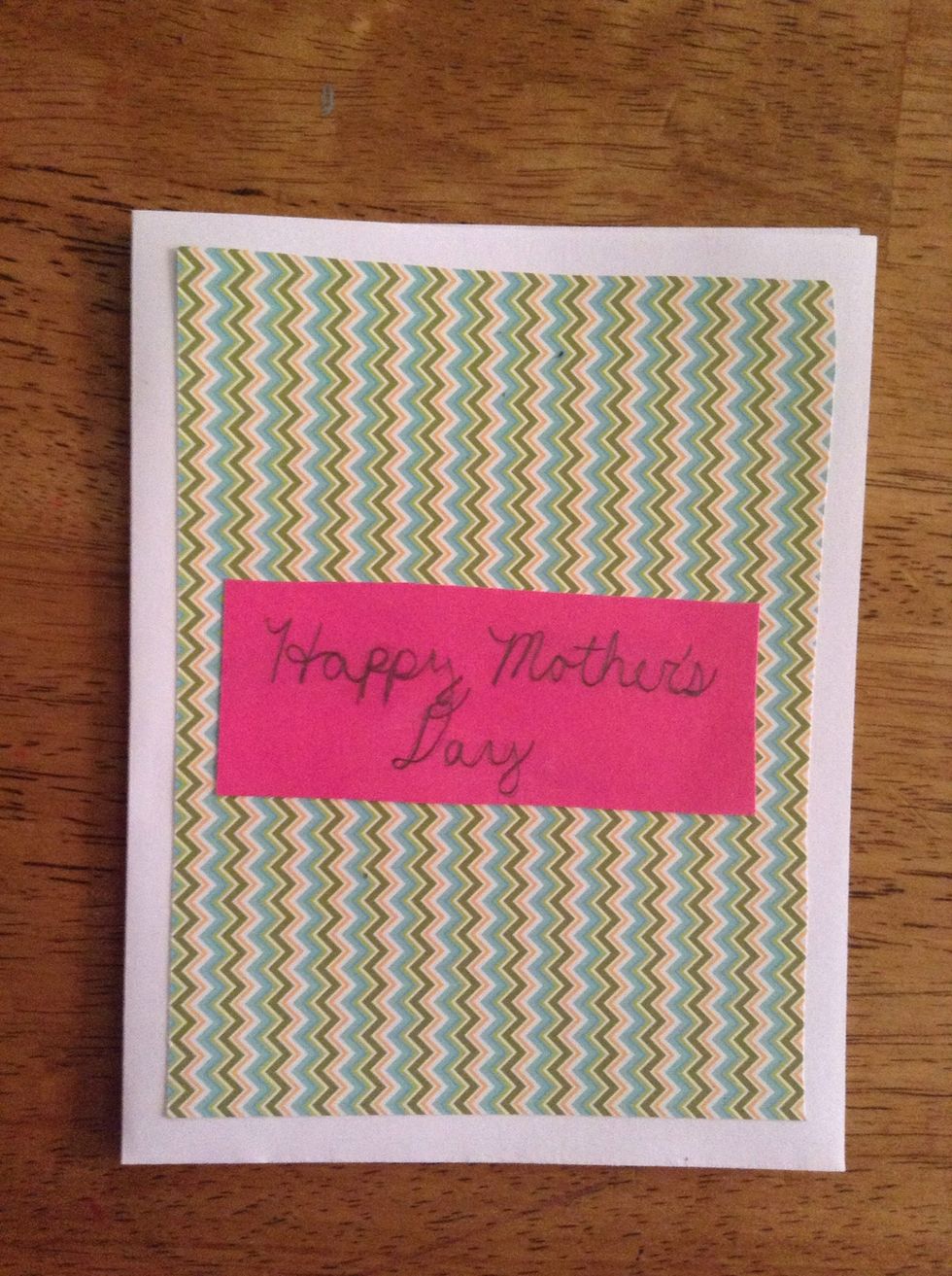 Cut out a small rectangle in a solid-colored paper and write your message on it. Glue this in the center of the front of the card.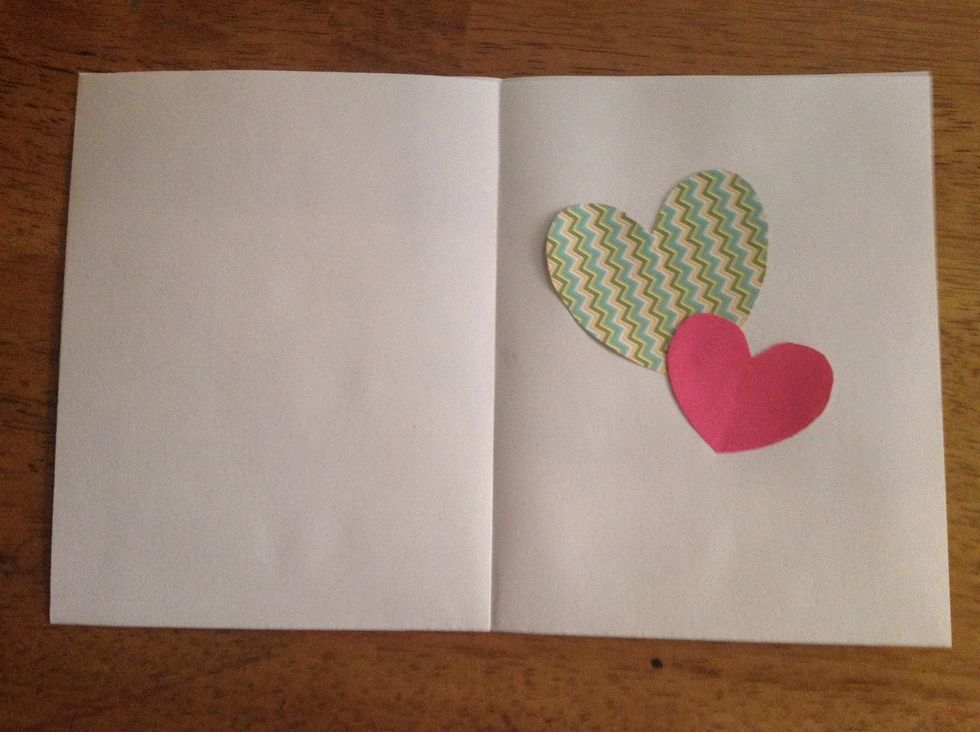 Open up your card, and inside, glue down 2 hearts of the same paper used for the front. They can actually be any shape you want.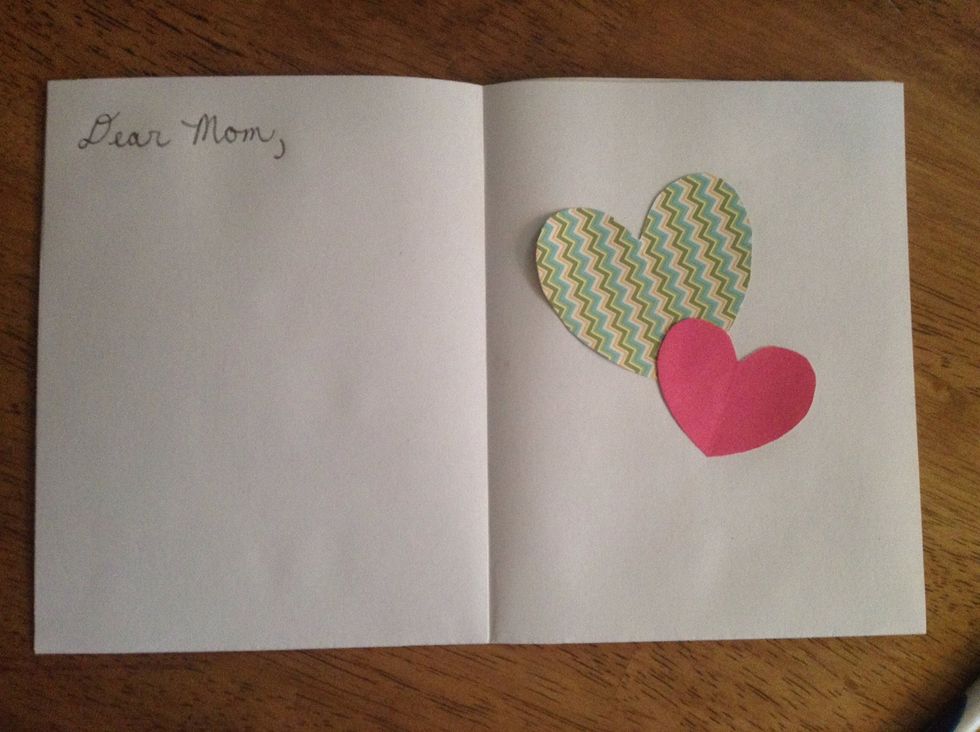 Write your message on the other side.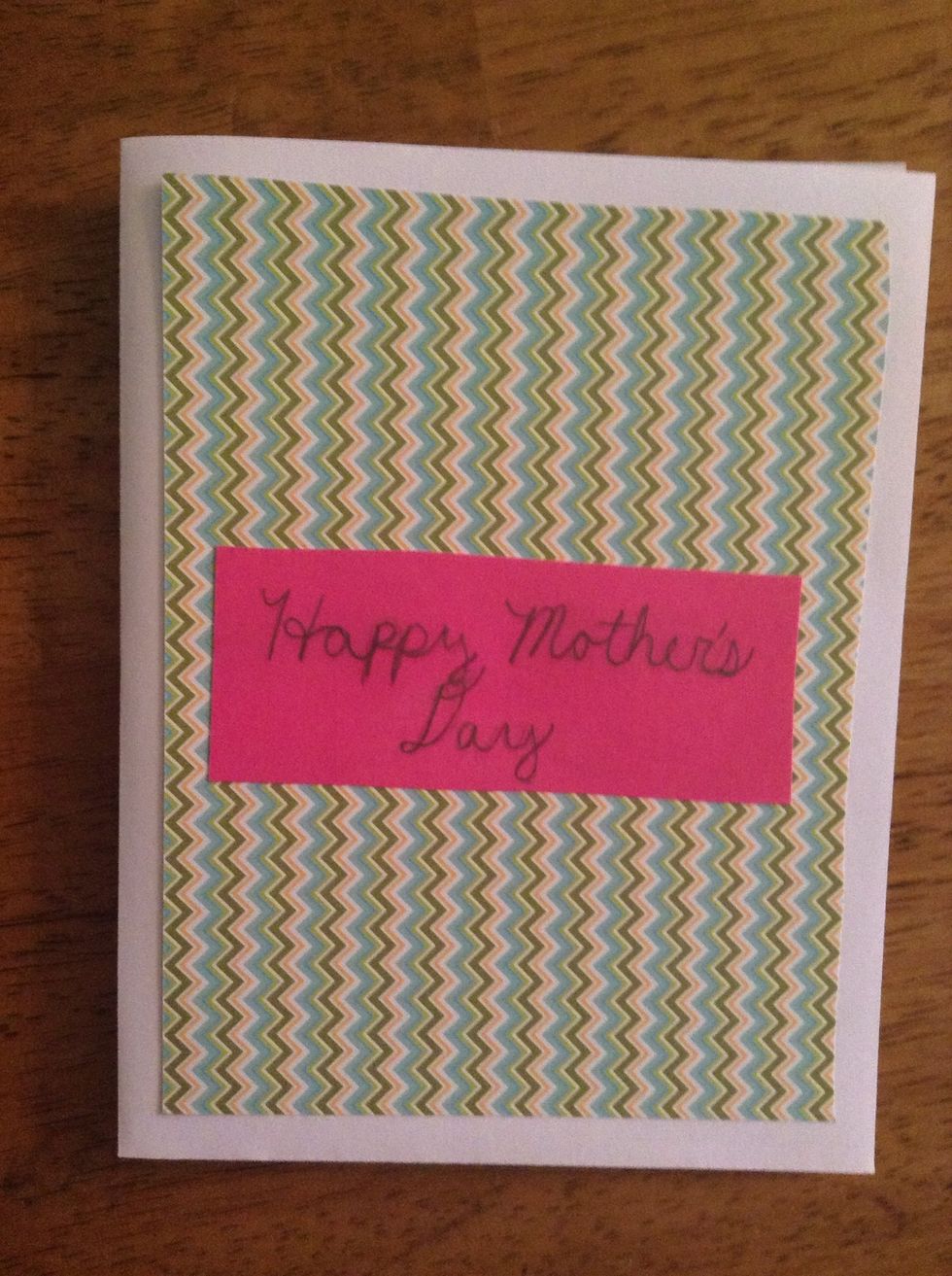 And you're done! That was easy!
A glue stick
Patterned paper
Plain paper
Pencil, pen, or marker