Make a Cute Bear Wall Hanger Decoration for Kids!
14
Draw all these patterns on a piece of tracing paper!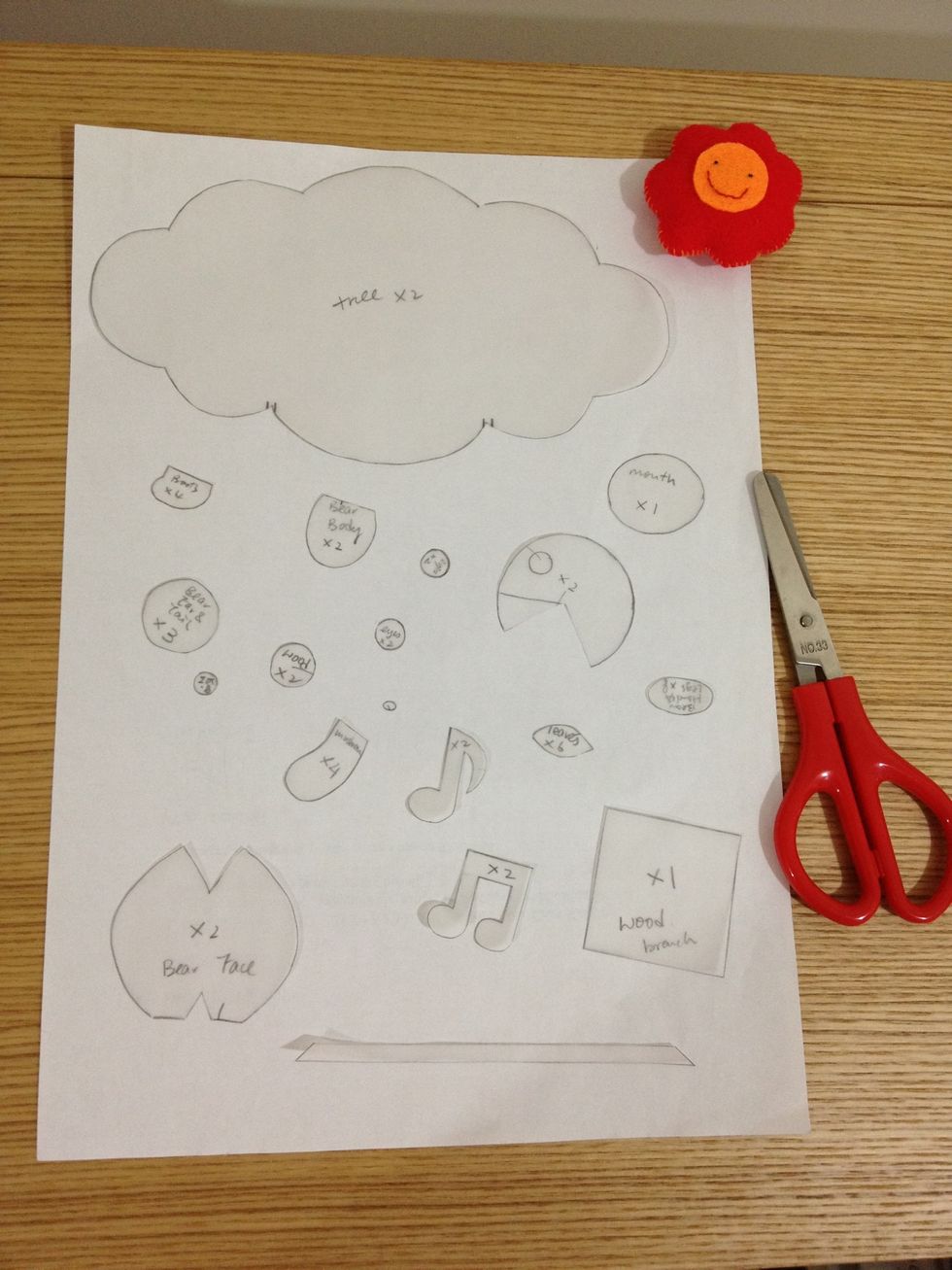 Cut out all these patterns!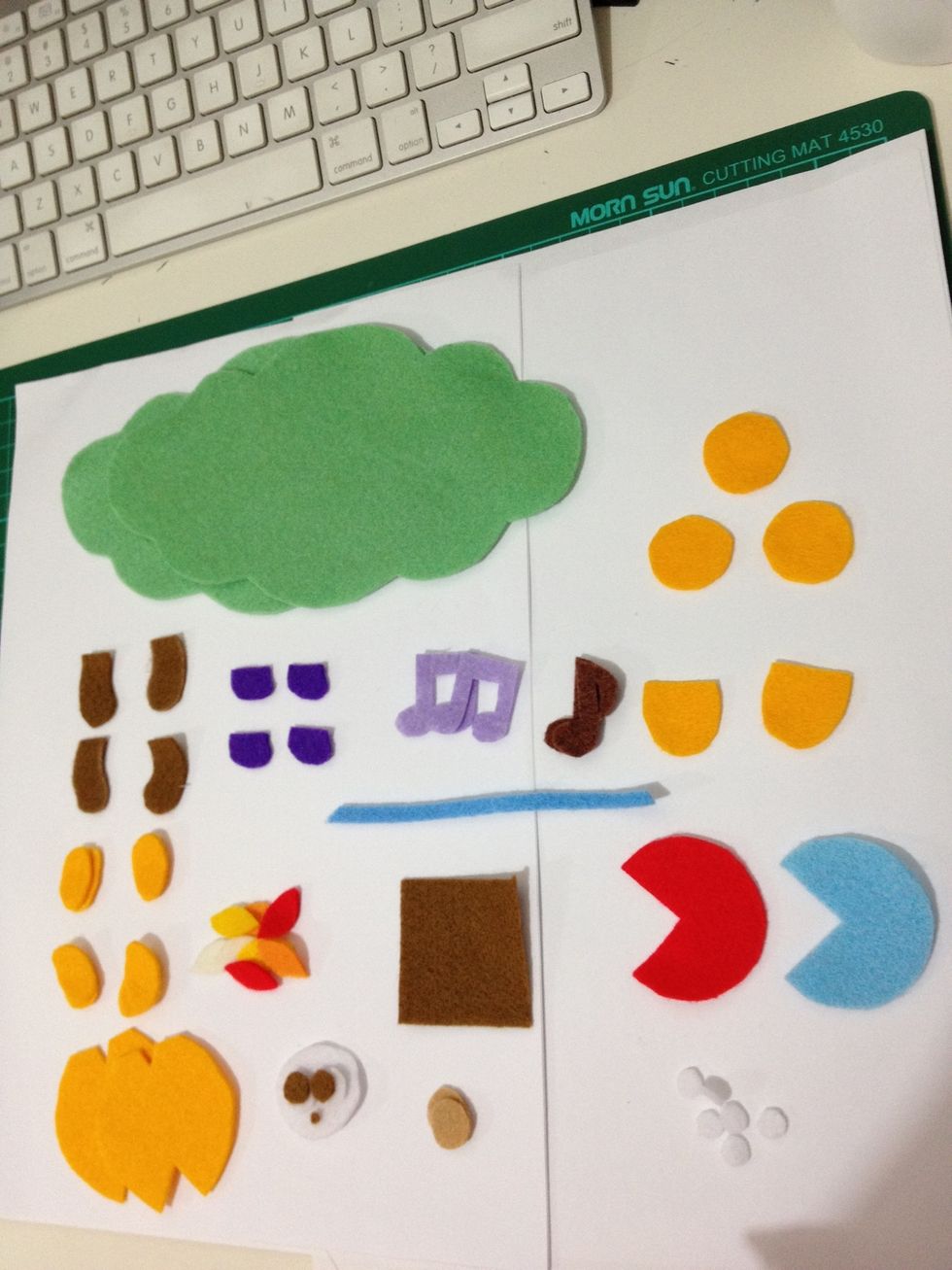 Pin them on fabric and cut out again! Ready for sewing them up!
Put the white dots on the mushroom heads and sew the overlapping part with overcast stitches. Attaching the bottom part of the mushroom after stuffing!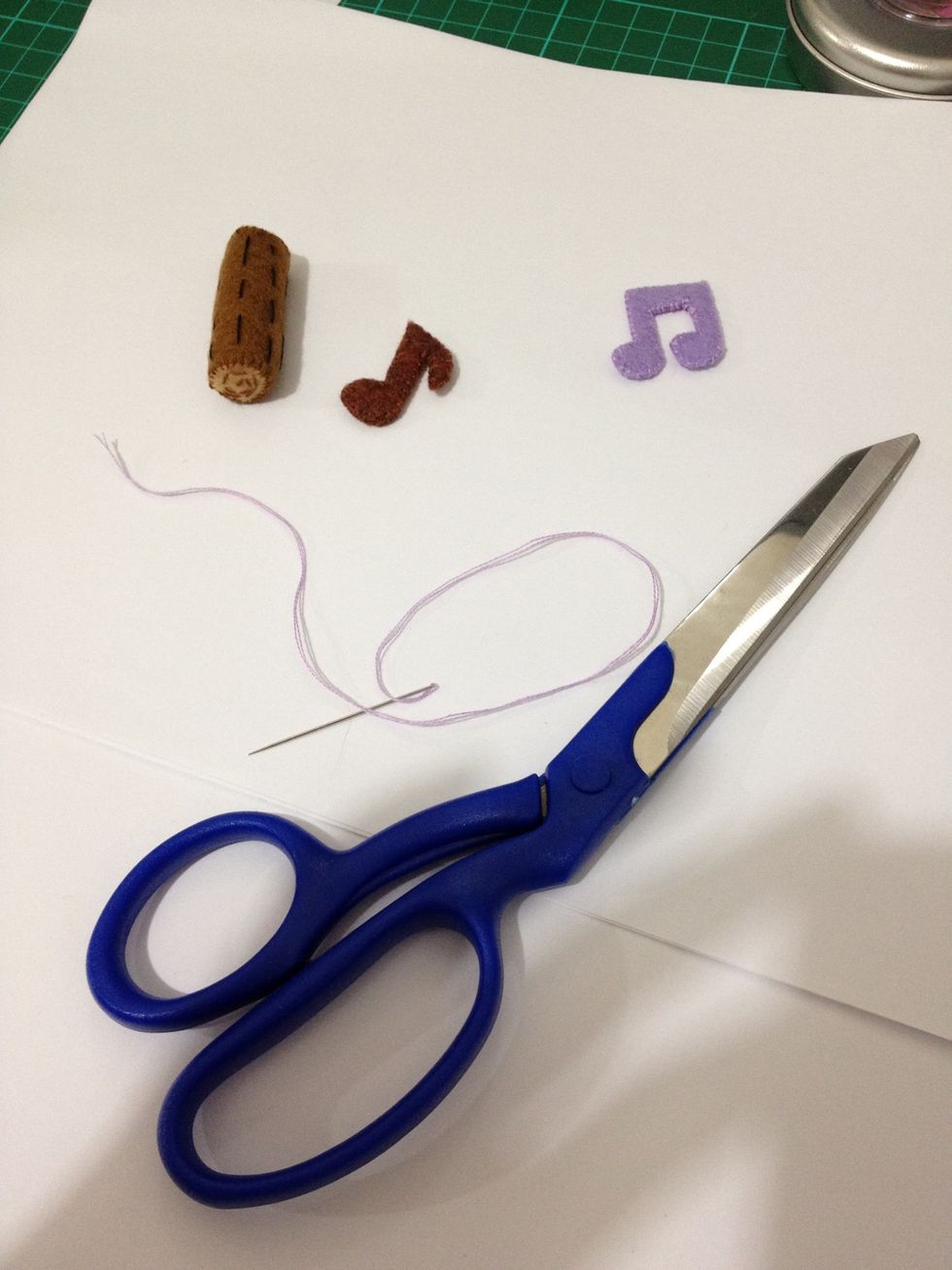 Apply columns of random size running stitches on a piece of brown fabric. Put two pieces of light brown fabric for the two sides of the "wood"! (don't forget the stuffing!) And sew the music notes.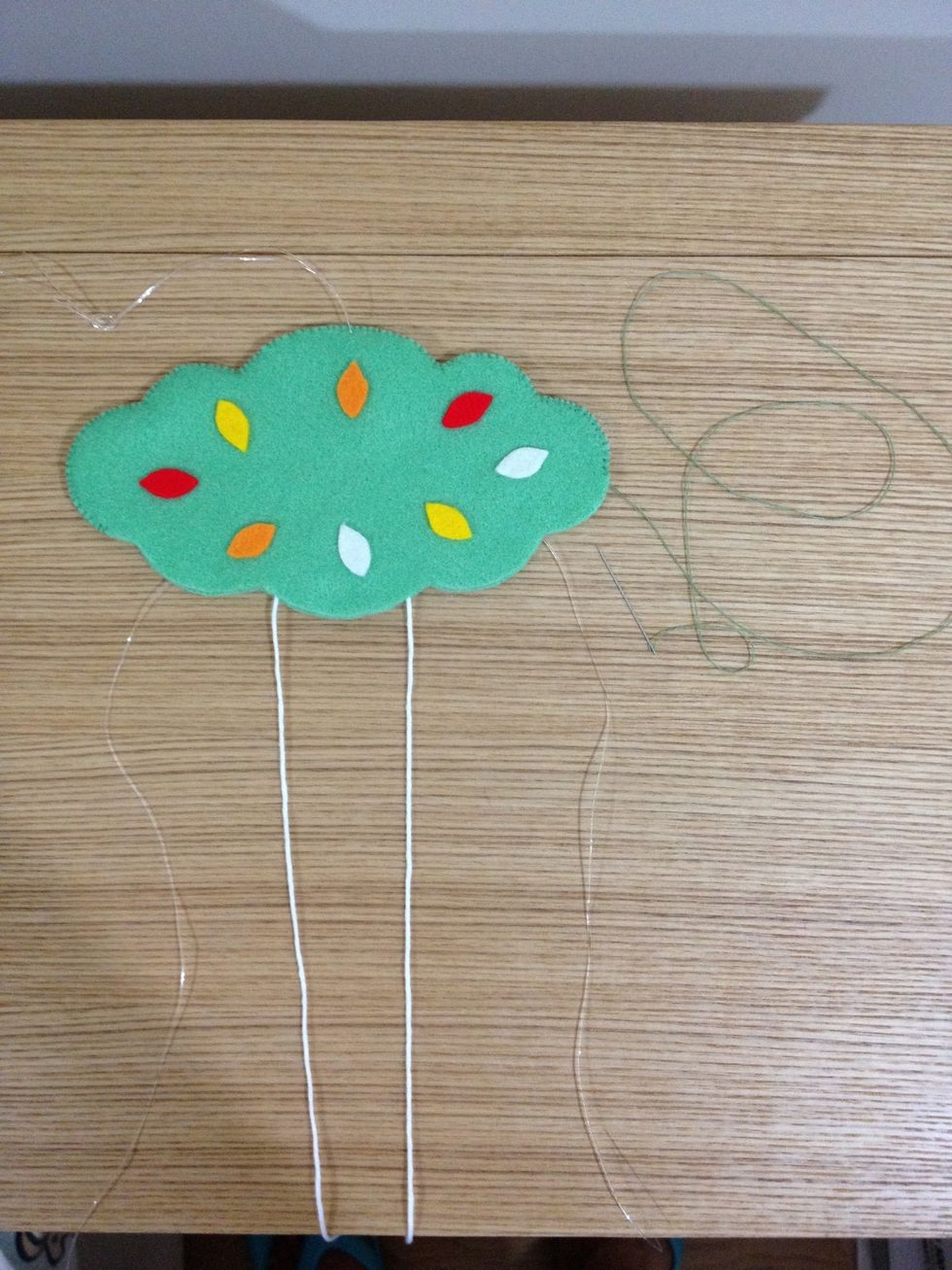 Stick pieces of leaves, in different colors, on both sides of the tree. Place both fishing lines and white strings inside the tree. Sew up and stuffed the tree!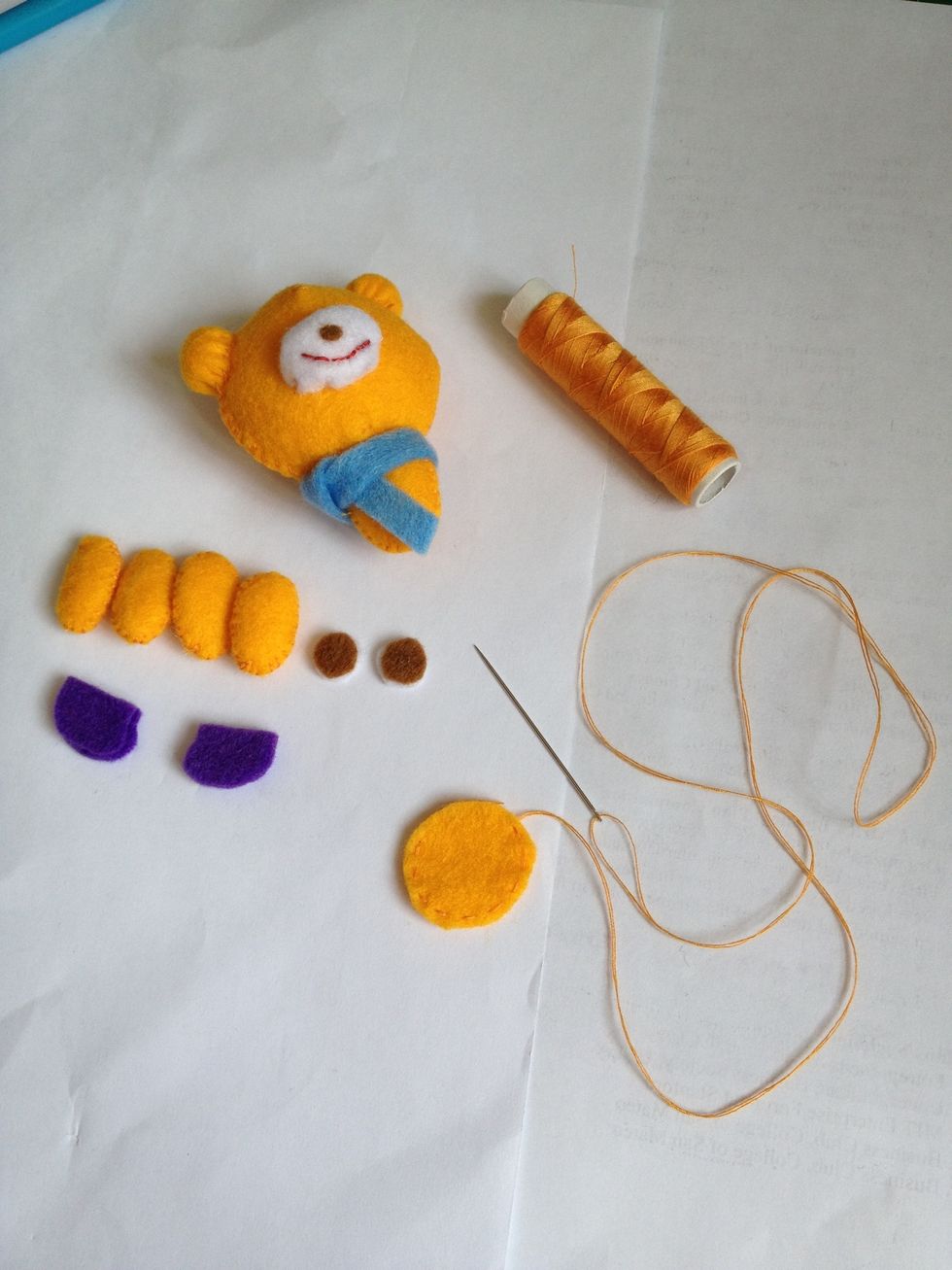 Sew bear's head, arms, legs and boots with overcast stitches. Then, using running stitches for ears and tail after tightening the thread (make them like a ball)! Attach other parts. Also, glue eyes.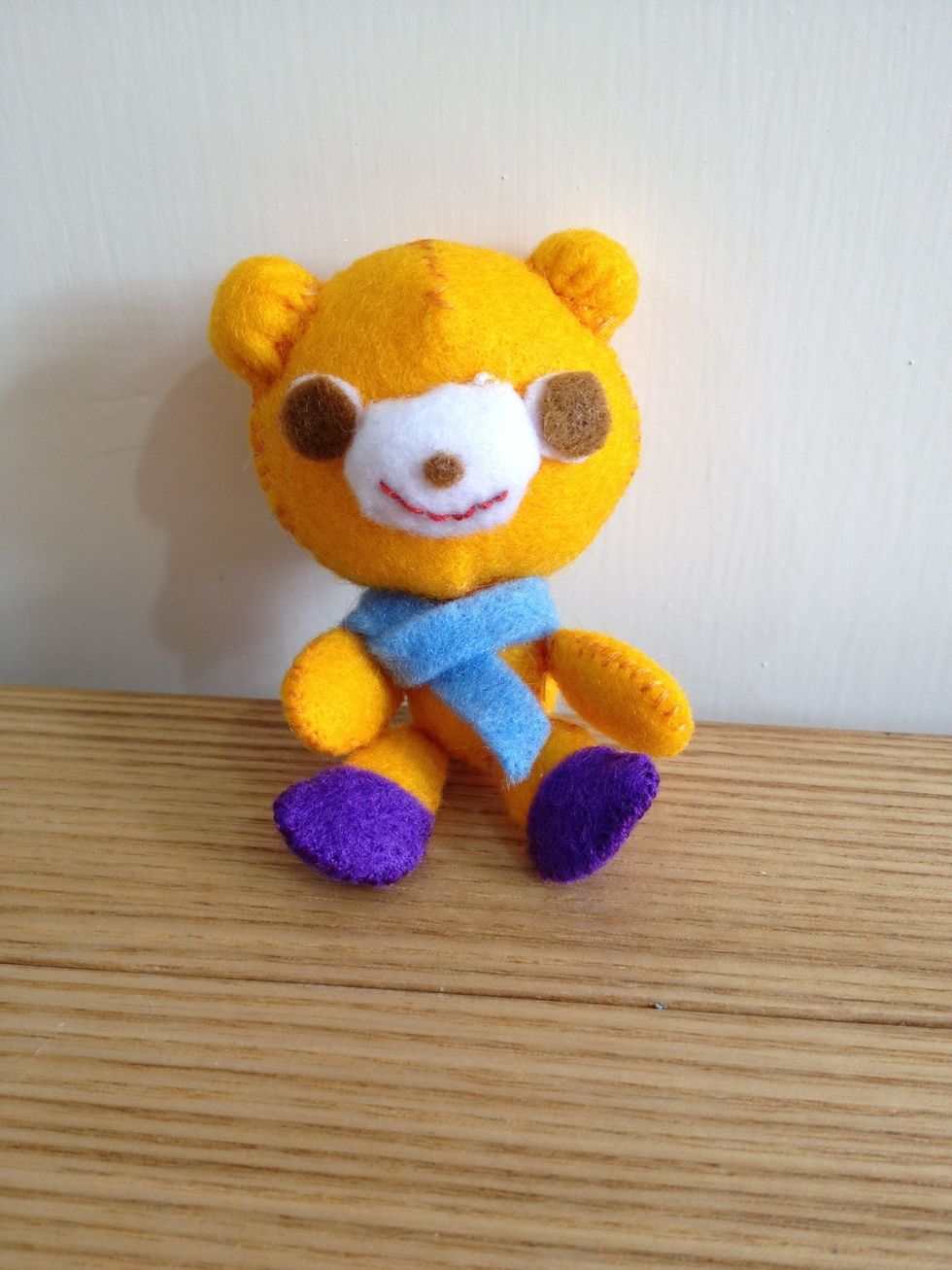 Here we go! Ready for putting everything together?!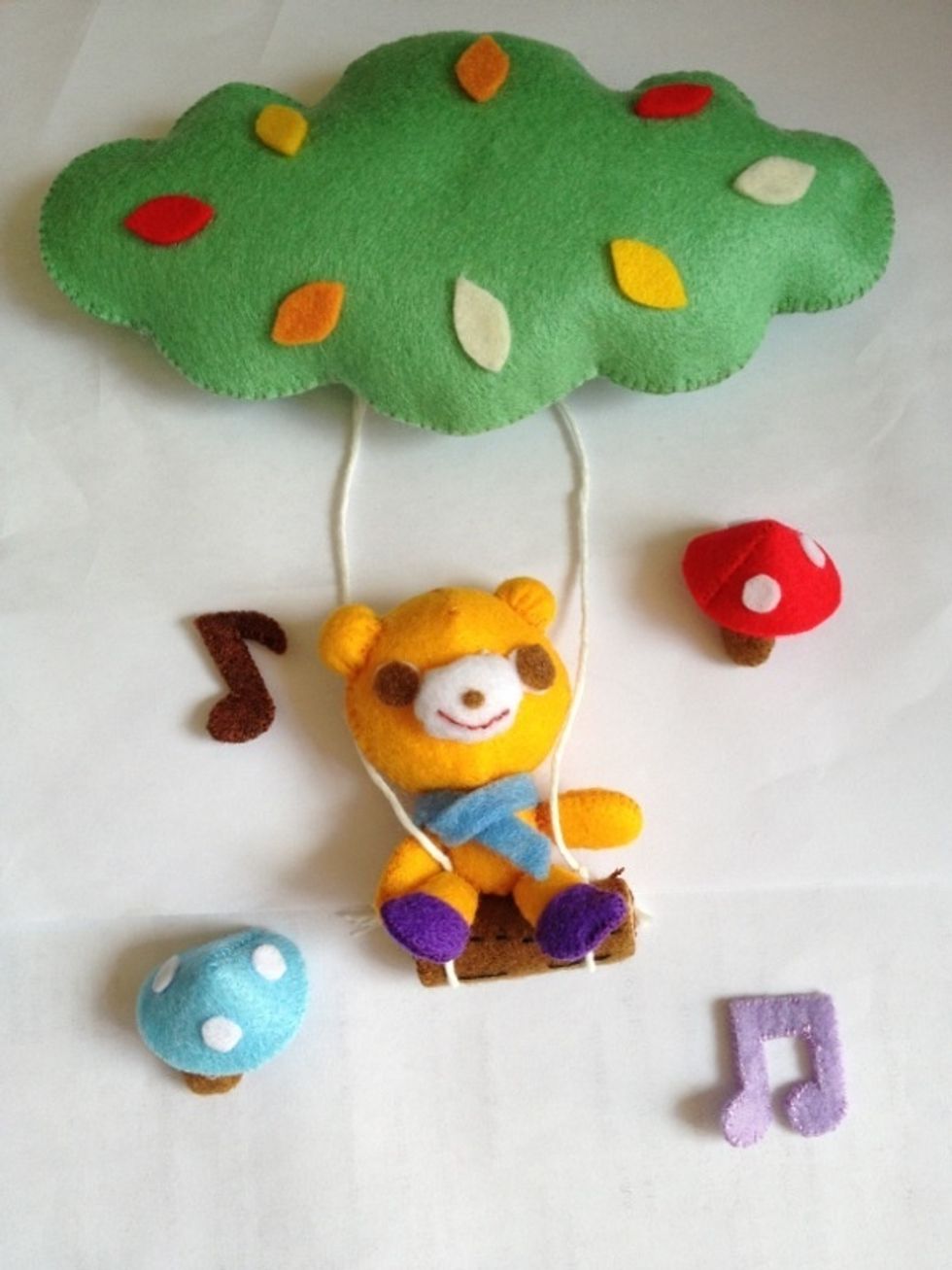 Attach the tiny bear to the wood, also arms and eyes on the strings with only three stitches to hold the bear from falling off the wood! *o*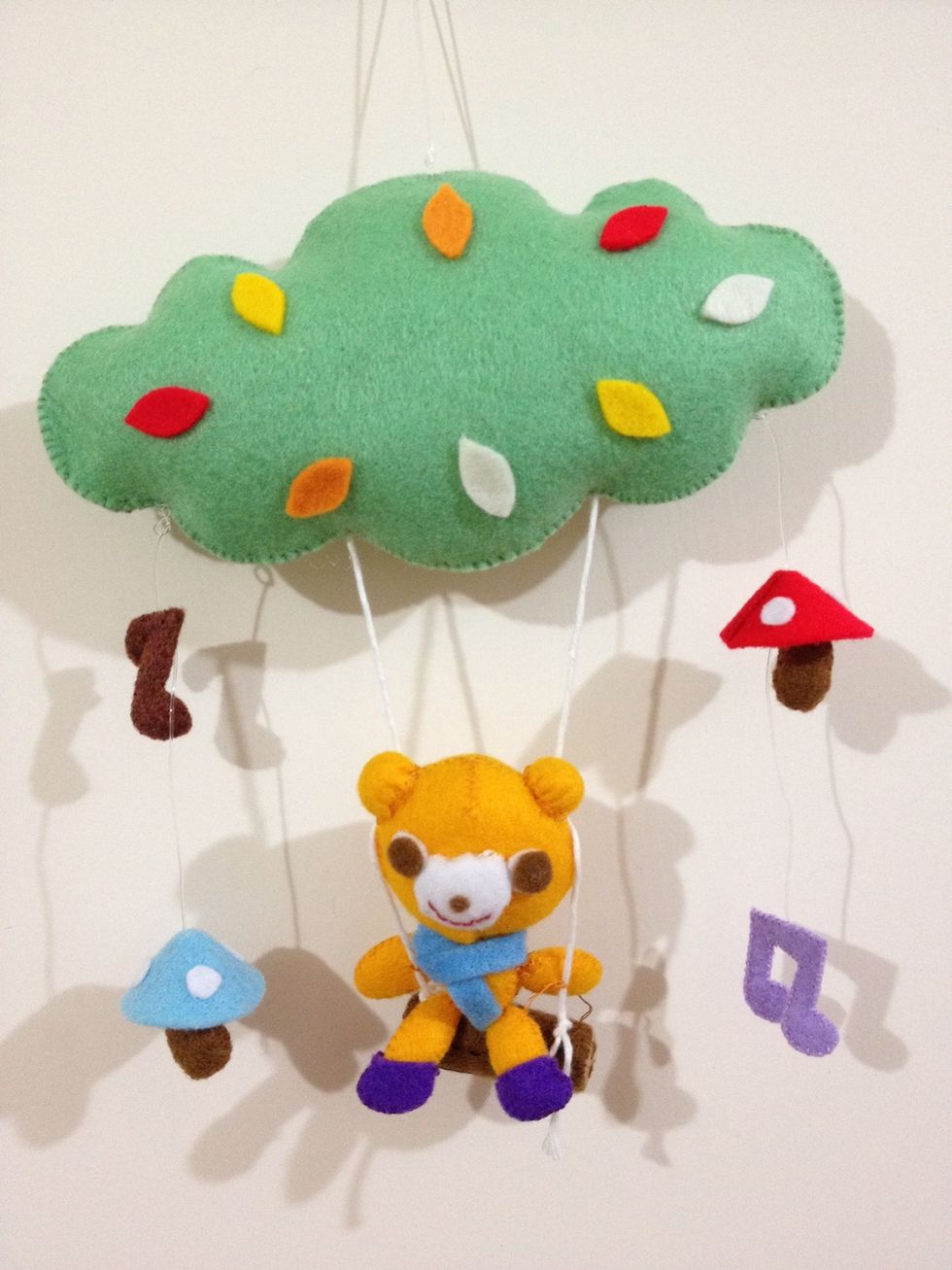 Finally, make the fishing lines pass through music notes from the top, with the help of a needle. And and make a small knot on the bottom of each accessory to fix their positions!
There you go! *lovely* You can email me for the pattern! Hope you like it! Enjoy! :D
Needle & Pins
Fabric
Scissors
Glue
Ruler, pencil and eraser
Tracing Paper
Marking chalk
Thread
String
Fishing Line
Poly Stuffing
Jojo Mama ☀
A working Mom with 2 cutie pies. And who loves traveling, cooking, singing, children education and movies!