Hi! This guide will show you how to make a cute and simple heart pendant out of Lego. It might make a great gift for a friend or a significant other :) Enjoy!
I "borrowed" two of my brother's Lego pieces for this project. Hopefully he never finds out...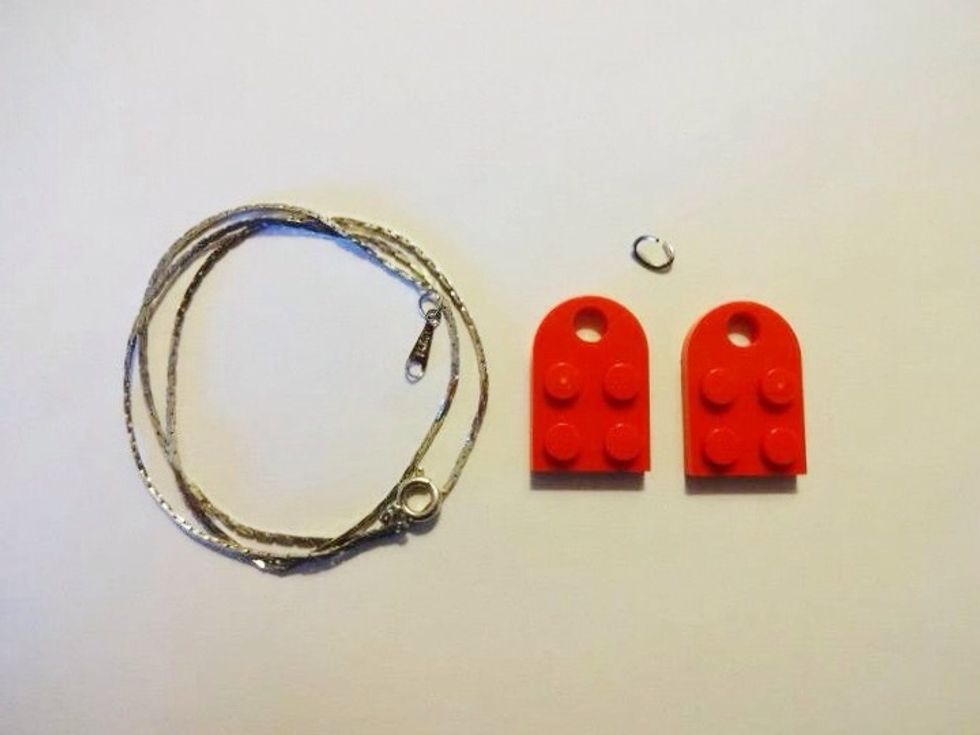 Here's a picture of the supplies I used. Not really sure how to describe the Lego pieces, but they should look like the above :) The jewelry chain was from an old pendant necklace.
Glue the two Lego pieces together in a heart shape. (You don't want to be walking around with a broken heart on display!)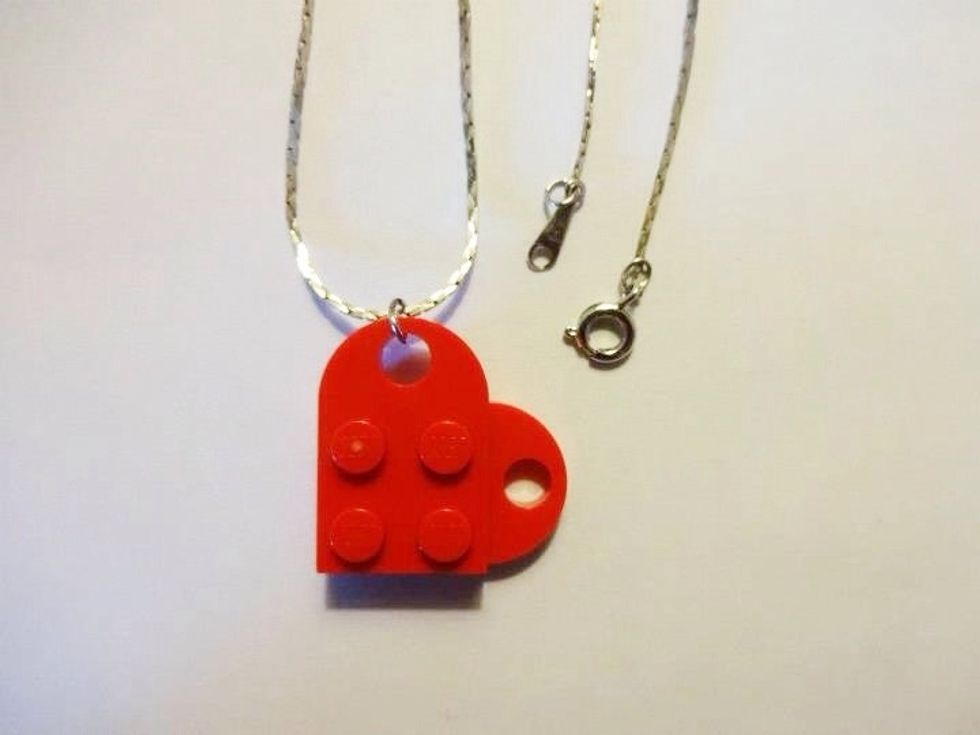 Attach the Lego heart to the jewelry chain using a jump ring. If you don't have a jump ring, you could use a thin piece of ribbon and tie it in a bow.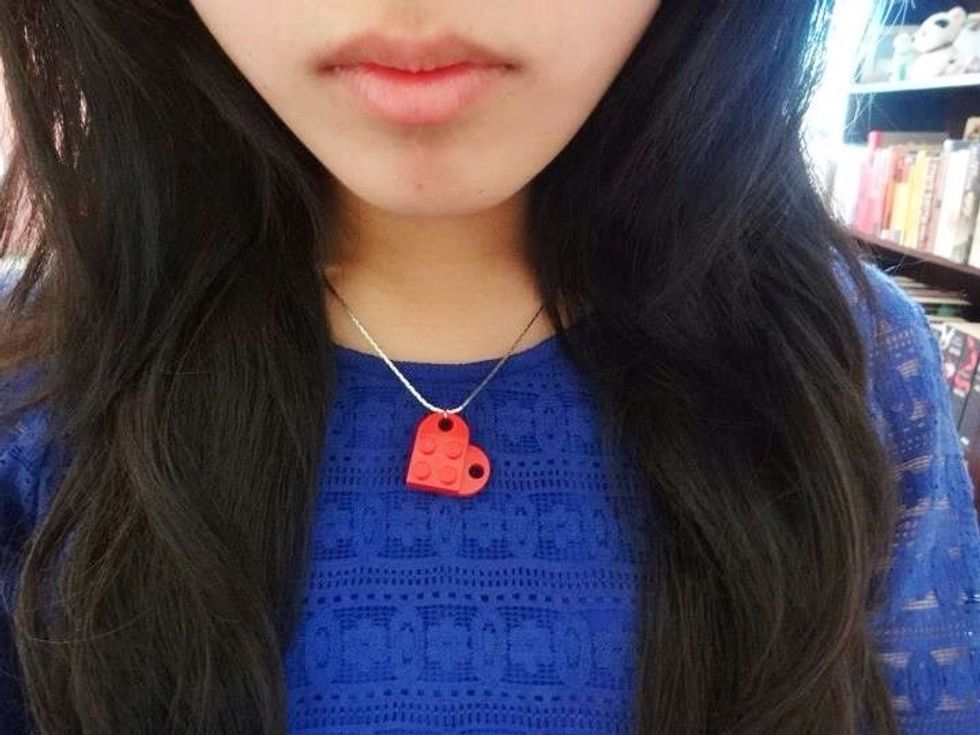 The finished product!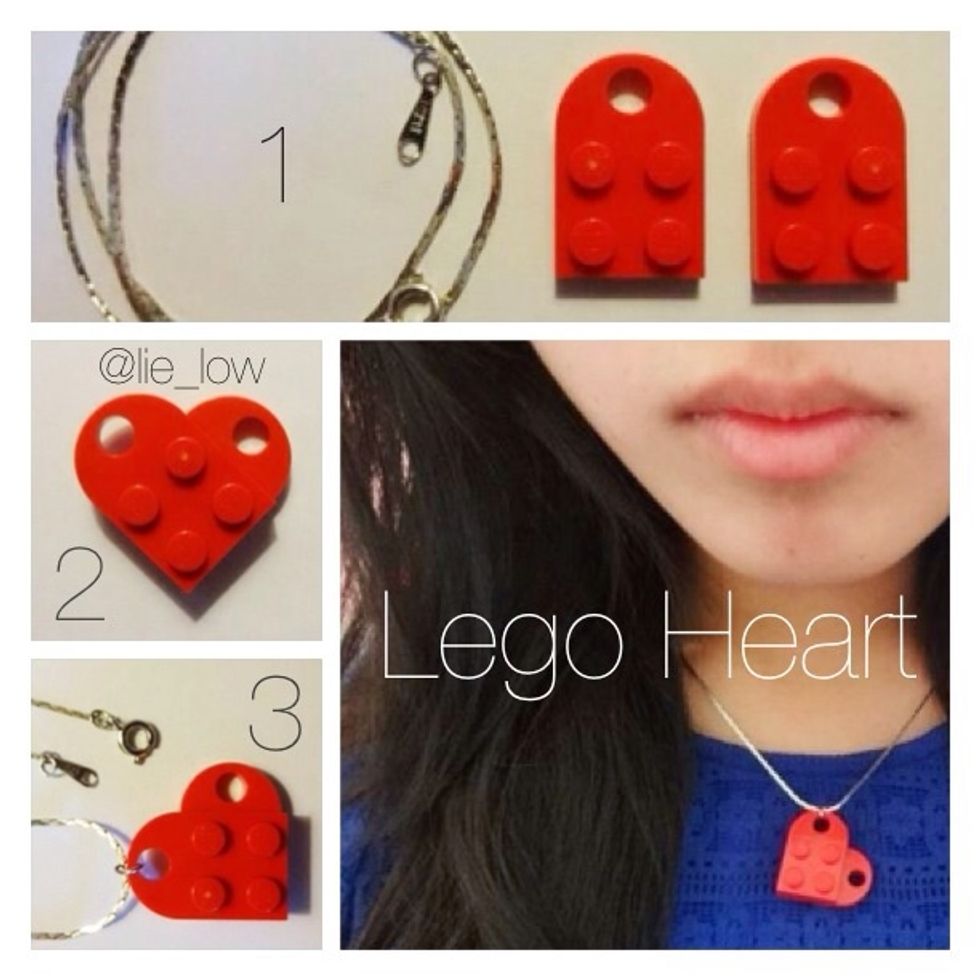 Here's a one page summary :)
Another idea: have two longer lengths of jewelry chain, but put only ONE Lego piece onto each chain. Keep one chain and give the other to someone special. When you're together, make a <3 !
This is my first guide, hope you enjoyed it :) Please follow me for more ideas and inspiration! ✨
2.0 Red arch shaped Lego pieces
1.0 Plain jewelry chain
1.0 Jump ring
1.0 Pair of pliers
1.0 Tube of strong glue