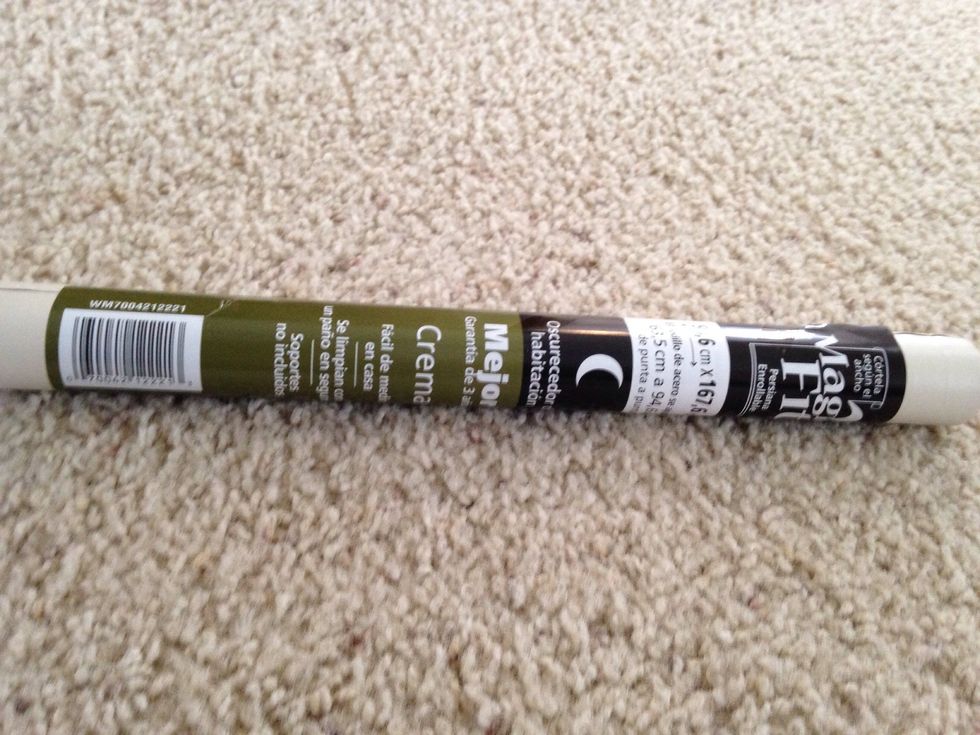 This is a room darkening pull shade. I bought this one for better privacy but you can save a few dollars buying the regular shade. The one I bought was $5.50.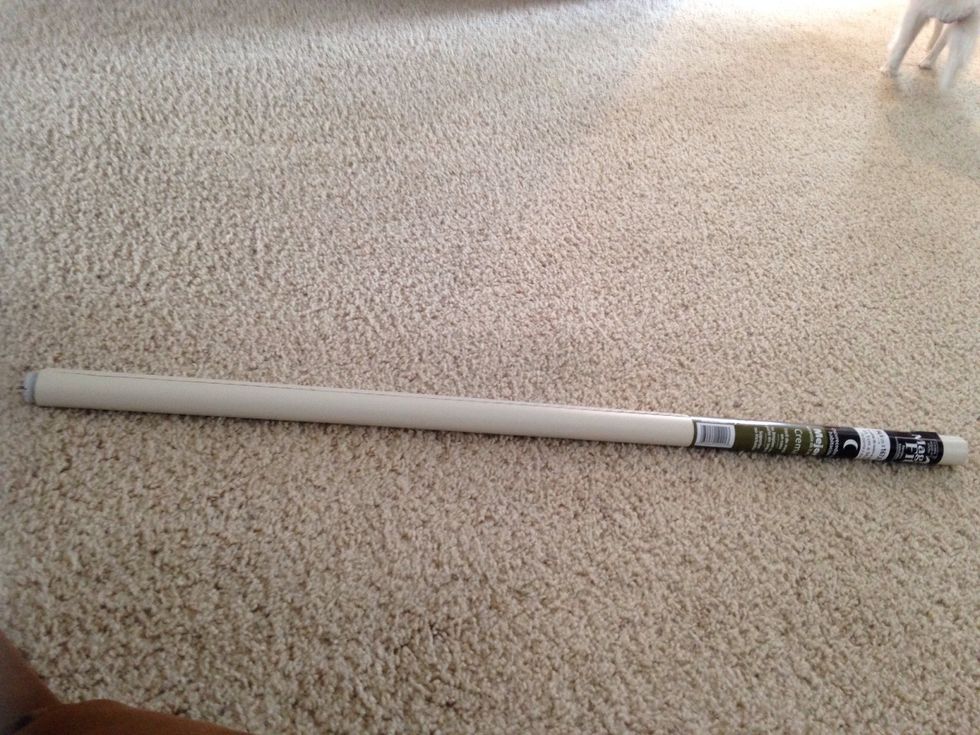 When you buy your shade, read the length in it so you can buy adequate fabric length. This project calls for one long piece.
So this one is 66 inches long.
First things first, fit the shade to the window. The directions are in the back of the paper.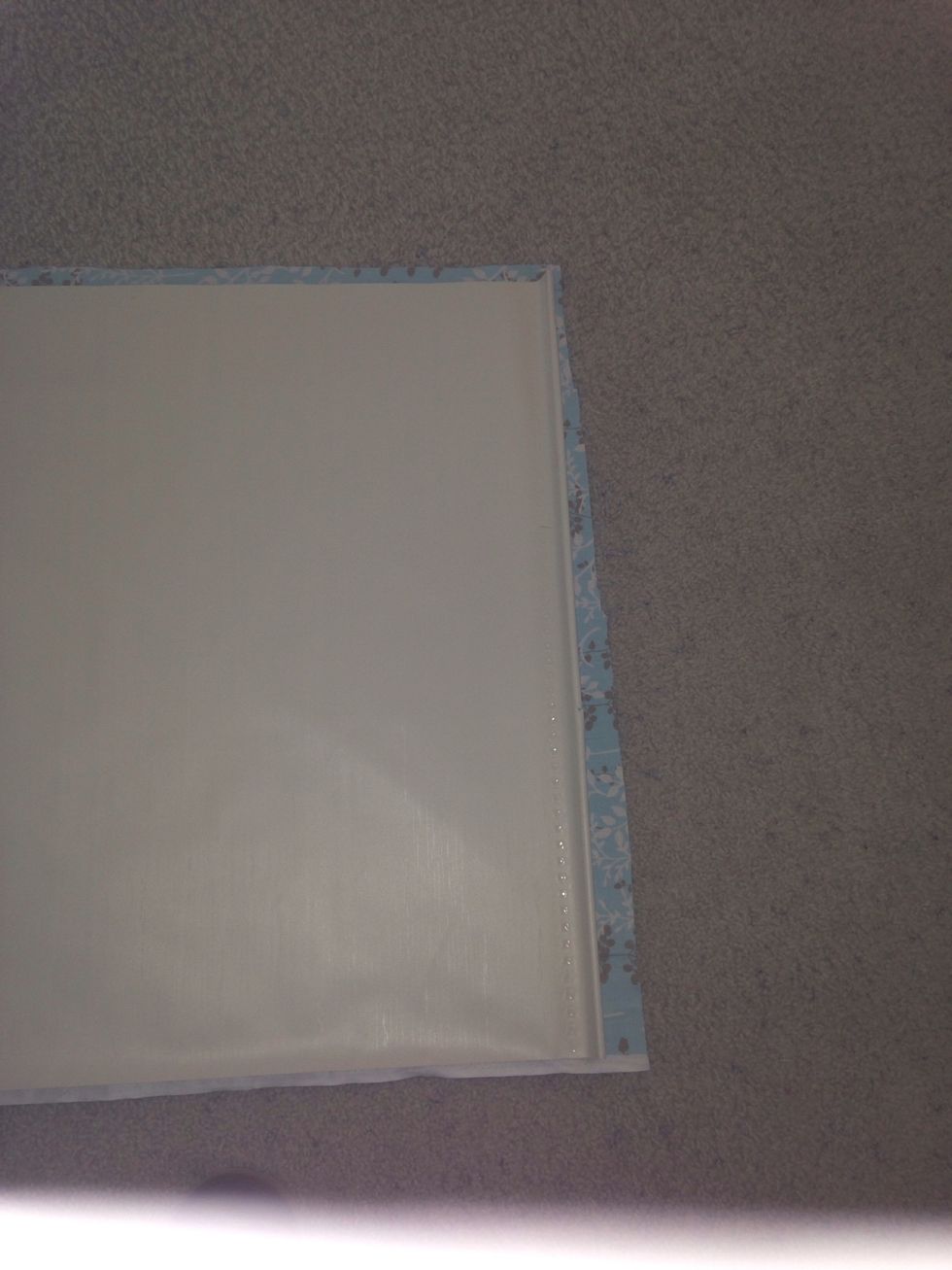 Lay the fabric down. Lay the shade down in top of it. Cut the circumference of the shade. Keep a small amount on each side.
Iron all...ALL of the wrinkles out. You will see them forever if you don't get them out. I used steam, twice.
Lay the shade out, as if it were going on the window.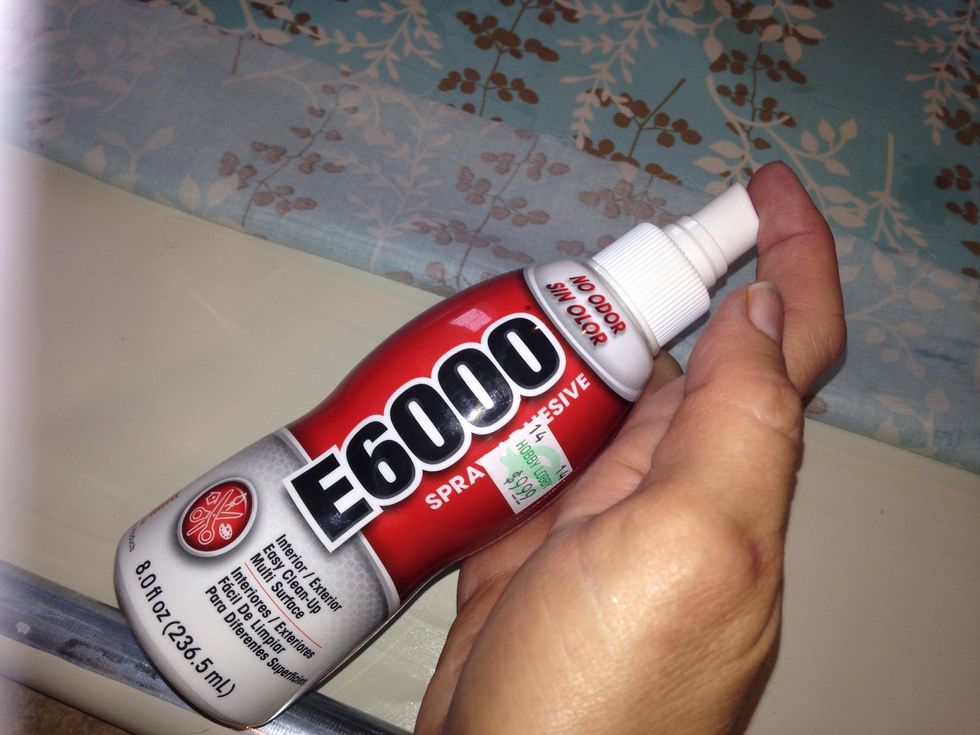 Going in small lengths, spray your adhesive then press the fabric down onto the shade.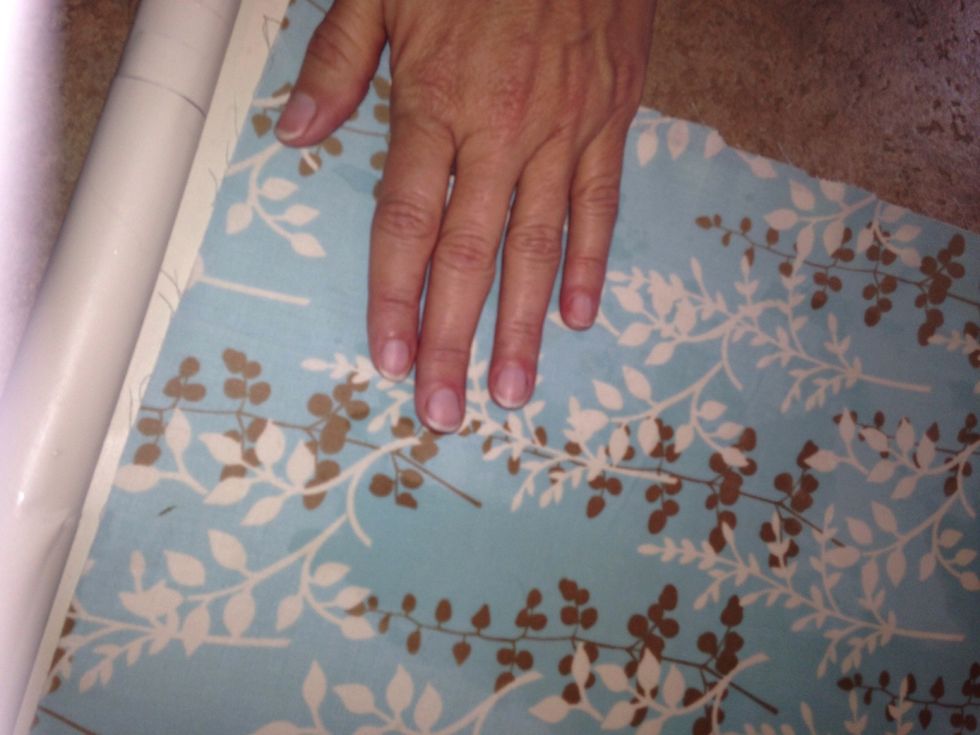 Press all the wrinkles and bubbles out. Let the glue dry. I gave it two hours. At that point, I trimmed the excess from the sides.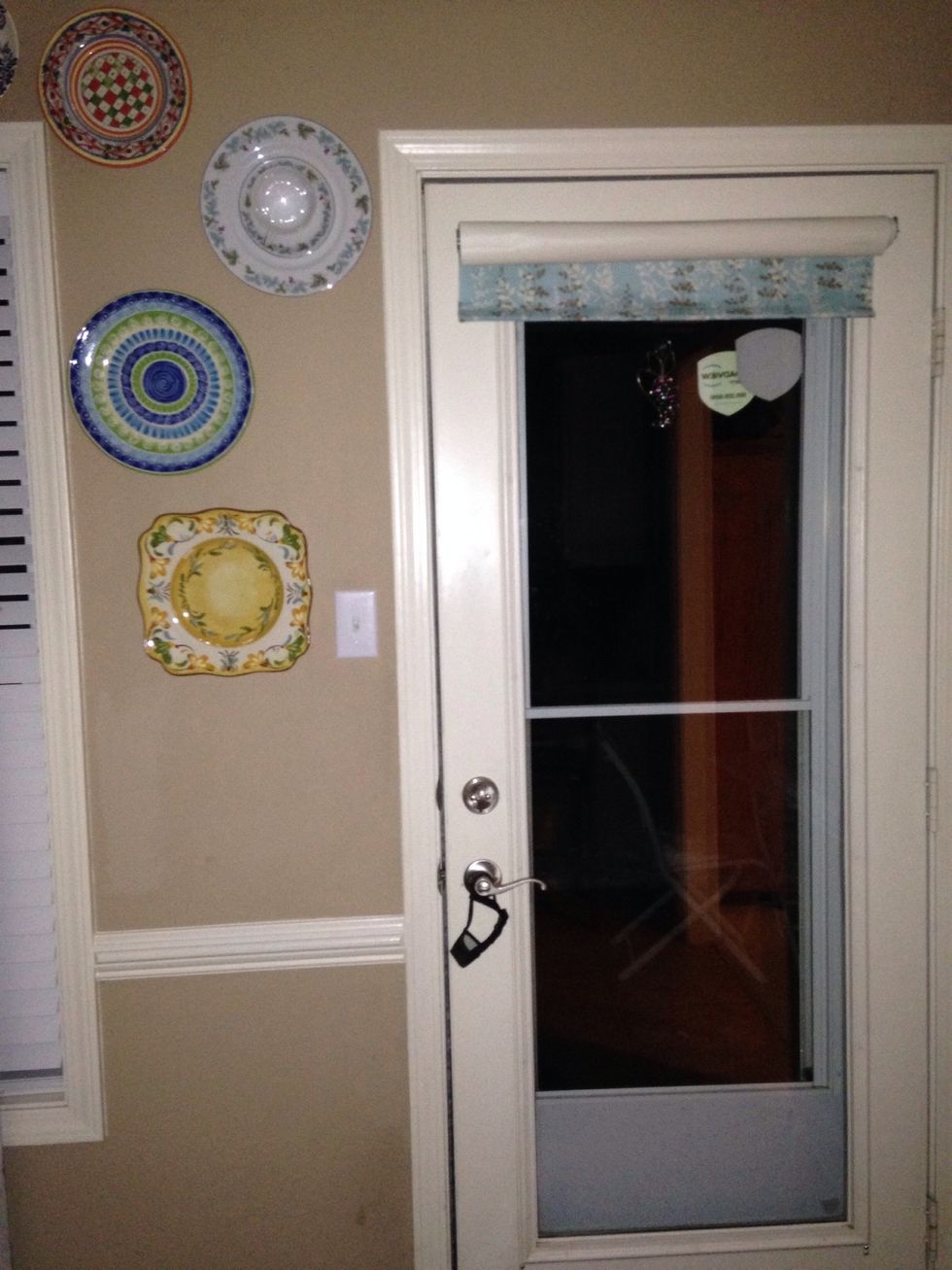 Here's the end product! So cute!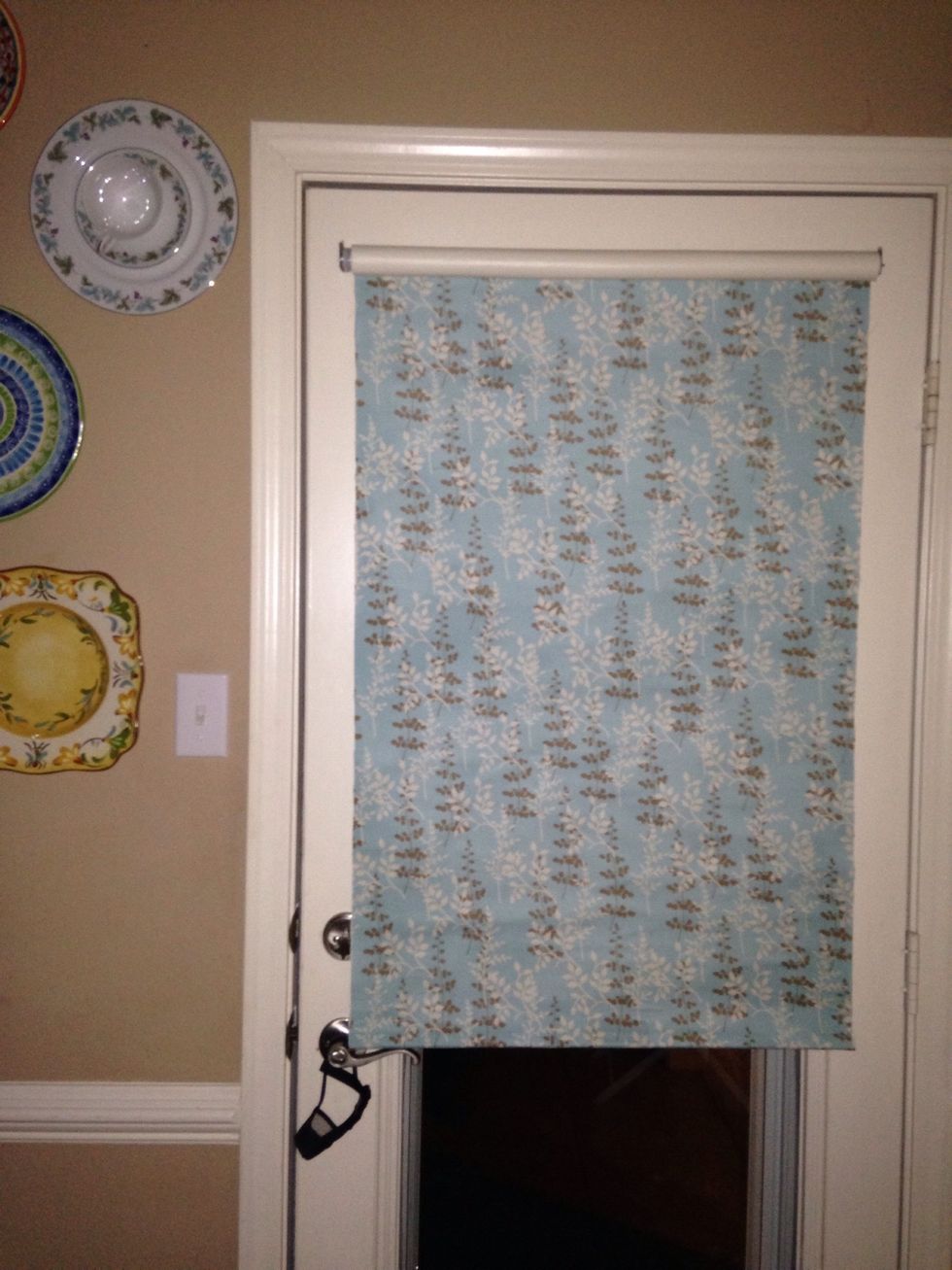 So cute!
Pulled down all the way. Tada!
One pull shade found at Walmary
Scissors
Spray adhesive (I used e6000 spray)
Iron
2 yards fabric
Patience