Make a Custom Hand Sanitizer for Teachers.
14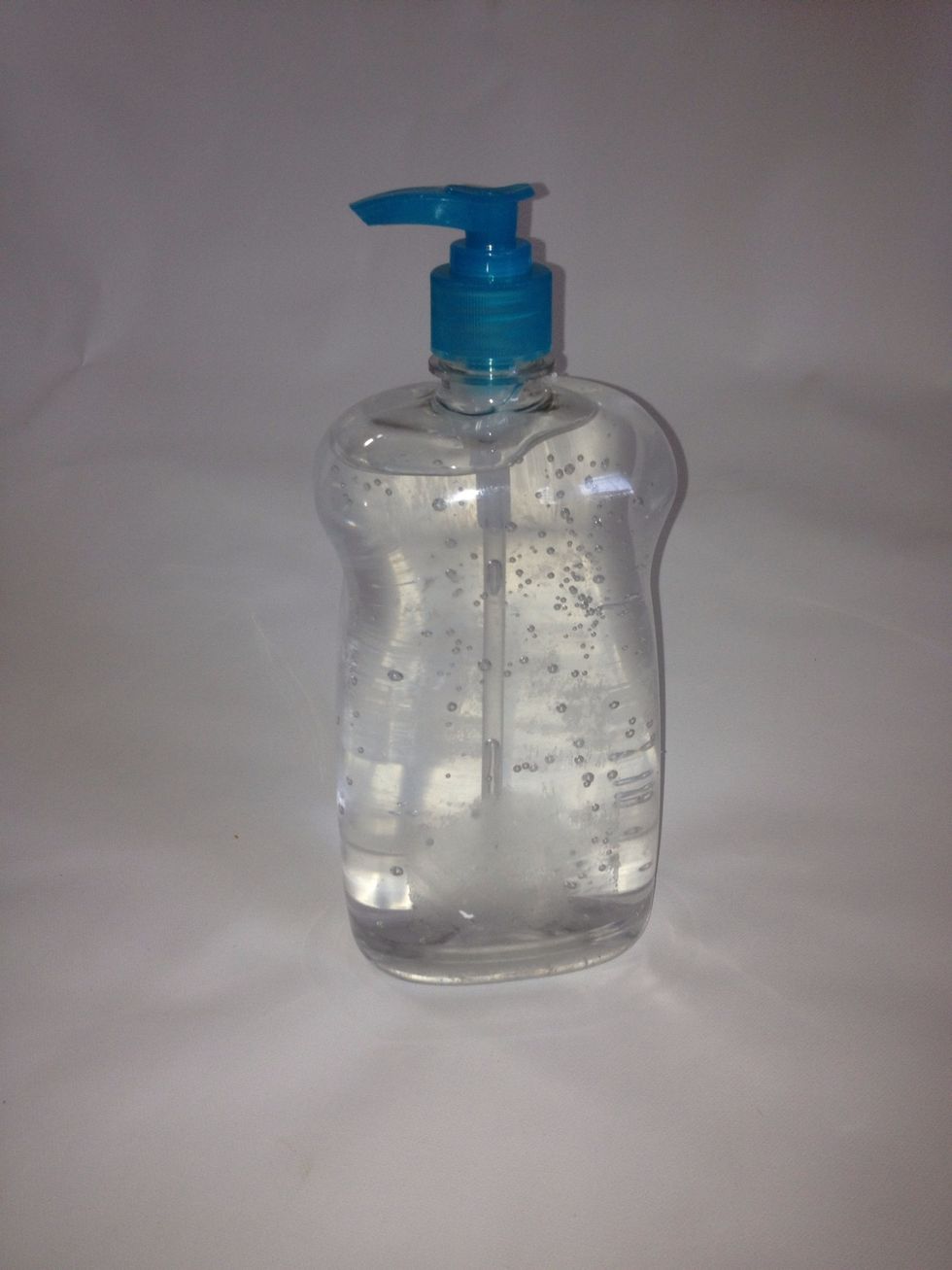 Clean off sticker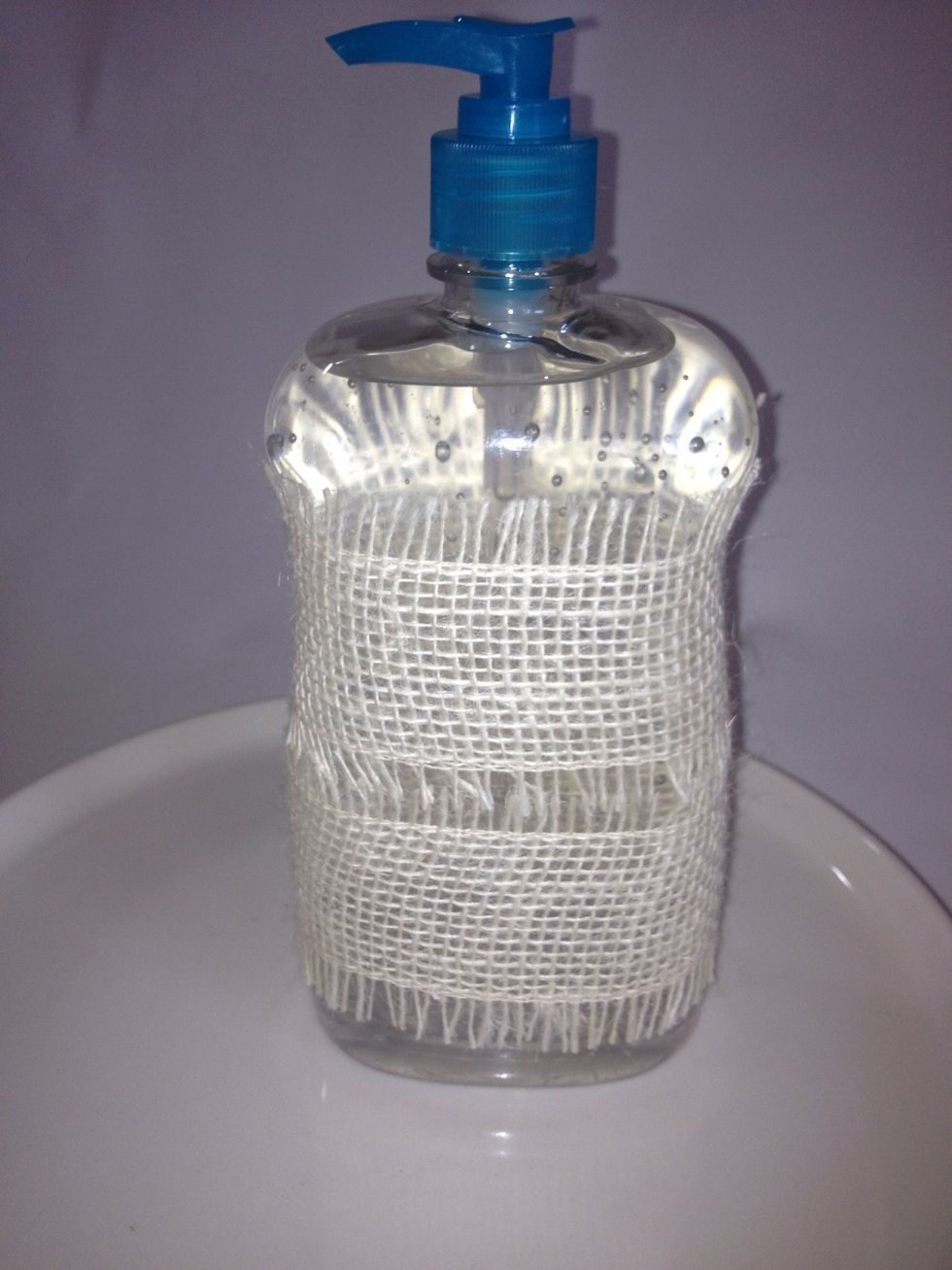 Add burlap with low temp hot glue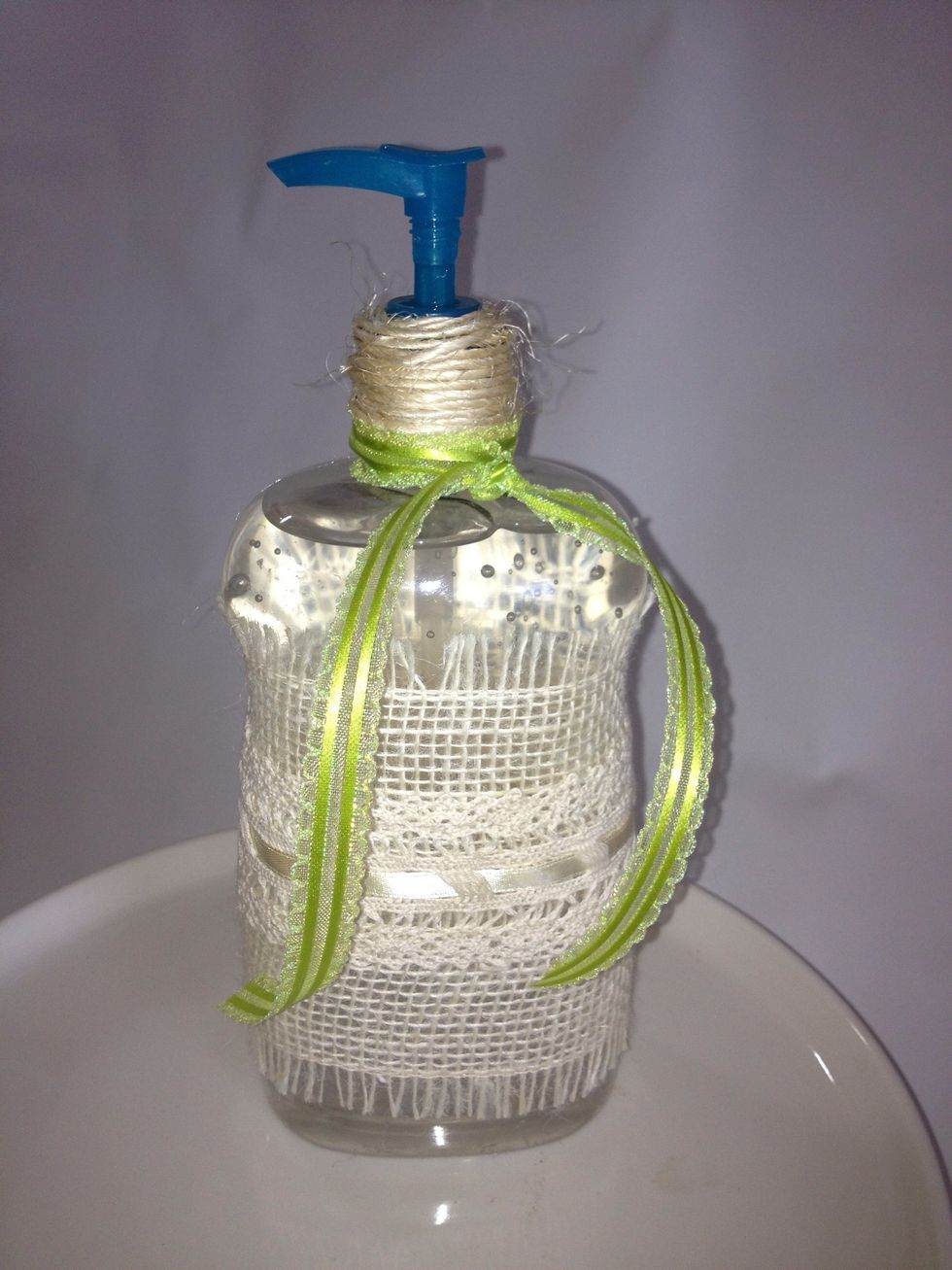 Add twine and ribbon.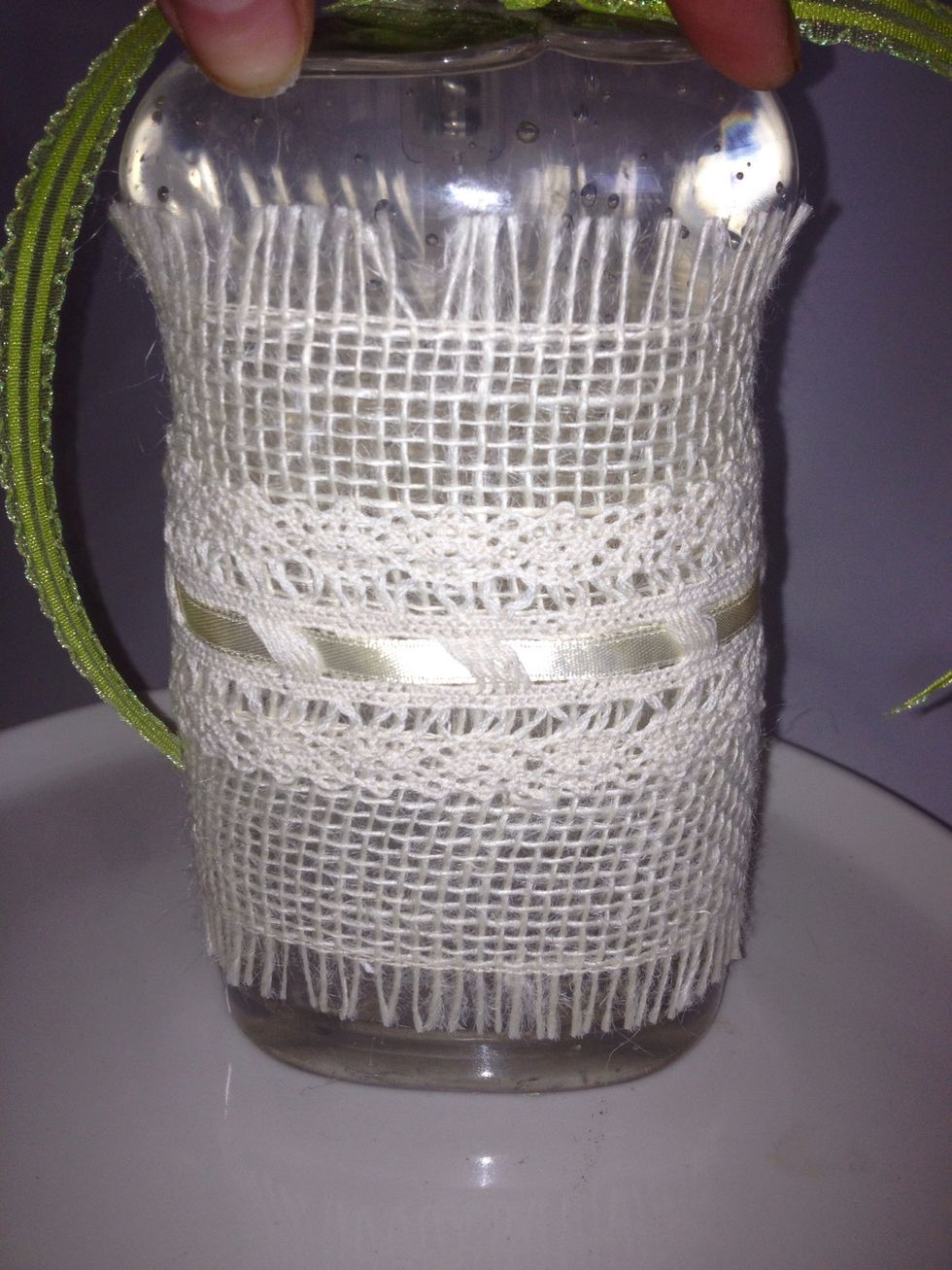 I also added lace and ribbon.
Add and embellishment to the pump.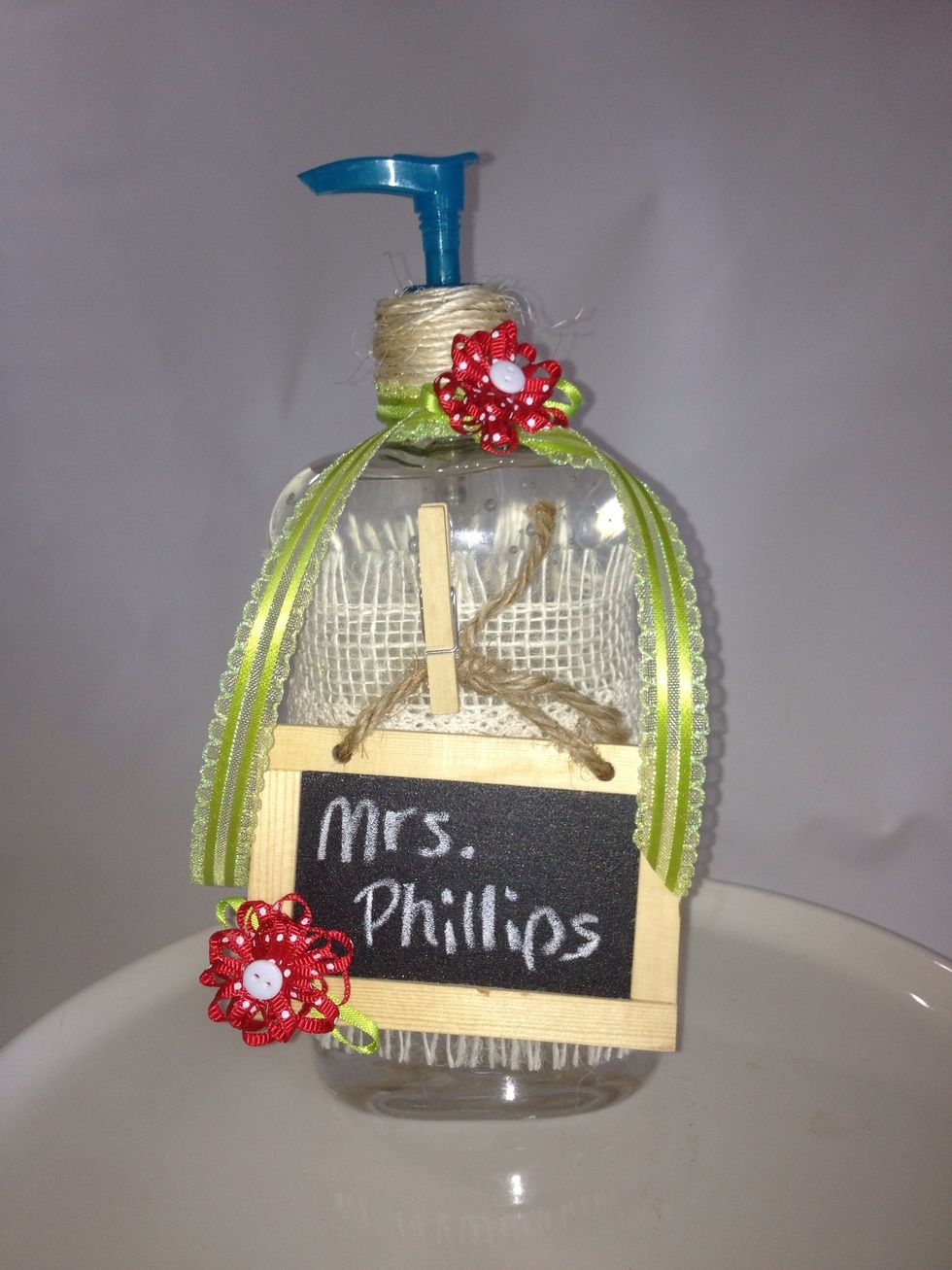 Hot glue mini chalkboard to bottle. I used a mini clothespin for extra charm.
Perfectly personalized, functional, inexpensive, DIY gift for child's teacher!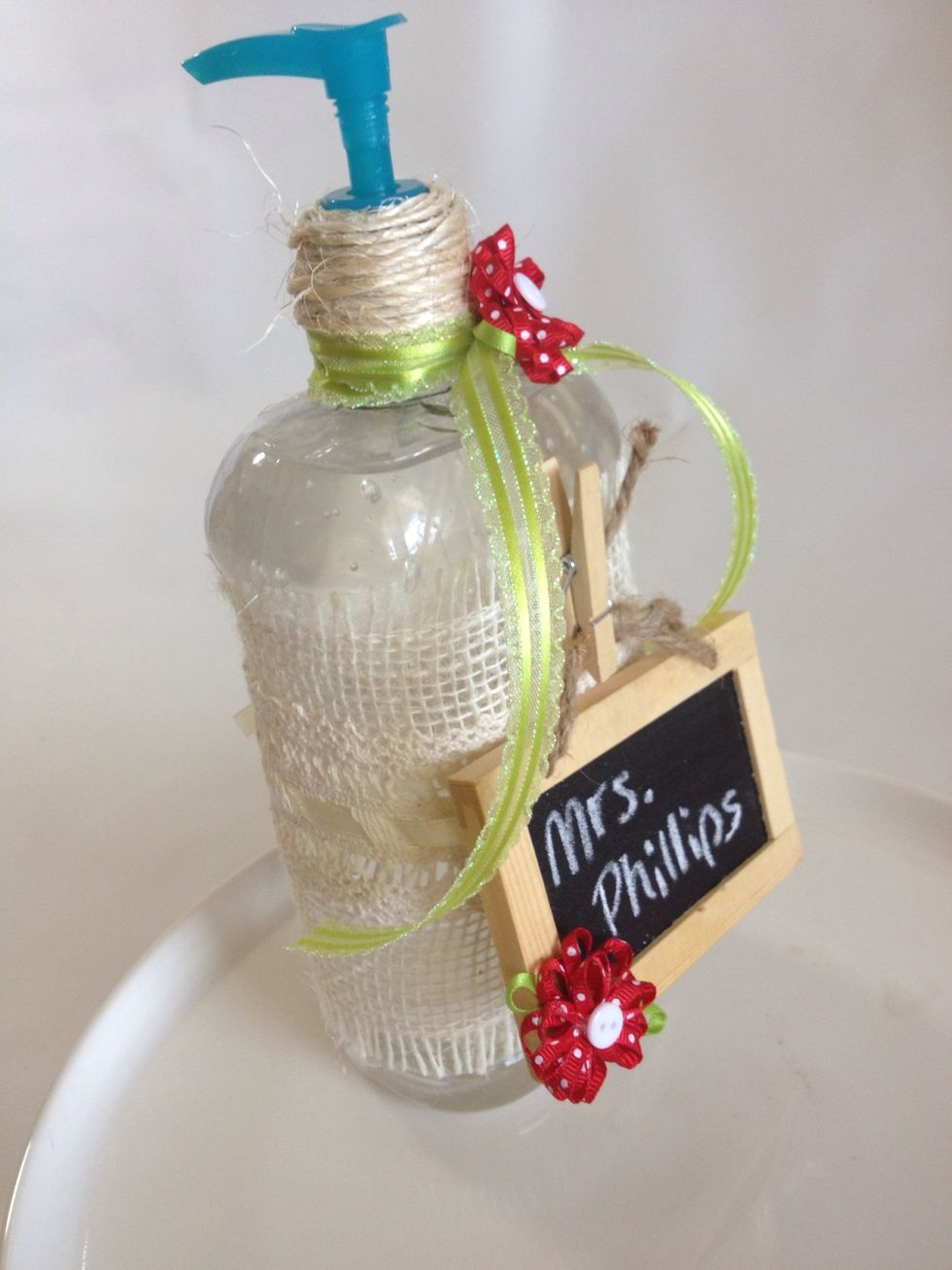 Hand sanitizer pump bottle
Hot glue- low temp
Burlap
Twine
Mini chalkboard
Ribbon
Embellishment