How to make a custom fabric-covered frame mat
Great use for leftover fabric. Can match other items in room such as pillows etc.
19
Select a frame with mat or buy mat separately. This came from Michaels for about $15 on sale. Iron your fabric. This fabric is "Coral Garden" by Scrummy from Spoonflower.com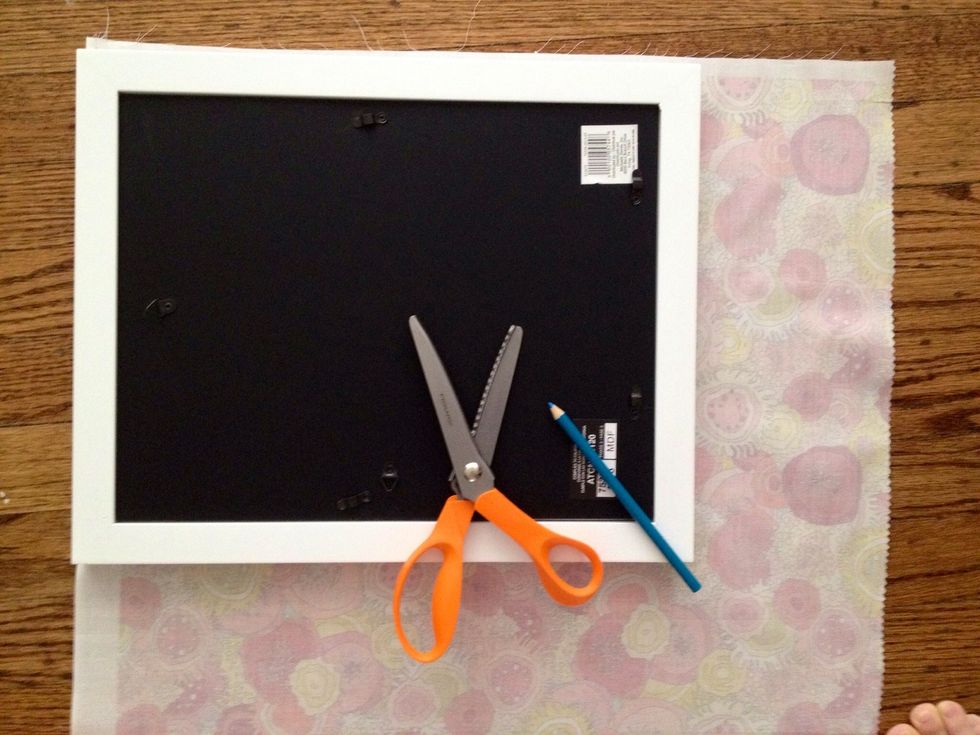 Cut fabric with about an inch extra on all sides to allow for the fabric to fold over to the back of the mat. For this frame that happens to be about the same size as the frame overall.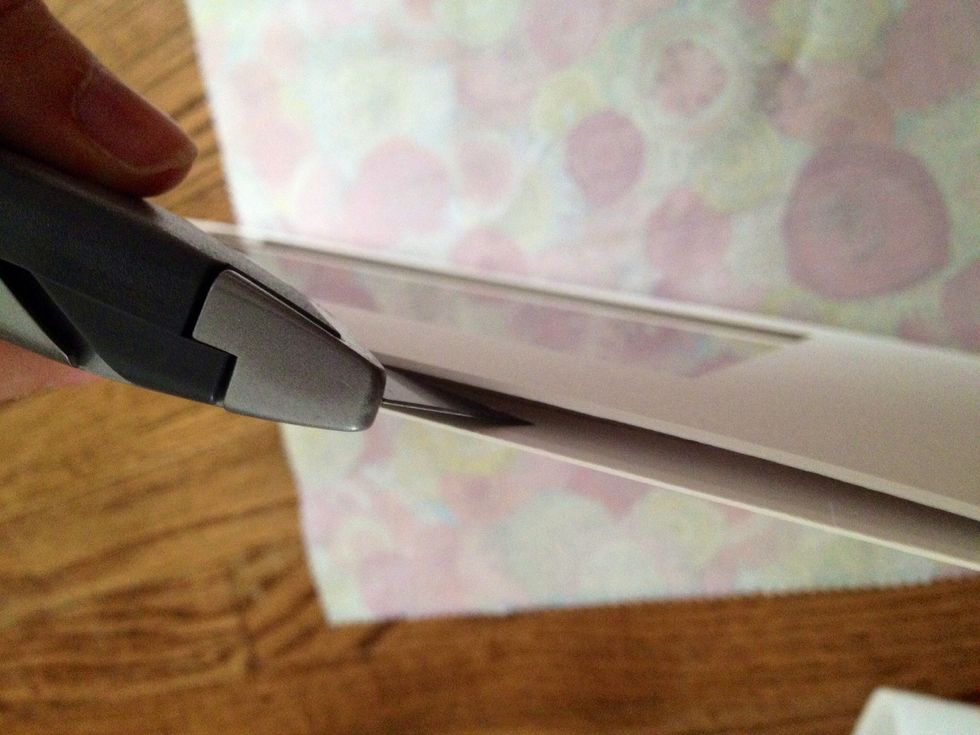 This is a double mat so the mats needed to be separated using a utility knife. The foam between the two needs to stay on the mat that is NOT being covered with fabric.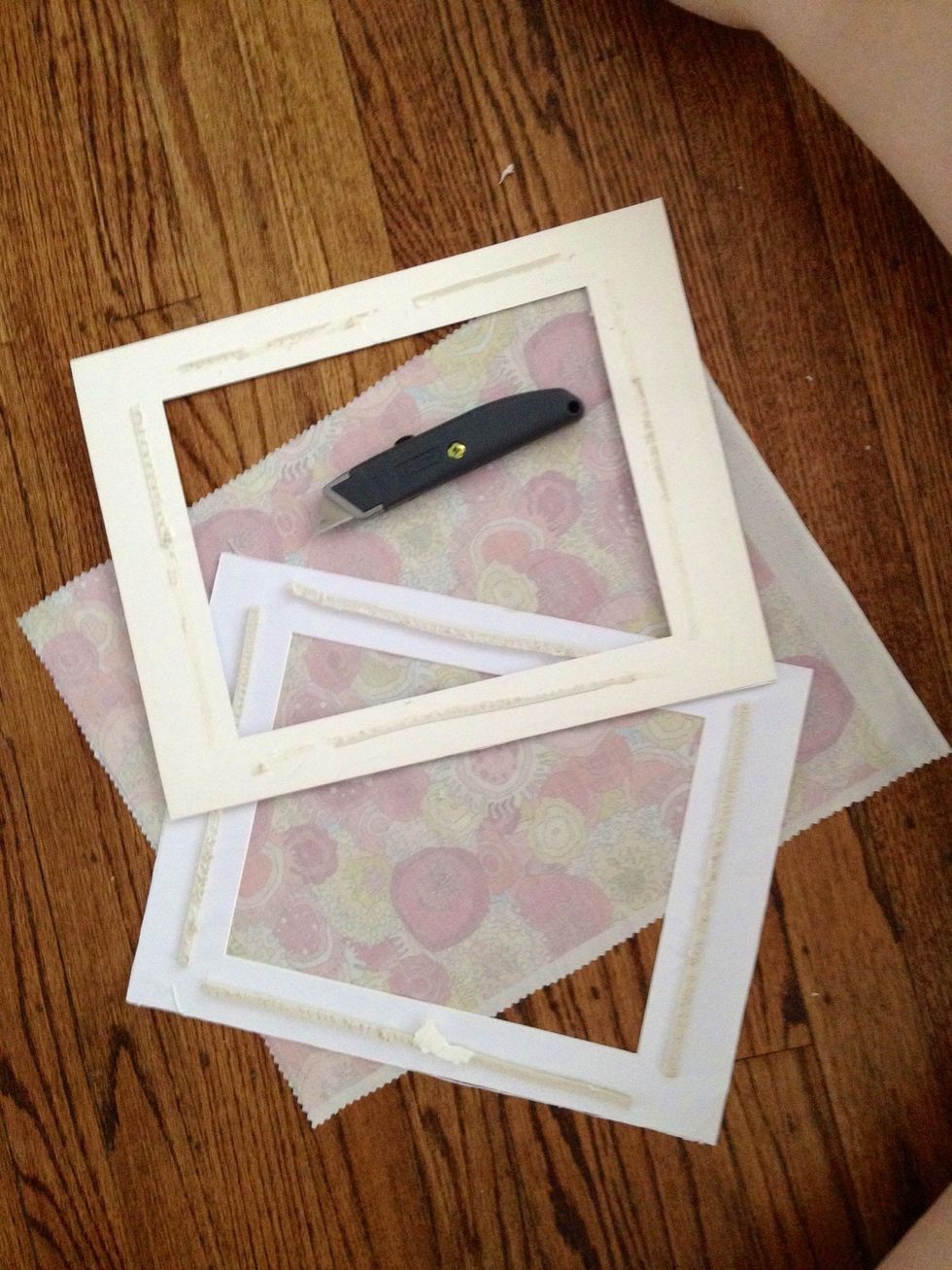 It's ok if the foam gets ragged. Note I used pinking shears to cut the fabric just to keep it from fraying. Regular scissors are also fine.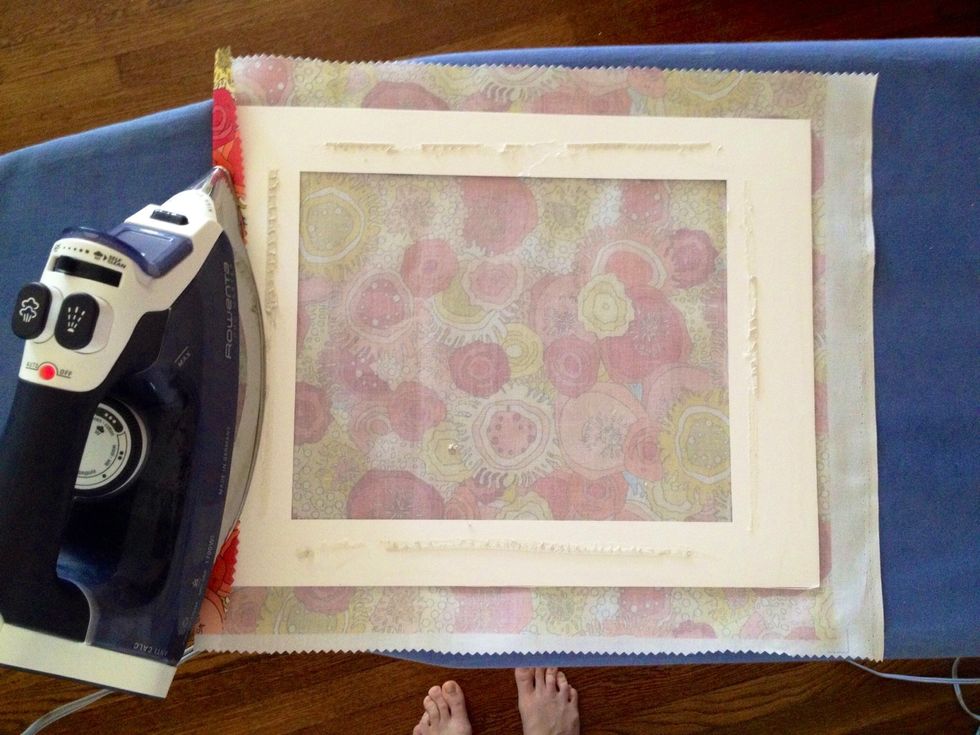 Place frame in middle of fabric with print side down. Fold over an edge and lightly iron. Repeat on opposite edge. Make sure you don't have steam on.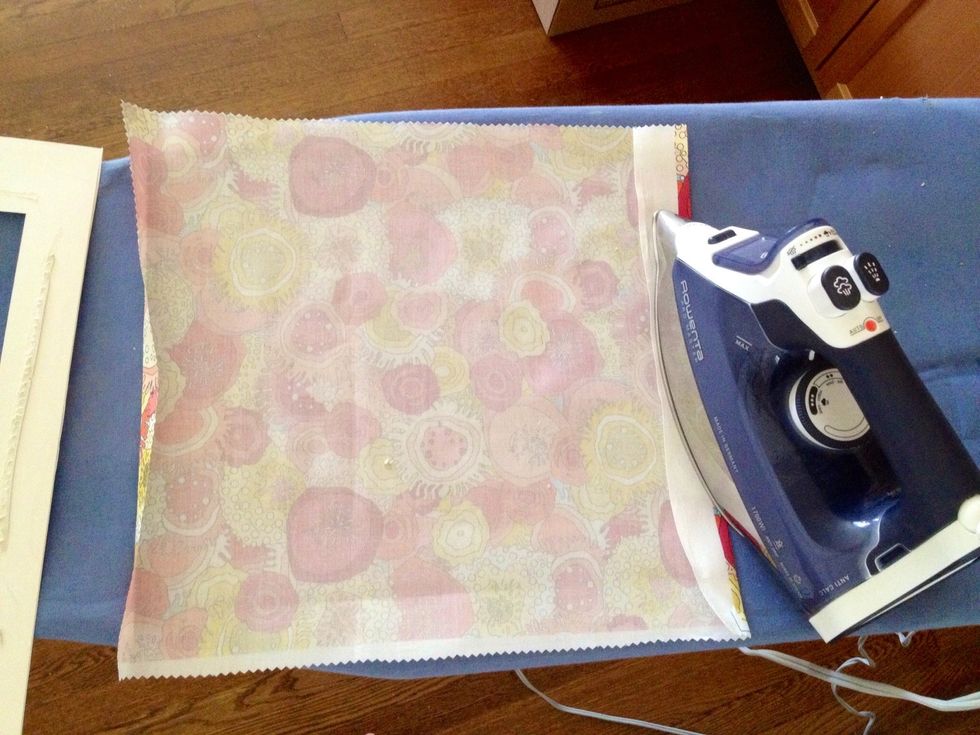 Remove frame and iron again until flat. .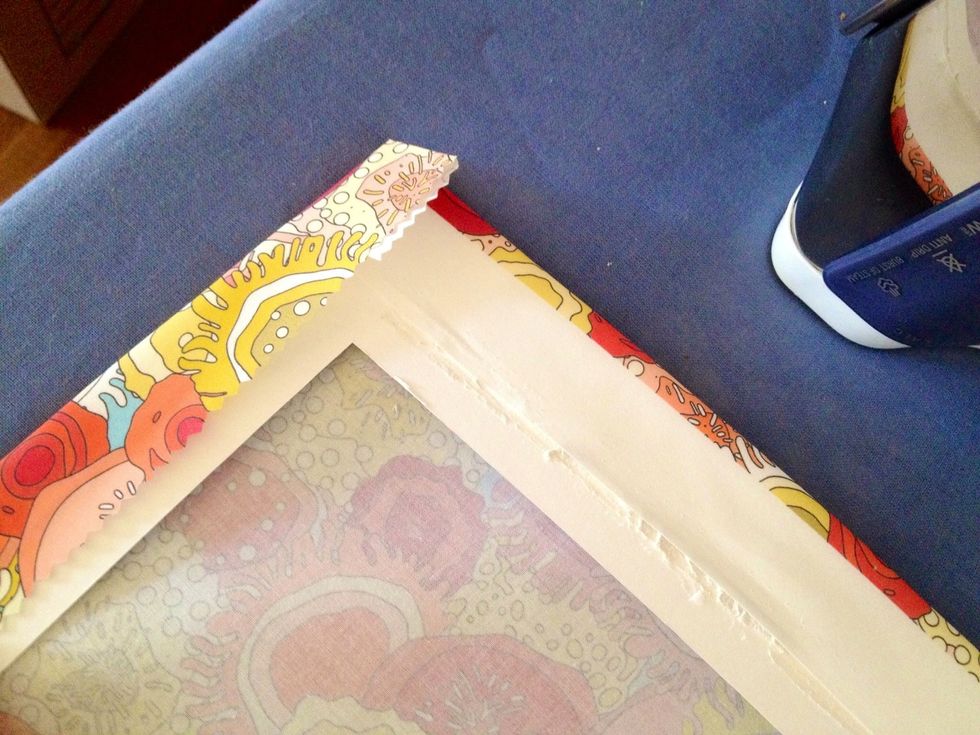 Repeat again inserting frame back between those edges and folding down the other two edges. No need to do anything fancy with the corners as they will not be seen.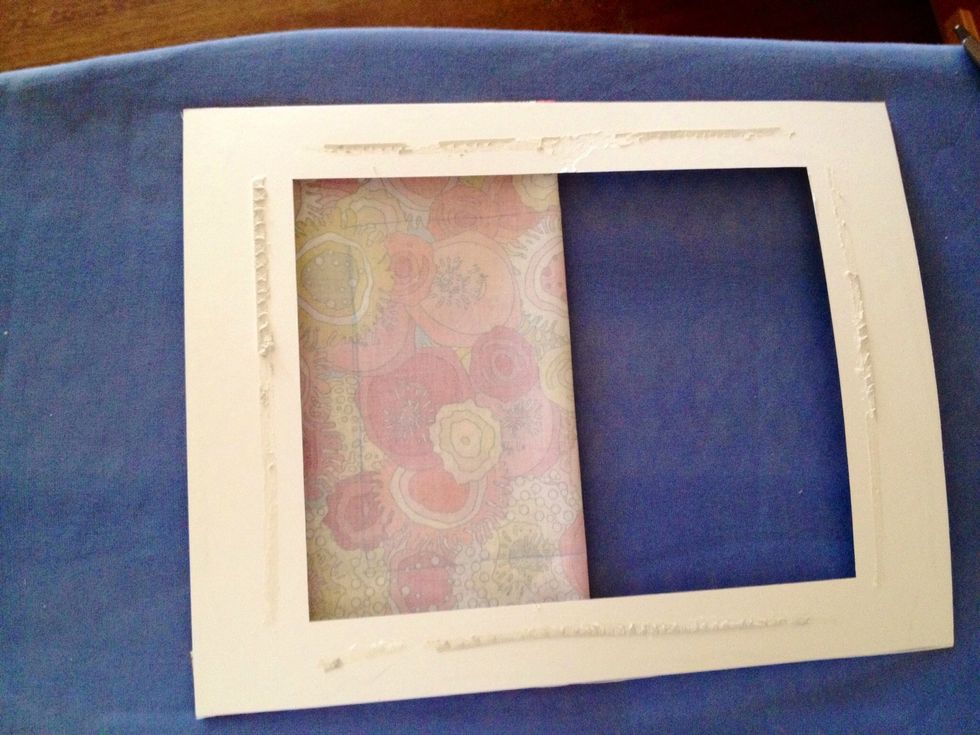 Fold fabric in half with edges ironed down and place mat over fabric. Pencil in about one inch inside the frame and cut this fabric out while the fabric is still folded in half.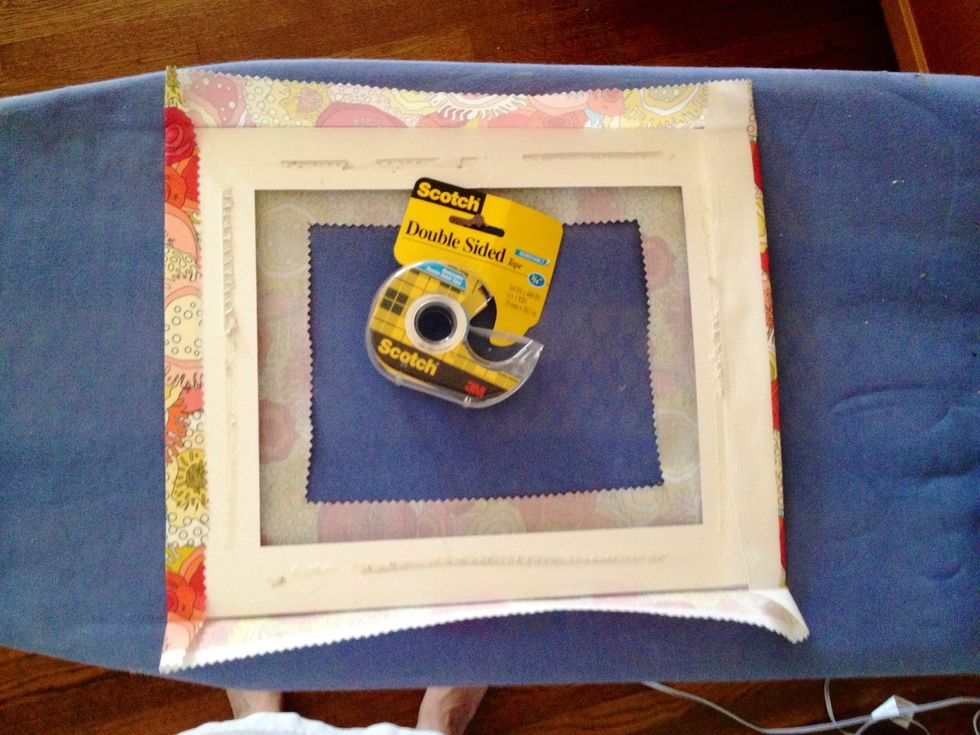 Fold outside edges over and adhere to mat with double-sided tape. Placing tape on mat and then pressing fabric on top works best. No need to pull on fabric as you have already ironed the edges.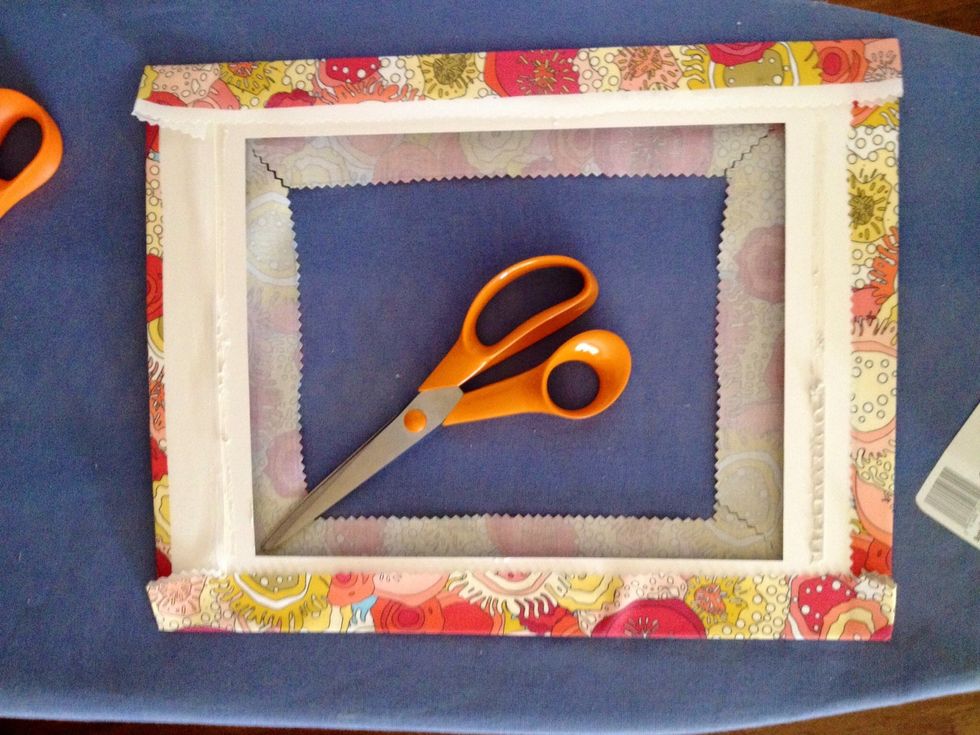 Cut inside corners to edge of mat.
Fold over inside edges and adhere with double-sided tape.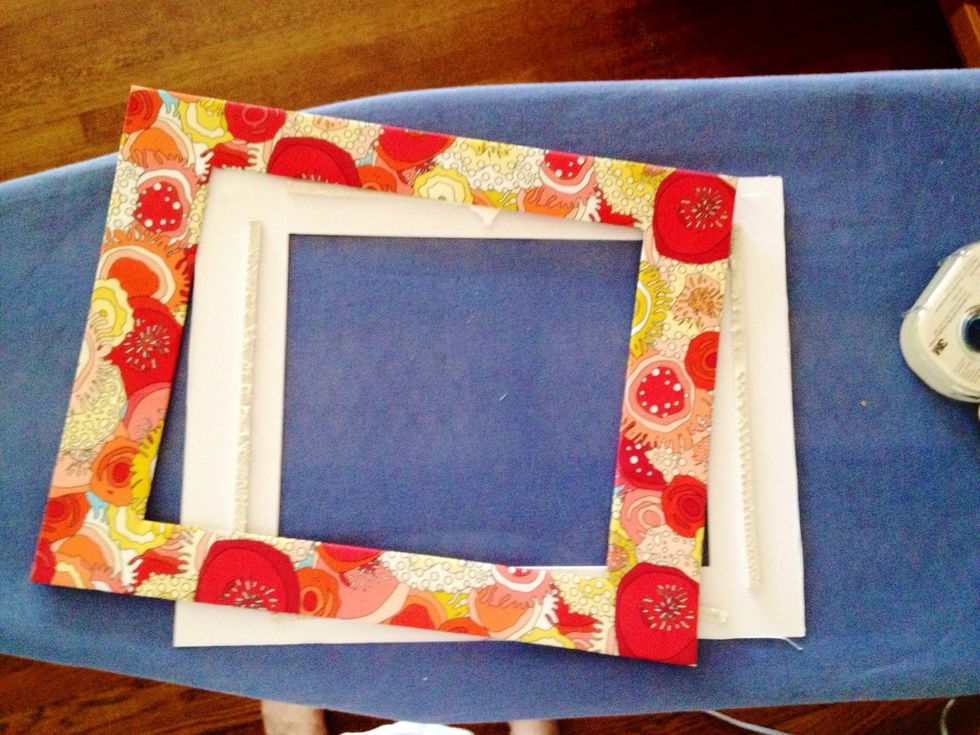 If it is a double mat then realign mats and adhere with double sided tape. Just a few pieces of tape will suffice.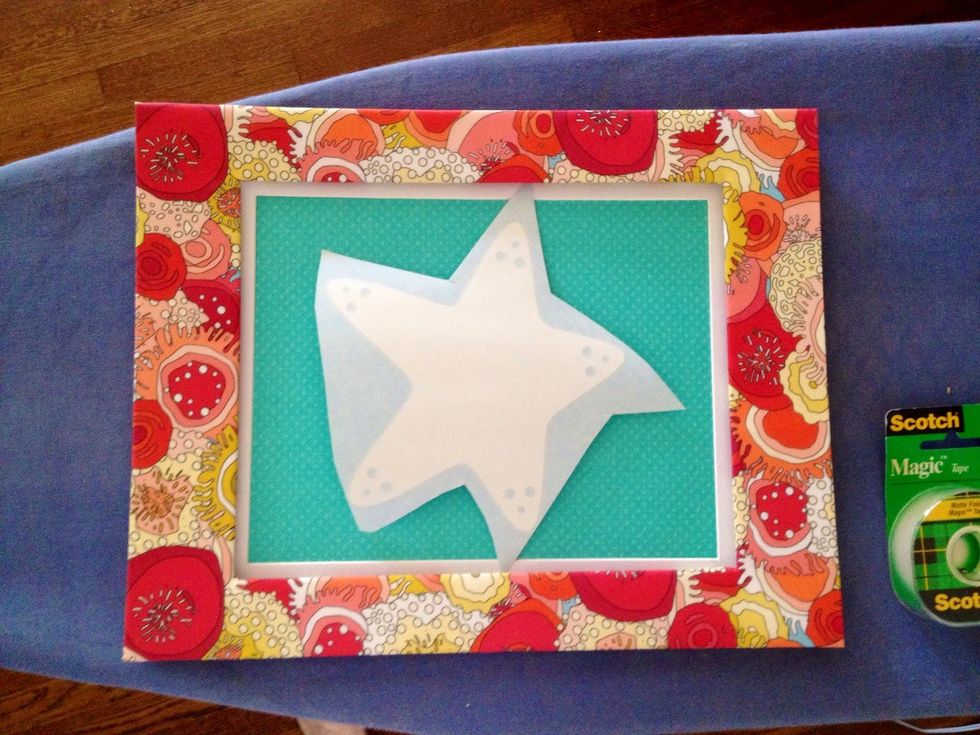 I taped paper to the paper that came with the frame and then used a vinyl decal that matched the wall decals in the room. The decal came from Dali Decals.
Place in frame and here is your finished project!
1.0 Frame with mat
Fabric
Scissors or pinking shears
Utility knife if using double mat
Double-sided tape