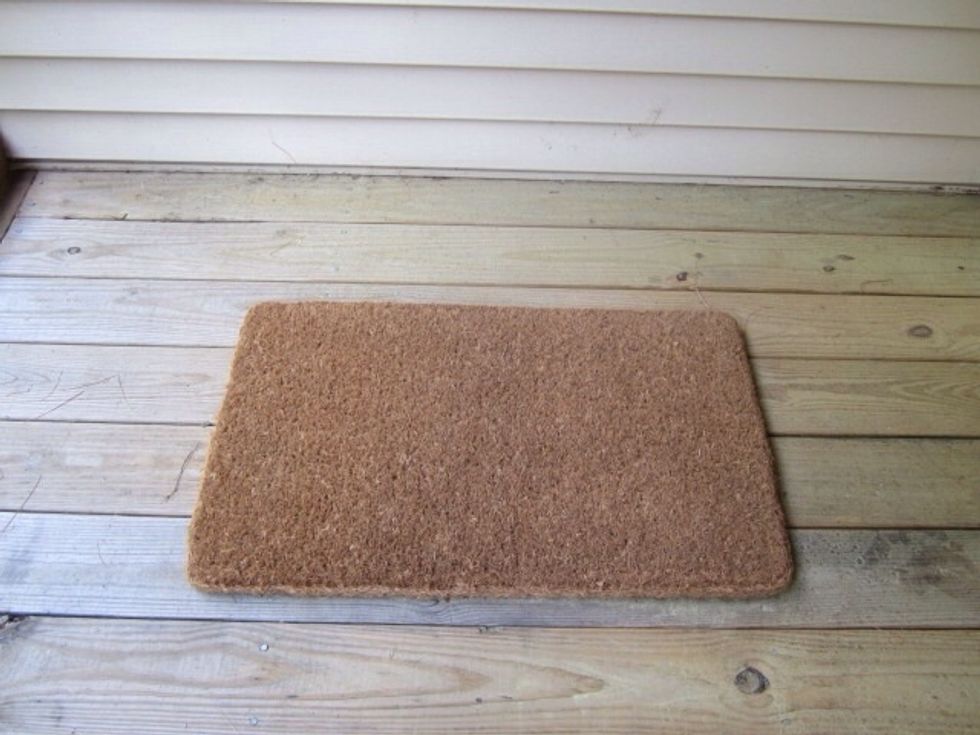 Start with a plain doormat.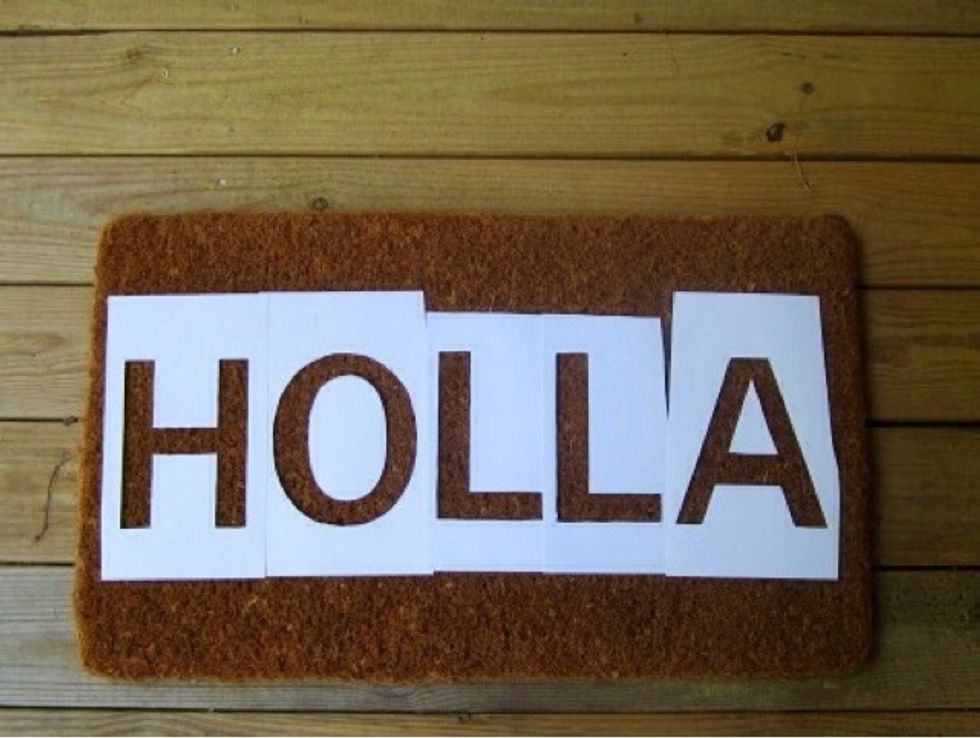 Print the letters you want to use on the card stock and cut them out using an exacto knife.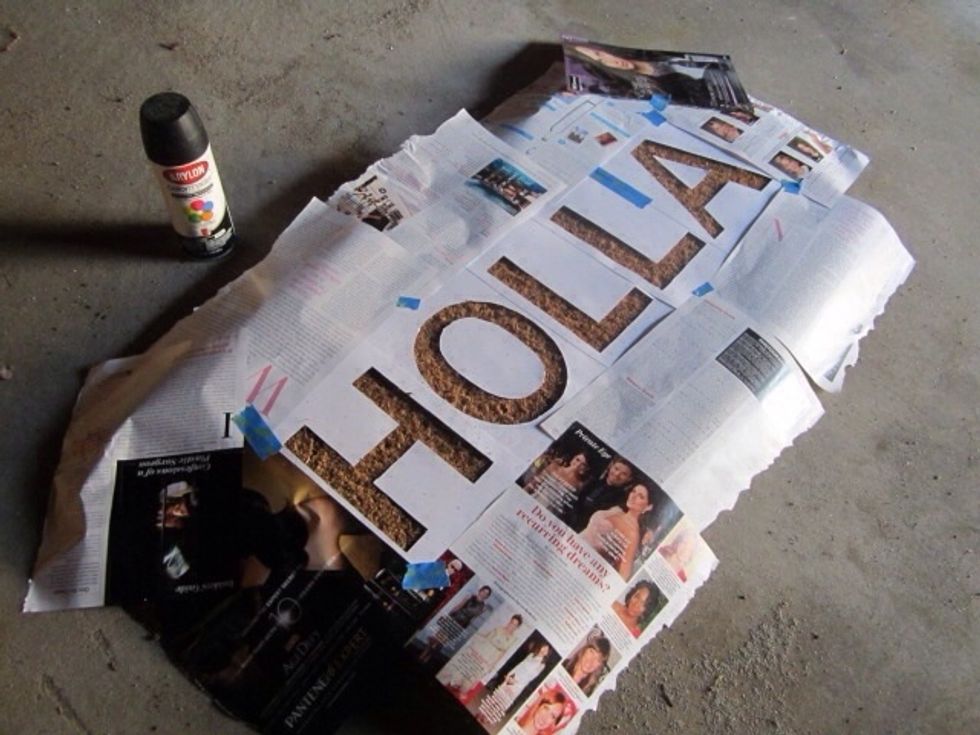 After you've arranged the letters use a spray adhesive to keep the letters in place. Surround the rest of the letters with newspaper. Then spray with your color choice in even strokes.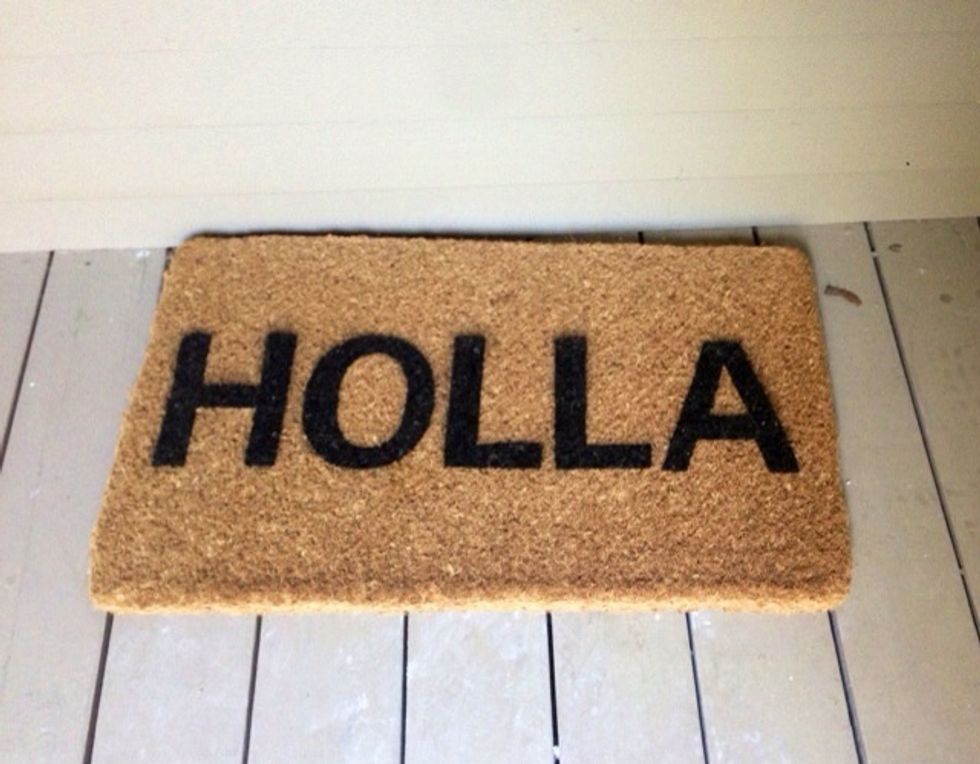 Wait as long as possible (we waited overnight) before removing the letters. Voila!
Door mat
Card stock
Exacto knife
Newspaper
Spray paint
Spray adhesive Krylon Easy Tak