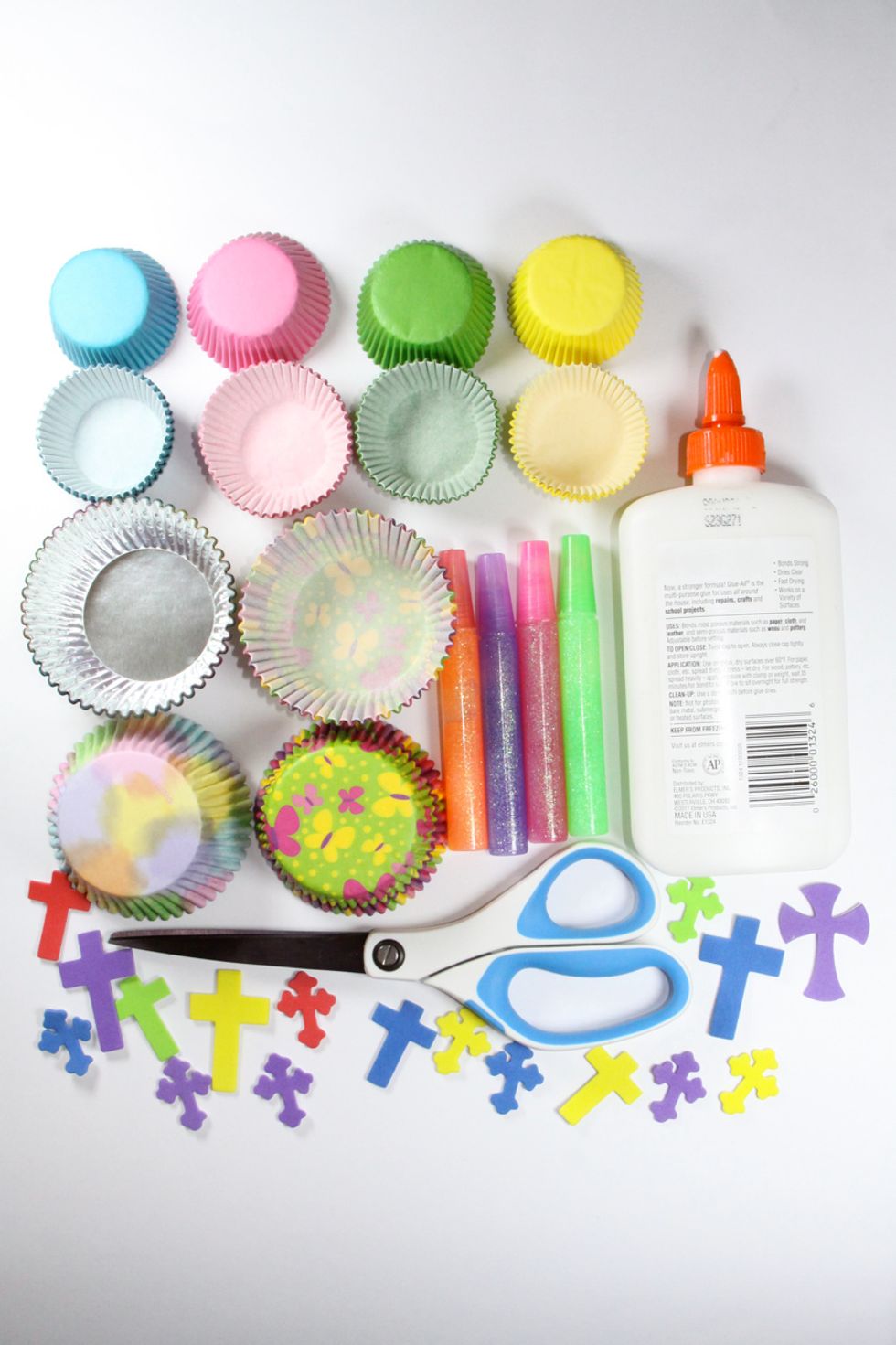 Get colorful cupcake holders in large and small sizes to create the "flowers." Find foam or jewel accessories, glitter glue or any other creative materials to decorate the inside of the cups.
Use 11x14 poster board to draw the cross. Kids can color the cross or leave it white. Cut out the cross ahead of time or let kids cut it on as part of the activity.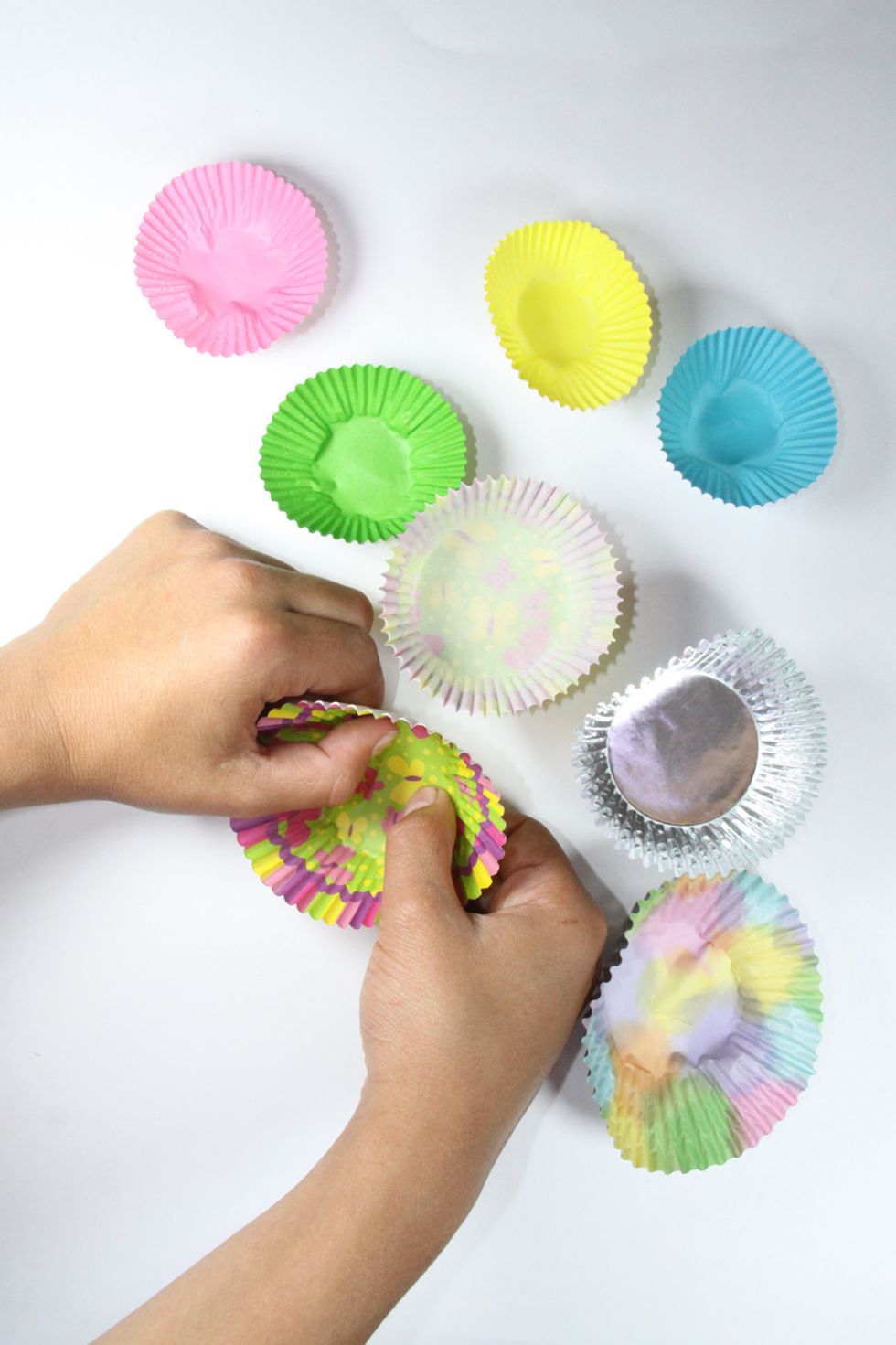 Something I just discovered, push the bottom of the cupcake holder to turn it inside out. That way the colorful side shows more. I put it inside of another holder and alternated large and small ones.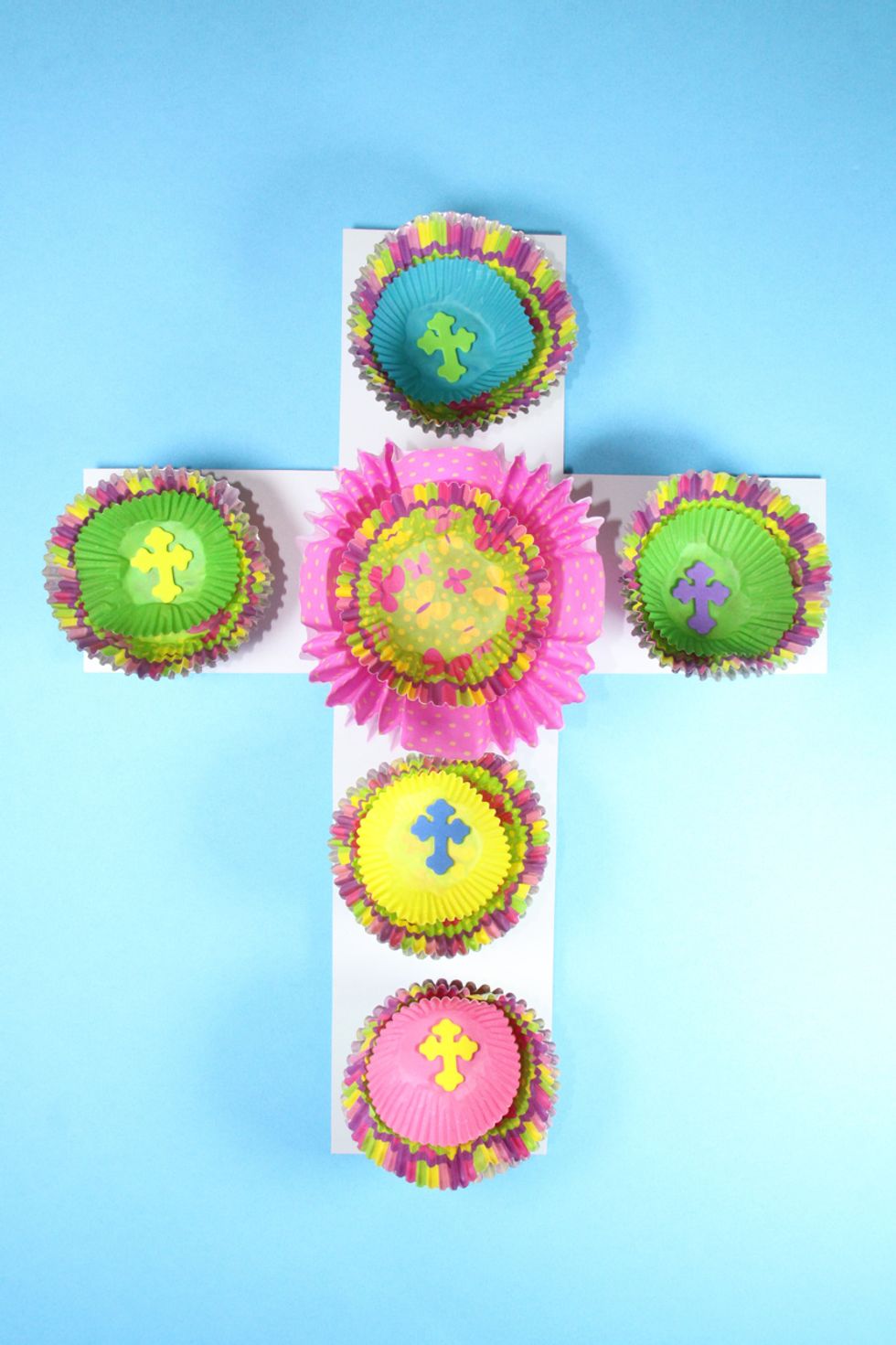 For more fun craft and activity ideas to teach children the TRUE meaning of Easter visit EggloEggs.com. Egglo Eggs helps children see the light of Jesus through a glow in the dark Egglo Egg hunt.
Cupcake holders large
Cupcake holders small
11x14 poster board
Scissors
Glue
Foam cross decorations
Glitter glue
Egglo Eggs
Egglo Eggs is an exciting, interactive, glow-in-the-dark Easter Egg hunt program designed to keep the focus
 on Jesus and teach your kids his truths.