Gather your materials and put the floral foam into the cupcake container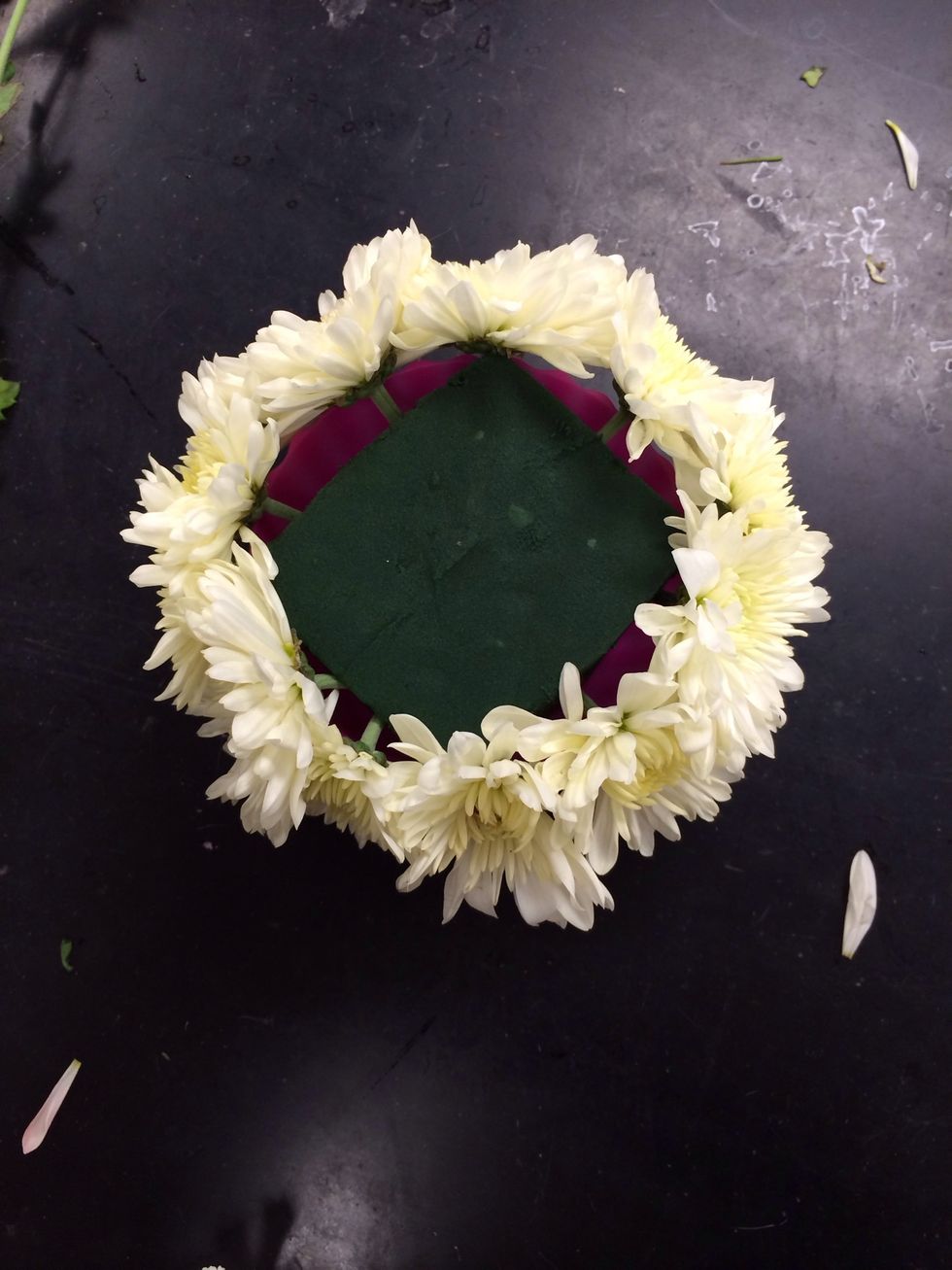 Put a ring of your first cushion mums in the foam around the bottom of the container, slightly angled up.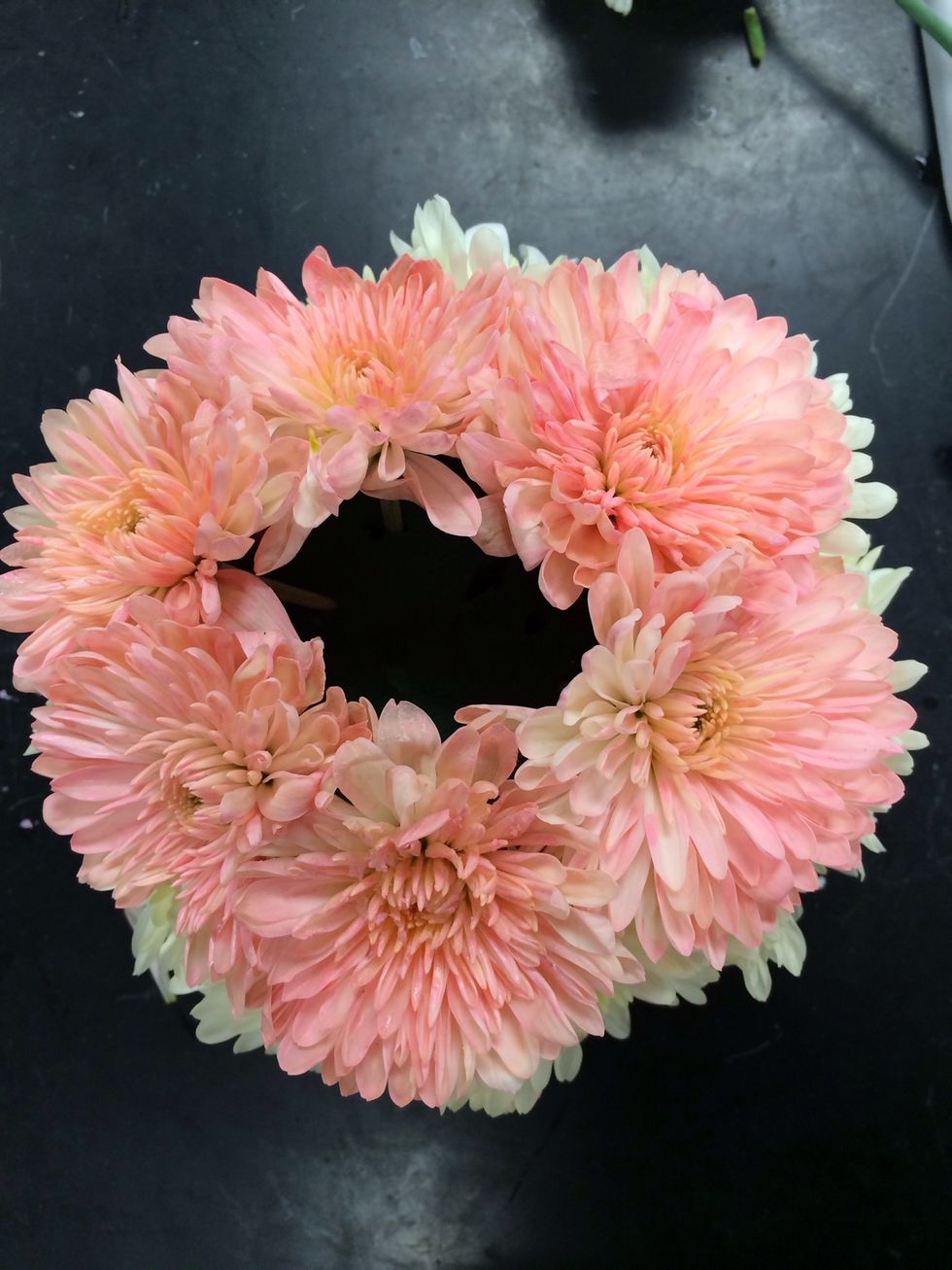 Put a ring of your second cushion mum above the first row, angled slightly more upwards.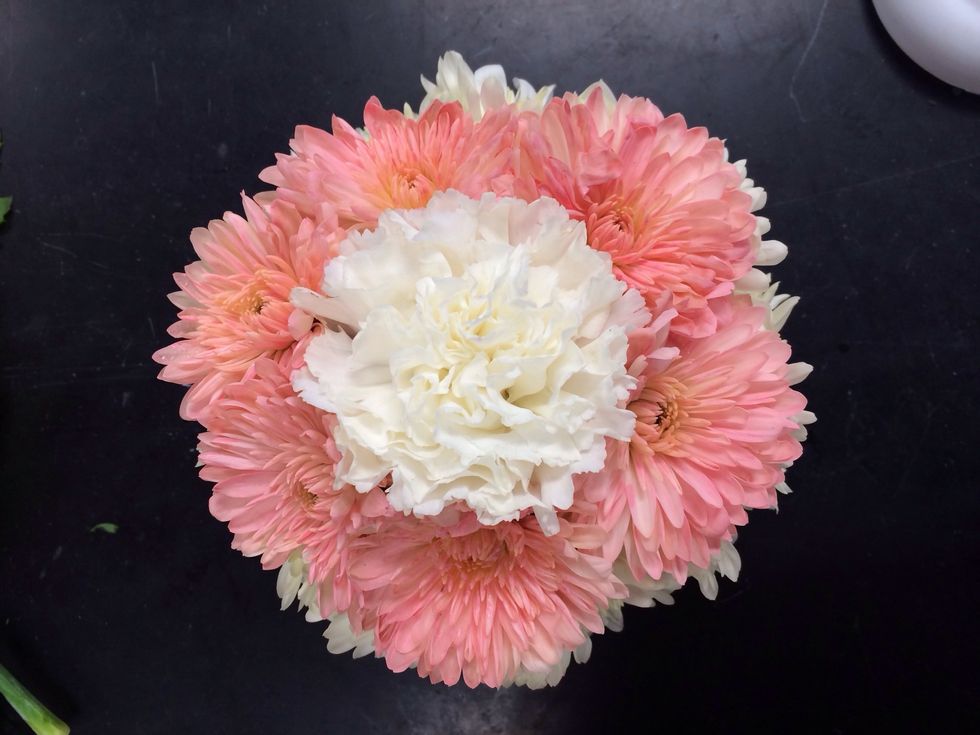 put the carnation in the top, pushing it down so it makes a rounded shape to the top of the cupcake
Add your accessories and you're done!
1.0bnch Cushion Mums
1.0bnch Cushion Mums (Different Color)
1.0 Carnation
Floral Snips
Cupcake Container
1/6part Floral Foam
Accessories (Happy Birthday Pick, Spoon)