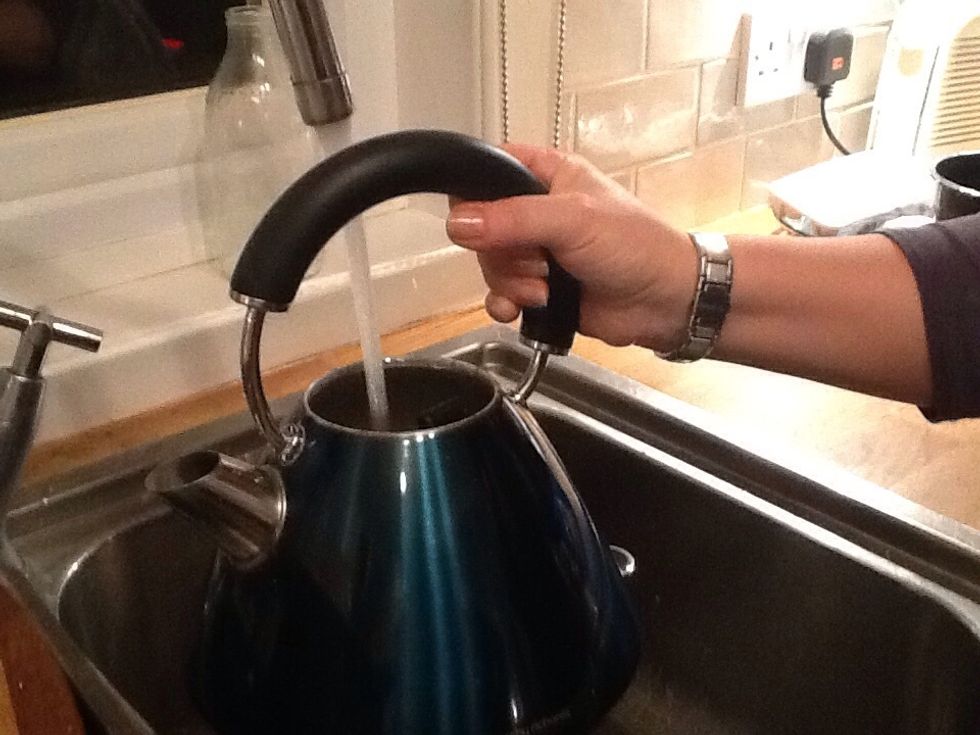 Put water into a kettle.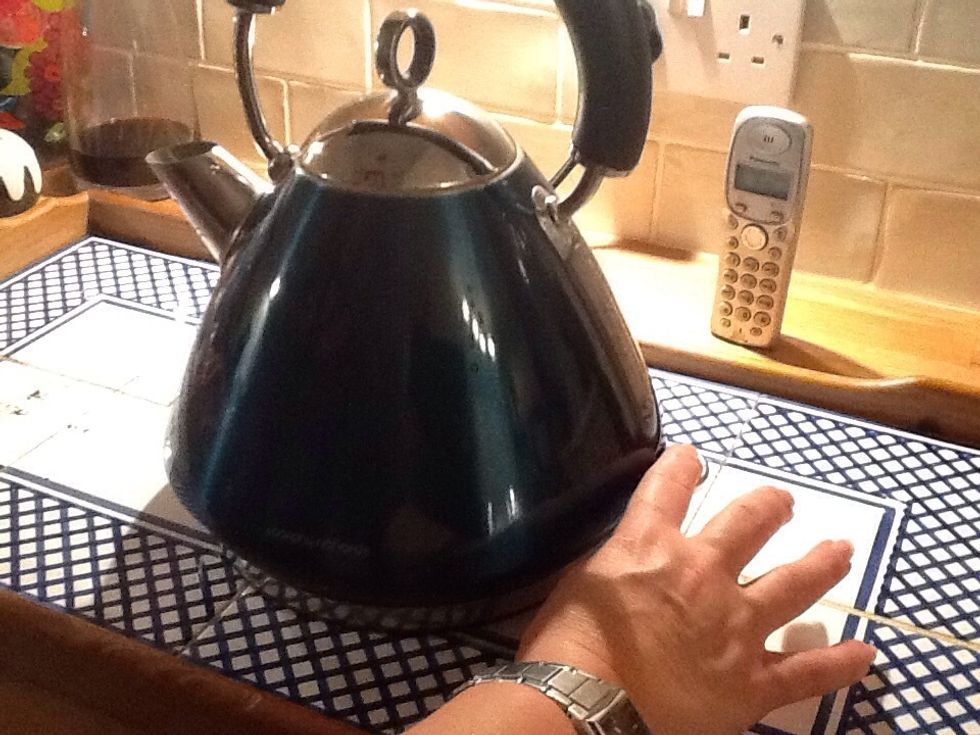 Put the kettle on to boil.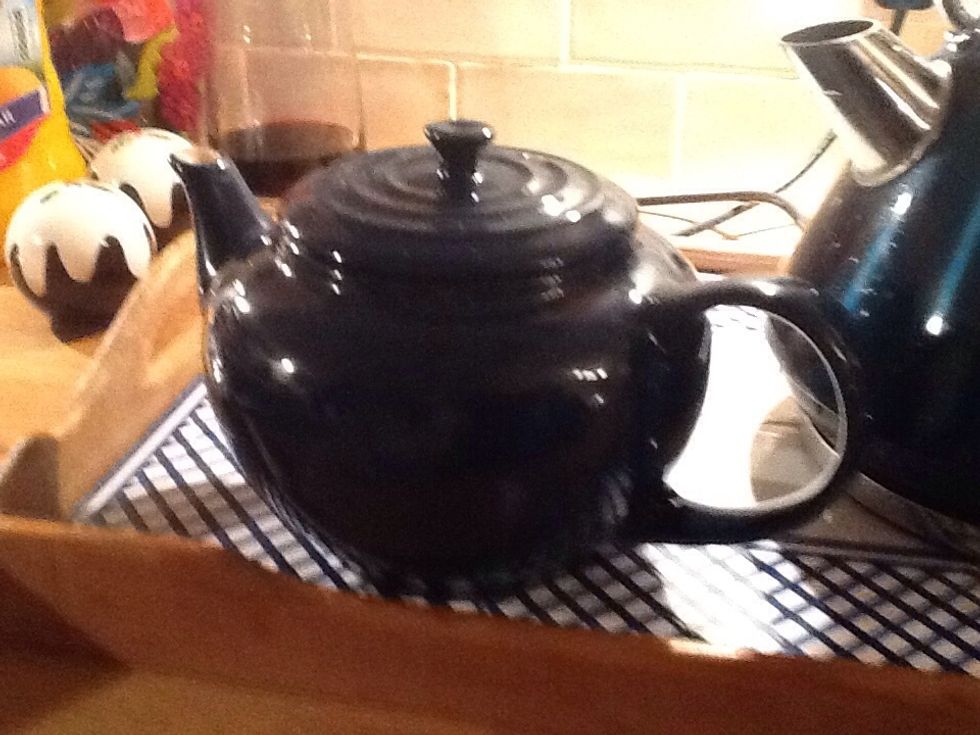 Get out a tea pot.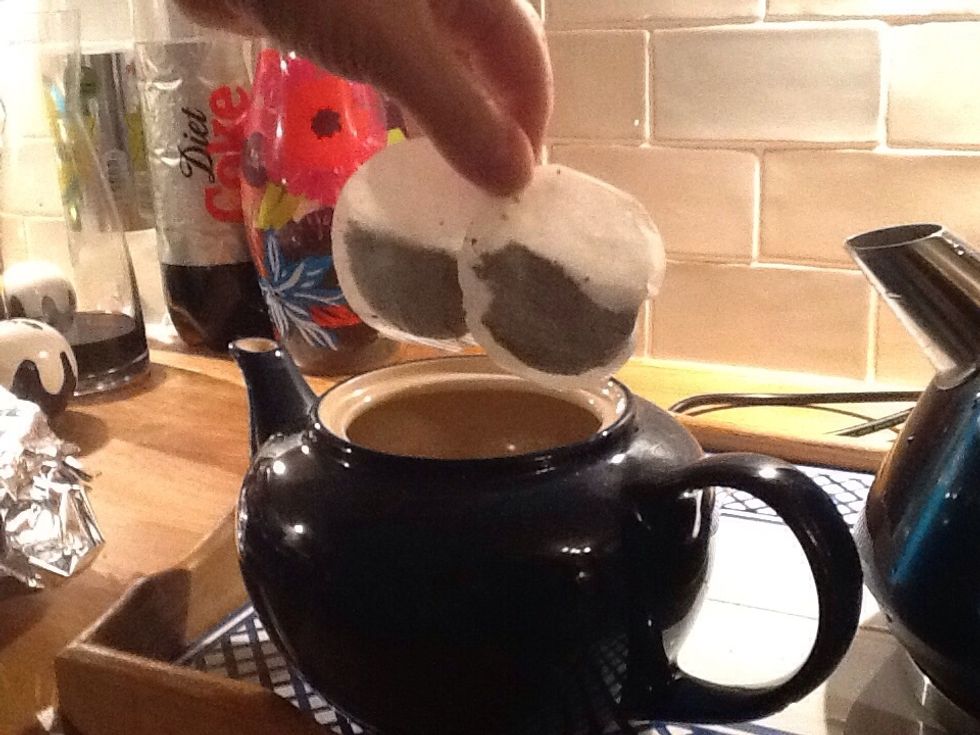 Put two tea bags into the tea pot.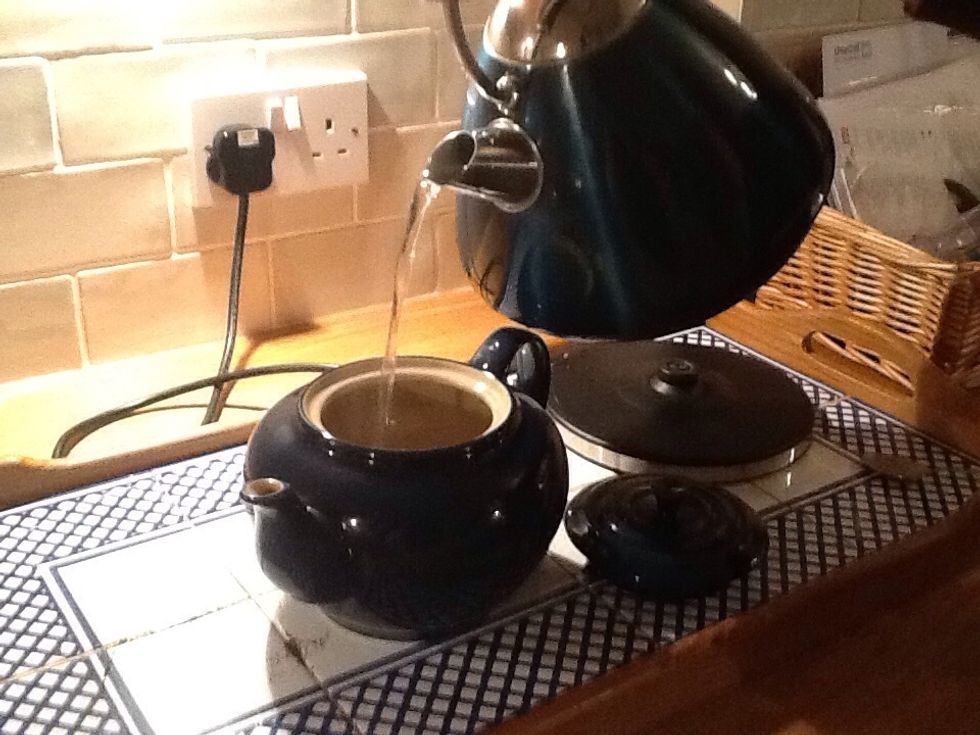 Pour the boiling water into the tea pot.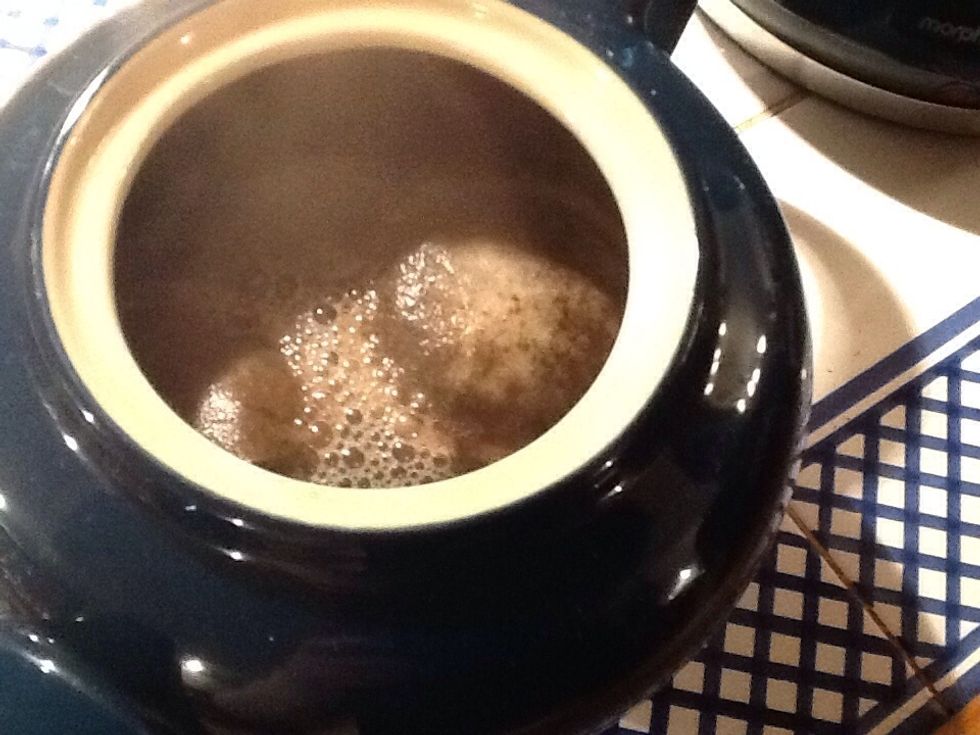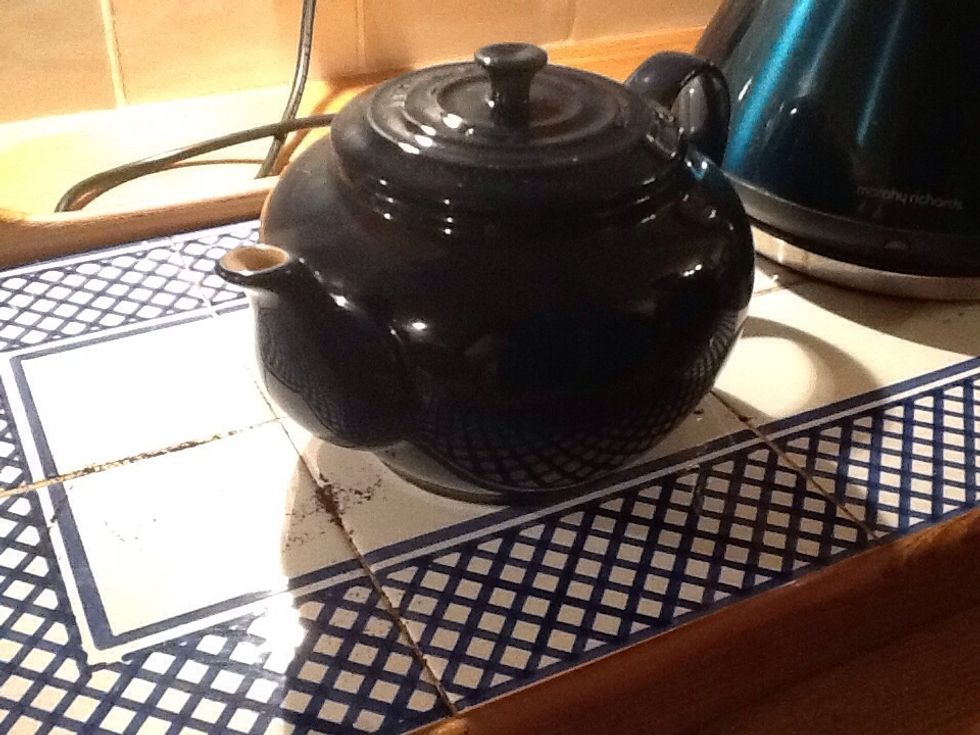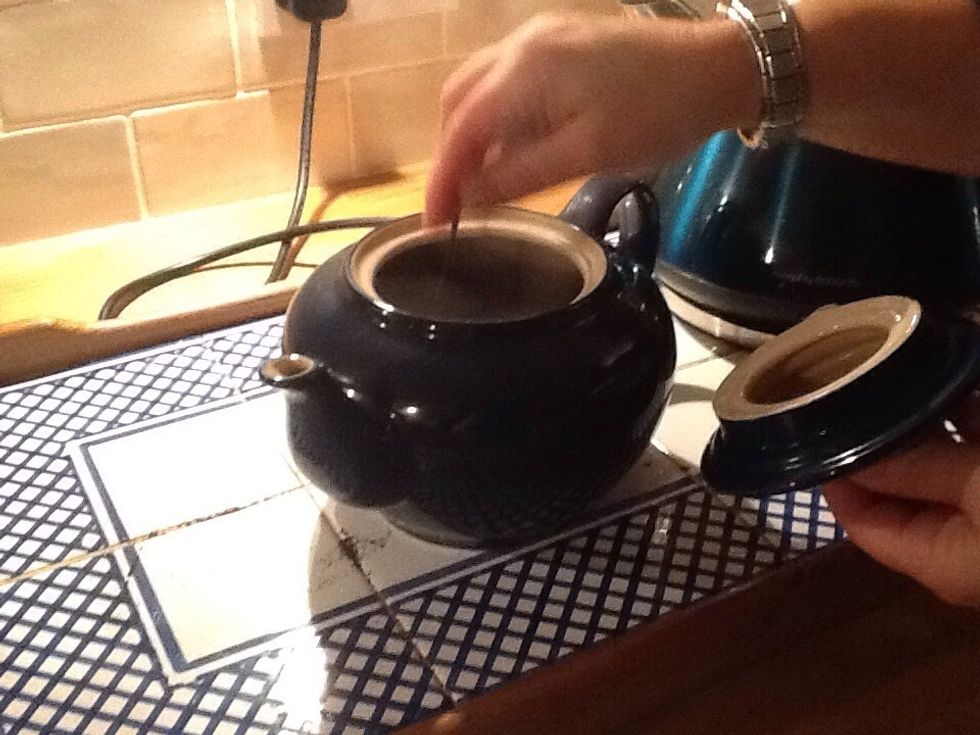 Stir the hot water and tea bags together.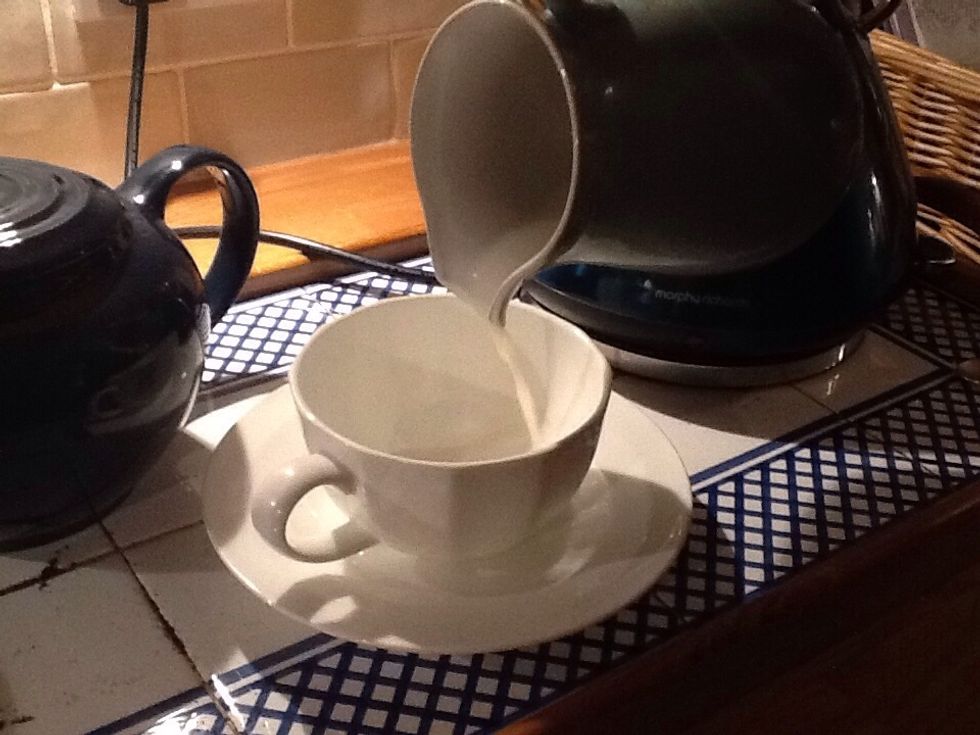 Put some milk into a cup (this is optional.)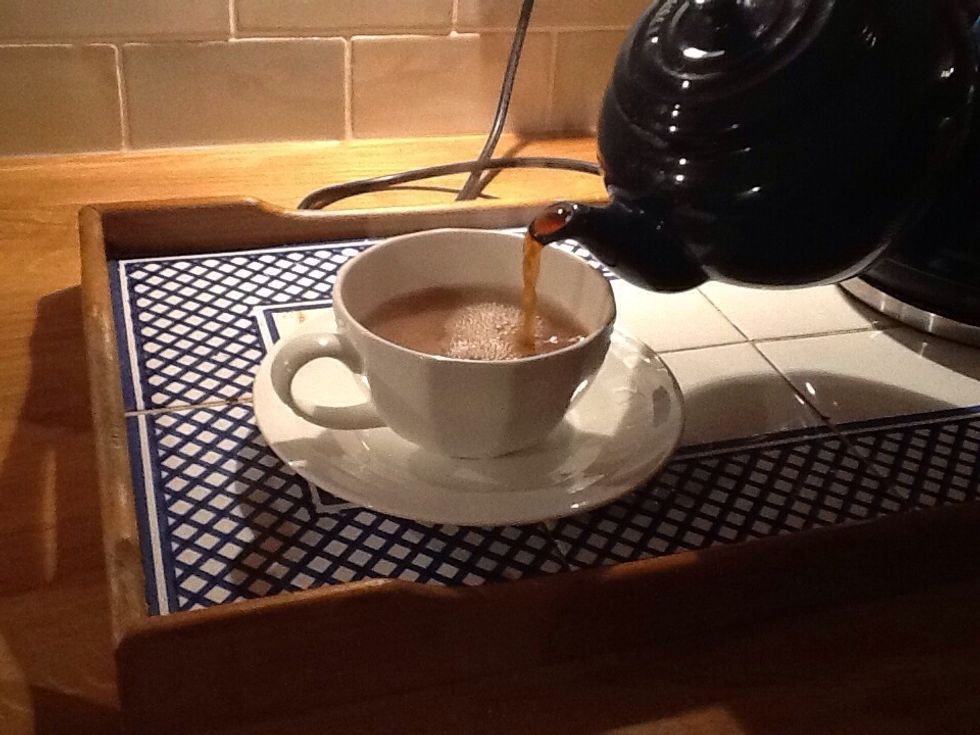 Pour the stirred tea into a cup.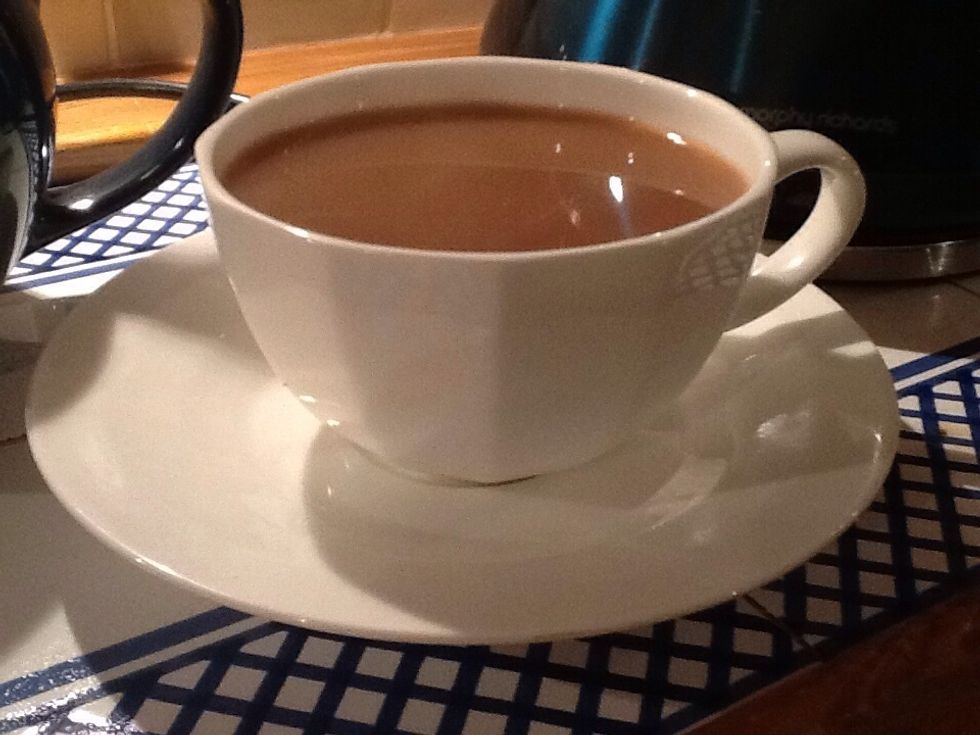 And enjoy a cup of tea!
The creator of this guide has not included tools