Find a tea cup that you like and that makes you happy.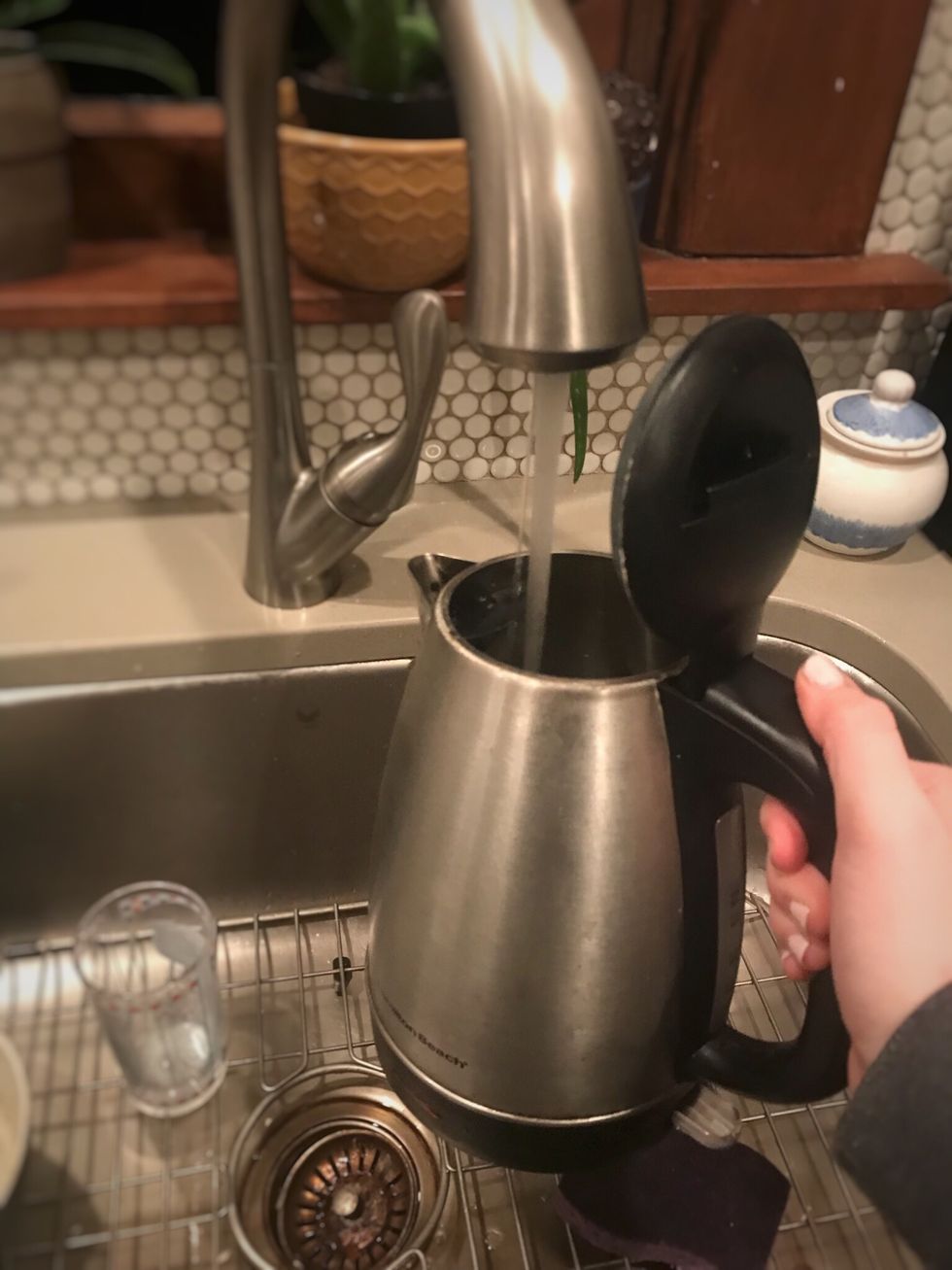 Fill up the kettle with one cup of water.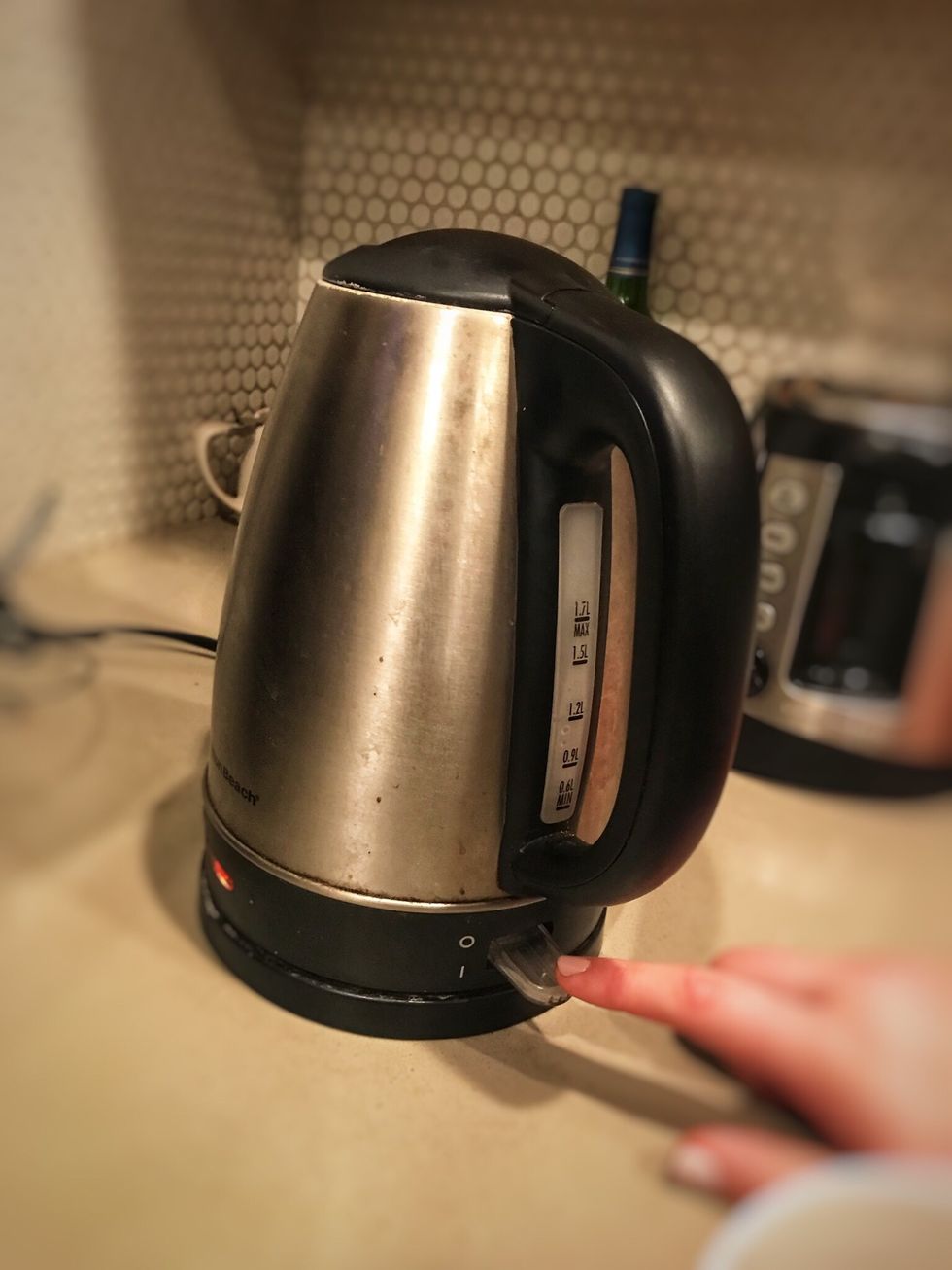 Turn the kettle on and wait until the water is boiling.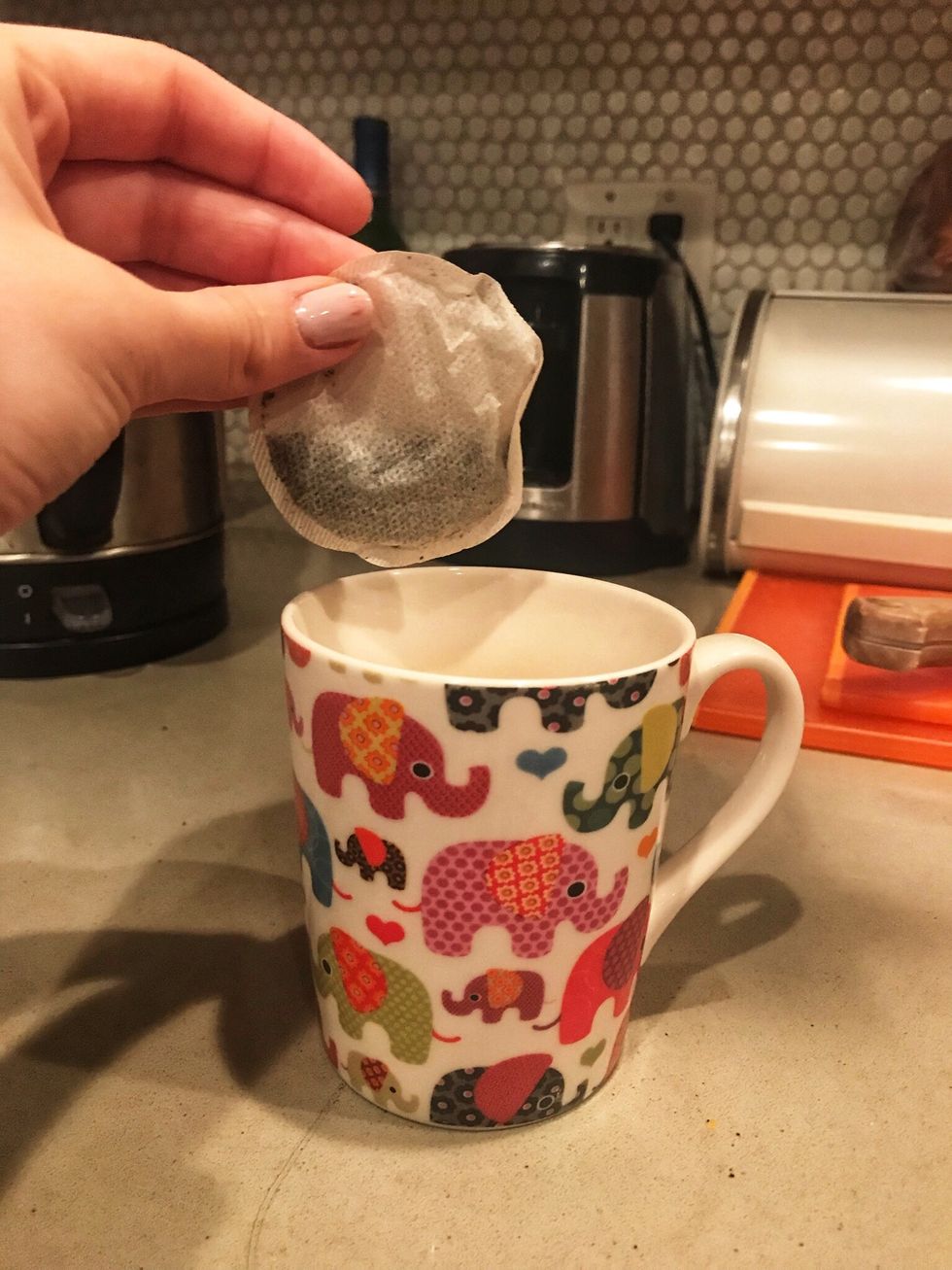 Place an English breakfast tea bag inside of the cup that you will be using.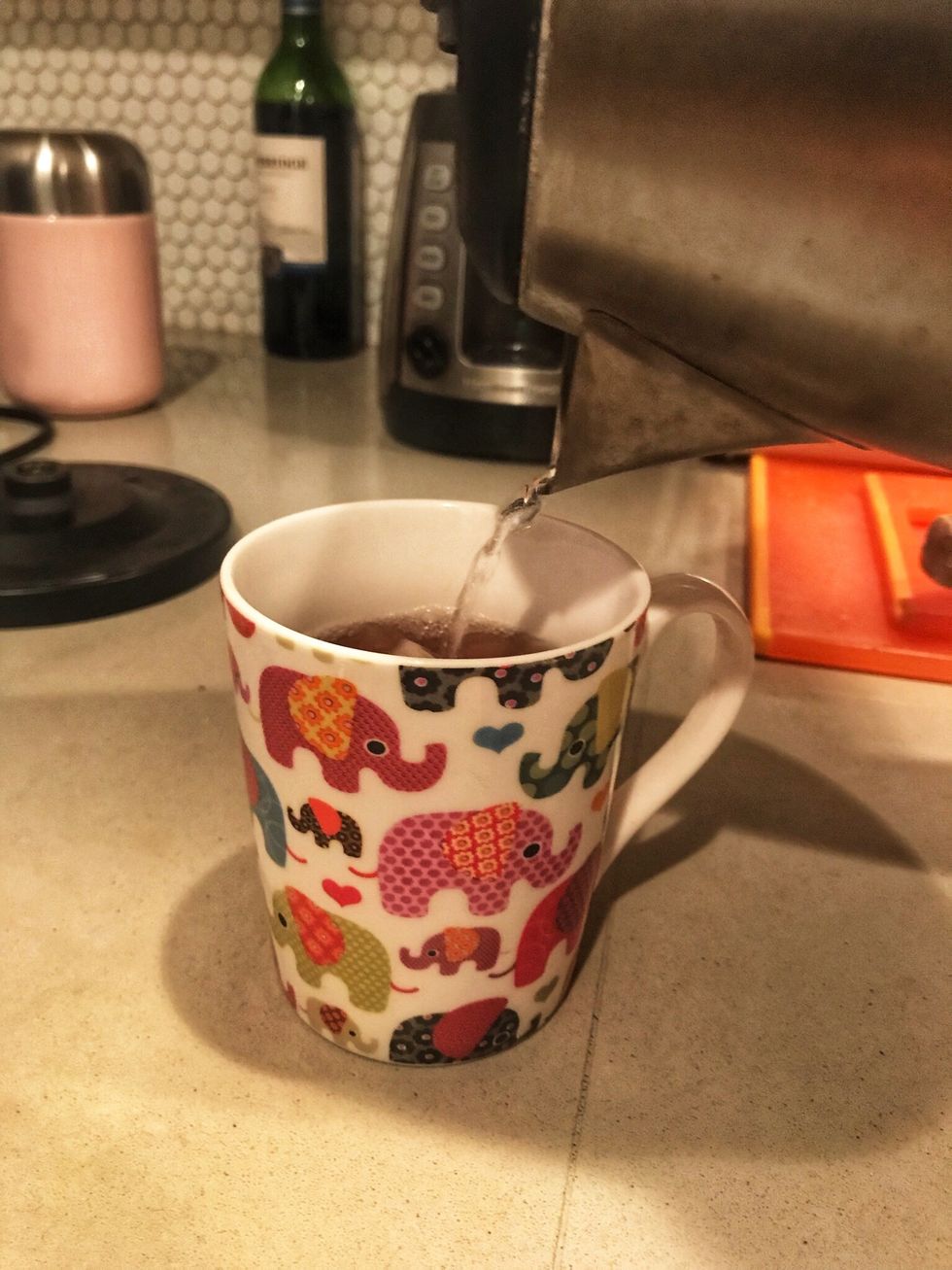 Pour the water that has finished boiling inside of your teacup.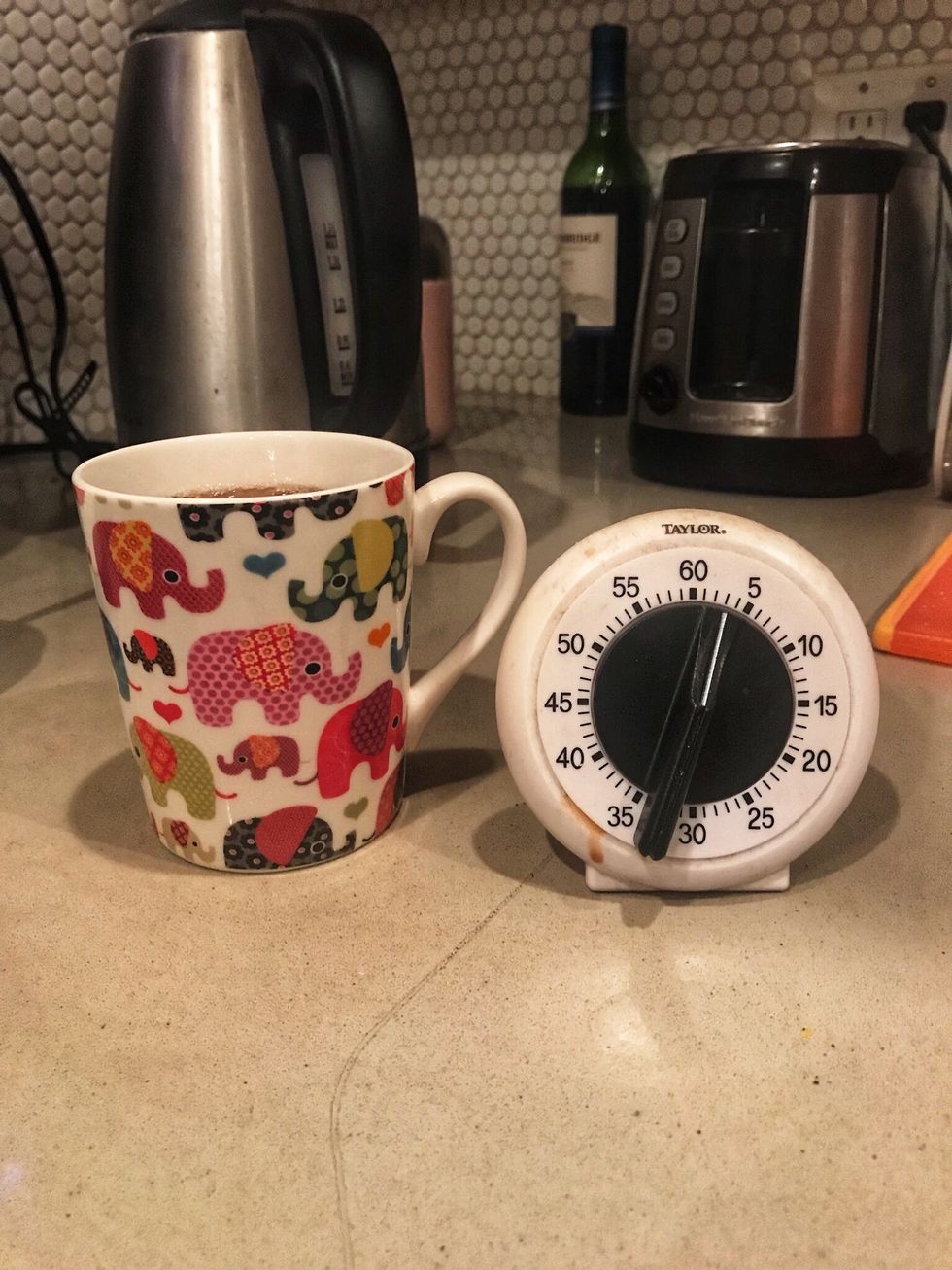 Let the tea brew for three minutes.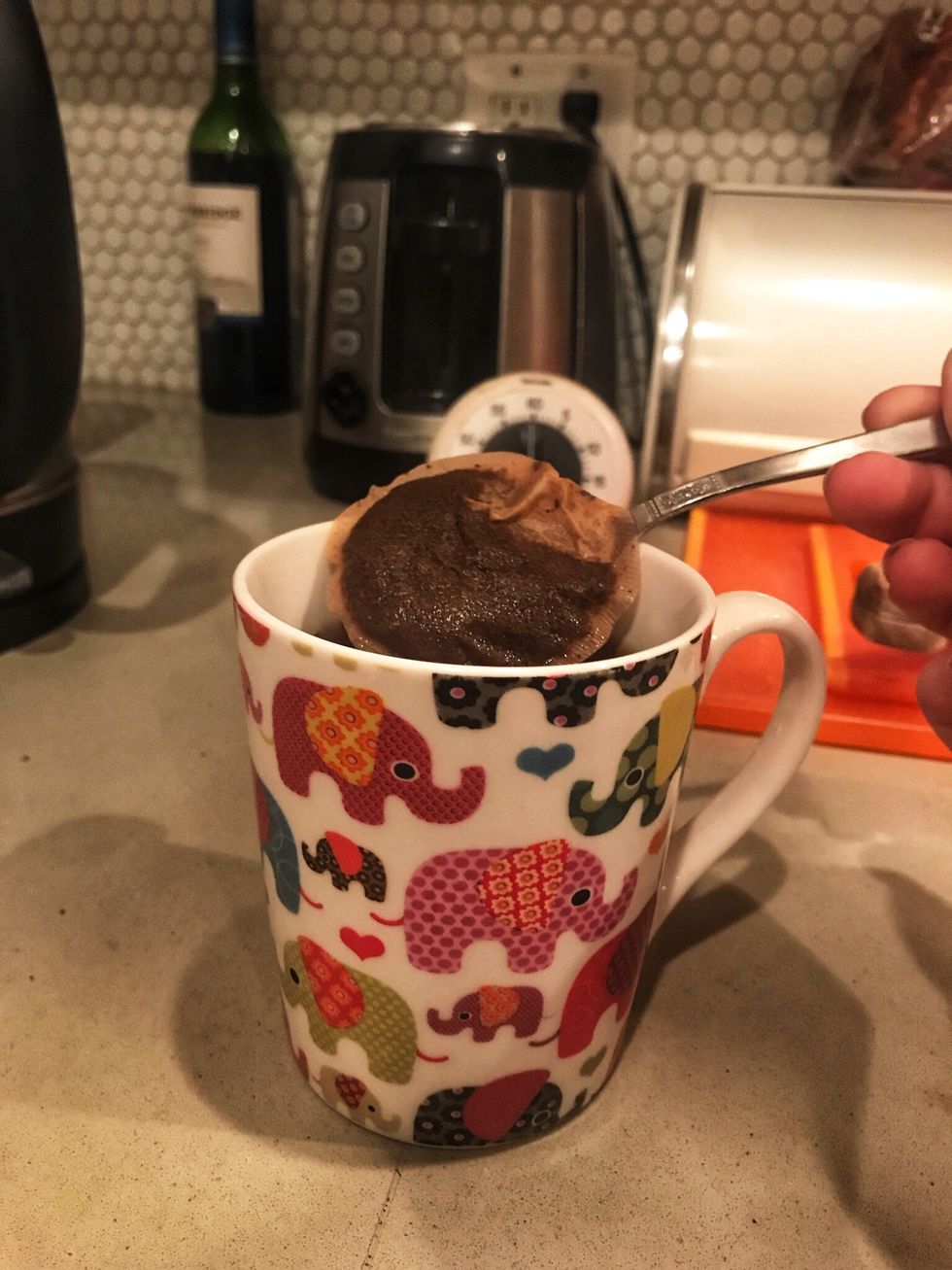 After three minutes, take the tea bag and throw it away. You will not need the tea bag anymore.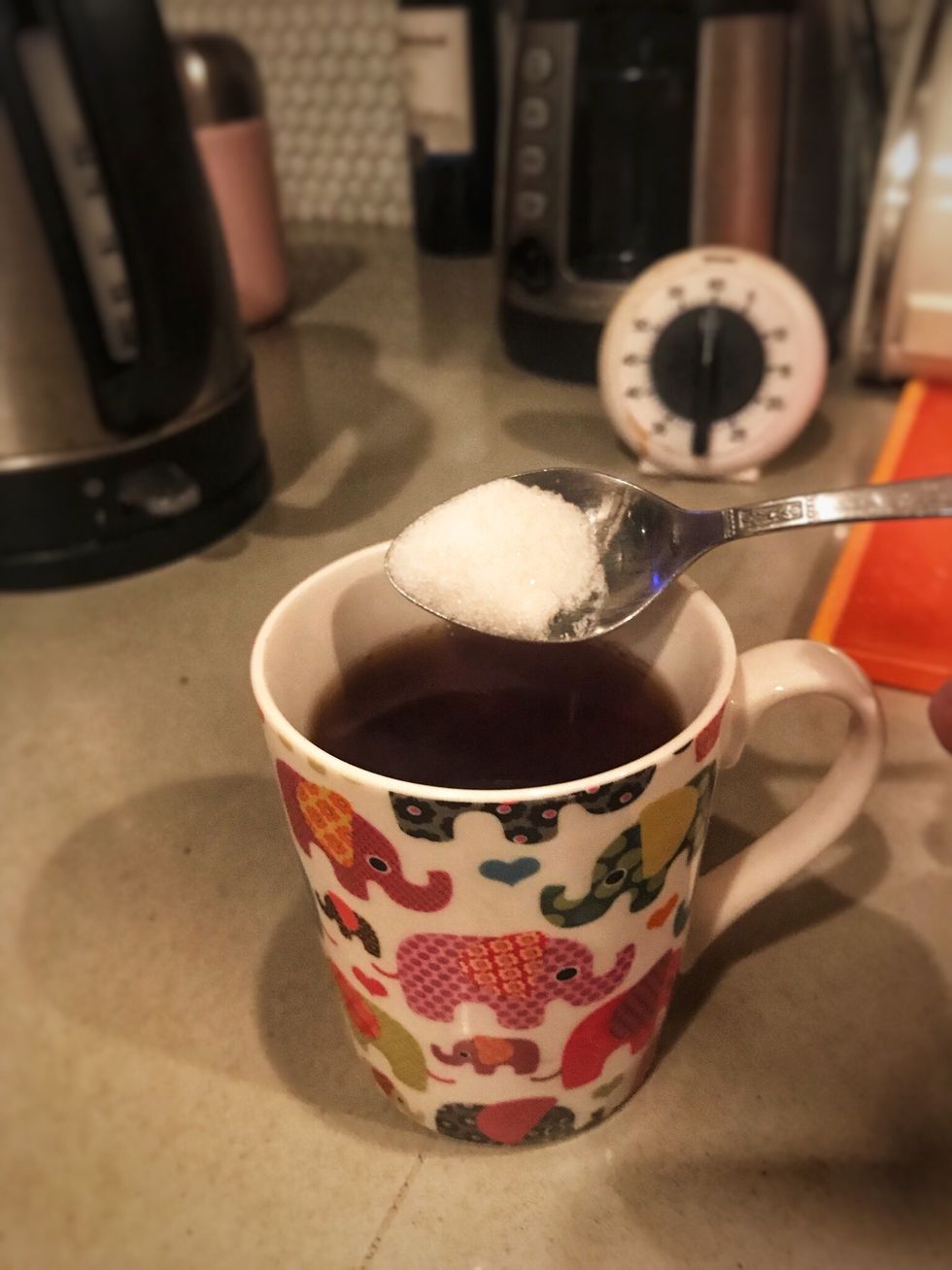 Place half a tablespoon of sugar into your tea. The sweeter you want your tea, the more sugar you should put.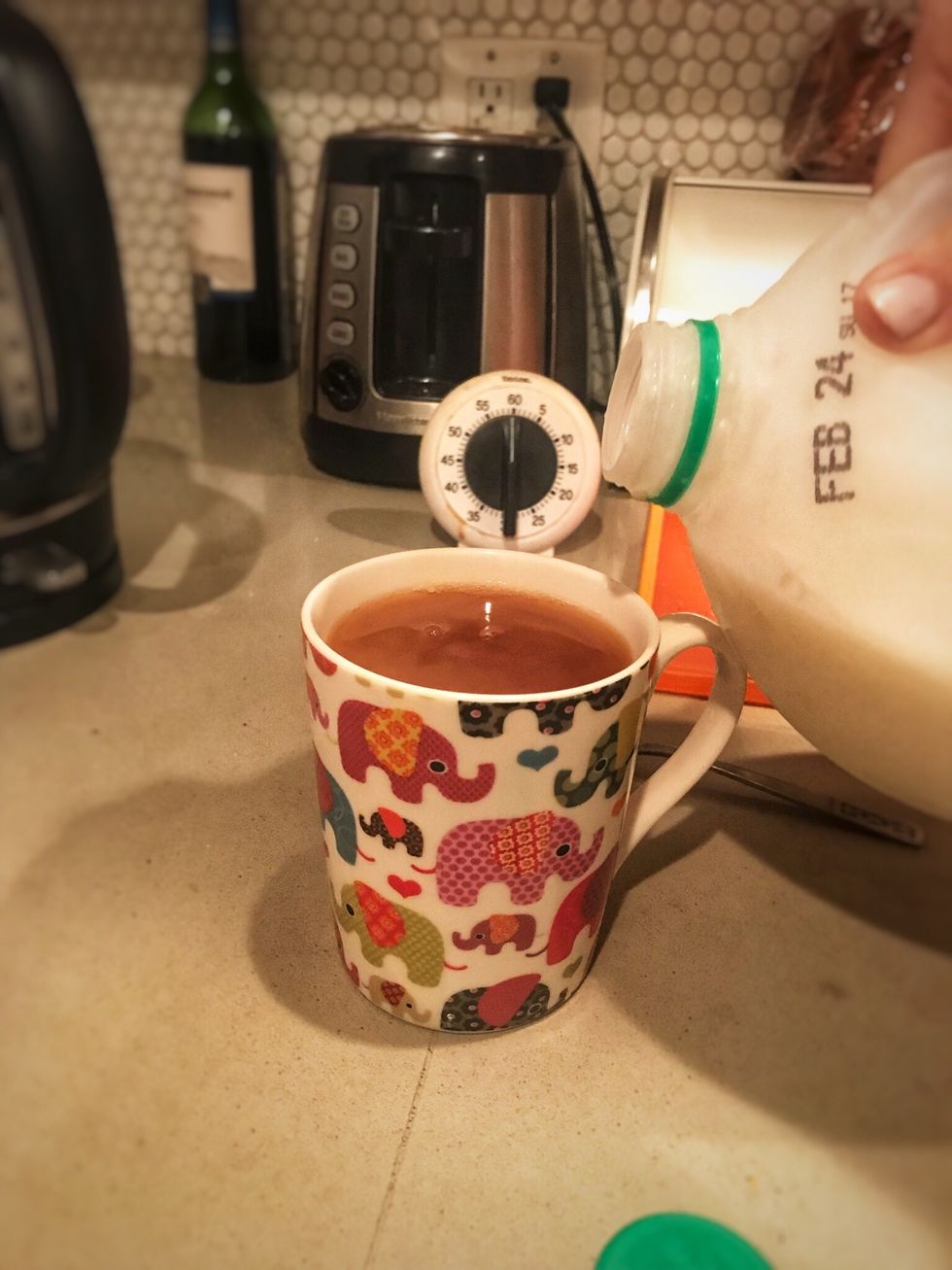 Add a splash of milk into your tea. This should be about one to two tablespoons.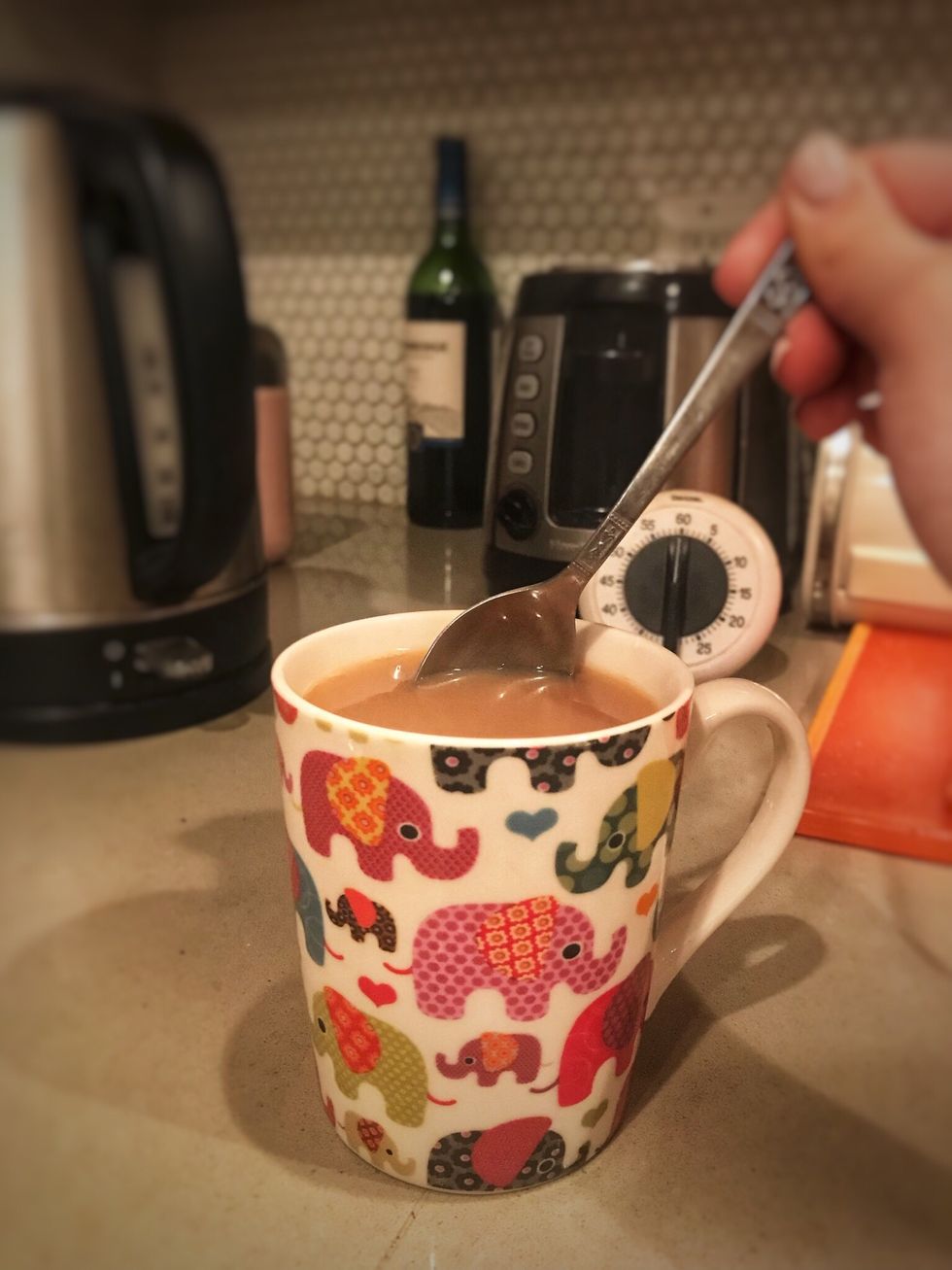 Stir your tea so that it becomes a light brown color. Make sure to stir well so all the sugar and milk gets mixed in.
Kick your feet up, relax and enjoy your tea!
Tea kettle
Milk
Sugar
English breakfast tea bag
Tea cup
Spoon
Water