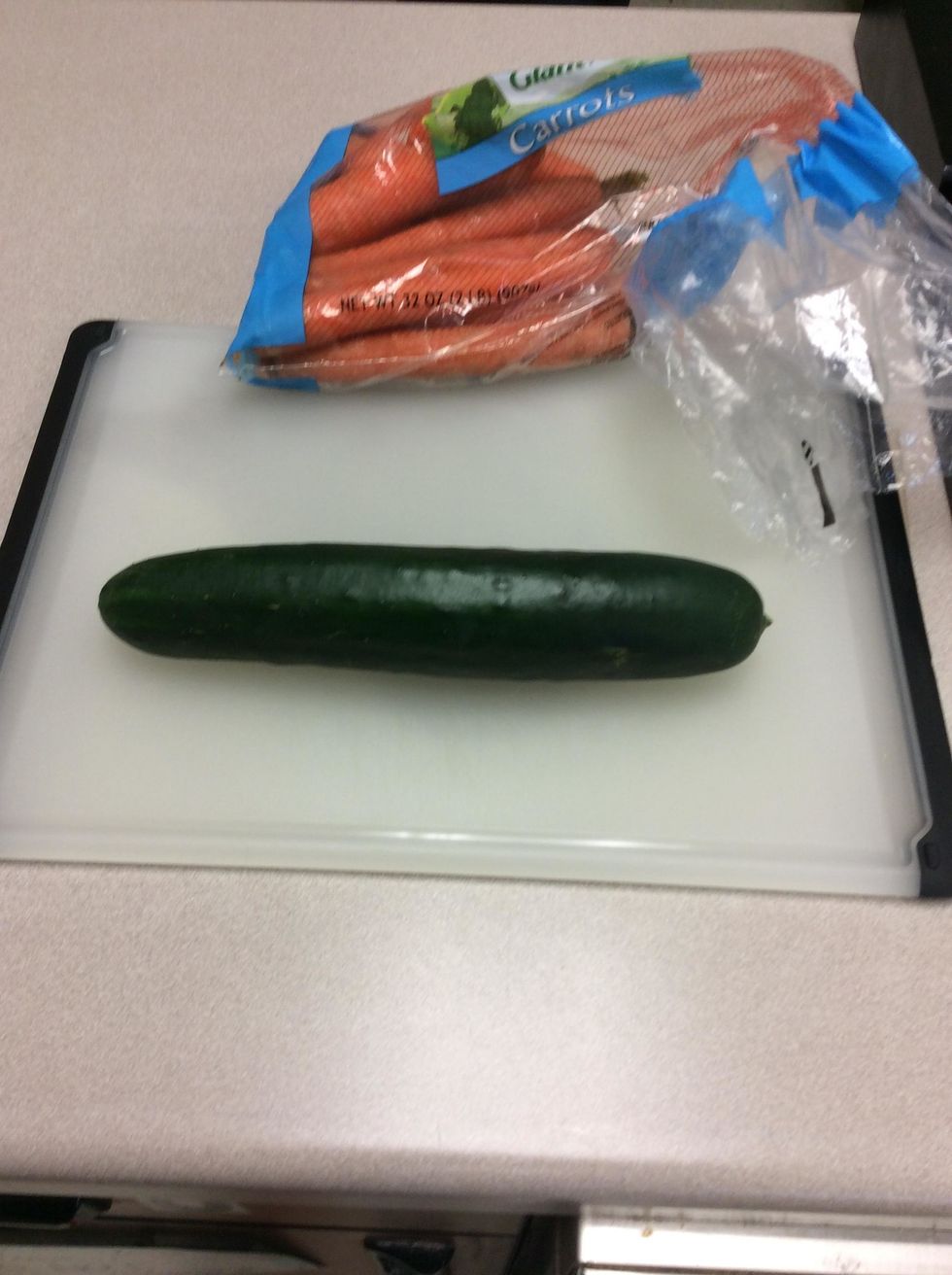 Step 1: Collect all ingredients and utensils needed. Luckily the only food items this recipe requires is one cucumber and one carrot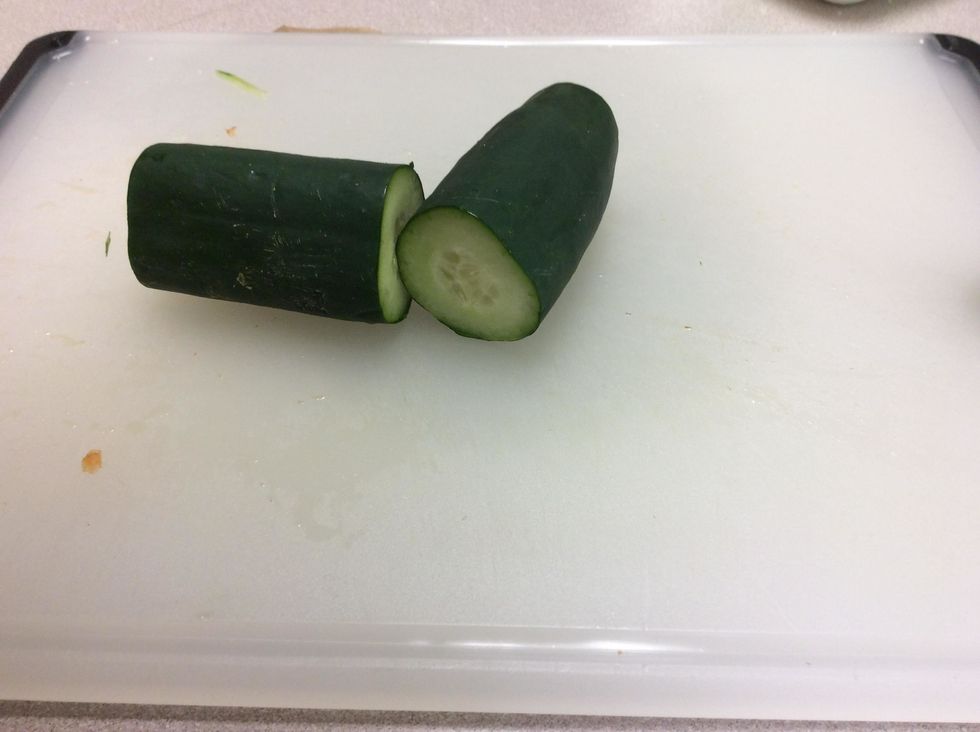 Step 2: Using a Chef's knife, divide the cucumber into even sections. Depending on the length, it may be able to be divided into three sections or just two. This particular cucumber was only two
Step 3: Start with one side of the cucumber and make a slice down about 1 cm deep until almost the bottom of the cucumber and repeat for last three sides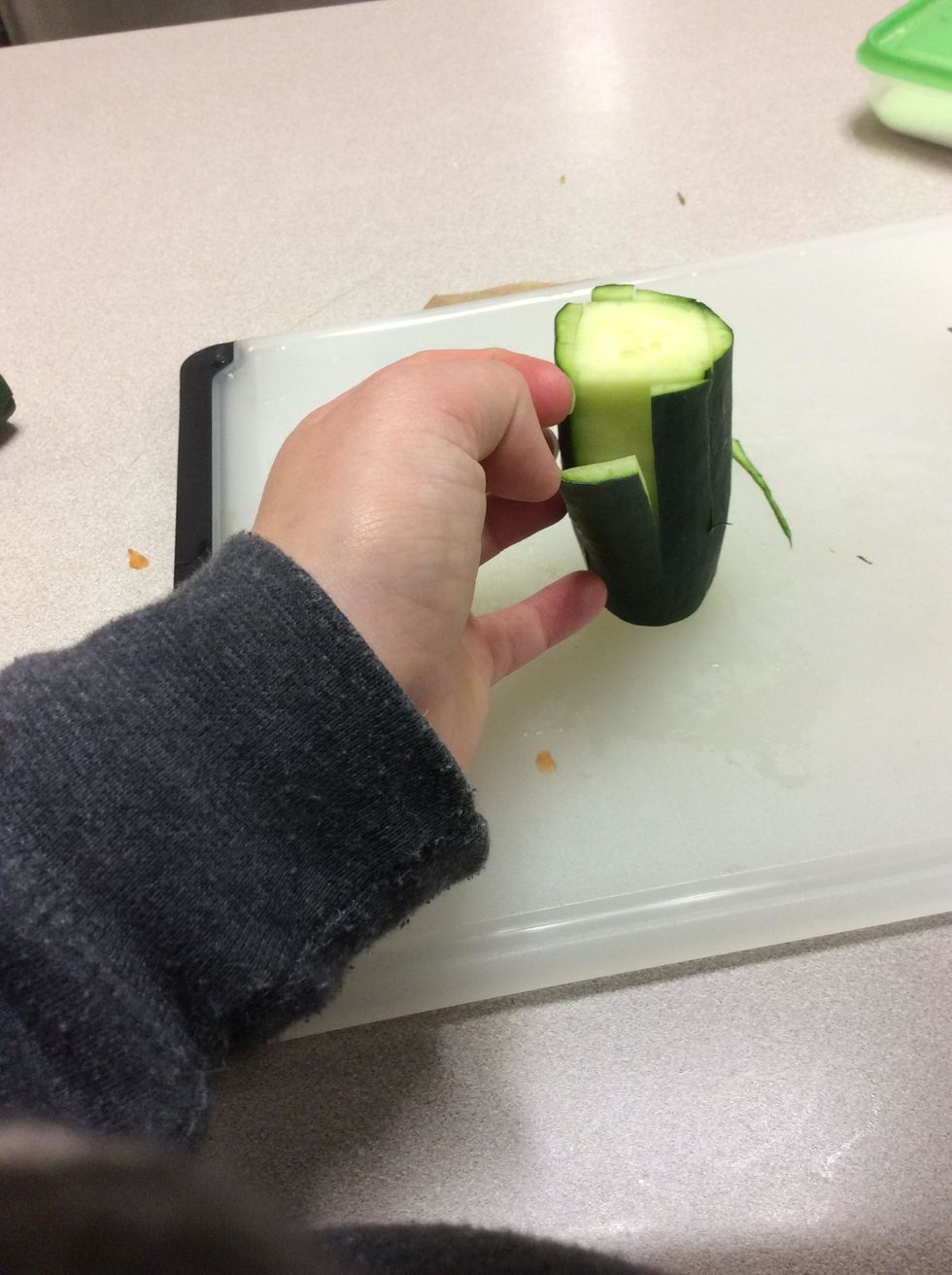 Step 4: Once all four sides are sliced down the side, take the flaps and cut them vertically down the middle creating two smaller pieces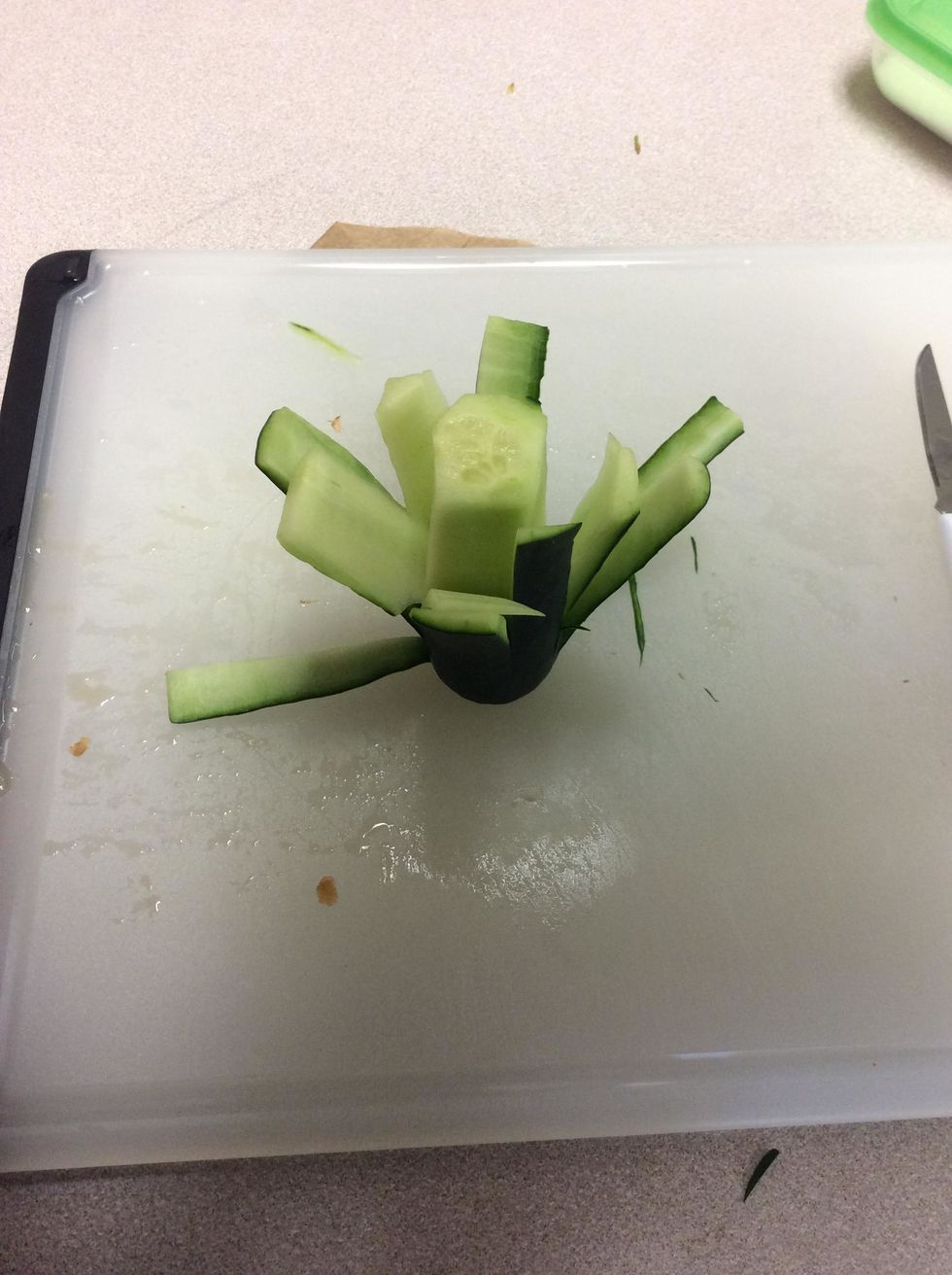 Step 5: After the sides are sliced, carefully make slits in the inside portion while offsetting the cuts from the first pieces. Try to fit the new pieces in the "windows"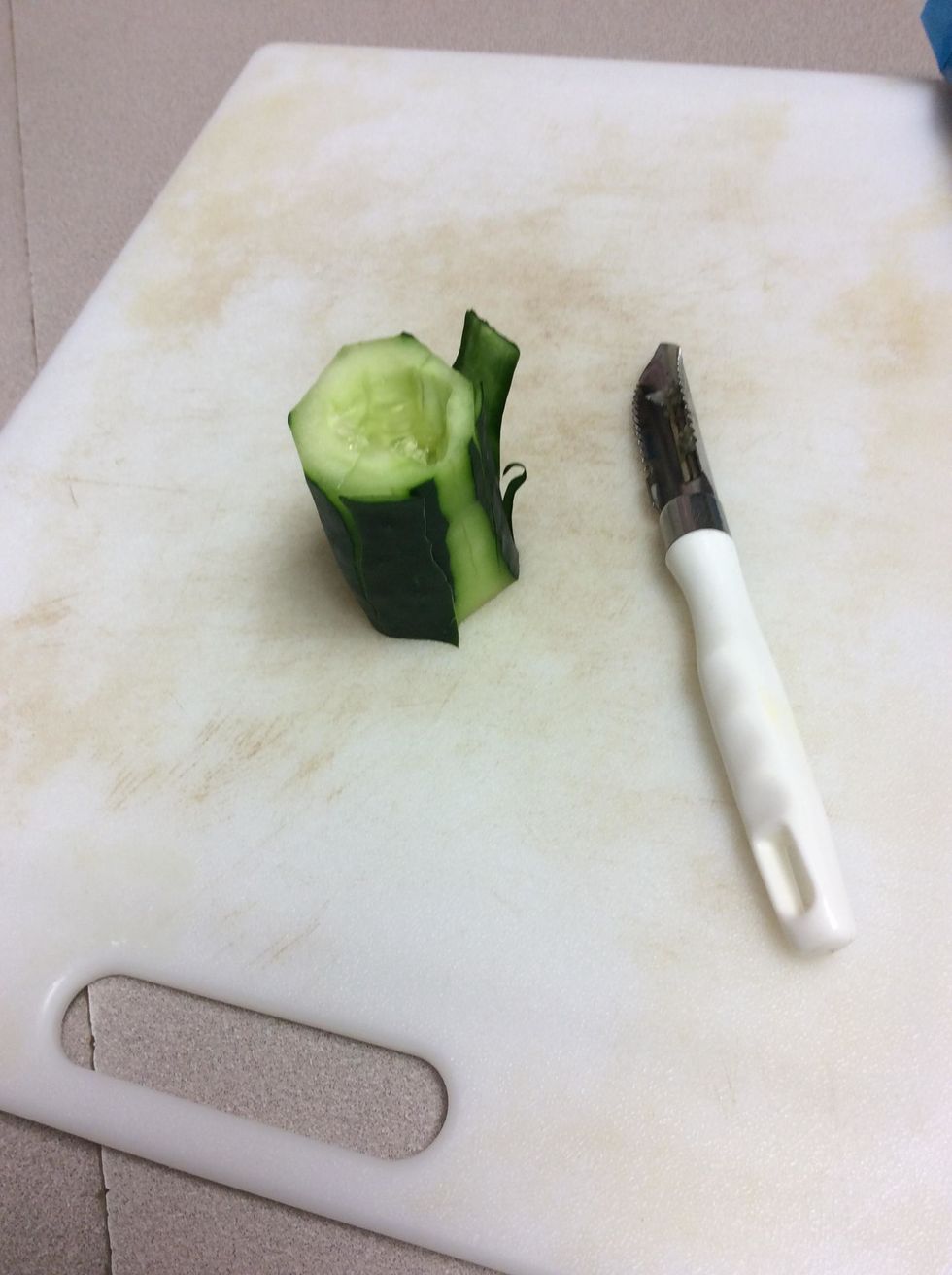 Step 6: With the apple corer, gently core out the middle so it is clean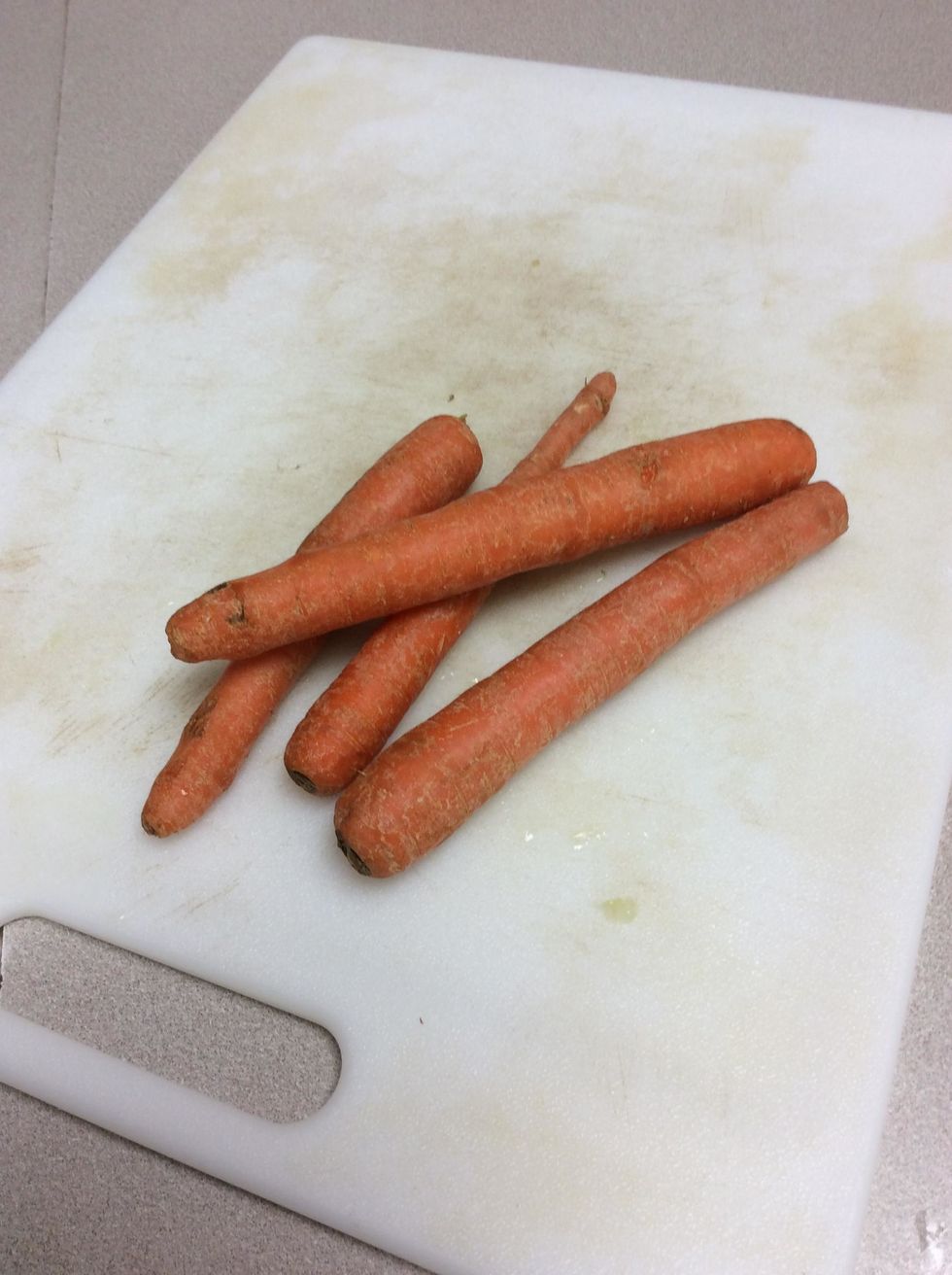 Step 7: Grab a few carrots and take a educated guess on which width of which carrot would fit the best into the middle of the flower, set that one aside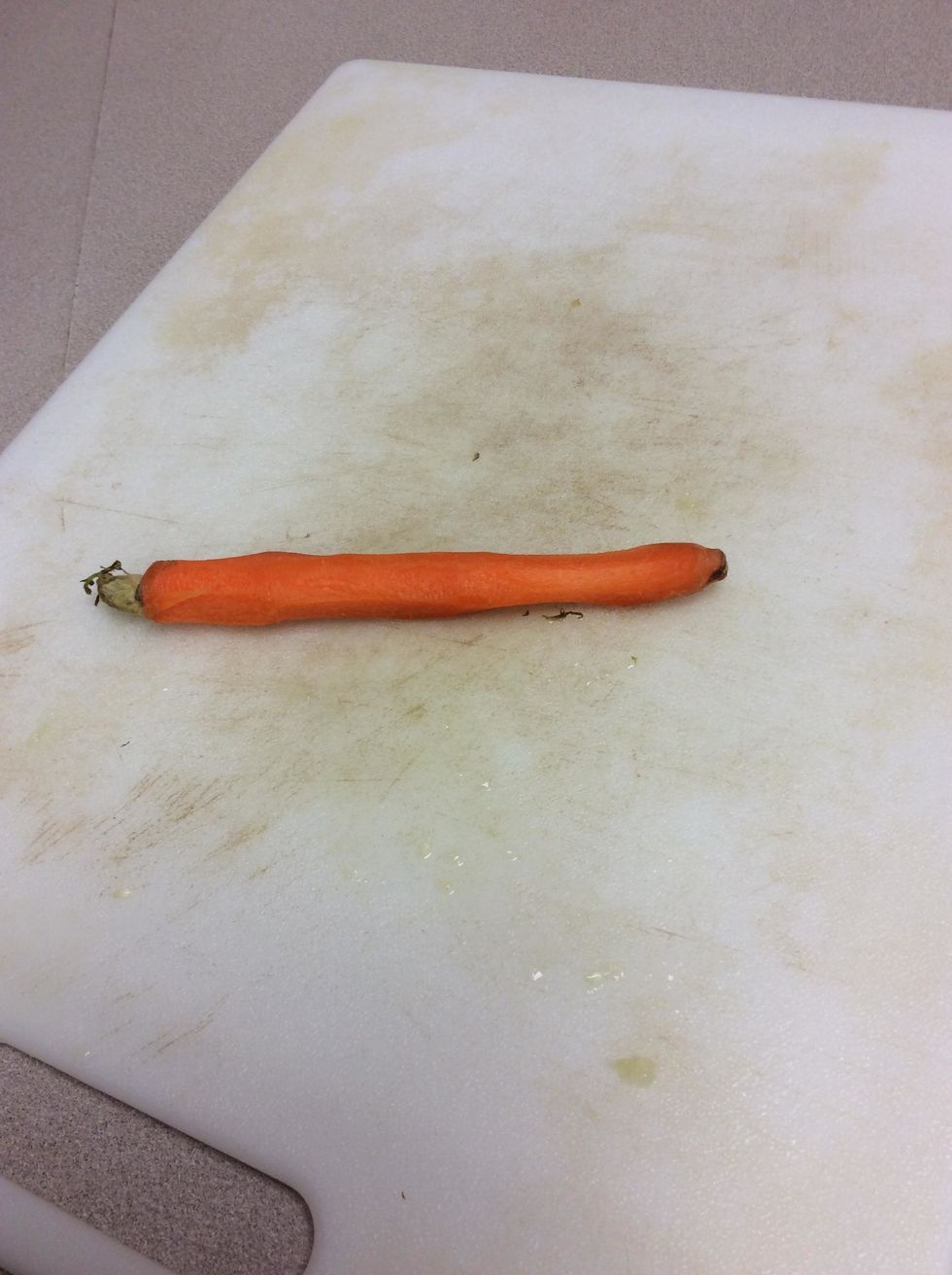 Step 8: Now that there is only one carrot, peal that carrot so that no peel is left on it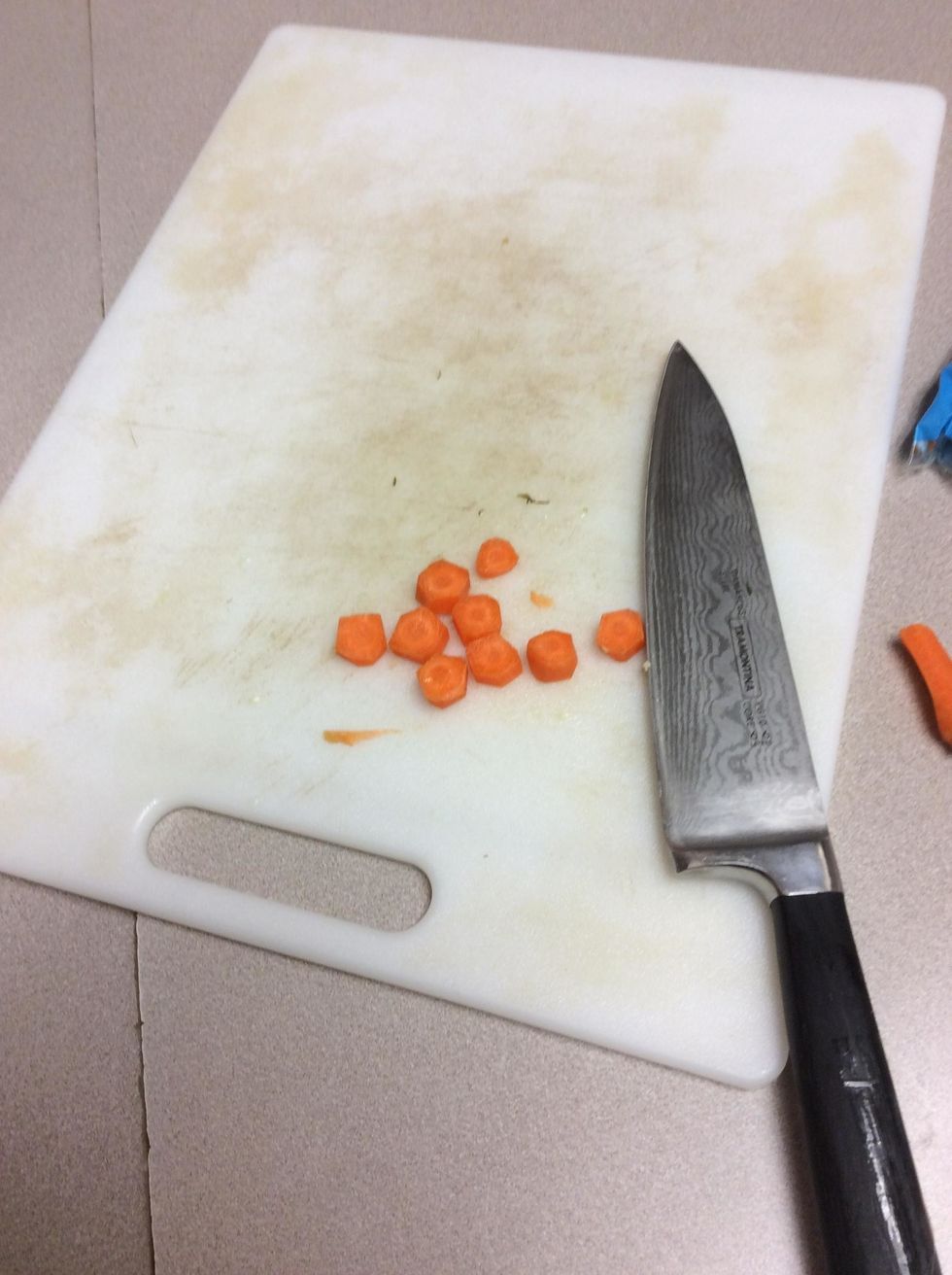 Step 9: Cut carrot with a Chef's knife into similar size width, try a few pieces to see what one fits the best in the middle of the flower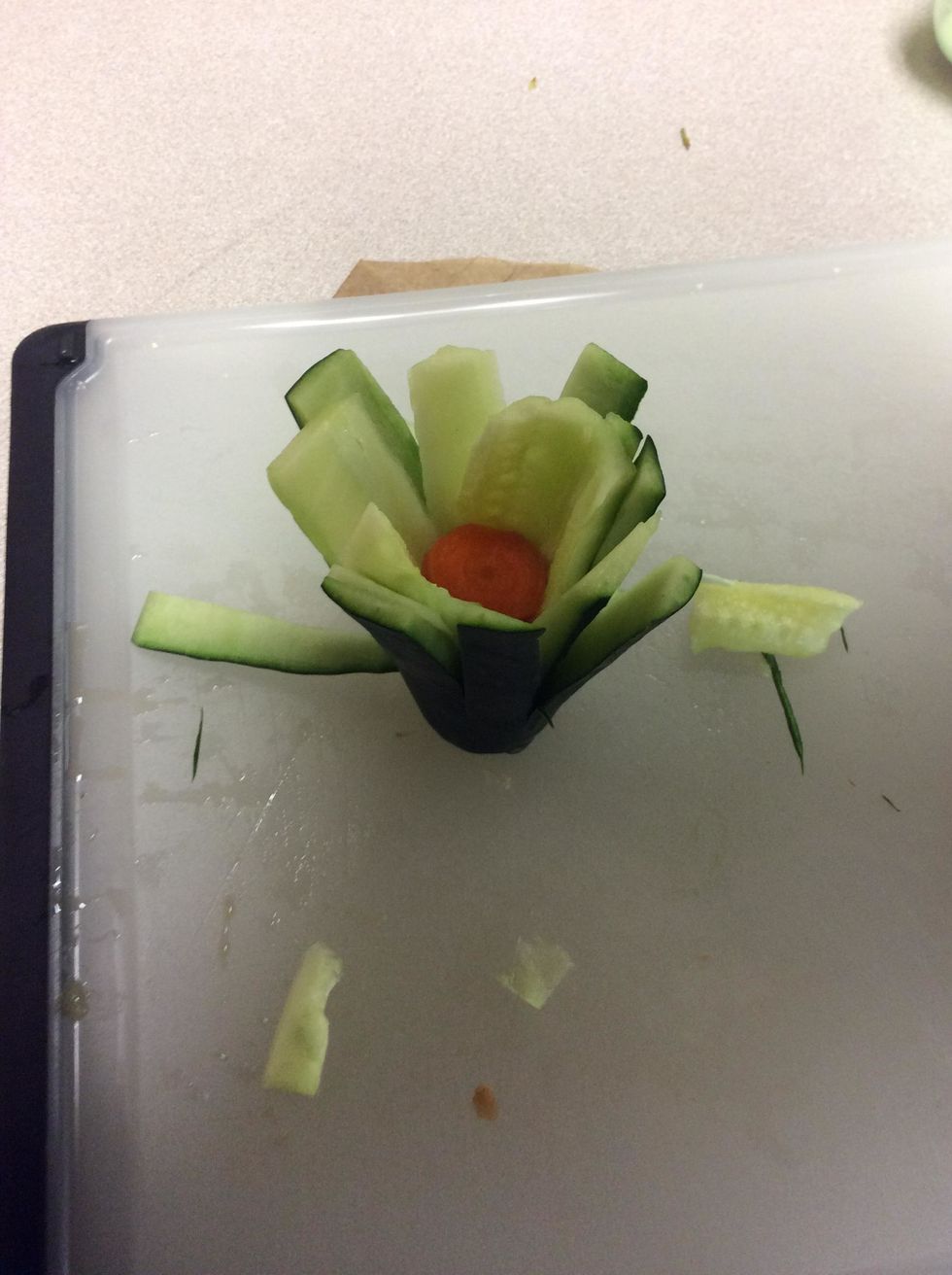 Step 10: Once you find the perfect carrot, place it in the middle and then the flower is complete. If wanting to be very fancy the piece tips may be cut into tips but that step is not necessary
"Fruit & Vegetable Carving." Asian Recipes. N.p., n.d. Web. 25 May 2017.
1.0 Cucumbers
1.0 Carrot Round
1.0 Chef's Knife
1.0 Garnishing Pairing Knife
1.0 Apple Corer
2.0 Cutting Board
3.0 Serving Plates
2.0 Wet Paper Toweling Pieces
1.0 Peeler