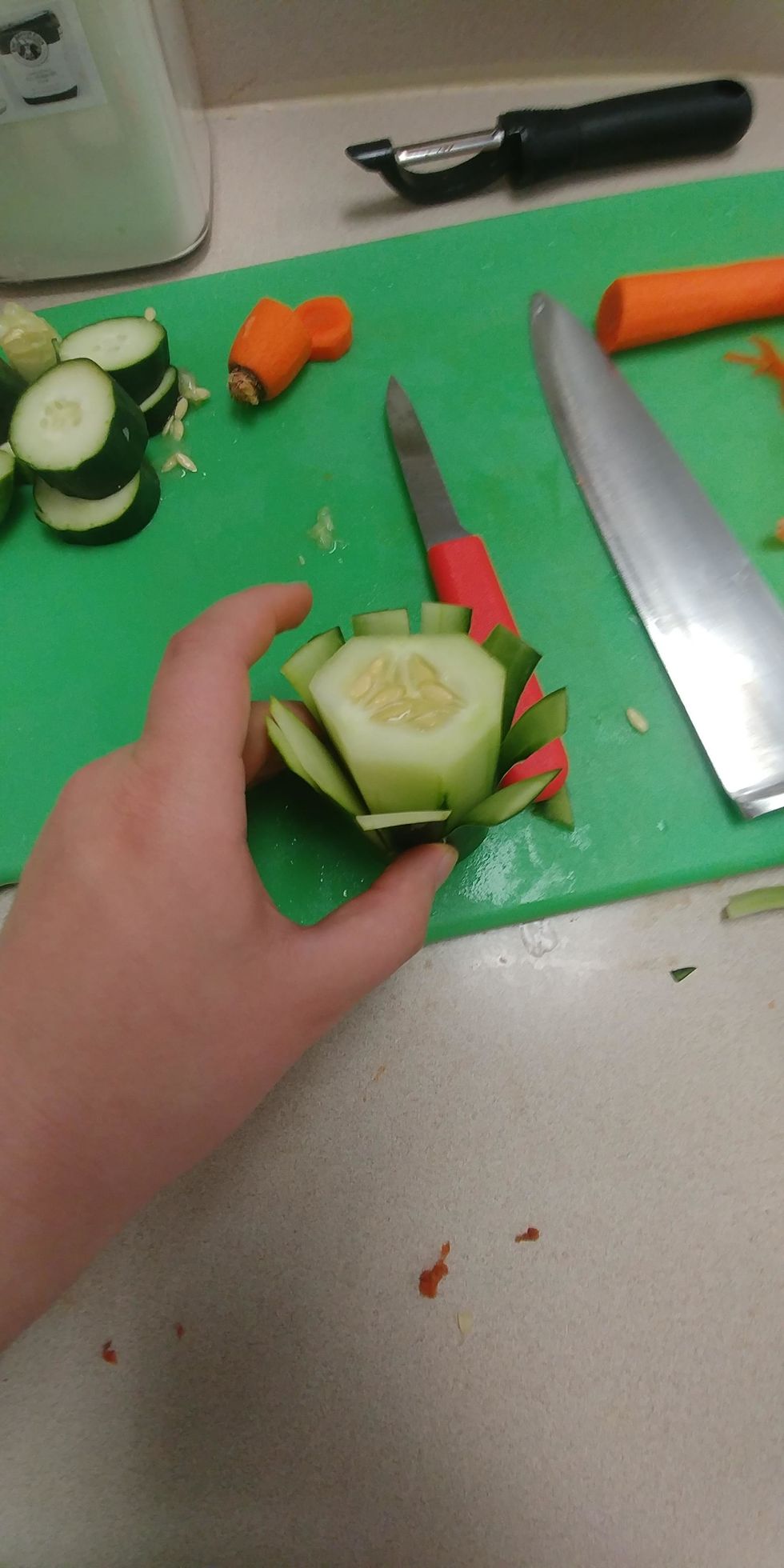 You'll want to cut the cumber about at 5 inches the ends must be off as well so that you can make your lotus stand. Also you'll want to cut the sides so that they poke out like a lotus flower
Next you will want to take out the middle of the cucumber to where you can see the bottom of the cucumber kind of like carving out a pumpkin but smaller.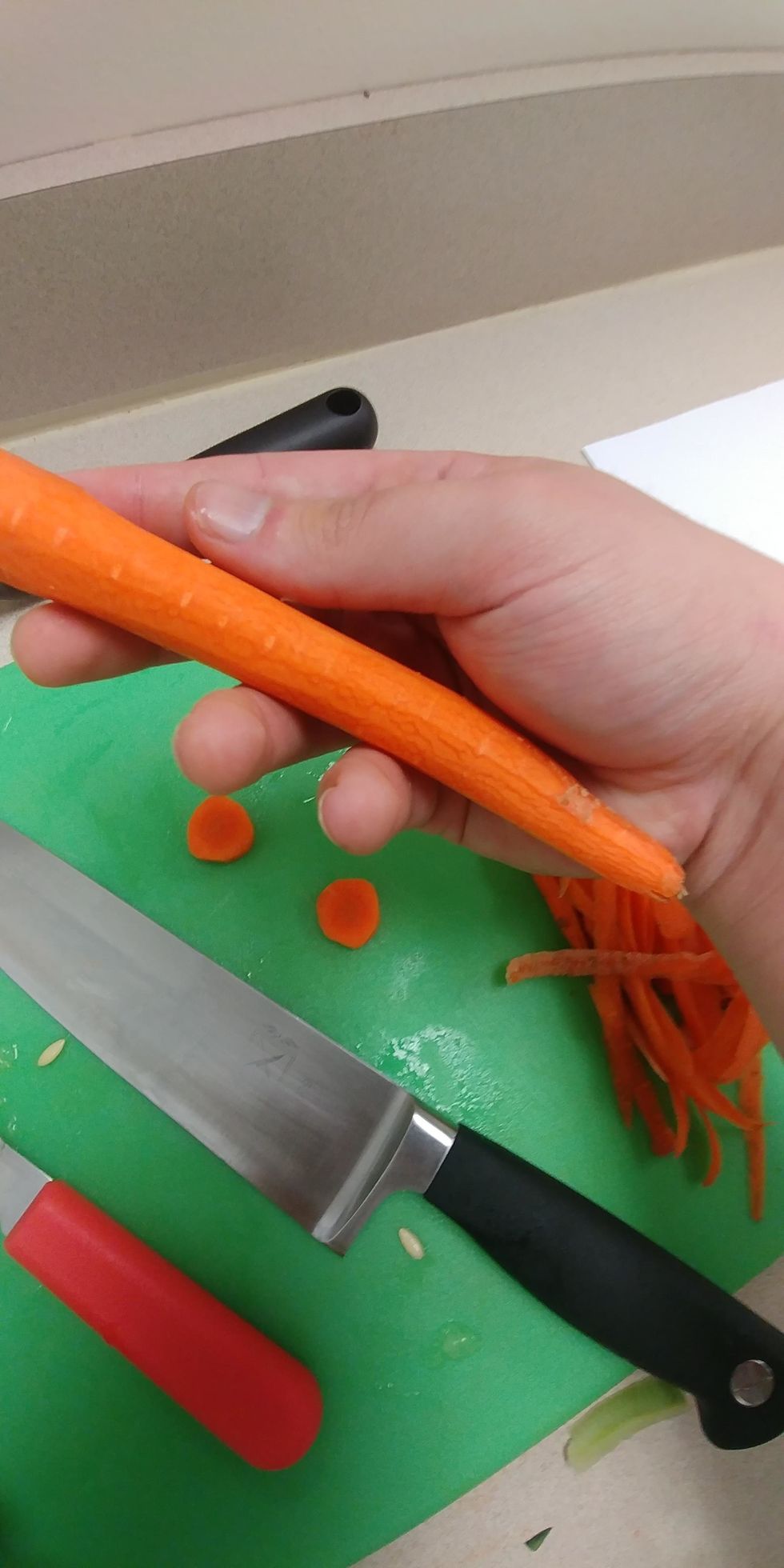 Next you'll want to peel the carrot with a vegetable peeler.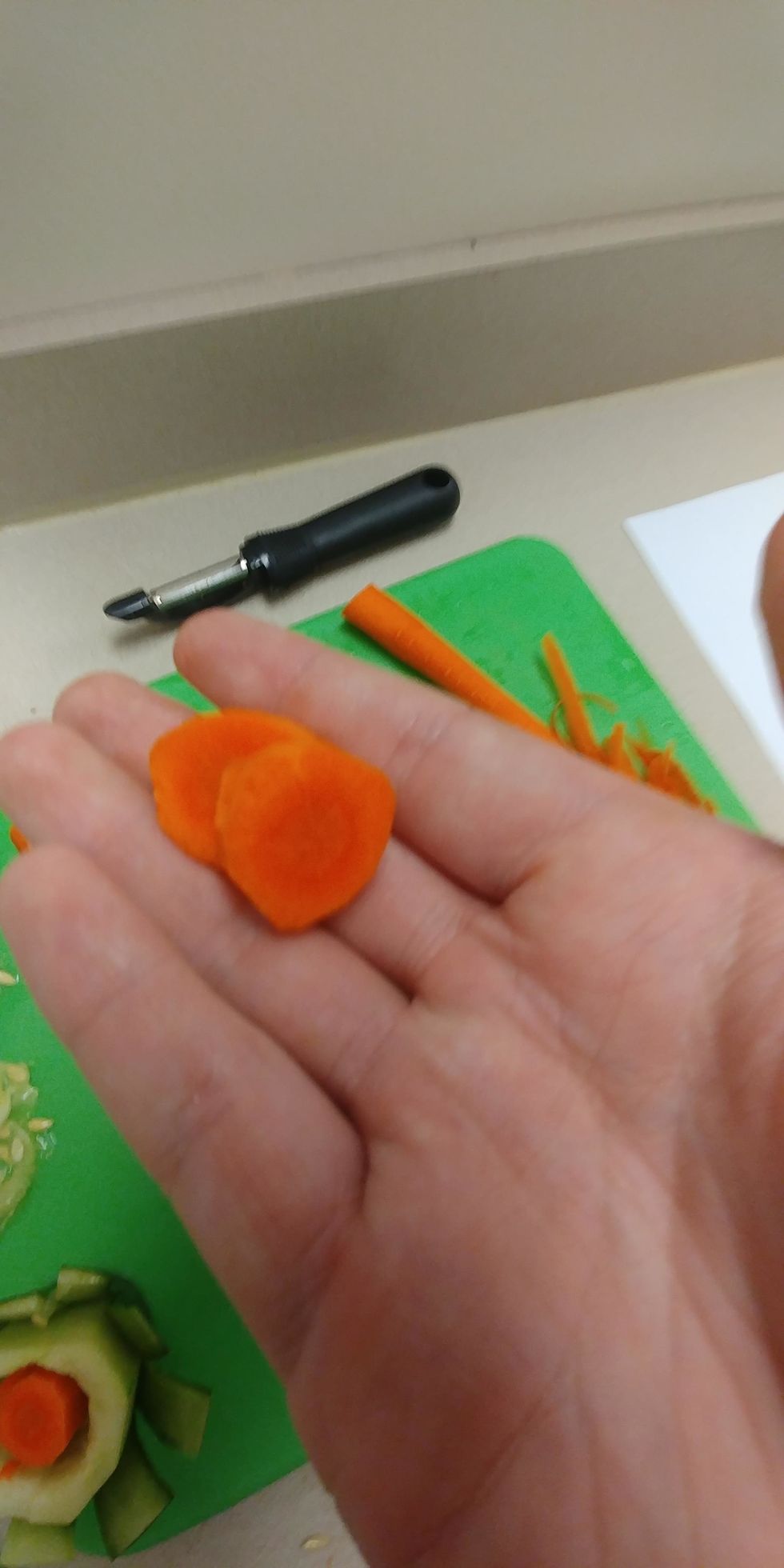 What you will want to do next is cut the carrots small enough to fit into the hole of the cucumber.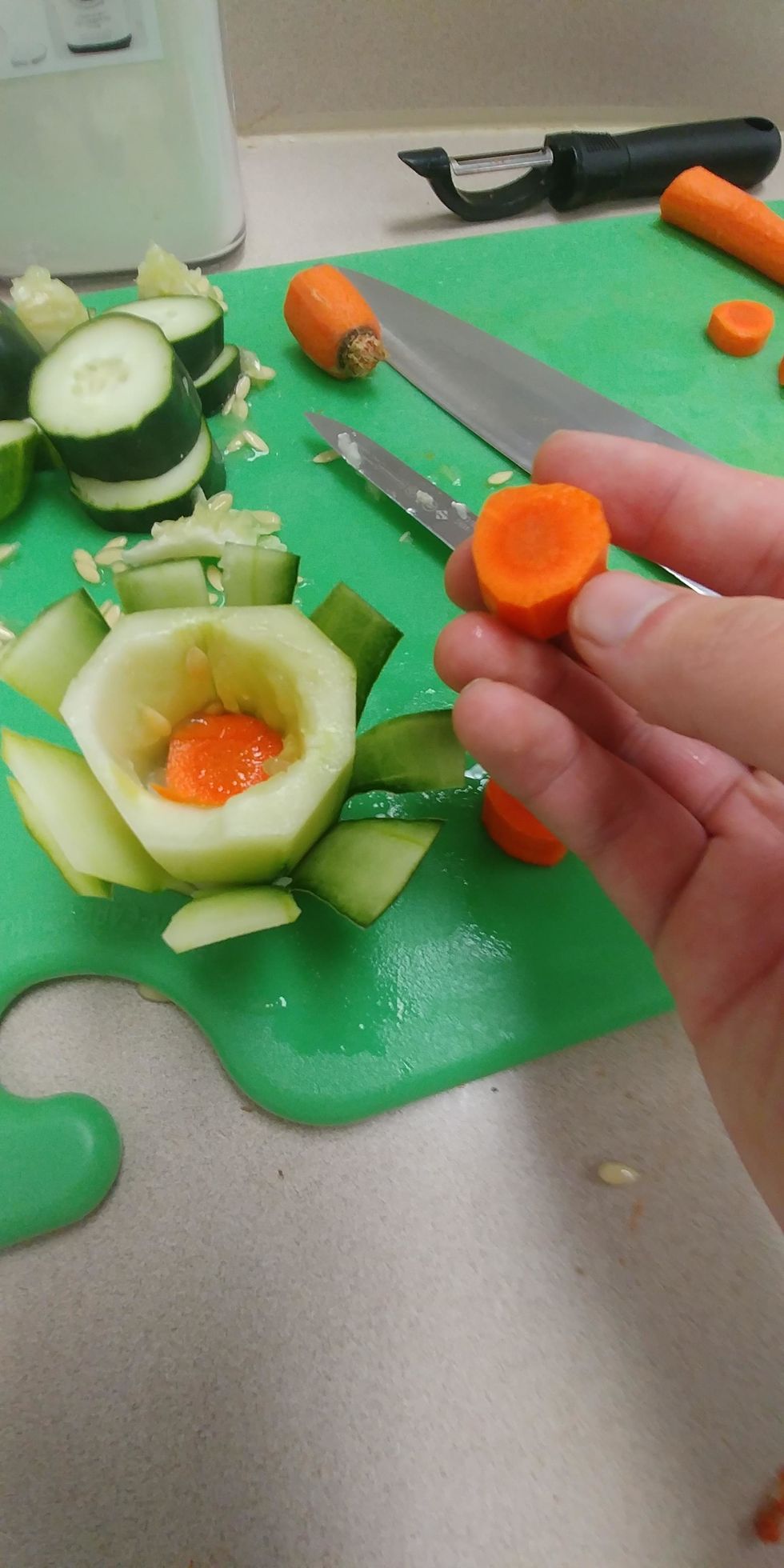 Now what you will start doing is putting the carrots into the cucumber don't put too many in there otherwise you'll break the cucumber.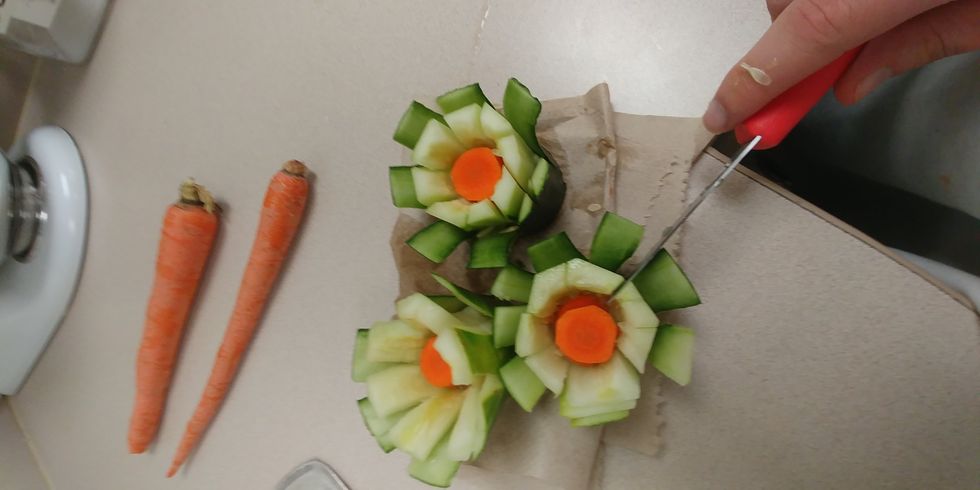 Finally you will make slits down the middle of the cucumber then start spreading them out but not too much.
Now you have your cucumber lotus flower I hope you enjoyed these steps and are satisfied with your results.
3.0 Cucumbers
3.0 Carrots
1.0 Apple Core
1.0 Chef Knife
1.0 Pairing Knife
1.0 Cutting Board