MAKE a CROWNED CHERUB RELIC PENDANT With Kimberly
36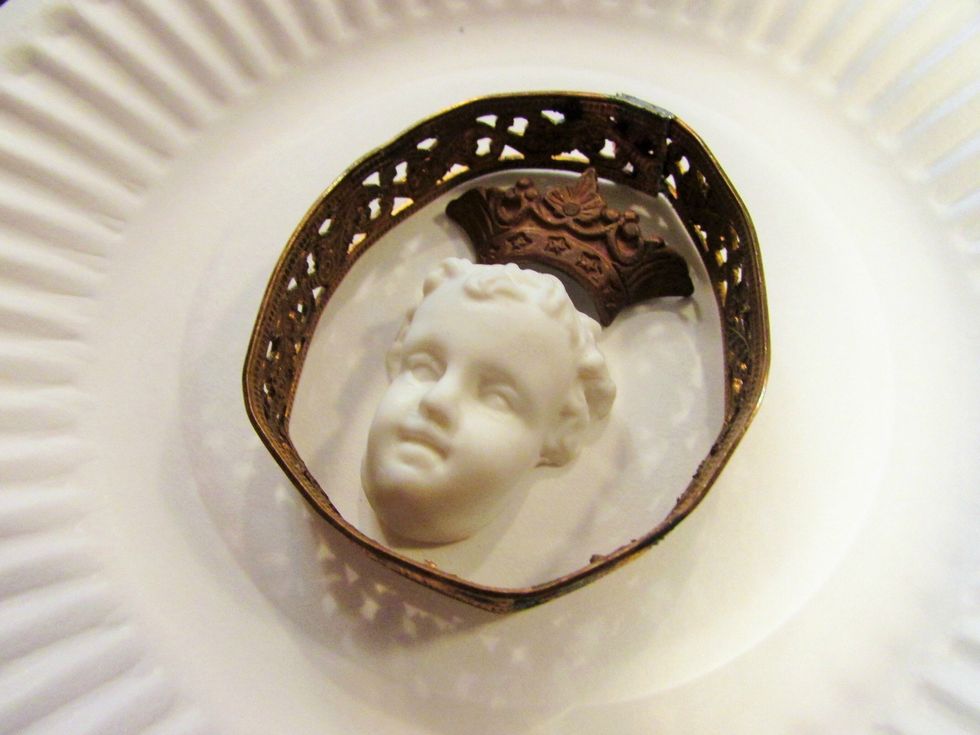 Measure out your lamp banding and place inside how you will lay out your pieces.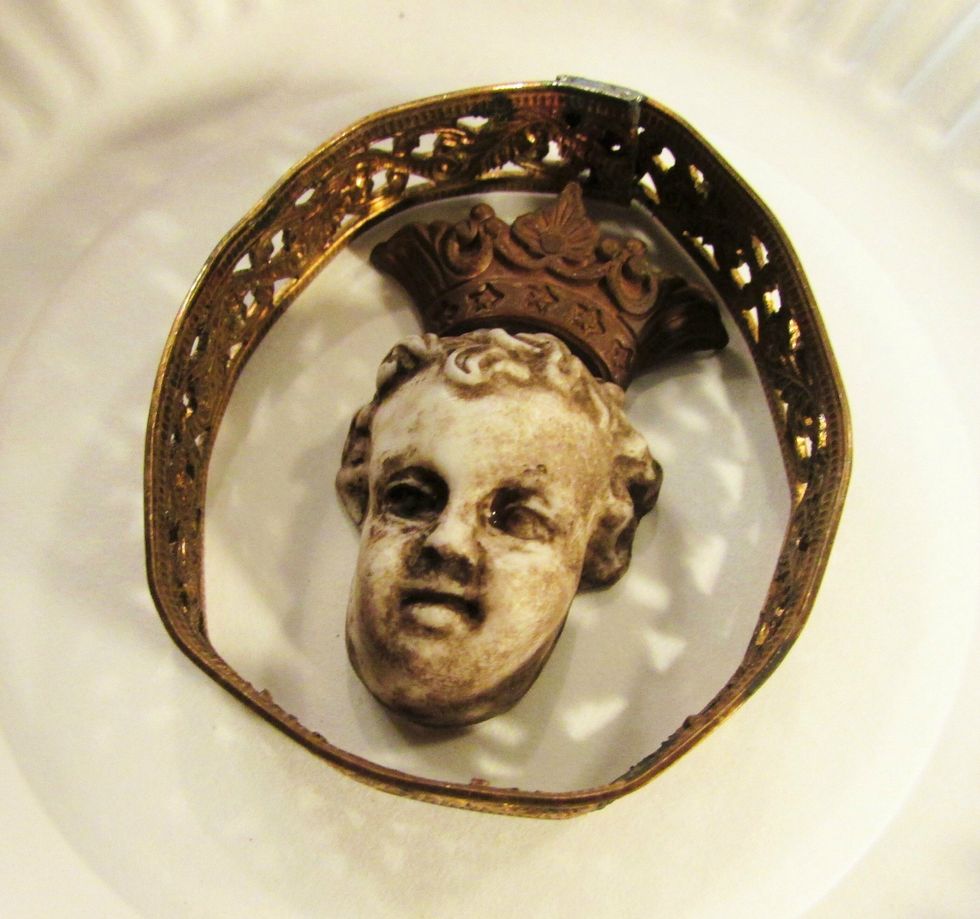 I did a light wash using the acrylic paint over my R&A head at this point. Solder your lamp banding together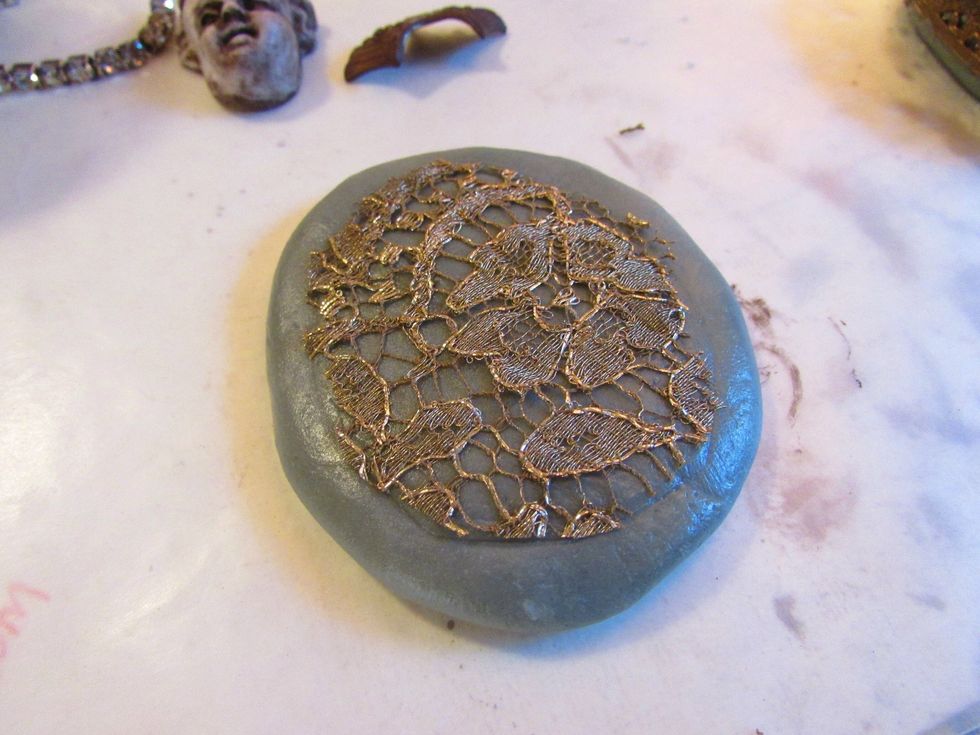 Mix up your Apoxy Sculpt . Measure lace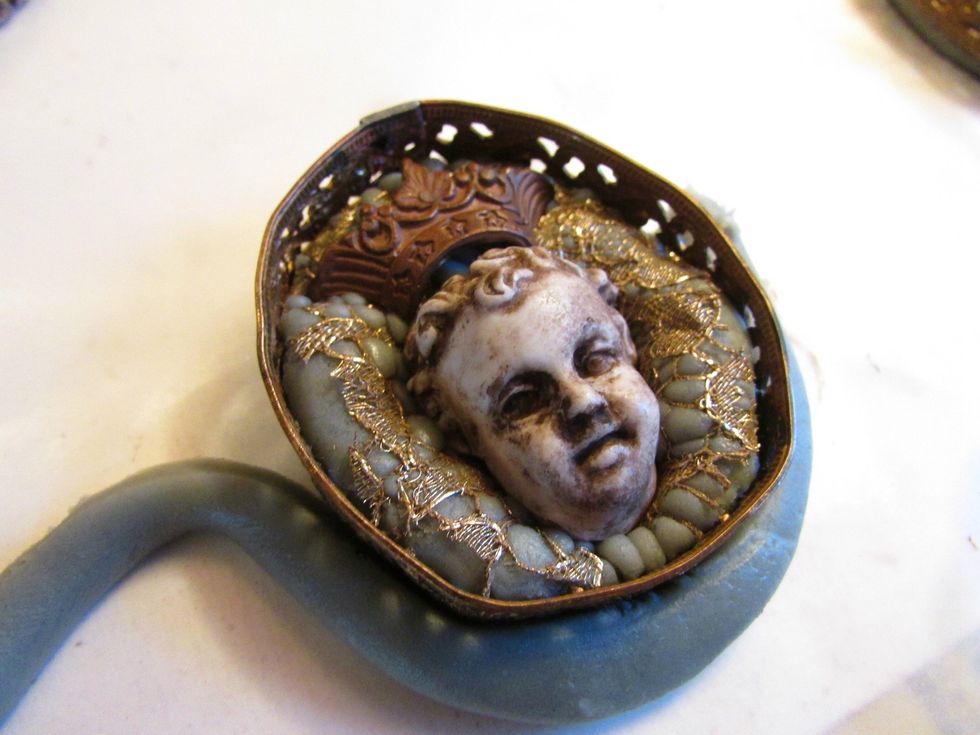 Lay ontop of the Apoxy your lace, R&A head, and crown.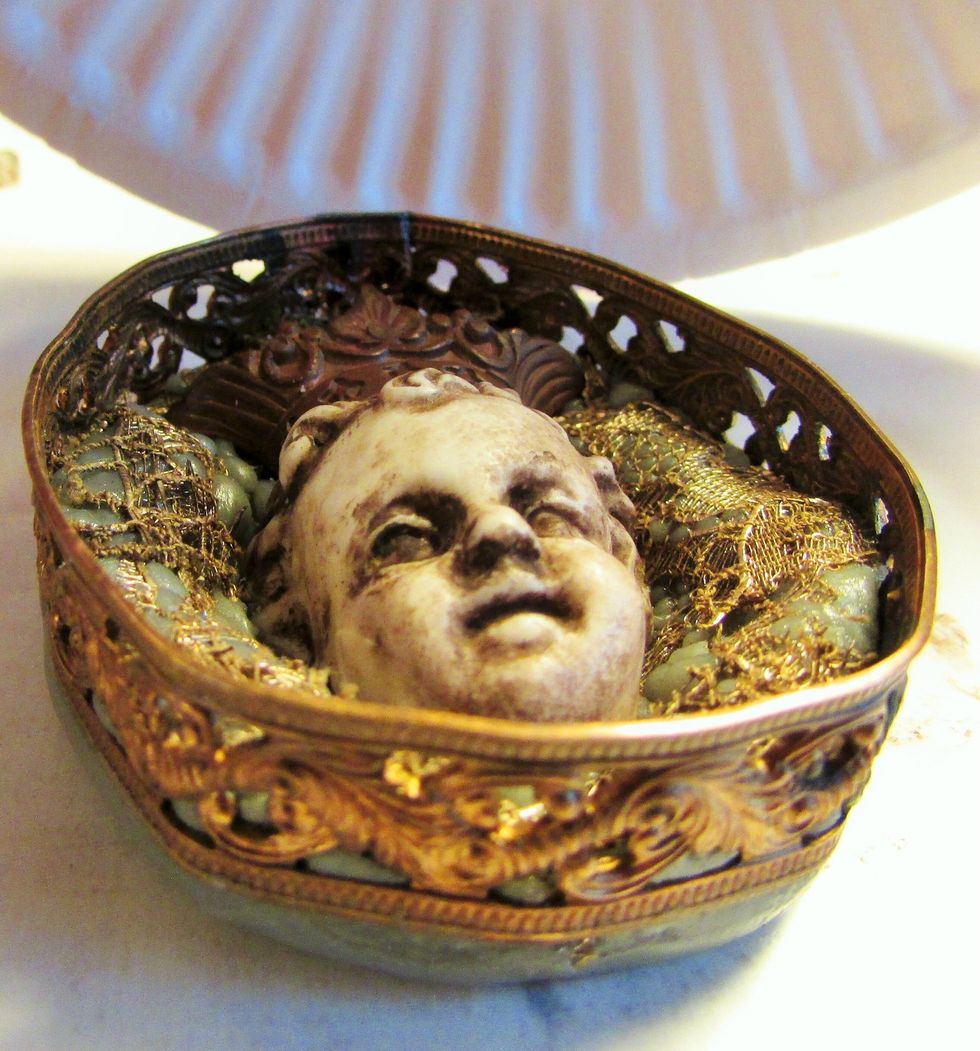 Take your soldered lamp banding and press down completly into the apoxy. Make sure to also press down into the apoxy sculpt your head, crown and lace. Cut away excess
After your apoxy has dried, apply painters tape all the way around your piece. make sure it is sealed well enough so when you pour your resin it will not seep out. Let dry 24 hours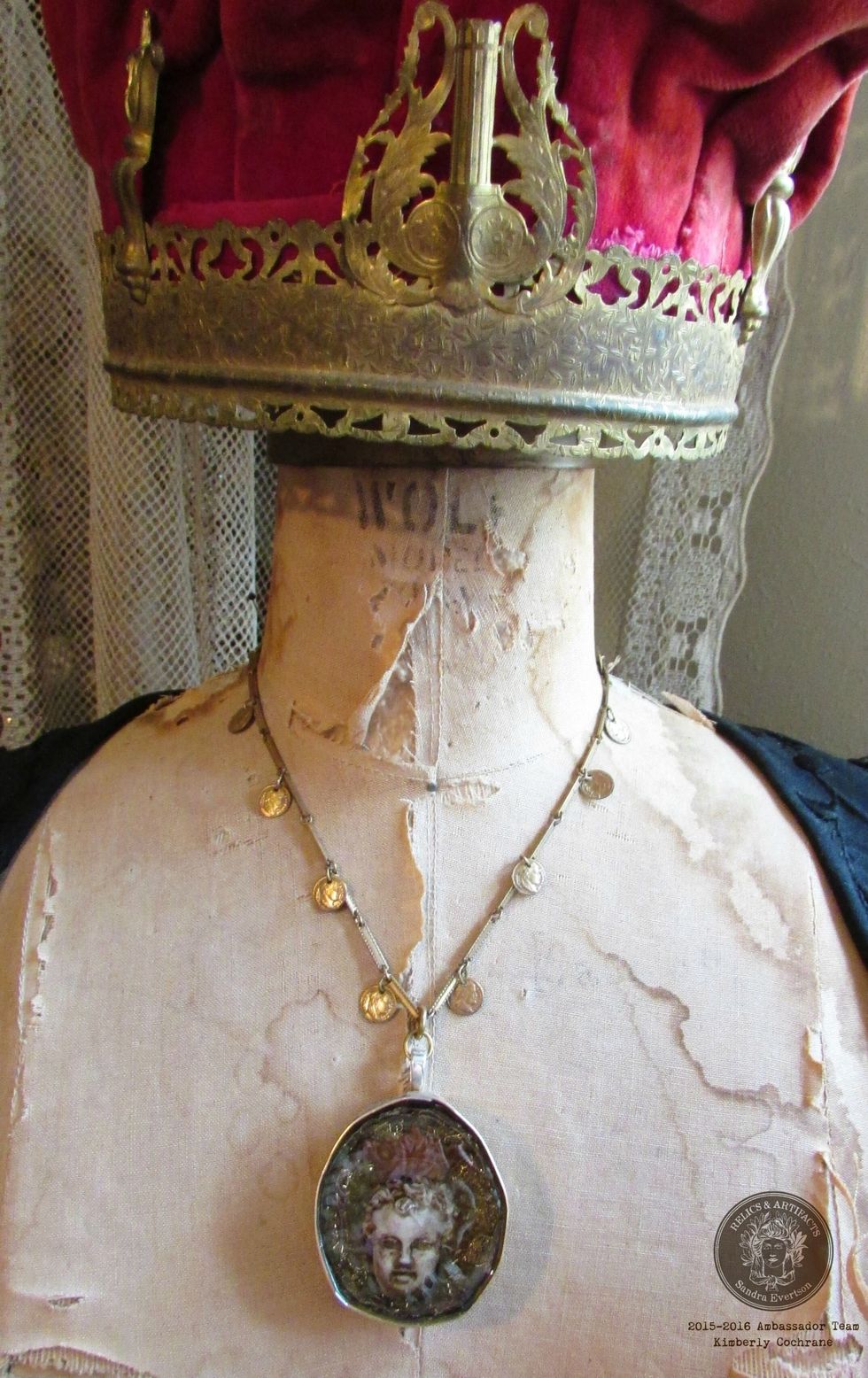 Now you can glue on a bail to the back side of your pendant and add to a chain of your choosing. And now you have a truly unique one of a kind necklace!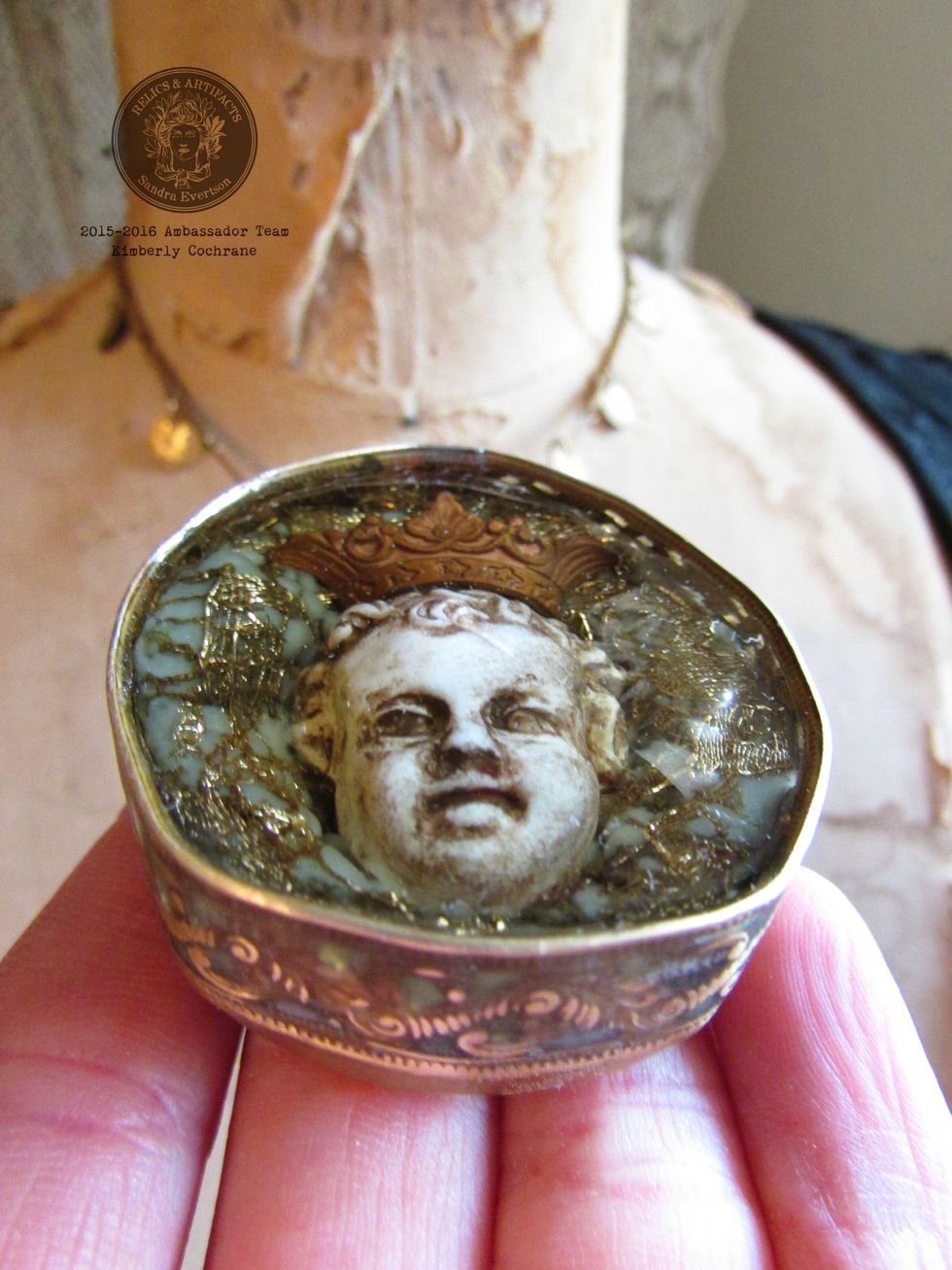 What a treasure!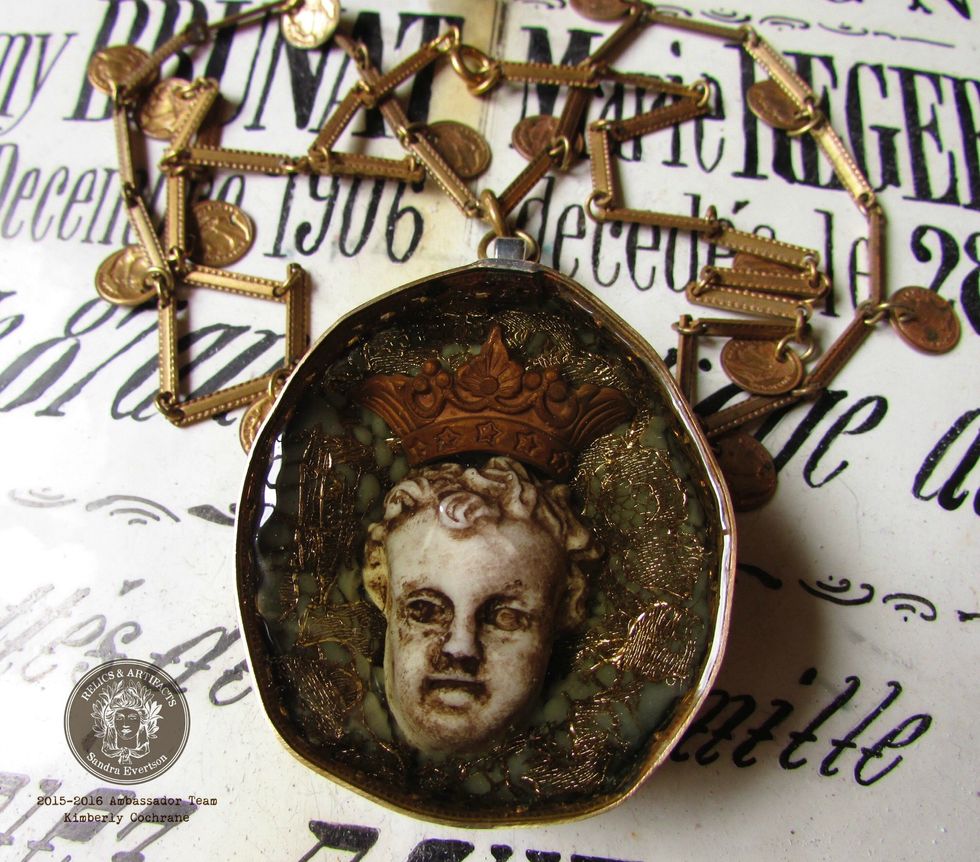 A magnificent pendant you'll want to wear again and again. For Kimberly's inspiration visit the Muse at www.sandraevertson.com
Relics and Artifacts cherub head
Apoxy sculpt
Lamp band
Acrylic paint, raw umber
Prima paintbrush
Resin
Painters tape
Soldering iron
Crown finding
Antique lace
Relics & Artifacts
RELICS & ARTIFACTS ® matte white resin craft blanks by designer Sandra Evertson for Prima Marketing Inc.