Start with clean or unwashed brushed through hair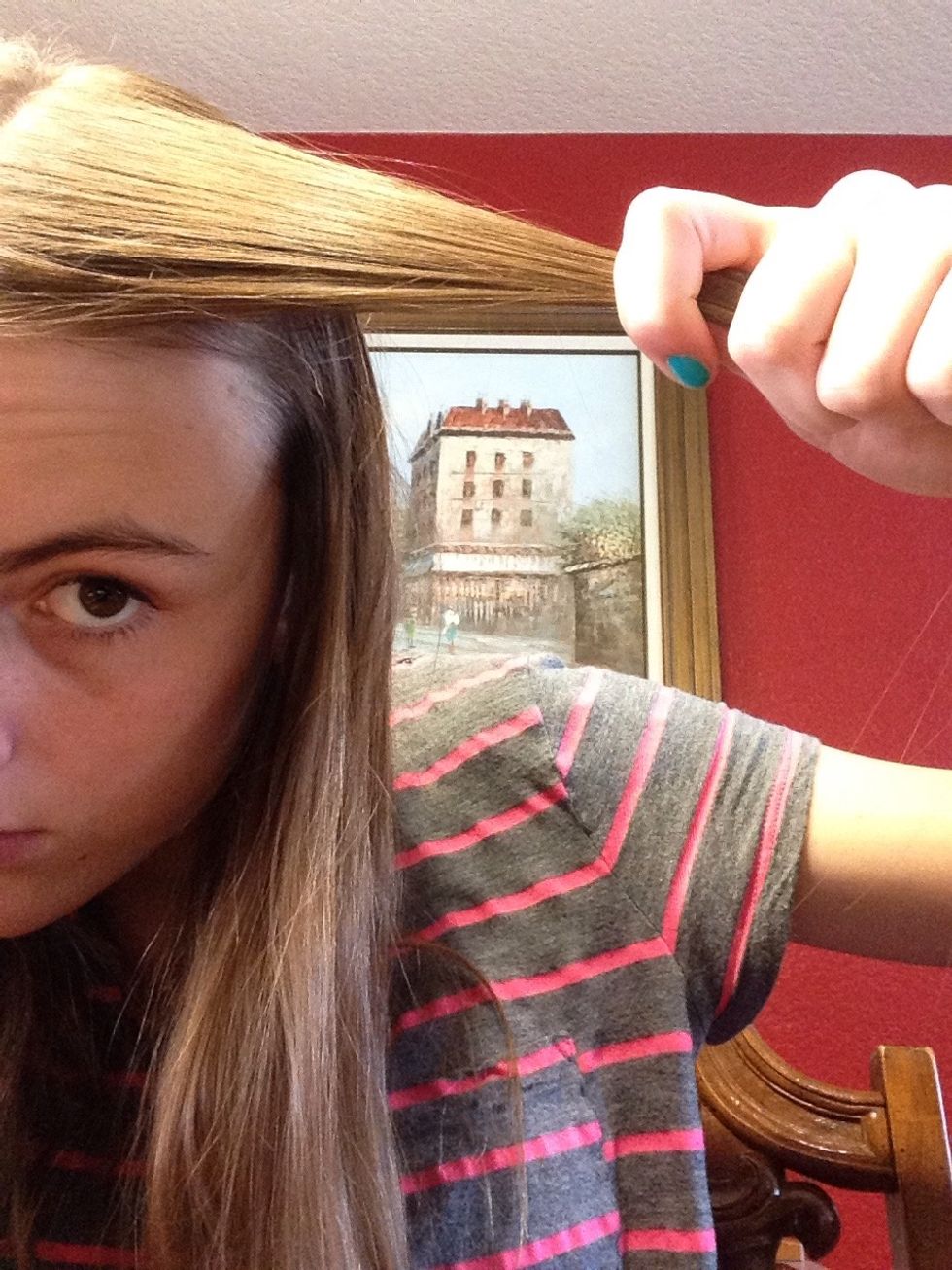 Take a piece of hair from one side of your part.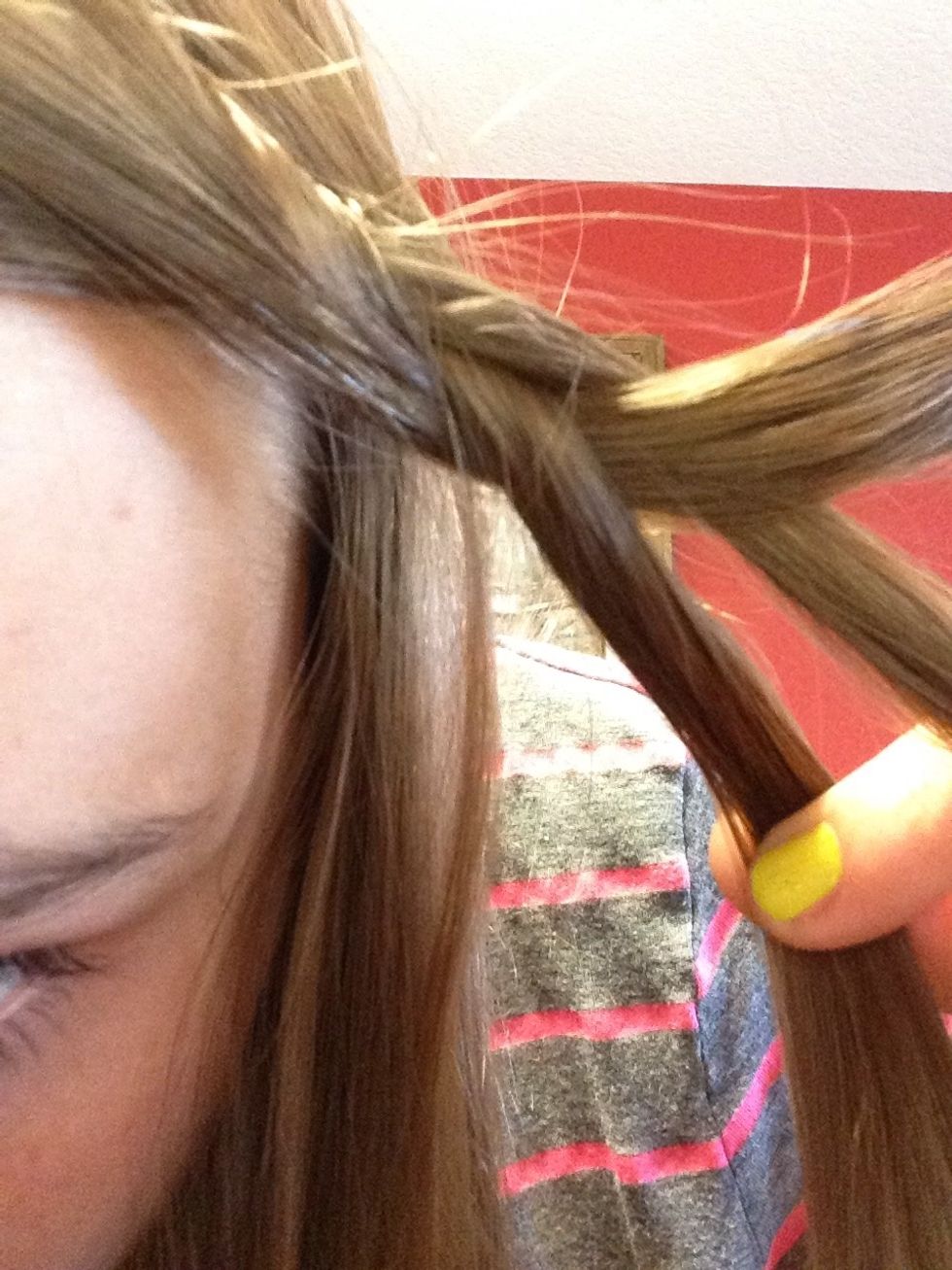 Braid one or two times around regularly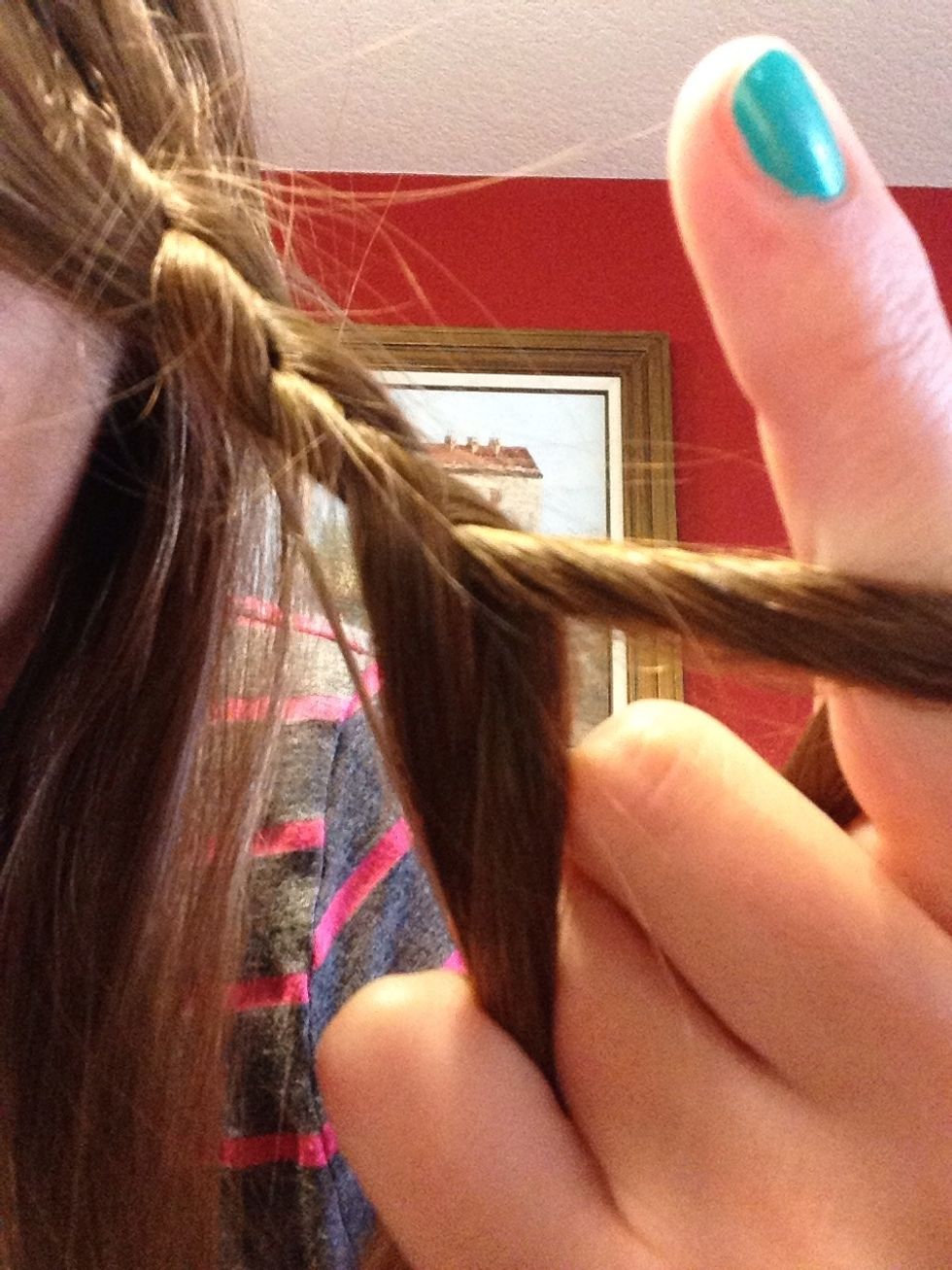 Combine the two outer strands of the braid so you now have two strands only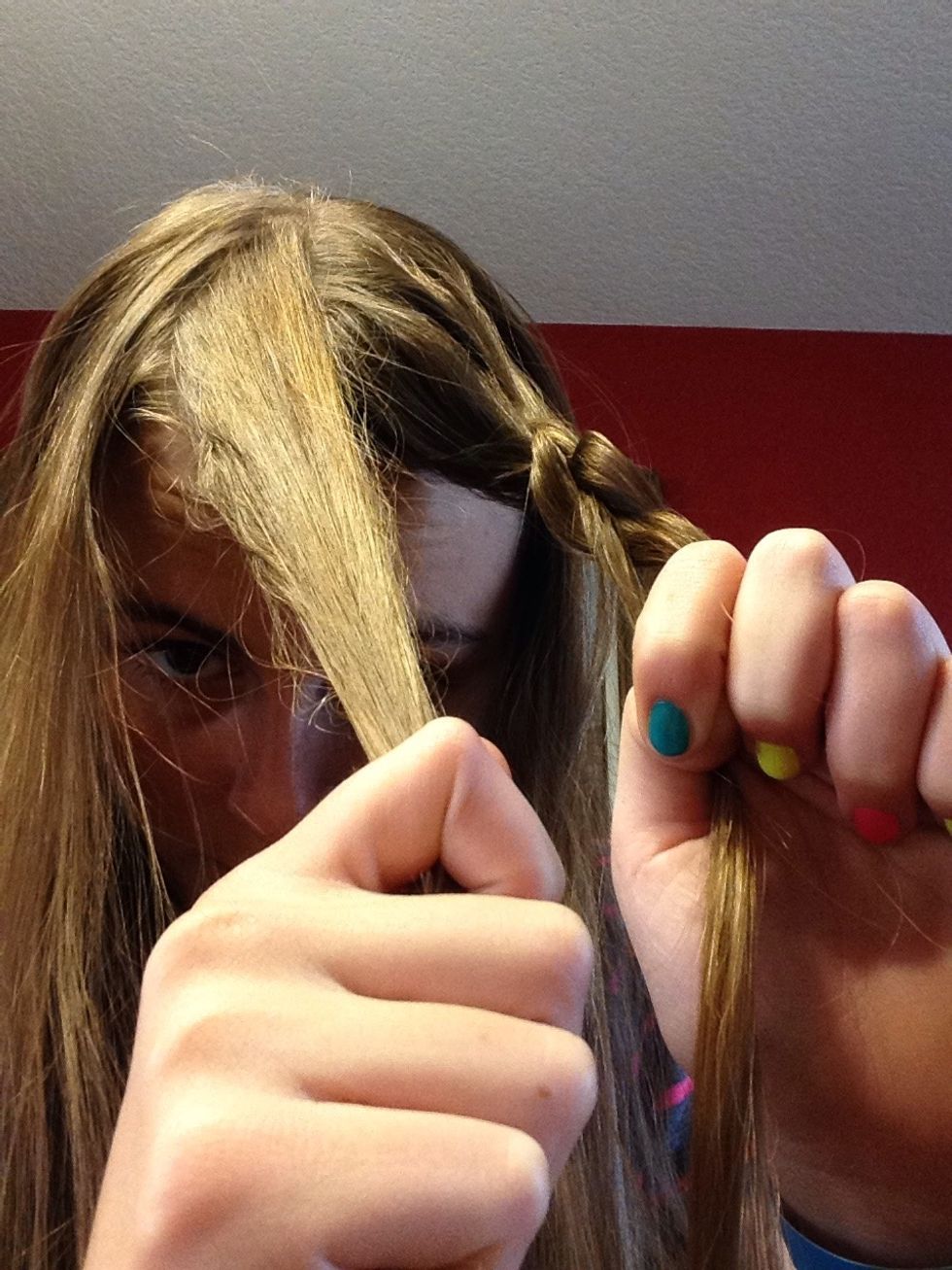 Now pull a small piece of hair from the other side of the part.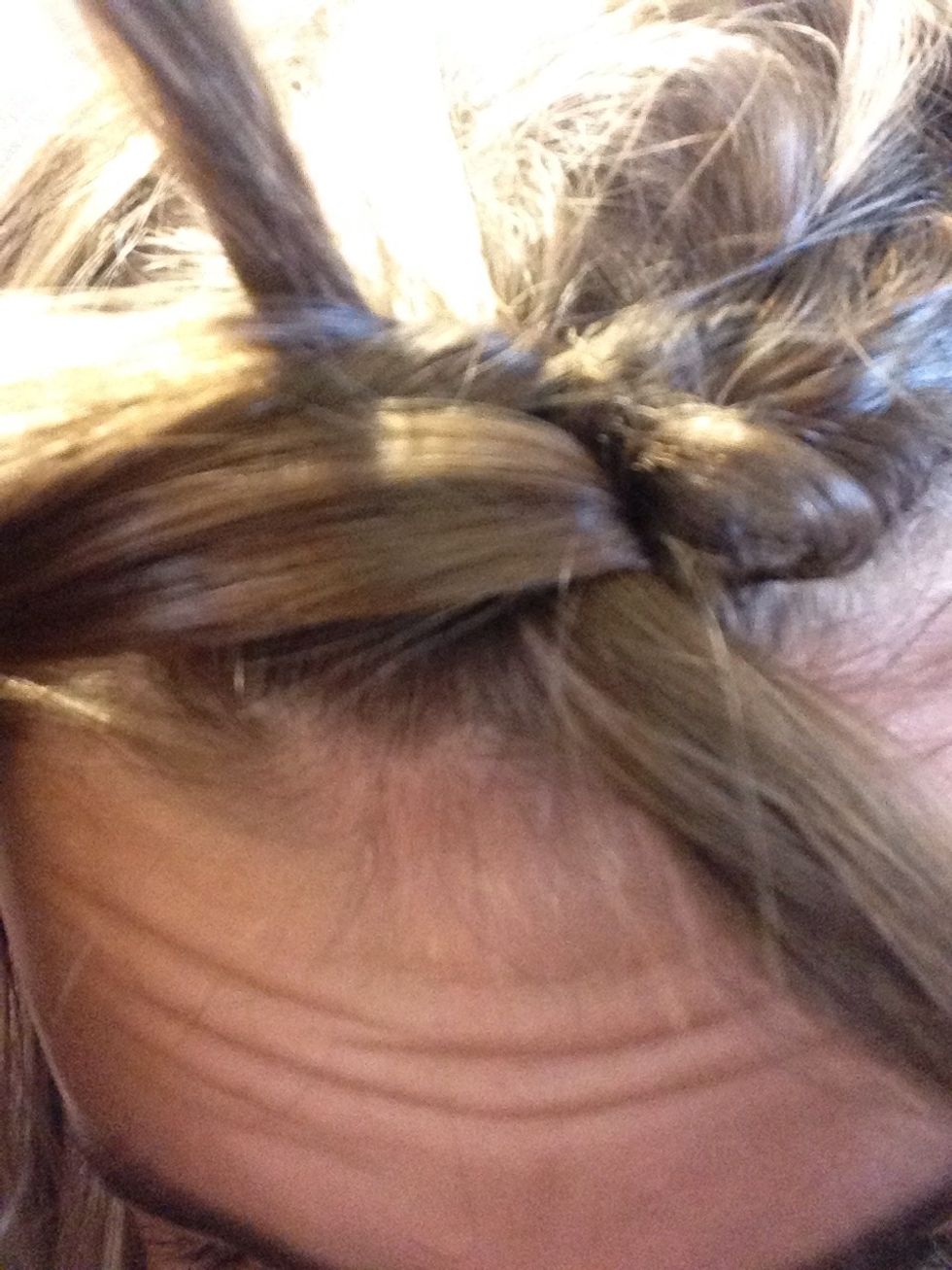 Pull this piece between your original two pieces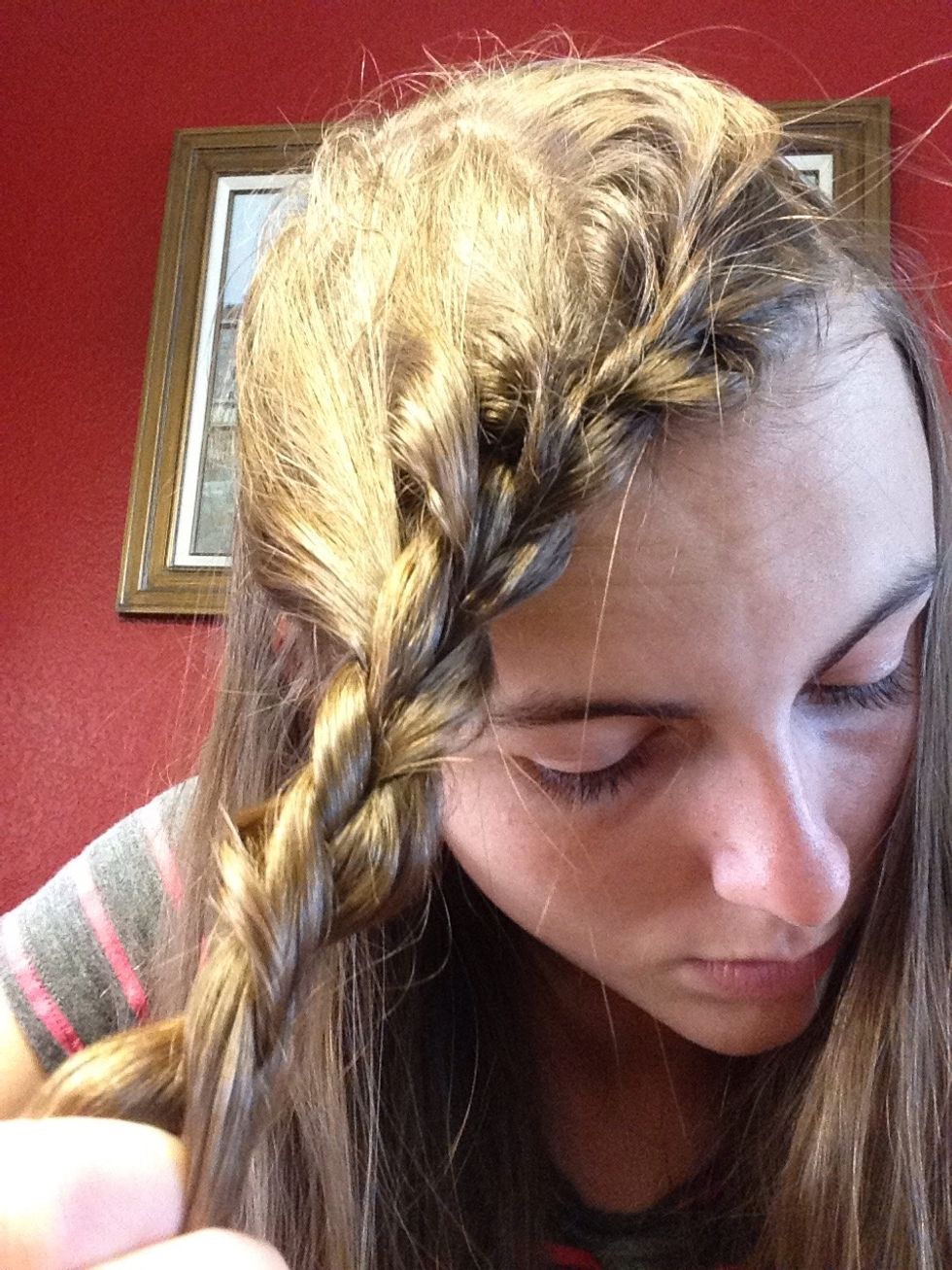 Repeat this process until the braid resembles a crown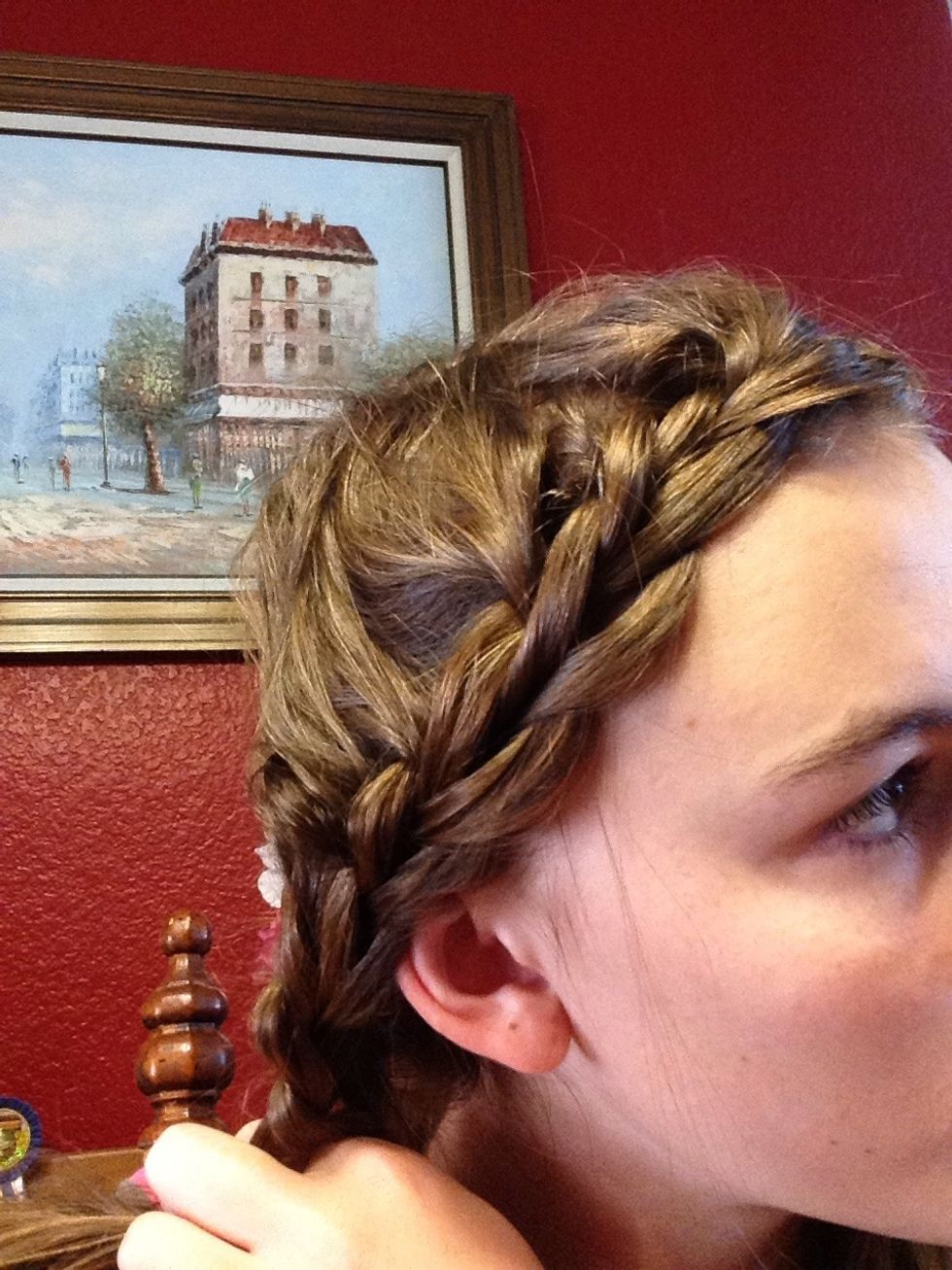 It should follow the course of your hairline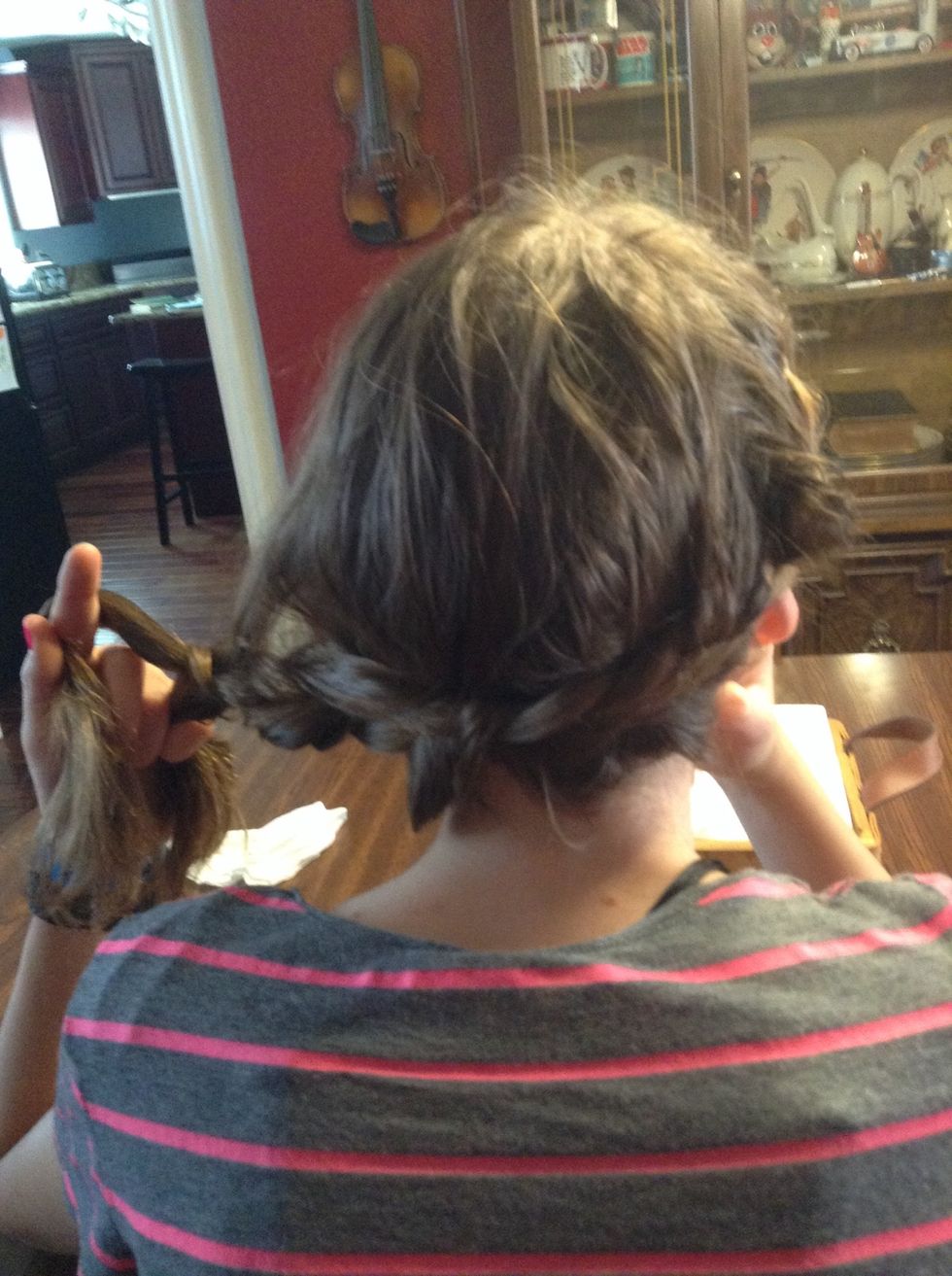 Keep braiding until you run out of hair.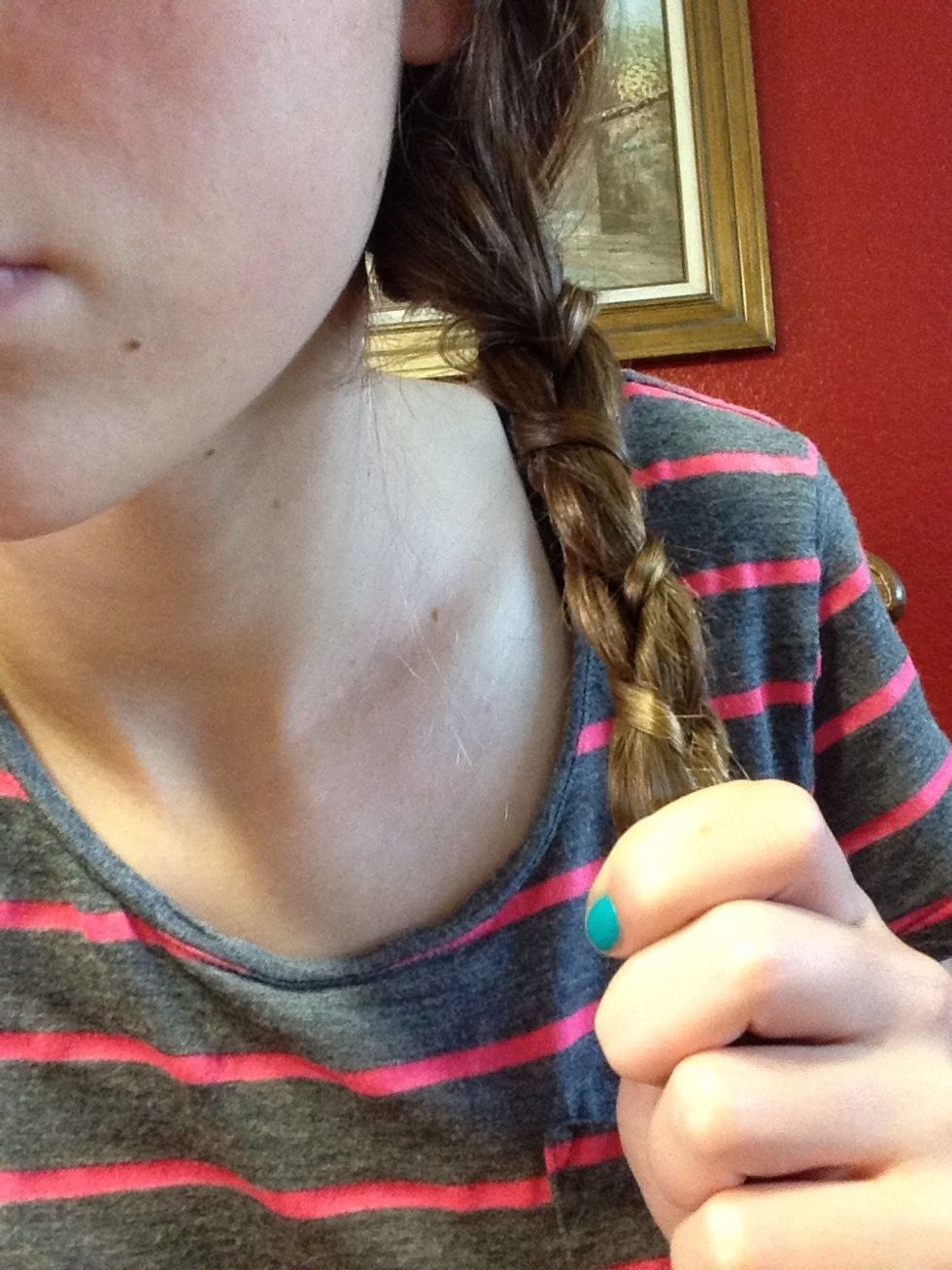 Braid until you've reached the end of your hair length.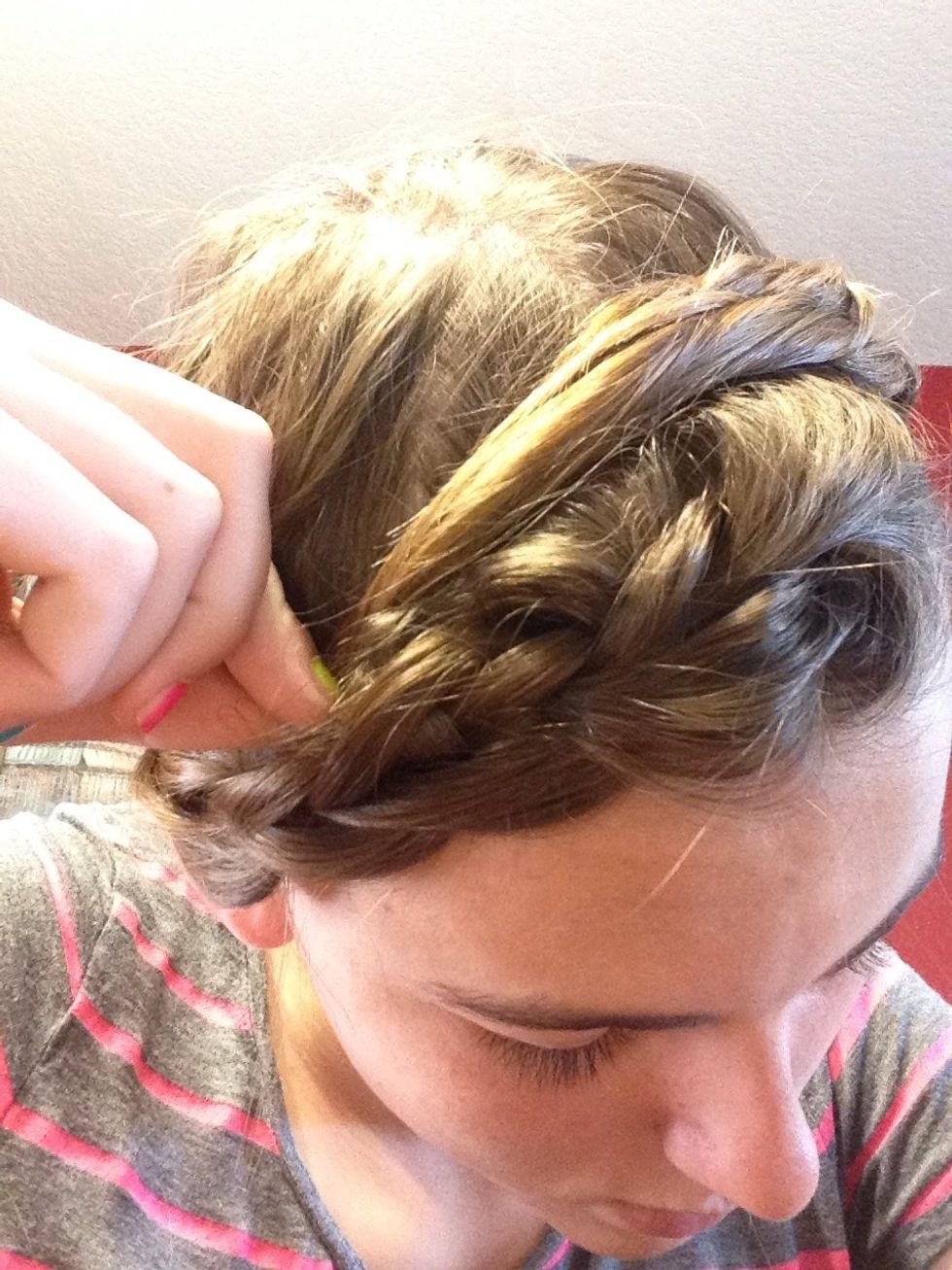 Pull the braid back up around your head and tuck in. Add a bobby pin or two.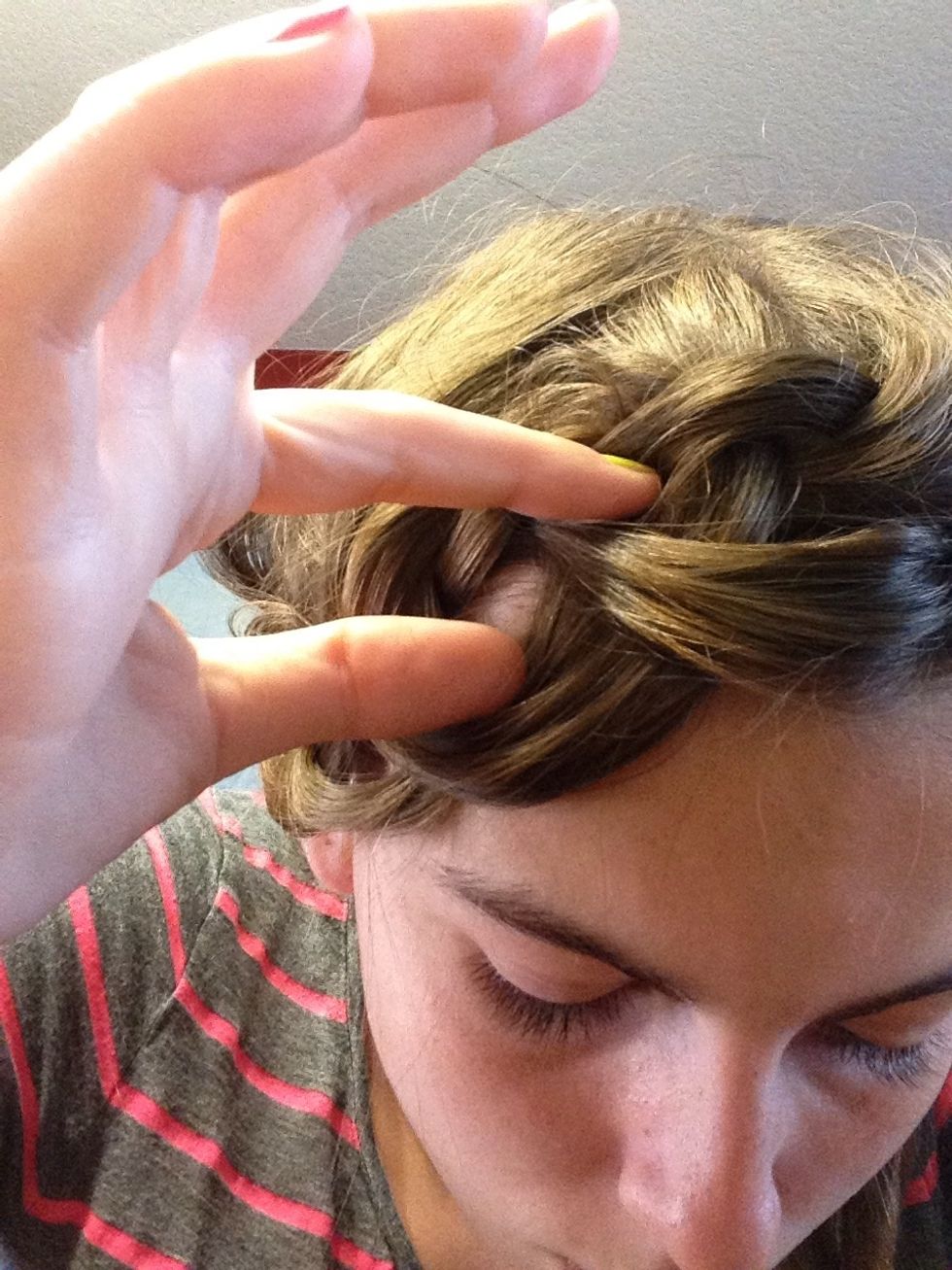 Tug and separate the strands of hair to create a bohemian look if your going casual.
2rubber bands
Hands
Aussie conditioning spray