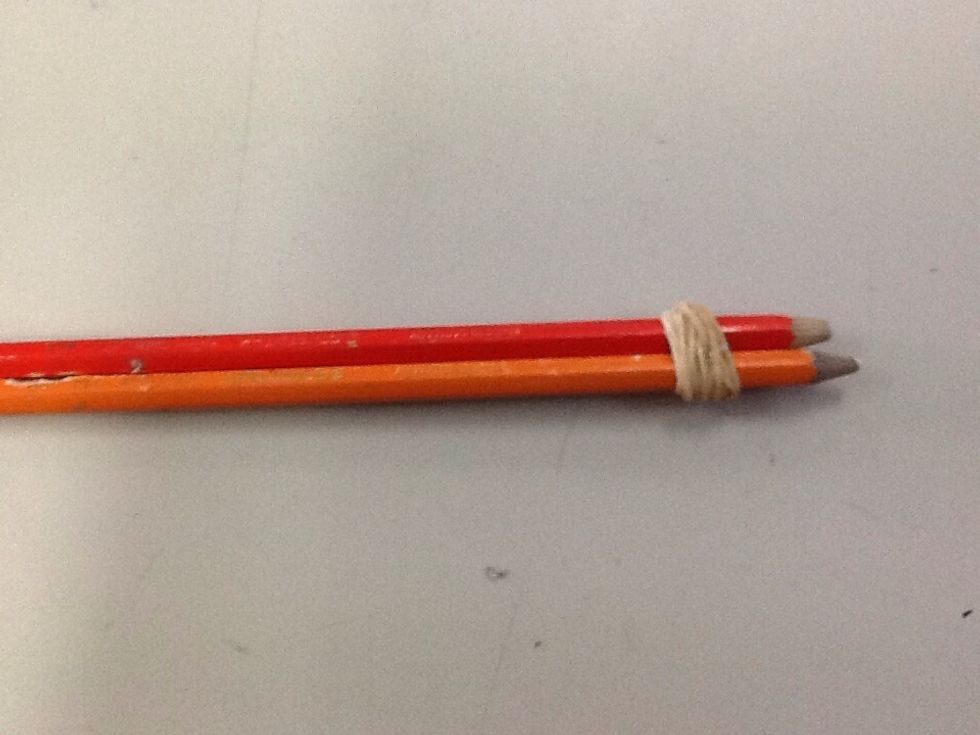 Place two pencils together so they are parallel to one-another (try to make the pencils be around the same height) and then tie together with elastic bands.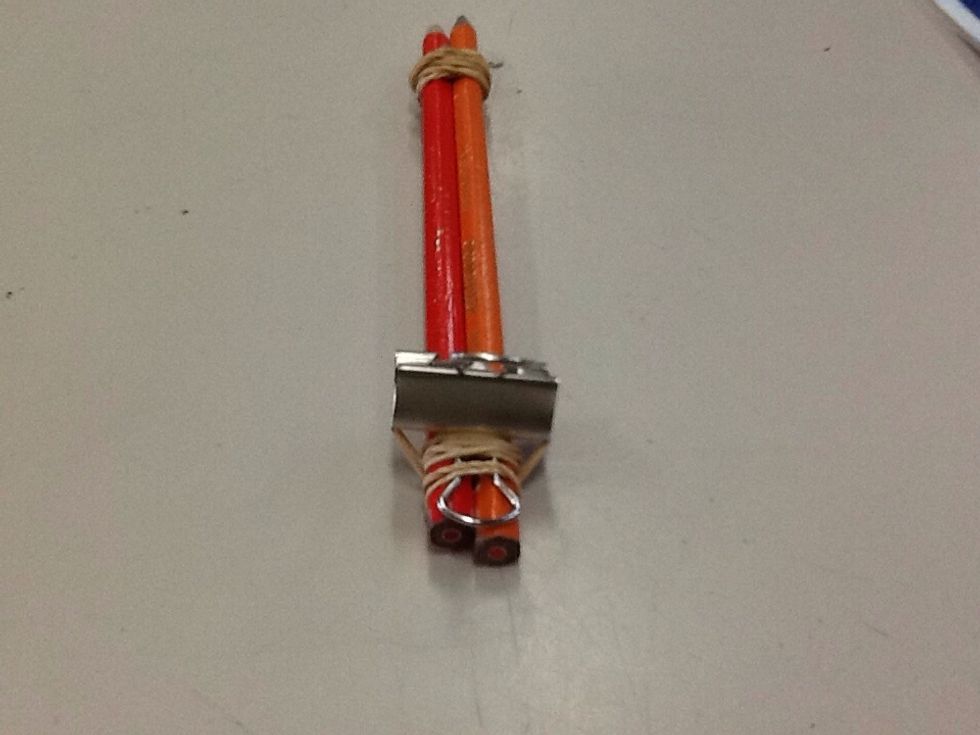 Now, at the opposite side to where you tied you pencils together, place your bulldog clip like so. This will be your trigger.
Repeat step 1 again on two other pencils, remember to tie elastic bands to each end of them.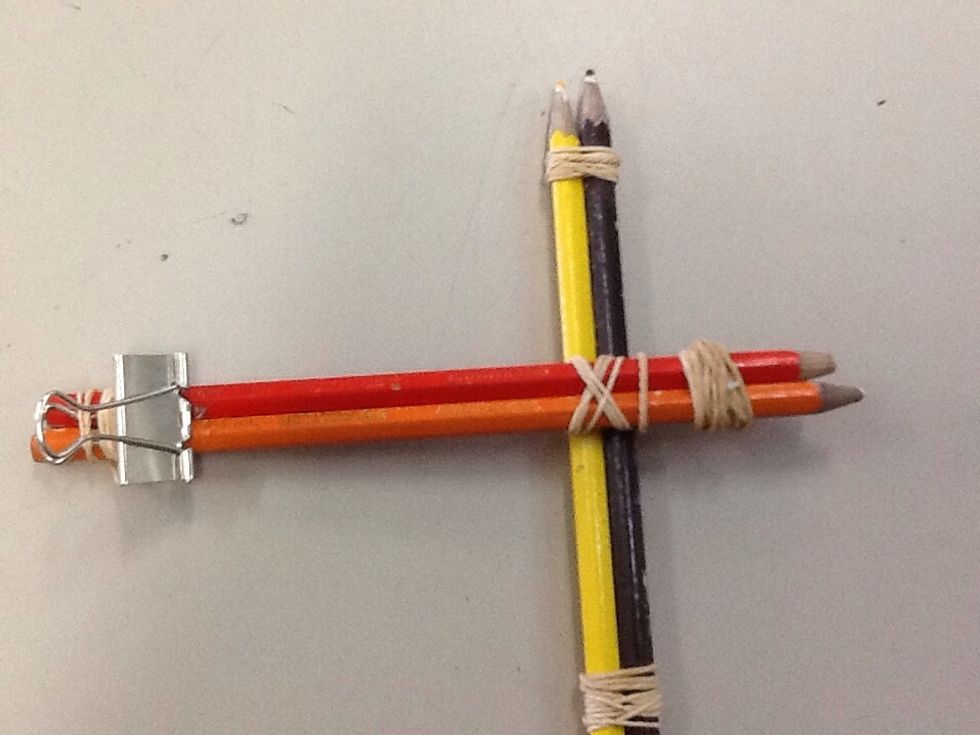 Now tie your pencils together. The pencils with elastic at both ends should be opposite to where your bulldog clip is.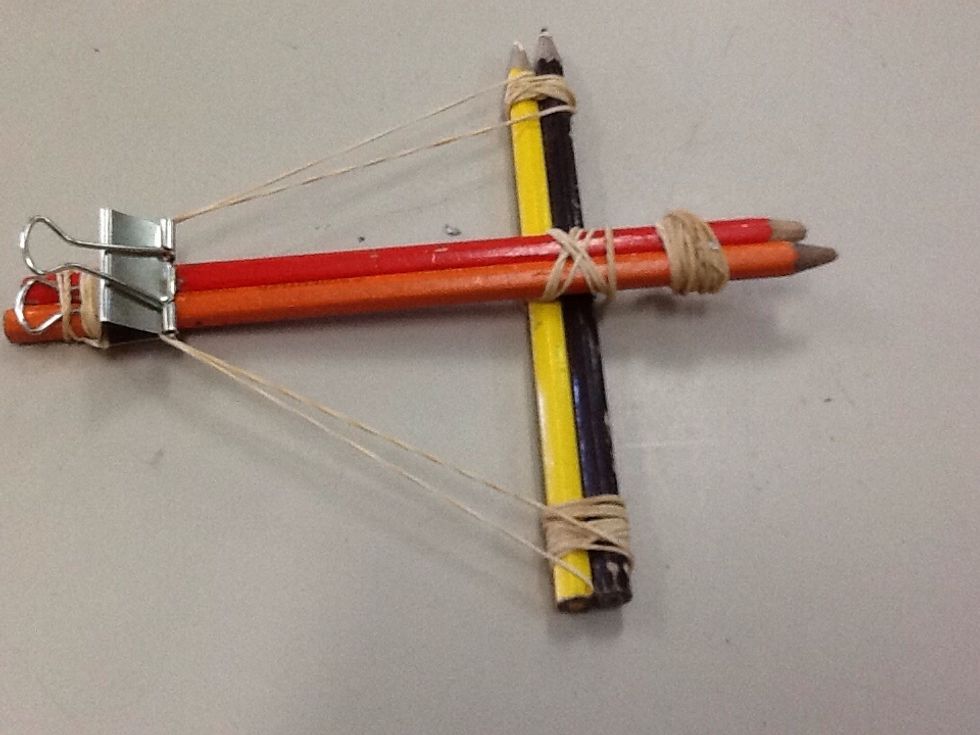 Now, place an elastic band in between to pencils on either side of them then pull the elastic band back and hold it with the bulldog clip.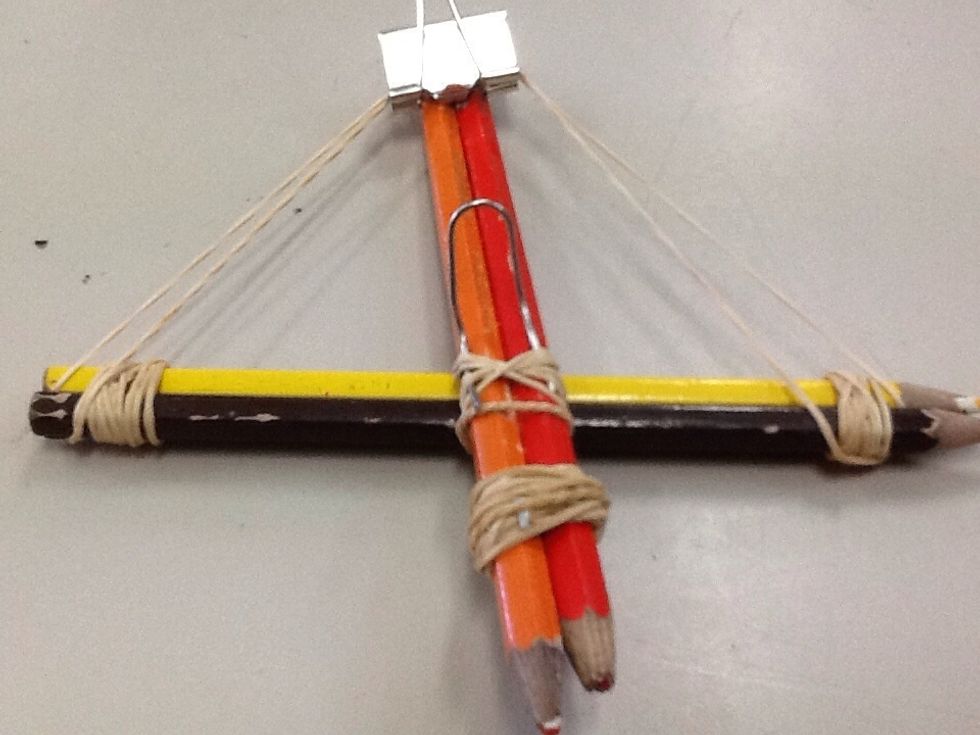 Now, unfold a paperclip and then bend into an arch. Tie your arch at the opposite side if the pencil where the bulldog clip is. This will help keep your arrow in place.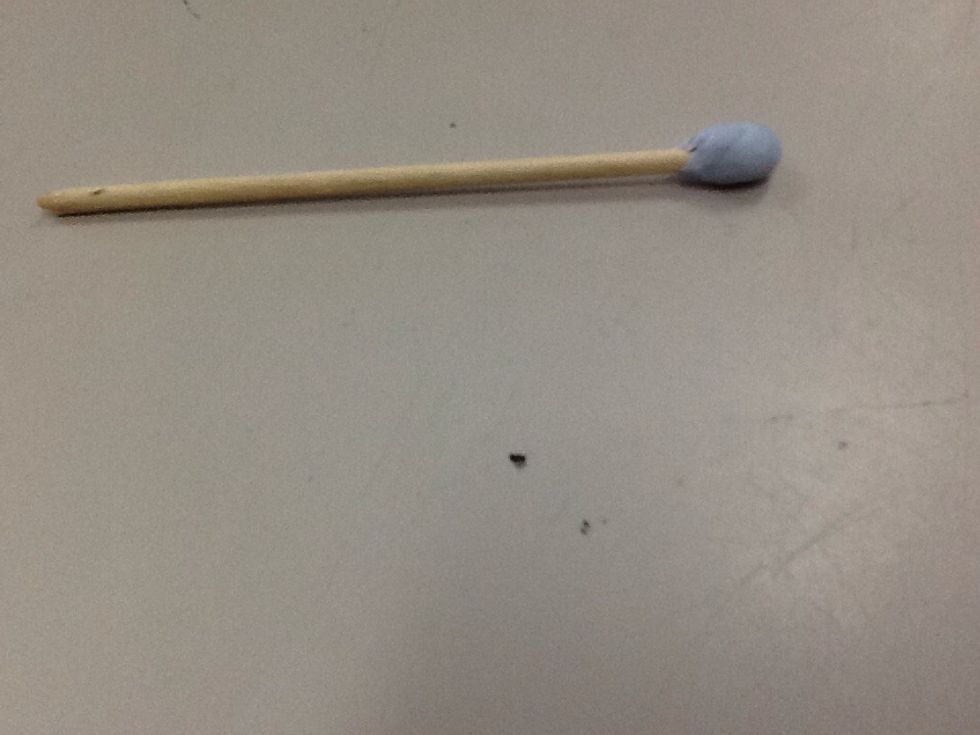 Now it's time to make your arrow. Cut a skewer in half and use the blunt end to place a small amount of bluetack.
Now place your arrow into the arch until it's almost touching the bulldog clip.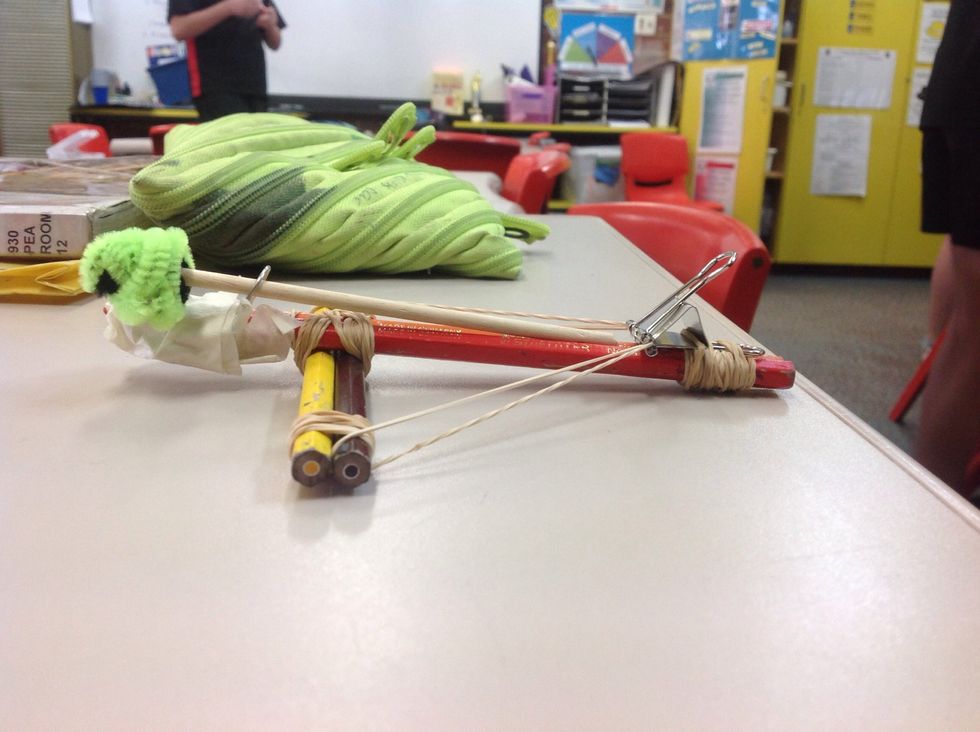 This should be the finished product.
Of Elastic Bands
1.0 Skewer
4.0 Pencils
BlueTack
Paper Clip
Bulldog Clip