How to make a crocheted beaded necklace
This idea comes from knot-cha-chá.blogspot. The cover-photo is also from knot-cha-cha. The rest is mine.
88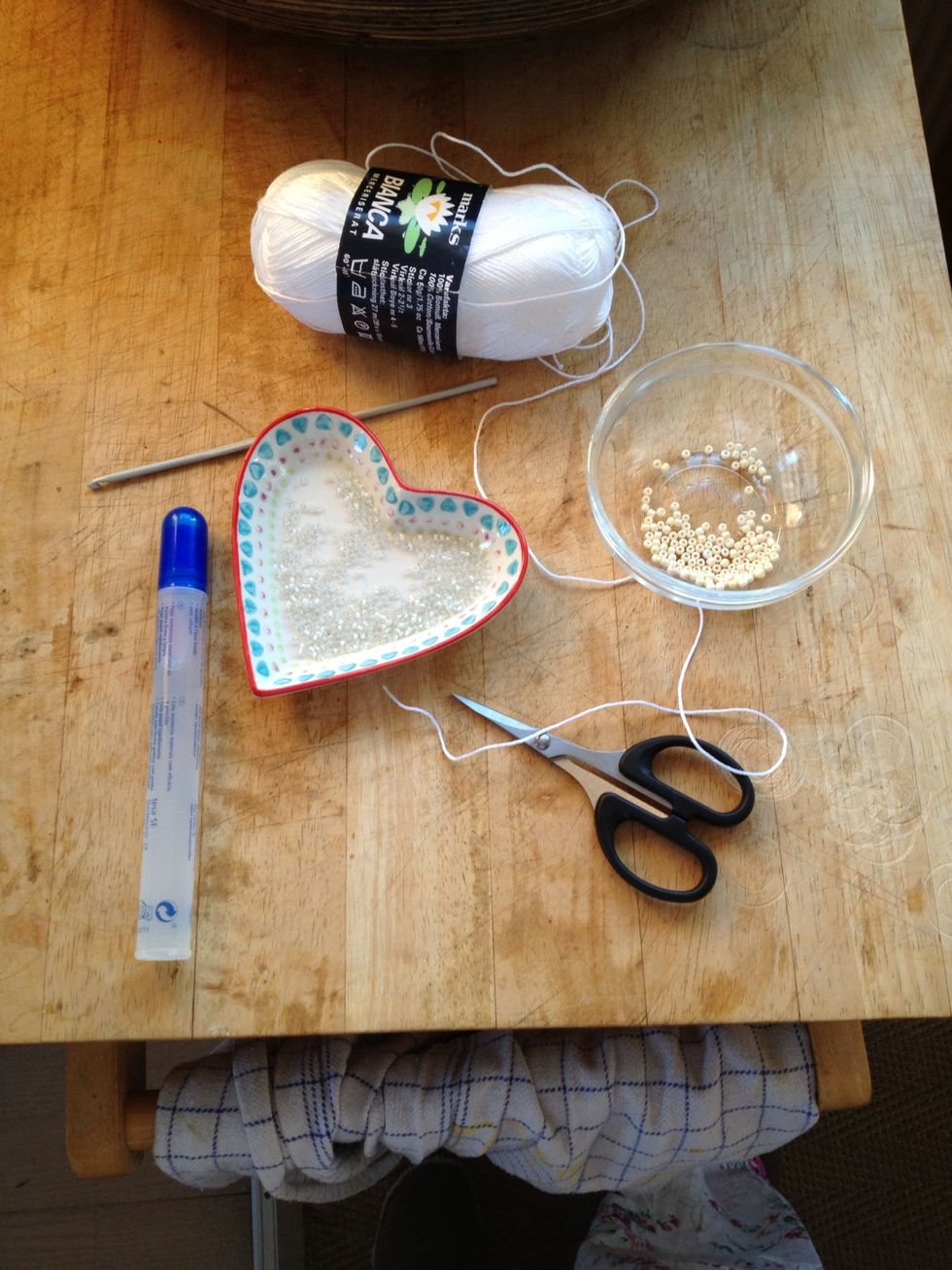 Materials needed. I used a thin cotton and glass beds. You will also need a button or a big bead for the lock, find the one you need after making the locking loop.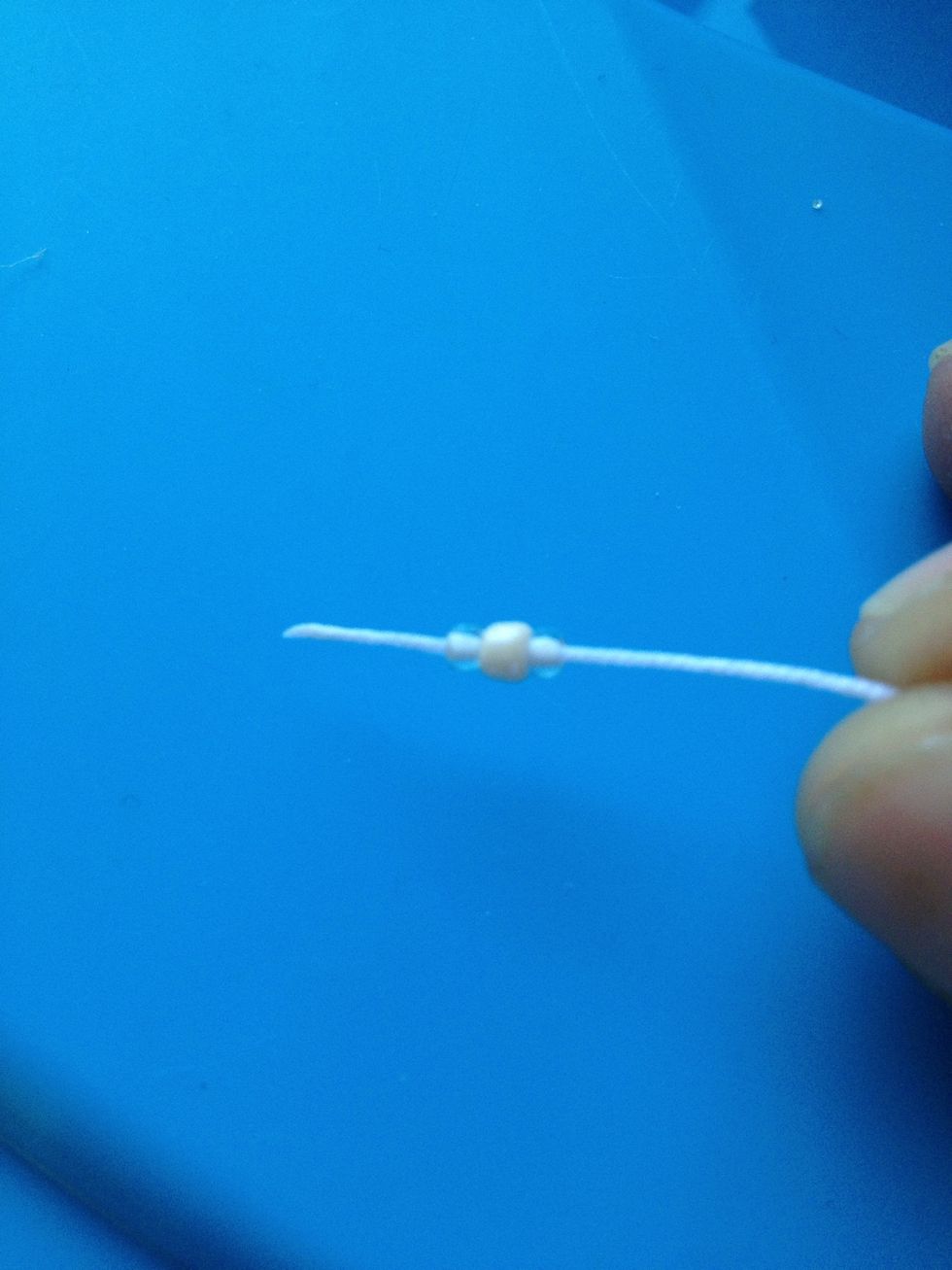 I didn't have a small needle, so I smeared some glue on the thread and when it had dried, I could use the thread as a needle. String your beds like this.
String 120 clusters. One small ,one big ,one small ,on your working thread.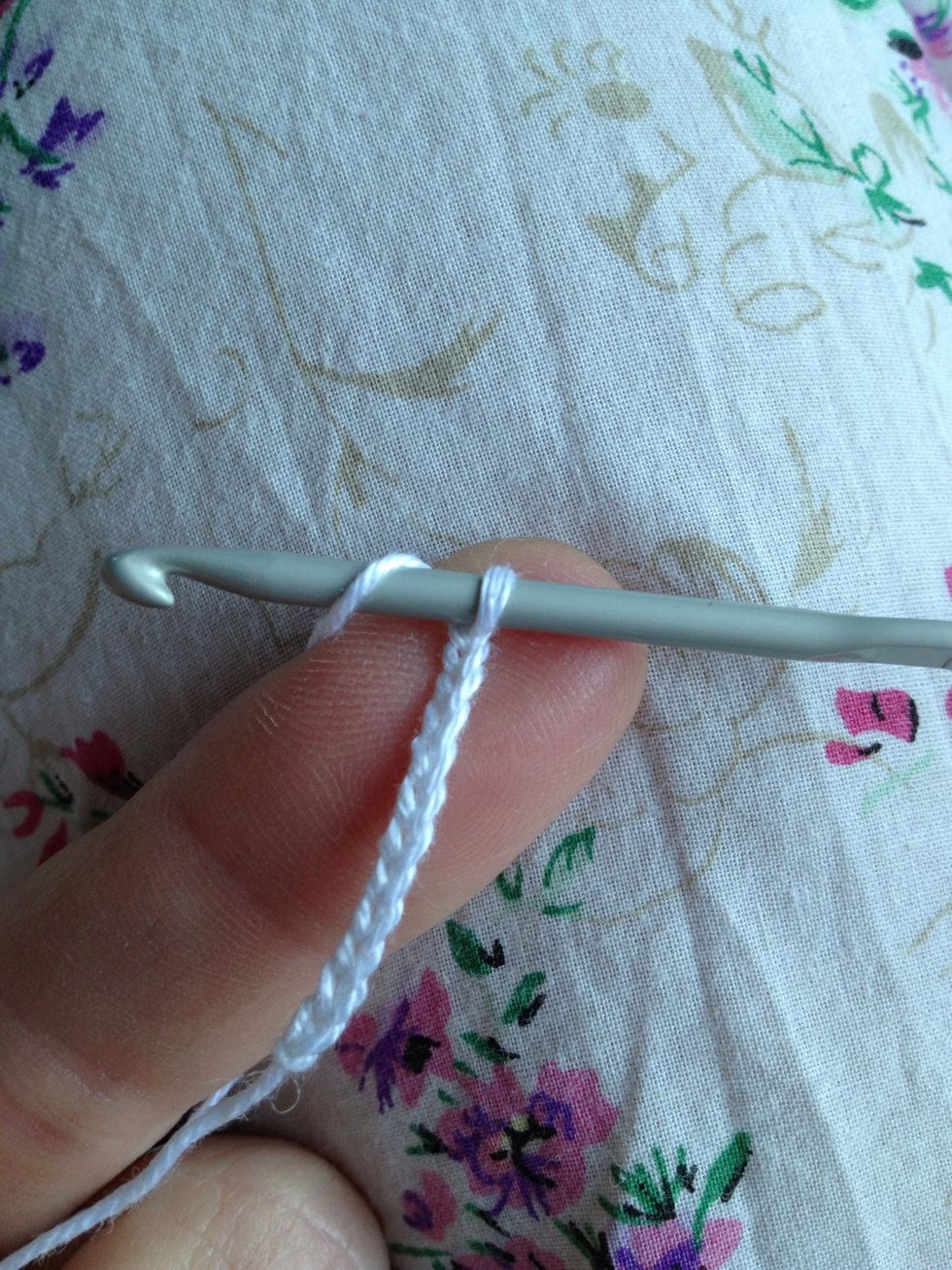 Leave a 10-12 inch tail. Start by making the loop for the lock
Form the loop. First stitch together with last stitch. Pull the thread thru the two stitches on your hook. . My loop had 12 stitches.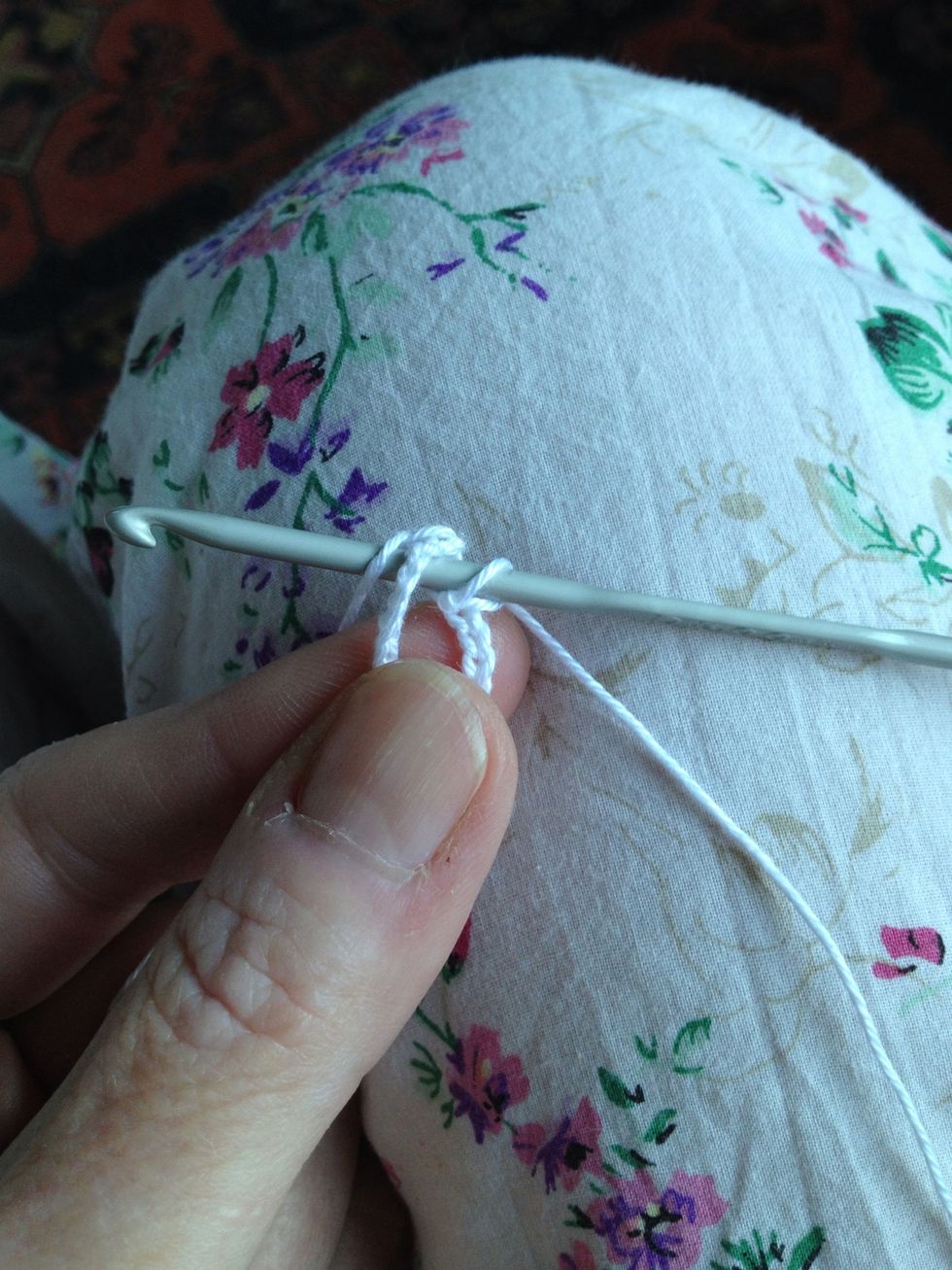 Work 24 stitches into the loop, like this: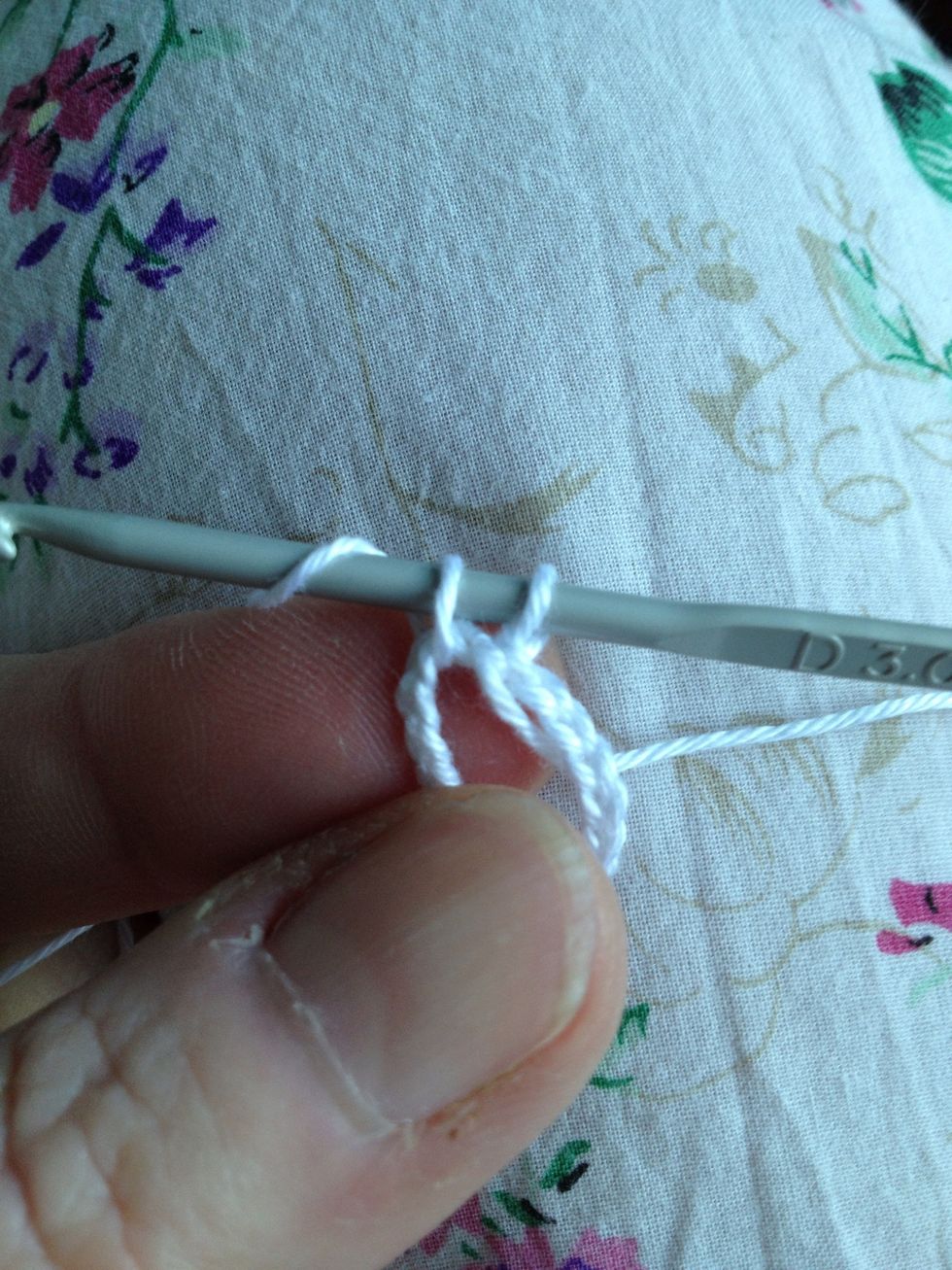 Pull the thread thru the loop and catch the thread again with your hook. Pull the thread thru the two loops on your hook.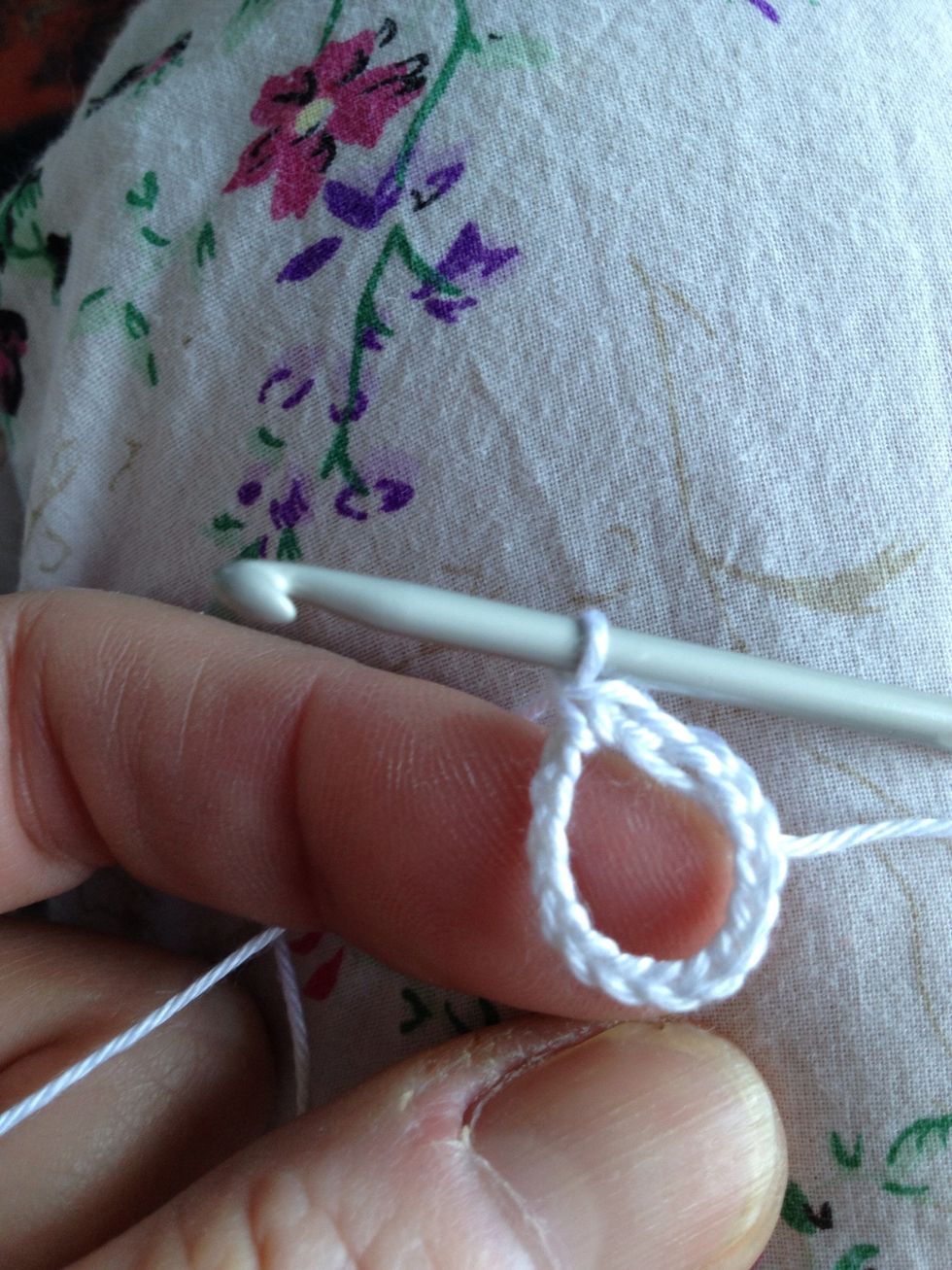 First stitch in the loop. Make 24 stitches like this into the loop.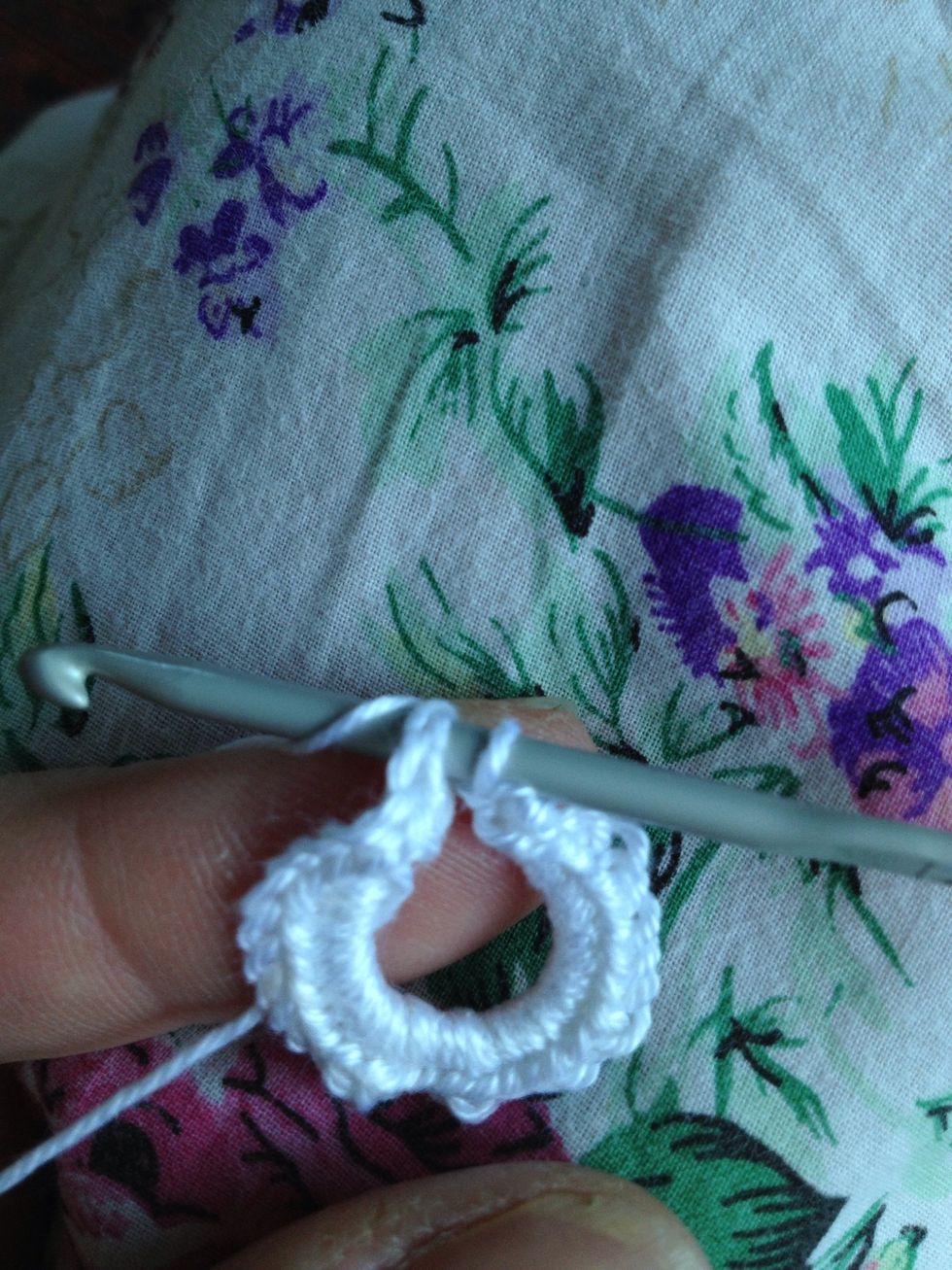 24 stitches later you join the first stitch with the last, like this.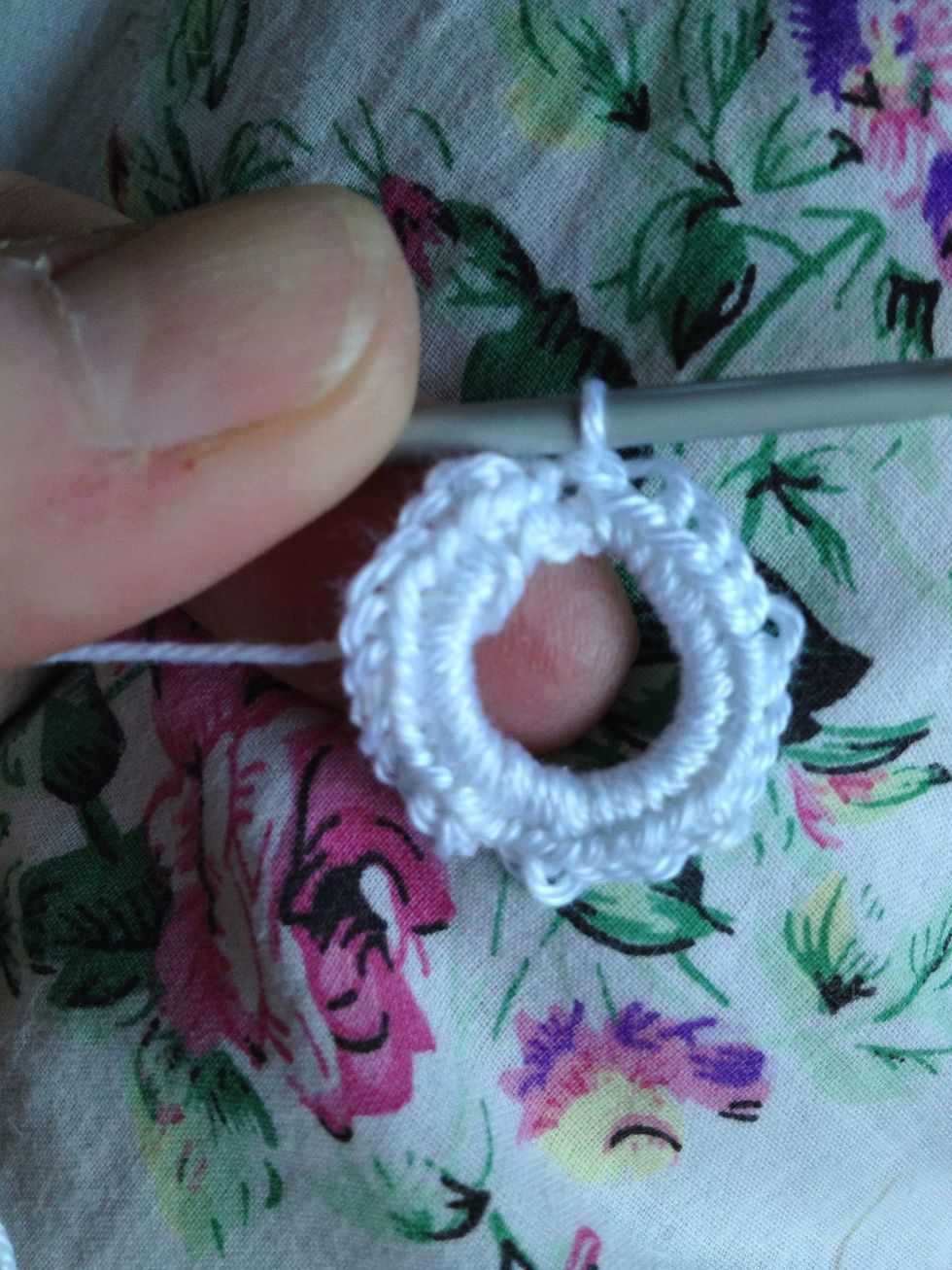 Joint.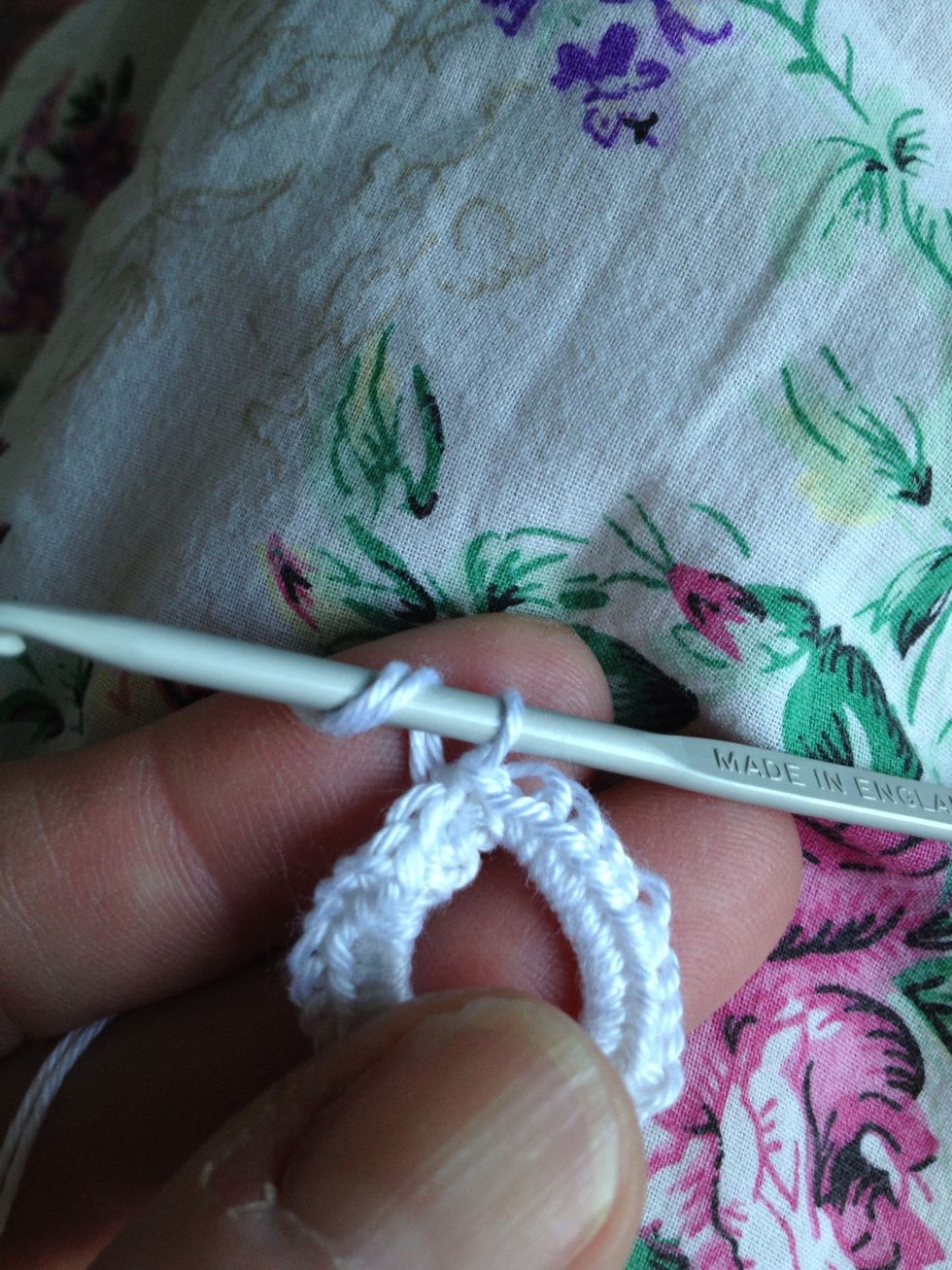 Take the tail end and the working end together and make 3 stitches, by pulling them both thru the stitch on your hook.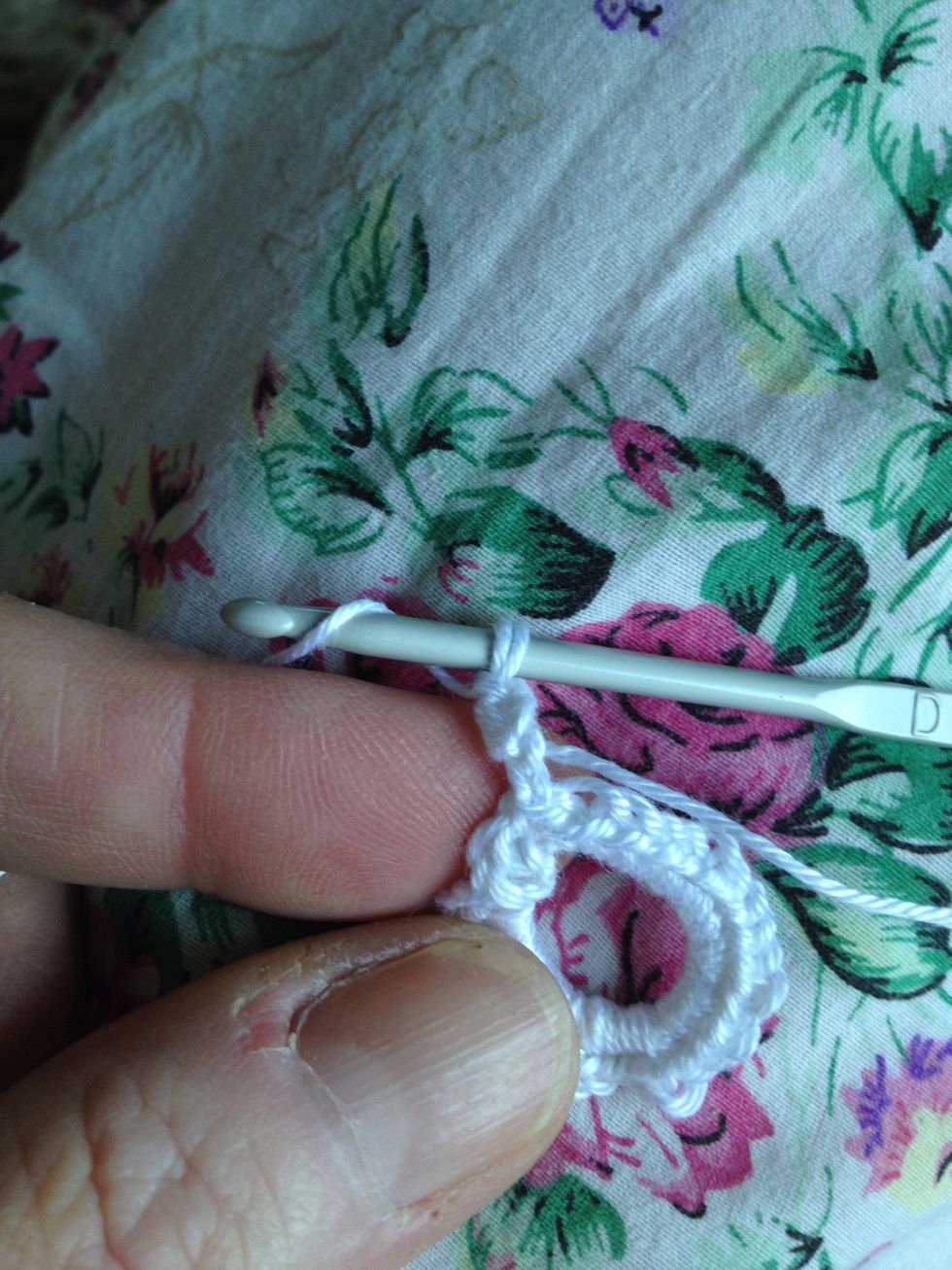 3 stitches with the tail end and the working thread. Leave the tail end, you will come back and stitch in on the back of the loop once the necklace is done. Make 3 stitches with the working thread.
Pull one cluster of beads close to the hook and lock them in by pulling the thread thru the stitch on your hook.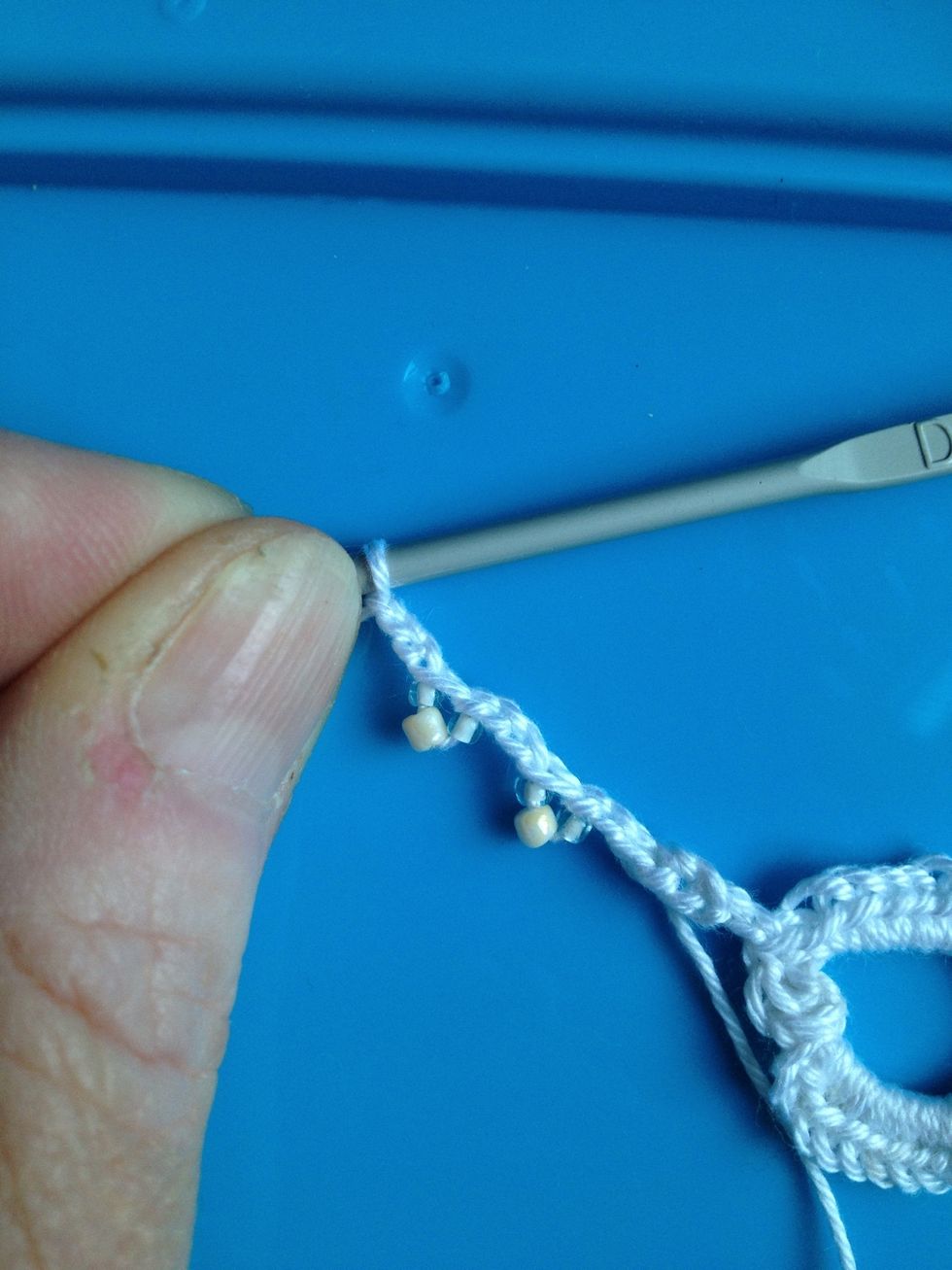 There are 3 stitches between the clusters. Make 120 clusters like this or fewer if you want your necklace shorter.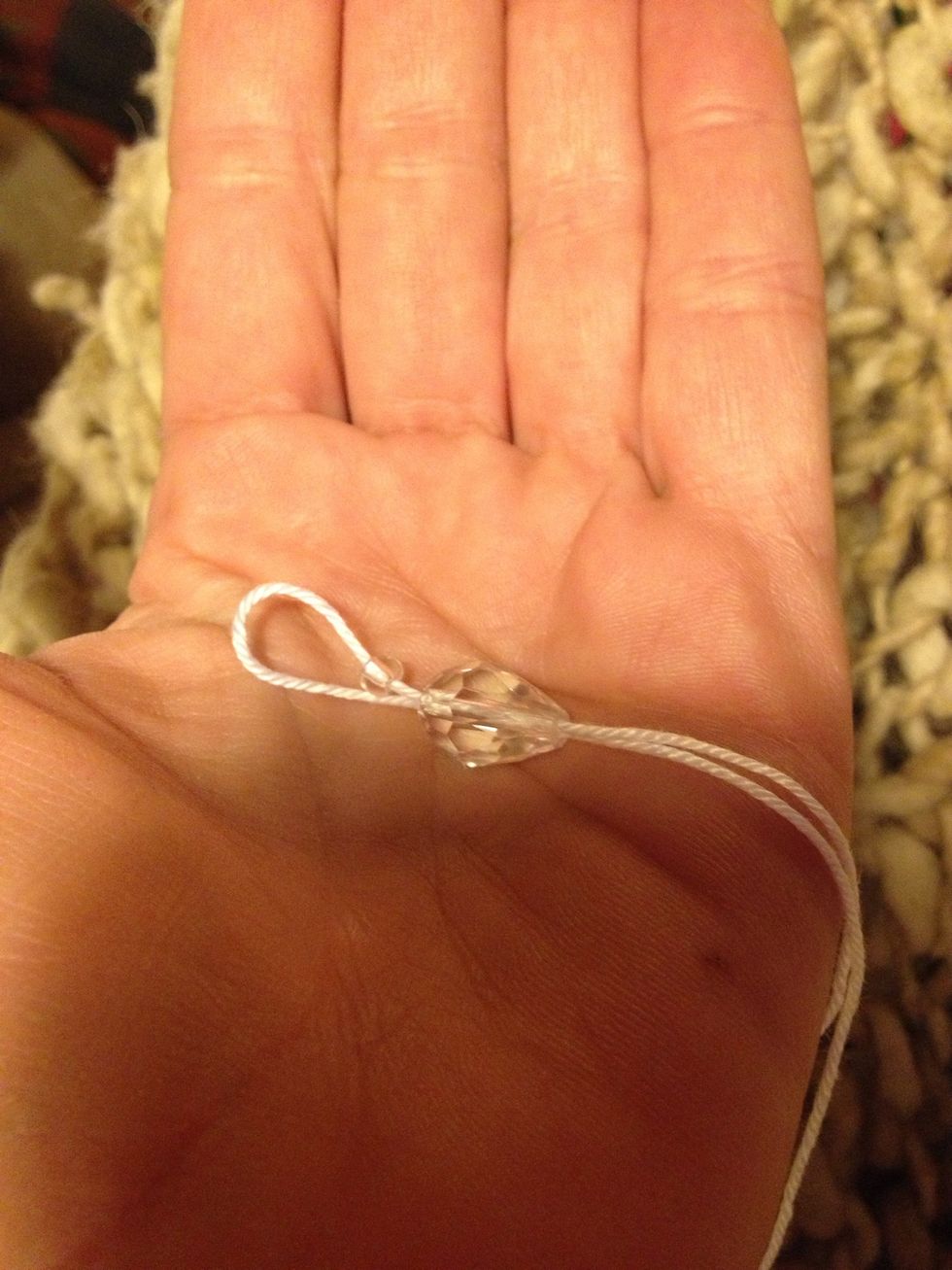 Locking device. Find a bead or button that fits into the loop you made at the beginning of the necklace. I found a bead and this is how I secured it with a small bead and restringing the big bead.
Pull the thread tight and use a needle to secure the thread. Secure the thread at the other end also.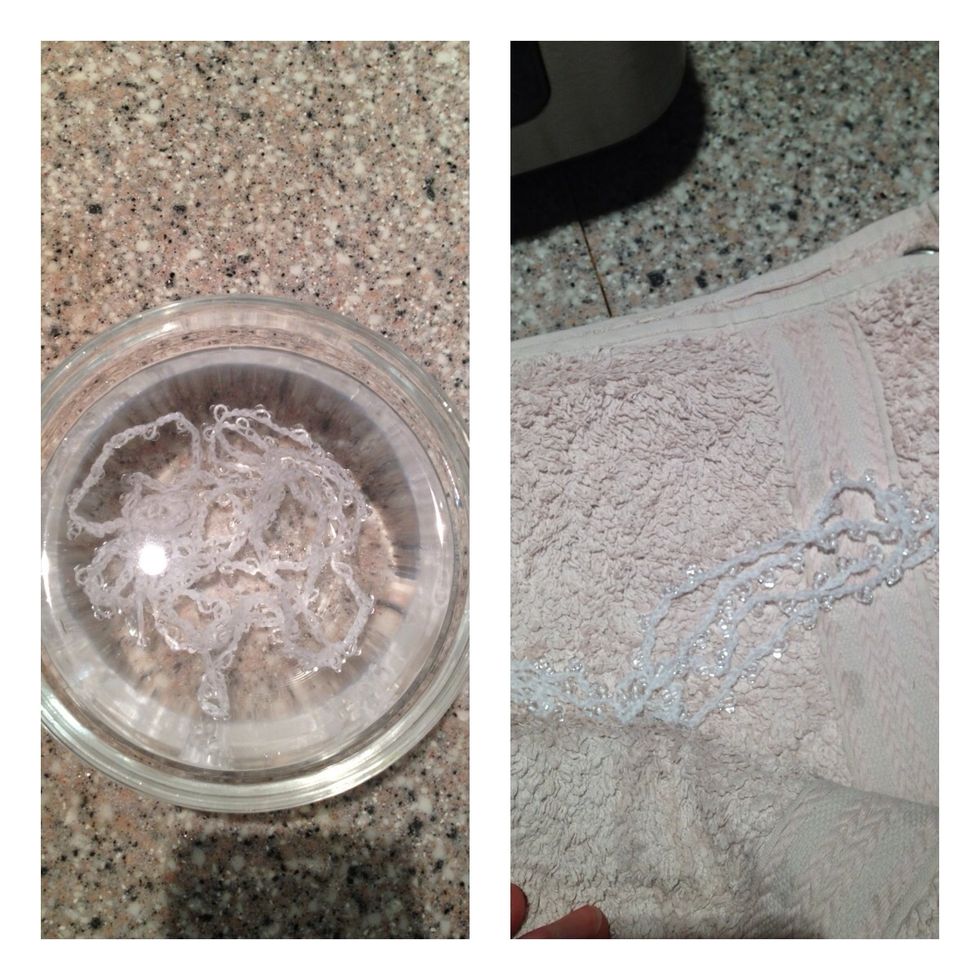 Blocking the necklace : soak the necklace in warm water for 20 minutes, blot the necklace with a towel and stretch it carefully a bit before pinning it.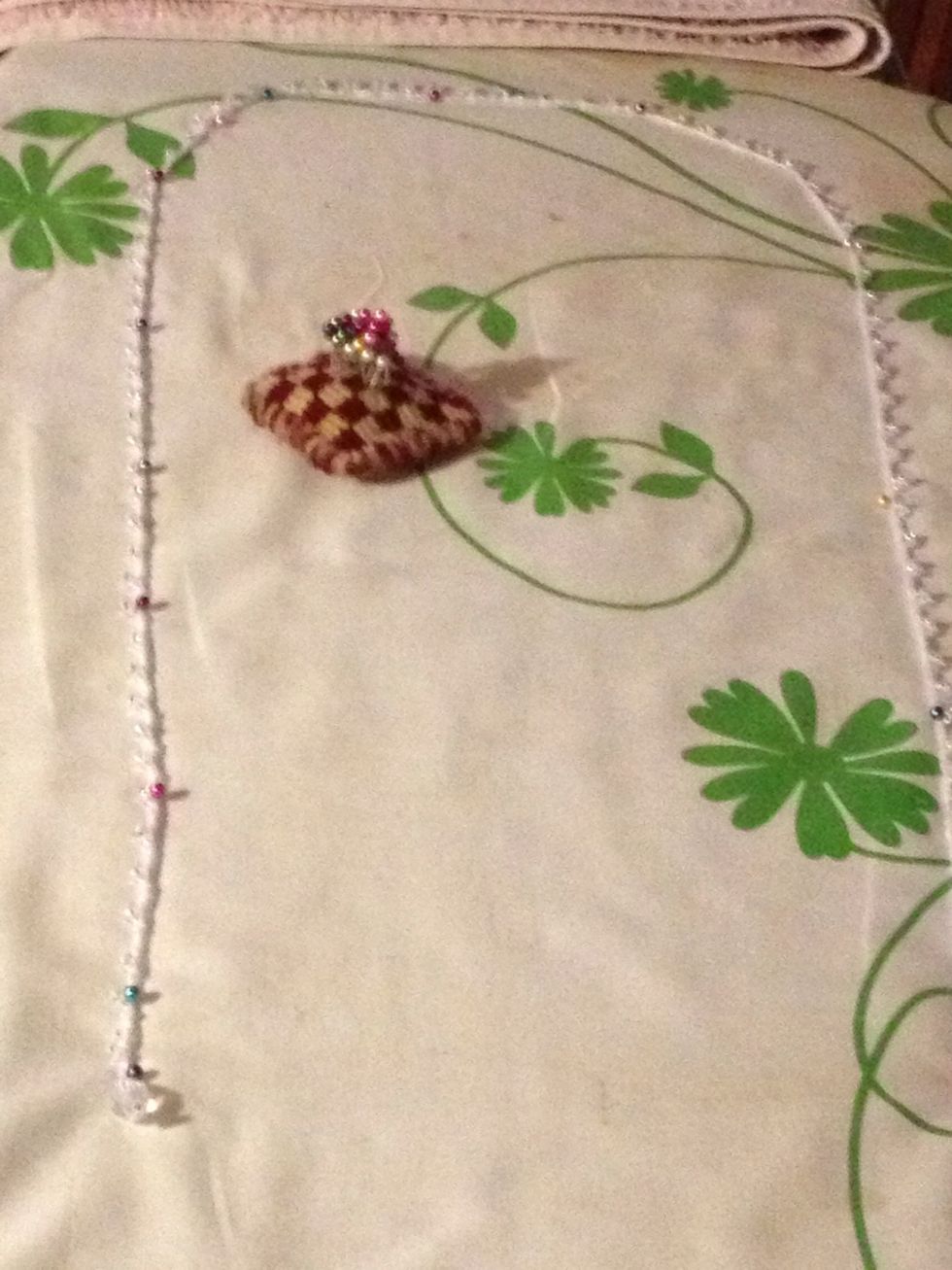 Pin it so that the clusters of beads all turn the same way. Use a blocking board or, as I don't have one, use your ironing board. Leave it for the next day to dry.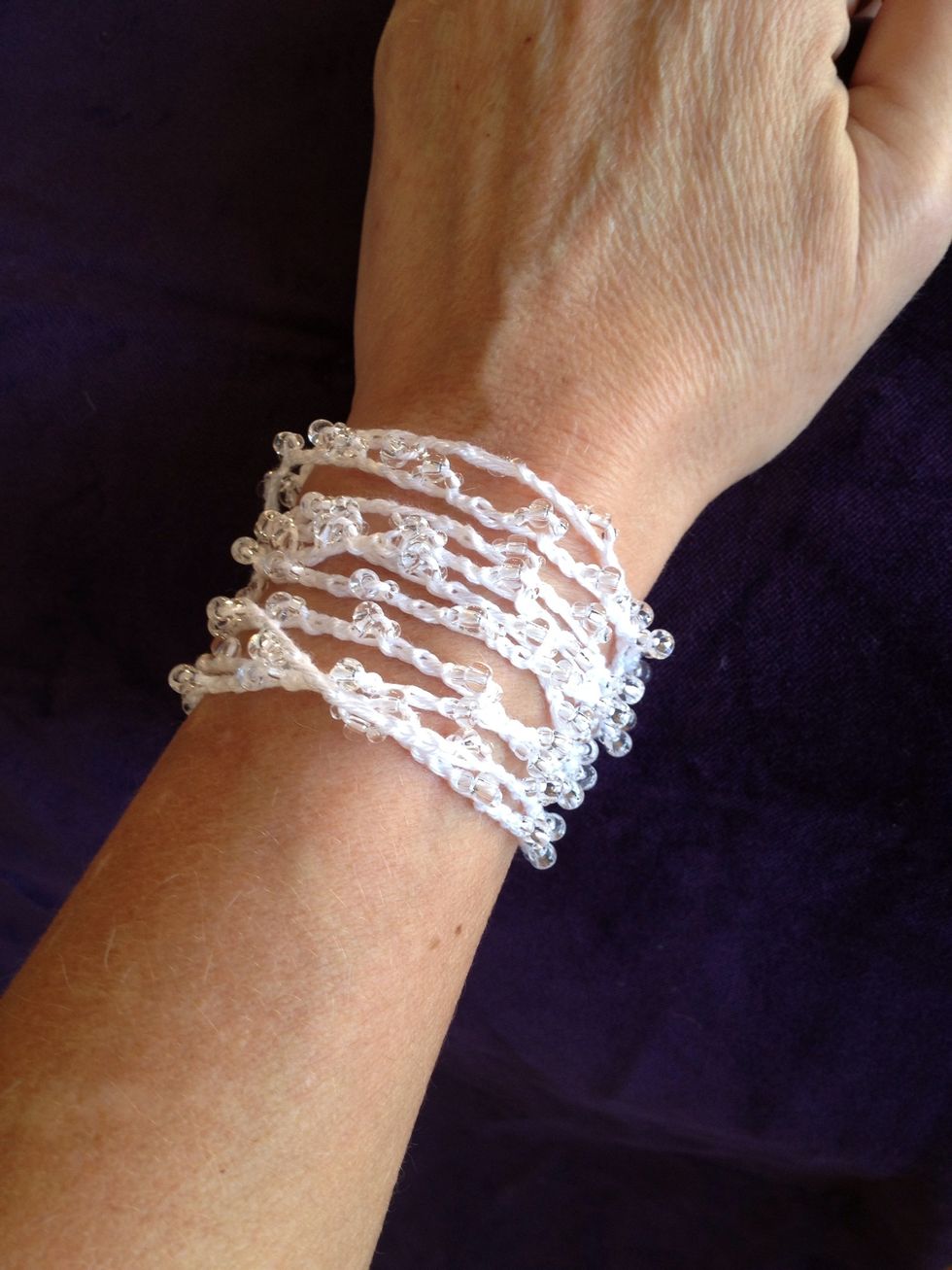 Use it as a wristband.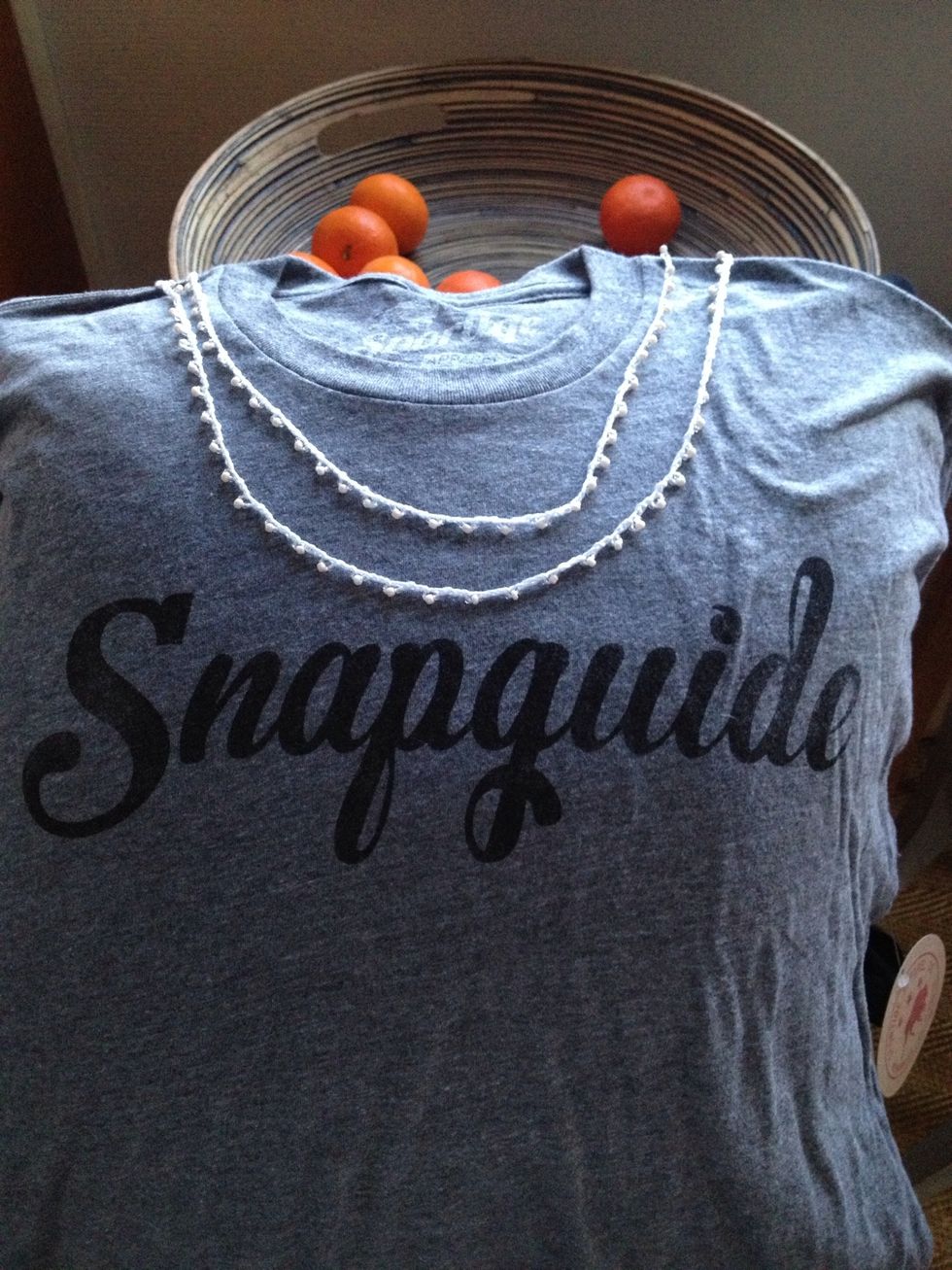 Or as a necklace with the T-shirt you so kindly were send from the snapguide team. Thank you snapguide team. You can also ware it around your waist.
The creator of this guide has not included tools