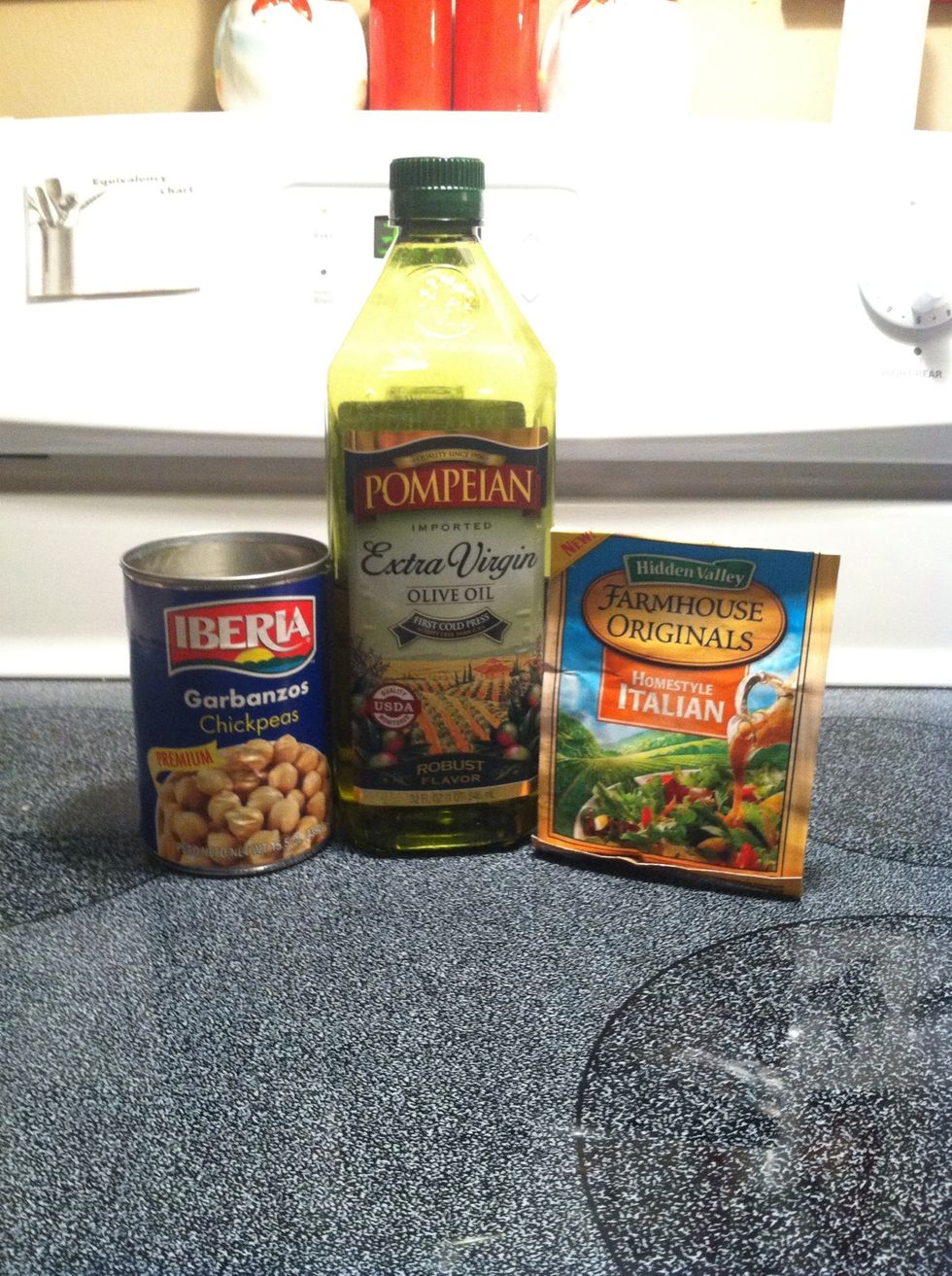 This is a delicious, quick and easy recipe that only requires three ingredients and minimal prep time.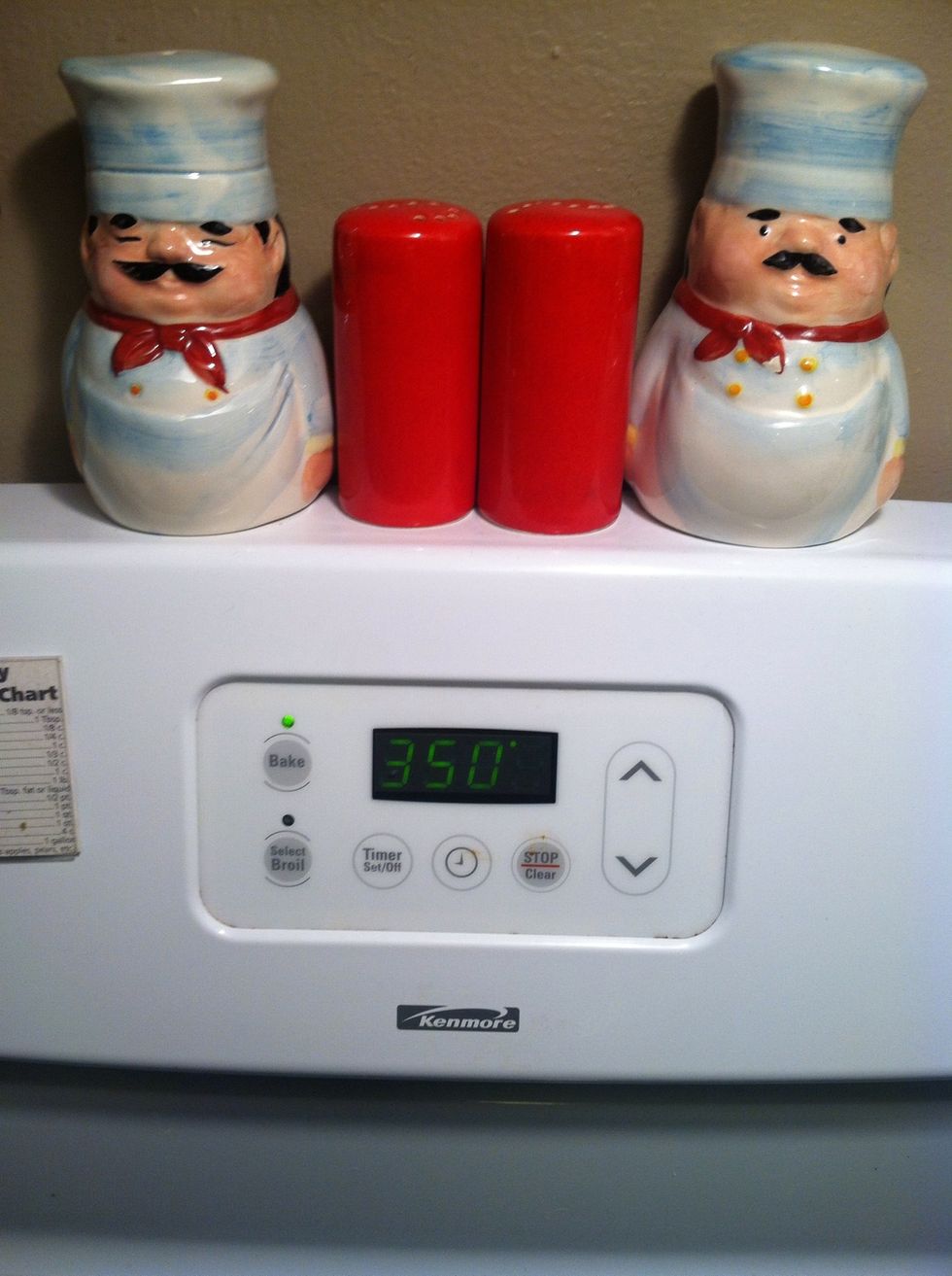 Set your oven to 350 Fahrenheit.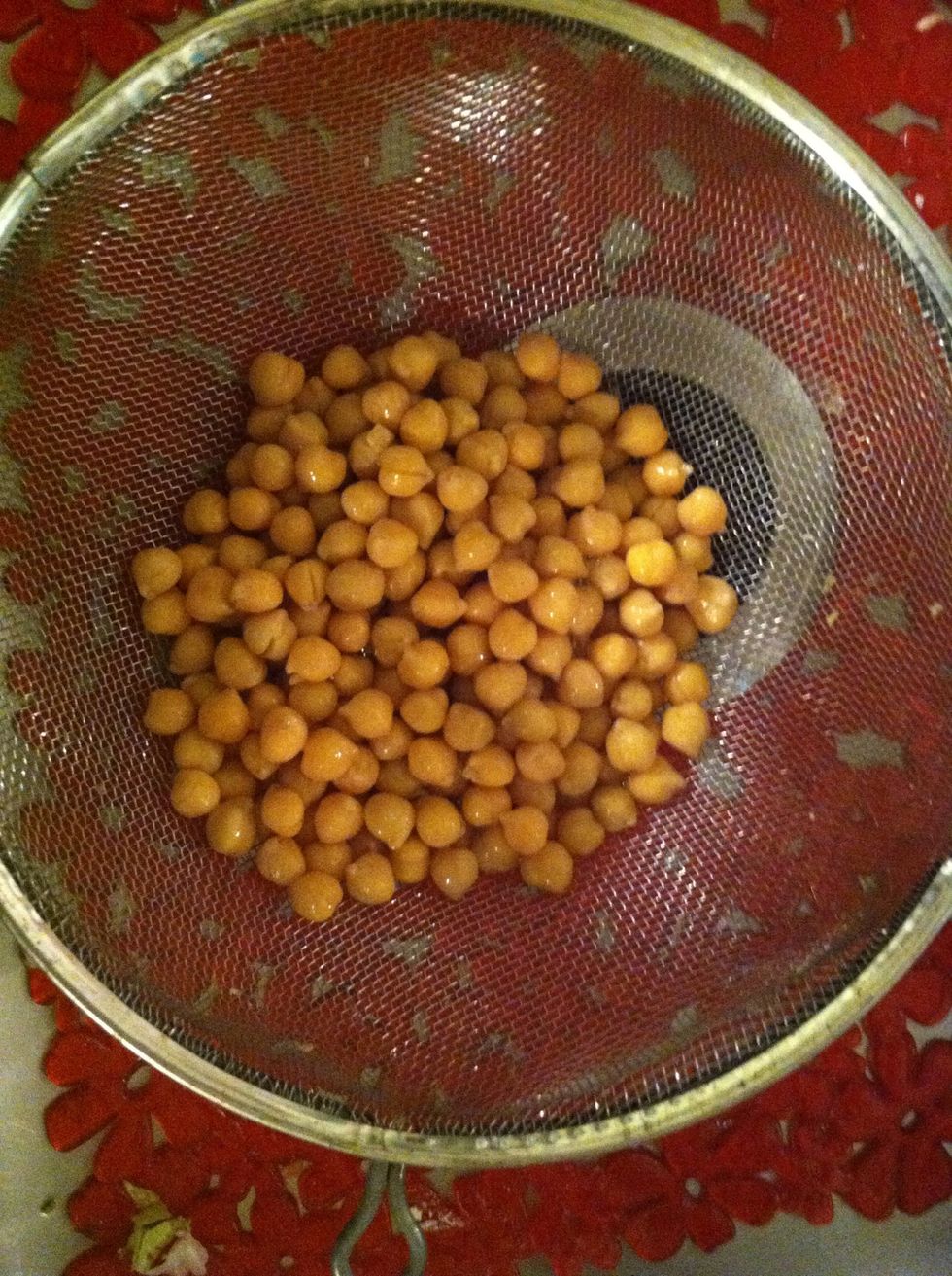 Drain and rinse the garbanzo beans well.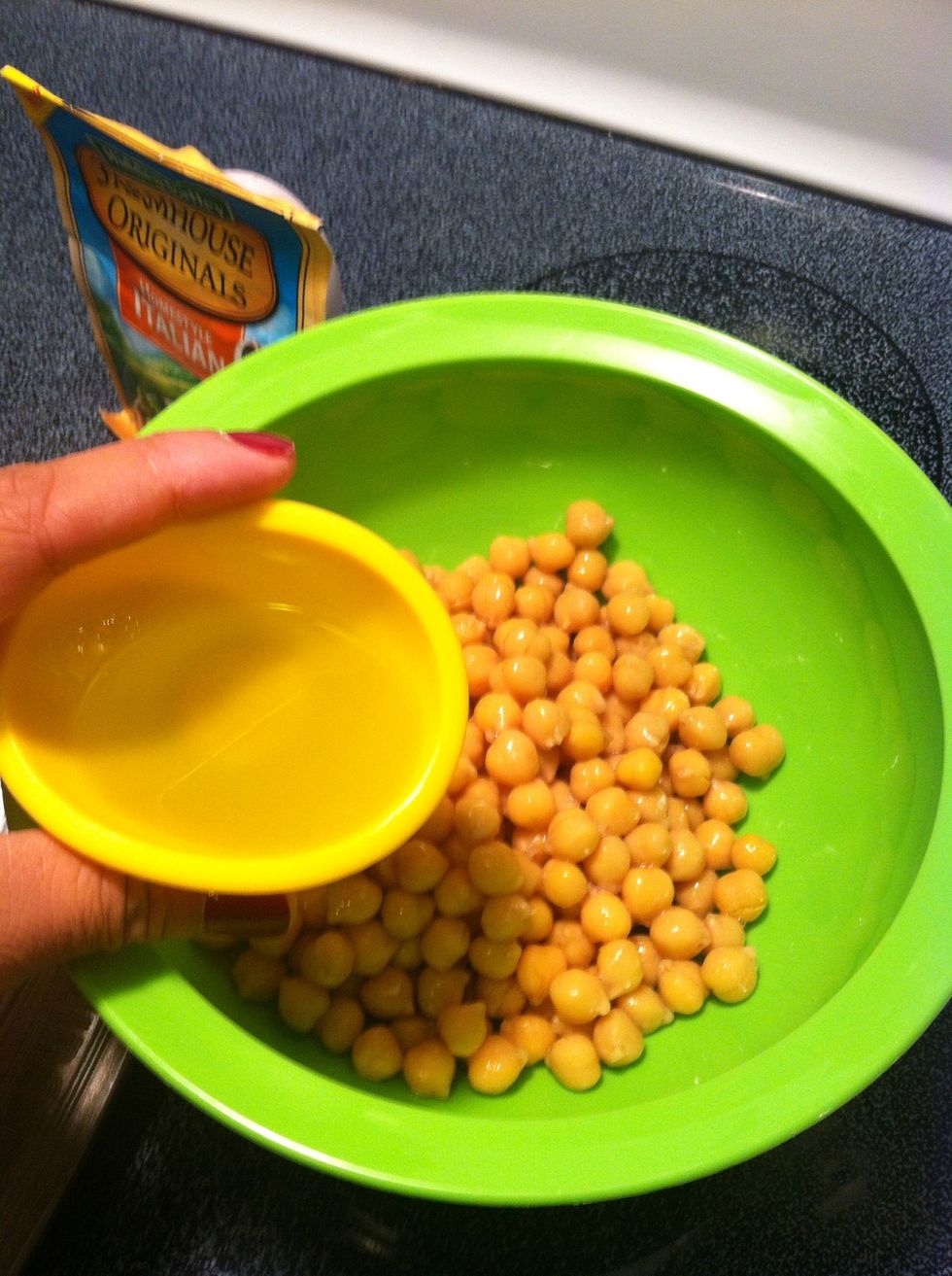 Add olive oil.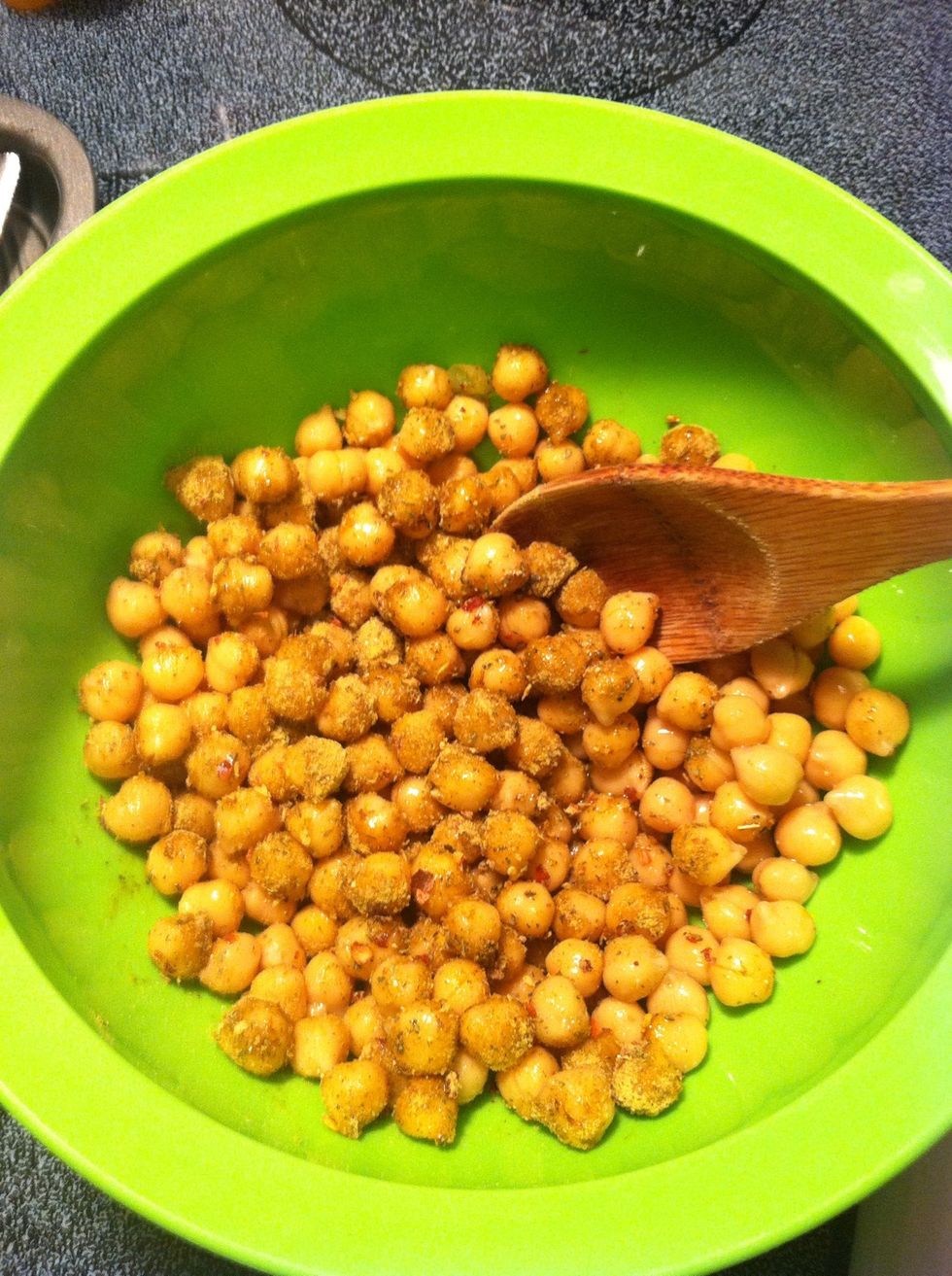 ......and your choice of seasoning mix. I used Italian mix here, but you can choose whatever you want. The ranch seasoning mix is also very good 😋. You can find these in the salad dressing isle.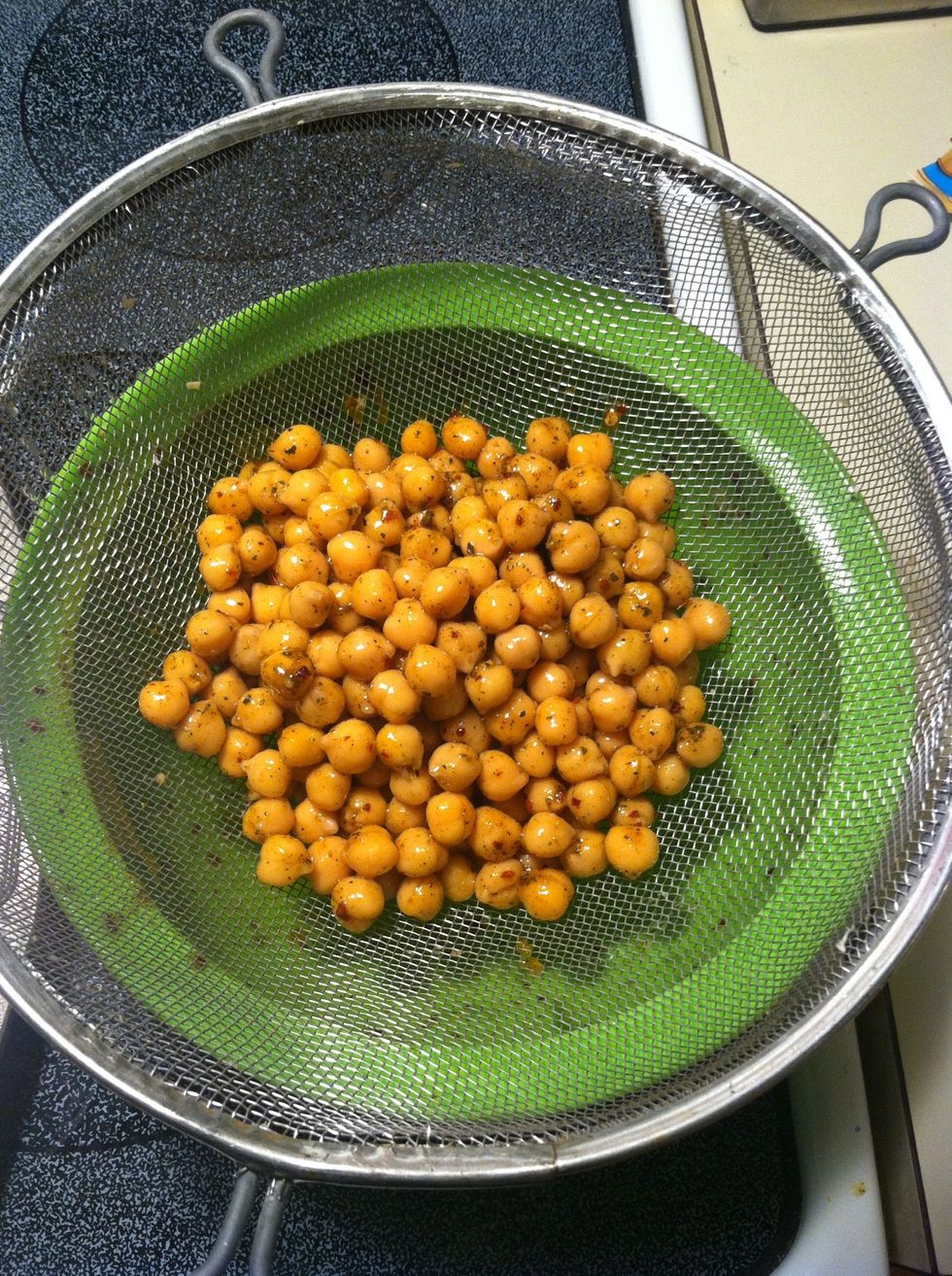 Once mixed very well, drain the oil from the garbanzo beans. You want the garbanzo beans to be crispy, not soggy.... So just drain well👍.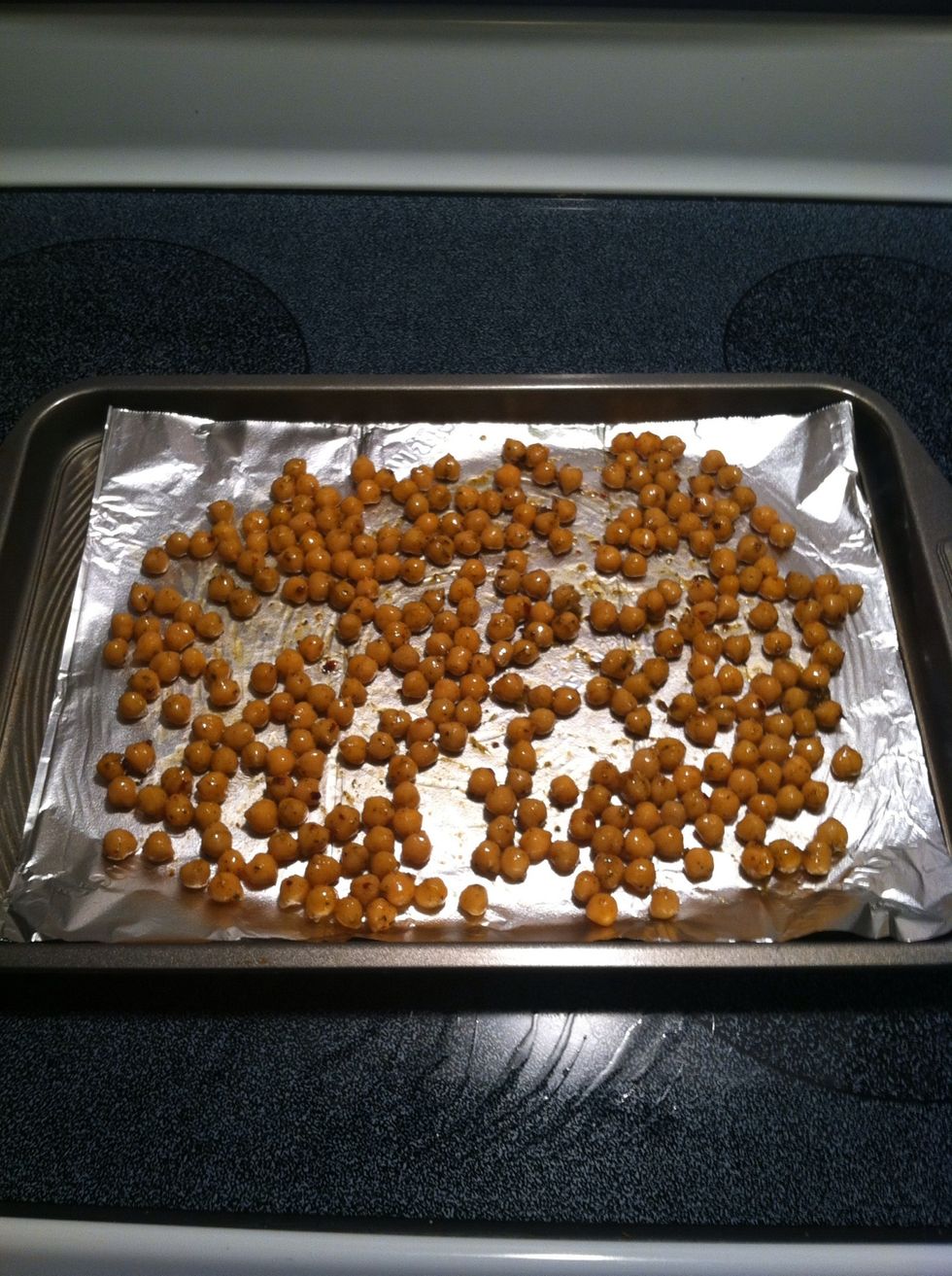 Spread them out on your baking tray. I usually place everything I cook over aluminum to save on cleaning time. I'm lazy like that!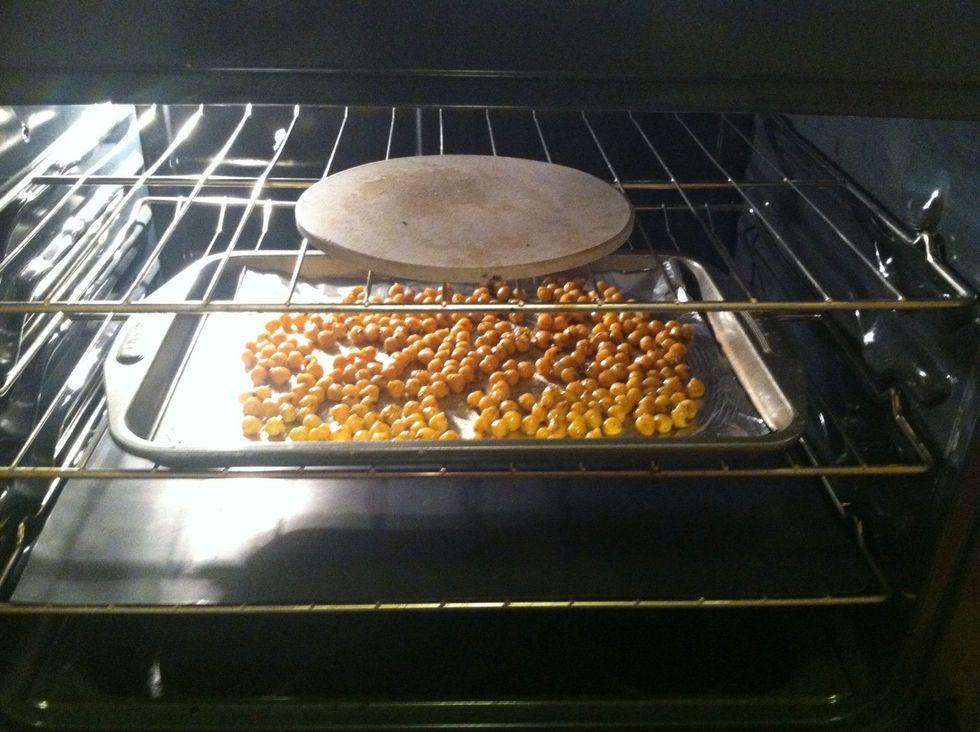 Bake for 35-40 minutes.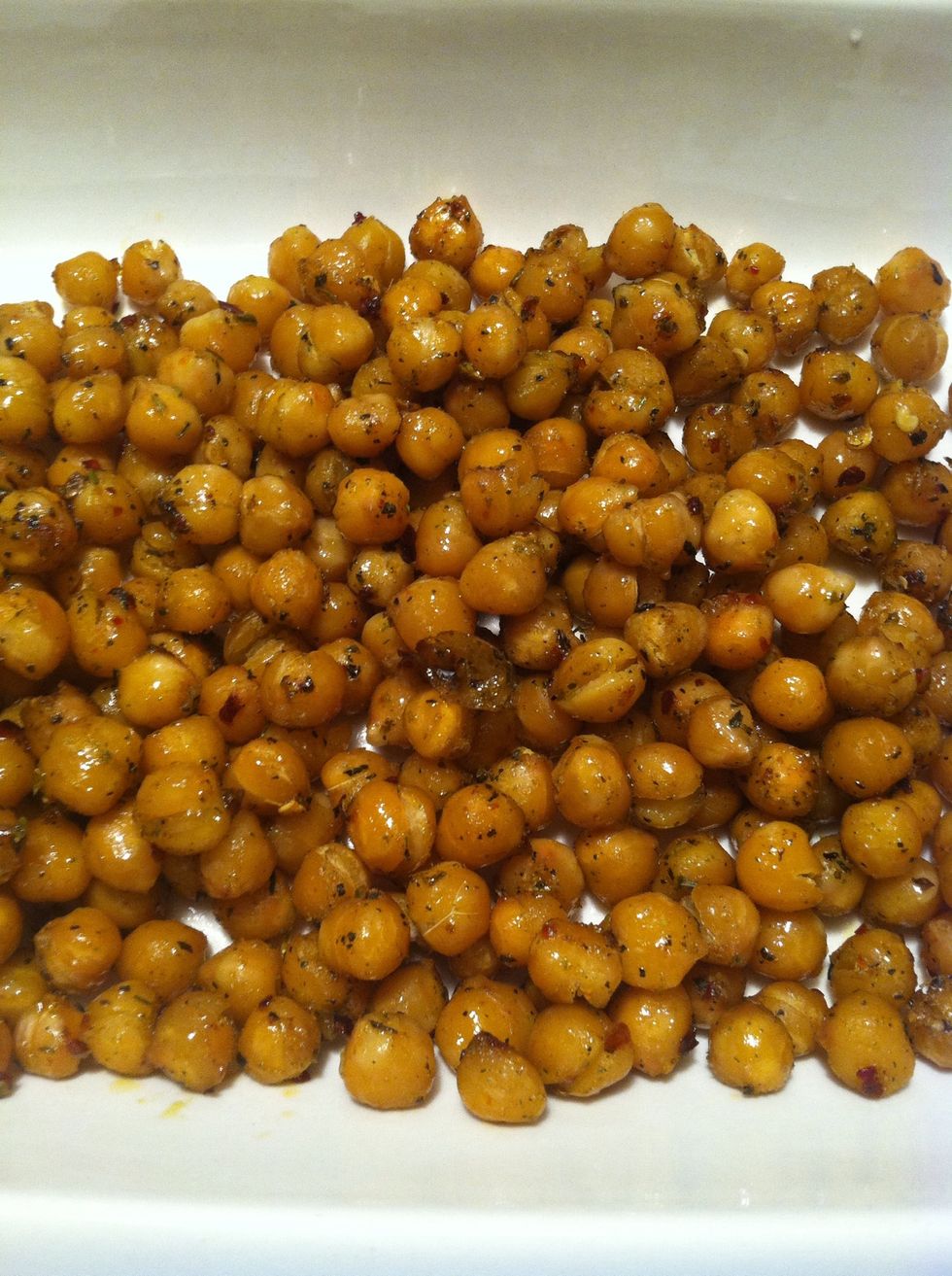 Enjoy!
Can of Garbanzo Beans
0.0c Olive oil
1 package of seasoning mix