Cut your fabric into a rectangle measuring 45in. x 67in. Then cut 8in. x 8in. out of each corner of your fabric.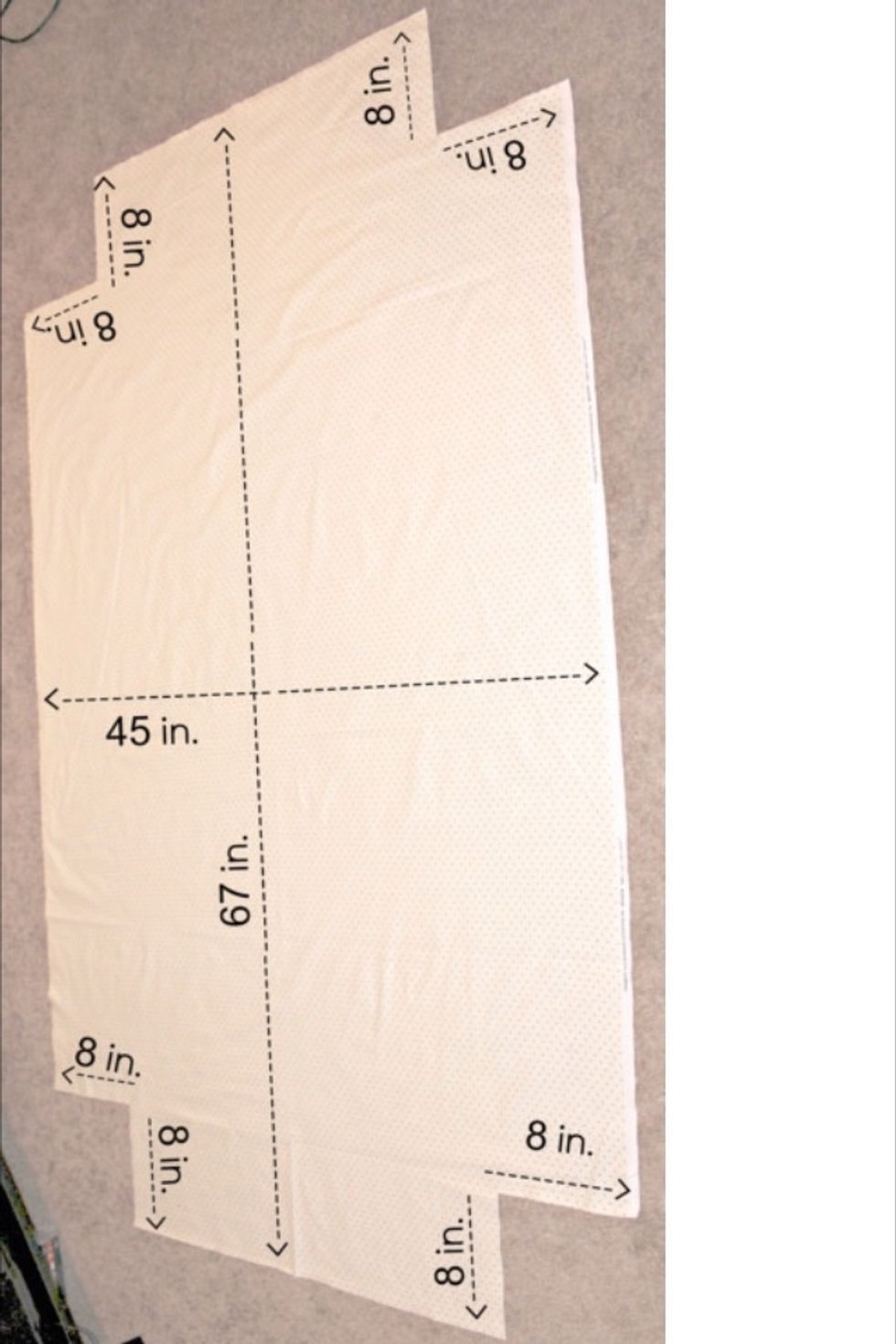 Pull the two sides of each cut out corner together,with the patterned side on the inside, and pin together. It should make a "pocket" of sorts. After your corners are pinned, sew each corner together.
Fold the edge of your sheet over 1/4in. all around and iron, pinning as you go.
Pin or mark a spot for your "start and stop" point to leave an opening, this is where you will insert your elastic.
Sew your ironed down edges all the way around. ( make sure there is enough room to slide your elastic in)
Attach a safety pin to the beginning of your elastic and insert in the opening you left while sewing. Start stringing your elastic all the way around until you reach your open again.
Sew the two ends of your elastic together using a zig-zag stitch. I went over it quite a few times to make sure it stays sewn. Then sew the open whole and you're done! Easy, right?
2 yards of cotton fabric
Measuring tape
Fabric pins
80 inches of 1/4 inch elastic
Fabric scissors
Sewing machine
Iron
Safety pins
Parker Kabalan
Mother and wife. College student living a vegetarian lifestyle in Salt Lake City, Utah.