How to make a creative pop-up card
How to make a card that actually means something :)
21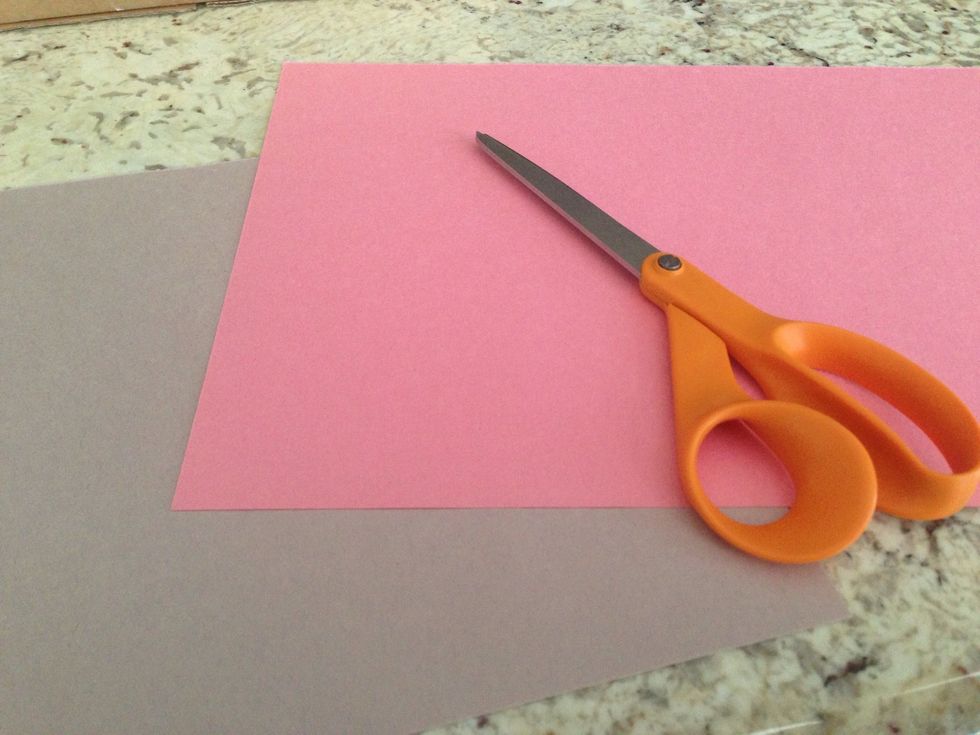 Gather all the materials.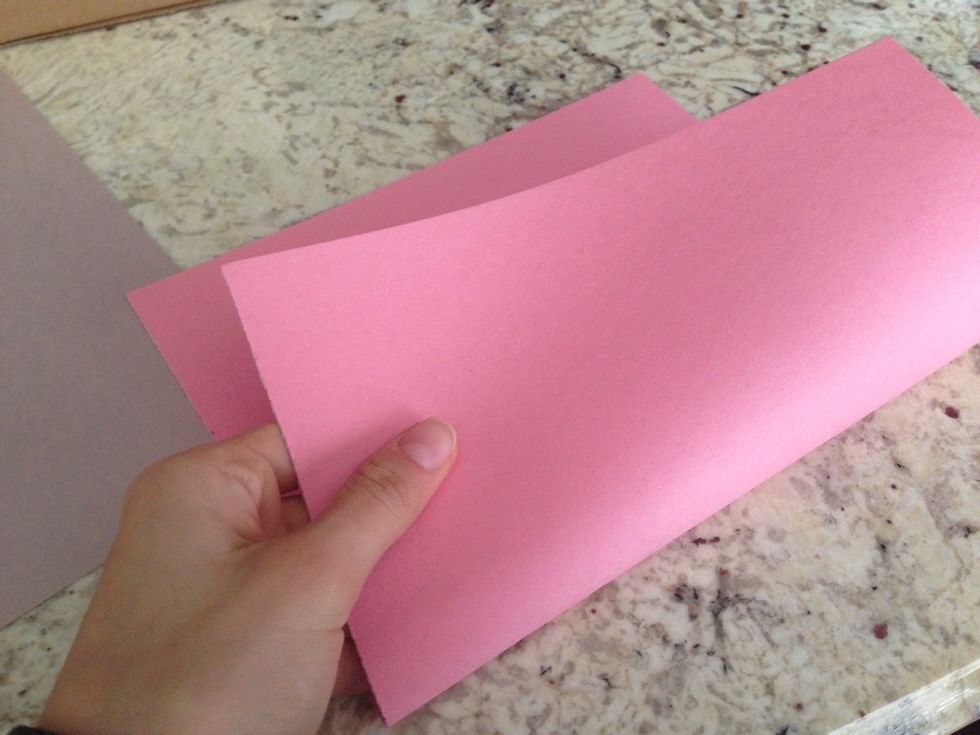 Choose one of the papers and fold in half.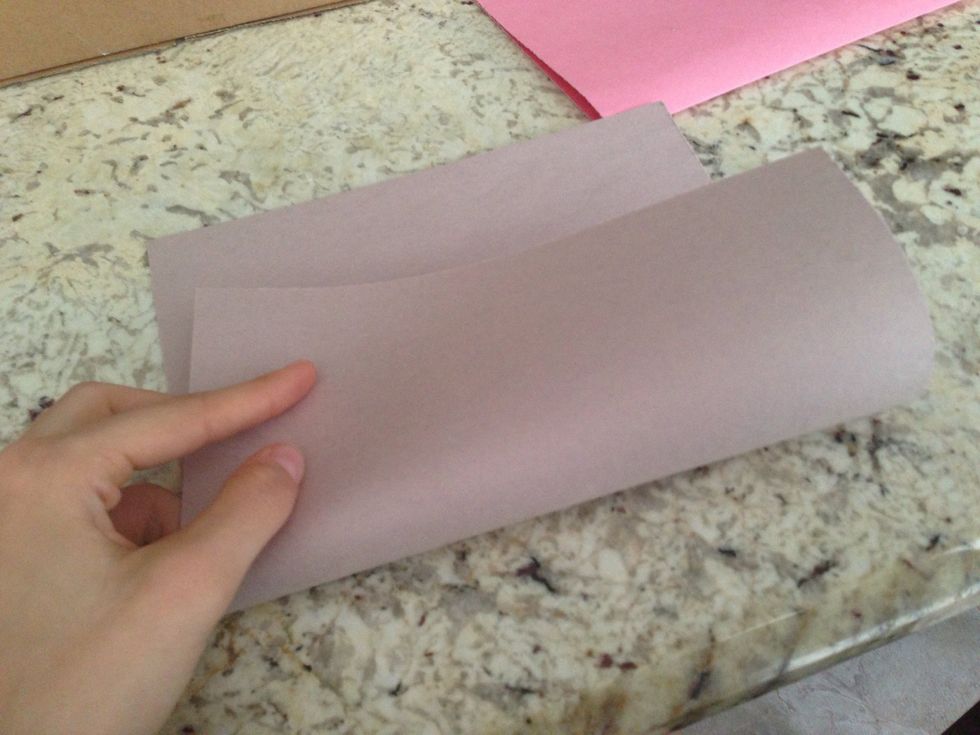 Take another piece of paper and fold it in half like the first one.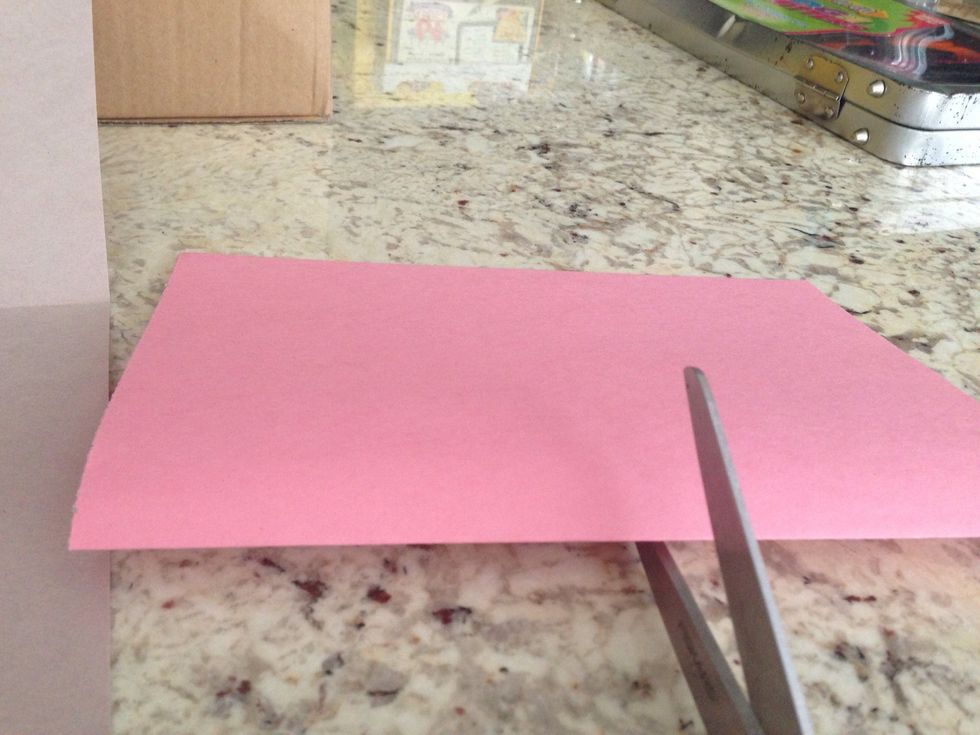 Pick the piece of paper you want to be on the inside of the card. (I suggest white or a lighter color so that your writing will show up.) Make sure the open side of the paper is facing away from you.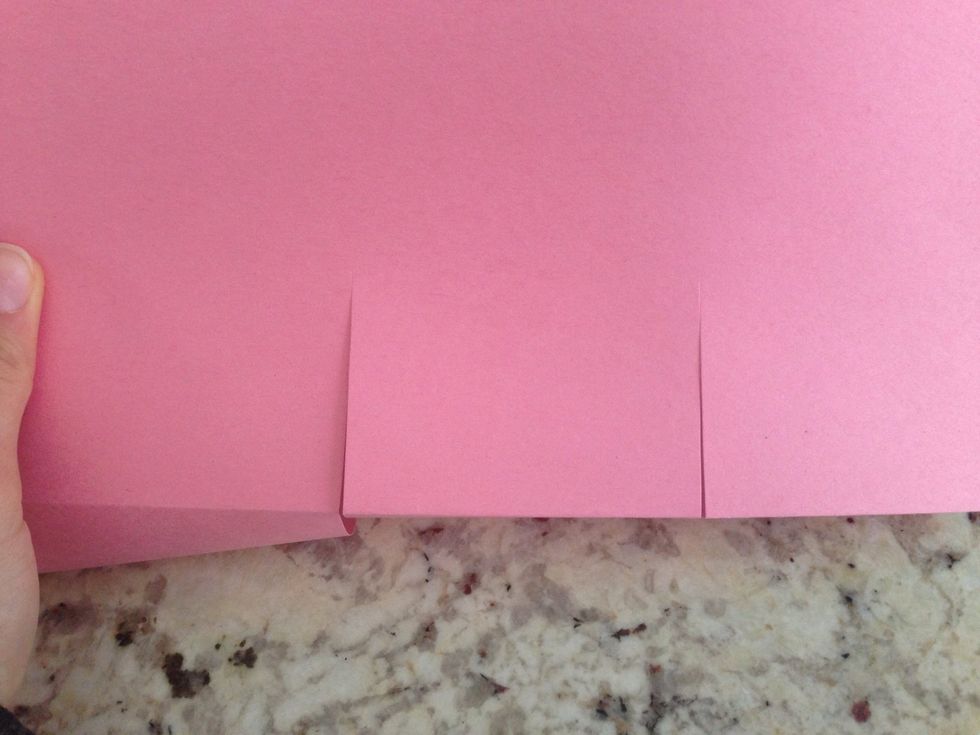 With the plain scissors, make two slits in the center of the card about a quarter way into the paper. They should also be equal distance from each other. Your making what looks like a little square.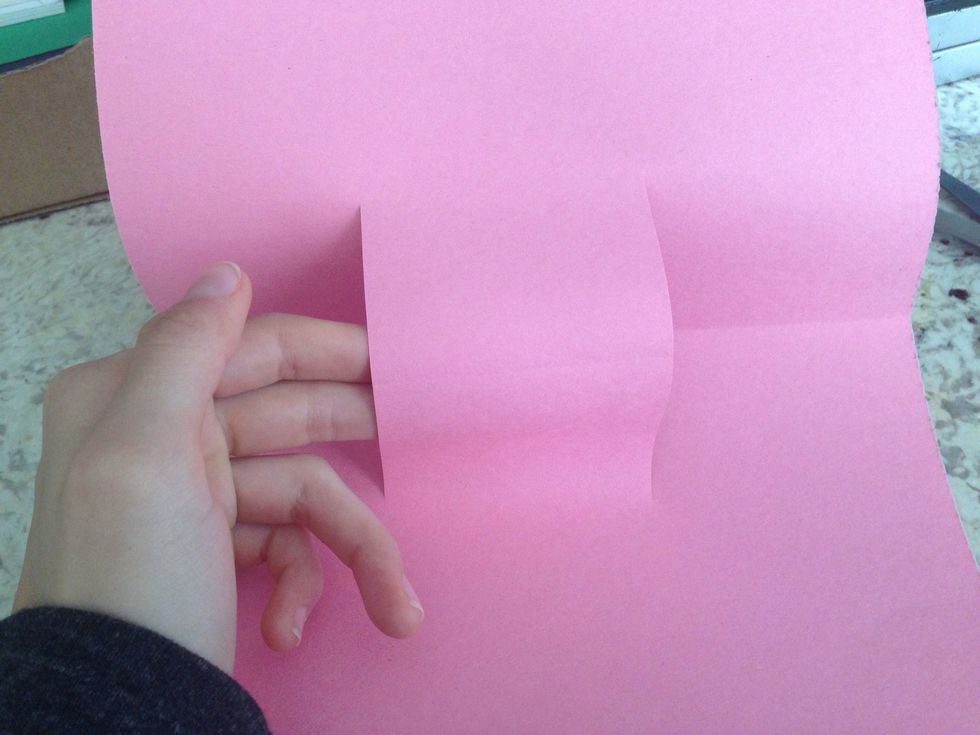 Now open up the card and push the little square section forward. Be careful not to rip it.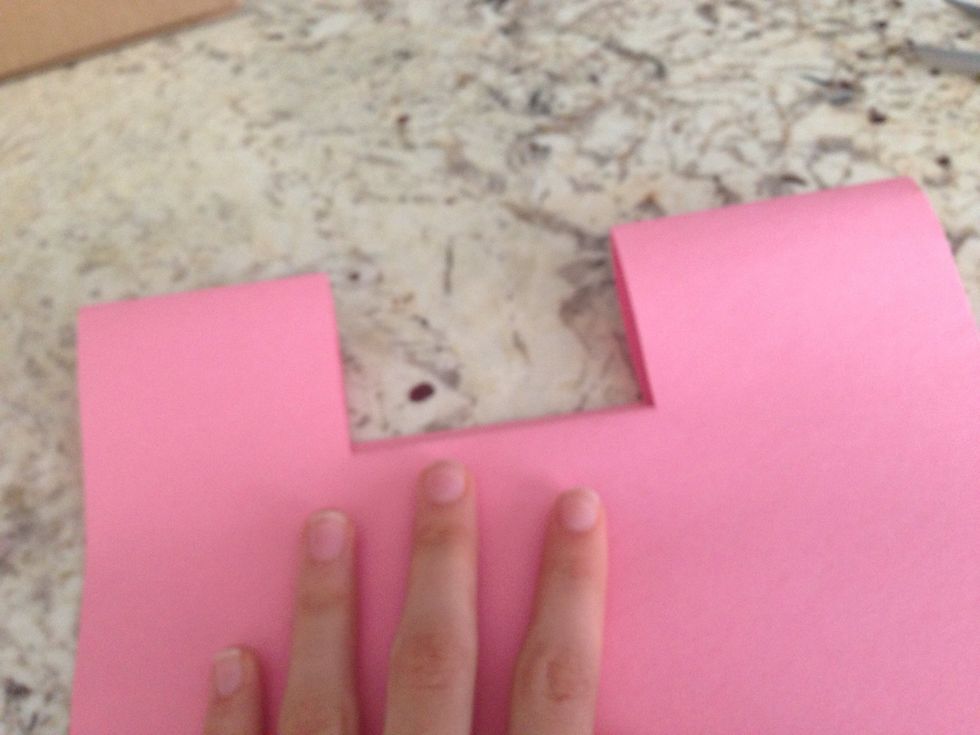 After pushing the little square part forward make it crease by folding the card back in half and pressing the area with the little square section down with your hand.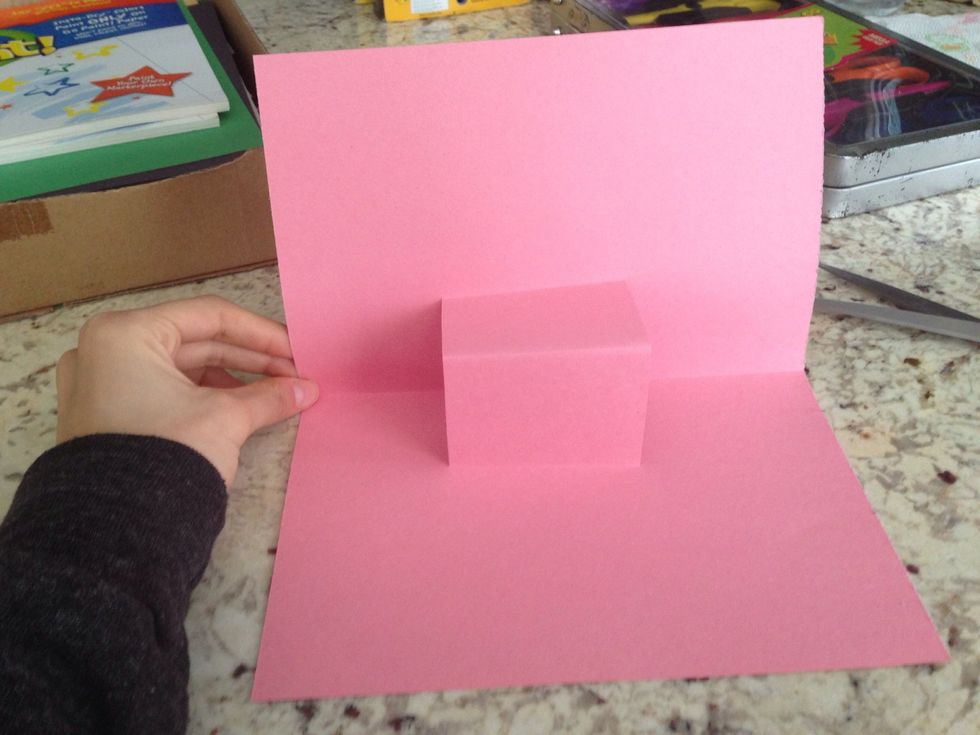 Open up the card and you are left with a pop-up box in the middle :)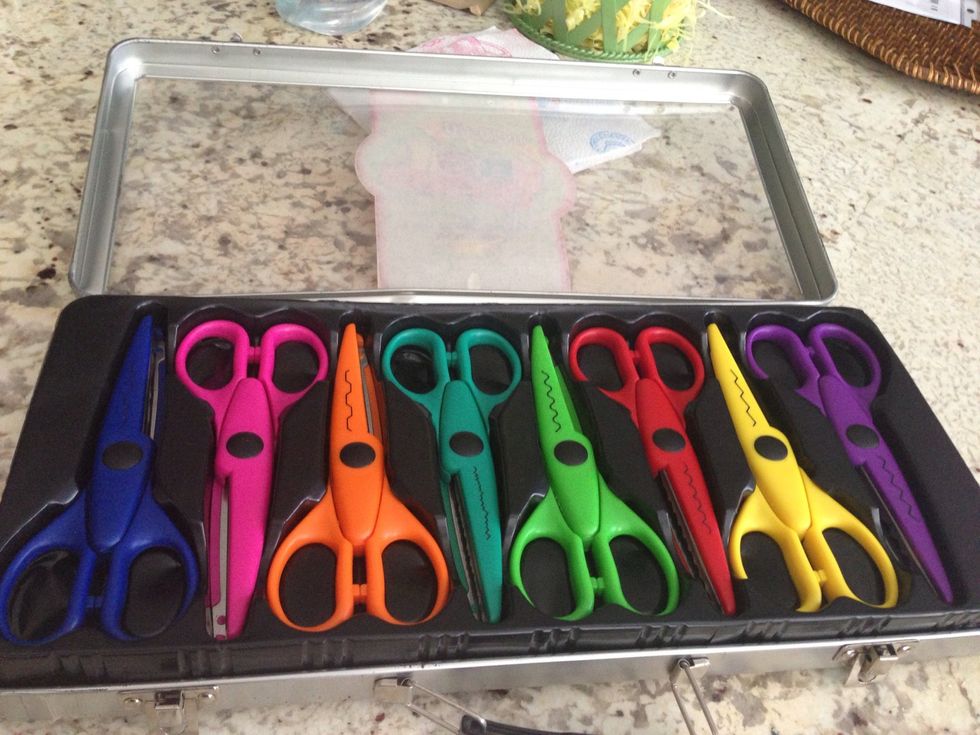 Pick one craft scissor to use.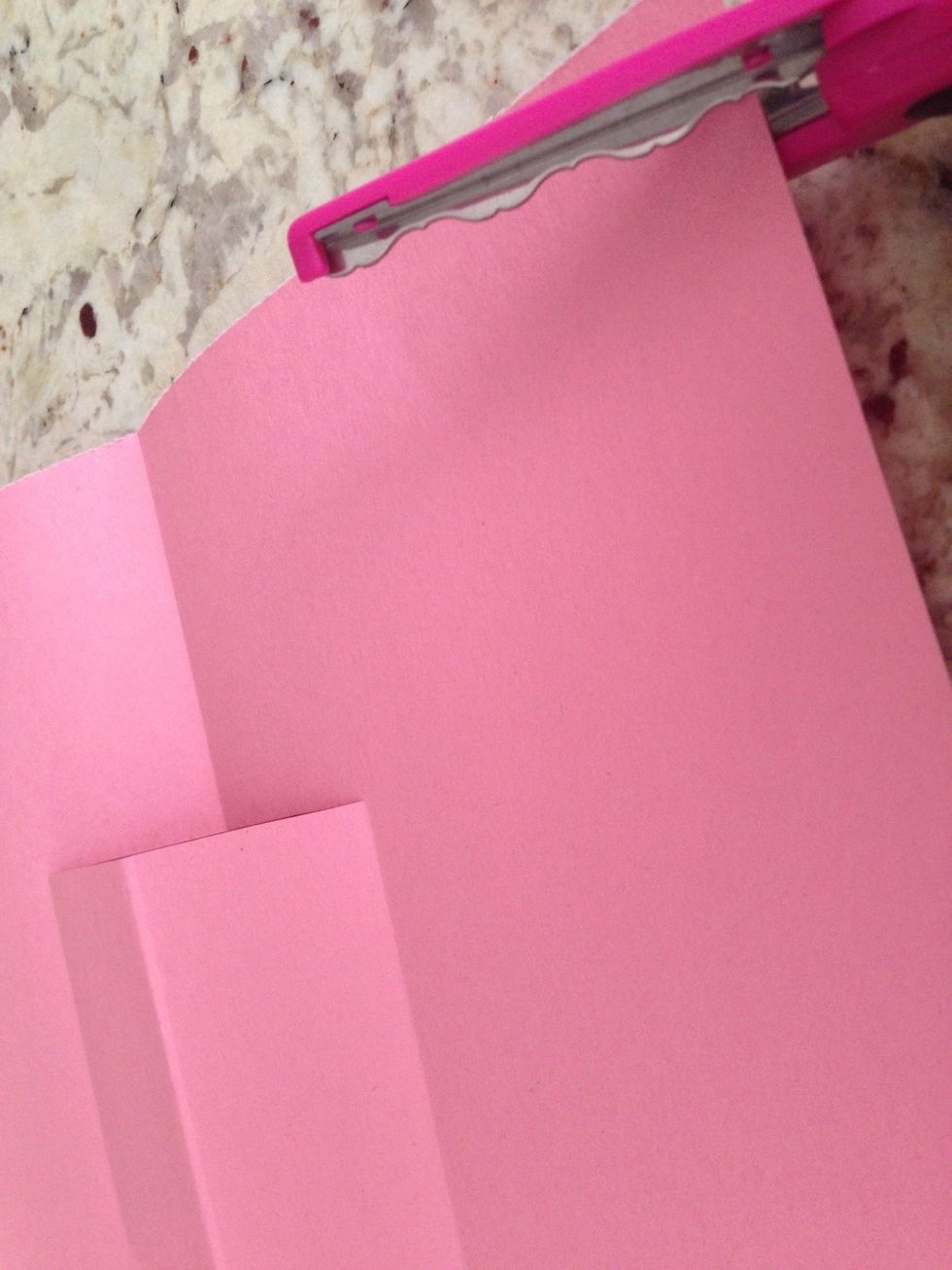 With the craft scissor, cut around the border of the card.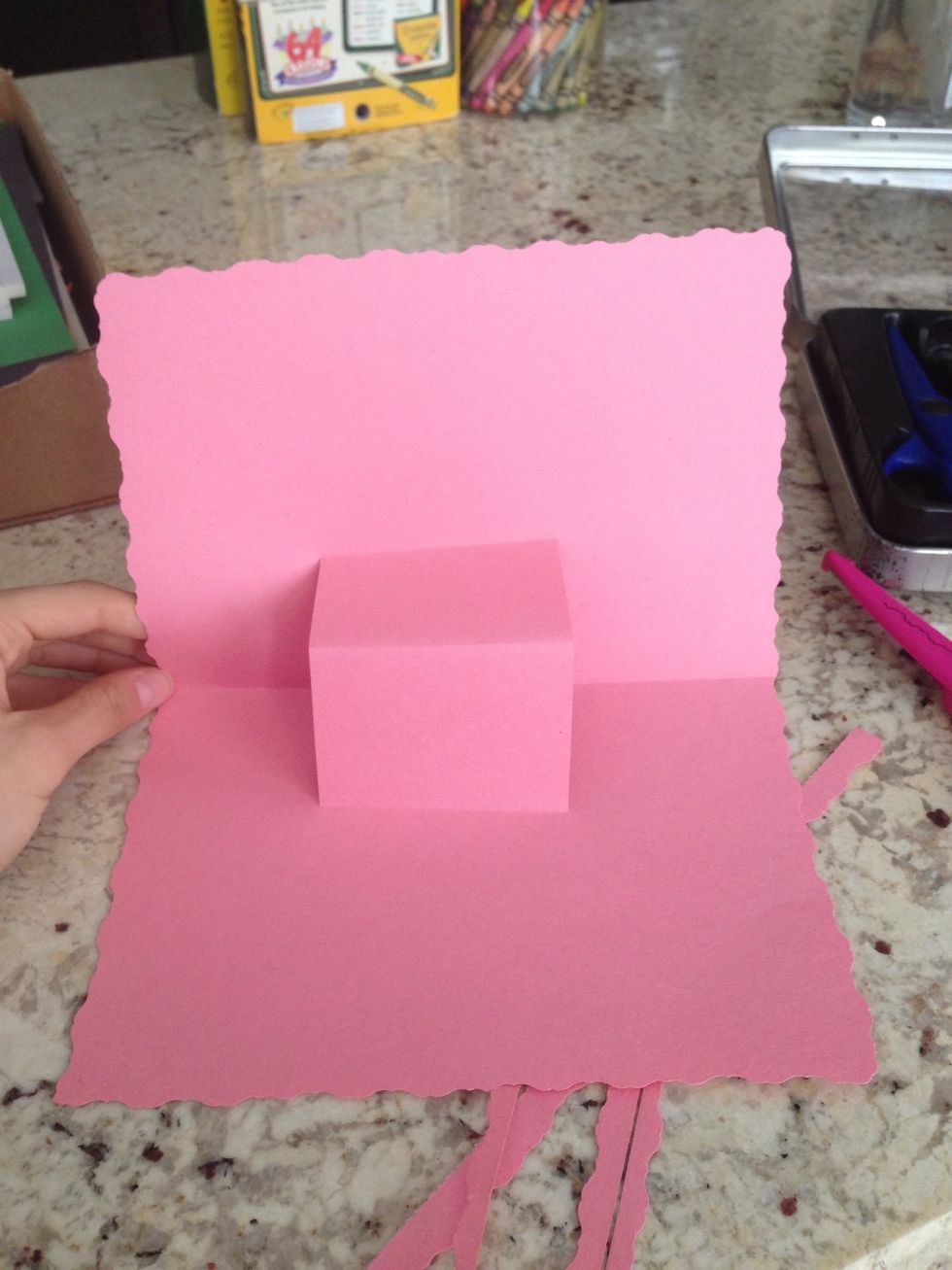 Don't throw away the scraps of paper. You will use them later on :)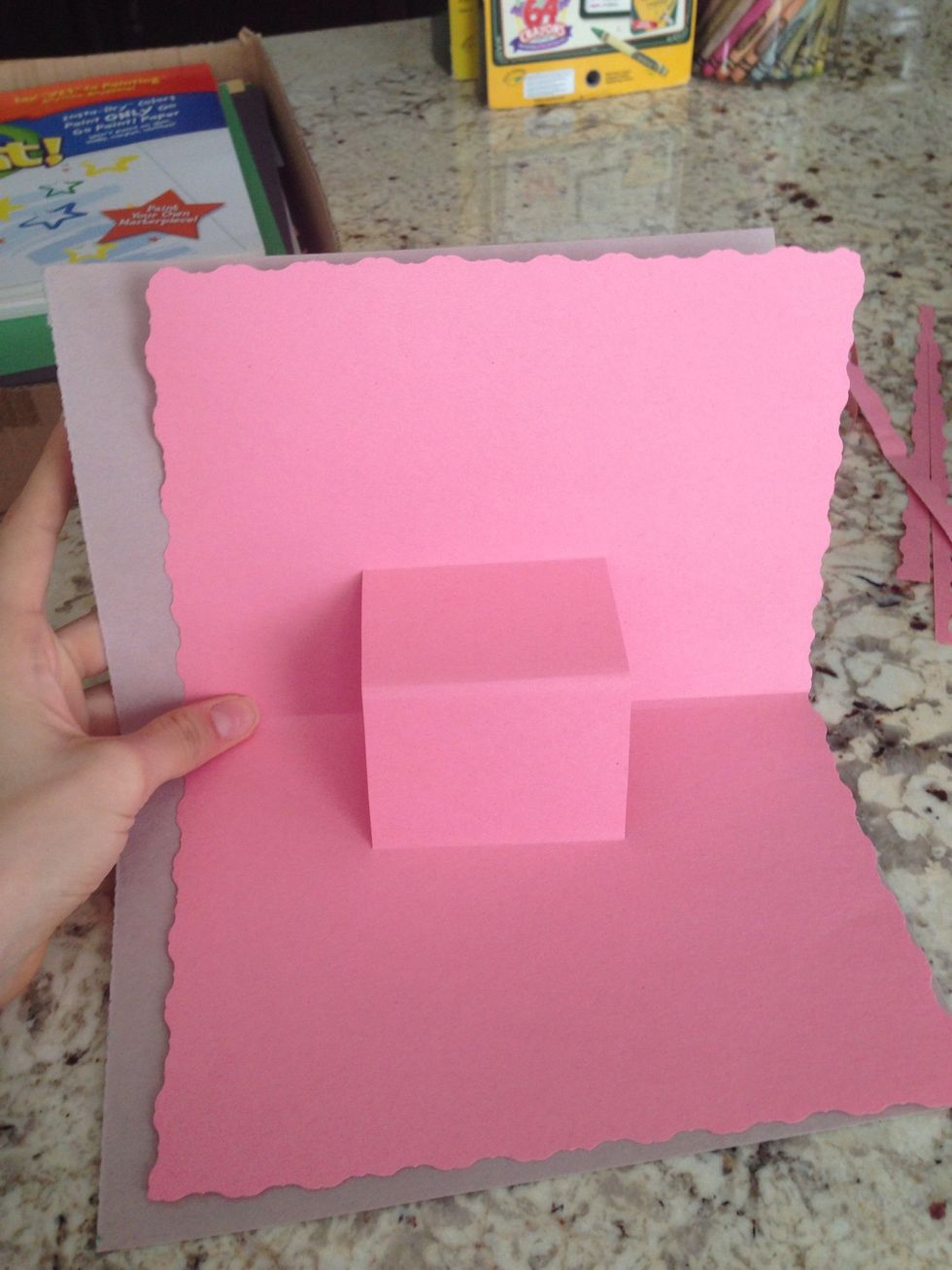 Now place the pop-up paper inside of the other piece of paper. This paper covers up the pop-up hole.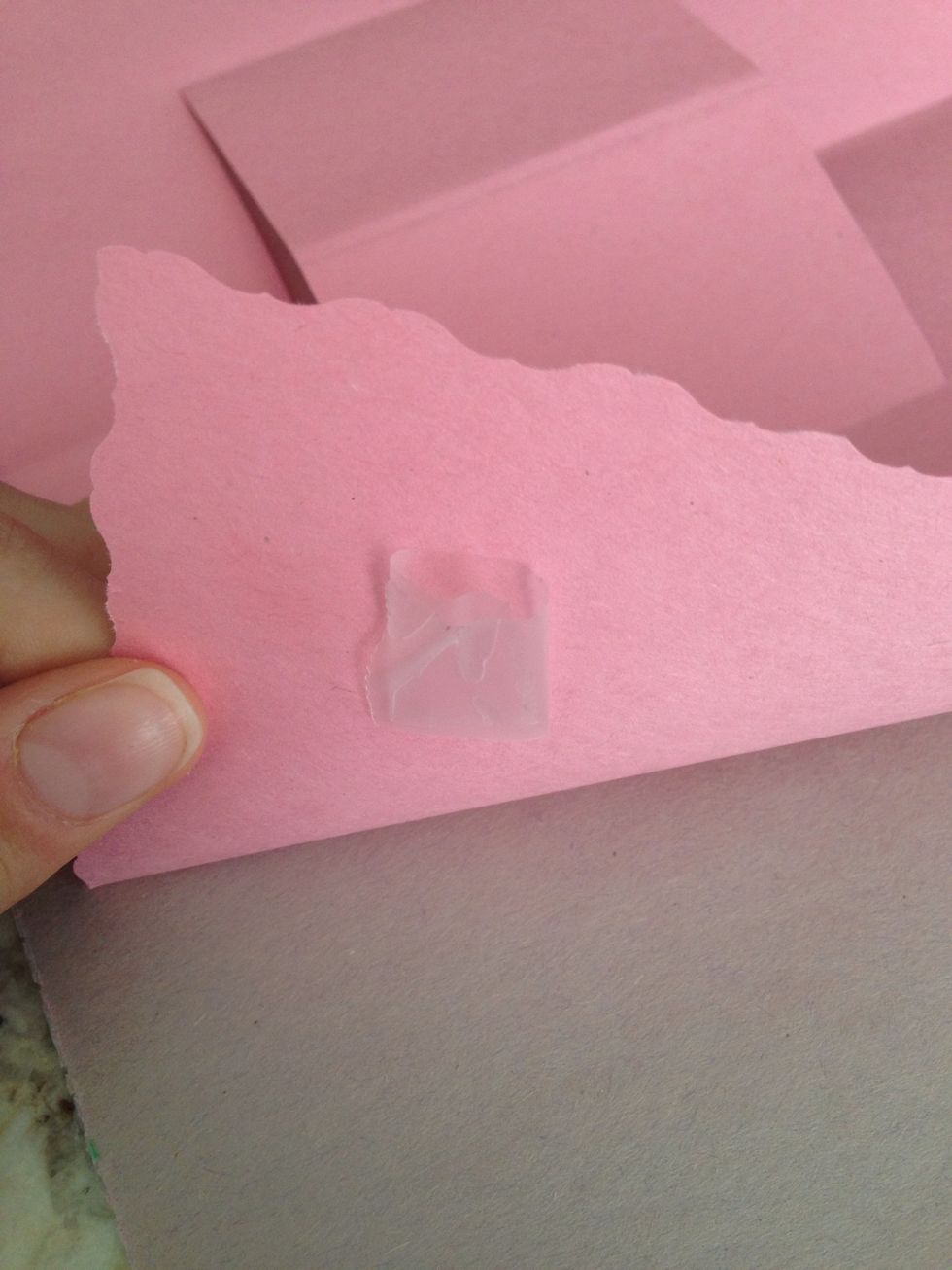 Tape the pop-up paper to the other piece of paper.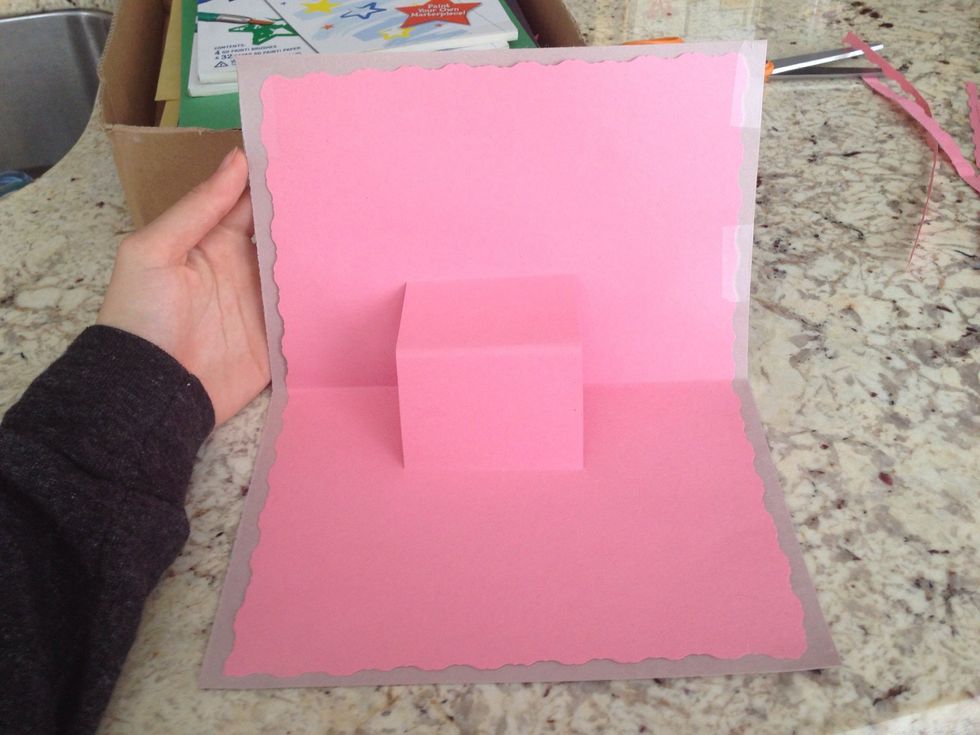 After taping, your card should look like this :)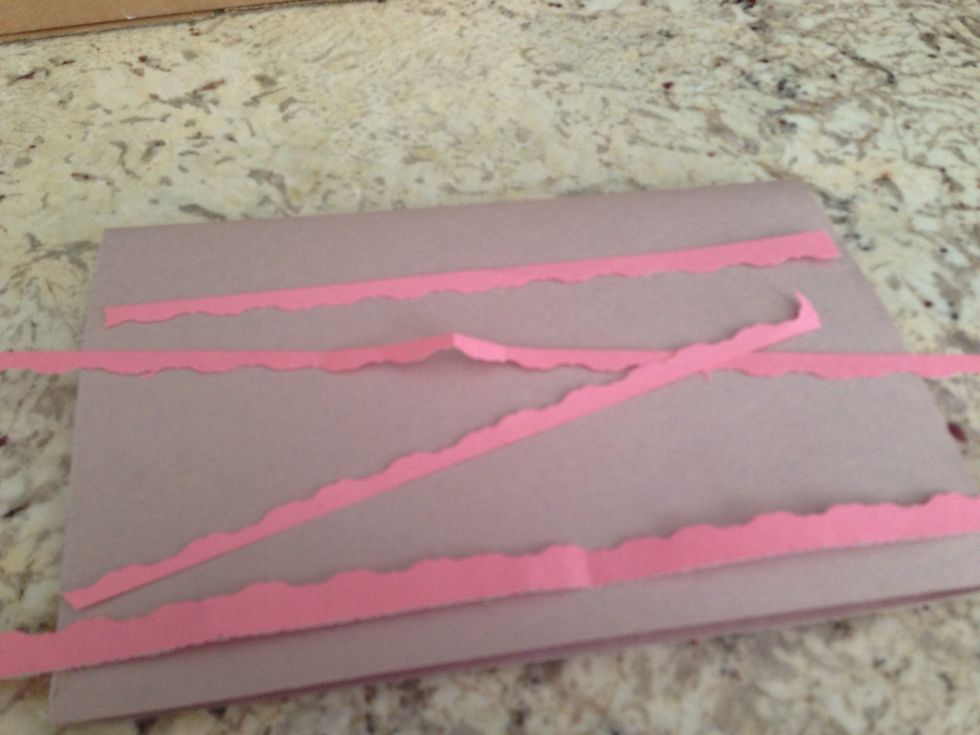 Now close the card and take the scraps of paper that were saved from earlier.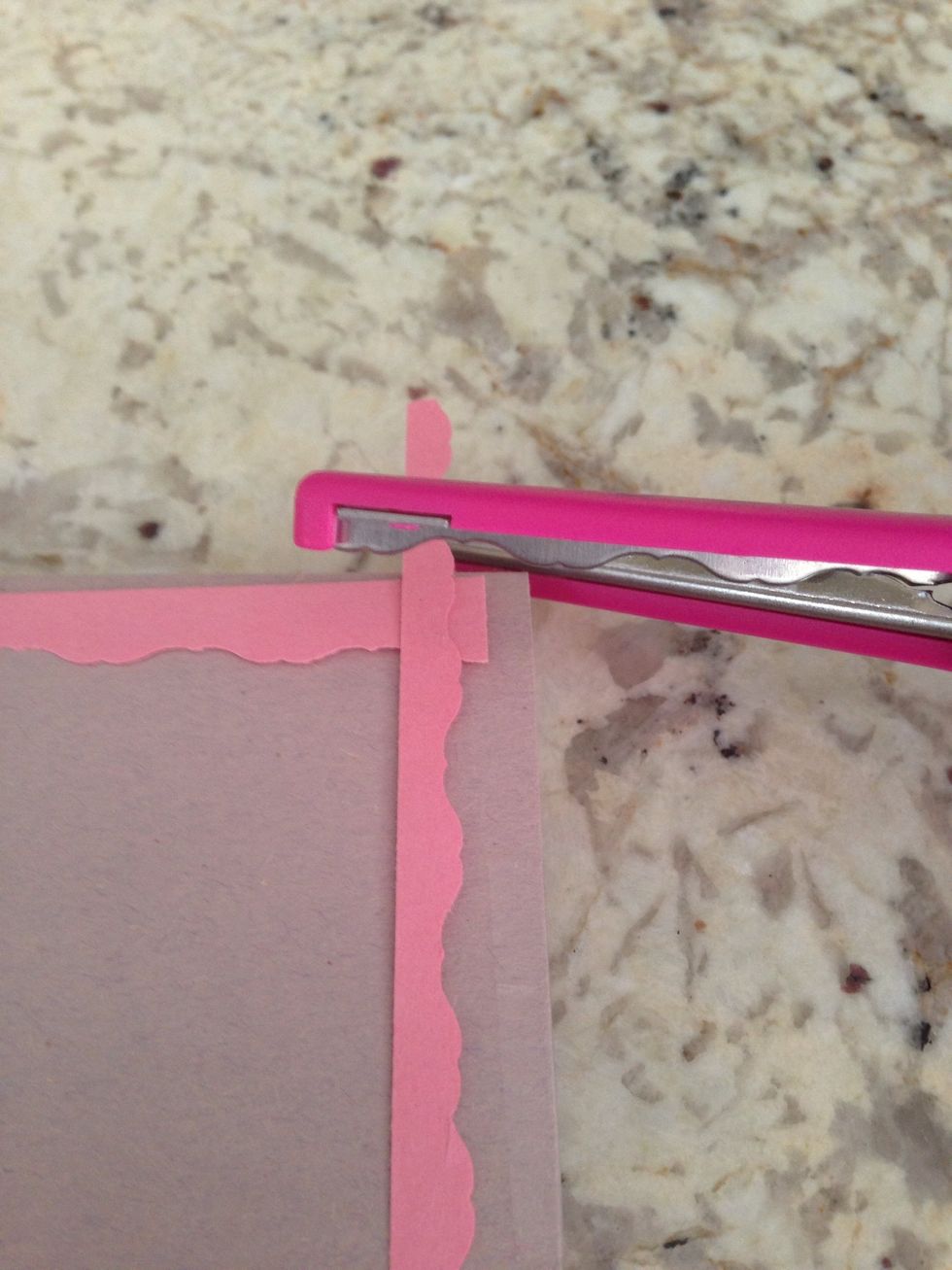 Trim the scraps of paper to border the outside of the card :)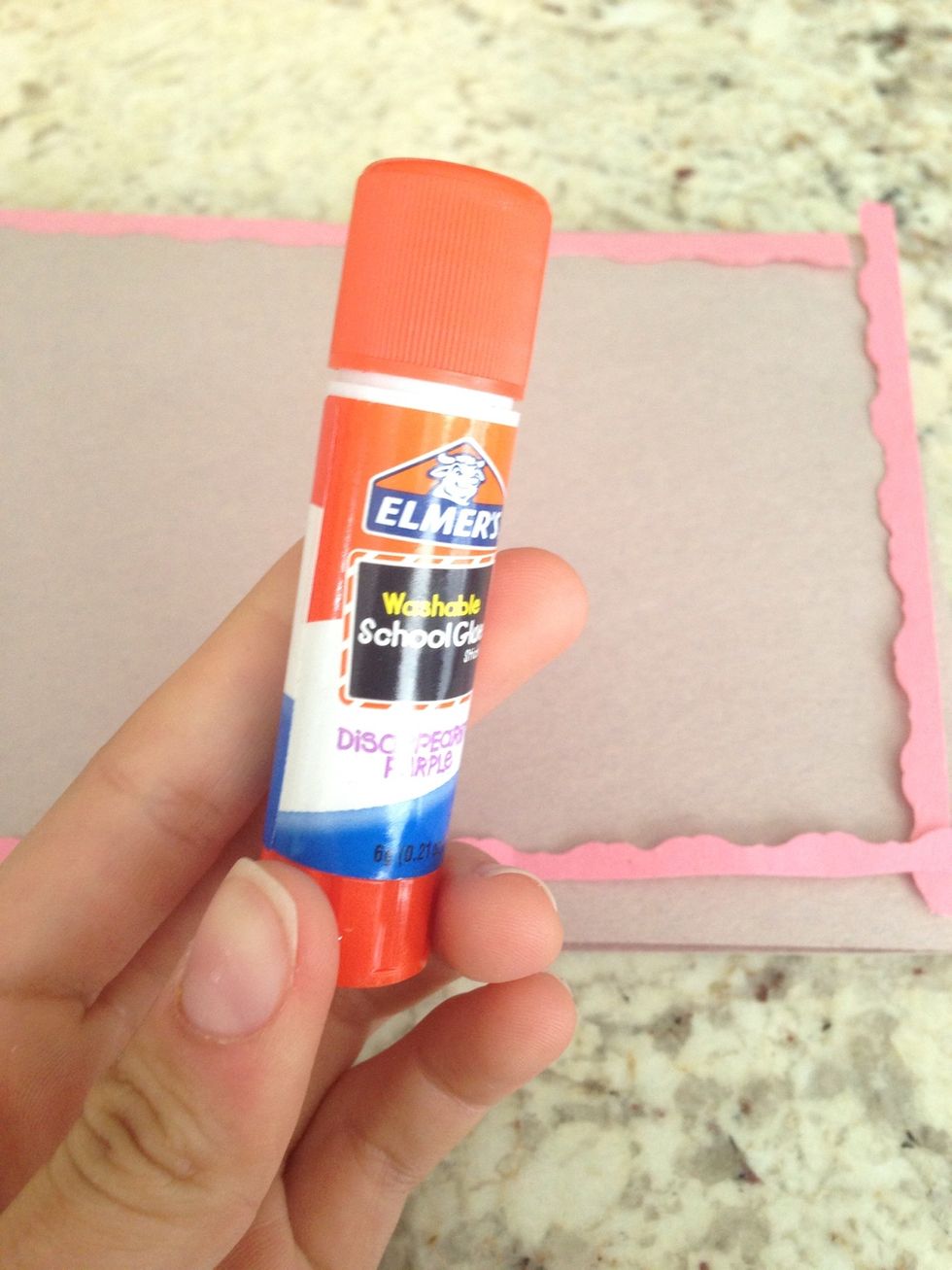 Glue down the scraps of paper to make a beautiful border around the front of the card.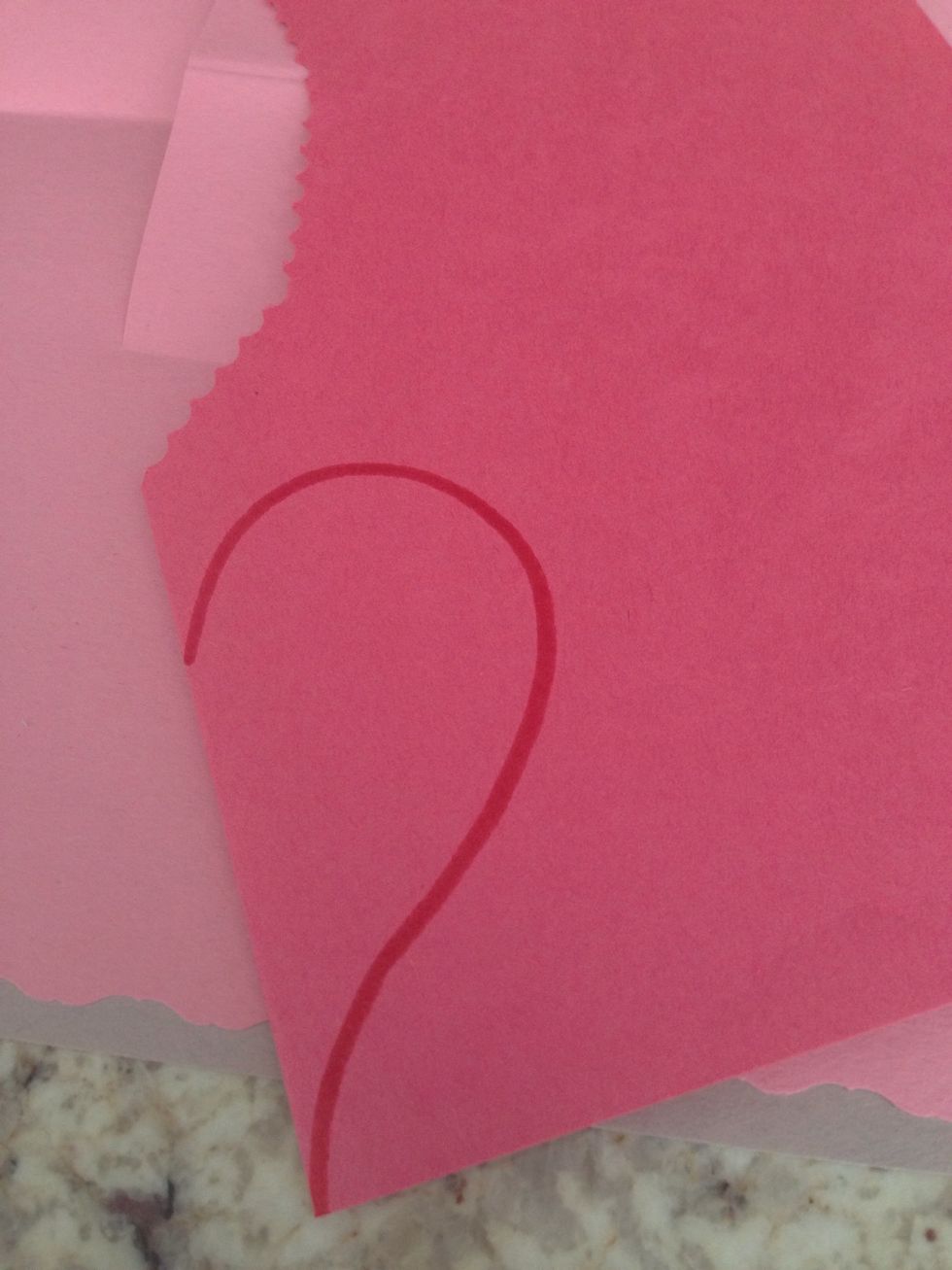 Now take a third piece of paper, any color, and make the shape you want to pop-up out of the card. I chose to make a heart :)
After you cut out your shape, put a piece of tape on the back side of it.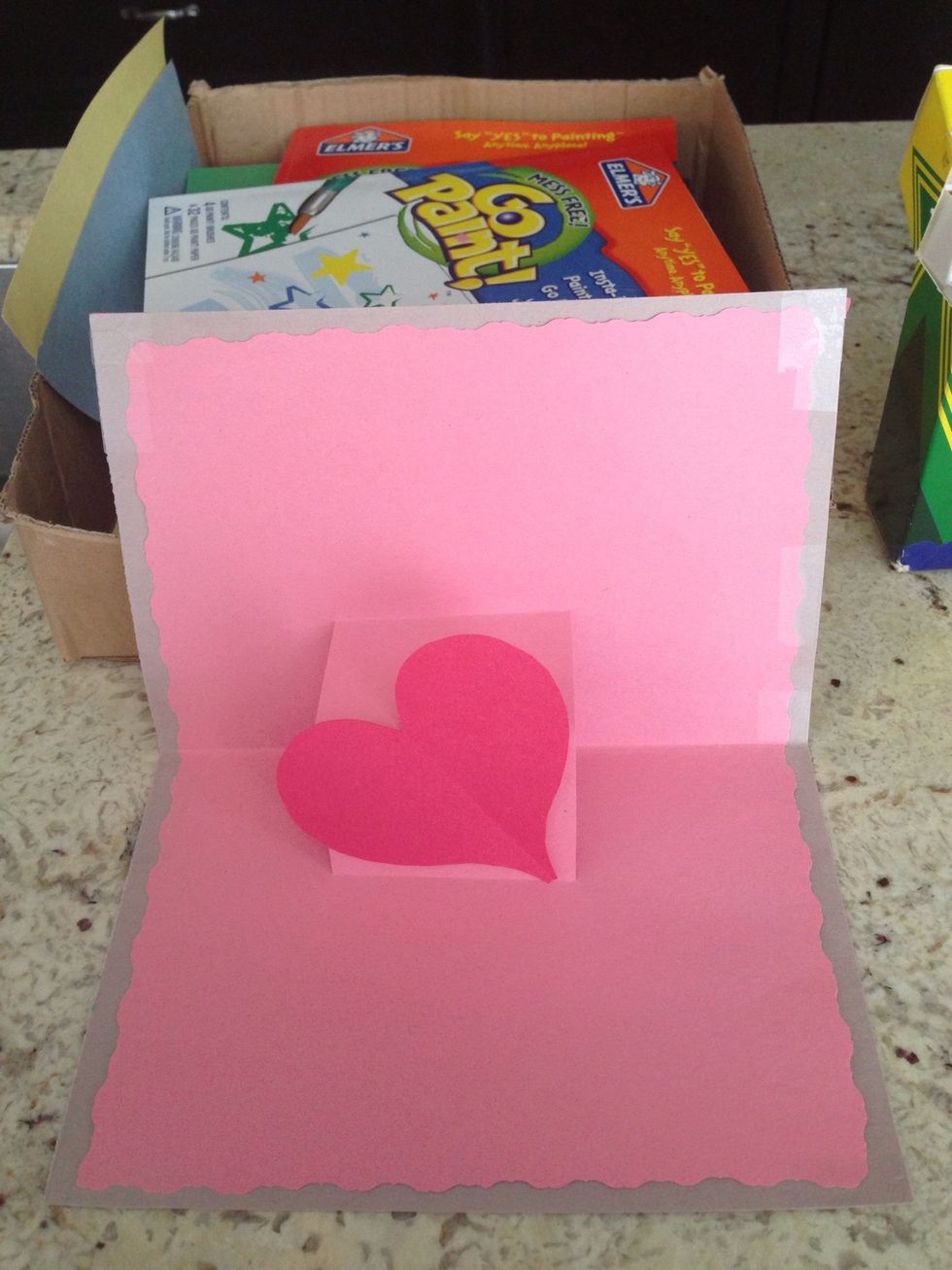 Press the shape onto the pop-up box, and you have now made a pop-up card! :)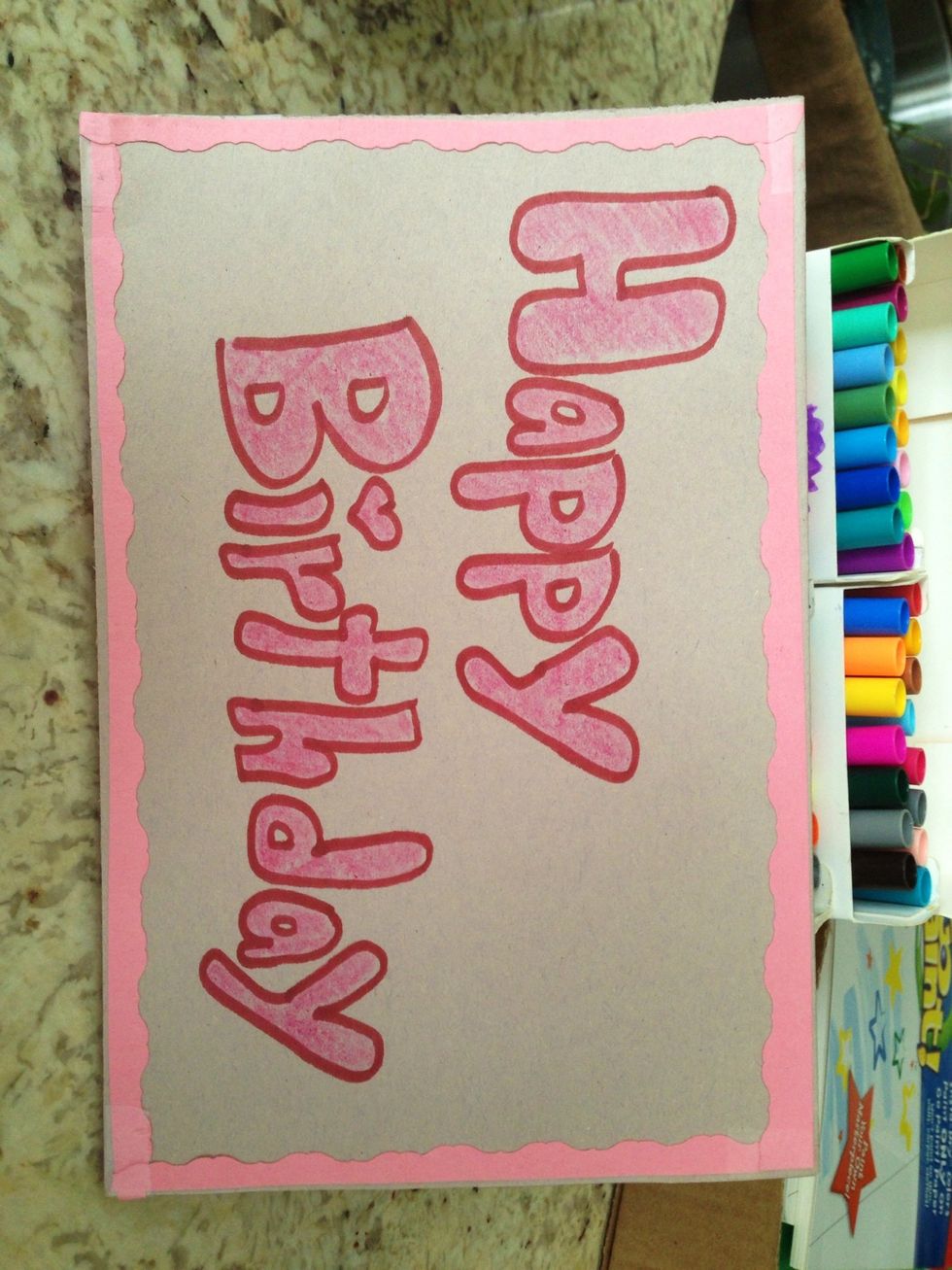 Decorate however you like :)
1.0 Pack of Craft Scissors
3.0 Pieces of Construction Paper(Colored or white)
1.0 Glue Stick
1.0 Pair of Scissors
1.0 Roll of Tape
1.0 Pack of Markers and or Crayons