Equipment required:Bowls, wooden spoon, chopping board, springform pan, electric mixer, knife and measuring cups.
Wash your hands before cooking, roll up long sleeves and tie up long hair.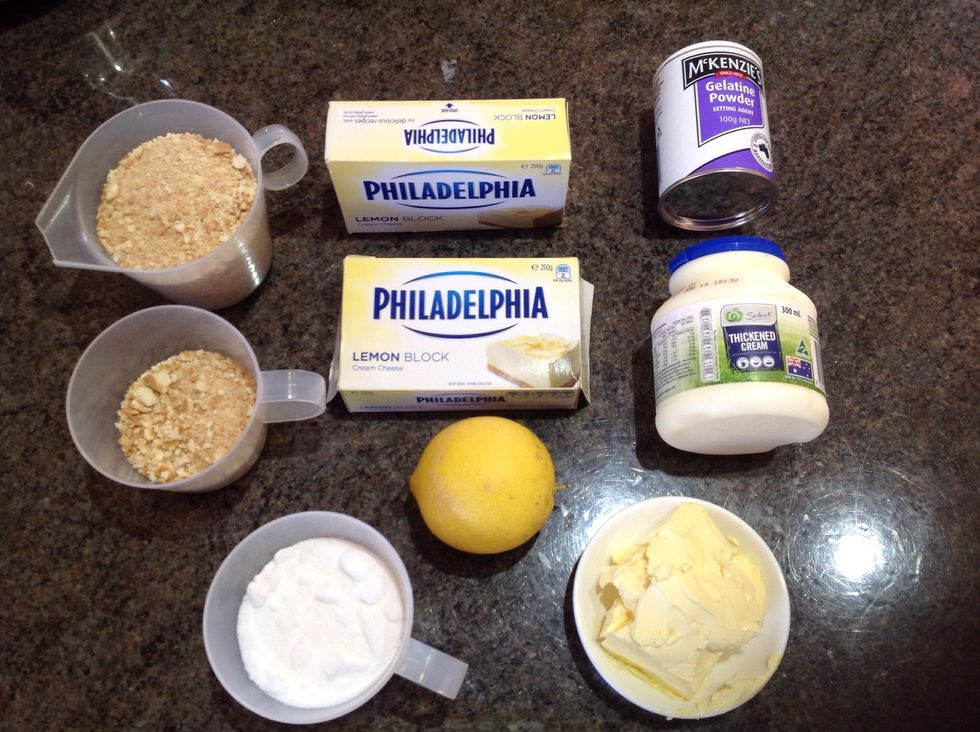 Lay out all your ingredients.
Melt butter for twenty seconds.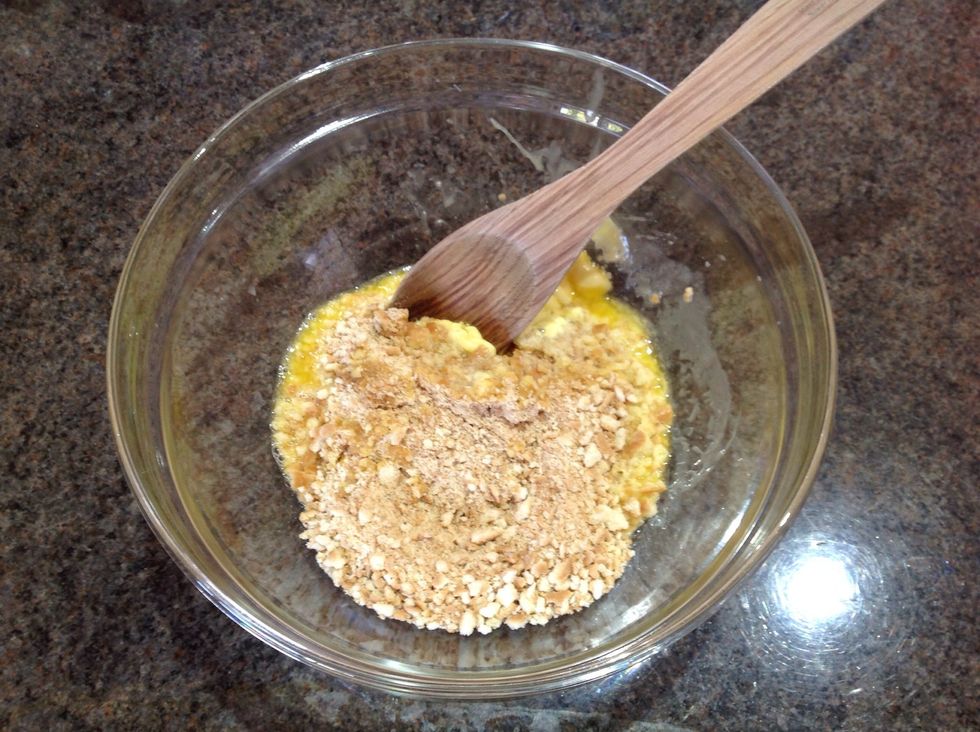 Combine the biscuit crumbs and butter in a bowl.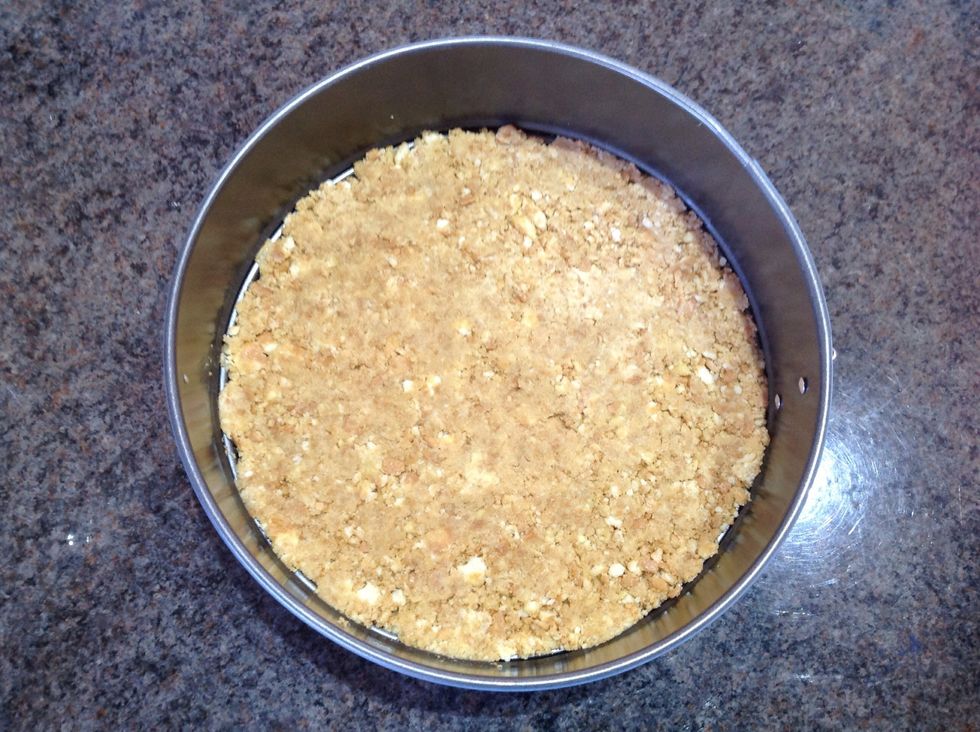 Press into the base of a greased and lined 20cm round springform pan then put into the freezer.
BEAT the PHILLY and sugar with an electric mixer until smooth.
Boil 1/4 cups of water then dissolve gelatine in the boiling water. Set this aside for 5 minutes before adding it to the filling. Don't add hot gelatine to a cold mixture for it will form lumps.
Don't pour out boiling water too fast for it may splash out onto you.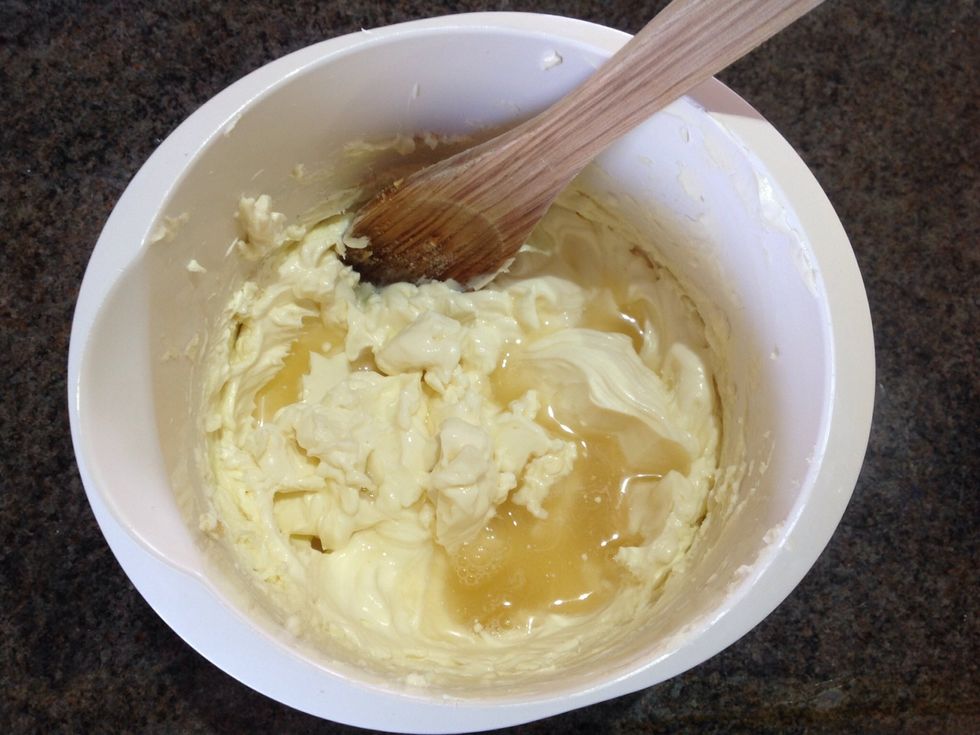 Stir in the gelatine.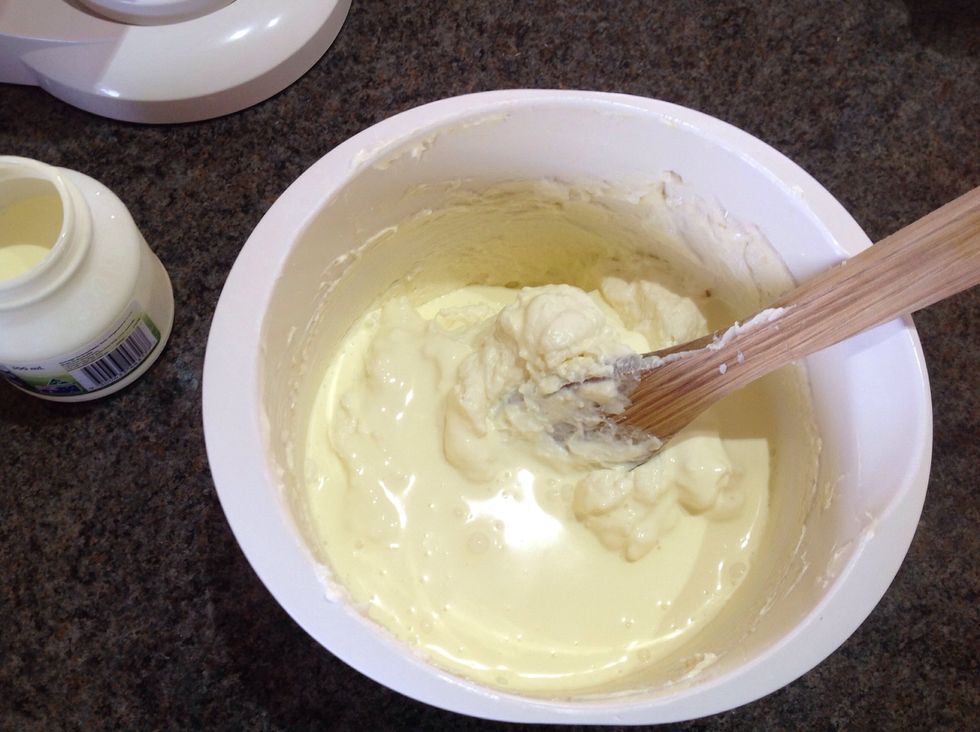 Fold in the cream.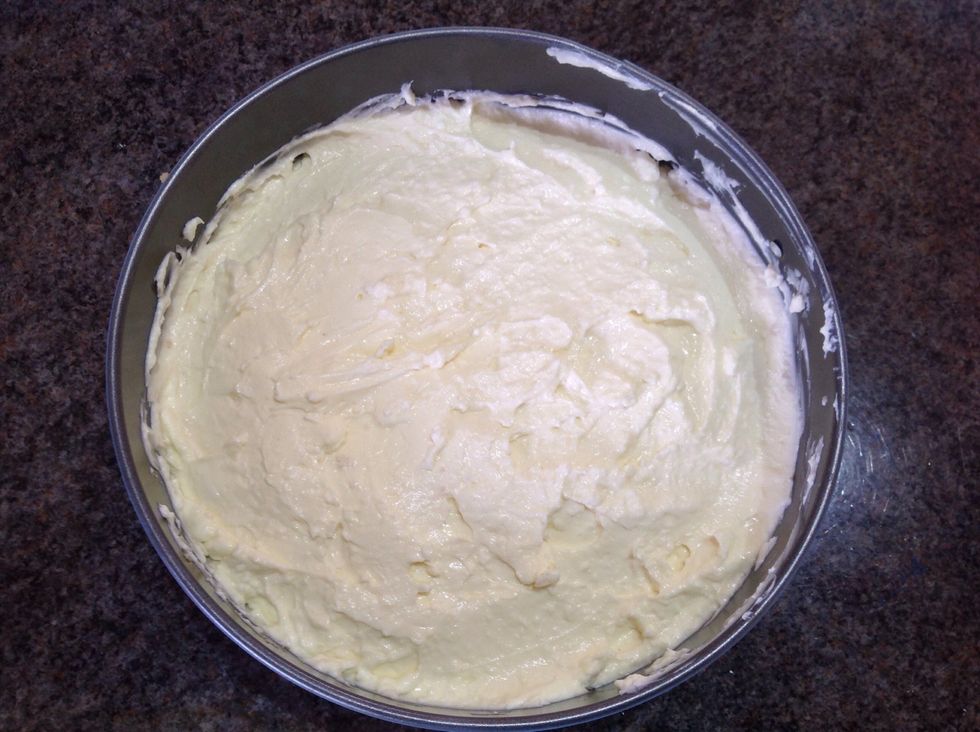 Take the prepared base out of the fridge and pour the filling in, spread it out evenly then refrigerate for 3 hours or until set.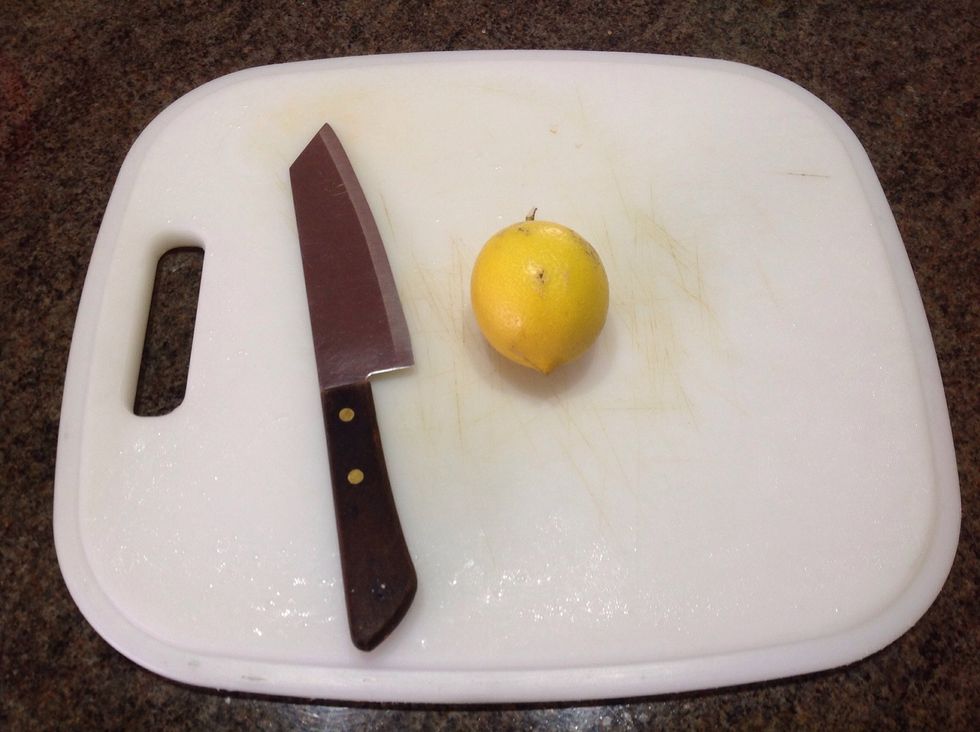 Before taking the cheesecake out of the freezer, take out the chopping board, knife and lemon. Slice the lemon into thin pieces for decoration. Take care when using the knife.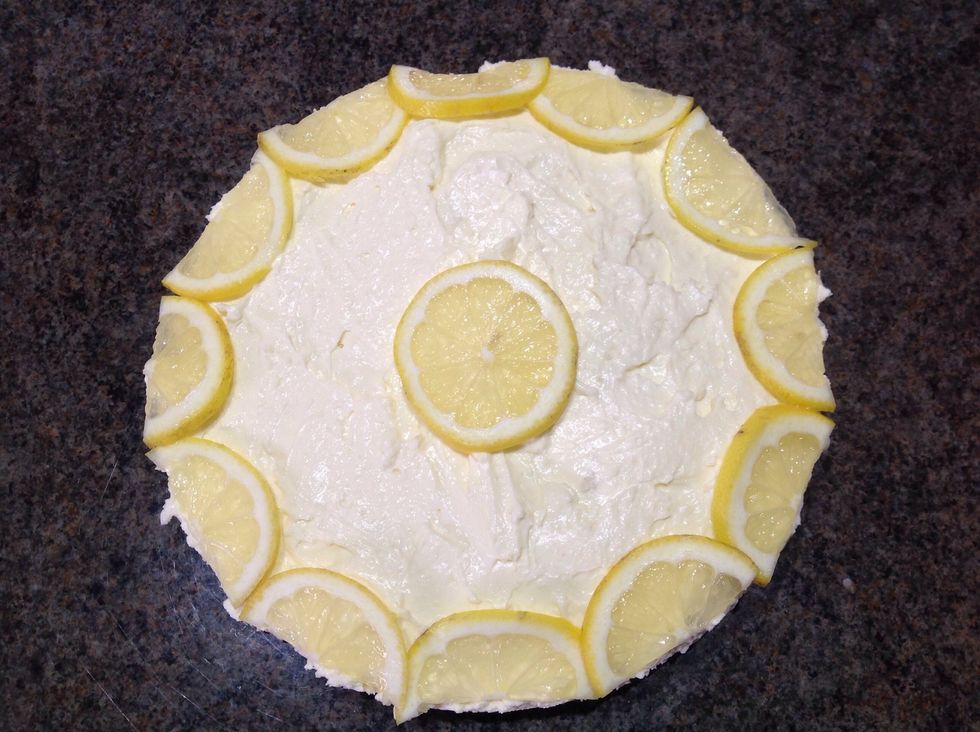 Enjoy!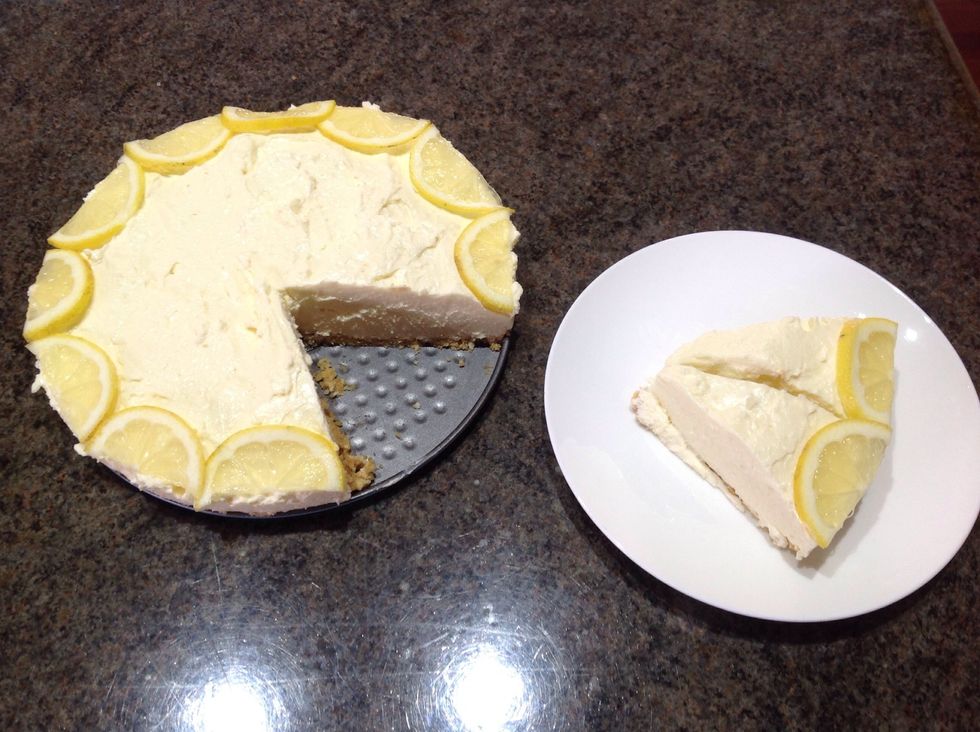 This product should be kept in the fridge or eaten within a few days before mould would start growing on surface of cheesecake.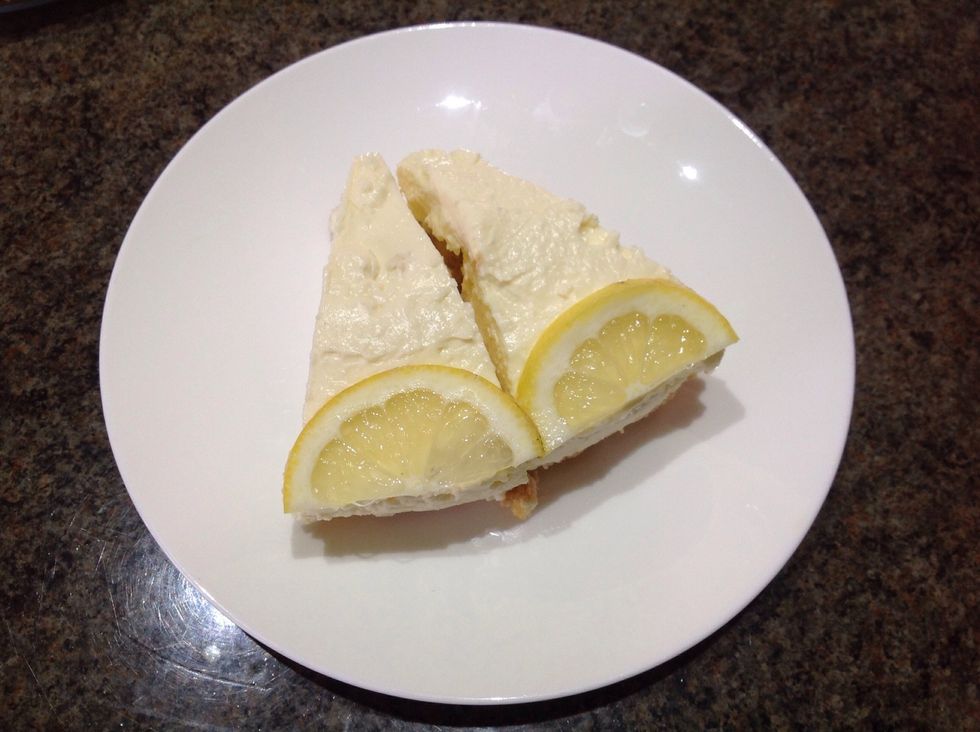 I have given this a rating of 9/10. In future productions of this recipe, I would include more biscuits for there was too much filling and little base.
500.0g Philadelphia Lemon Block Cream Cheese, softened
1/4c Sweet Biscuit Crumbs
3.0tsp Gelatine
80.0g Butter, melted
1.0c Thickened Cream
3/4c Caster sugar
Slices of lemon or fresh food, to decorate