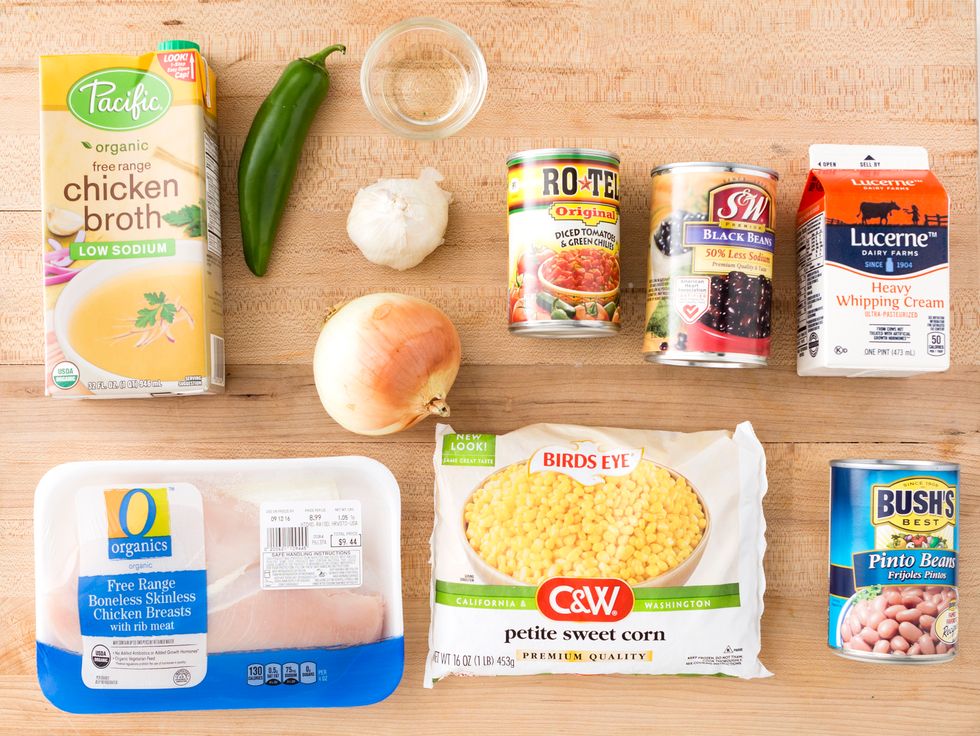 Gather your ingredients.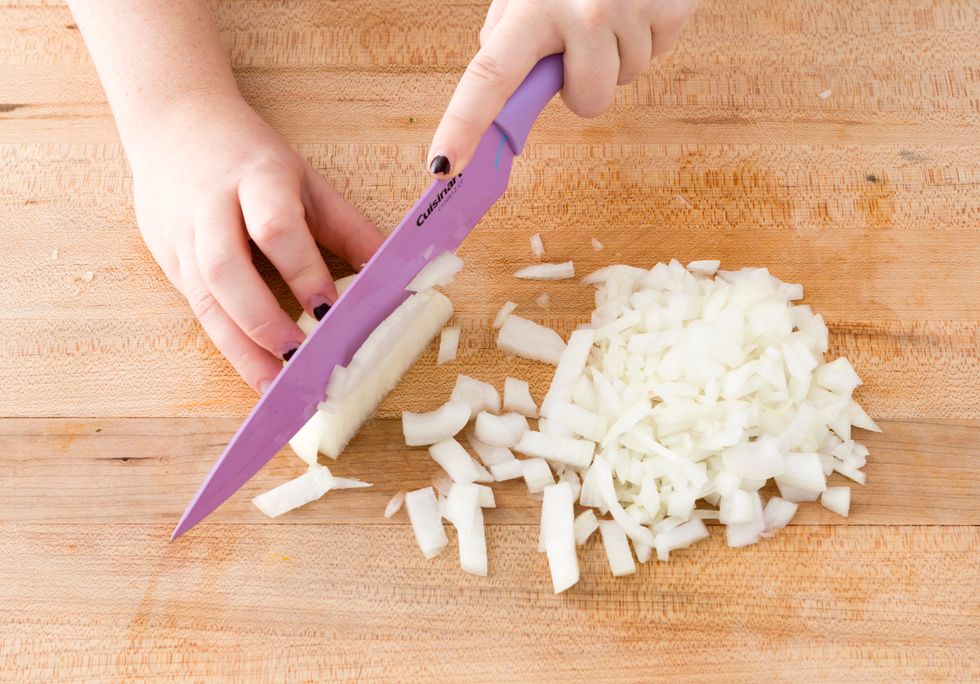 Chop your onions.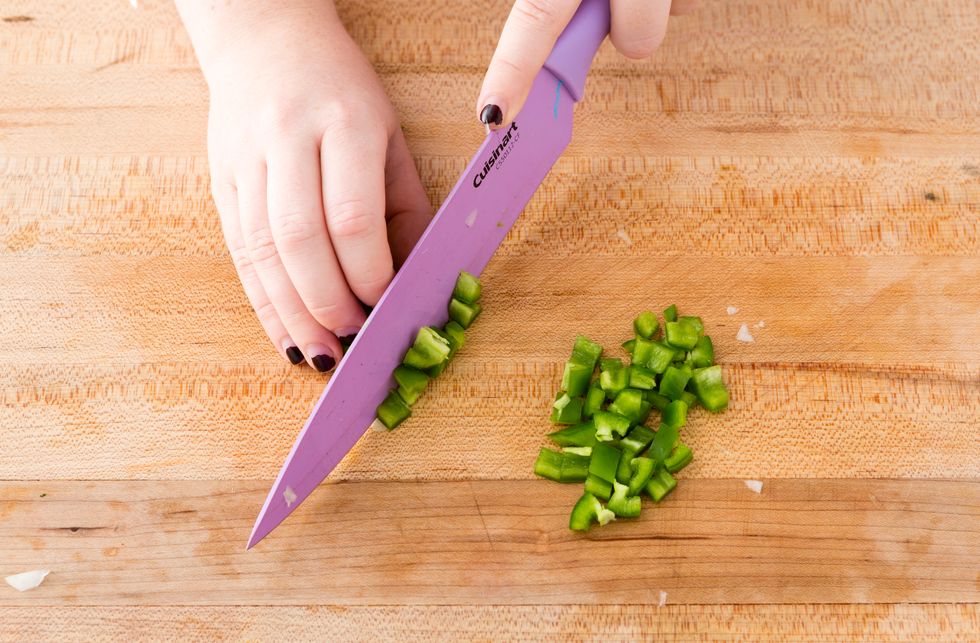 Seed and chop up your jalapeño.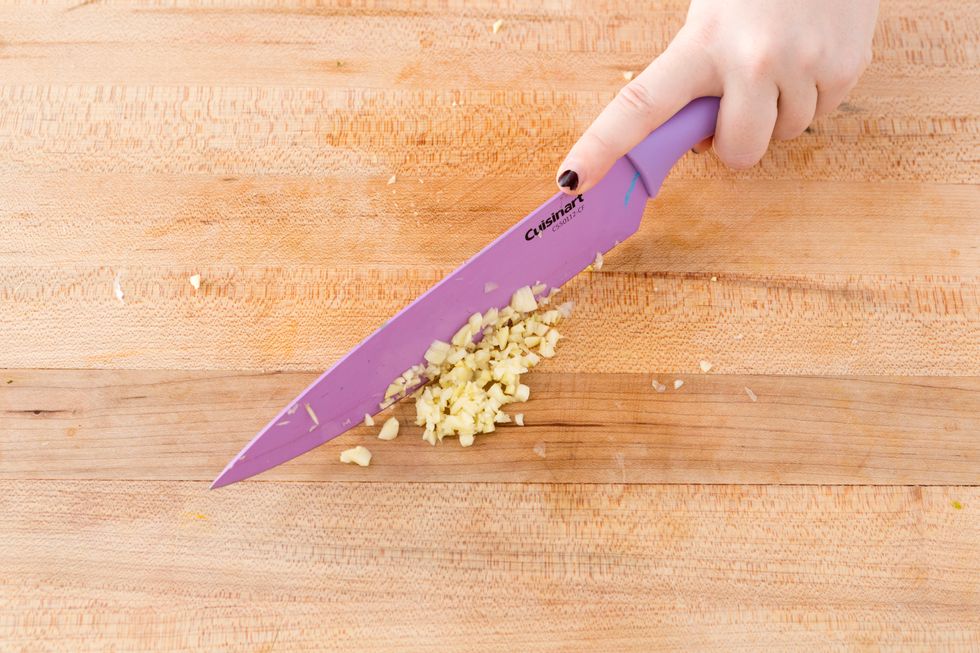 Now, mince three cloves of garlic.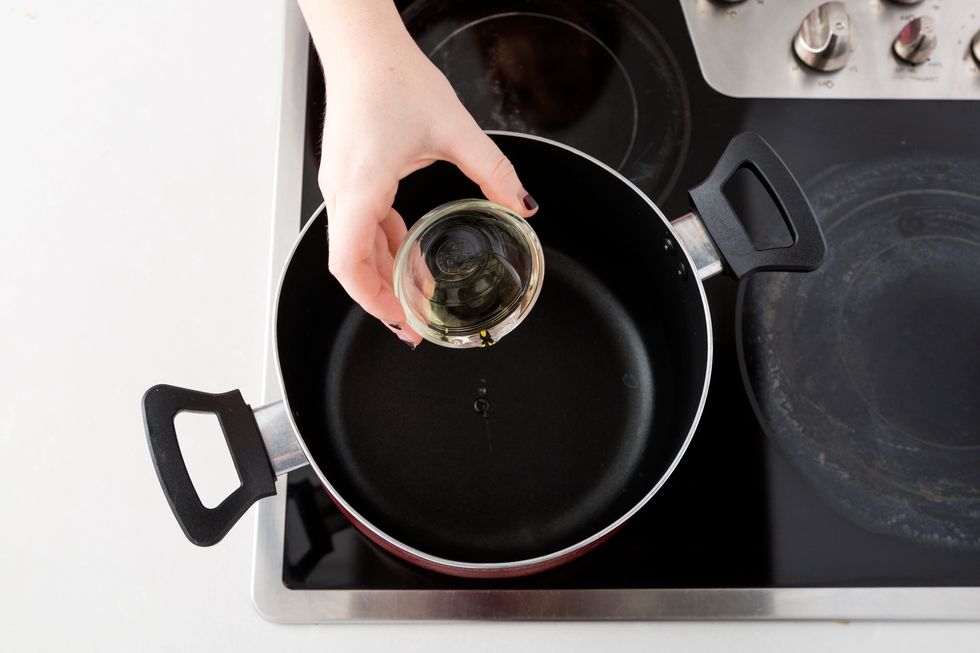 Heat your canola oil in a large pot over medium heat.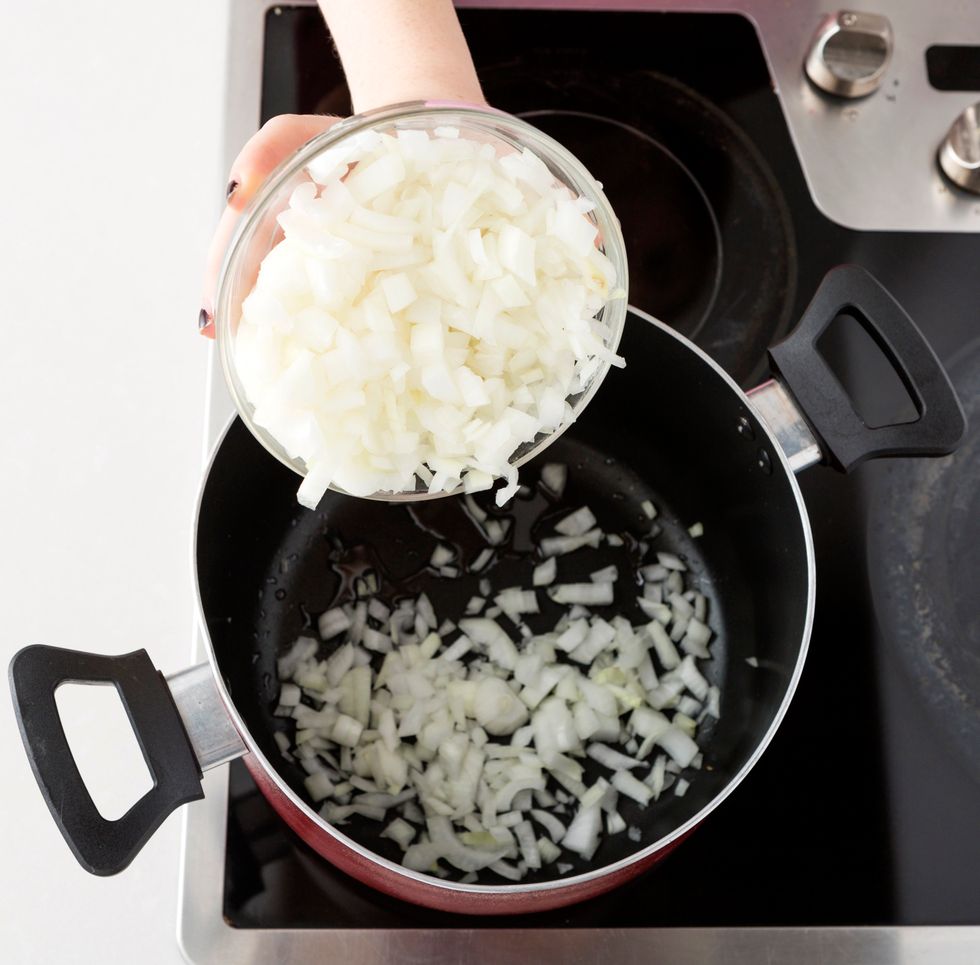 Once the oil is hot, throw in your onions.
Then add your chopped jalapeño. Sauté for 3 minutes before adding the garlic. Sauté for another 30 seconds.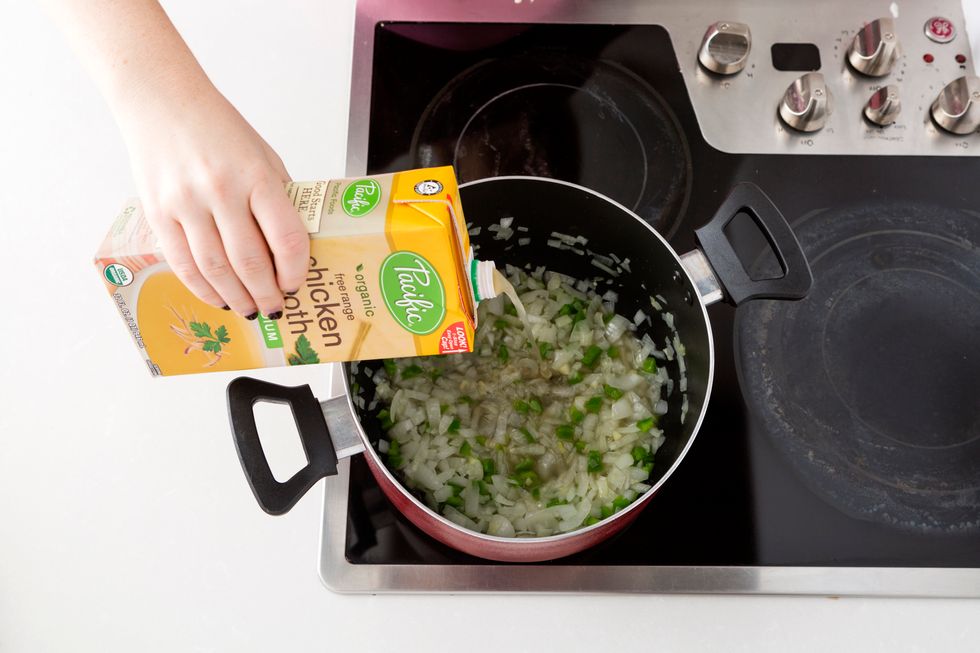 Now, it's time to add your chicken broth.
You should also add the chili powder, cumin, paprika, salt + pepper.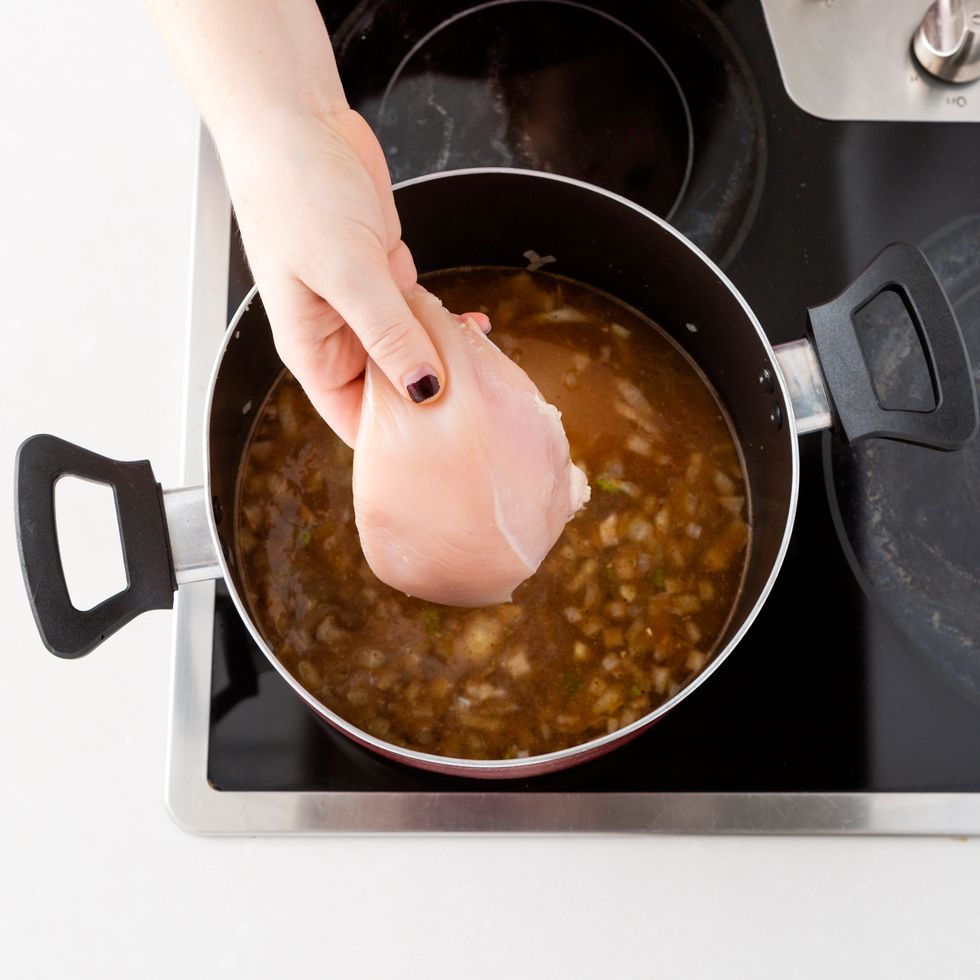 Add in your chicken breast. Once your broth reaches a boil, reduce the heat to medium and cover the pot. Cook the chicken through by gently boiling it for about 15 minutes.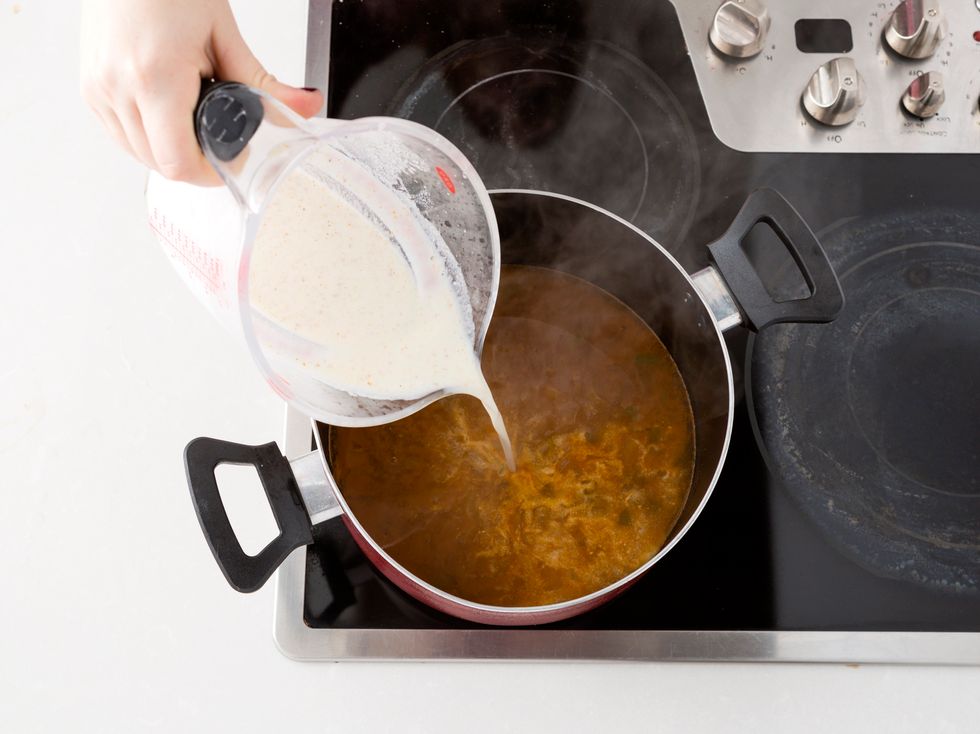 Once the chicken is removed, add a mixture of milk and masa harina.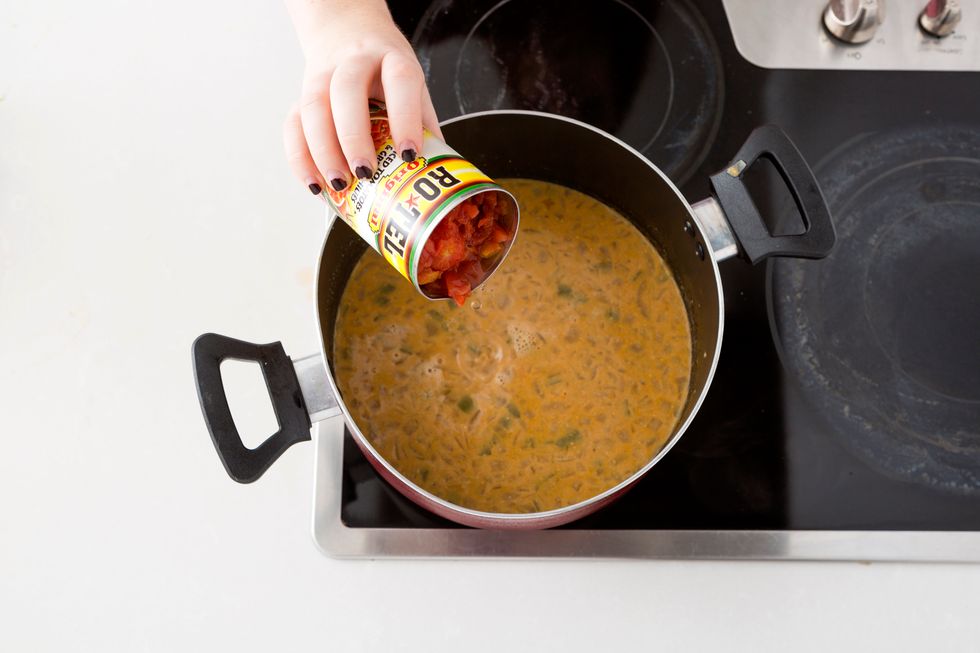 Throw in your canned tomatoes with green chilies.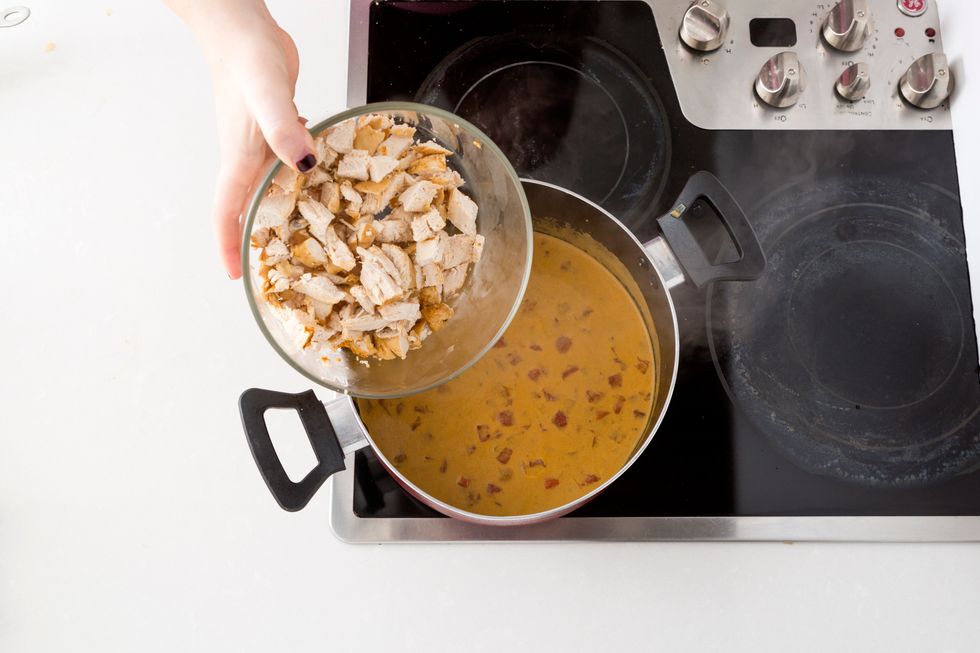 After the chicken has rested for at least five minutes, dice and add to the pot.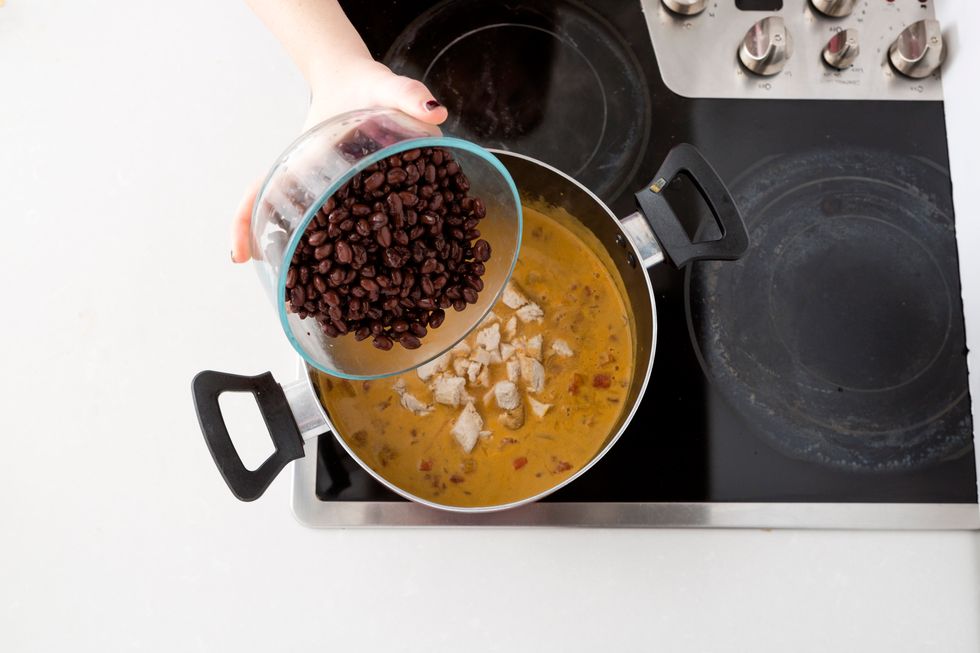 Then add black beans.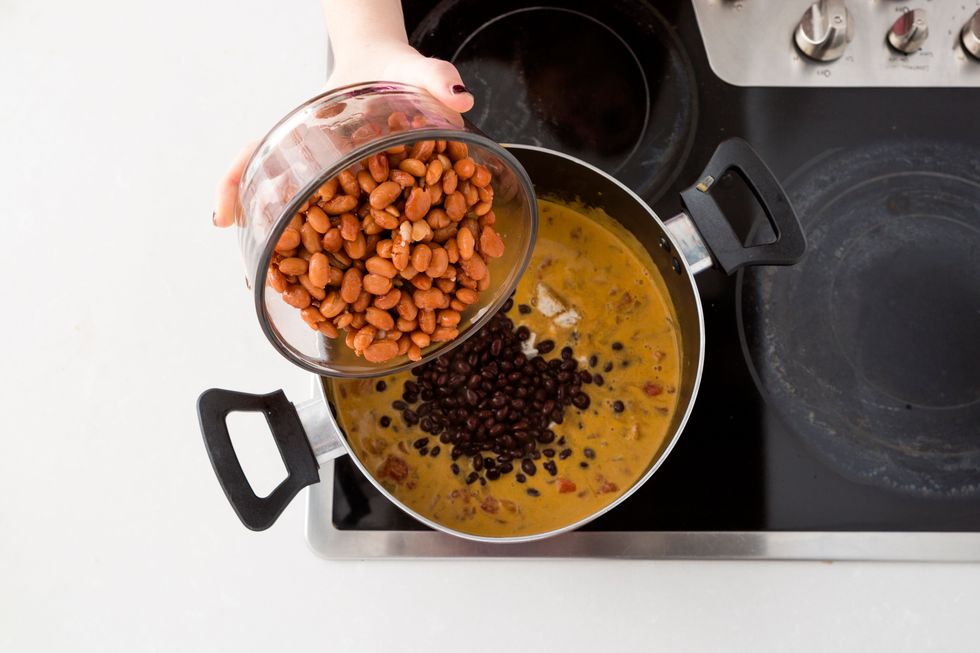 Pinto beans.
Add even more creaminess with some heavy cream.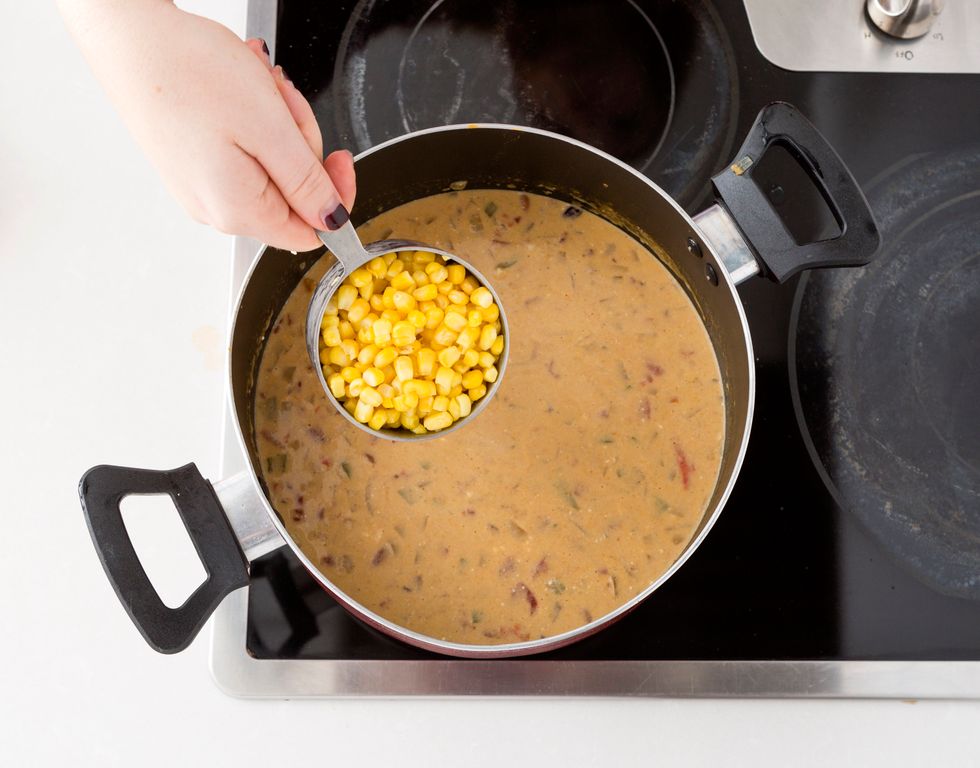 Finally, add in the corn. Stir the mixture frequently until it thickens slightly. Cook until heated all the way through.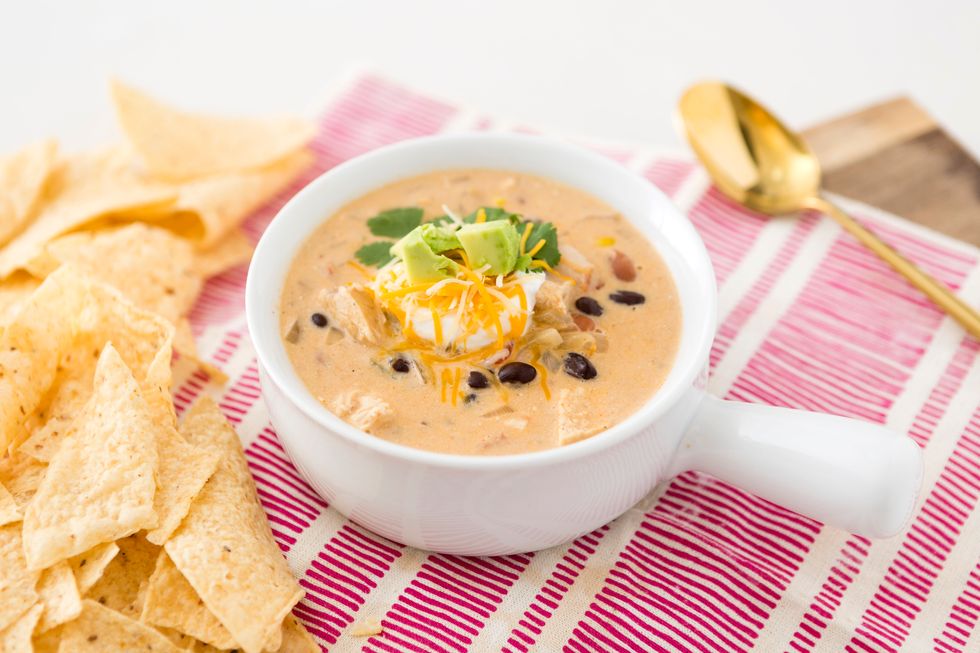 Garnish with your heart's desires. Look at that cheese and avocado!
Nothing like a creamy bowl of soup for a perfect weeknight meal. This recipe was inspired by http://www.cookingclassy.com/creamy-chicken-tortilla-soup/
1.0Tbsp canola oil
1/2c chopped yellow onion (1 medium)
1.0Tbsp finely minced garlic (3 cloves)
1.0 jalapeño, seeded and chopped
32.0oz jalapeño, seeded and chopped
1.0tsp chili powder
1.0tsp cumin
1.0tsp paprika
salt
pepper
1/4 boneless chicken breast
15.0oz canned diced tomatoes with green chilies
1/3c milk
1/3c masa harina
15.0oz black beans
15.0oz pinto beans
1.0c frozen corn
2/3c heavy cream
1/4c sour cream
shredded cheese
diced avocado
cilantro
lime wedges
corn tortilla chips
B+C
We are the team behind B+C Guides. Feel free to message us if you have any questions or see something that could be improved!