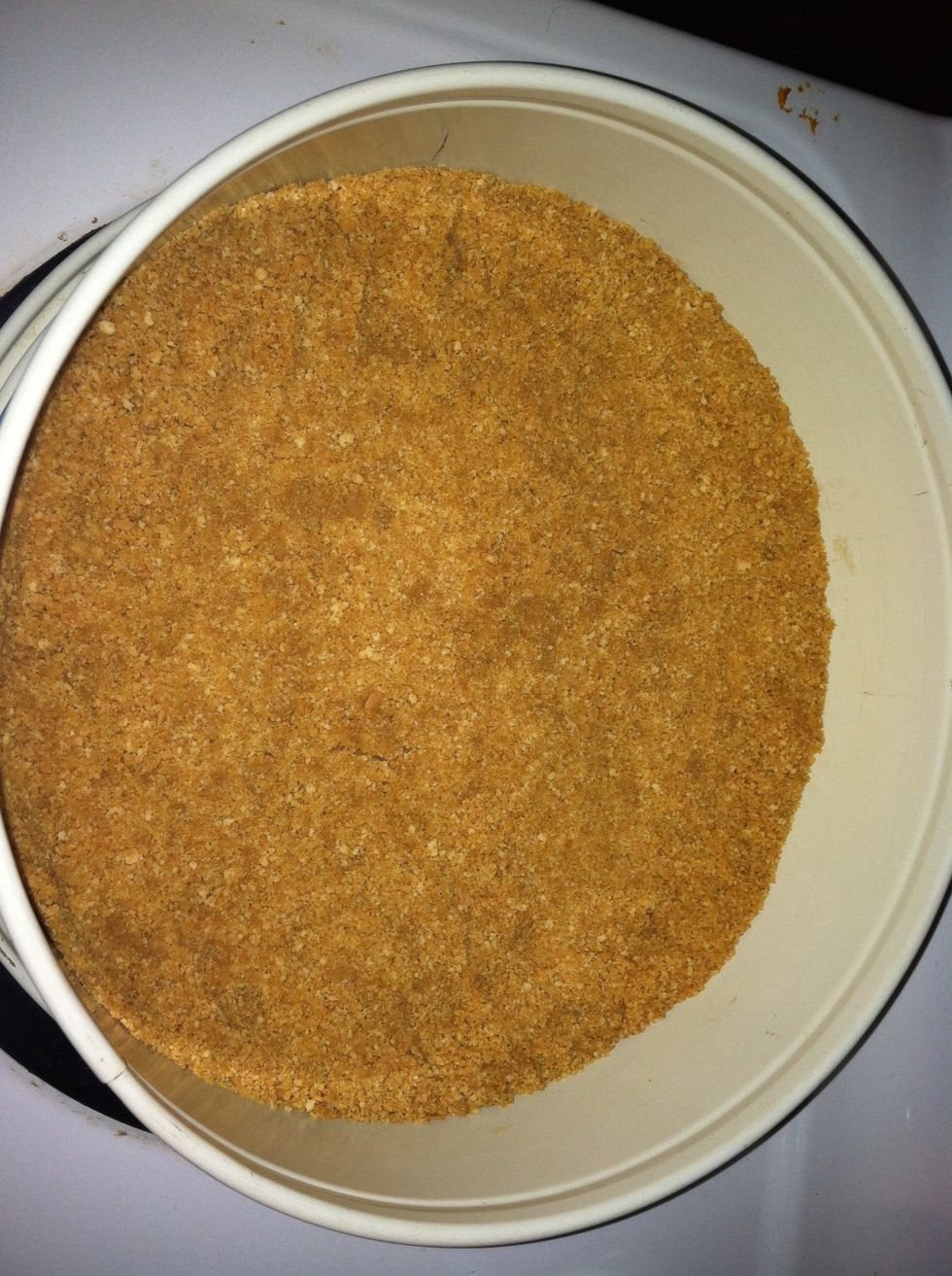 Put pkg of graham crackers in food processor until fine crumbs. Put into springform pan. Melt 4 TBS of butter. Add to crumbs. Mix well & press into pan. Use same steps if using pre crushed crackers.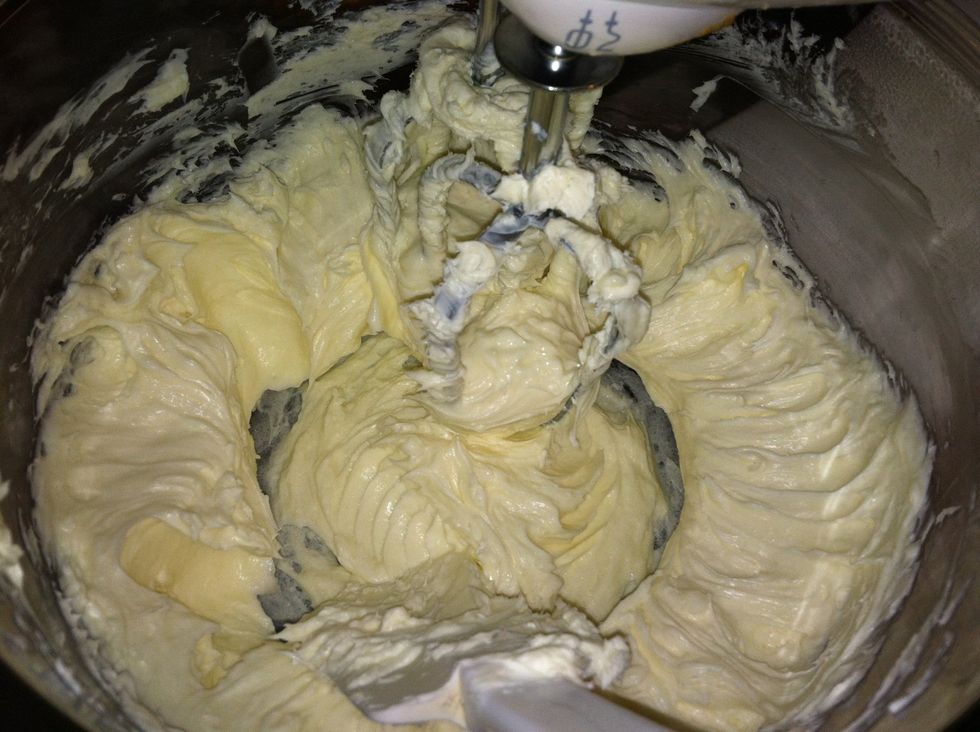 Cream soft cream cheese & sugar together. I use a counter top blender but a hand mixer is fine too.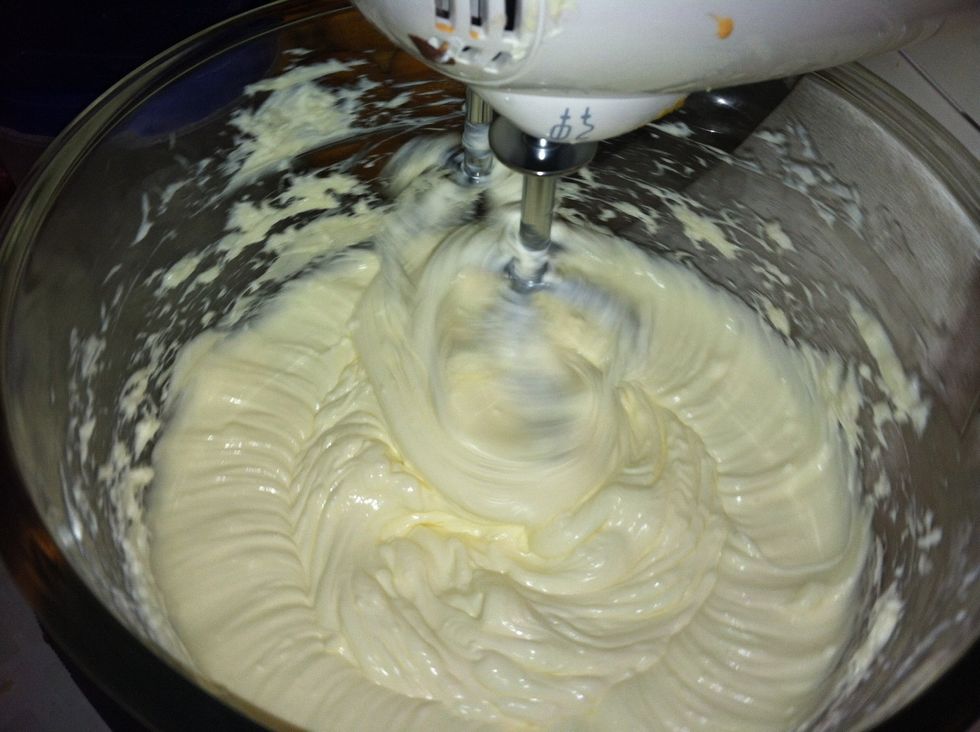 Start adding eggs...1 AT A TIME!!!!!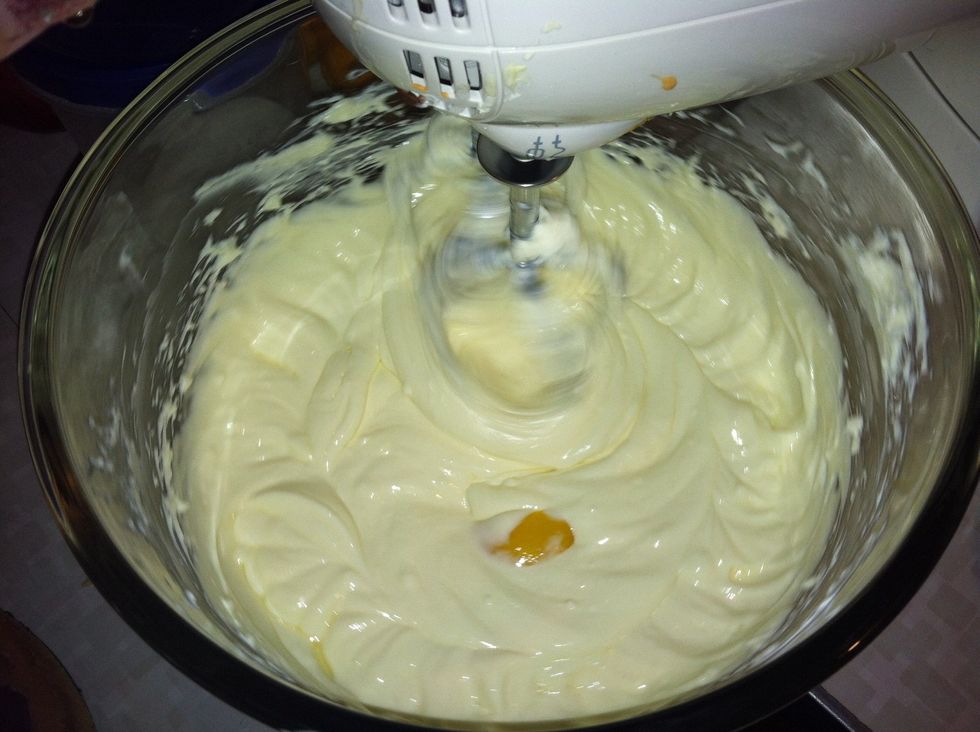 2nd egg has been added now on to 3rd egg!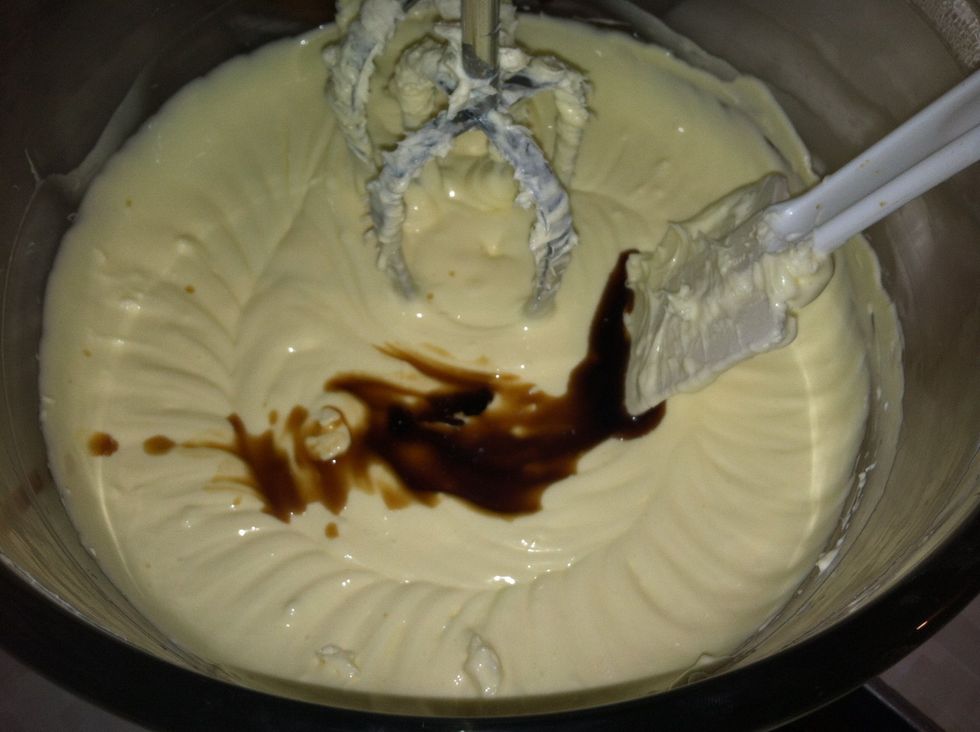 Add vanilla! Only use directed amount! It smells sweet but taste bitter too much & you'll have a nasty taste to it!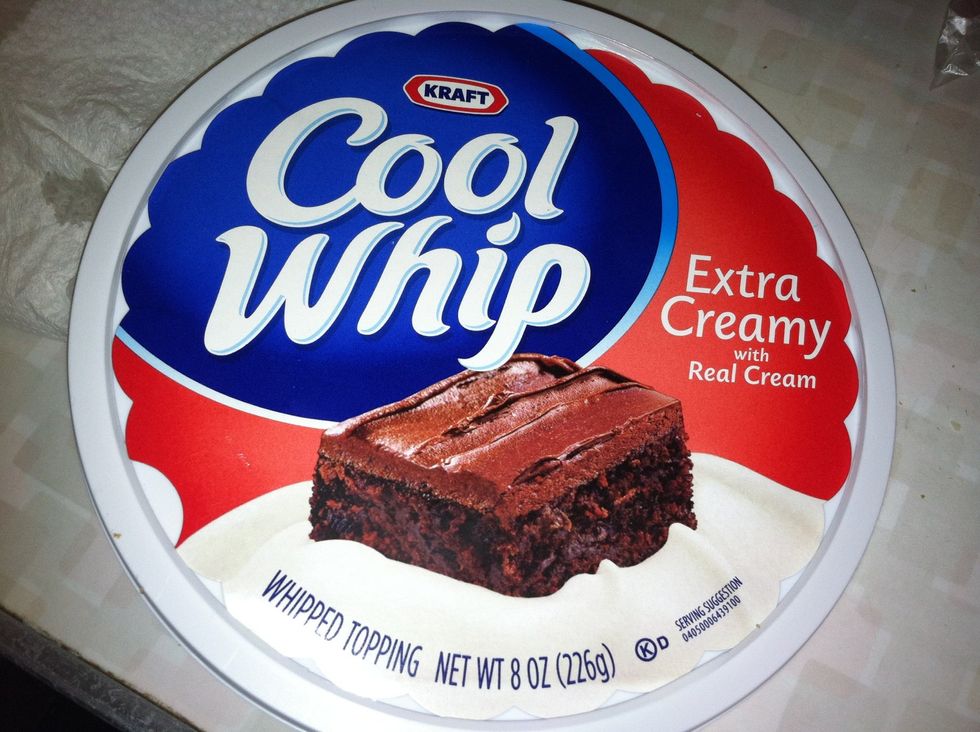 Add half or whole container of cool whip. I prefer to use heavy whipping cream with some sugar. If doing so, beat cream till stiff peaks form adding sugar slowly. I only used cool whip cause of time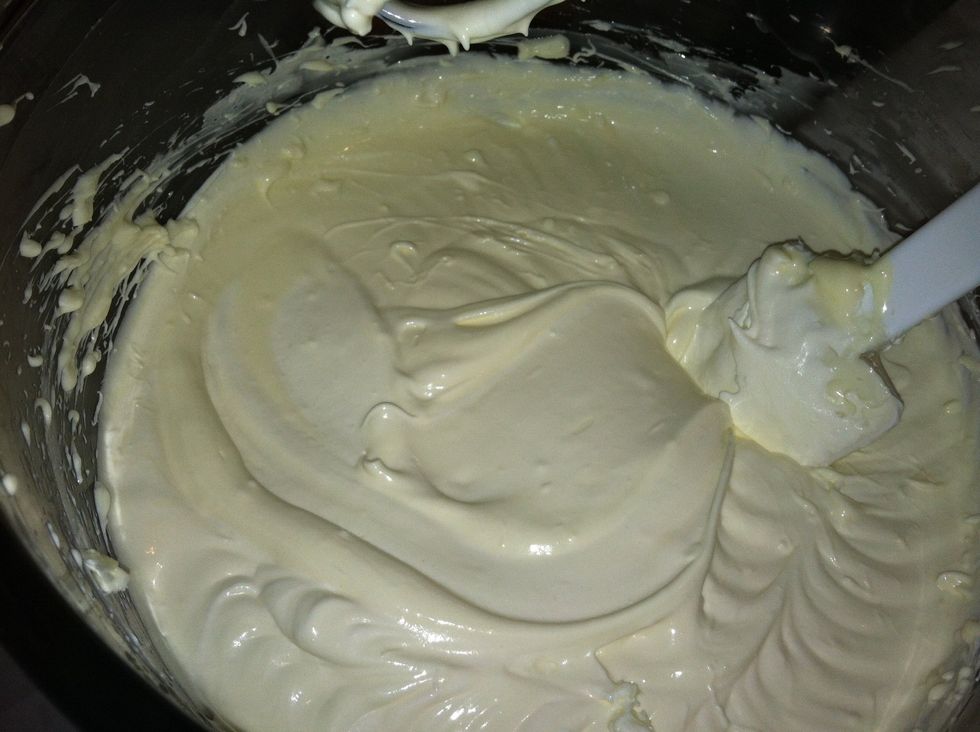 Blend it for just under a minute. Don't wanna over beat it into the mixture, just enough to incorporate a decent amount.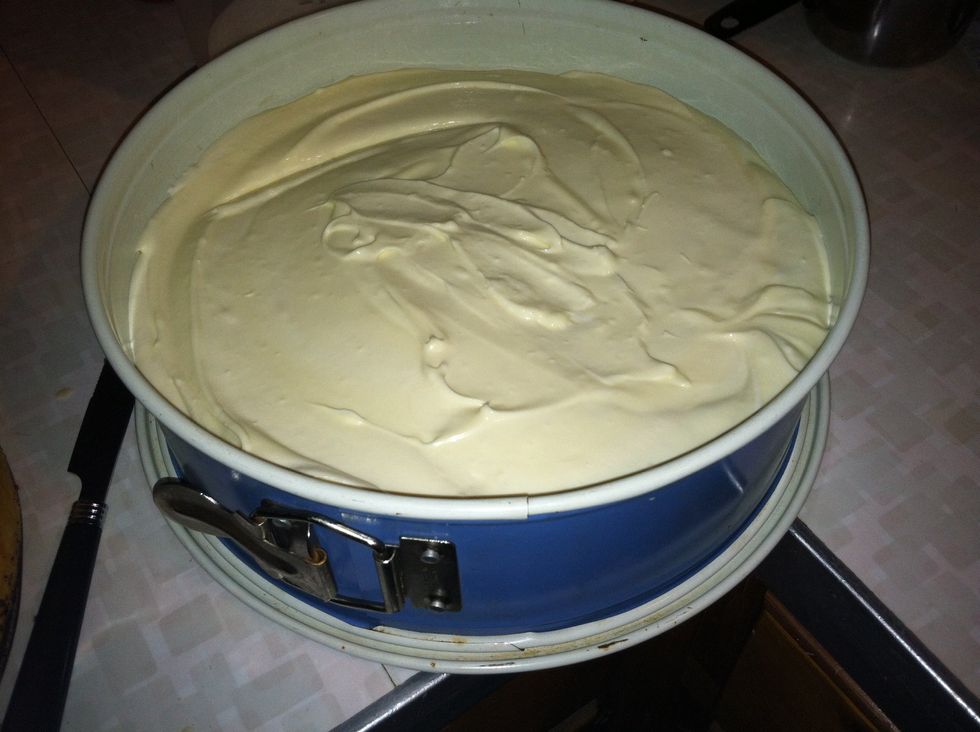 Pour all of mixture into springform pan, scrap the bowl clean too....every little bit helps!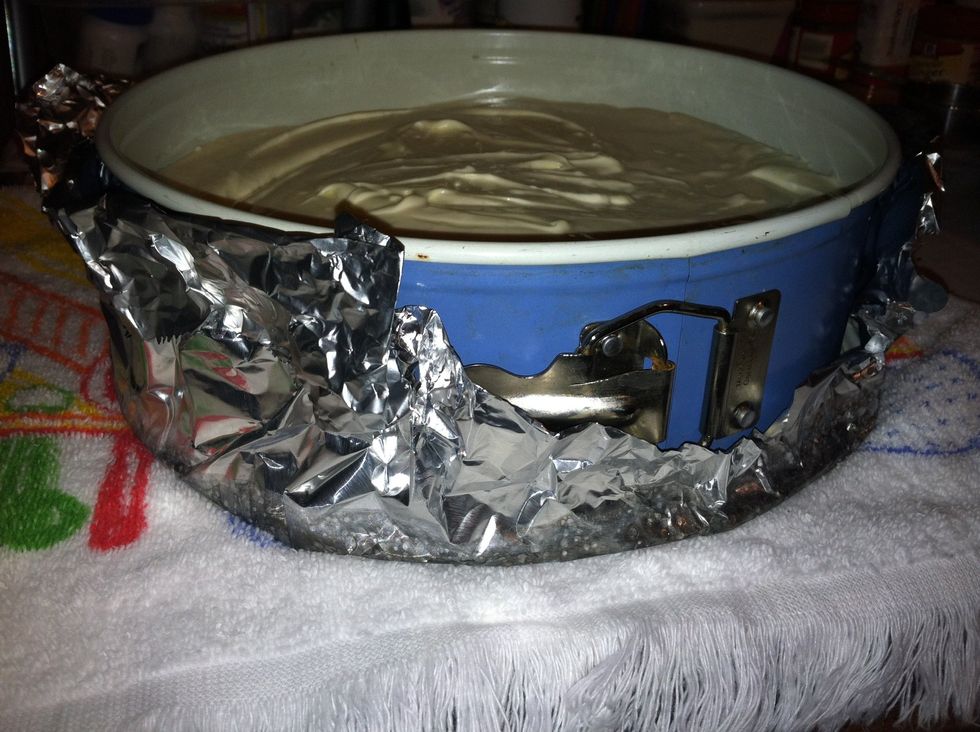 Wrap tinfoil around bottom. Don't need much, just enough to cover bottom & some side DO NOT PUT IT OVER RIM OF PAN - YOUR CAKE WILL BAKE ONTO IT!!!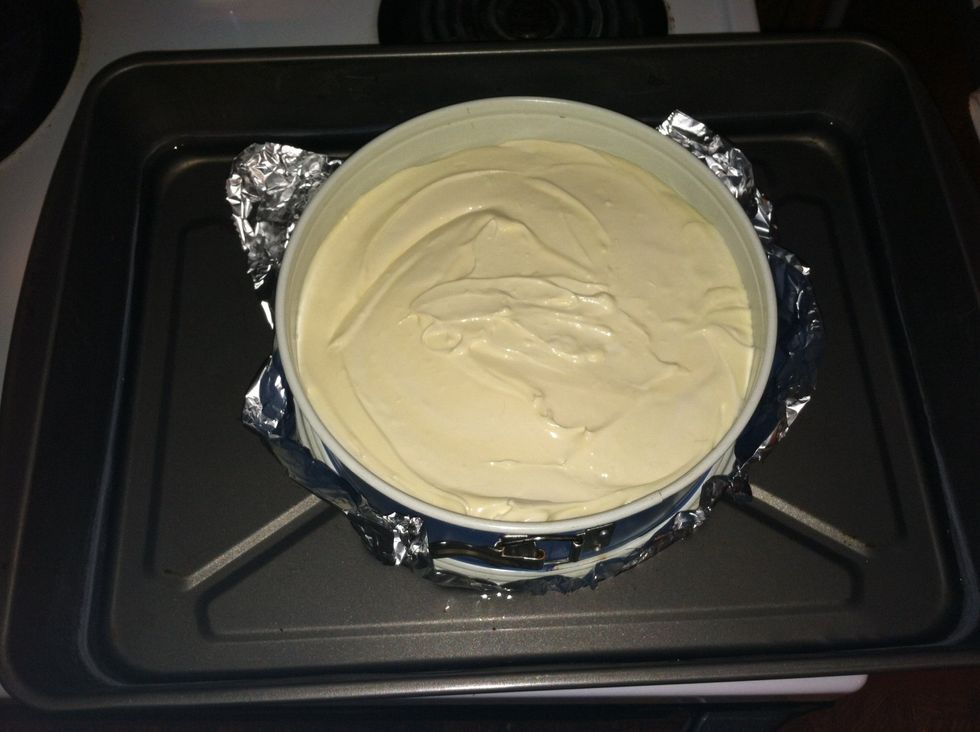 Put pan into middle of large roasting pan. Add about 2 inches of water to pan. This is called a water bath. It helps keep to not crack the top!! Bake at 350* for 1 hr & 15 min DONT OPEN OVEN TILL END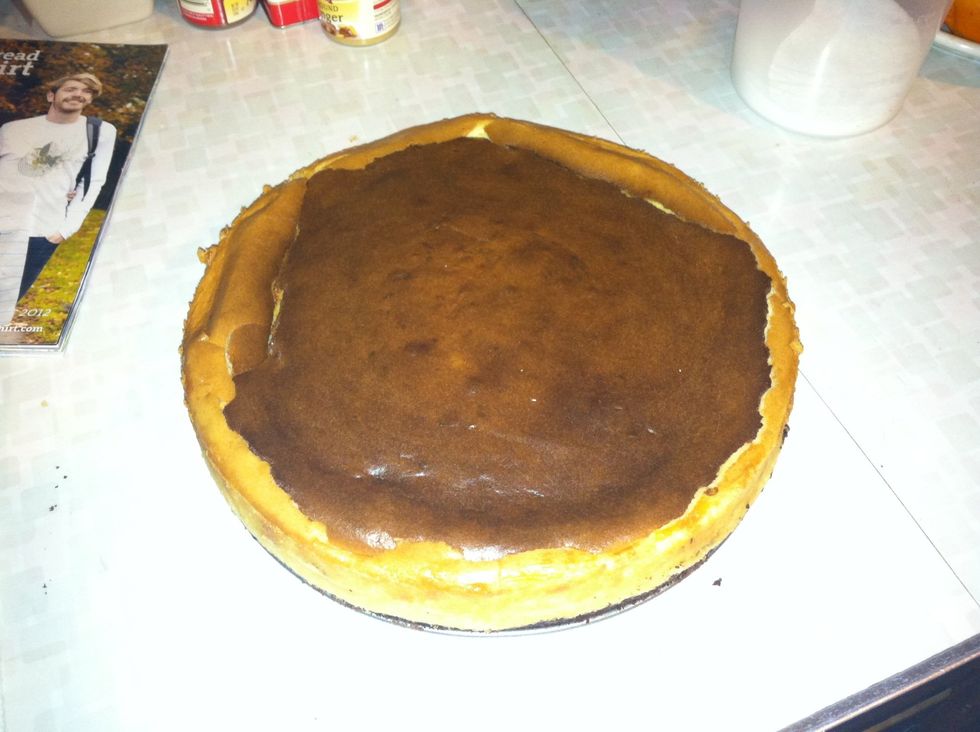 It may or may not come out this dark. It's not burnt so don't think it is!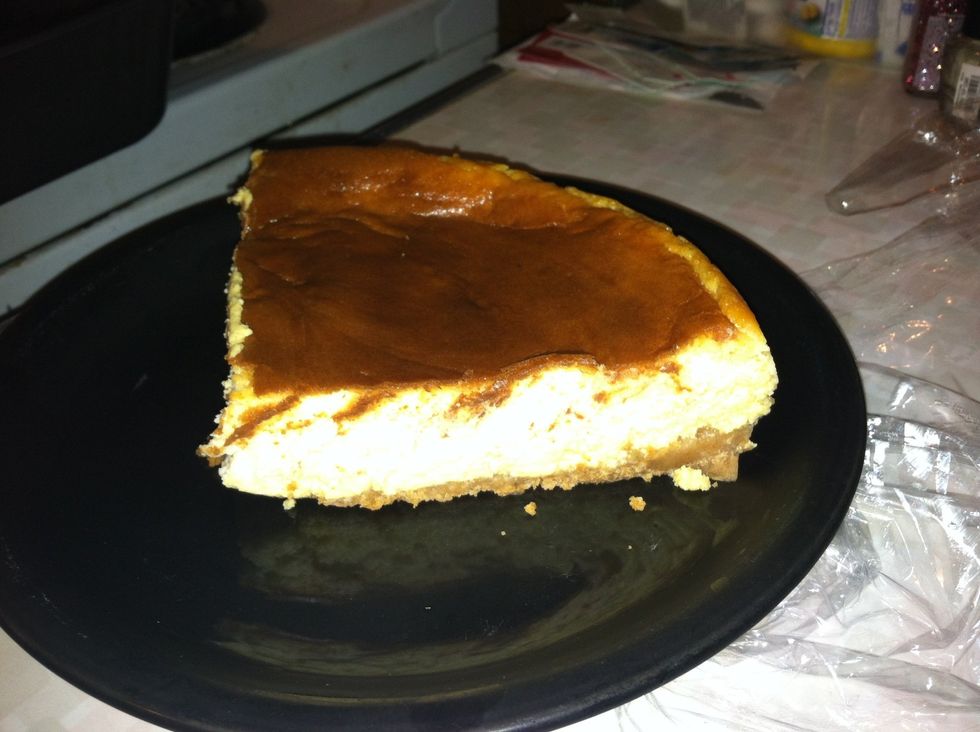 Yummers! Add some whip cream or fruit topping & enjoy!!!! 🌟🍰🍒🍓😊
3.0 Bars of cream cheese (room temp)
1.0c Sugar
0.0tsp Vanilla Extract
1.0 Package graham crackers or pre-crushed graham cracker
4.0Tbsp Butter (room temp/soft)
1.0pt Heavy whipping cream or a tub of cool whip
0.0c Extra sugar
1.0 Springform pan
Tinfoil
Large deep roasting pan