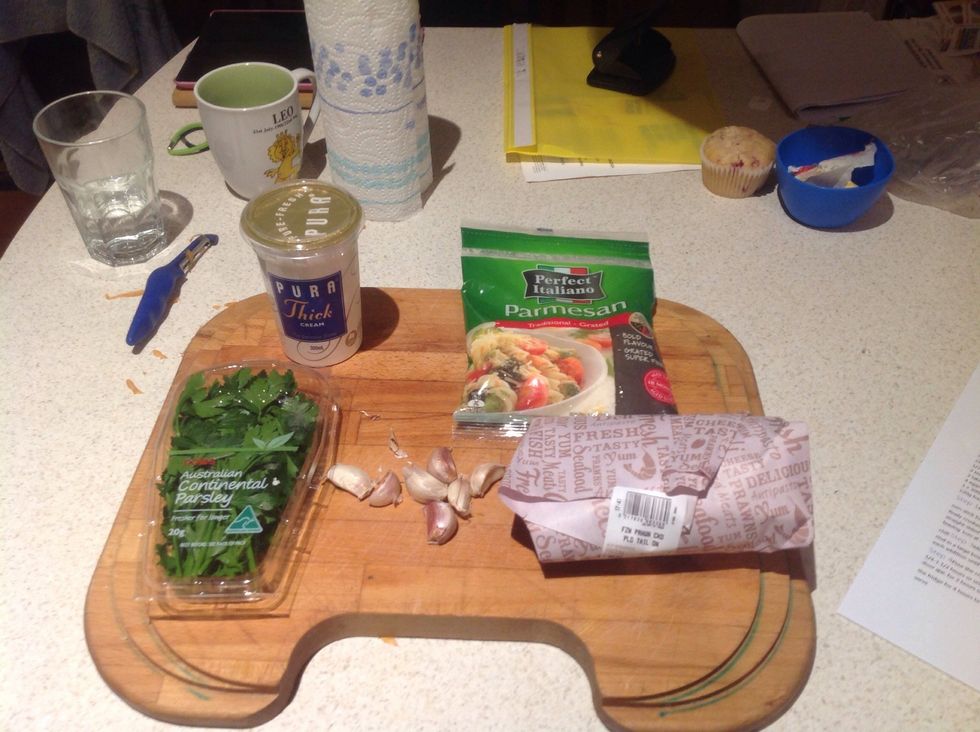 These are the ingredients to make the dish. The dish has many components, they are: Garlic, Prawns, Cream, Parmesan, pastly and pasta.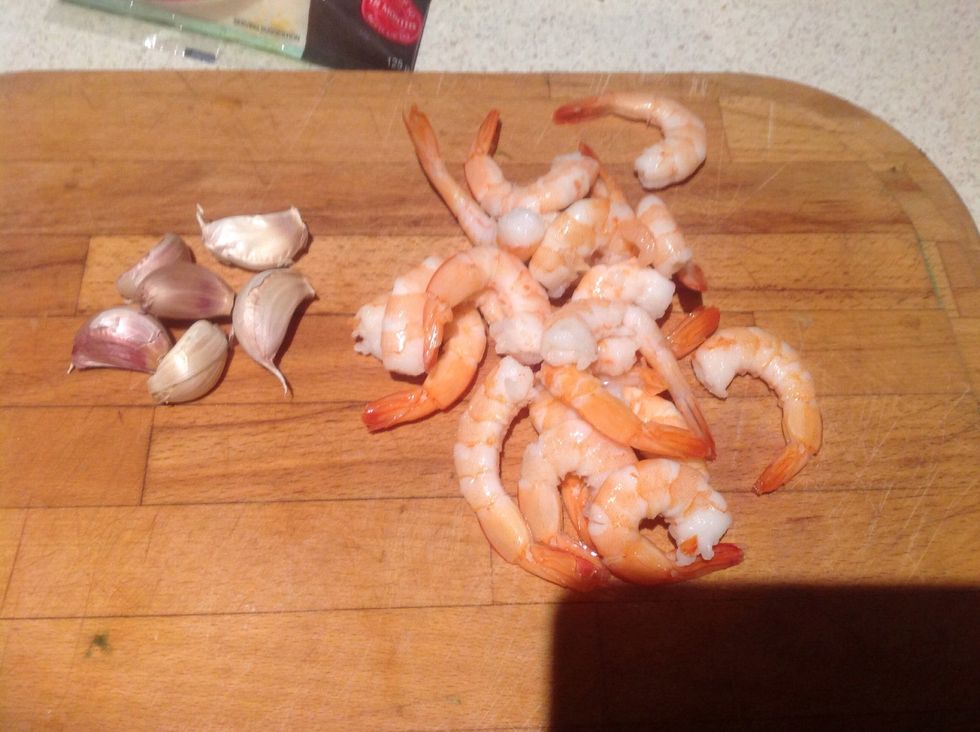 Gather the garlic and the prawns. First put the garlic into a boiling pot for 2 minutes, then add the prawns and keep them together for 2-3 minutes.
Put the pasta in a boiling pot while the prawns and the garlic boil.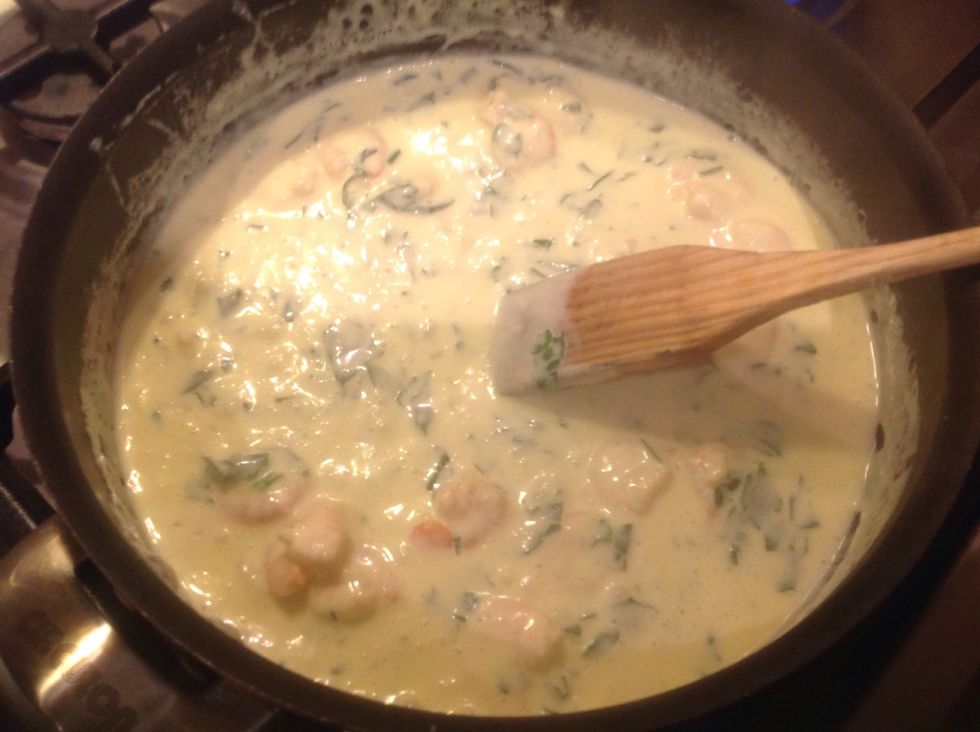 Once the garlics and prawns are out, unpeal the garlic and put both into a saucepin, then add cream and pastly.
Put the pasta into a bowl or plate then pour the sauce onto the pasta (Make sure eveything has been drained) and serve eith salt and pepper.
The creator of this guide has not included ingredients