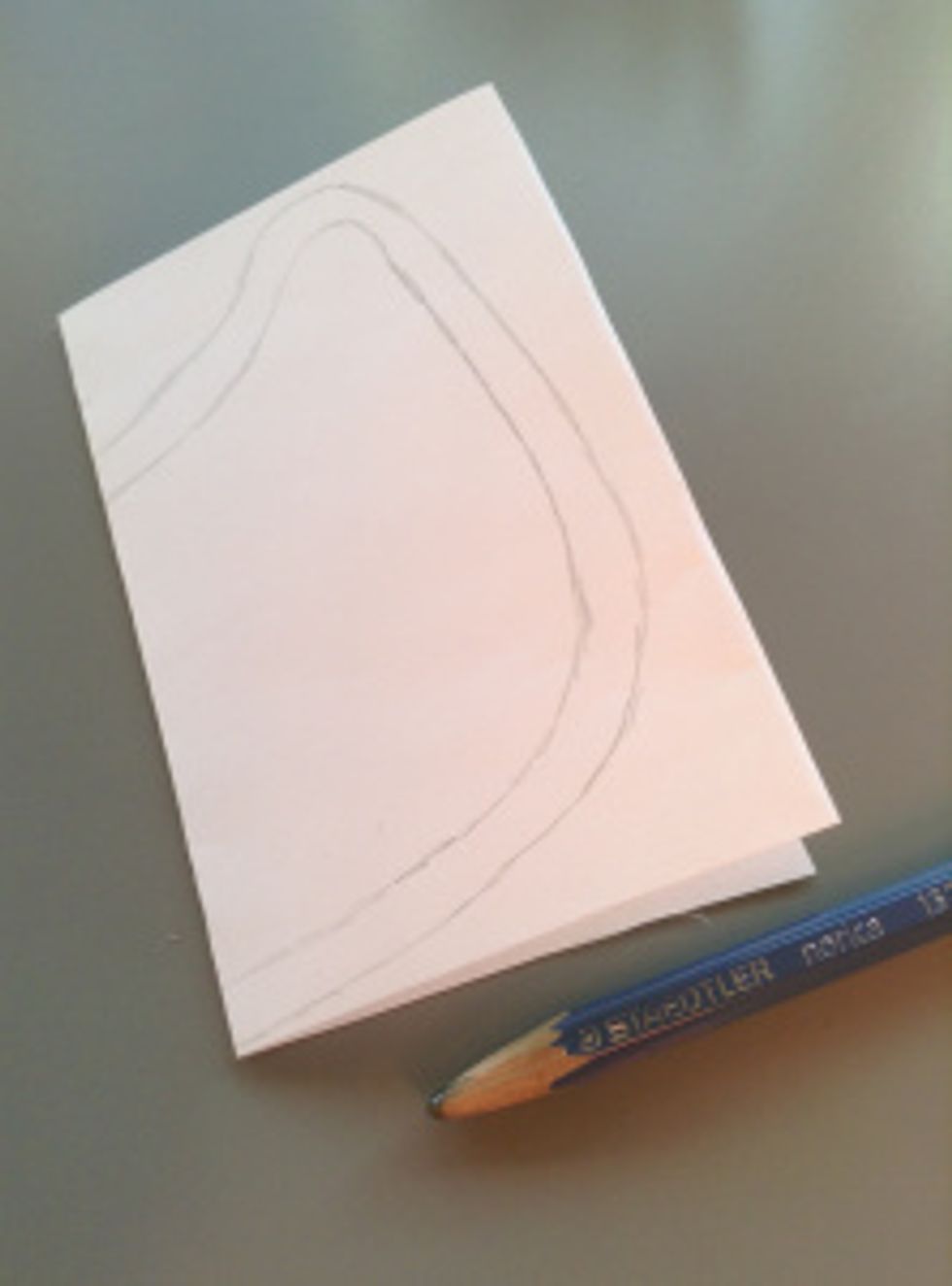 First of, fold your paper in half and sketch an outline of half of your owl onto it. Add a seam allowance and cut it out.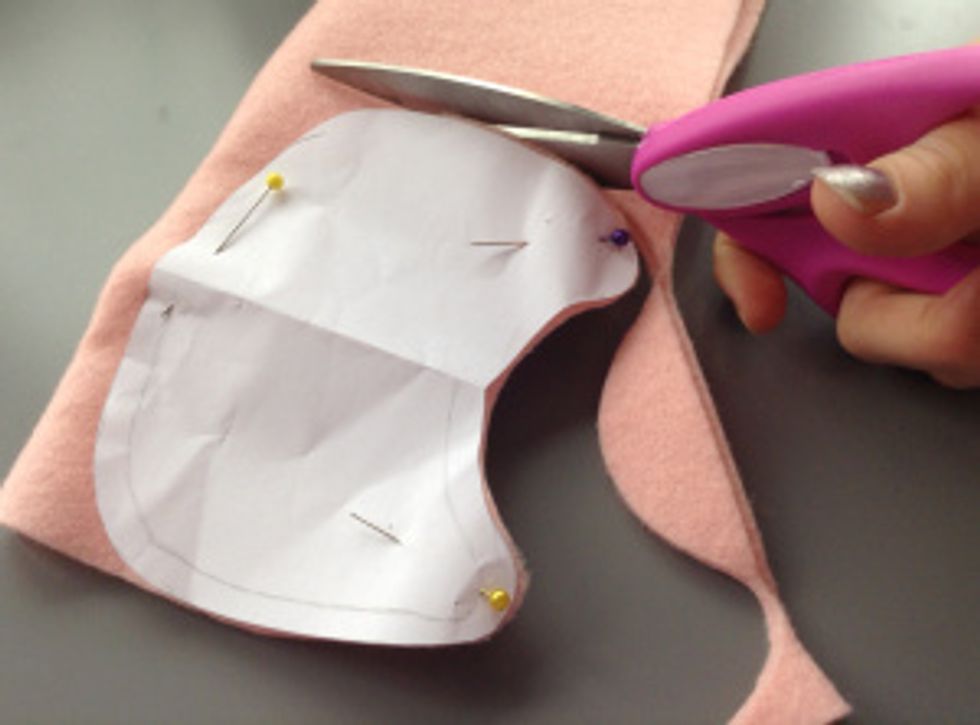 After cutting out, unfold the paper and double up the felt and cut out the shape of your owl to get two body pieces.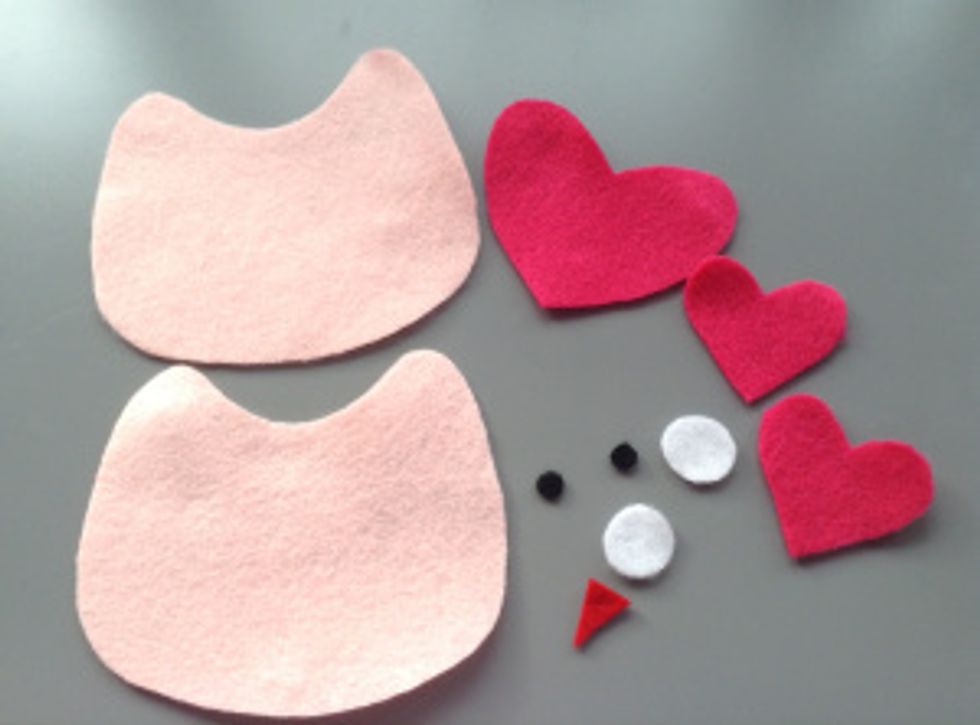 Now cut out a large heart for the face and two smaller hearts for the wings. Cut out two white circles and two smaller black circles for the eyes, and finally a triangle for the beak.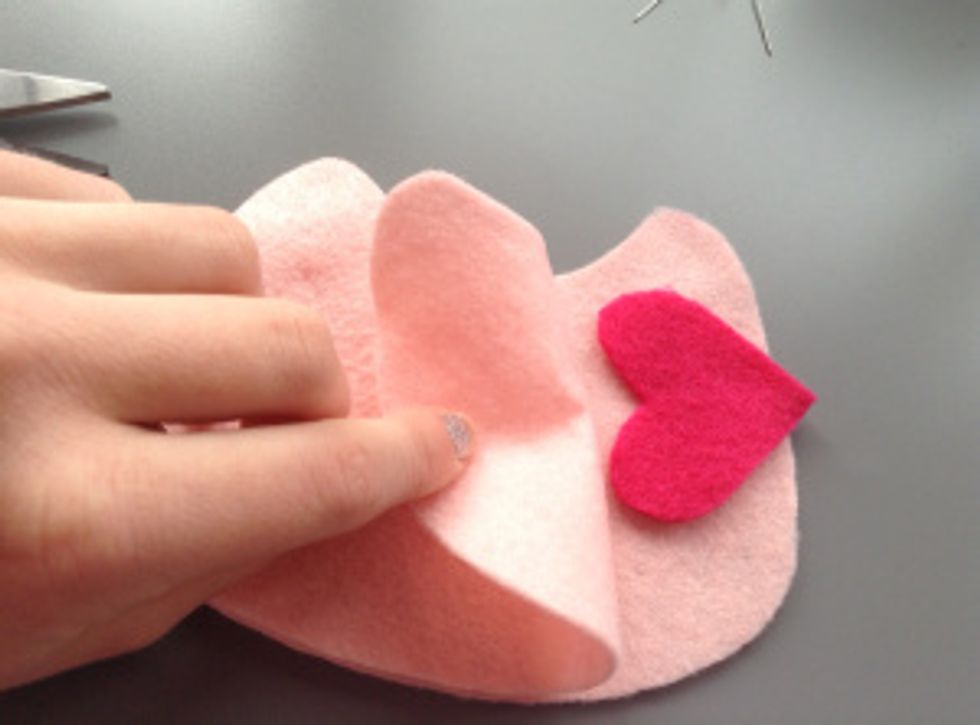 Now all of the pieces have been cut out, time to start sewing. Sandwich the two wings between the two body pieces and pin them in place.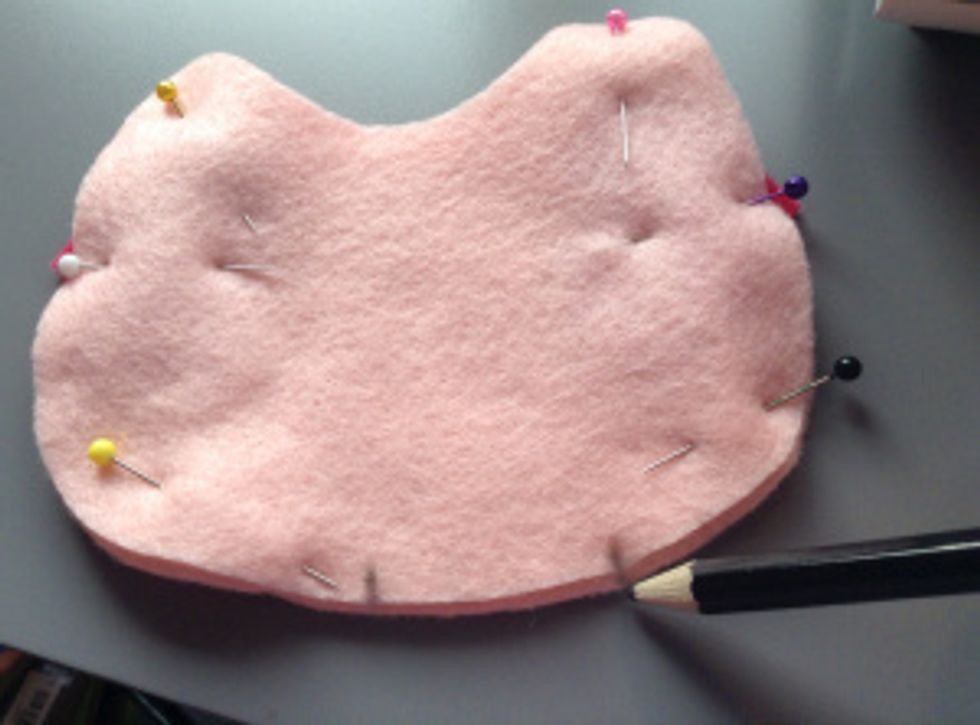 Before starting to sew, use your pencil to mark about an inch and a half where you are not going to sew. You will need this opening to turn it inside out later.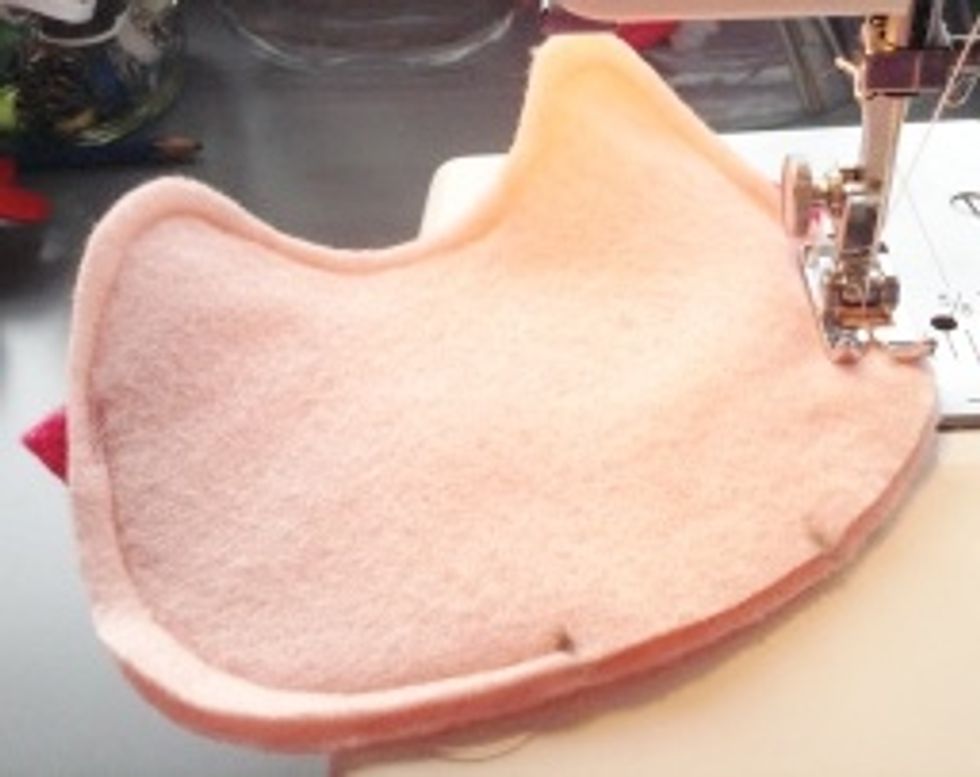 Sew all the way around the edges, making sure to catch the wings as you sew. Be sure to leave an open space for the stuffing.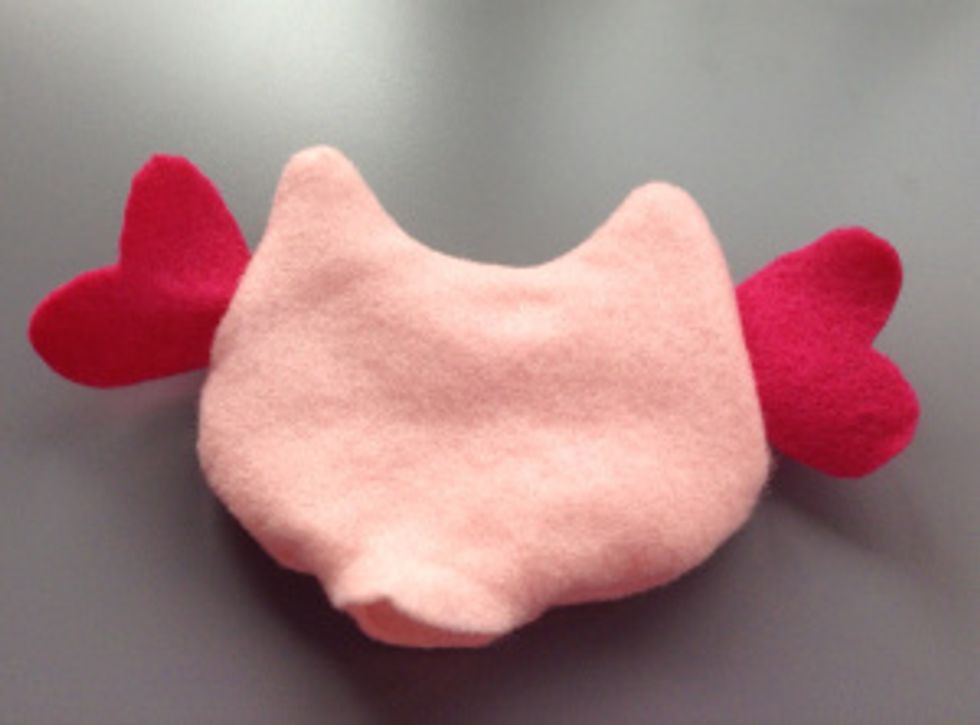 Now use the opening to turn the owl inside out, and now it needs a face.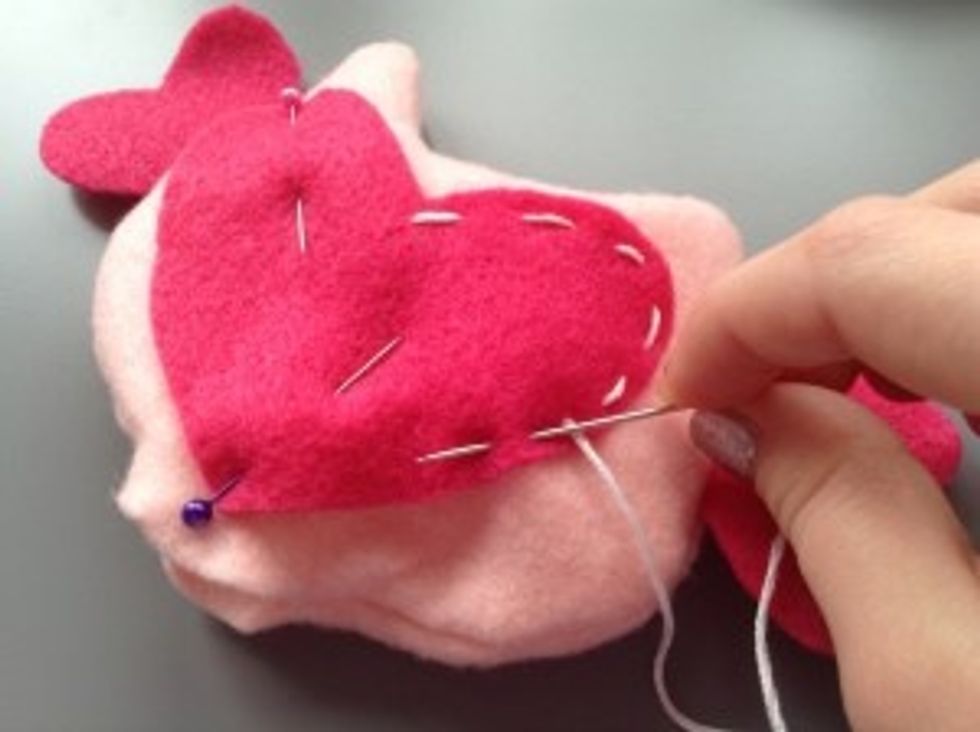 Take your large heart and pin it to the front of your owl. Stitch it on using as embroidery floss. You can also hot glue it on if you want, but it would look better with the stitches.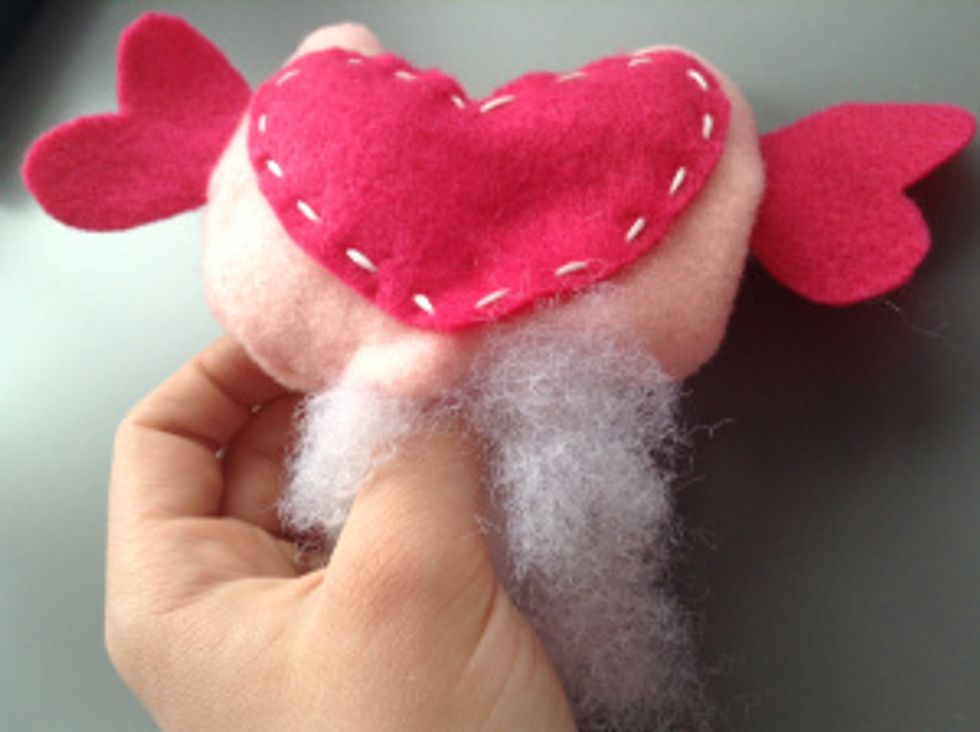 Now stuff the owl firmly and stitch up the bottom with your regular needle and thread.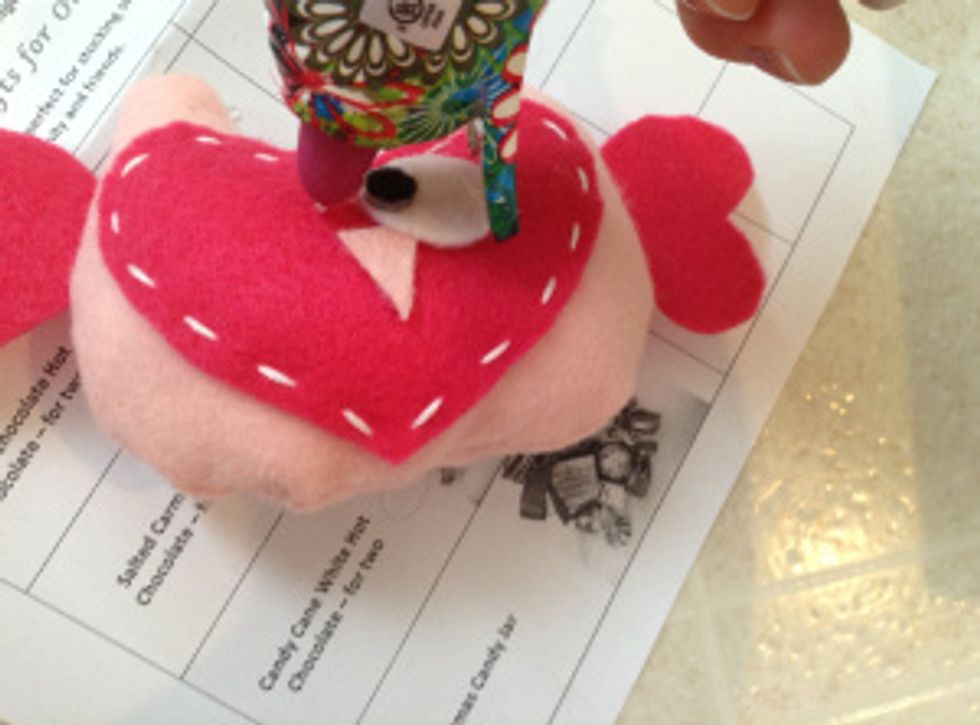 Hot glue on the eyes and beak to complete your new friend. Make it look like cross eyed or not aligned eyes to make it look crazy.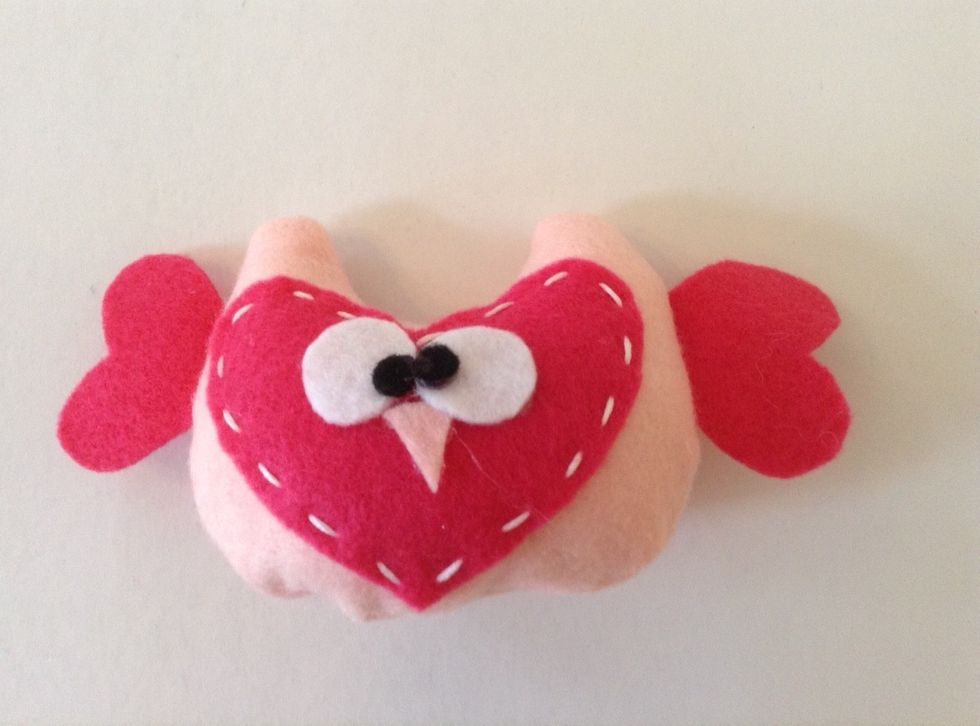 Now your crazy owl is finished! You can also try it in different colors, add accessories or make it more personalized even its not crazy at all.
1.0 Embroidery Needle
Sewing Machine
Paper and Pencil
Stuffing / Scraps of Fabric
White Colored Thread
Embroidery Floss
Glue Gun
Dressmaker's Pins
Felt (Pink,Red,White,Black)
Luna Silver Skye1618
Hi! The name's Luna, I'm a crafty teen who loves DIYS and the internet itself :) Experimenting with stuff from the deep web itself, credit to the internet :3