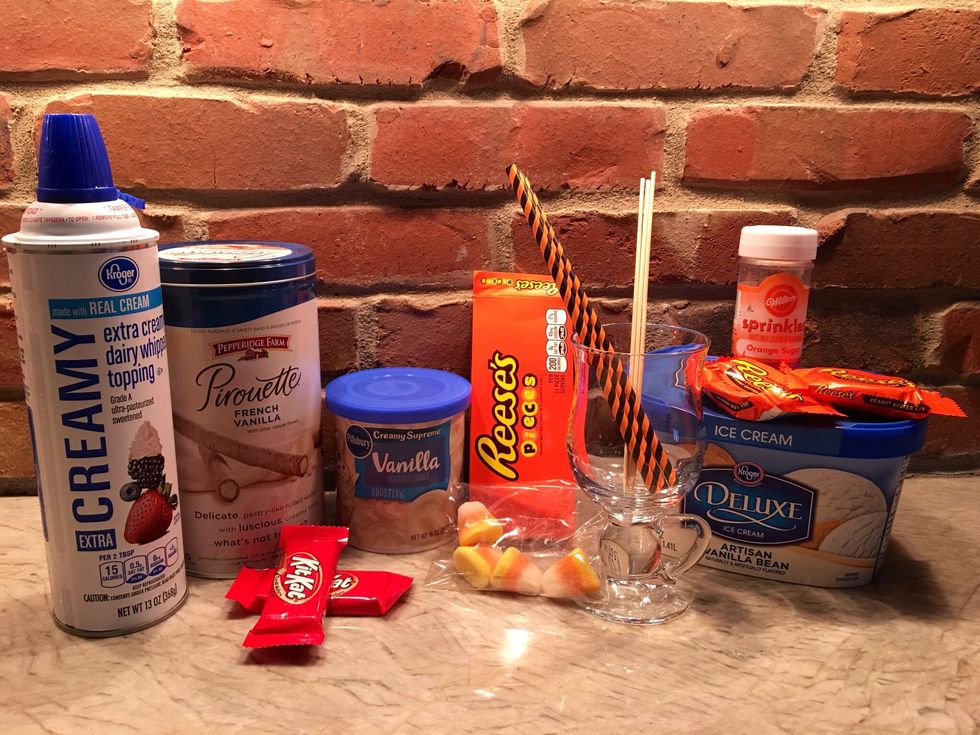 Supplies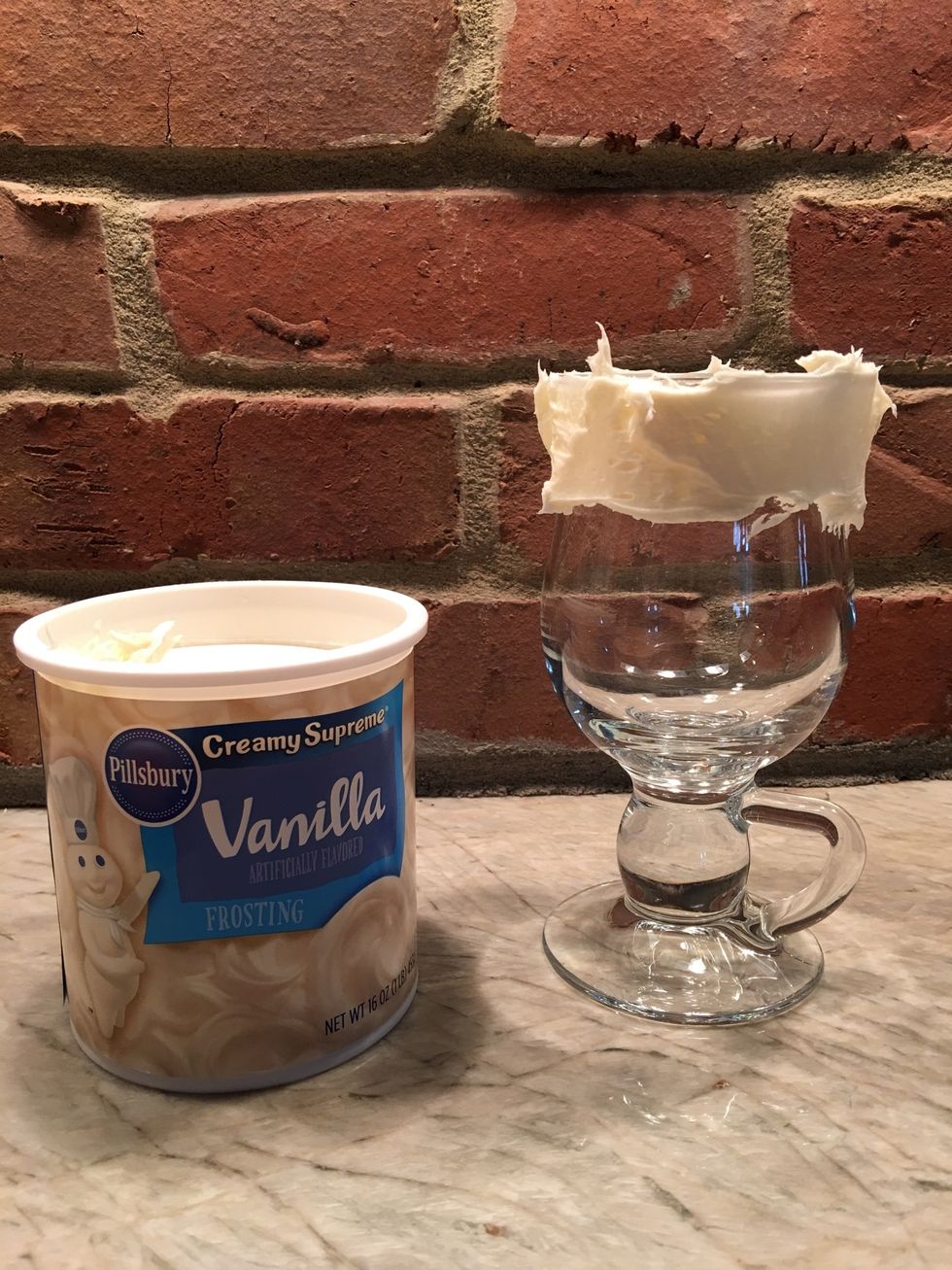 Frost outside rim of glass with a medium thick speed of frosting. Width can vary depending on your sweet tooth.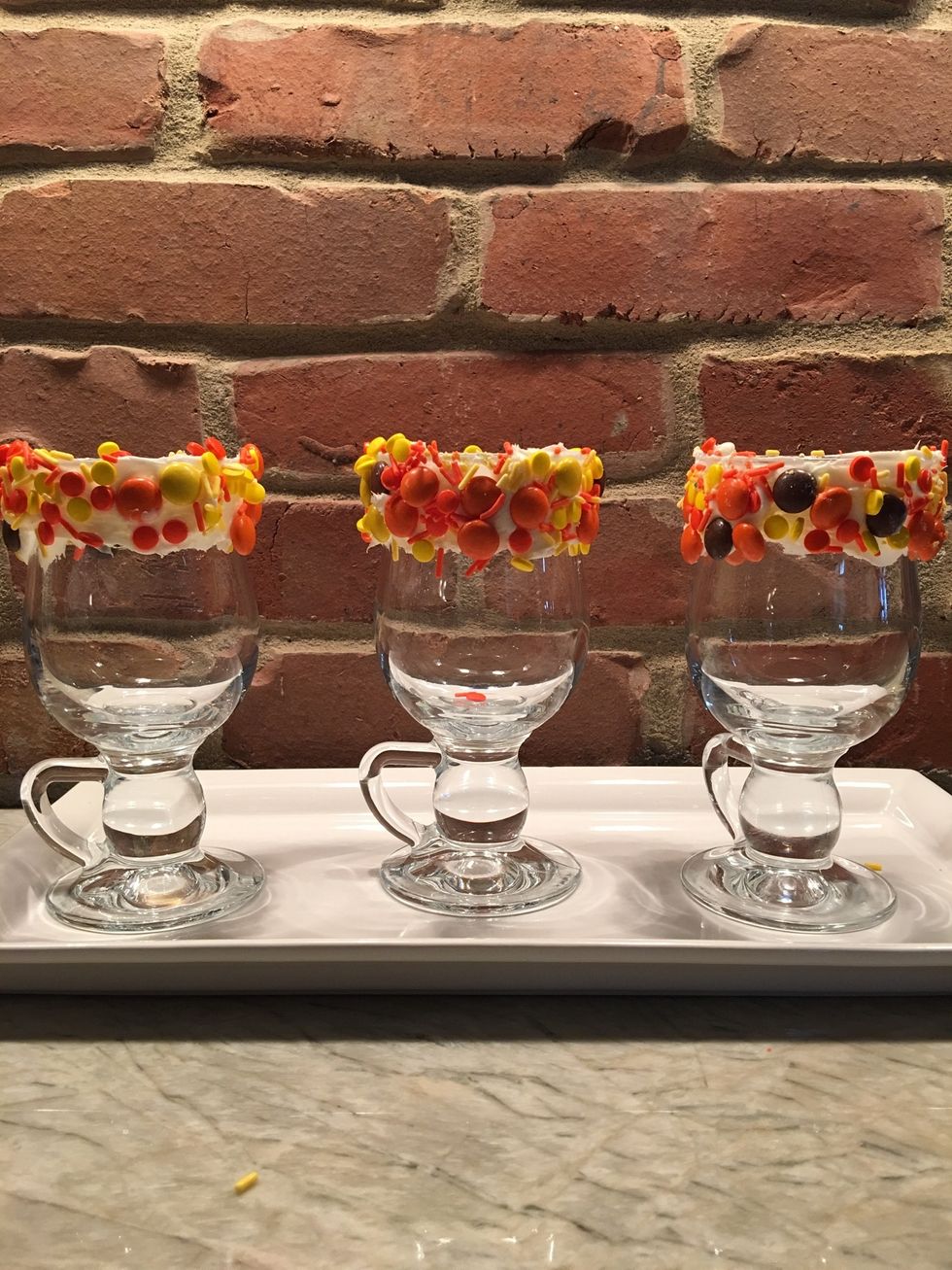 Roll frosted rim over a plate of candy (or sprinkles or cookie crumbles, etc.) until the frosting is covered.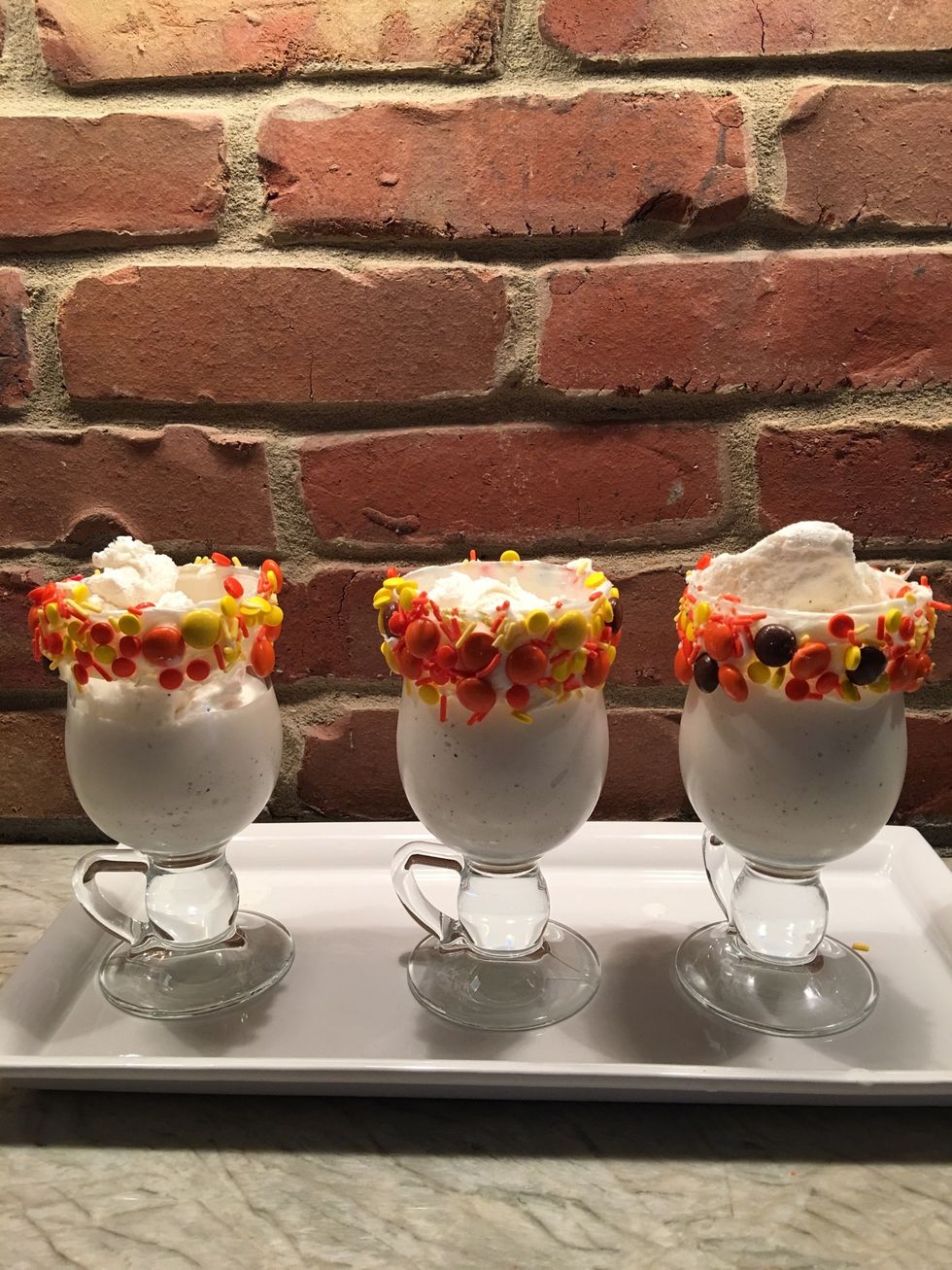 Add Ice cream or milkshake.
Garnish with candies. For this treat, I skewered candy corn gummies on a kabob stick and iced the top of a pirouette and dusted it with orange sanding sugar. The options are limitless!
Vanilla ice cream
Milk
Vanilla frosting
Sprinkles
Reese cups
Kit Kats
Reese's Pieces
Orange sanding sugar
Pirouettes
Paper straws
Whipped cream
Candy corn gummies
Kabob Skewers