Start with your canvas, you can add a character wherever you please. Size of canvas doesn't matter.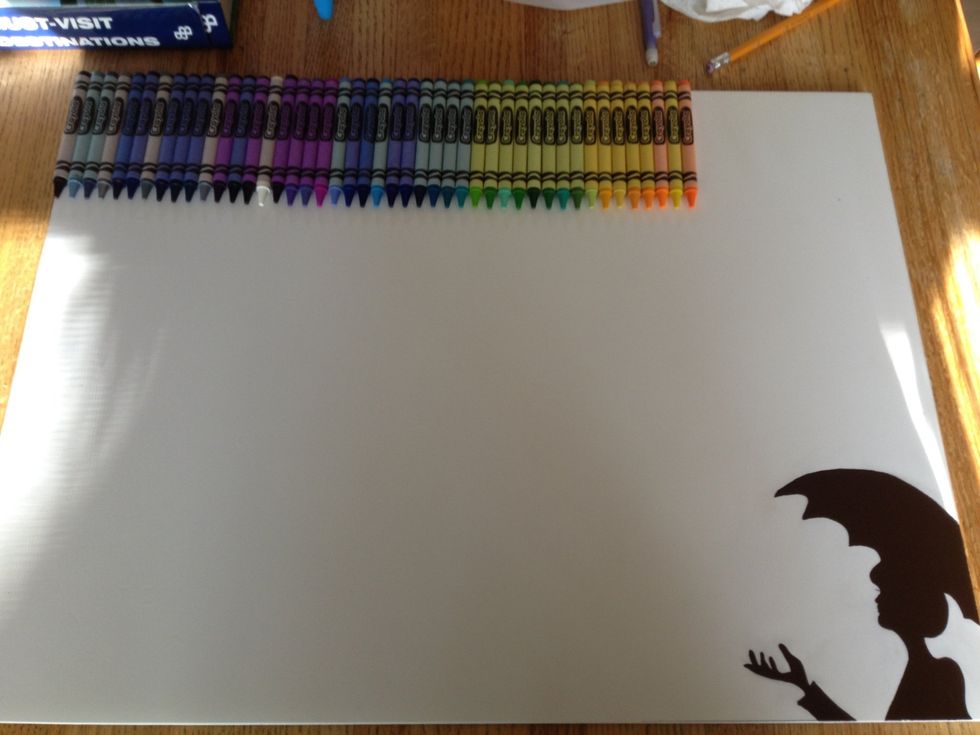 Lineup your desired crayons, make sure you superglue them and put pressure on the crayons so they dry before you start.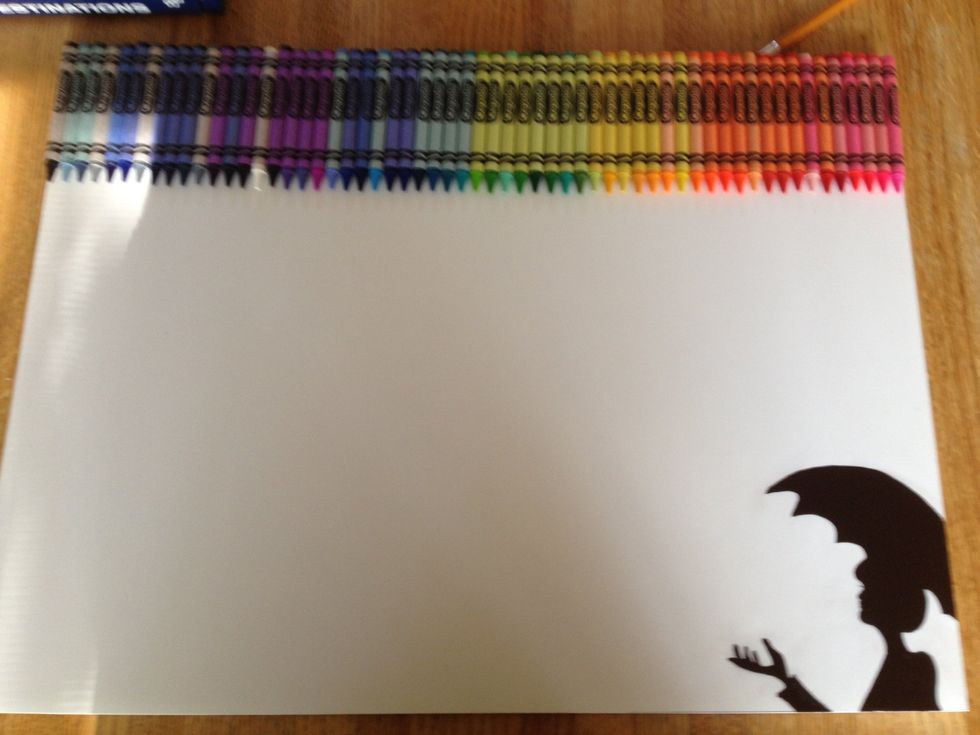 This is from end to end, looks best when the crayons take up the whole width. NOTE: Before you blow dry make sure you're in cloths you don't care about! Colors scatter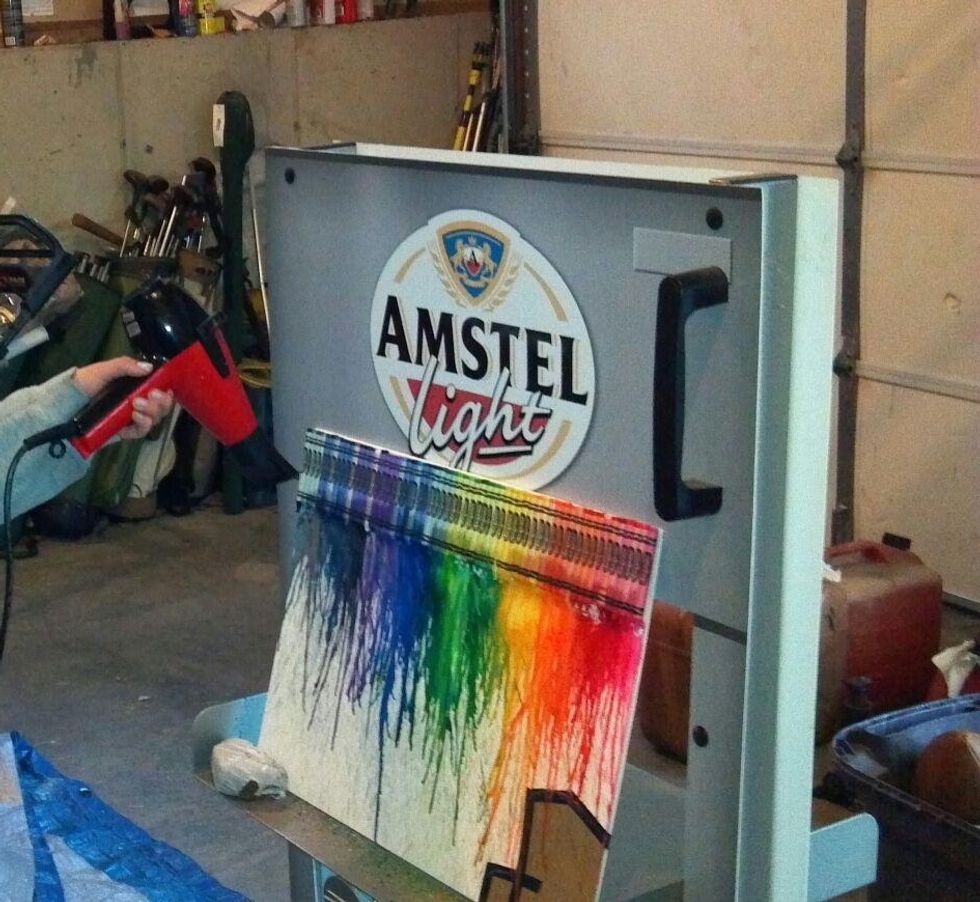 Aim the blowdryer at a downward angle and whatever color you want to drip put the dryer to the crayon. You can cover your picture using a piece of cardboard or you can just control the drip of crayons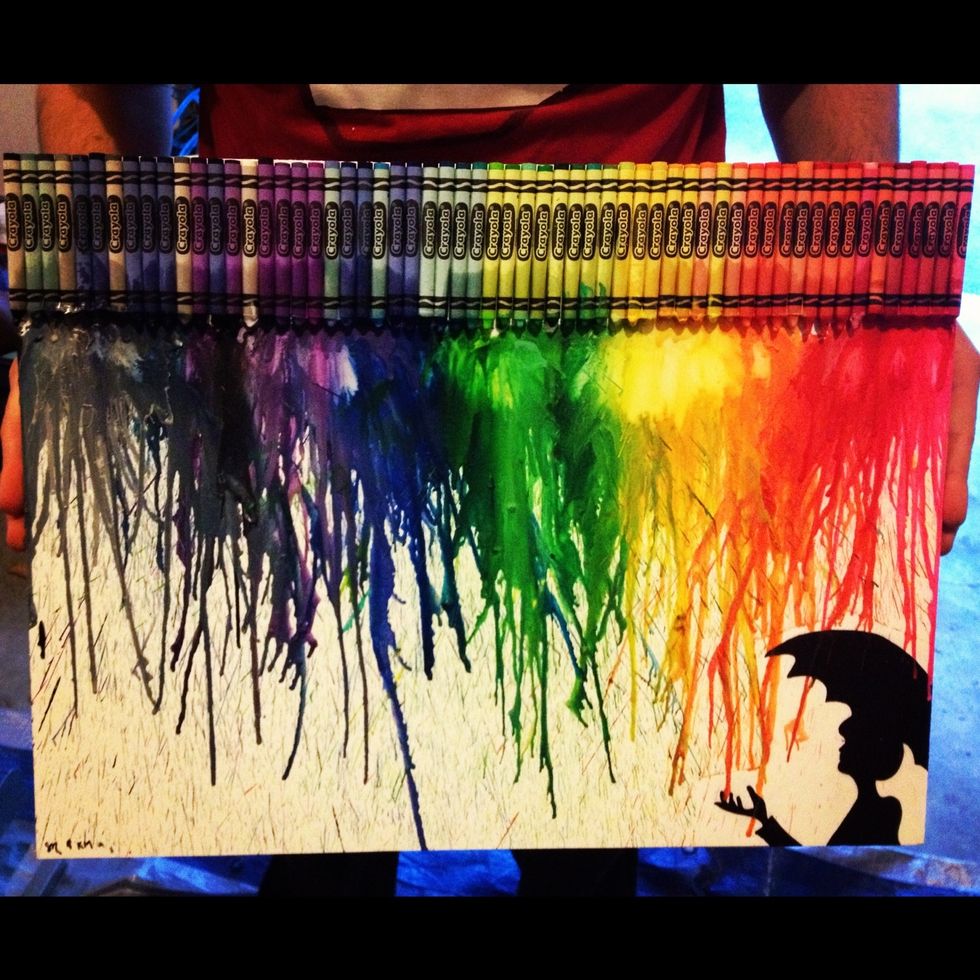 Finished product!!!
Crayons
Superglue
Canvas
Blow dryer