This is the crate seat that I'm going to show you how to make.
First you need to measure the top of the crate.
Next you need to cut the pegboard the same size as the top of the crate.
Center the pegboard that you just cut onto the fabric and allow 4 inches on each side.
Next cut the foam the same size as the pegboard.
Now you will want to attach the foam to the pegboard by cutting small pieces of duct tape and attach to each side so that the foam does not slip and slide.
Next place that pegboard with the foam onto the center of the fabric.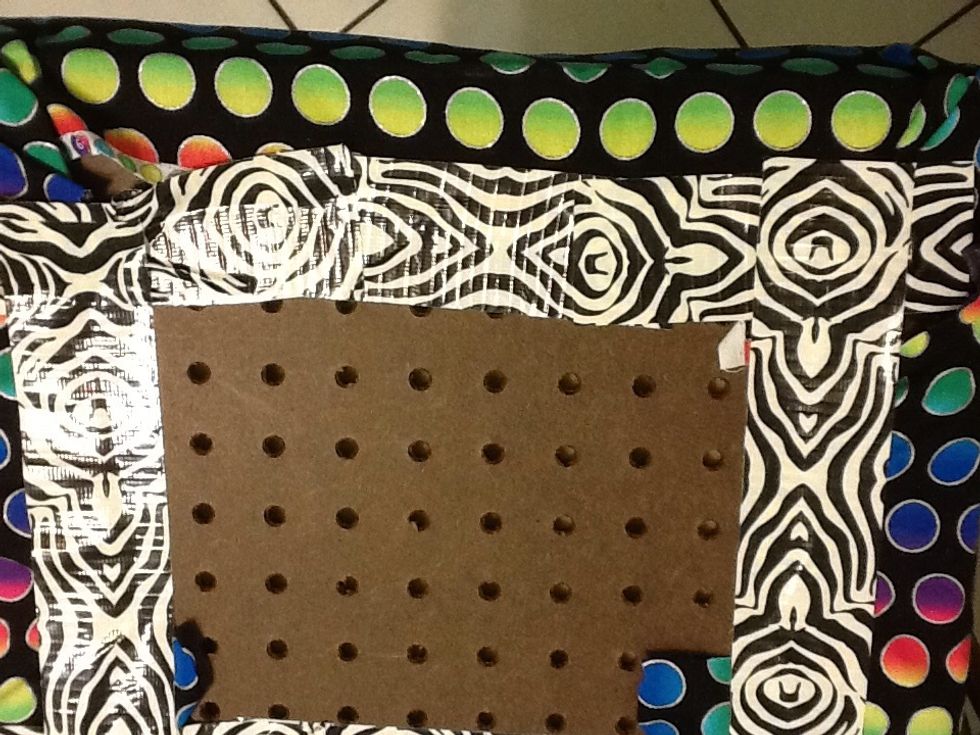 Bring the material to the back of the pegboard and secure with duck tape.
Now place the lid on top of that crate and you have a beautiful crate seat...fun and easy!
1.0 Plastic crate
1.0 Yard fabric
Pegboard to fit top of crate
Decorative duck tape
Foam to fit top of crate