Make a Cranberry-Mango Walnut Kale Salad
190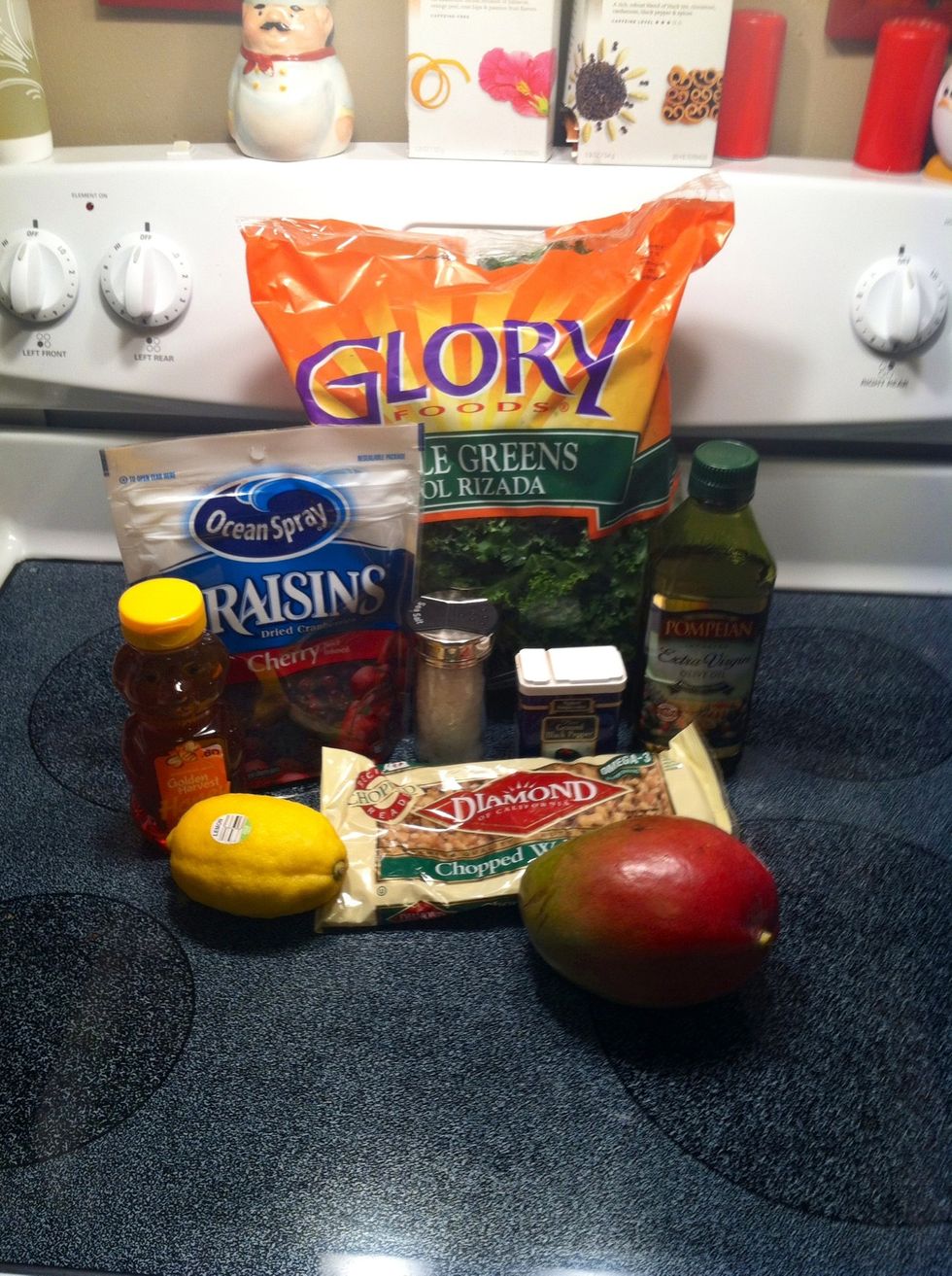 Gather your supplies! I ran out of dried cranberries, so I used dried cherries instead. Dried cranberries are better!😉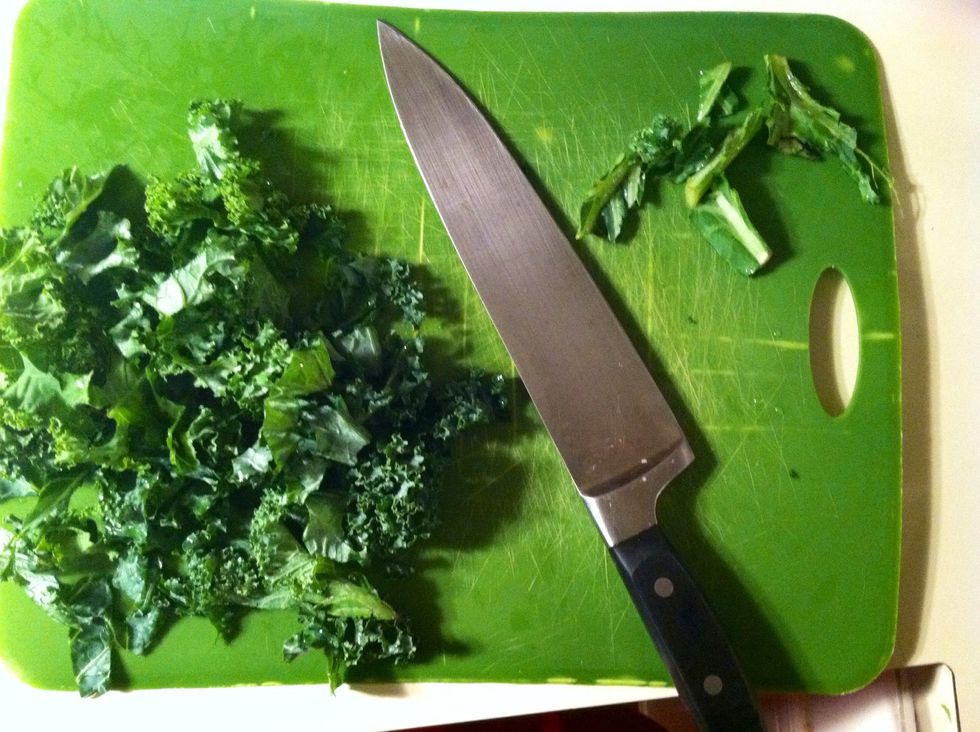 Cut up the kale into small pieces. Make sure to remove the stems.
Place your kale into a large bowl and squeeze half a lemon over the kale.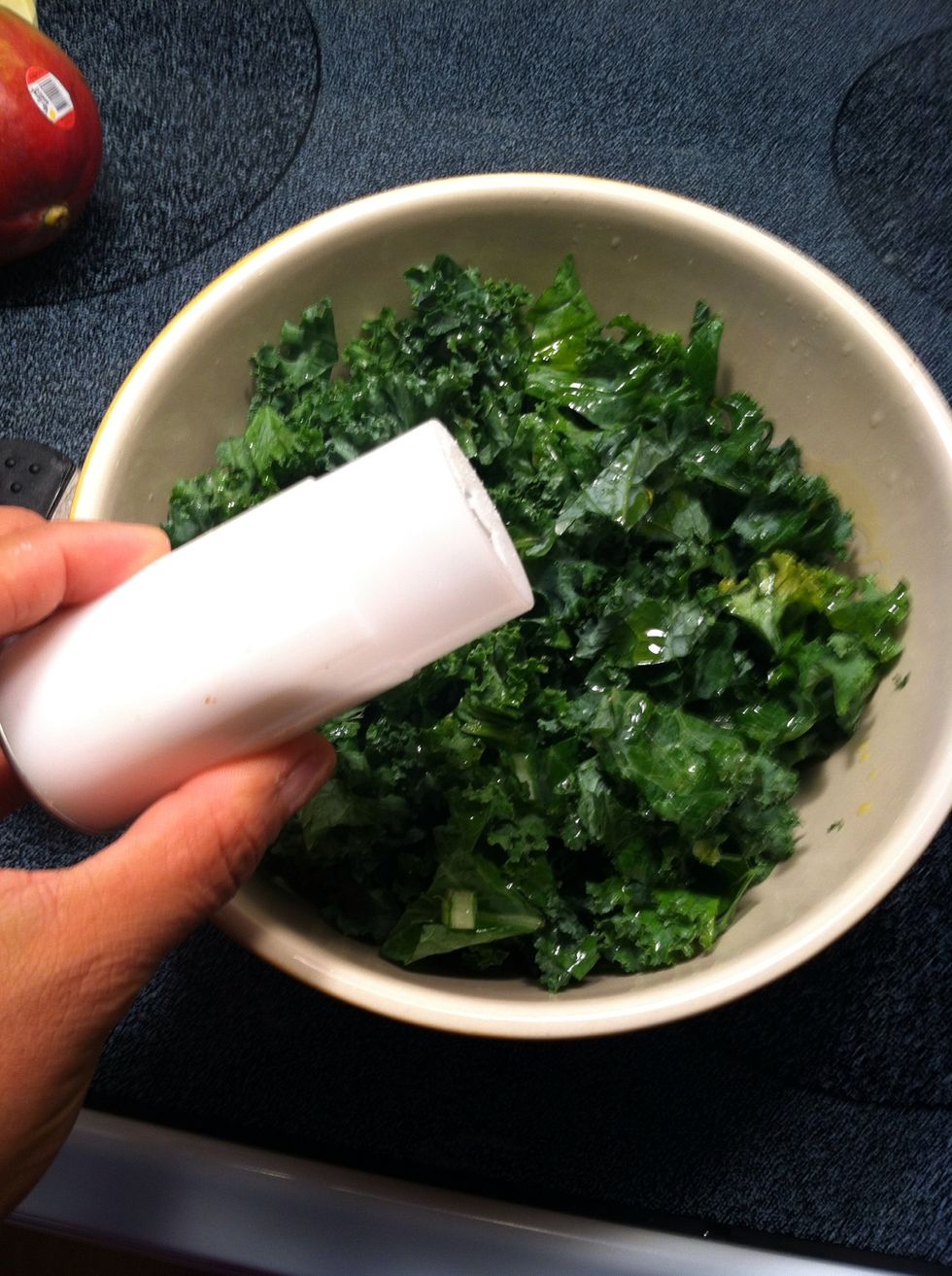 Add the salt.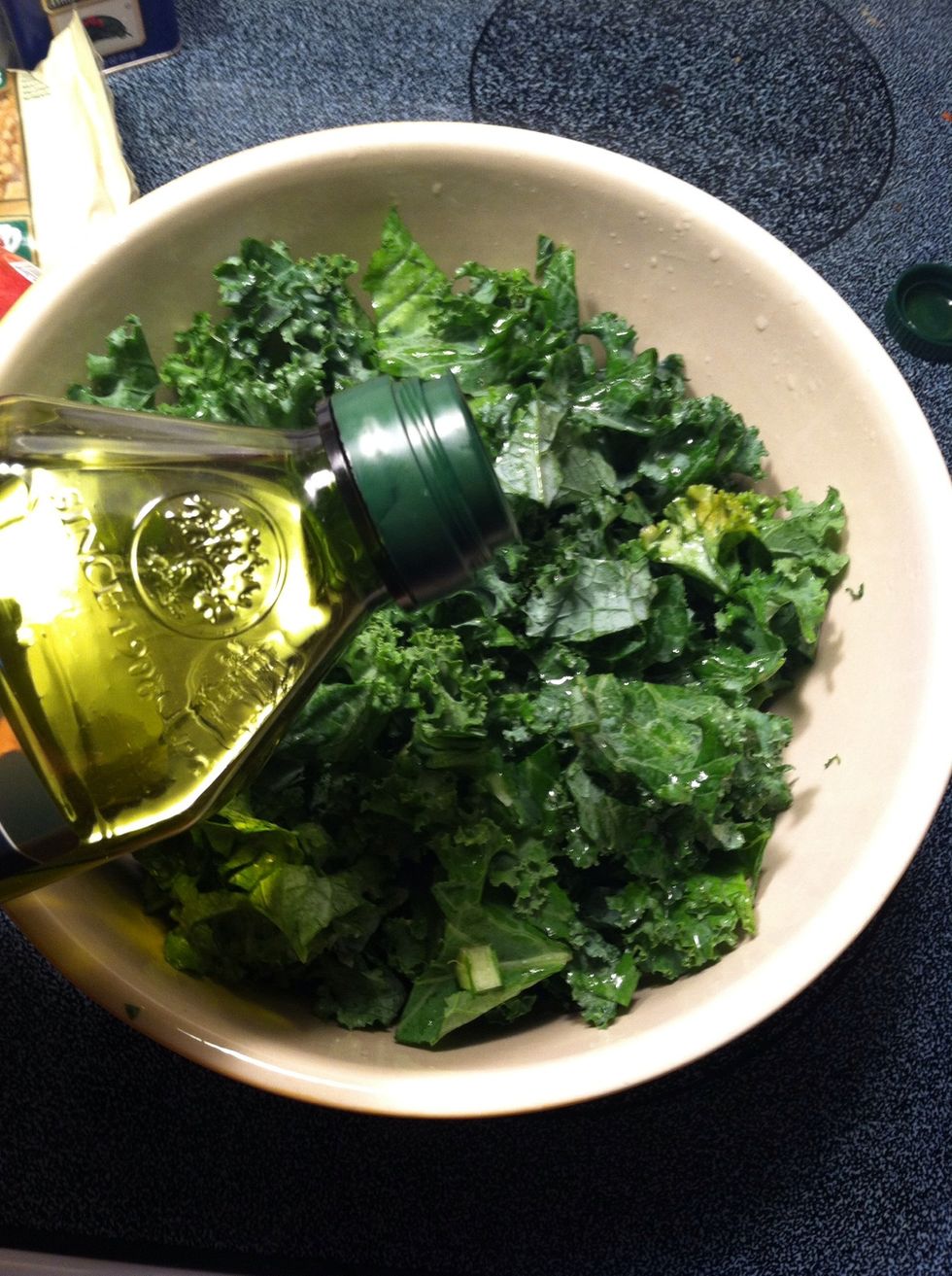 Drizzle some olive oil over the kale. Don't use too much, but make sure you drizzle enough to be able to coat the kale when you mix it.
Massage the olive oil and salt into the kale until it starts to wilt. Don't be afraid to get your hands dirty! Use both hands 🙌. This process should take about 2-3 minutes.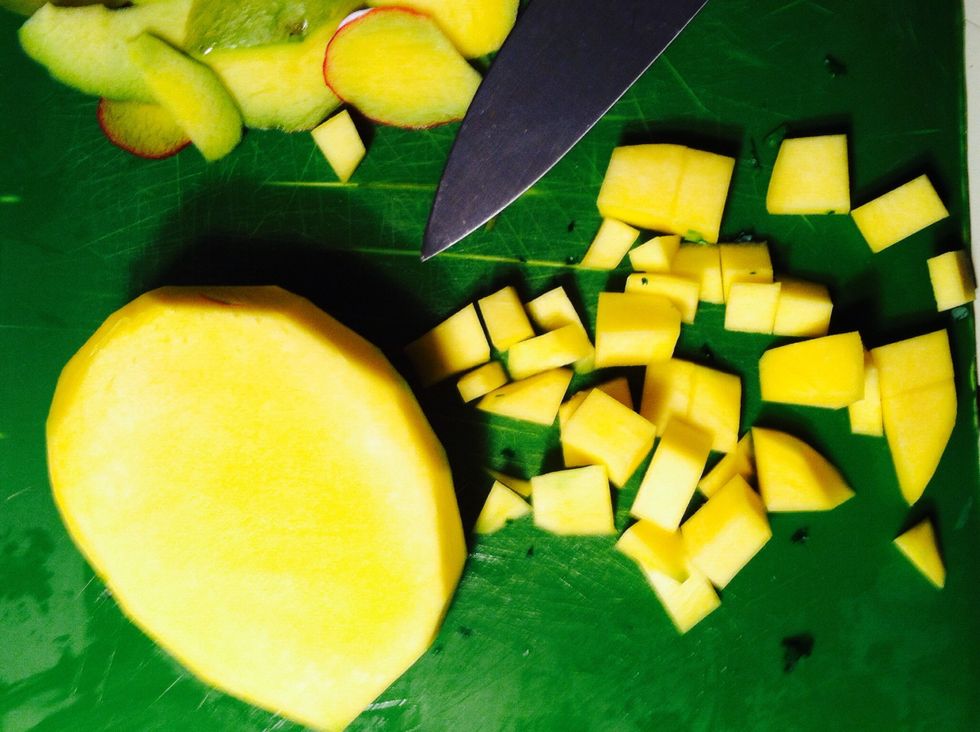 Cut up your mango into small bite sized pieces. Make sure you choose a ripe mango when you go to the grocery store.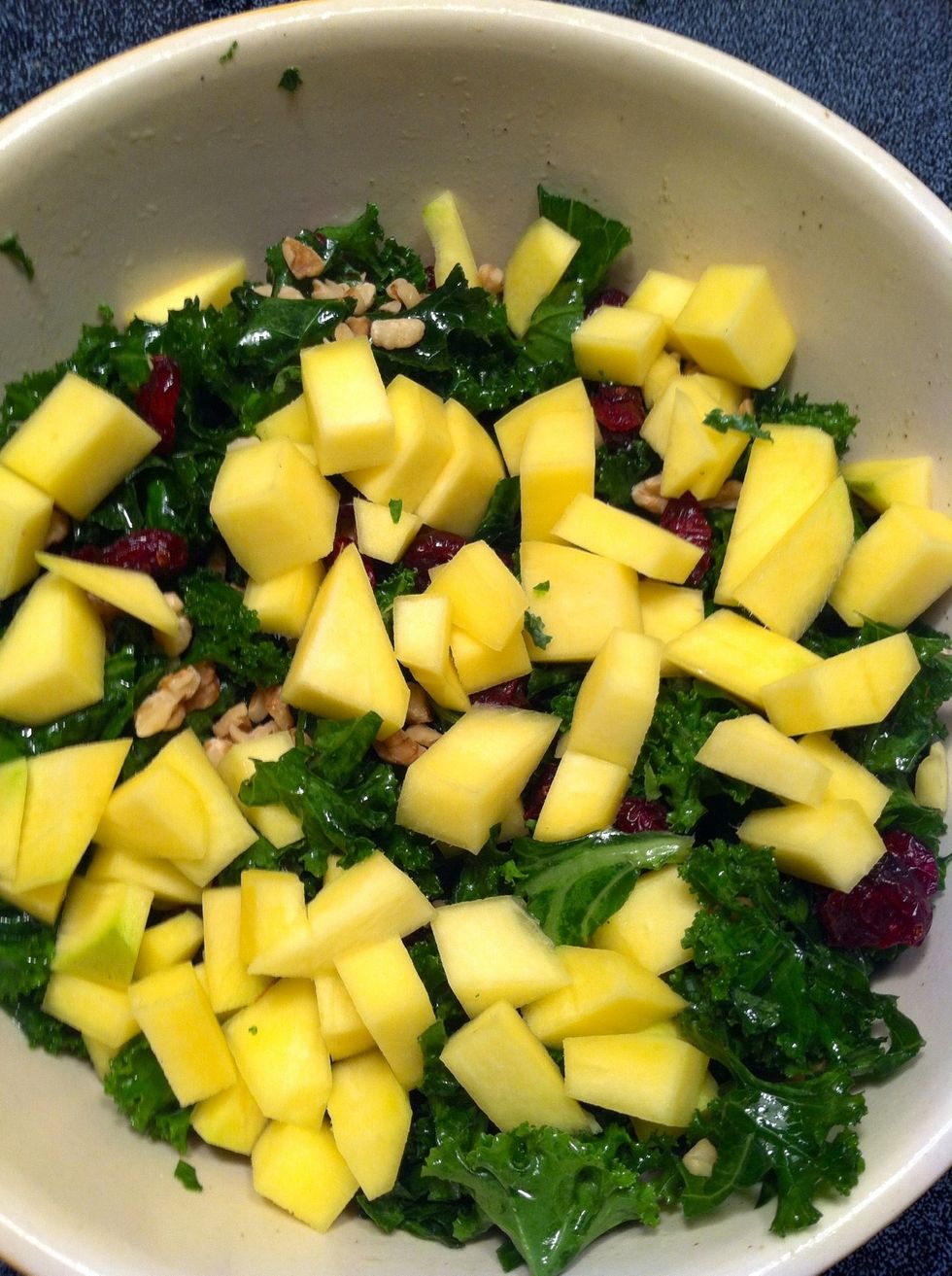 Add the mango, dried cranberries, and walnuts to the kale.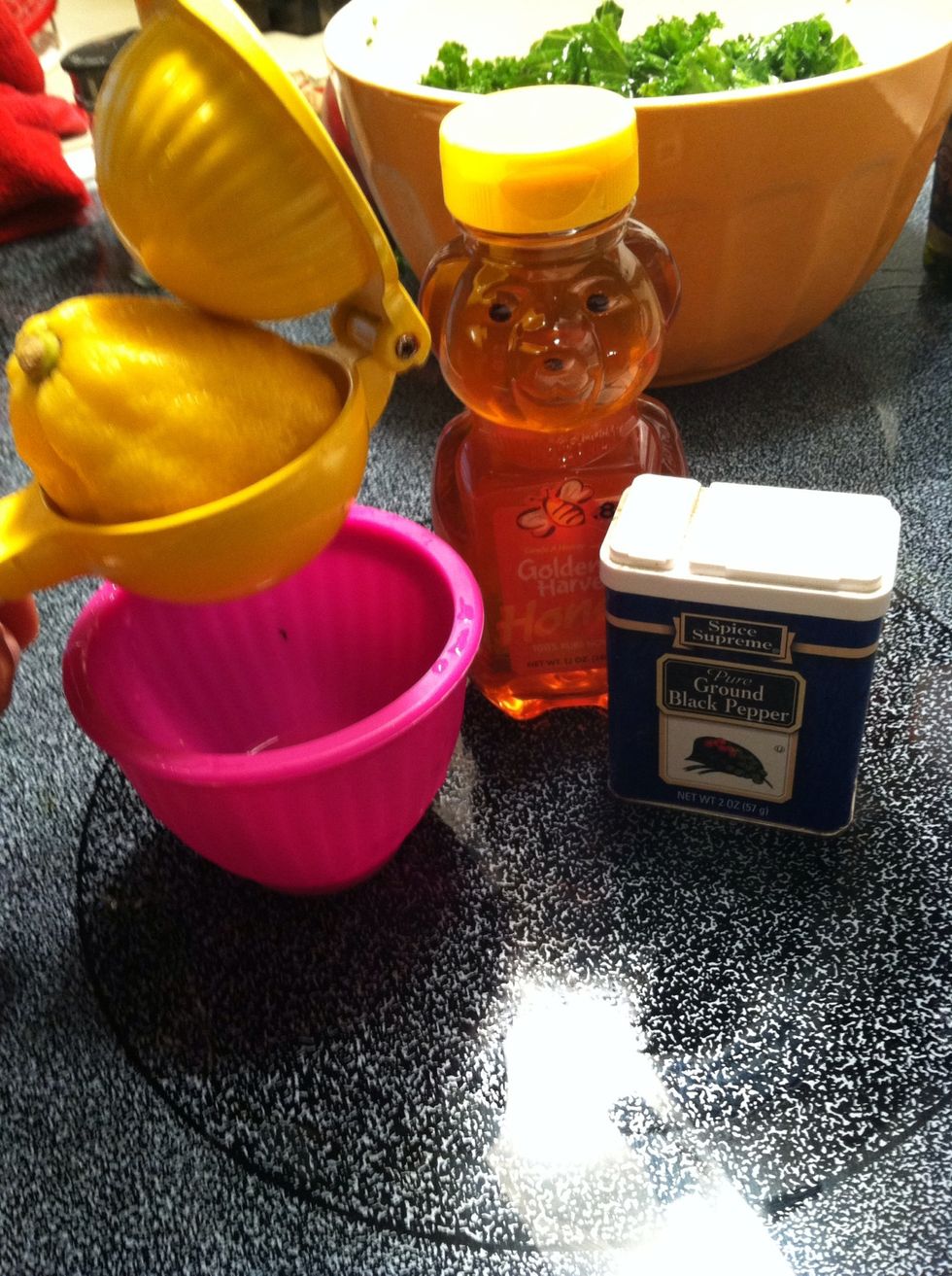 Now to make the dressing: Squeeze the other half lemon into a separate container. Add the honey and pepper and mix very well.
Add the dressing to the kale and mix well with your hands. That's it! I promise you'll love it!
Kale (lots of it!)
1/4c Olive oil
1.0 Lemon
2.0Tbsp Dried cranberries
2.0Tbsp Honey
1.0tsp Pepper
1.0tsp Mango
1.0tsp Kosher Salt
A drizzle of olive oil