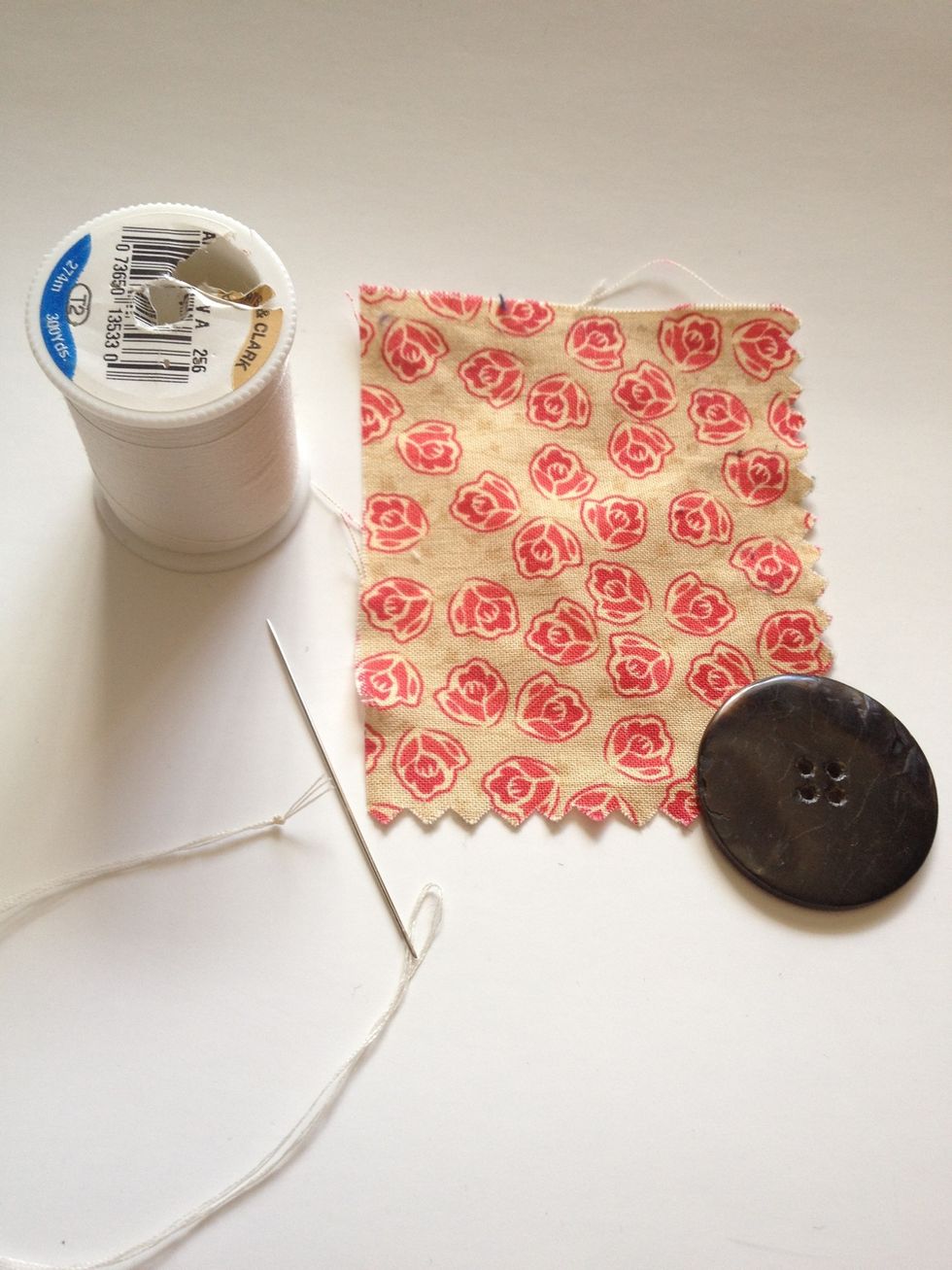 Supplies you'll need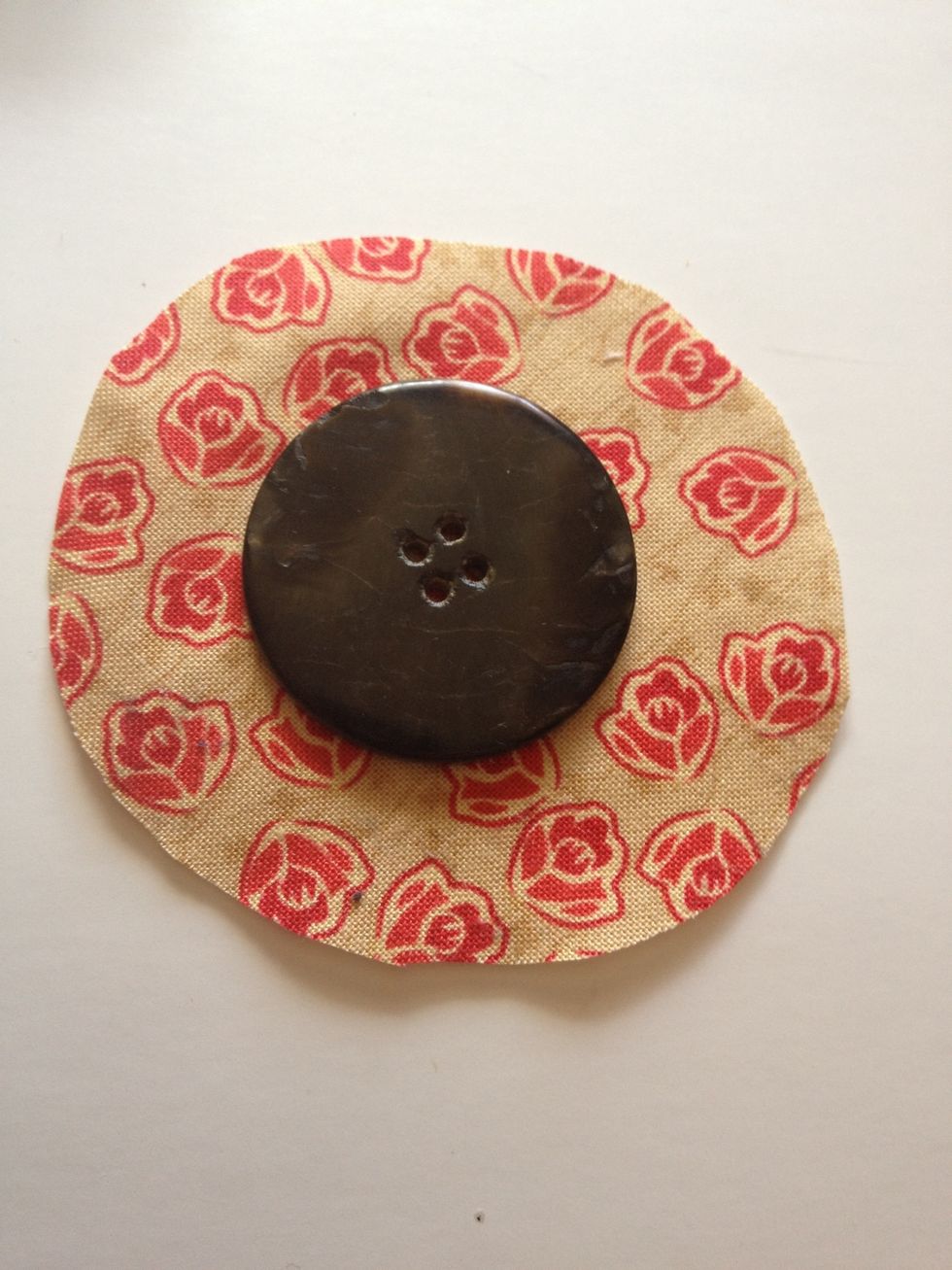 Cut your fabric scrap around your button, leaving about 1/2" to 3/4" excess around the outside (it does not need to be perfect, as you can see!)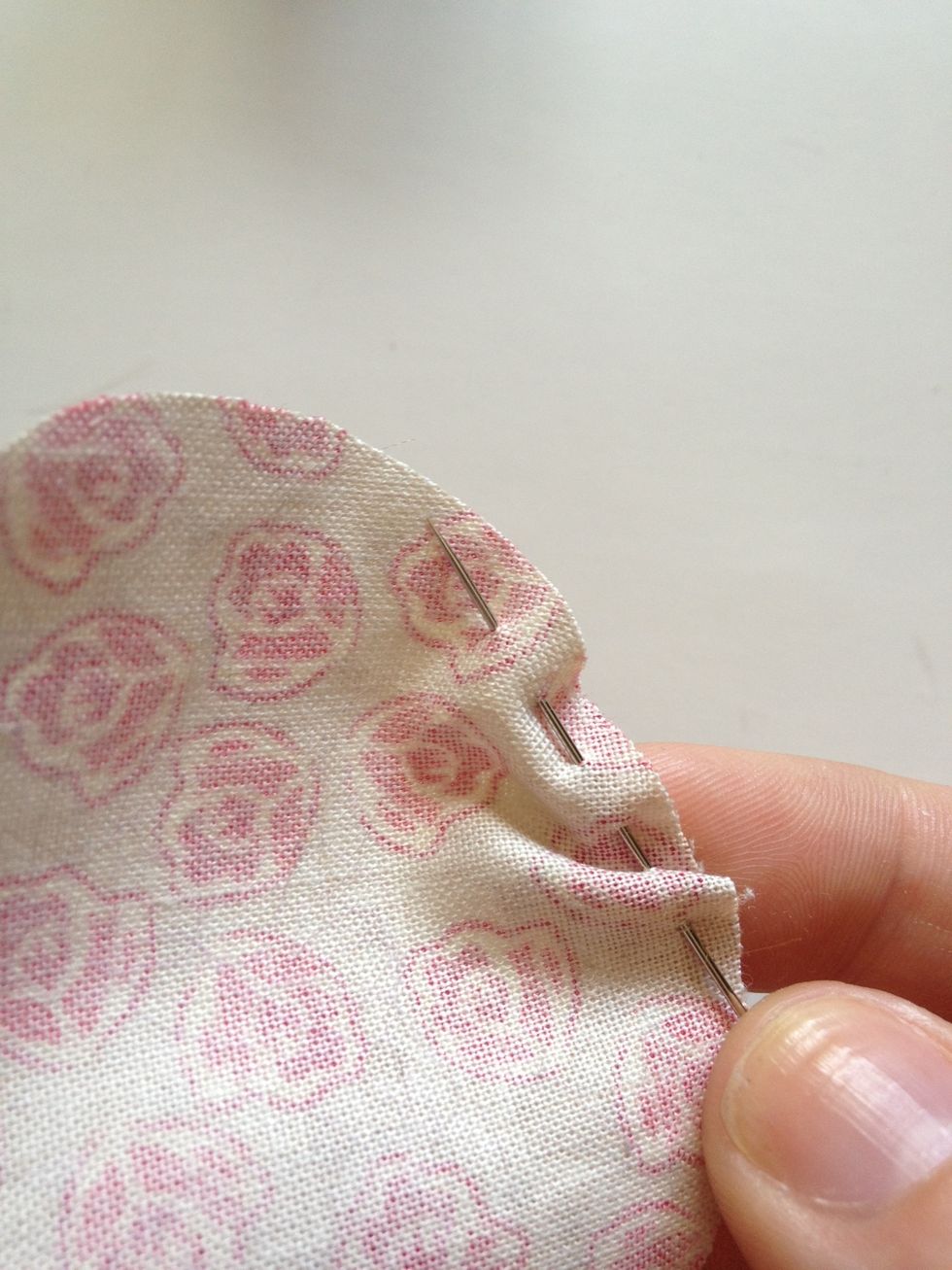 Thread your needle and tie a knot. Use a basting stitch (small stitches from the back of the fabric to the front and back again) all the way around the edge of your circle.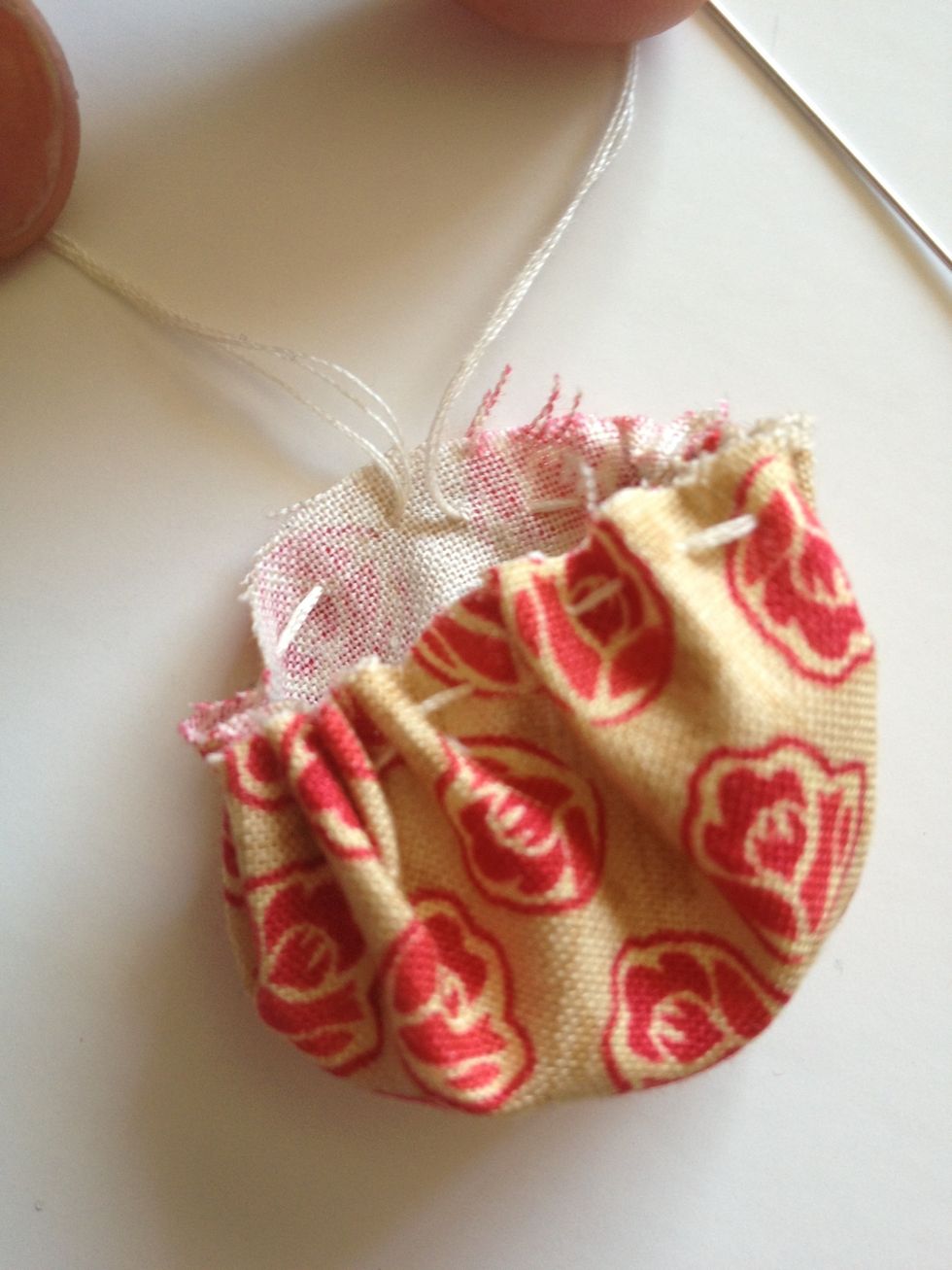 End your last stitch at the back of the fabric close to the first. Pull the strings to gather.
Insert button with the flattest side at the front (or bottom in this case)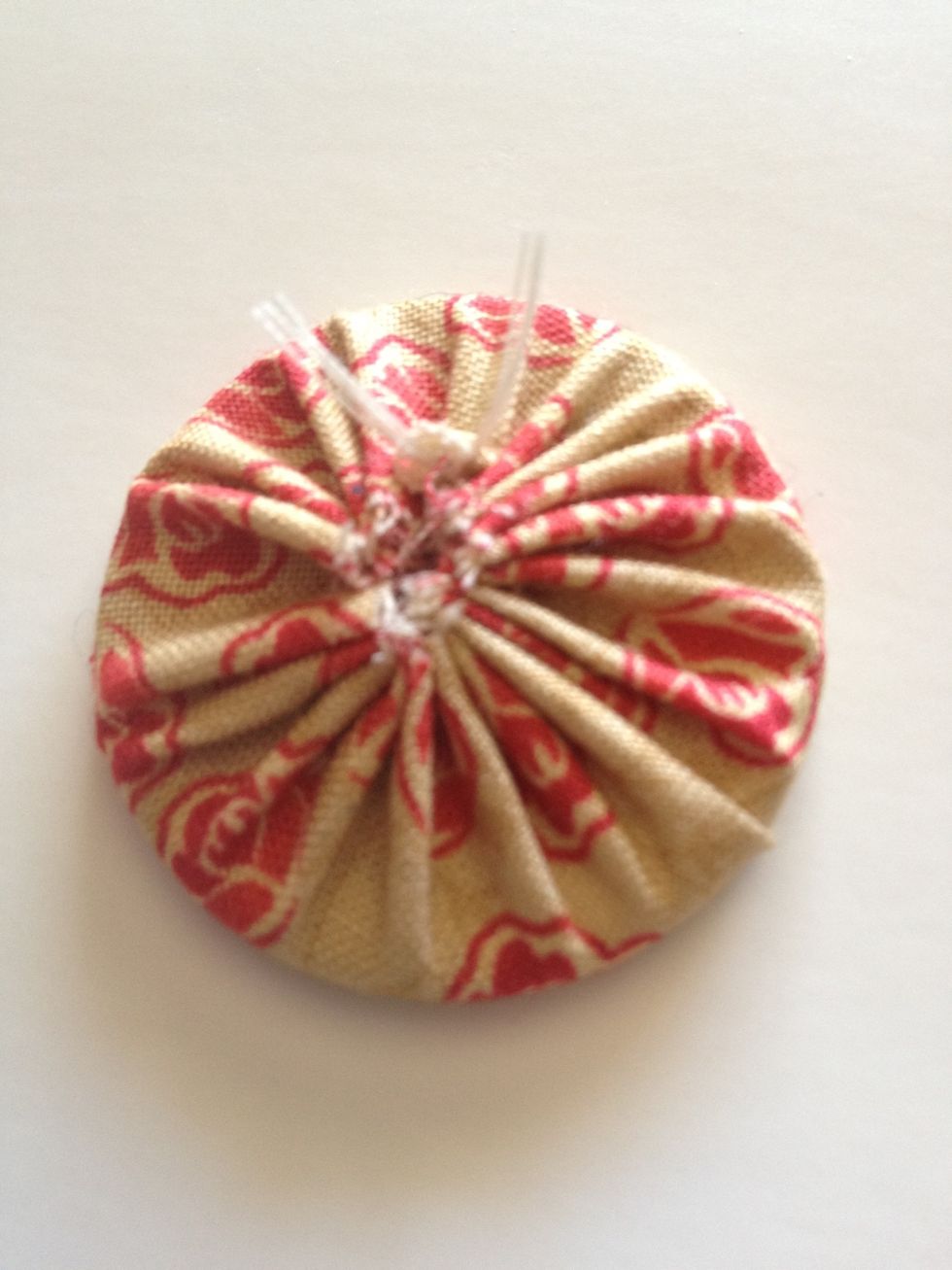 Pull strings as tight as possible, double knot, and snip the excess thread.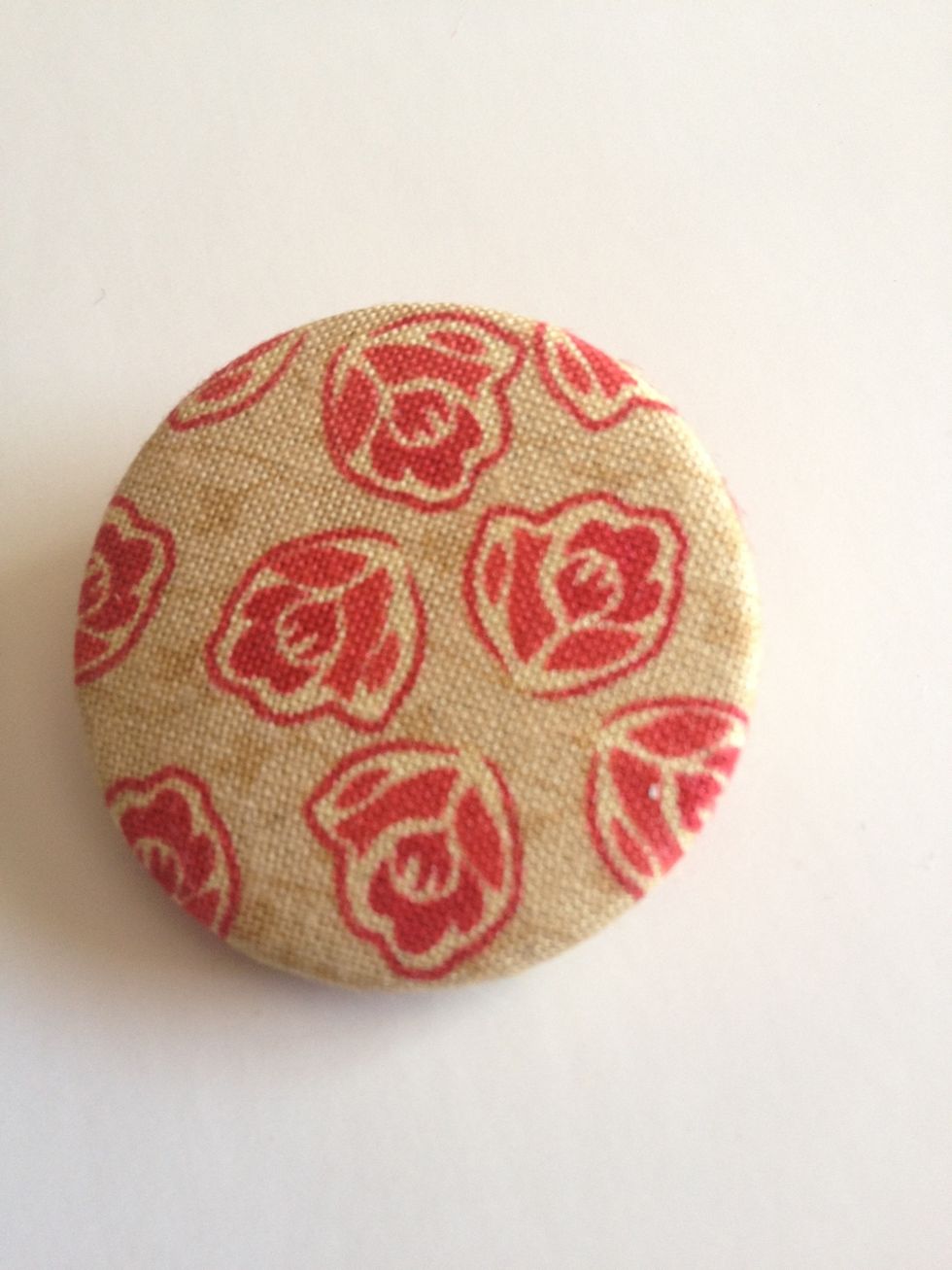 Ta-da! Finished with nice smooth edges.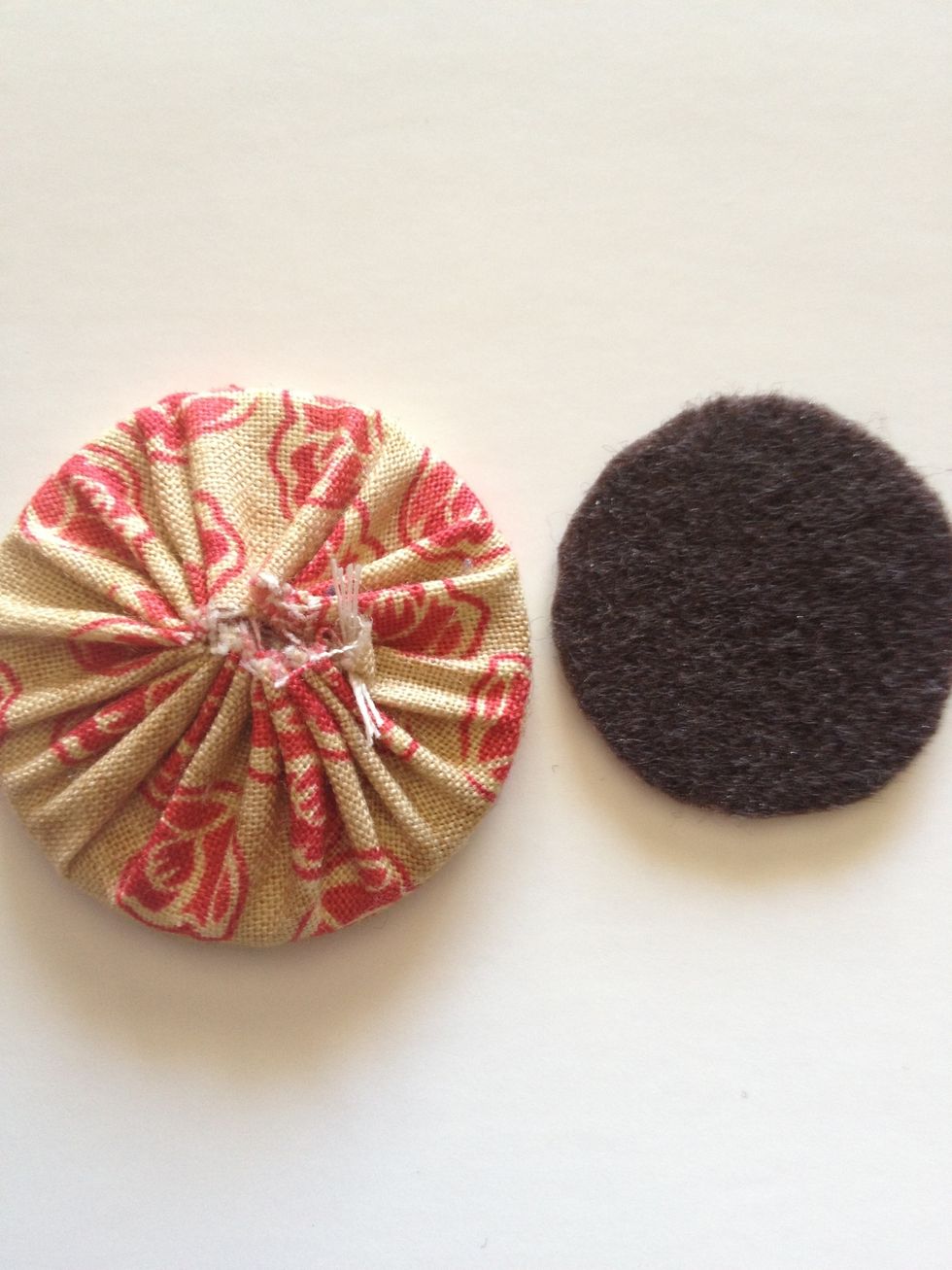 Optional: depending what you will use your button for, you can cover the back by hot-gluing a piece of felt slightly smaller than the button to the backside.
Scissors
Fabric scrap larger than your button
Large flat button
Needle and thread